Pronet Gaming to bolster its portfolio with Real Dealer integration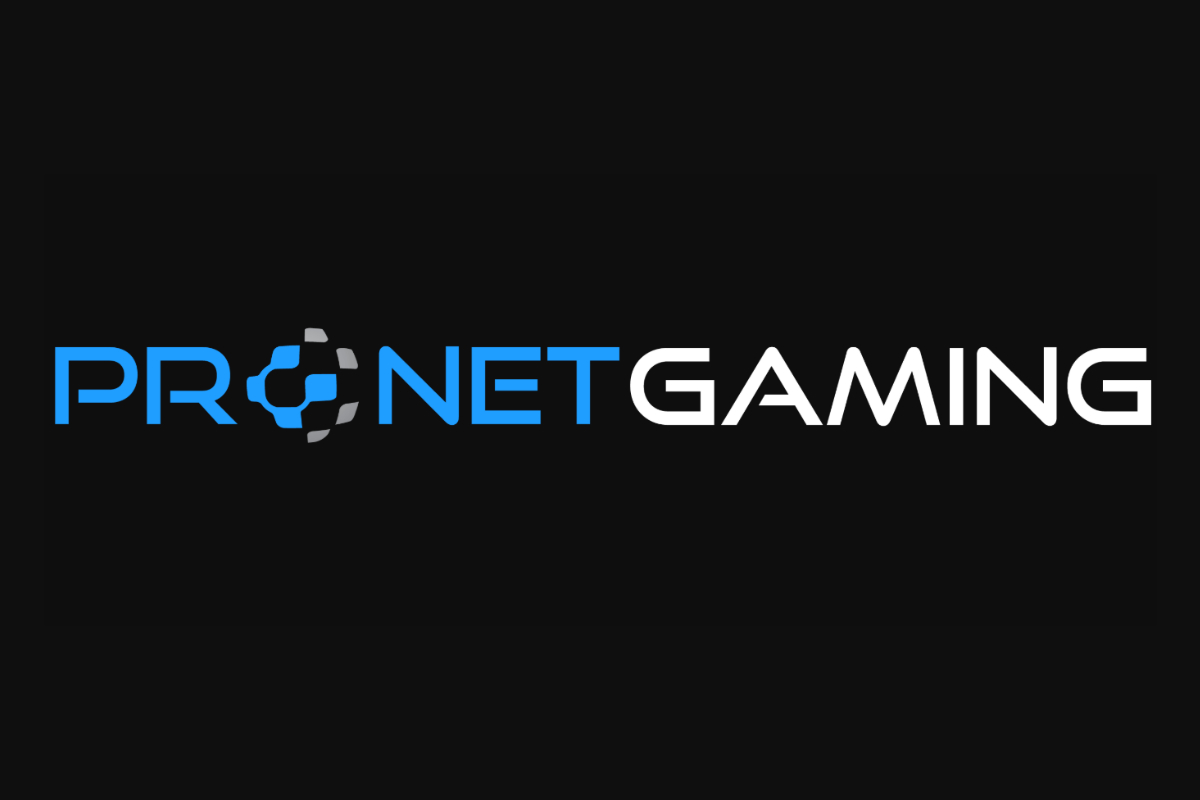 Reading Time:
< 1
minute
Next generation platform provider Pronet Gaming is to boost its online casino offering with Real Dealer Studios' quality collection of interactive video roulette games.
Pronet Gaming's customers will soon be able to integrate the studio's growing portfolio, which boasts a variety of roulette titles offering players one-to-one dealer experiences using pre-recorded video and professional actors.
Designed as an alternative to live casino content, Real Dealer's unique concept aims to provide error-free dealing with faster loading times and seamless video streaming for a more fine-tuned gameplay.
The partnership further diversifies Pronet Gaming's platform with new and innovative games and follows a series of integration deals signed by the company in recent months with the industry's leading content providers.
Bobby Longhurst, Pronet Gaming CCO, said: "Our online casino platform has gone from strength to strength this year as we've continued to sign with quality brands like Real Dealer.
"Their unique approach to roulette is innovative in the market and will make a valuable addition to our portfolio in terms of diversity of content and player engagement."
Christoffer Melldén, Real Dealer Studios Sales Manager, added: "Pronet Gaming is quickly making a name for itself as a go-to platform provider, making it an ideal partner to expand the reach of our content with the industry's top-tier operators.
"Our groundbreaking games have found the sweet spot between the live and RNG gaming categories, which has seen us gain significant traction with players. Real Dealer Studios' top-quality products marry up perfectly with Pronet Gaming's growing international presence."
Into the wild with Endorphina's Buffalo 50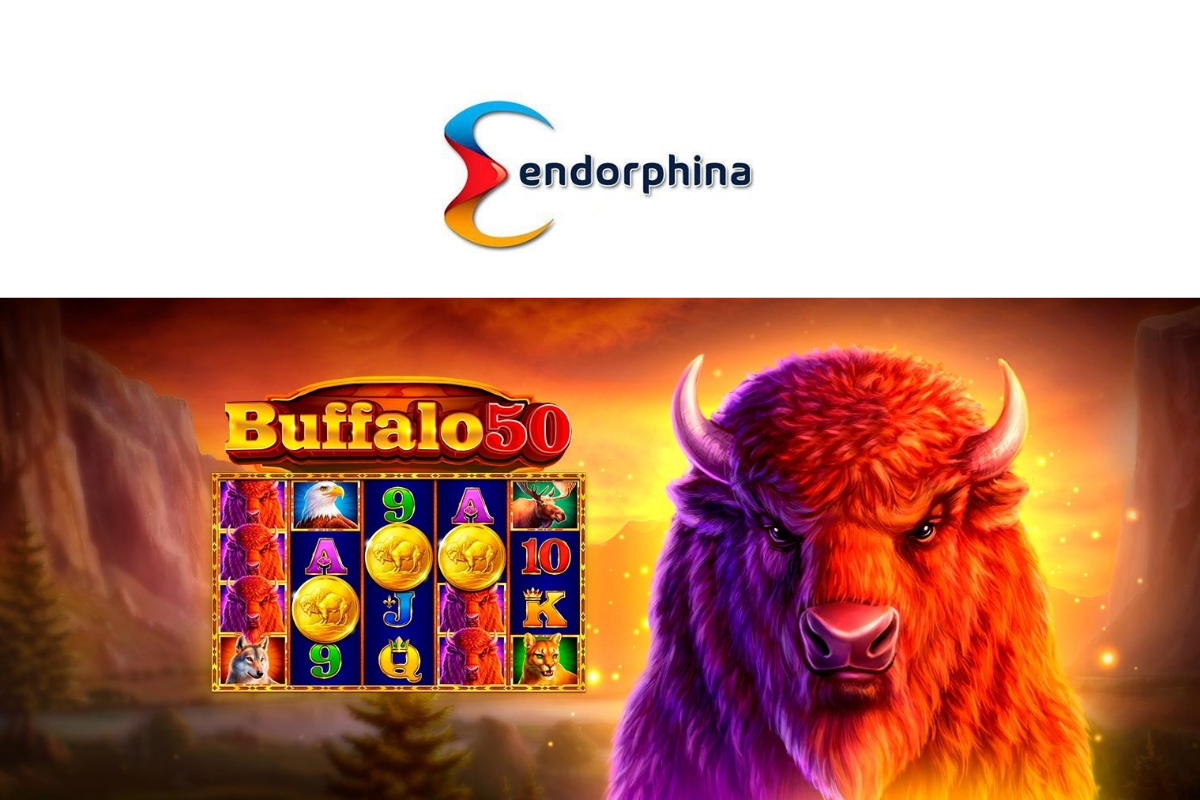 Reading Time:
2
minutes
Imagine an enormous stretch of fields blending in with the deep valleys, horizons, waterfalls, and ancient giant sequoias. A place where beauty meets risks and where danger meets serenity.
Welcome to Endorphina's slot taking place in the wild – Buffalo 50.
The American bison, often called buffalo, used to roam the plains – the golden land in the middle of North America.
But these buffalos aren't the only ones that players can meet there. If they travel a bit deeper, they will meet the noble wolves, the proud eagles, and the very fast cougars.
The typical clear and fiery sky of the Yosemite Valley goes beyond anyone's imagination. It's not just a valley, but a shrine to human foresight. It came with no surprise that such a beautiful piece of American wildlife would inspire Endorphina's developing and designing team for a new adventurous slot game.
Buffalo 50 is a 5-reel, 4-row, 50 paylines slot with stacked wilds and a free spins feature. The North American Buffalo symbolizes courage and stability – a perfect combination players are looking for in the games. That's why the buffalo is a wild symbol that substitutes for all symbols, except for the scatter. The golden coin is also a scatter symbol. 3 scatters will win players 5 free spins with stacked wilds. Free spins can be retriggered, so players have to make sure to pay attention!
As always, the players have the chance to double their win up to 10 times, because Buffalo 50 also includes a classic Risk Game. The classic feature, that they come across in every game from Endorphina never fails to disappoint.
The Head of Account Management Gretta Kochkonyan has shared some insights on the new release:
"The plains and the animals which inhabit it has been an inspiration for all sorts of artists for a very long time. Our talented team could not miss the chance to bring together the magnificent scenery and heartening atmosphere of this place. Buffalo 50 has already been pre-released for a limited number of operators. The pre-release is a great advantage for the casinos since Endorphina's fans can come and experience the new game a week before the actual release. The game has already proven itself to be a fabulous addition for the casinos and players."
Buffalo 50 is the last game release in September by Endorphina. But autumn has only just begun, so there is no doubt that such a creative and prolific provider would delight us with even more legendary slots in the upcoming months.
What you need to consider before choosing an online lottery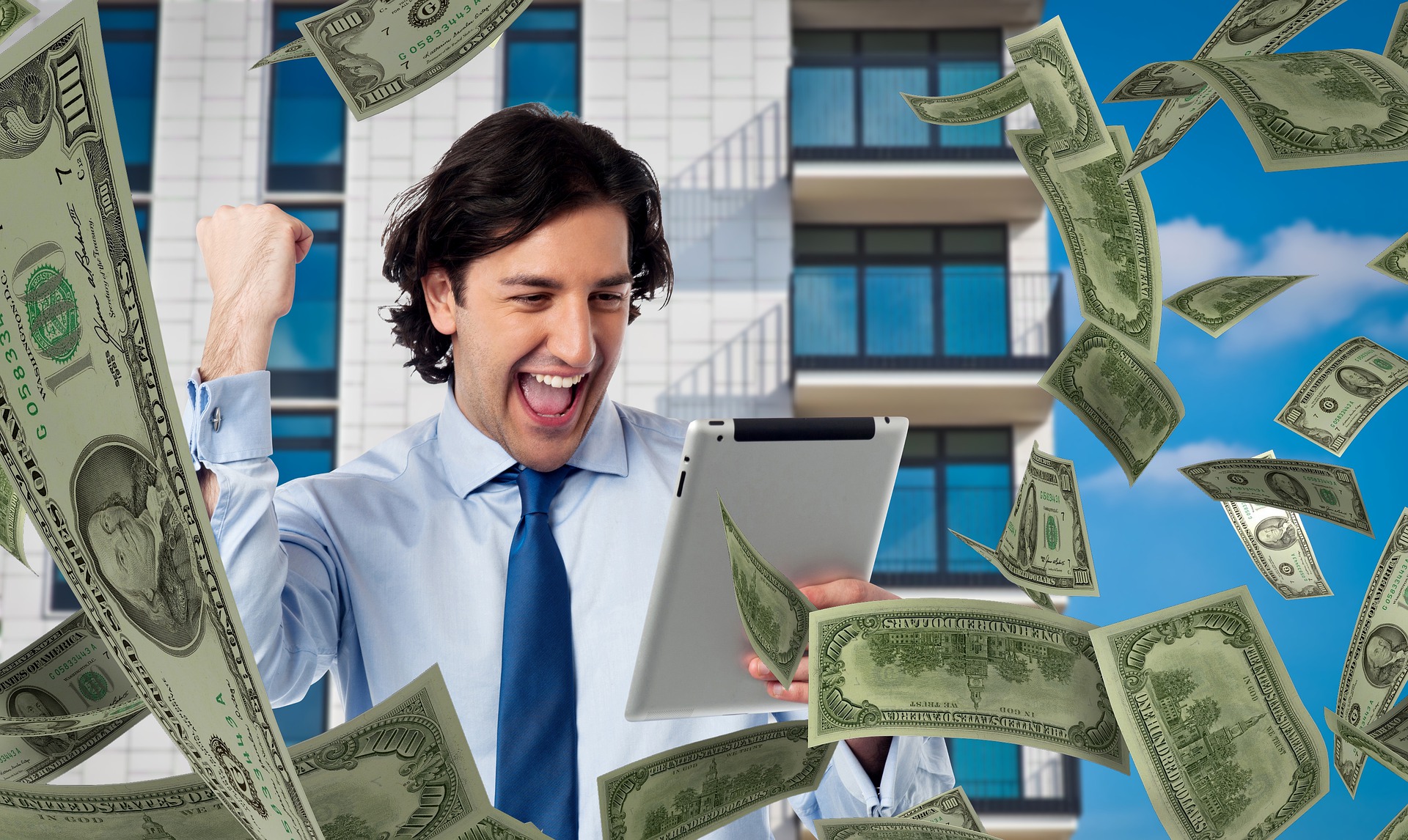 Reading Time:
4
minutes
No doubt, the lottery has become one of the favorite games that you can engage at any time. The good part is that you can find various lottery games, such as regional, national, and international lotto. Keep in mind that lotto requires you to choose certain numbers to have a chance of winning a jackpot. This is an appealing game that you need to participate in.
 That said, you can find tons of different places where you can buy lottery tickets online. Many of them have exciting lotteries from across the globe. This post explains what you need to consider before choosing an online lottery.
Online lottery providers
Many lotteries can offer massive jackpots to give you a chance to win any of them. Online lottery agents usually purchase these lottery tickets on your behalf for a fee. Ideally, you can pick lotteries and purchase lottery tickets through their secure sites. They even send you a copy of proof of purchase and ownership while others may only send scans of the receipts.
Here is the deal: if you win, they usually notify you. Most agents can either deposit your winnings into your account or they may offer assistance to claim the prize yourself. 
 Regardless of whether you are purchasing online tickets from the best online lottery operator or online agent, you may need to pay a little extra for the online tickets. This is because they may charge a service fee for the convenience. Also, some lottery agents may not ask for a service fee for their services, but they may take a commission from the winnings. In such cases, an agent can charge a commission of anywhere between 3% and 10%. 
 The good thing is that many lottery websites don't restrict the number of lottery tickets you can buy from them for a draw. So you just need to have enough money to pay for any number of tickets.
Legitimate online lottery sites
It can be tricky to determine if the online lottery site is authentic or not. However, if you come across an online lottery website that promotes transparency and security, it's a good sign that it's genuine. 
That said, you can easily find online scams and legitimate lottery websites, especially if you know what you're looking for. Below are some factors that can help you determine the online lottery site is safe:  
 Security and trust logos. When you see Norton, McAfee Secure, and many others, the online lottery site is likely safe to use. It's worth noting that you can also find some security and trust logos that originate from lesser-known companies. So don't think the worst when you don't see these security and trust logos.
SSL encryption.

Although logos are great, anyone can make fake ones. So you need to click on them for verification. Another excellent indication of safety is perhaps

SSL encryption

. This one can be hard for scammers to replicate or crack. With SSL encryption, all the sensitive data you provide to the site is secured. It means your email, credit card information, and others are secure.

License and regulations.

A genuine online lottery website should be licensed and regulated by a reputable gaming authority. This can assure you that the lottery provider is adhering to local and international regulations.

Open communication lines.

Authentic lottery websites usually have proper support channels you can use. Some of them provide email addresses, online forms, live chat, and even live phone support. Even better, others are active on various social media platforms like Twitter and Facebook.

Transparency.

Reliable lottery websites reveal their policies and are open about their fees they charge you. You can find such information under their Terms of Use which is usually at the bottom of the website's landing page.       
What you need to consider before buying online lottery tickets
Now that you have decided to buy online lottery tickets, it's a good idea to take a look at how you want to play. Here are a few factors to help you make the right decision:
Number draw or instant win
Number draw or instant win is one of the important things you need to consider when searching the ideal lottery to play. You should figure out if you want to play where you may get the result instantly. On the other hand, you can play a game where you need to wait for a couple of draws. 
The good news with the instant win is that you can find out if you are successful with a game at the moment. For example, you can choose to play a scratch card lottery, which provides higher chances of winning rather than the conventional lottery. 
The trick is to have a lot of patience when you choose the number draw lotto. This is because it occurs every week or bi-weekly, and you can score good deals and win lucrative prizes.
The jackpot's size
The size of the jackpot is an essential factor when playing the lottery as they may vary in the amount of cash. Every online lottery provider reveals their jackpots to make sure that you can see what is on offer.
 But you need to consider that the size of the jackpot usually depends on the rollovers. So some of the online lotteries can rise significantly to reach massive amounts. They can also climb even higher depending on ticket sales.
Odds of winning
Unfortunately, winning the jackpot is not as simple as you may think. You need to consider the odds of hitting a jackpot, meaning you should have the right tactics and strategy in place. The best way to start is to try smaller lotto games because they have better odds and more prize tiers.
Many lotto games are pretty similar. You will see that many people may choose a key line of numbers with two bonus balls to choose from. These combinations can give you the proper lottery winning numbers that you need to win a jackpot.
Major European Gambling Brands Cut Advertising on IPR-infringing Sites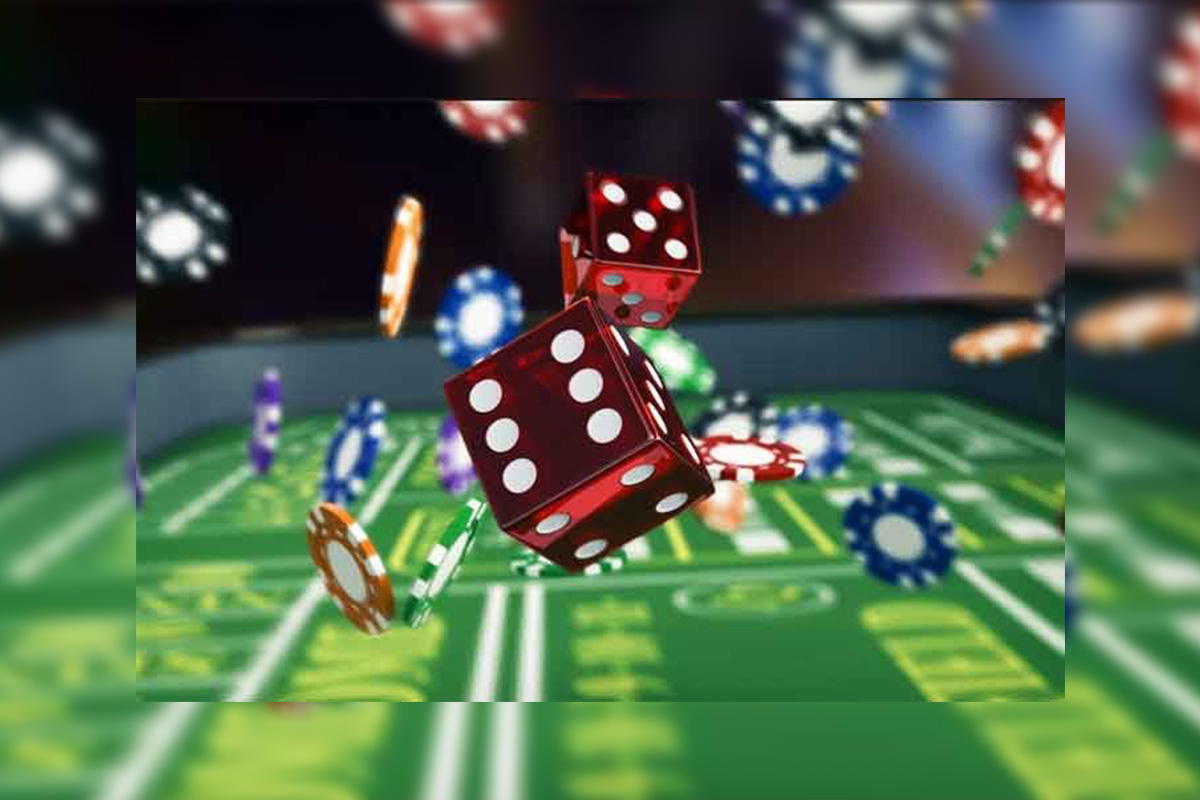 Reading Time:
2
minutes
A new report by the European Commission has found that an industry-led memorandum of understanding (MoU) on online advertising and intellectual property rights has led to a significant reduction in the unintentional placement of advertising from Europe's major gambling brands on websites which infringe upon intellectual property rights.
The MoU, published in 2018, was established to limit advertising on websites, such as illegal sports streaming sites, and mobile applications that infringe copyright or disseminate counterfeit goods.
As part of its review of the effectiveness of the MoU, the Commission has presented a new report today which found that the MoU has created more awareness among brands that their advertising may end up on IPR-infringing websites. According to the report, the share of total advertising for European businesses on IPR-infringing websites was reduced by 12% since the introduction of the MoU, while gambling advertising from Europe's major brands (including all EGBA members) decreased by 20%, from 62% to 50% during the reporting period.
The European Gaming and Betting Association (EGBA) welcomes the report's conclusions and is pleased with the significant progress made by EGBA members and other major brands in reducing the unintentional placement of their advertising on IPR-infringing advertising channels.
"EGBA welcomes the progress made by EGBA members and other major gambling brands in significantly reducing the unintentional placement of their advertising on IPR-infringing websites and is pleased that major online gambling companies are playing a central role in EU efforts to crack down on IPR infringement. Most reputable companies do not intend to advertise on IPR-infringing websites, but it happens and is difficult to control, and EGBA acknowledges that remedial action is needed to prevent it. That is why we have been actively engaging with the European Commission and other stakeholders to take action and are pleased those efforts are beginning to bear fruit," Maarten Haijer, Secretary-General of EGBA, said.
"EGBA is committed to promoting responsibility and driving standards in Europe's online gambling sector and we encourage other companies to join us – and be part of the solution, not the problem – by adhering to responsibility initiatives such as the MoU. This initiative proves that greater cooperation at EU-level can benefit the sector and how it is able to respond to the challenges it faces, including on advertising," Maarten Haijer added.