Swintt strengthens European presence with Mybet deal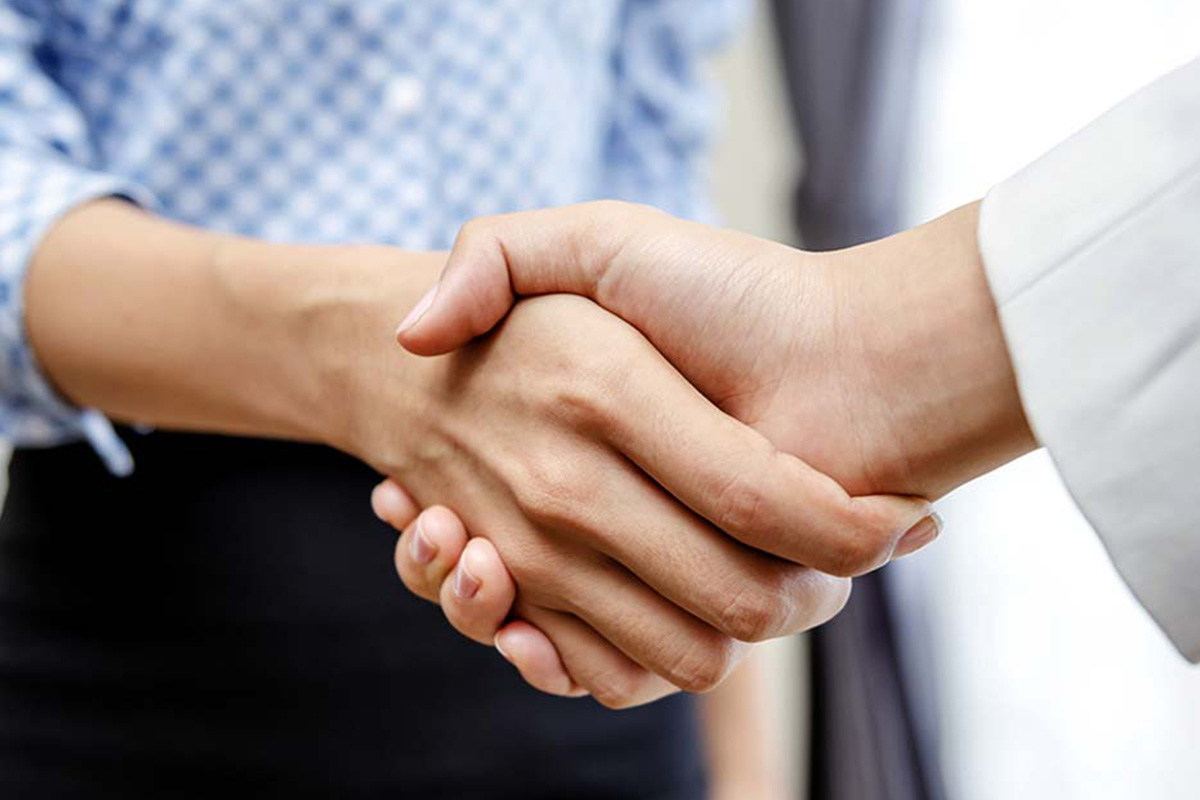 Reading Time:
< 1
minute
Swintt, the Malta-based game provider renowned for delivering localised content for key markets, have announced their new partnership with European-operator Mybet.
Players on Mybet can already enjoy the Swintt games included as part of the partnership agreement, specifically the land-based content popular across European gaming halls. Top performing games like Master of Books, Seven Seven and Extra Win are among player favourites that are available in the casino lobby.
Swintt's upcoming selection of proprietary content will also be made available, including the classic Golden Buffalo and top performer Immortal Monkey King.
Mybet are part of Rhinoceros Ltd, a Malta based company who run the popular casino Wunderino. Rhinoceros Ltd relaunched the Mybet brand in 2019.
Swintt CEO David Flynn said of the partnership: "We are delighted to see our games live on such a well-known and respected brand like Mybet. Already having a strong relationship with the team at Rhinoceros Ltd and we look forward to growing our business together with further closer collaboration."
Tobias Carlsson, CEO of Rhinoceros Ltd said: "We have a strong selection of content already available to players on Mybet and we are thrilled to add Swintt's selection of land-based content to our offering. Fans of those games from the gaming halls will be pleased to see the games they know and trust on our brand."
Rising cash payments in India secured by Spectral Technology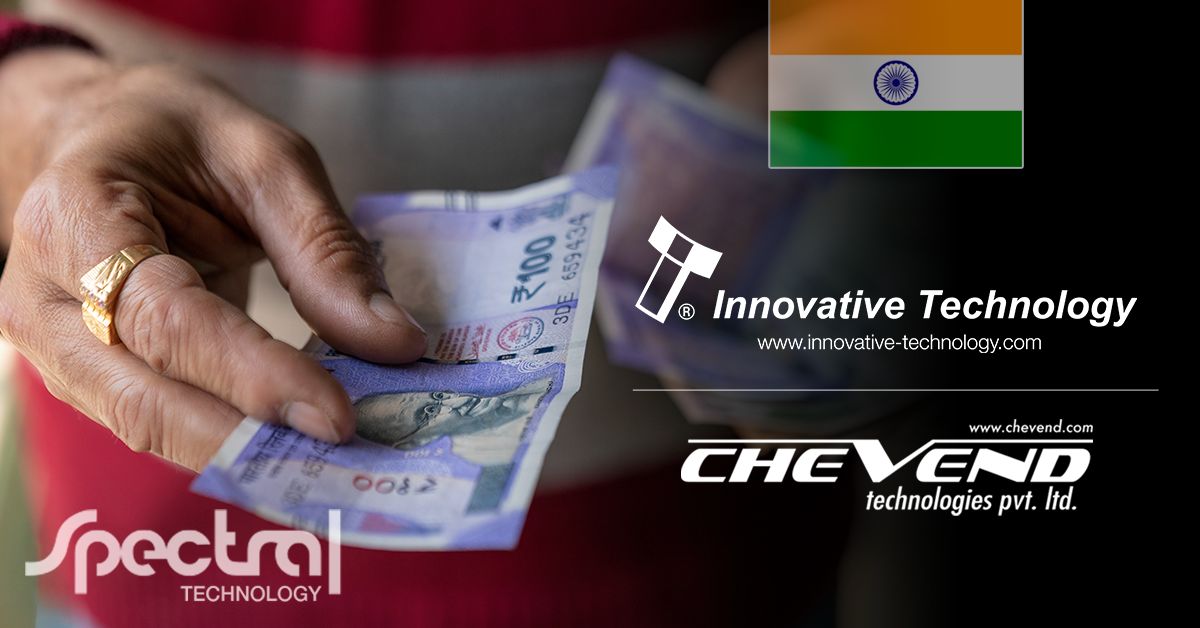 Reading Time:
2
minutes
Despite India's government implementing schemes, such as the demonetisation of all 500 and 1000-rupee notes in 2016, to encourage the country to go cashless, there is still high demand for banknotes. According to the Global Cash Index™, cash continues to hold a significant role in Indian culture and is seeing growth rather than decline – cash is still very much king in the region.
Commenting on the popularity of cash in the region Marcus Tiedt, Sales & Marketing Director of Innovative Technology Ltd (ITL) said, "With over a billion people living in India a large percentage of them still transact in cash and are not part of the official tax network. Also, the infrastructure required to go cashless needs years to catch up and be reliable, and therefore a cashless society is not currently achievable in the short term. Working closely with Chevend, our Trading Partner in the region for the past four years, we are meeting market and consumer demand to ensure that cash can be used as the preferred method of payment both securely and efficiently."
Andy Bassam, VP of Customer Support for ITL commented, "We foresee that our latest products with the added benefit of Spectral technology will begin to see more and more demand.  We work hard with Ammaar, who heads up our partnership at Chevend, to ensure that we optimise datasets and acceptance rates on our products. The National Bank release banknotes on a yearly basis and notes in circulation can wear quickly, so keeping datasets up to date is imperative. Another major challenge in India is that the banks do not allow customers to redeem damaged and stained banknotes. This issue can be overcome by using ITL products that utilise our Spectral Technology to ensuremachines do not accept banknotes that have been damaged or stained by anti-theft devices."
CHEVEND TECHNOLOGIES PVT. LTD based in India, are the proud pioneers of the Automatic Vending Concept in India and although vending is their core competence, their payment systems division has grown in prominence and turnover over the years and they provide payment systems to customers within the Kiosks and Banking sectors.
Commenting on the Trading Partnership, Ammaar Huseini, Director at Chevend said, "We have been collaborating directly with ITL to provide their state-of-the-art cash validation products to customers throughout the whole of India since 2016. We also have an office in Dubai, so are helping to extend ITL's reach throughout the Middle East. We offer support for a wide range ofproducts including the NV9, NV11, NV200 and BV20 where uptake in the region is substantial giving Innovative Technology significant share of the vending market.  We are delighted to have secured a significant tender for the NV10 compact, stackerless banknote validator recently to be used in government payment terminals. Looking forward, we are beginning to promote ITL's Spectral range of note validators and recyclers to help businesses in the region reject ink-stained banknotes."
Concluding Andy said, "We have a really good relationship with Chevend, and with Ammaar's comprehensive local knowledge in the region I look forward to many more years working in partnership together."
DraftKings kicks off first-of-its-kind DFS World Cup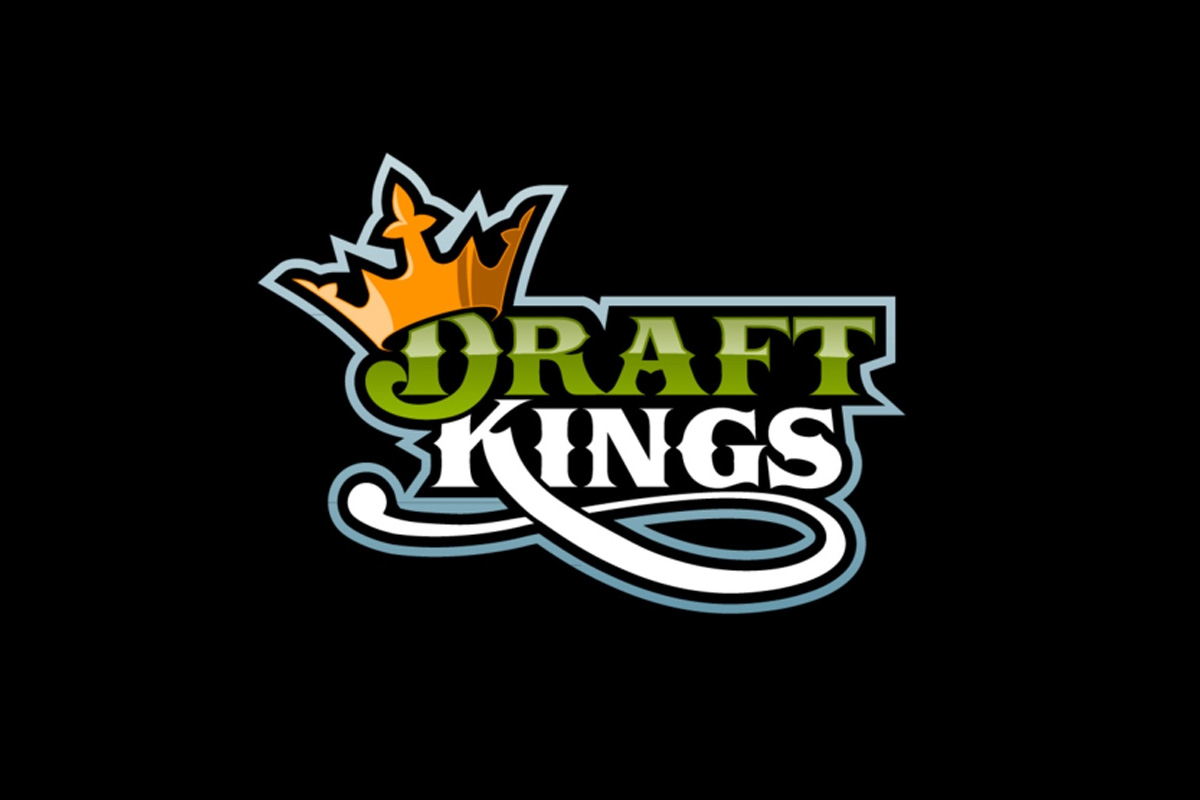 Reading Time:
2
minutes
10 global teams will battle it out over two weeks to find the ultimate Daily Fantasy Sports nation
What: The DraftKings World Cup sets national teams of the best DraftKings DFS players from around the world against each other to determine the elite DFS playing nation, and to crown the first DraftKings World Cup Champion.
Ten teams from each country where DraftKings operates DFS are represented in this special two-week series that aims to both fuel the competitive spirits and sporting rivalry between nations.
Who: 10 teams of 10 players will be participating.
The teams include USA East, USA West, Canada, England, Scotland, The Republic of Ireland, Wales, Germany, Australia and the Rest of Europe, with each country having 10 players representing the nations. The individuals selected are some of the best DraftKings DFS players from across each of the countries as well as several 'wildcards' filled through qualifier contests.
When: The DraftKings World Cup will be run over two weeks, from 22nd October to 1st November.
The top four teams with the highest combined points in week one will progress to the final, with the remaining six teams eliminated.
Scoring: The teams will collect points by betting on six different events in the first week including the English Premier League (EPL), PGA golf, Major League Baseball (MLB), Australian Football League (AFL), Ultimate Fighting Championship (UFC), and the NFL. Only the top four teams will qualify for the final week where the events will be PGA, UFC, EPL, NFL and Nascar.
Week one has a total of six events. All 100 players enter each contest. If you get first place, you get 100 points for your country and if you get last, you only get 1 point. Second place gets 99 points, third place 98 points, and so on.
Yellow events highlighted above are the five Premiere Events, where points count as double (first place gets 200, last place gets 2).
Payout Structure: As this is a team competition, all overall prizes are split between team members. However, there will be individual prizes for the winner of each contest ($500 or $1000 for premiere events). The top prize is $10,000.
1st – $10,000 2nd – $7,500 3rd – $5,000 4th – $2,500
Engagement: To further build interest and engagement, DraftKings has created a shadow contest that will run alongside the main event where any DFS players can win a share of a prize pool if they beat the top score of those participating in the DK World Cup. All shadow events will offer $1,000 with the final contest NFL (11/1) being $3,000
A landing page will be live later this week which will be the one-stop-shop for those wanting to follow and it will include teams, live leaderboard, contests and shadow links etc.
Clinton Gray, VIP Manager at DraftKings, said: "Fan engagement is paramount at DraftKings and, ahead of a packed lives sports schedule next year, we are fueling the competitive spirits of our player base by launching a World Cup featuring teams from every country we are active in across an array of daily fantasy sports categories. It will be a thrilling two weeks of fierce competition and we look forward to crowning the first DFS World Cup team winners."
A landing page will hopefully be live later this week which will be the one stop shop for those wanting to follow and it will include teams, live leaderboard, contest and shadow links etc.
Cloud Gaming Positioned for Strong Future Growth According to New Research From Clarivate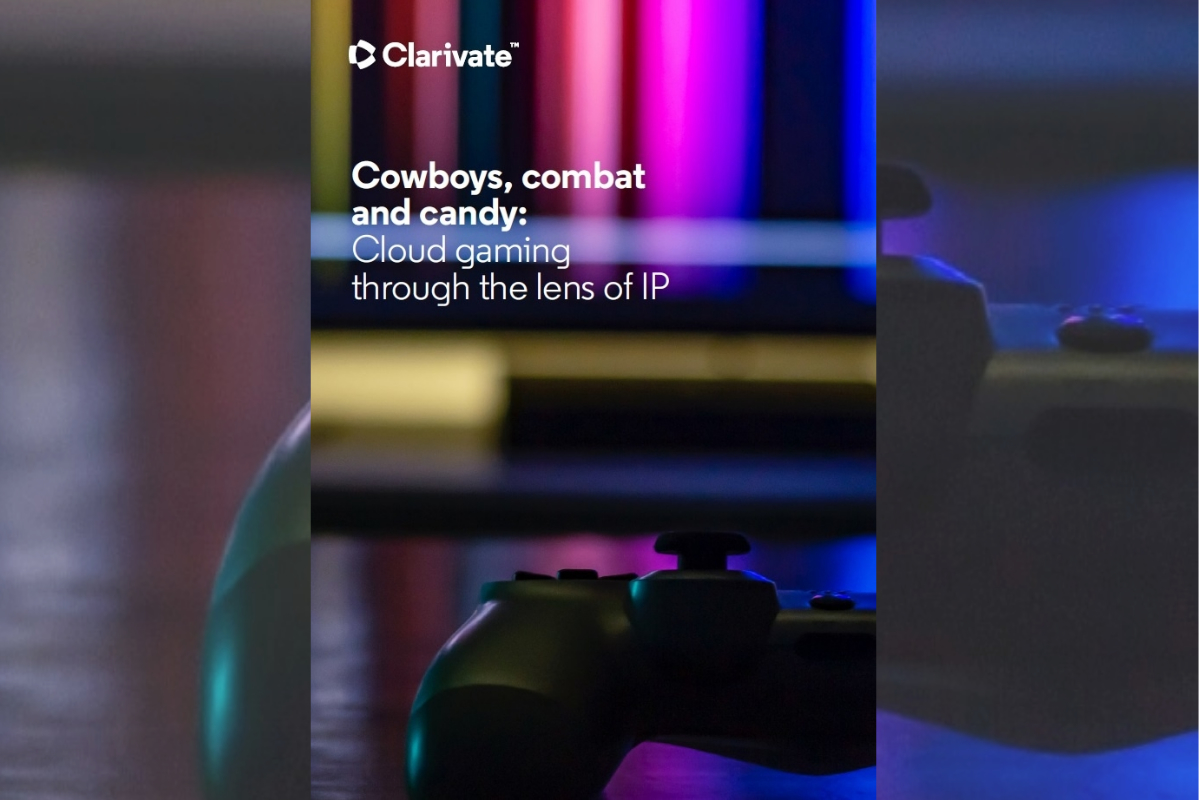 Reading Time:
3
minutes
More than four in five gamers who do not currently play cloud games say they will start cloud gaming in the next twelve months
Clarivate Plc , a global leader in providing trusted information and insights to accelerate the pace of innovation, today released a new market report on intellectual property and innovations for gaming businesses, supported by research on gaming trends in the U.K. and U.S. In its new report 'Cowboys, combat and candy: cloud gaming through the lens of IP' on levels of innovation and brand creation in the $146 billion gaming industry[1] as evidenced by patent, trademark and domain name activity, Clarivate explores the drivers of change both in terms of technical transformation and also the companies behind it.
"In a world that now sees video gaming as its favorite, or at least most lucrative, pastime, cloud gaming represents a huge leap forward," said Jeff Roy, President, IP, Clarivate.  "By using the behind-the-scenes power of patent, trademark and domain name data to see trends before they hit the market, we have the ability to imagine how this multi-billion-dollar creative industry will shift. Looking at the trends around intellectual property on the business side, we can see that cloud gaming is poised for huge growth over the next 12 months."
The report looks at the dynamics and direction of the global online and cloud gaming market, analyzing the new commercial models in the gaming industry, how and where gamers are spending money and the potential growth of the industry over the next years.
Strong future growth
The research indicates that cloud gaming is set for significant growth. Most cloud gamers surveyed say they will play a lot (48 percent) or a bit more (28 percent) cloud games in the next year. As many as 81 percent of gamers who do not currently play cloud games believe they will start cloud gaming in the next year.
In the U.S., the number of cloud gamers surveyed who think they will play a lot more is 58 percent compared to 24 percent of U.K. cloud gamers, which hints at differences in maturity between these markets. Almost 20 percent more respondents in the U.S. (37 percent) are cloud gamers than in the U.K. (18 percent).
How much are gamers spending?
As gaming businesses evolve and player experiences continue to rapidly shift – we see revenue being increasingly generated from in-game purchases, advertising and monthly subscription fees. The report from Clarivate finds that the gaming industry is innovating to respond to the users' demands, focusing over a third of their patent activity on commercial revenue model technology – in-game payments, advertising and microtransactions.
According to the research, cloud gamers spend more on in-game purchases per week than non-cloud gamers, with 93 percent of cloud gamers making in-game payments compared to 75 percent of non-cloud gamers. 21 percent of cloud gamers spend between £21- £50 per week compared to only nine percent of non-cloud gamers. More than half (52 percent) of all cloud gamers prefer paid gaming through a subscription model.
The influence of social media on gamer spend
As millions of gamers from across the globe come together on different platforms to engage – social media has an increasing impact on player buying activity. The research found that gaming spend is closely correlated to social media. Compelling insights include:
One in two (51 percent) of cloud gamers are greatly influenced by social media when it comes to gaming purchases (compared to 17 percent of non-cloud gamers).
21 percent often make purchases via social media (compared to just three percent of non-cloud gamers).
U.S. gamers are much more likely to be greatly influenced by social media when it comes to gaming purchases (41 percent compared to 11 percent).
One in three males (33 percent) are much more likely to be greatly influenced by social media when deciding to make an in-app purchase than females (17 percent).
Developer and platform advancements
The report, 'Cowboys, combat and candy: cloud gaming through the lens of IP', found that improving the user experience through innovations in cloud infrastructure has seen the most patent activity. On average, we recognized 300 to 500 inventions annually year-on-year over the past decade. The report uses data and insights from Derwent Innovation™, Derwent Data Analyzer™, Derwent World Patents Index™ (DWPI), CompuMark™, and MarkMonitor™, to gather insights and analyze trends around patents, trademarks and domain registrations in the gaming industry.
Jeff Roy, President, IP Group, Clarivate, added, "The future of cloud gaming is tremendously exciting. Clarivate has the unique opportunity to help customers throughout the innovation lifecycle from idea creation to commercialization. With cloud gaming poised for huge growth over the next 12 months it's an incredibly exciting time to be a gamer – not just for us here at Clarivate, but for all passionate and ambitious cloud gaming enthusiasts across the world."