Realistic Games Raises the Bar With Iconic 3-reel Slot Bar-x™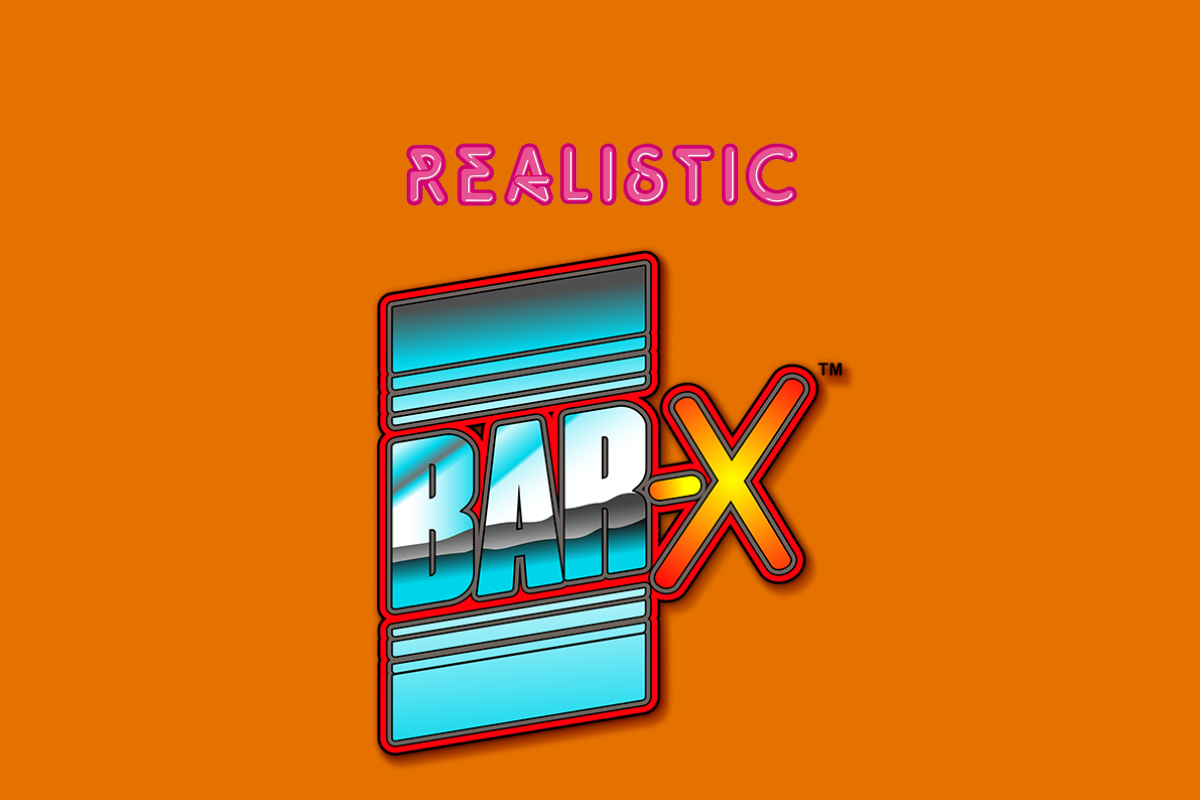 Reading Time:
2
minutes
Leading casino content developer Realistic Games has re-imagined one of the most popular land-based slots for online audiences in the latest addition to its portfolio BAR-X™.
Released in collaboration with Electrocoin, the mastermind behind the 40-year old land-based original, the 3-reel, single payline slot captures the nostalgia of the low-tech classic for play across mobile, tablet and desktop devices.
Realistic's online adaption gives players the option of three game profiles – BAR-X™ 30, BAR-X™ 40 and BAR-X™ 50 – on launching the game, with each offering maximum pay outs of 90x, 120x and 150x respectively.
Each win, which is awarded in any number of ways, including by way of a 'Hold on Win' or 'Free Spin' after a losing nudge, is added to the 'Bank' at the end of the game up to a maximum of three consecutive wins.
Three nudges can be awarded at the end of any losing spin to provide players with more chances of a winning combination.
The BAR-X™ launch is the fifth Realistic title based on the original  brand, joining the widely popular BAR-X™ Game Changer, BAR-X™ Pull Tab, Super BAR-X™ Game Changer™ and Super Bar-X™ Pull Tab.
Robert Lee, Commercial Director of Realistic Games, said: "As one of the most successful land-based slots ever to hit the UK market, we are honoured to be bringing BAR-X™ to online players and have paid attention to every detail of the game to do the original justice.
"We're extremely proud of the result and look forward to players of all demographics being able to enjoy the 3-reel version of this absolute classic slot for a long time to come. This is the first of six Electrocoin land-based titles we will be releasing in the coming months."
Gabino Stergides, President of Electrocoin, said: "The success of BAR-X™ has not only been the making of Electrocoin, but it also spawned a series of similar games that defined a new gaming era.
"Four decades on from its release, we're delighted by the game's renewed appeal among a new generation who will benefit from Realistic's quality remake and who will love watching the BAR-X™ brand flourish in its online life."
The festive season comes with the new game Winstorm by CT Gaming Interactive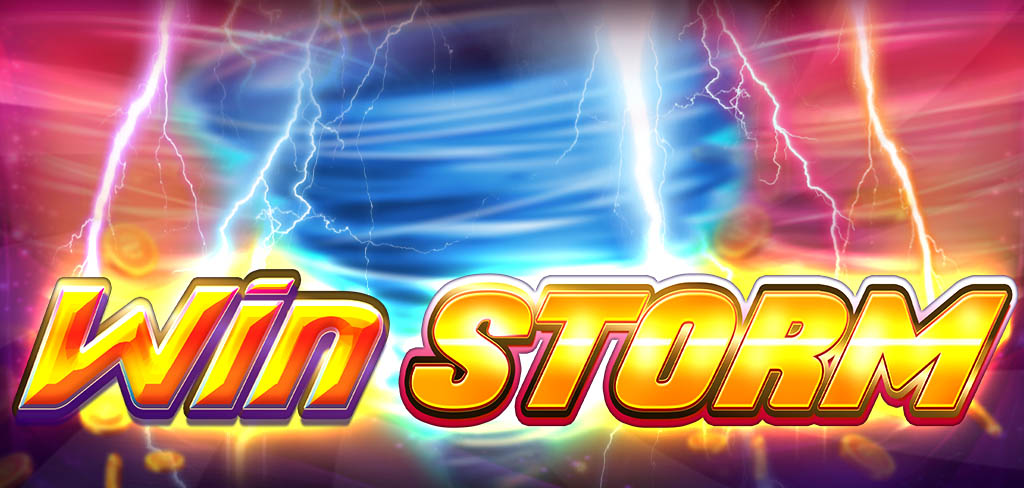 Reading Time:
< 1
minute
Tuned with the winter season, the newest CT Gaming Interactive slot game Winstorm takes on an exciting journey filled with stormy and thrilling experiences. The journey will lead players through a strong storm that offers many winning opportunities. When the hurricane expands on the screen, it starts revealing additional wilds in form of diamonds and Scatters pictures as a tornado on the reels.
Winstorm is 5 reels and 30 pay lines cascading reels game and the winning symbols are replaced with new symbols which means players can win another turn without taking any actions. The game has a fun story, bright and shiny symbols, and top award 1000 x Total bet that makes the gameplay exciting.
BTOBET ANNOUNCES STRATEGIC PARTNERSHIP WITH YELLOWBET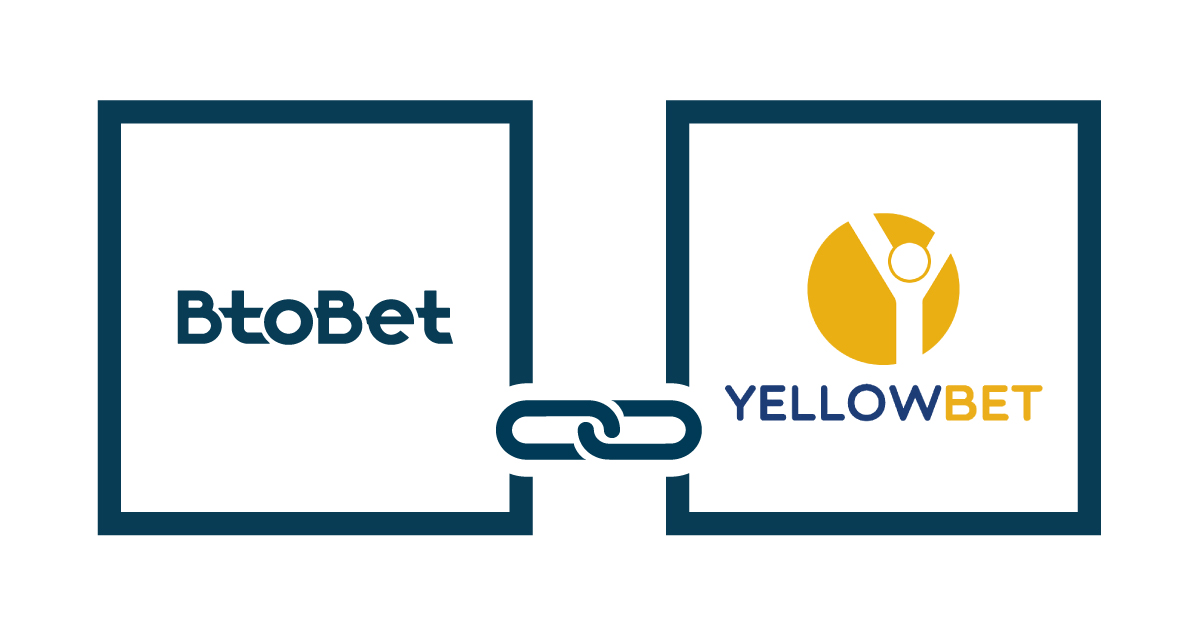 Reading Time:
< 1
minute
Cameroon-based betting site to be powered by Neuron 3 platform
BtoBet will be strengthening its presence in Africa announcing a strategic partnership with iGaming group Yellowbet to power its Yellowbet Cameroon brand with the Neuron 3 platform. The deal encompasses the operator's digital channels. The partnership also allows Yellowbet to migrate its other brands in Africa to BtoBet's advanced betting and gaming platform.
Seeking to deliver a tailored user experience to its players, Yellowbet will be delivering a wide range of content including local and international sports betting which includes live sports events, online and live casino, jackpots and a wide range of virtual sports.
"I am pleased that Yellowbet have chosen BtoBet and the Neuron 3 platform to power its brand in Cameroon. Throughout the years BtoBet has transformed itself into the primary gateway for operators seeking to expand into Africa without having to adopt a one size fits all approach. Our in-depth knowledge of the regions and their various micro-elements, such as the varying player betting behaviours, enable us to help all our partners to position themselves in an optimal position and deliver a betting experience that reflects their brand. I am positive that Cameroon will be the first of many more success stories with Yellowbet," states Sabrina Soldà, BtoBet's Chief Marketing Officer.
"We take great care of our players and BtoBet, with its Neuron technologies, constituted the ideal technological partner for us to provide a betting experience that would enable Yellowbet to tailor the UX according to the different player profiles. I am looking forward to collaborate with BtoBet and to increase our brand value through their vast wealth of knowledge of the African iGaming industry," states Nkurunziza Dominique, Yellowbet Cameroon's Country Manager.
Football for Friendship to share fair play principles in International Coaches Academy new online course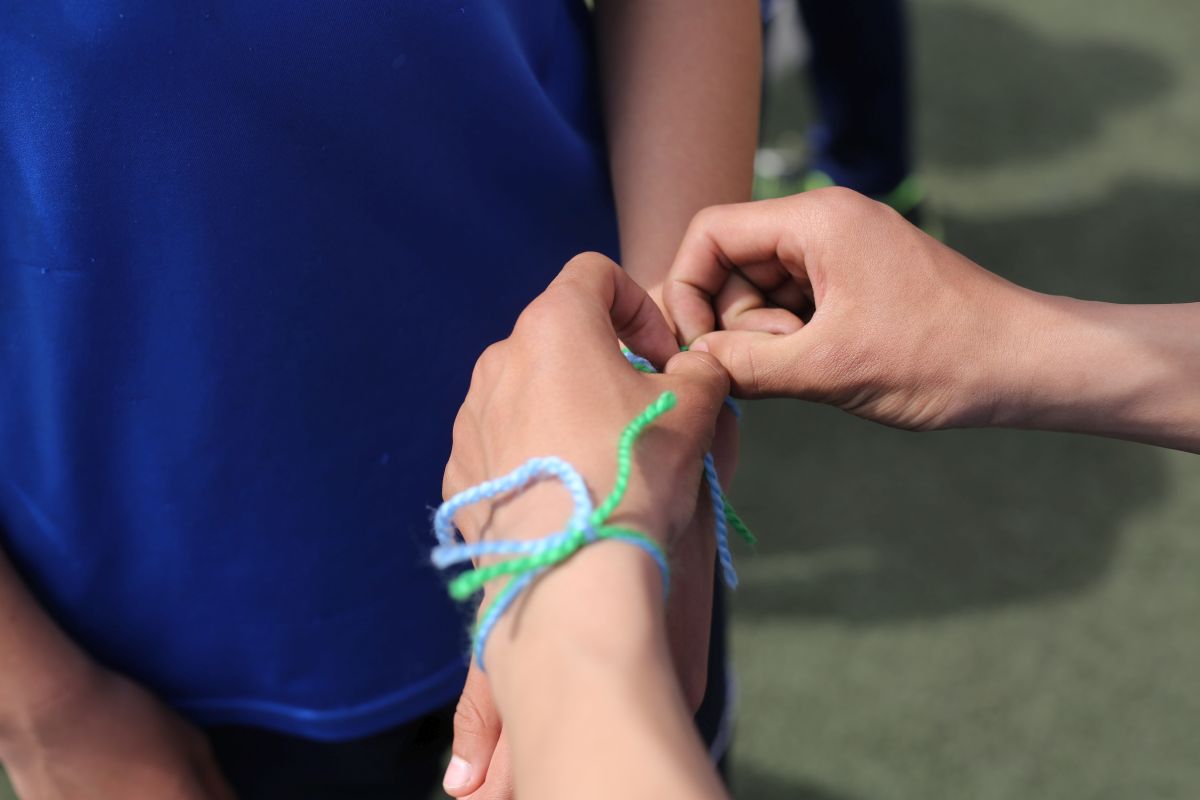 Reading Time:
3
minutes
Gazprom International Children's Social Programme Football for Friendship unites 211 countries and regions of the world. The programme invites coaches to complete a new online course of the International Football for Friendship Coaches Academy.
The International Football for Friendship Coaches Academy is a free online educational platform for which were created modules of practical exercises aimed at improving the qualifications of coaches of children's teams and football classes all around the world. The course is based on the successful experience of work with the international children's teams during various seasons of Football for Friendship. Its goal is to help coaches teach their students the psychology of training and communication with children of different cultures, races, nationalities, and physical abilities.
In total, over the period of the International Football for Friendship Academy's existence, over 4 000 coaches have completed their education. The course was developed by the heads of the teaching process and coaches of the FC Barcelona Academy, experts of the FIFA and UEFA humanitarian programmes, representatives of Football Union of Russia (FUR), the Brazil national team, FC Delhi Dynamos, FC Zenit, FC Schalke 04, and football federations of different countries.
The new online course offers theory, practical exercises, recommendations on organizing the training process that encourages the principles of fair play, fairness, equality, that form the basis of the Football for Friendship programme. The educational course is free and available in 10 languages: Arabic, Chinese, English, French, German, Hindi, Italian, Russia, Spanish, Turkish.
"It's very important for a football team coach to gain the trust of young players, to prove that they are themself committed to those human and sporting values that they are trying to convey. The International Football for Friendship Academy is a unique educational platform for coaches around the world: the methodology teaches the training processes, as well as the main principles of interaction with young athletes, and explains what qualities and values should be instilled in young athletes so that they can grow into adult professionals of an international level. I have no doubt that the Academy's work will have a huge positive effect, both for the coaches and for the players," notes Real Madrid and Brazil Legend, World Cup winner and 3 times UEFA Champions League Winner, Global Ambassador of Football for Friendship, Roberto Carlos.
The International Football for Friendship Academy is part of the new Digital Platform footballforfriendship.com, which has become the main venue for the programme's events this year. It provides access to broadcasts, International Children's Press Center materials, player ratings and championship tables, the schedule of the International Forum and the presentations of projects on the development of children's football.
About the programme
The International Children's Social Programme Football for Friendship is implemented by Gazprom since 2013. Over the previous seven seasons, the programme has united over 6 000 participants from 211 countries and regions and over 5 000 000 supporters.
Young Players and Young Journalists are the participants of the programme – boys and girls aged 12 including children with disabilities. Young Players represent different countries and cultures united in the mixed teams. They show that nationality, gender, and physical abilities aren't a barrier to becoming a team. Young Journalists cover the events of the programme in the International Children's Press Center. All participants become Young Ambassadors of the programme and continue to share their Football for Friendship experience and promote universal human values: friendship, equality, fairness, health, peace, devotion, victory, traditions, and honour.
UEFA, FIFA, football federations and the world's leading football clubs, international charity foundations, famous athletes, politicians, and artists support Football for Friendship. The project has received multiple national and international awards in the field of social responsibility, sports, and communications, including the world record for the most nationalities in a football training session in history.
In 2020, Football for Friendship will be held in the online format. A special digital platform will unite over 10 000 players of all ages. It will become the home for international children's competitions and a playground where anyone will be able to train, join into the international mixed teams and play their favourite game in the Football for Friendship format without leaving the comfort of their home.