German games market grows by 27 per cent in the first six months of 2020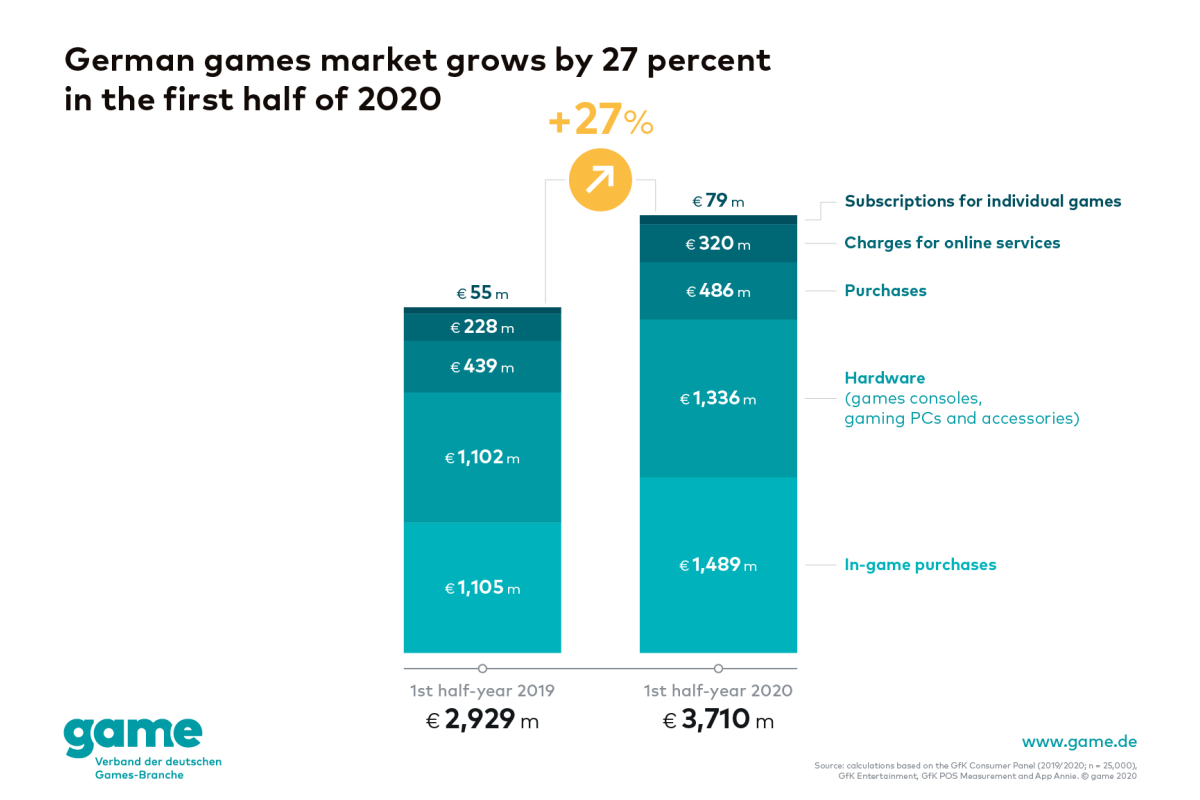 Reading Time:
3
minutes
As a result of the COVID-19 pandemic, the first few months of this year not only broke records in terms of player numbers on many platforms; the games market also grew significantly during this period. Games and games hardware generated 3.7 billion euros in total revenue during the first half of 2020 in Germany: a 27 per cent increase, as announced today by game – the German Games Industry Association based on data collected by GfK and App Annie. Revenue from in-game purchases rose particularly sharply. In the first half of 2019, these purchases accounted for approximately 1.1 billion euros in revenue, whilst in the first six months of this year, that figure grew to nearly 1.5 billion euros – a 35 per cent increase. In-game purchases include both small charges – to better equip one's game character, for example – and more expensive content like whole additional campaigns and season passes.
'Particularly at the height of the COVID-19 pandemic, when countless contact restrictions were in place, games helped millions of people by keeping them entertained, allowing them to travel through virtual worlds when holidays were cancelled and keeping them in touch with friends and family,' says Felix Falk, Managing Director of game. 'This strong interest in games is now reflected in a spike in revenue – an exceptionally sharp spike, even for the German games market, which has already been experiencing rapid growth in recent years. It's also notable that many people have opted to purchase gaming hardware, although revenue in this area typically tends to decline before the launch of a new generation of consoles. All these factors highlight just how important games really are – and not just during the COVID-19 pandemic.'
Games hardware in high demand
As part of the strong growth in the overall market, revenue from games hardware also increased drastically during the first six months of the year. Whilst in the first half of 2019 gaming PCs, games consoles and peripherals generated approximately 1.1 billion euros of revenue, that figure rose to 1.3 billion euros during the same period of this year. This equates to an increase of 21 per cent. And all four sectors of the market grew. Revenue from peripherals for gaming PCs increased particularly significantly; this includes input devices for gaming such as special mice and keyboards, monitors and graphics cards specially tailored to gamers, and virtual reality headsets.
Games help people get through the coronavirus crisis
In the lead-up to this year's gamescom, game published representative survey data on the playing behaviour of Germans during the coronavirus crisis. The data showed that around one third (35 per cent) of players said they had played more than usual during the COVID-19 pandemic; about one quarter (27 per cent) had played more frequently than usual with family or friends. Overall, more than one quarter (28 per cent) of players said that games have helped them to get through the pandemic better.
About the market data
The market data is based on statistics compiled by the GfK Consumer Panel and App Annie. The methods used by GfK to collect data on Germany's digital games market are unique in terms of both their quality and their global use. They include an ongoing survey of 25,000 consumers who are representative of the German population as a whole regarding their digital game purchasing and usage habits, as well as a retail panel. The data collection methods provide a unique insight into the German market for computer and video games.
The survey data used is based on an online survey by YouGov Deutschland GmbH in which 2,027 persons participated between 27 July and 1 August 2020. The results were weighted and are representative of the German population aged 16 and older.
game – the German Games Industry Association
We are the association of the German games industry. Our members include developers, publishers and many other games industry actors such as esports event organisers, educational establishments and service providers. As a joint organiser of gamescom, we are responsible for the world's biggest event for computer and video games. We are an expert partner for media and for political and social institutions, and answer questions relating to market development, games culture and media literacy. Our mission is to make Germany the best games location.
Pariplay Builds Momentum in Switzerland with Swiss Casinos Partnership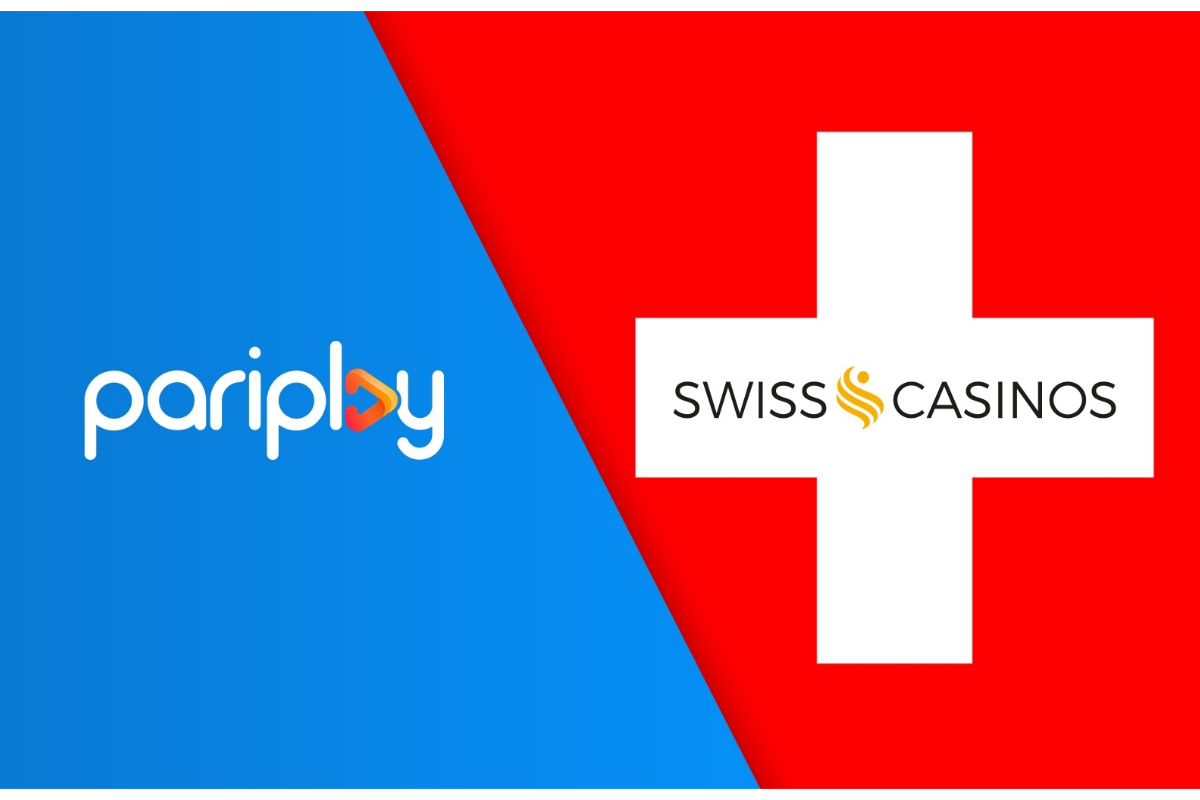 Reading Time:
2
minutes
Deal with top operator part of planned expansion of state-of-the-art casino content into Swiss market
Pariplay Ltd., the No. 1 aggregator and content provider behind innovative products including the Fusion™ aggregation platform and the Ignite Studio development programme, continues to gain momentum in Switzerland's growing regulated market, where it has just announced its latest partnership with the market leading Swiss Casinos, which will see Pariplay's industry-leading casino content made available to players of the online swisscasinos.ch.
Swiss Casinos is a major player in Switzerland's land-based casino space, operating four casinos in Pfäffikon SZ, Schaffhausen, St. Gallen and Zurich, which collectively generated a gross gaming revenue of CHF 153 million in 2019. Swisscasinos.ch, provides gambling enthusiasts with an exciting range of casino table games, video poker and slots with the biggest jackpots, all tailored to Swiss players.
Swiss Casinos marks the third Swiss operator Pariplay has partnered with since obtaining its ISO certification earlier this year. Pariplay's top tier Swiss-certified casino content will complement swisscasinos.ch current offering, including popular titles like Dragons of the North, Mystery Fox and Wolf Riches, all of which have already proven to be player favourites throughout regulated Europe.
Patrick Mastai, Director of Online Casino at swisscasinos.ch said: "Watching the enthusiasm generated by Pariplay's renowned casino content across a range of markets, we're thrilled to have the opportunity to collaborate with them moving forward. Our main objective is to provide our Swiss players with pure entertainment at the highest level, and we believe Pariplay's portfolio of games can help us achieve just that."
Christine Lewis, CCO at Pariplay, said: "Partnering with a brand as prominent as Swiss Casinos is very exciting and a huge opportunity for our game studio to become a mainstay of the Swiss market, where we have been focusing on developing a strong presence since our certification earlier this year. We're confident that our innovative content will entertain Swiss slot enthusiasts and look forward to playing an increasing significant role in the market's sustained growth."
Habanero one of first to go live in newly regulated Germany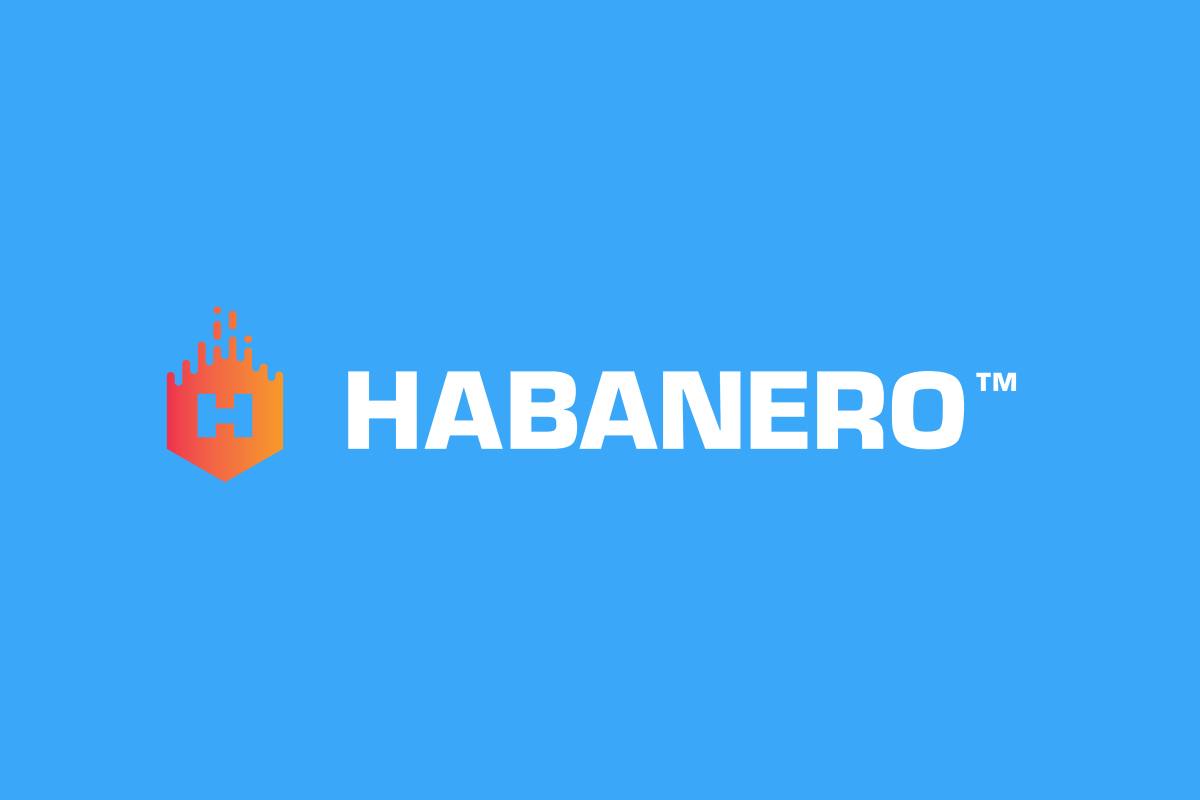 Reading Time:
< 1
minute
Supplier launches with Löwen Play following social casino success
  Premium slots and table games provider Habanero has staked its claim in Germany as one of the first suppliers to go live under the jurisdiction's newly regulated framework.
The provider's immersive social casino offering has already proved popular in the country, having recently debuted earlier this year in partnership with Löwen Play GmbH.
Germany-based players can now also enjoy Habanero's acclaimed real-money games catalogue, shortlisted for both SBC and EGR awards, which launched in the territory on October 15th, the day that its online gaming market formally opened.
The content developer's German debut follows an impressive series of agreements it has signed with globally renowned operators such as Marathonbet and Bet365, as well as Southern European leaders including SuperSport and Lottomatica.
Arcangelo Lonoce, European Head of Business Development at Habanero, said: "Germany is set to become one of Europe's most important markets in the coming years, so it's fantastic that our hit games went live on the day its regulatory framework came into effect. 
"Our partnership with Löwen Play has been of strong mutual benefit, and we anticipate that the company will continue to go from strength to strength in Germany and beyond." 
Tal Zamstein, Managing Director at Löwen Play's Digital Unit, said: "Habanero's world class portfolio has already been hugely successful with our social casino outlet, so we are thrilled to introduce players to its celebrated real-money catalogue.  
"Recent months have seen the studio further strengthen its position among Europe's fastest-growing suppliers, and we have no doubt that it will continue to attract new audiences going forward." 
Zeal Network Raises Fiscal Year Guidance After Strong Q3 Performance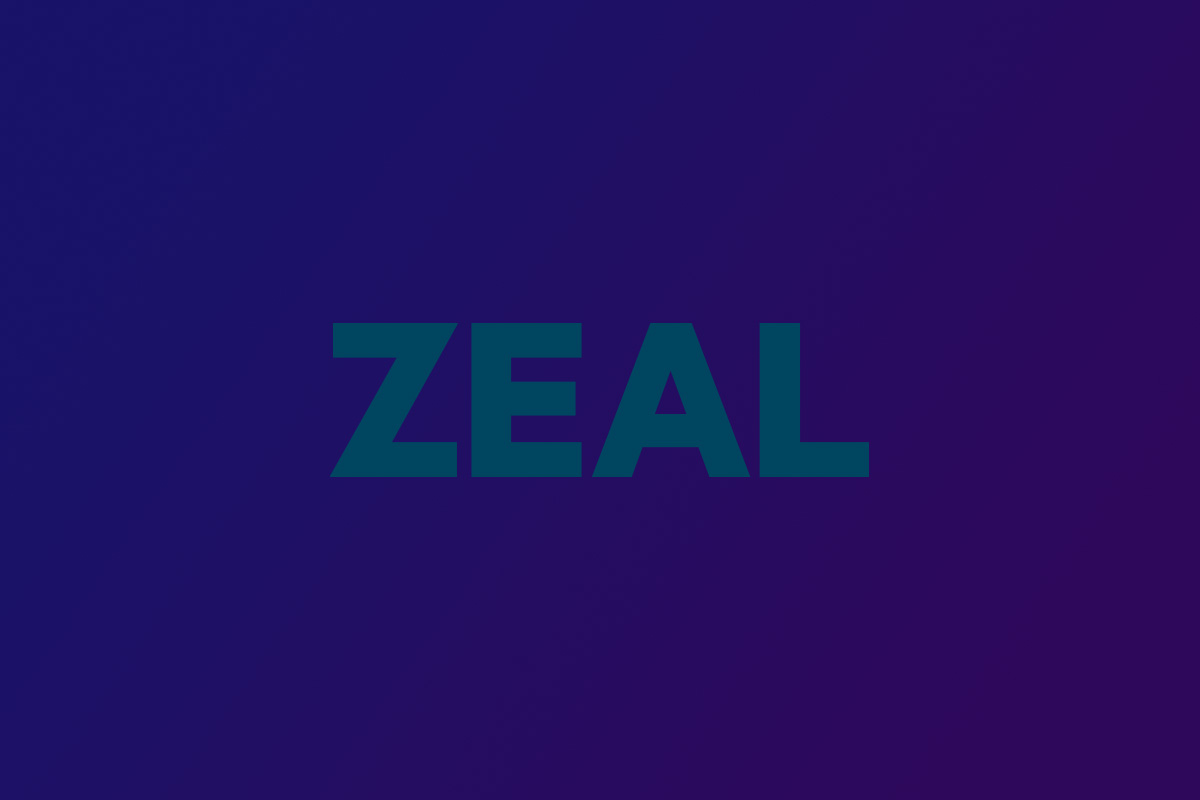 Reading Time:
< 1
minute
German lottery provider ZEAL Network has raised its fiscal year guidance after posting better than expected preliminary results for Q3 2020.
Supported, among other things, by the good jackpot development of the German lottery Lotto 6aus49 in Q3 2020, the continued high marketing investments led to a growth in billings, revenue and new registered customers that exceeded expectations.
Due to the increased marketing investments of €25.3m (2019: €17.9m) to acquire new customers, ZEAL was able to gain 787,000 new registered customers in the German segment in the first nine months of 2020 alone, with a preliminary CPL of €27.58.
According to preliminary calculations, billings increased by around 42% to €471.8m in the first nine months of 2020 (2019: €332.6m). The German segment contributed a preliminary €470.9m to this.
In a year-on-year comparison, it should be noted that ZEAL 2019 offered additional products in the secondary lottery business which were discontinued in October 2019 due to the business model change. Moreover, Lotto24's online lottery brokerage business has only been part of ZEAL Group since 14 May 2019. The Lotto24 billings up to that date were, therefore, not included in the previous year's figures.
Due to the expected revenue dis-synergies in connection with the business model change, revenue decreased by a preliminary 31% to €63.9m (2019: €93.2m). Similar to billings, revenue in the first nine months of 2019 still included the secondary lottery business, but not Lotto24's online lottery brokerage business up to 14 May 2019. Revenue in the German segment amounted to a preliminary €57.8m in the first nine months of 2020.