11 Most Difficult Games of the Last Decade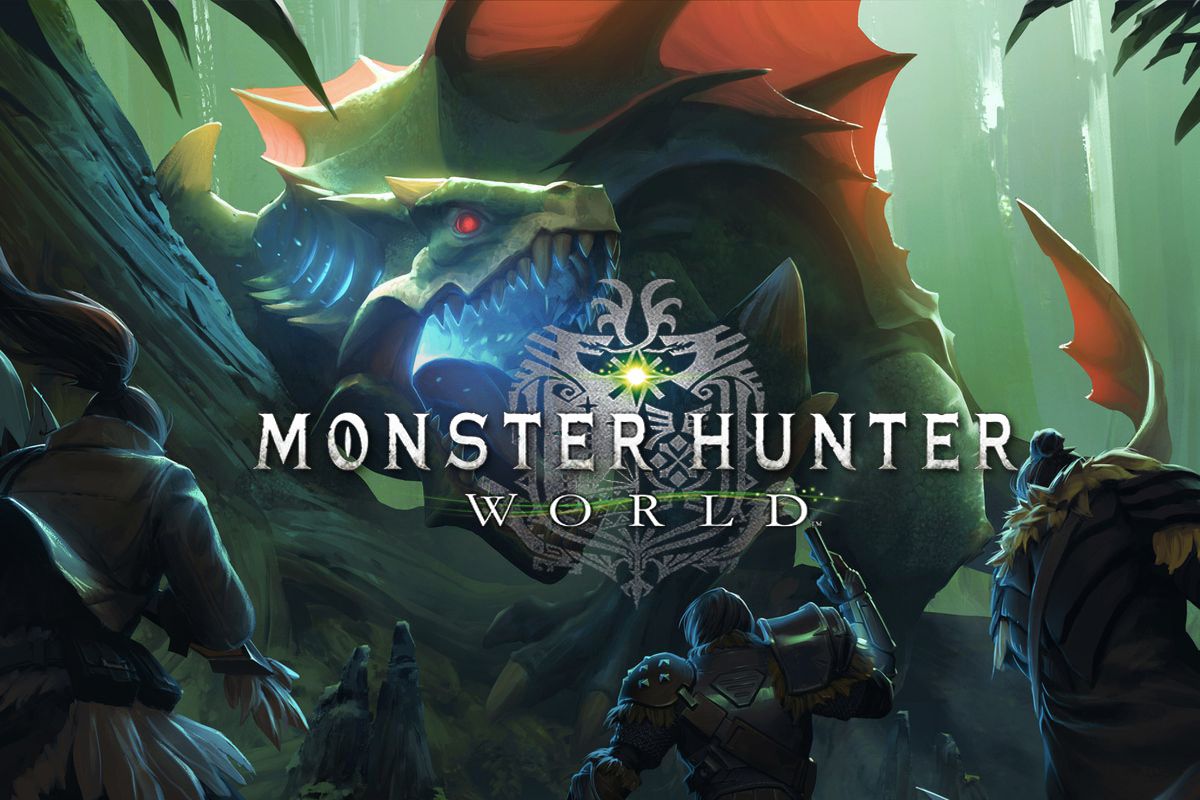 Reading Time:
6
minutes
Video games come in many levels. There are those that you can finish in eight hours, and there are games that would have you spend weeks or months on end just to win.
Unlike slot machines that you find in a casino, like Gonzos Quest Megaways demo, video games that you play on console or mobile are built to challenge player's skills.
But what are the most difficult games?
Let us take a look at our top 11 most difficult games ever launched in the last decade.
1.Monster Hunter: World 
This game is released by Capcom, and it is available on both console and Steam. It is undoubtedly one of the best-selling games from Capcom.
The game is difficult because you cannot go to combat without understanding how the different monsters are powered. Each type of monster that you meet in the game has a different skill set, which is evident in its attack patterns.
As a player, you have to learn the attack pattern of each monster before your strike. There are also 14 different weapons to choose from, and each weapon has a unique characteristic that can help you defeat a monster easily.
Overall, the game has a total of 48 monsters. You need to defeat each monster to finish the game, but this is not going to be easy.
2. Wolfenstein II: The New Colossus
A sequel to the successful predecessor, Wolfenstein II is an FPS video game from Bethesda. The game is available on multiple platforms, and you can also buy it on Steam. It was released in 2018, but it still remains as one of the toughest games to crack.
In the game, it seems like all the enemies are really programmed to get you.
Here are the reasons why the game is so difficult to beat:
No matter where you are, the enemies seem to know where you are hiding.

The game does not have a lot of indication to tell you where the shots are coming from

You cannot easily figure out how to hide.
Overall, health and damage are both reduced, so you have to be careful. There is even a difficulty level where you only have a single life throughout the game.
3. The Binding of Isaac
This one is reminiscent of dungeon games. It was inspired by the biblical story of Isaac, and the game was first released in 2011. At first, it was only available on PC, but it was later playable on other operating systems.
Here, Isaac's mother receives a message from God. She was told that her son has to be sacrificed. Isaac flees in fear and fights monsters along the way—in their home's basement.
While the game is full of loot and enemies, what makes it hard is that the game has about 200 types of unique enemies, each with its own power level. The different dungeons also have lots of traps, and you have to dodge various projectiles.
4. Super Meat Boy
The developer of this and the Binding of Isaac is the same firm. Released in 2010, this game is about a slice of meat that needs to save his girlfriend.  
As you start playing the game, you will immediately notice that it is a difficult game. At each level, you get introduced to new scenes and elements. The game has a lot of hazards, and this is what makes game progression a challenge.
One good thing about this is that if you die, Meat Boy re-spawns at the same spot where you died. If you think that the basic game is easy, you can play the feature called Dark World. This only becomes available once you have completed the first area.
5. Crypt of the Necrodancer
This game was released in 2015, and it comes from an independent studio in Canada called Brace Yourself Games.
Here, you are going to explore a dungeon. It is a rhythm game where you go to different levels. You need to walk, attack, dig, and dodge beats. If you missed a beat, your multiplier bonus would get reset back to the start.
To defeat your enemies, you have to learn its beat. The game also uses coins. You use the coins to buy equipment that will make things easier for you. There are many characters that you can unlock in the game. And since the game is about music, the characters' names are Cadence, Coda, and the likes.
6. Sekiro: Shadows Die Twice
This is an action-adventure game from Activision. It is a Japanese-oriented storyline where you play the role of Sekiro, a Shinobi that is also known as Wolf. Your goal is to take revenge against a samurai clan that kidnapped your master.
It is a difficult game because it is a stealth game. You cannot win this by brawling or instigating open fights. While the fights are fast-paced, you need to learn many moves.
Some of these moves are:
Dodging attacks

Combo moves for attacking

Counter-attack moves
You only have a fraction of a second to respond, and this is what makes the game exciting. It is up to you if you want to deflect, dodge, or counter-attack.
7. Getting Over It with Bennett Foddy
This is a platformer video game, which means that there is a lot of jumping and running that happens. Developed by Bennet Foddy, it was released in 2017. Over 2.7 million people downloaded and played the game.
The game is about a naked man inside a cauldron. You need to control this man and guide his hammer so he can climb up.
The player's problem is that he has to battle with gravity. One wrong move and you will fall. Also, you can work your way up for half an hour, only to find out you made a mistake, and you start over again. As you fail, Mr Foddy will be saying things to cheer you up. But this is going to make you more frustrated.
8. Demon's/Dark Souls 
Released in 2009, this is a series of difficult games under the Souls flagship title. The games are played via a third-person perspective, and you will fight enemies both with weapons and magic. 
Here, you will battle different bosses while exploring the world. The game has a medieval fantasy setting, and you will fight knights, dragons, and demons.
It is also your job to stop the spread of a demon-infested fog. The game is punishing. You will face one tough challenge from one chapter to the next. You cannot be complacent here, even after you have developed your skills. Even non-boss characters are tough to beat.
9. Cuphead
At first glance, it would seem like Cuphead is a game for kids. However, it is actually more than that. While the game sports retro colours and 2D animation, the gameplay is tougher than what it looks.
Cuphead is a run and gun game. Here, you fight various bosses, and each boss is a lot more difficult to eat than the previous one. As you progress, you will fight bosses either on foot or in the air. You can fire bullets and also have access to weaponry.  
You can play Cuphead in a single or multi-player mode. No matter what you choose, the game is difficult. The final part is battle against two bosses—perhaps the most difficult game bosses in the history of gaming.
10. Celeste
It is also a platform game, and this was released in 2018 by two independent game developers. The game is available in several platforms, such as Nintendo Switch, MS Windows, PS4, Xbox One, Mac, and Linux.
The premise of the game is simple: help a girl climb a mountain. The problem is that the mountain is dangerous. The mountain will consistently drop things that can take you to offer the game.
The game is not just about gaming, but it helps players understand the severity of depression. Celeste aims to help people become aware of the challenges of having issues with mental health.  
11. The Witness
The Witness is a puzzle game, which was released in 2016. It was published by Thekla and was inspired by another game, the Myst.
Although it is a puzzle game, it is an open-world genre where you can explore the world. The island that you explore has lots of natural and man-made structures. There are hidden paths along the way, and most of the things that comprise the gameplay are hidden.
This is where the puzzle comes in. You will also see lots of symbols, and it is your job to identify their meanings. The island is also designed in grids, and you will have to discover how the puzzles are solved. The game does not provide hints or clues on how to solve them.
Summary
The expectation is that games will become increasingly more difficult as we move on. With the presence of AI, we may no longer see games that have simple programming. Instead, the games we play have AI that overwrites itself, depending on how we play.

TapNation announces first hyper-casual game jam of the year with Jam Nation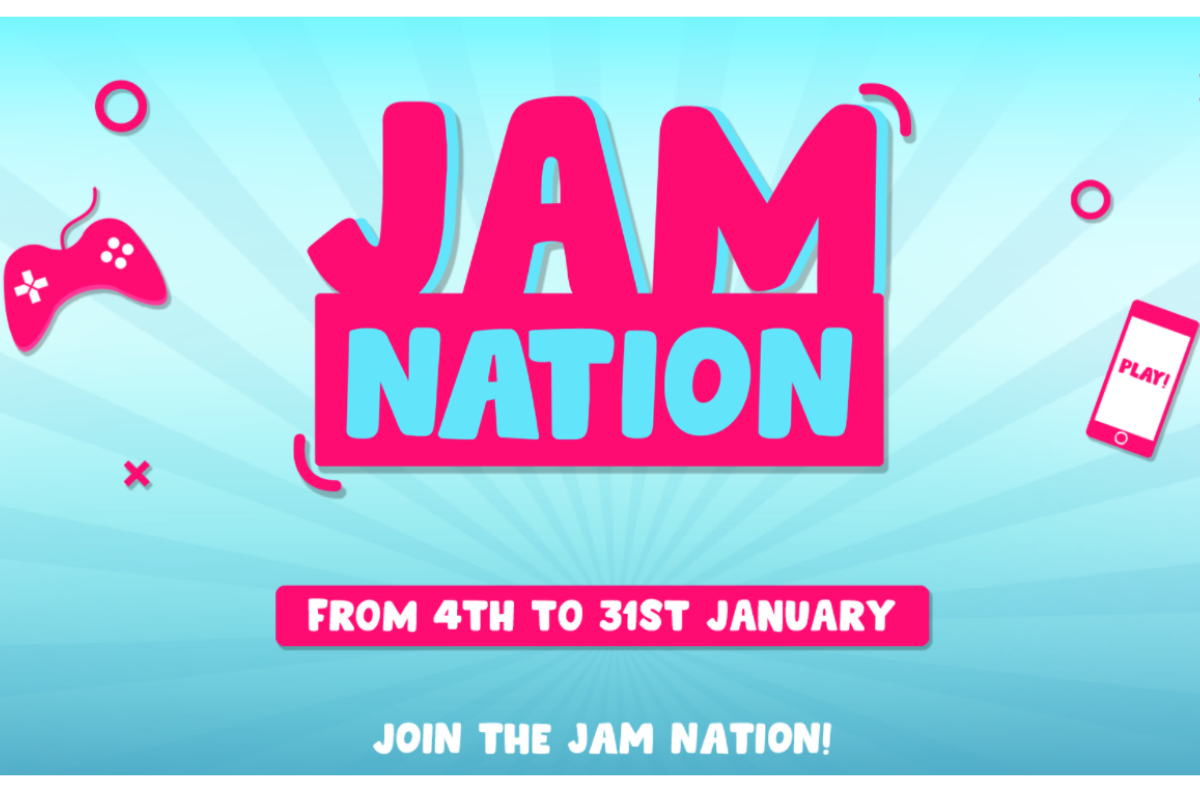 Reading Time:
< 1
minute
Between the 4th and the 31st of January, an unlimited number of participants will be able to enter the first Jam Nation by TapNation.
Each team will have 1 whole month of production to try and come up with the best performing game, in terms of CPI and retention. The top 3 contenders that get the best performances in these metrics can win a part of the 150,000$ prize pool, high-tech gifts, as well as a publishing opportunity with TapNation.
All applications will also be judged by members of the jury composed of experts of the industry, and each one of them will award their favorite game with a Jury Prize. They will be there to guide participants during the competition with us. Experienced game studios such as Pinpin Team, Redline Games, together with publishing managers and game designers from TapNation will help contestants create the best possible game.
Kinsey Dardanus, Head of Publishing at TapNation, said: "We are very happy to host the first hyper-casual game jam of the year, which is also the first one for TapNation. This will be a very exciting experience for us and for all the developers that we are going to work with. We hope that everyone is going to have a good time by creating amazing games together. We also plan on organizing Masterclasses, live discussions and Q&A sessions during the whole Jam Nation so make sure you tune in to these events!"
Developers interested in taking part can send their game up until the 31st of January.
Don't hesitate any longer and fill in the form on the link below to enter the competition and get a chance at publishing a HIT game!
Event page: https://www.tap-nation.io/jam-nation/
WePlay Esports presents: Esports Transfers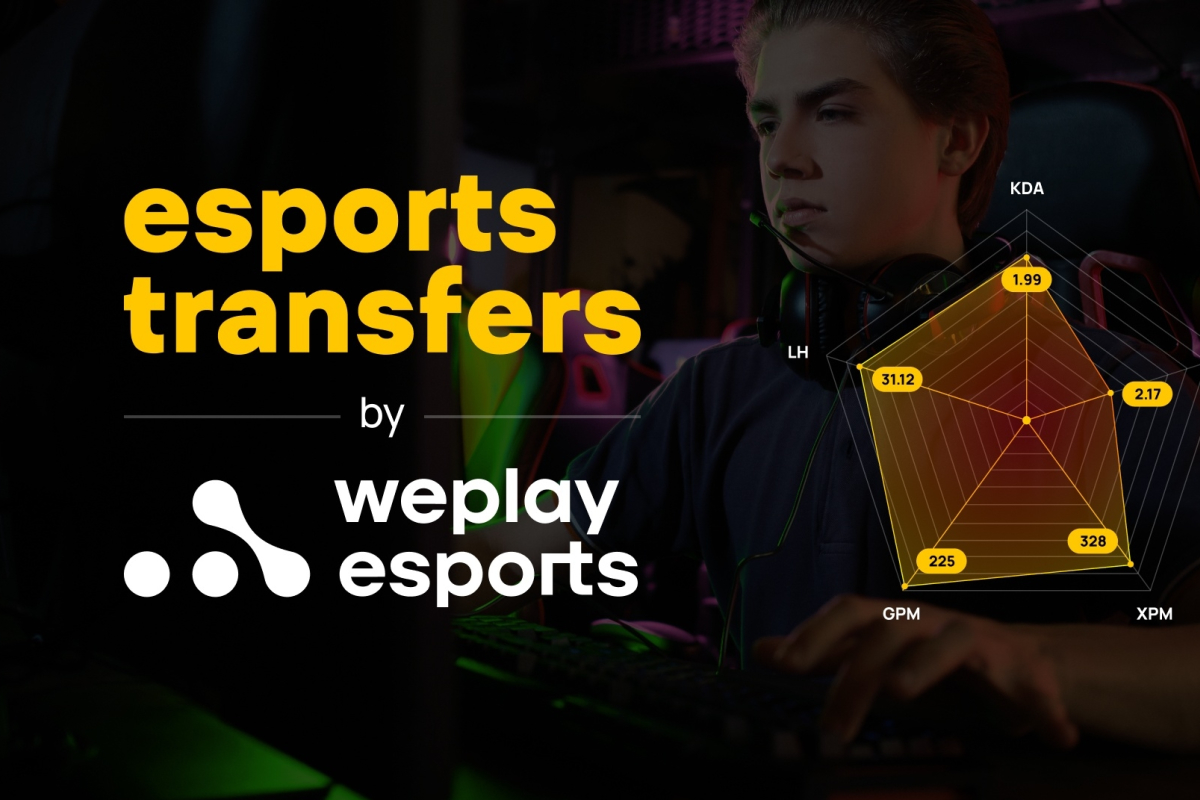 Reading Time:
< 1
minute
Esports Transfers – an objective analysis of the transfer value of esports players
Esports Transfers is a new independent platform from WePlay Esports, which will help the fans, coaches and potential investors to learn the true cost of transfers of particular esports players.

To assess the cost of the transfer, a deep analysis of both statistical and game data is carried out, achieving an accurate result for the current market conditions.

How it works

The transfer value of each player is calculated based on five points:
Leadership

Marketability

Stability

Skill

Demand
Each item consists of a large number of variables, which are assessed independently of each other and constitute the final result.
"Esports Transfers is a new addition to the portfolio of WePlay Esports global media holding company, which will help both fans and potential investors evaluate professional players based on their statistics. The kind of statistic formulae used by our service is commonplace in traditional sports. Today the platform only provides information about CS:GO players, but more competitive games will be added soon."
– says Maksym Bilonogov, Chief Visionary Officer at WePlay Esports.The WePlay Esports team has prepared an analytical video about Peter "dupreeh" Rasmussen from Astralis team! It describes in detail how much the player of the titled Danish team costs.
The Hurricane Global Group Breaks Into the Market Hurricane Global Acquires Duxcasino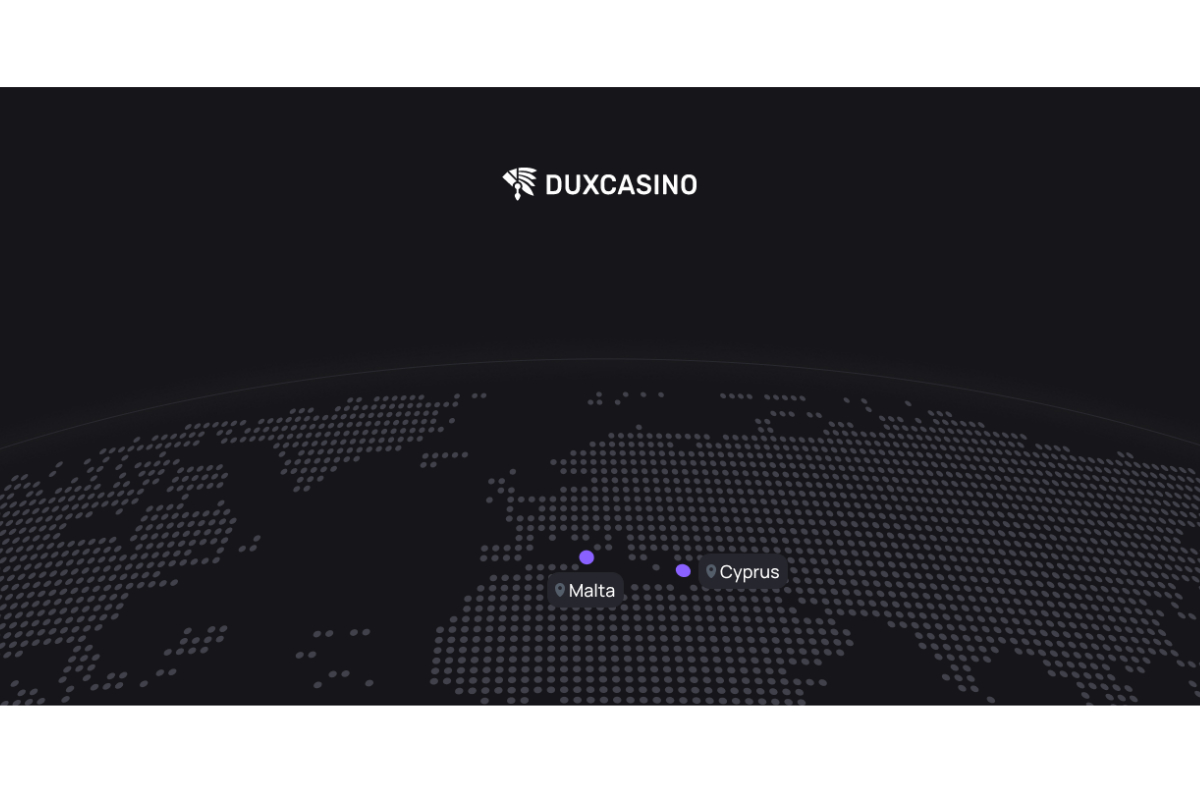 Reading Time:
2
minutes
Hurricane Global, an umbrella brand conceptualised to revolutionize the iGaming business has acquired DuxCasino. The deal between these two gaming giants is targeted at providing players with a unique gaming experience while also increasing the companies' revenue. Hurricane Global is focused on giving the gaming industry a facelift by combining top market connections with an in-depth understanding of casino operations. The company is rapidly gaining momentum in the global gambling market and its merger with DuxCasino has only further proven this. DuxCasino offers a wide variety of games and competitions, a developed VIP program, high-quality user support, several easy-to-use payment services, and endless more features that make it a fascinating brand with great traffic monetization potential.
The deal between DuxCasino and Hurricane Global provides DuxCasino with numerous benefits that will contribute to its further development. With the help of leading CRM specialists, the casino can further improve its business processes management. DuxCasino also has the opportunity to use Hurricane Global's marketing expertise to drive more traffic to its site. Thus, the acquisition helps DuxCasino to significantly maximize incoming gambling traffic and strengthen its internal product operation.
The Hurricane Global Group is a mobile-first holding of international companies. It has offices in Cyprus and Malta. United into a multifaceted structure in 2020, Hurricane Group has several core assets: The Hurricane Global Operation, Hurricane Global Ventures, and the Group's strategic partner – the Chilli Partners affiliate network.
Hurricane Global Operation is the first arm of the Hurricane Global Group. It has a structure that unites experts in product development and CRM-operations. This structure allows its partners' to maximise their earning potential through increased retention. The team consists of people who have professional experience in operation management of the most salient online casino brands in the world.
The second arm, the Chilli Partners affiliate network, brings together experts in performance marketing who have developed robust connections with the key players in the international affiliate marketing sphere.  It is a well known fact in this business that traffic is king, so Chilli Partners work hard to provide the best experience to its partners: connections, expertise, and possibility to acquire traffic more effectively by means of its analytical LTV predictive platform.
The third significant arm of the holding is Hurricane Global Ventures. The Ventures evaluates and invests in iGaming startups with a sum ranging from 1 to 5 million euros. The collaborations will ensure mutual long term profitability. Consulting and assisting projects in legal, accounting, and HR issues, Hurricane Global Ventures' policy is not to interfere with operational management. All strategic and tactical decisions are made by the creators of the project only.