"I, the Inquisitor" new fantasy title from The Dust polish game developer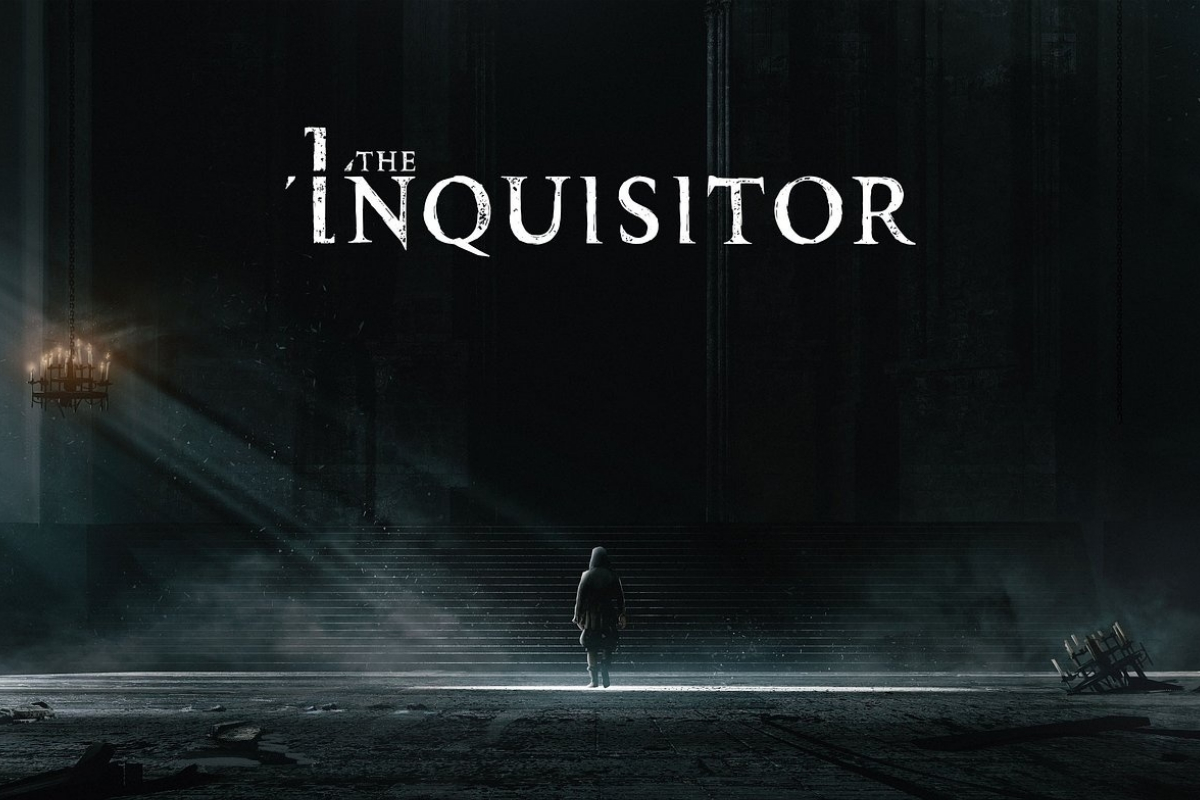 Reading Time:
3
minutes
It's been a year of silence since the September 2019 press conference, now the gaming studio based in Wrocław, Poland, is releasing a bit more information on its flagship game "I, the Inquisitor." Among other things, the Dust is sharing details on the game's main protagonist.
"I, the Inquisitor" has been talked about within the gaming industry for over two years, since The Dust bought the rights to the popular Inquisitor Cycle book series by the famous Polish fantasy author Jacek Piekara. Up until now, little has been known about the project aside from the bits and pieces presented at a 2019 press conference.
At that time the gaming Studio announced that the game would be story-driven with an emphasis on an outstanding emotions-based dialogue system. Another important aspect of the production will be an elaborate closed world. Up to now, the studio has kept most of the details under lock and key because the game was still in early production and there are plans for a long-term marketing blitz. The main character, the city, and supporting characters were all kept secret.
The main character of the game will be Mordimer Madderdin.
The Studio has confirmed that the main character will be Mordimer Madderdin, who will be well-known to readers of the series as the Inquisitor of His Excellency Bishop Hez-Hezron. Mordimer works for the holy official who is responsible for the new world order after Jesus Christ came down from the Cross and punished the unfaithful. However, Mordimer's appearance remains a secret.
"One of our key tasks is to ensure that the character of Mordimer is received well by both readers of the Inquisitor Cycle series and those who don't know him at all. We need to properly balance the external and internal characteristics of the presentation so that he is recognizable for readers of Piekara's series and enticing for newcomers. We want to thoroughly examine this element to meet players' expectations." – President of The Dust, Jakub Wolff
Story.
The Studio also confirmed that it is still working on supporting the dialogues through a unique emotions system. The Dust still hasn't published detailed information about the plot, only saying that the main storyline was completed a few months ago. At this stage, the story design is mainly working on developing dialogue.
The Dust is satisfied with the current state of the game's graphics.
The game's designers have also published the first screenshots from the game's current build. In these four screenshots, the Wrocław Studio shows off the diversity of the game's world they are creating. It is gloomy, but sometimes strangely familiar. In these few images we can see the high level of detail and the way they are playing with light. The Dust points out that these graphics are not yet finished, and they'll continue to work on them.
"From the very beginning, the graphics were an extremely important element of the game's development. We looked for inspiration in the Flemish masters of the Renaissance. As a result of many trials and experiments we found that we have amazing graphic possibilities and started to get closer to realism. I think that we are at a stage where we can share the first images with the public." – Art Director for "I, the Inquisitor," Kacper Szwajka
A small team with big ambitions
The project is being coordinated by game producer Jakub Karólewski, who was formerly with Wrocław's Techland.
We currently have around 25 people involved in the game's development, as needed we can add more specialists to the team. This will allow us to efficiently coordinate tasks and focus on the most important elements of particular benchmarks. In this work system, we can make decisions relatively quickly and move towards their implementation without delay, which can be an issue with larger teams.
Jakub Karólewski, Producer
Recently, the studio has undergone fundamental personnel changes in two positions as Kacper Szwajka took over as Art Director and Damian Pawlak – formerly of CD Projekt RED (Cyberpunk 2077) and Techland – became the Lead Game Designer.
What's next?
The Studio did not provide information about when it wants to start a wider communication campaign with players, what their collaboration with Juice looks like, when we'll meet Mordimer, or when they'll finally show us some gameplay.
"We are working hard and we're very happy with how things are turning out after a year of development. That's all I can say at the moment. All the rest will come out with time. We certainly won't just be keeping it to ourselves on our own computers." – said CEO of The Dust, Jakub Wolff.
Pariplay Builds Momentum in Switzerland with Swiss Casinos Partnership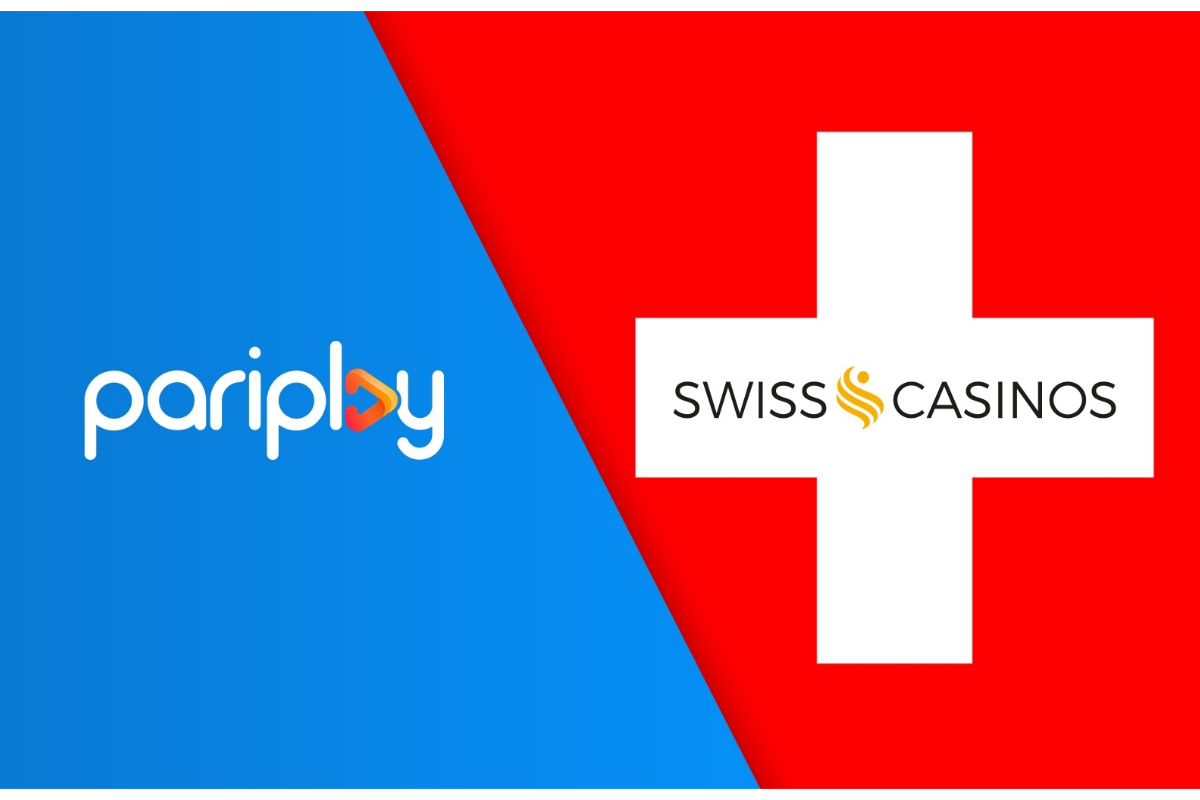 Reading Time:
2
minutes
Deal with top operator part of planned expansion of state-of-the-art casino content into Swiss market
Pariplay Ltd., the No. 1 aggregator and content provider behind innovative products including the Fusion™ aggregation platform and the Ignite Studio development programme, continues to gain momentum in Switzerland's growing regulated market, where it has just announced its latest partnership with the market leading Swiss Casinos, which will see Pariplay's industry-leading casino content made available to players of the online swisscasinos.ch.
Swiss Casinos is a major player in Switzerland's land-based casino space, operating four casinos in Pfäffikon SZ, Schaffhausen, St. Gallen and Zurich, which collectively generated a gross gaming revenue of CHF 153 million in 2019. Swisscasinos.ch, provides gambling enthusiasts with an exciting range of casino table games, video poker and slots with the biggest jackpots, all tailored to Swiss players.
Swiss Casinos marks the third Swiss operator Pariplay has partnered with since obtaining its ISO certification earlier this year. Pariplay's top tier Swiss-certified casino content will complement swisscasinos.ch current offering, including popular titles like Dragons of the North, Mystery Fox and Wolf Riches, all of which have already proven to be player favourites throughout regulated Europe.
Patrick Mastai, Director of Online Casino at swisscasinos.ch said: "Watching the enthusiasm generated by Pariplay's renowned casino content across a range of markets, we're thrilled to have the opportunity to collaborate with them moving forward. Our main objective is to provide our Swiss players with pure entertainment at the highest level, and we believe Pariplay's portfolio of games can help us achieve just that."
Christine Lewis, CCO at Pariplay, said: "Partnering with a brand as prominent as Swiss Casinos is very exciting and a huge opportunity for our game studio to become a mainstay of the Swiss market, where we have been focusing on developing a strong presence since our certification earlier this year. We're confident that our innovative content will entertain Swiss slot enthusiasts and look forward to playing an increasing significant role in the market's sustained growth."
Habanero one of first to go live in newly regulated Germany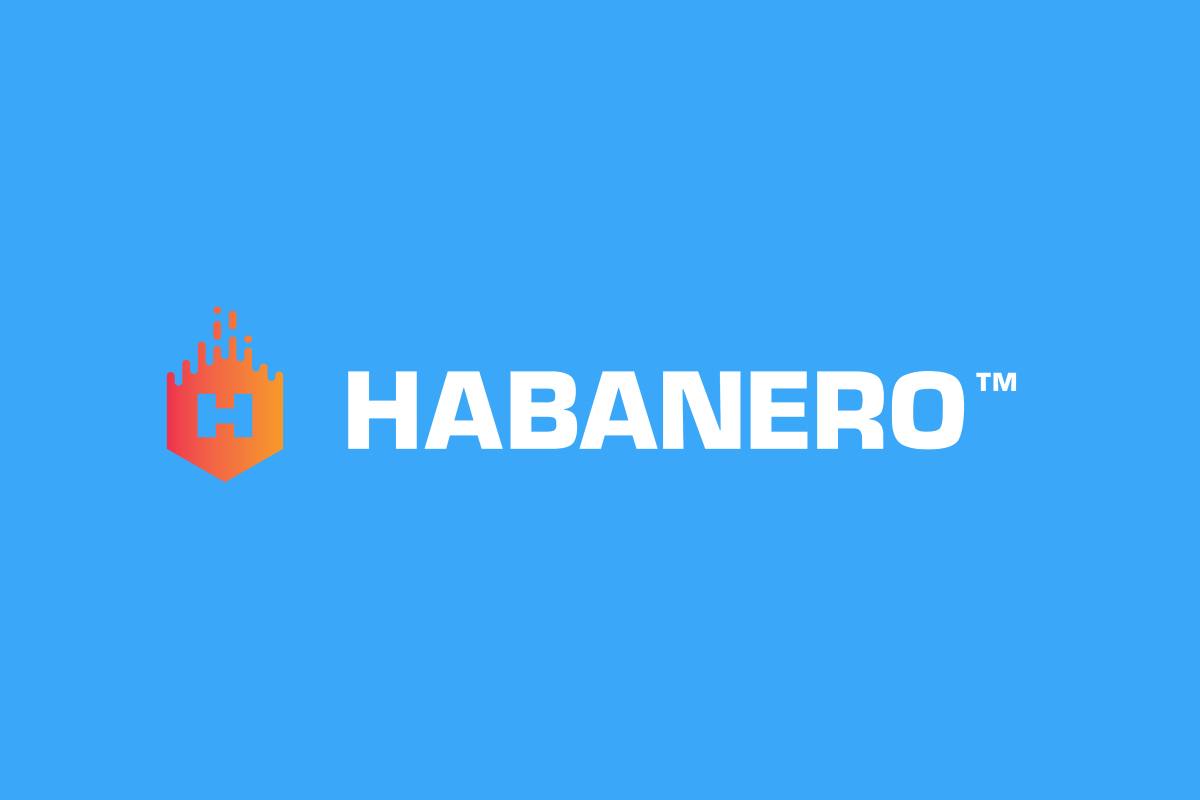 Reading Time:
< 1
minute
Supplier launches with Löwen Play following social casino success
  Premium slots and table games provider Habanero has staked its claim in Germany as one of the first suppliers to go live under the jurisdiction's newly regulated framework.
The provider's immersive social casino offering has already proved popular in the country, having recently debuted earlier this year in partnership with Löwen Play GmbH.
Germany-based players can now also enjoy Habanero's acclaimed real-money games catalogue, shortlisted for both SBC and EGR awards, which launched in the territory on October 15th, the day that its online gaming market formally opened.
The content developer's German debut follows an impressive series of agreements it has signed with globally renowned operators such as Marathonbet and Bet365, as well as Southern European leaders including SuperSport and Lottomatica.
Arcangelo Lonoce, European Head of Business Development at Habanero, said: "Germany is set to become one of Europe's most important markets in the coming years, so it's fantastic that our hit games went live on the day its regulatory framework came into effect. 
"Our partnership with Löwen Play has been of strong mutual benefit, and we anticipate that the company will continue to go from strength to strength in Germany and beyond." 
Tal Zamstein, Managing Director at Löwen Play's Digital Unit, said: "Habanero's world class portfolio has already been hugely successful with our social casino outlet, so we are thrilled to introduce players to its celebrated real-money catalogue.  
"Recent months have seen the studio further strengthen its position among Europe's fastest-growing suppliers, and we have no doubt that it will continue to attract new audiences going forward." 
Zeal Network Raises Fiscal Year Guidance After Strong Q3 Performance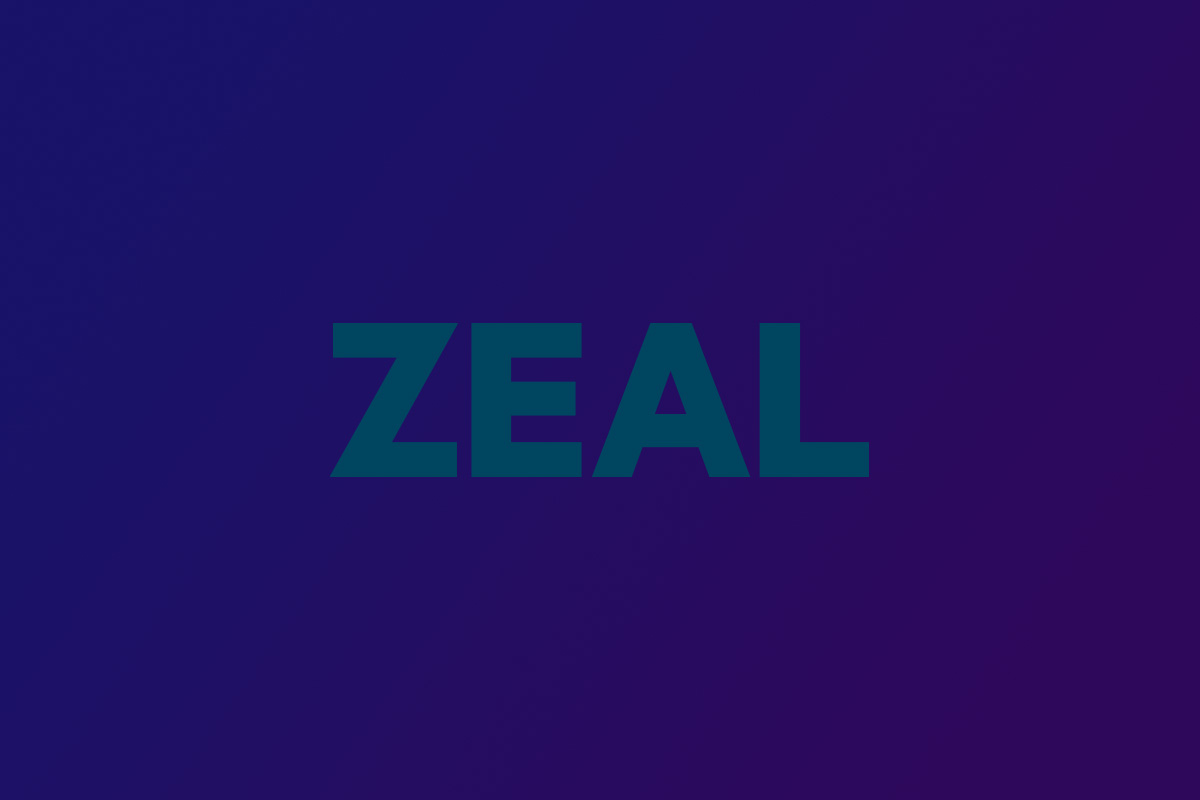 Reading Time:
< 1
minute
German lottery provider ZEAL Network has raised its fiscal year guidance after posting better than expected preliminary results for Q3 2020.
Supported, among other things, by the good jackpot development of the German lottery Lotto 6aus49 in Q3 2020, the continued high marketing investments led to a growth in billings, revenue and new registered customers that exceeded expectations.
Due to the increased marketing investments of €25.3m (2019: €17.9m) to acquire new customers, ZEAL was able to gain 787,000 new registered customers in the German segment in the first nine months of 2020 alone, with a preliminary CPL of €27.58.
According to preliminary calculations, billings increased by around 42% to €471.8m in the first nine months of 2020 (2019: €332.6m). The German segment contributed a preliminary €470.9m to this.
In a year-on-year comparison, it should be noted that ZEAL 2019 offered additional products in the secondary lottery business which were discontinued in October 2019 due to the business model change. Moreover, Lotto24's online lottery brokerage business has only been part of ZEAL Group since 14 May 2019. The Lotto24 billings up to that date were, therefore, not included in the previous year's figures.
Due to the expected revenue dis-synergies in connection with the business model change, revenue decreased by a preliminary 31% to €63.9m (2019: €93.2m). Similar to billings, revenue in the first nine months of 2019 still included the secondary lottery business, but not Lotto24's online lottery brokerage business up to 14 May 2019. Revenue in the German segment amounted to a preliminary €57.8m in the first nine months of 2020.