Yggdrasil adds ReelPlay to rapidly growing YG Masters programme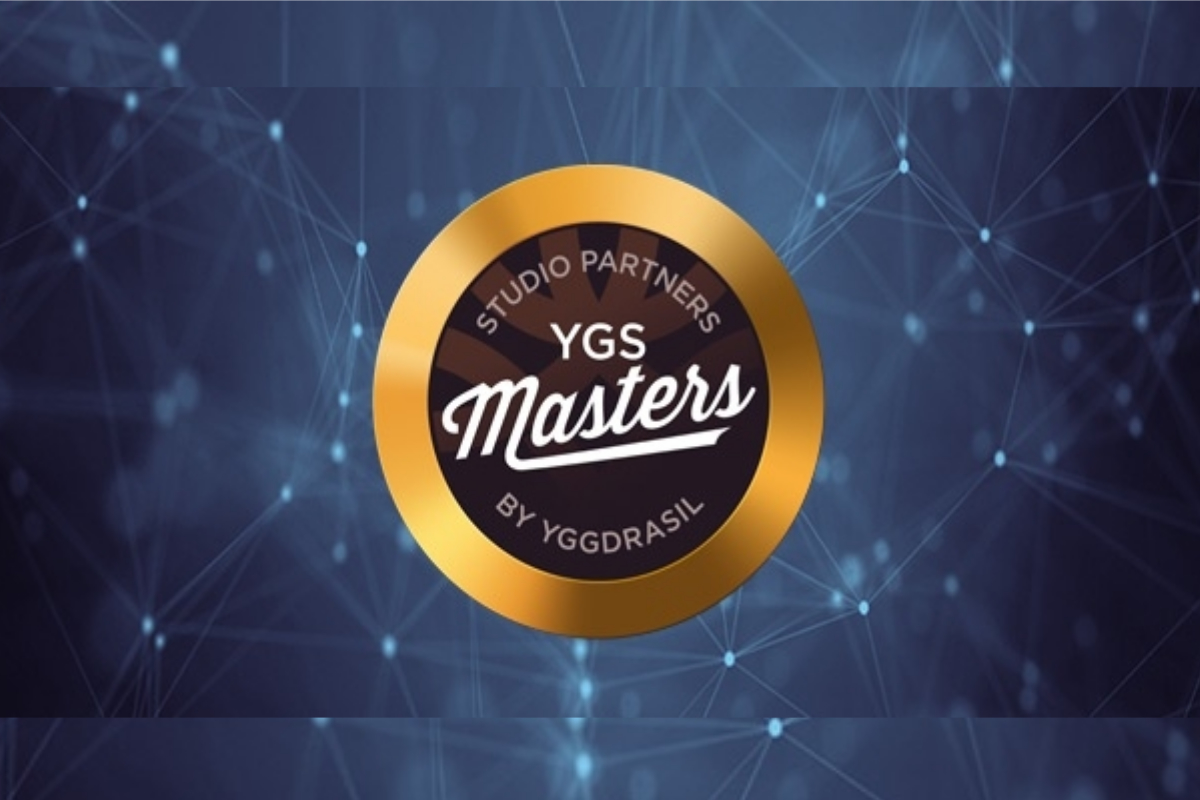 Reading Time:
2
minutes
Infinity Reels™ slot supplier gains access to GATI technology to further extend market reach
Popular slots developer ReelPlay has joined Yggdrasil's YG Masters programme, giving it access to the revolutionary GATI technology to accelerate value creation and global distribution.
Sydney-based ReelPlay is the latest addition to the expanding YG Masters programme which supports partner studios realise their global business strategies and expand in new markets, using Yggdrasil's proven technology, including GATI.
GATI is a preconfigured, regulation-ready development toolkit, enabling studios and game developers to use a standardised technology solution to develop and distribute games anywhere in the world. This means YG Masters partners can source, build, and distribute content and crucially accelerate global reach, finding new ways to increase revenues, all using one standardised interface.
All Yggdrasil partners integrated to GATI get access to widespread distribution via the Yggdrasil operator network and the YG Franchise network. This is a unique model enabling them to rapidly scale distribution and boost revenue opportunities, at the same time as developing completely new ways of working and collaborating.
ReelPlay boast an extensive portfolio of high-quality slots content which will be offered to a new audience through the YG Masters programme. Included in the portfolio will be the Infinity Reels™ series of games, ReelPlay's unique concept in online slots where each spin provides the chance to add an additional reel and respin with a progressive multiplier. Launch titles will include Atlantis Megaways™ & Giza Infinity Reels™.
Stuart McCarthy, Head of Partner Programs at Yggdrasil, said: "I'm thrilled to announce that ReelPlay have signed up to extend their reach in the market by offering their fantastic games through the YG Masters programme, using our groundbreaking GATI technology.
"At Yggdrasil we hold ReelPlay in high regard for their innovation, quality and ability to deliver brilliant and engaging games. We look forward to growing this partnership over the years to come."
David Johnson, CCO at ReelPlay, said: "We're delighted to partner with Yggdrasil. We have experienced a swift integration process via Yggdrasil's GATI technology and anticipate a host of new Operator partnerships able to enjoy ReelPlay games combined with Yggdrasil's well-known CRM tools.

Spiffbet Acquires Sir Jackpot and Live Lounge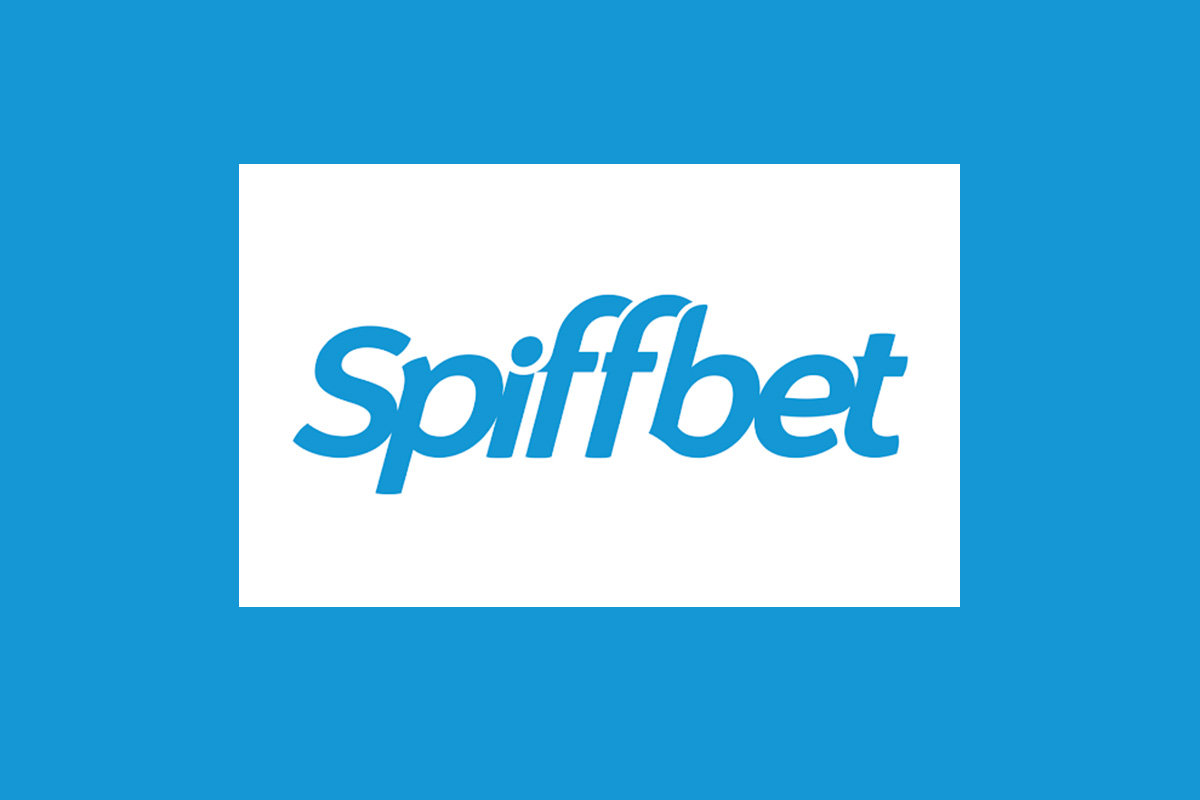 Reading Time:
< 1
minute
Spiffbet has signed an agreement with Livelounge Ltd, a company registered in the British Virgin Islands, to acquire the online casinos Sir Jackpot and Live Lounge for a maximum of SEK 2.5 million.
The transaction means that Spiffbet acquires the rights to the domains sirjackpot. com and livelounge. com with associated customer databases and other intellectual property rights. The acquisition includes two employees who will be integrated into Spiffbet.
The acquisition will be completed with two payment tranches. One tranche consists of a promissory note of SEK 2 million to be redeemed after approximately two months either in cash or by set-off against newly issued Spiffbet shares, and the second tranche through a cash payment of SEK 0.5 million which will be paid out provided that certain conditions are met by 30 June 2021.
"We continue to deliver on our growth and acquisition strategy. Sir Jackpot and Live Lounge contribute to our existing business with both sales and earnings, which allows us to allocate fixed costs on a larger revenue base and increase our bargaining power vis-à-vis suppliers and partners. In addition, we are adding two qualified employees, which is important in the growth phase we are in now," Henrik Svensson, CEO of Spiffbet, said.
"This is a good add-on acquisition that gives us two more established brands to work with. Thanks to the fact that the business is on the same platform as us and with the same support system in general, there will be minimal measures to integrate the business. We also welcome the two employees as employees of Spiffbet. It suits us perfectly to strengthen the organization now that we are accelerating the business of acquisitions made in 2020," Maria Boelius, Head of Casino Operations at Spiffbet, said.
KITKAT BECOMES MAIN PARTNER OF THE LEC 2021 AND LAUNCHES "MISSION CONTROL" WITH SPORTFIVE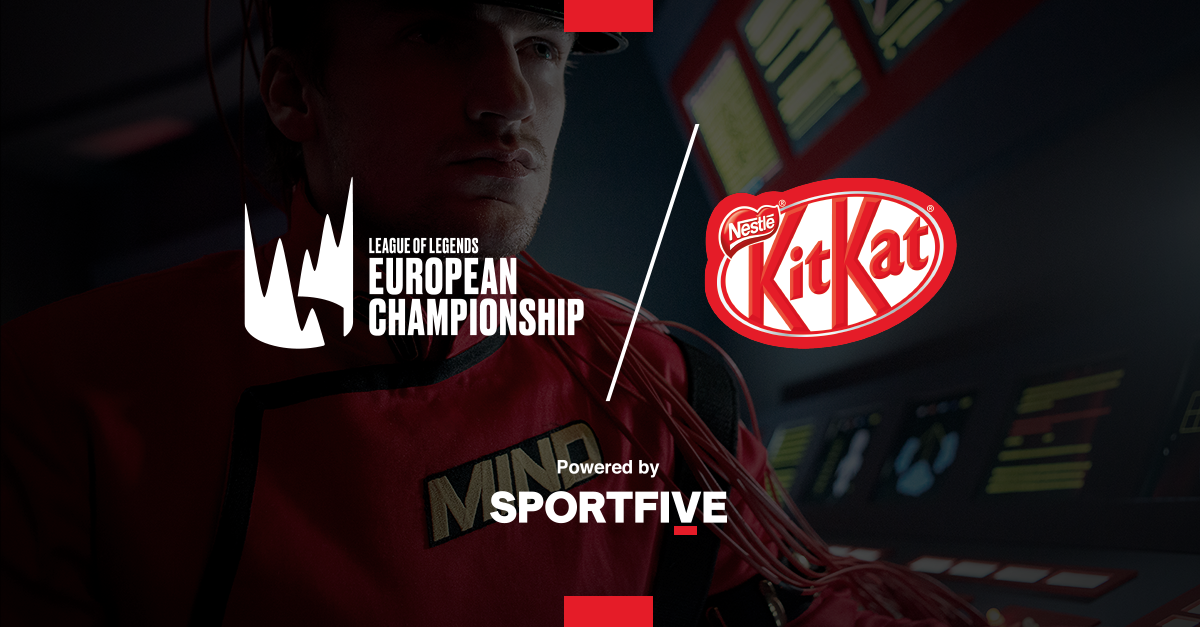 Reading Time:
3
minutes
KitKat extends its partnership with the Esports League of Legends European Championship (LEC) as Main Partner for 2021. Global sports business agency SPORTFIVE secured the deal and produced a hero commercial for the kick-off.
After enabling KitKat's first and successful experience within the esports ecosystem last year, sports business agency SPORTFIVE again is the chocolate brand's esports lead agency of choice and delivers an integrated and comprehensive solution for KitKat: From facilitating and concluding the rights deal over consulting to the execution of final activation, ranging from campaigning and producing the new commercial to social media content and sweepstakes.
As one of the most iconic chocolate brands in the world, KitKat offers the perfect opportunity to lean back and enjoy breaks from the League of Legends European Championship actions. All gaming and esports activations reflect KitKat's DNA: humorous, empathic and unpretentious. Under the claim "Even the Biggest Champ Needs A Break" the brand is picking up typical gamer situations, linking it to what the brand stands for: relaxing breaks that bring a smile, especially in situations where gamers feel tilted.
As part of the extended partnership in 2021, SPORTFIVE created a sub campaign around the claim "Even the Biggest Champ Needs A Break" and produced a 30 seconds hero commercial with the title "MISSION CONTROL", extending the story around gaming breaks being a crucial part of a gamers lifestyle.
"Putting a gamer in front of the monitor and placing the brand logo next to it? Anyone can do that. This is why we are following another approach and are kicking off the LEC partnership with a specially produced image spot that brings fun, entertainment and shows the gamer from a 'different side'. We are presenting the gamer multifaced. As a gamer sometimes you struggle with yourself: Should I continue playing after a loose streak? Should I think of the team first or my own performance? We create situations that every gamer can relate to and literally jump into the head – the MISSION CONTROL" | Georg Fischer, Marketing Manager for KitKat in Europe, Middle East and North Africa
KitKat is leaving space for every distinctive character trait of a gamer, giving each characteristic a brief but memorable stage to shine: SKILL is responsible for motor skills, REASON for analyzing situations neutrally. MIND is the brain and INTELLIGENCE keeps a cool head and always makes the right decisions. And then we have EGO – a character that does not contribute much to the team effort but is indispensable for gamers. When a team is not working together as planned, the only thing that helps is bringing relaxation into the chaos through a break, enjoying KitKat chocolate and getting a new perspective. After this break every gamer will find the balance that can lead to victory. More episodes and side stories will be gradually launched on various social media platforms.
"The extension and the associated upgrade of KitKat in the LEC as Main Partner fully pays off the success of the partnership as well as the activations to date. Together with KitKat, we want to communicate the positive side of breaks with a wink and focus on the fun in and out of the community. We are starting the new year with MISSION CONTROL and still have a lot of plans for KitKat in 2021" | Eike Gyllensvärd, Executive Vice President Global Esports Partnerships at SPORTFIVE
"We're so happy to be signing on again with KitKat as one of our main partners for 2021. We had such a fruitful time together in 2020, with KitKat helping us to deliver some top level content for our fans," says Alban Dechelotte, Head of Sponsorships & New Business EU Esports at Riot Games. "KitKat started with a pilot initially, with a relatively low level of activity; so it's incredible that they have recognized the value of our partnership to the extent that they are now one of the major league esports partners across the LEC and local leagues and teams across Europe."
Nazara Technologies Files for IPO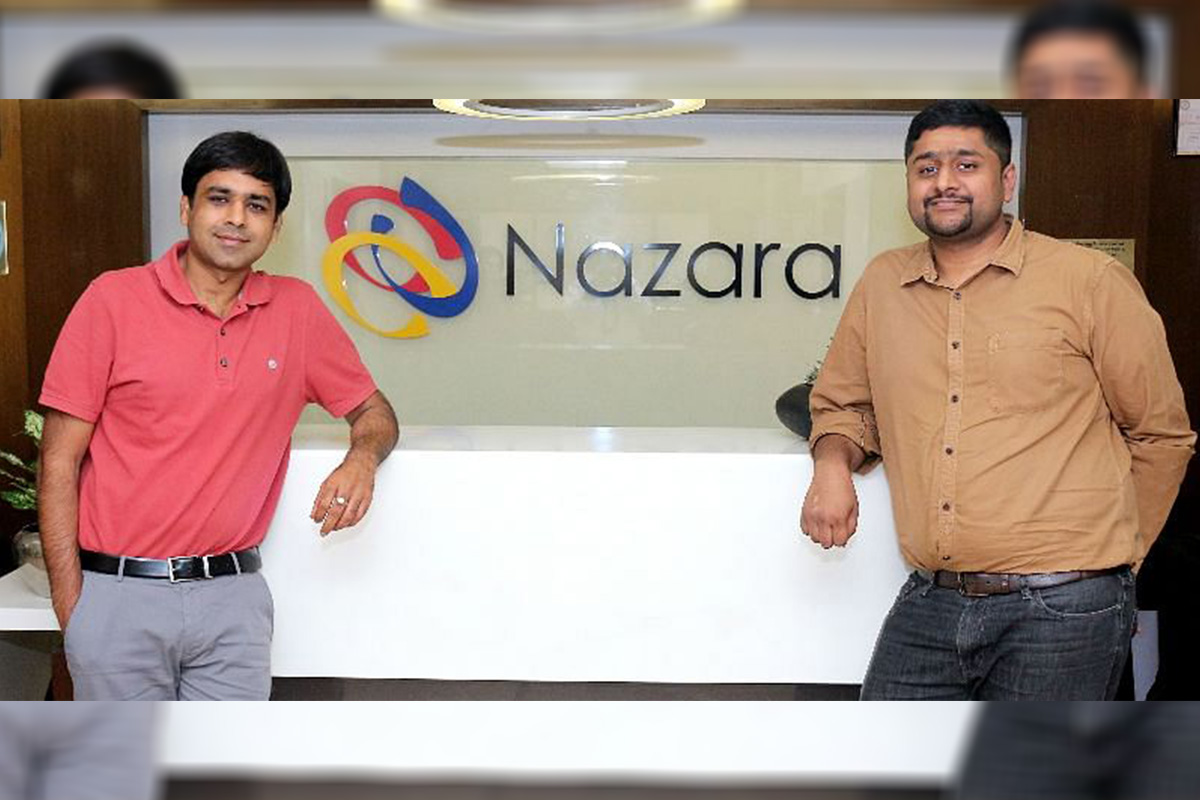 Reading Time:
< 1
minute
Nazara Technologies Ltd, the Indian gaming company backed by billionaire Rakesh Jhunjhunwala, has filed for an IPO.
The company filed IPO documents with India's market regulator on Friday. Its impending debut on the local exchanges could encourage other Indian startups to tap public markets, after years of explosive growth in mobile and internet usage created giant private firms from Paytm to Walmart Inc.'s Flipkart.
Founded by gamer Nitish Mittersain in 2000, when he was a college undergrad, Nazara is among the firms that have benefited from a global boom in smartphone gaming that began even before the pandemic drove millions online. Mittersain started the company with 30 million rupees borrowed from friends and family, only to get derailed during the dotcom bust. The firm spent its first decade clearing debt, but steadily built market share by acquiring fellow gaming startups.
It is now seeking to be among the first major Indian startups to go public at a time of burgeoning investor interest in the country's technology sphere. Facebook Inc. and Alphabet Inc.'s Google are pouring billions into partnerships with local operator Jio Platforms Inc., while Amazon.com Inc. founder Jeff Bezos has said that "the 21st century is going to be the Indian century."