The Growing Popularity of Online Casino Apps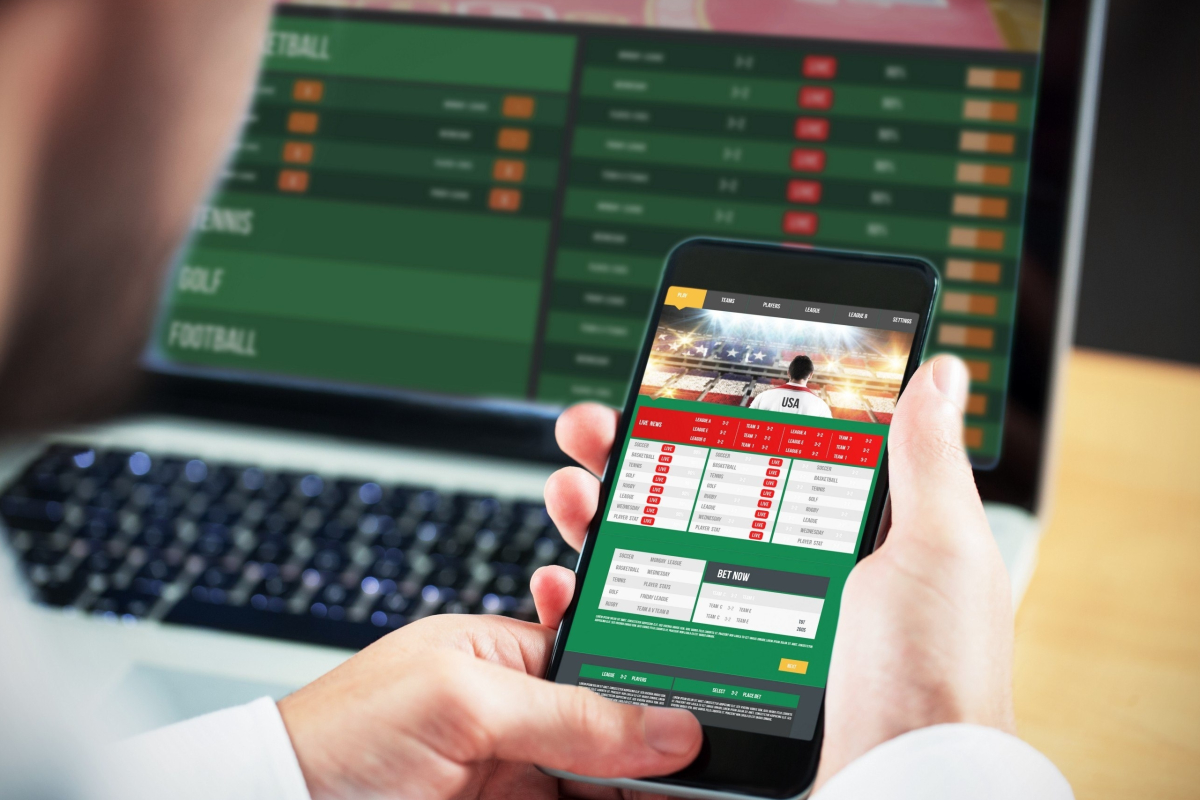 Reading Time:
3
minutes
As digital transformation impacts just about every aspect of our world today, this will, of course, include online casinos. Today, the concept of online casinos focuses around mobiles and tablets, and the ability to hit that jackpot with just the touch of a button, no matter where you are. With gambling still being one of the most popular pastimes, it's no wonder that it has been incredibly successful in adapting to advances in technology.
Since the explosion of smartphones into our lives was swiftly followed by the need to have everything on one hand-held device, casino operators have invested a great deal of time and money in ensuring that they are a part of this phenomenon. On top of this, with countries relaxing some of their gambling restrictions, the popularity of online casino apps has increased significantly.
With thousands of casino apps readily available to download onto your smartphone, you now have the choice of playing instantly at free online casinos, real money casinos and even casinos with no registration. The best part? You can be anywhere – at a park, waiting for a bus, even just sitting on your couch. Whatever your choice of location, you can still have the excitement of gambling on your favourite casino sites. All you need is a smartphone, internet connection, and you're all set to play!
Providers of Online Casino Apps
There are two main providers of mobile phone apps: Google and Apple. In the beginning, both providers were not very keen on gambling apps, but this soon changed when they realised that they were powerless to stop users accessing gambling sites straight from their mobile phone's browser.
However, whilst gambling apps can be downloaded from app stores, both Google and Apple have a set of rules for casino apps. These requirements must be followed by the app developers in order for the app to be listed in the app store. Nevertheless, since these requirements are behind the scenes, they won't stop you enjoying any type of casino game you want to play. You literally have the choice of thousands of exciting apps: full casino apps, poker apps, betting apps and many more – all ready and waiting to be downloaded!
The Popularity of Gambling Apps
Apart from allowing users to play their favourite casino games from any location they wish, there are several other factors that contribute to the success of online casino apps. The first is safety. All casino apps must belong to a licensed and regulated casino operator, all under the watchful eye of the top gambling authorities. On top of this, there is an additional layer of safety imposed by Google and Apple before a casino app can be listed within the app stores. All of this ensures that the casino app is safe and legitimate.
Another factor is the large variety of different games you have at your disposal as a customer. Whether you want to simply browse through all the games offered on the casino floor in Vegas, or perhaps you are a poker enthusiast looking to improve your skills, or maybe you prefer to bet on your favourite sports team, you can do all of this and more in an instant!
Of course, probably the most tempting aspect of online gambling is the range of bonuses and promotions available through casino apps. Many offer welcome bonuses to new users who install their apps, recurring bonuses for regular players and returning bonuses to long-lost players who may be considered returning to their favourite pastime. Whoever you are, there is almost always a bonus or promotion to add to your account and help with your bankroll.
Conclusion
The popularity of online casino apps is continuing to grow. As technology continues to develop, casino operators are well-placed to make the most of these advances and ensure that they provide the best gambling experience possible for their customers in order to retain their loyalty and remain competitive.

Sportradar Announces New All-in-one Sportsbook Solution ORAKO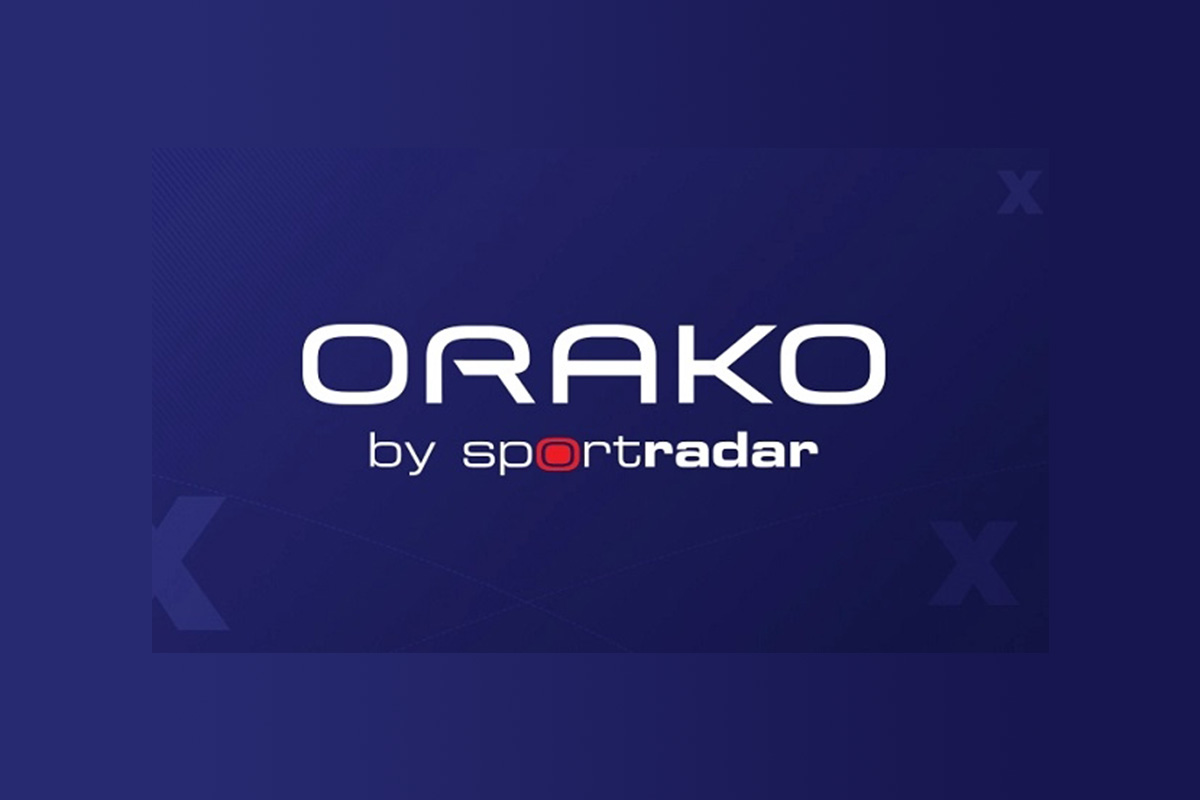 Reading Time:
2
minutes
Sportradar has announced ORAKO, an all-in-one sportsbook solution for betting operators seeking to introduce a sports betting offering or enhance an existing one. ORAKO is packed with the technology, products and tools operators need to quickly launch and establish an omnichannel sports betting service for customers.
"The sports betting industry is hyper competitive, growing at pace and offering more opportunities than ever to operators. With ORAKO, we can manage up to 100 percent of a sportsbook's operation and alleviate their need to invest in additional technology and innovation, freeing the operator up to squarely focus on scaling their business and achieving growth," Jacob Lopez Curciel, Managing Director for Managed Sportsbook Services at Sportradar, said.
Featuring Sportradar's award-winning betting portfolio, the all-in-one sportsbook solution is designed to meet the broad needs of an operator regardless of their stage in the business life cycle. Optimised for intense data loads and boasting advanced platform capabilities, as well as an industry leading sportsbook engine, ORAKO provides operators with the choice of a service fully managed by Sportradar, or an option that empowers operators to manage their own service using the solution's advanced tools and technologies.
With the ORAKO solution, operators choose how they build out their sportsbook and tailor their content in line with the interests and preferences of their customer base. In addition, ORAKO delivers unrivalled reliability and is capable of handling large numbers of bets at any one time. This is particularly important around high-profile sporting events when the number of bets placed escalates and operators need the security of a platform that can scale instantaneously without failing, knowing their business will not be impacted financially.
Furthermore, ORAKO includes the marketing services that operators need to improve business performance. Powered by Sportradar's artificial intelligence and machine learning capabilities, ORAKO deploys deep customer insights to connect operators with a broad customer base, optimise marketing performance and deliver a personalised experience for bettors and fans.
ORAKO is compatible with existing Player Account Management (PAM) systems and is pre-loaded with Sportradar's third-party PAM partners. Compliant in all major jurisdictions including Africa, Europe, Latin America and North America, ORAKO provides global reach and supports operators' safe entry into new and emerging markets following ISO 27001, ISO 20,000 and ISO 9001 standards.
LEAP CERTIFIED IN DENMARK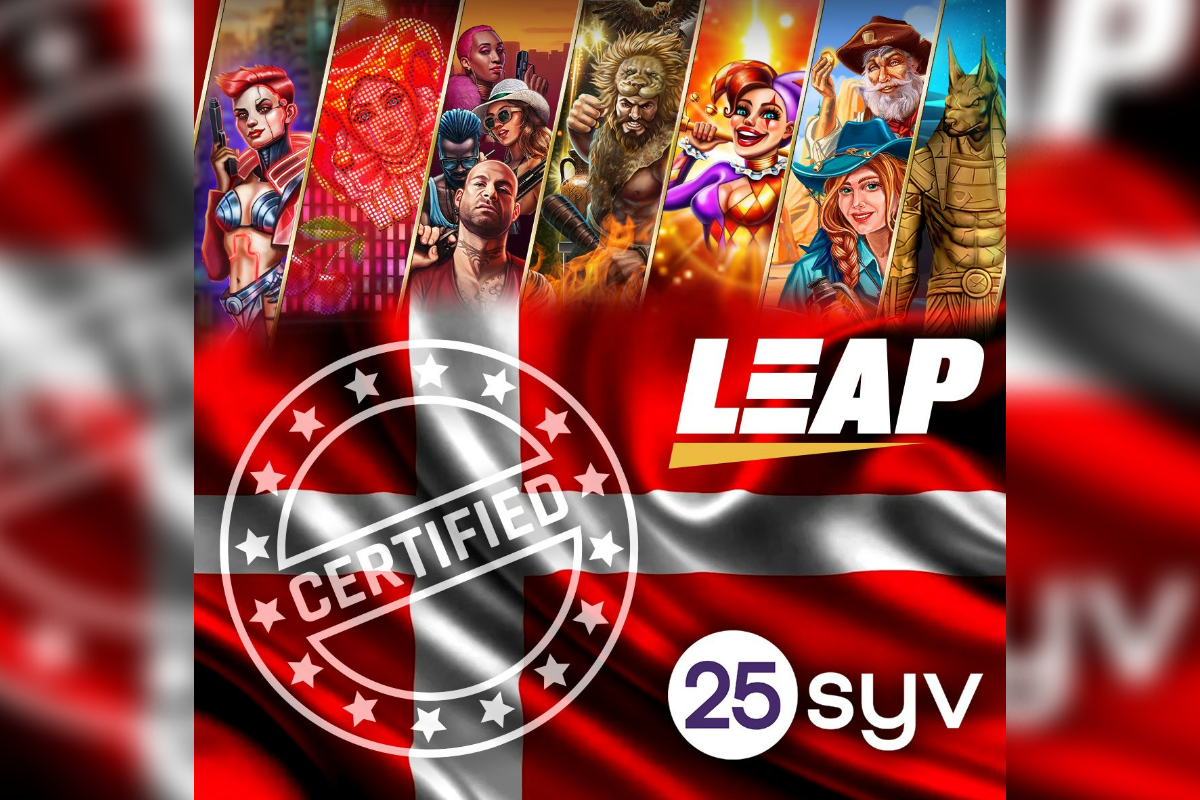 Reading Time:
< 1
minute
We are thrilled to announce that LEAP's online video slot games are now certified and soon live in Denmark! We are therefore equally excited to announce that a selection of LEAP's best slot games, including 'C-Punk 5K', 'GangStar', 'Gold Bonanza', 'Hercules, Do or Die', 'Party Fruits', 'Secrets of the Nile' and 'Wild Jokers' will now be available on Roed25.dk and Casinogo.dk – a leading Danish online provider offering an exciting ecosystem of sports and gaming media.
The company features sports betting-based games, horse racing, and leading casino titles, and provides streaming and publishing services, enabling gaming enthusiasts to enjoy a wide range of games online.
Lasse Larsen, SYV25's Product Owner, commented: "We have found in Leap the perfect partner who will support us with a wide variety of high-end online video slot games and casino titles. Their advanced 3D graphics and unique game features, combined with highly intuitive UI, provide an excellent immersive and engaging gaming experience, that we are proud to offer to our clients exclusively on our online platform."
Isabella Avidar, Commercial Director for LEAP added:
"We welcome our partnership with the leading Danish online gaming provider SYV25, and we are sure that LEAP's superb range of online video slot games with top-notch 3D graphics, will prove to be popular on their platform. All our online video slot games are customised for mobile devices, which makes them easily accessible to entertain their players from anywhere and at any time."
SYBO Strikes Acquisition Deal with Game Developer and Publisher Miniclip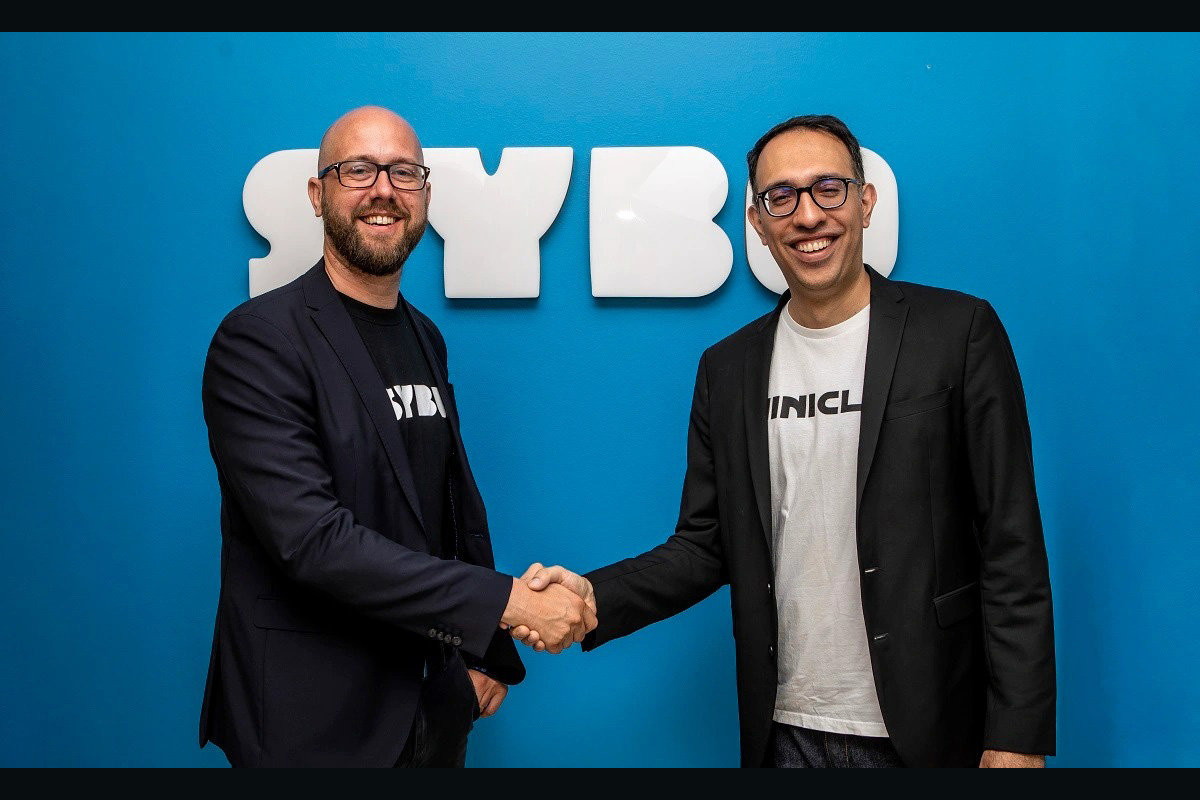 Reading Time:
3
minutes
SYBO, maker of the smash mobile gaming hit Subway Surfers, has announced that it has been acquired by Miniclip, a world leader of market-defining mobile games. The acquisition is set to complete this July following the legacy game's 10th anniversary and a record-breaking banner year across daily installs, daily active users and daily revenues. The combined companies reach over 70m daily active users.
"We are so thankful for the vision, expertise and execution from Mathias and the whole SYBO Team, who have strengthened Subway Surfers both creatively and commercially during this past decade. Subway Surfers has continued to be a successful mobile game for millions of fans worldwide, year after year," Sylvester Rishøj Jensen, Co-founder of SYBO, said.
"When we started this 10 years ago, our dream was to create something special that would be loved for generations to come. The whole company, and our incredible fans, have driven the game to stellar heights. We have really had perfect flow in our partnership and gaming adventure, which has now culminated in what is one of the biggest – if not the biggest – deals in Danish gaming history. It's a legacy we are both very proud of," Bodie Jahn-Mulliner, Co-founder of SYBO, said.
"We are incredibly thankful to our Founders for their vision and trust. 15 years after Sylvester and Bodie started working together, 10 years after Subway Surfers came to market and 5 years after I took the helm as CEO, we now wrap up the first season of SYBO's journey with a great promise of what's to come," Mathias Gredal Nørvig, Chief Executive Officer at SYBO, said.
"Miniclip brings to SYBO added experience, reach and strength as we celebrate our tenth anniversary and look to the next decade and beyond. I am so proud! Proud of our game development teams, all support functions, and management team, for passionately expanding the Subway Surfers game experience, remaining committed to the formula our community loves, and to continue delivering surprise and delight for Subway Surfers fans on multiple platforms and genres. Miniclip offers us an opportunity to further grow and amplify, while still keeping to our core values and Team culture," Mathias Gredal Nørvig added.
"Since its launch in May 2012, the Subway Surfers mobile game has grown to more than 150 million monthly active players, it holds the title as the most downloaded mobile game, it was the world's first game to cross one billion downloads on Google Play, and the most downloaded endless runner game in Apple's App Store's history," Saad Choudri, CEO of Miniclip, said.
"Miniclip has always had a strong focus on building high quality games that unleash the gamer in everyone, which has helped define the business and allowed us to lead in a crowded marketplace, delivering consistent growth through building our M&A with fantastic and innovative new partners. Which is why the SYBO Team felt like such a natural fit, having developed one of the world's most popular games. They have a proven record of delivering and maintaining an incredible gamer experience, as well as continuing to grow virally. We are beyond excited to welcome them into the Miniclip family as we empower them to keep running and running," Saad Choudri added.
Under Gredal Nørvig's leadership, a team of savvy and experienced executives has navigated an industry of opportunities and challenges. The company plans to keep the current Management Team in place with David Byrne, who joined in 2018 as Chief Operating Officer and Head of Games; Naz Amarchi-Cuevas, who joined in 2017 as Chief Commercial Officer and Head of Marketing; Anne Schnack Hansen, who joined in 2018 as Chief People Officer; and Andreas Glenvig, who joined in 2019 as Finance Director.