How the UAE Gaming Market Shaped up in the Last Two Years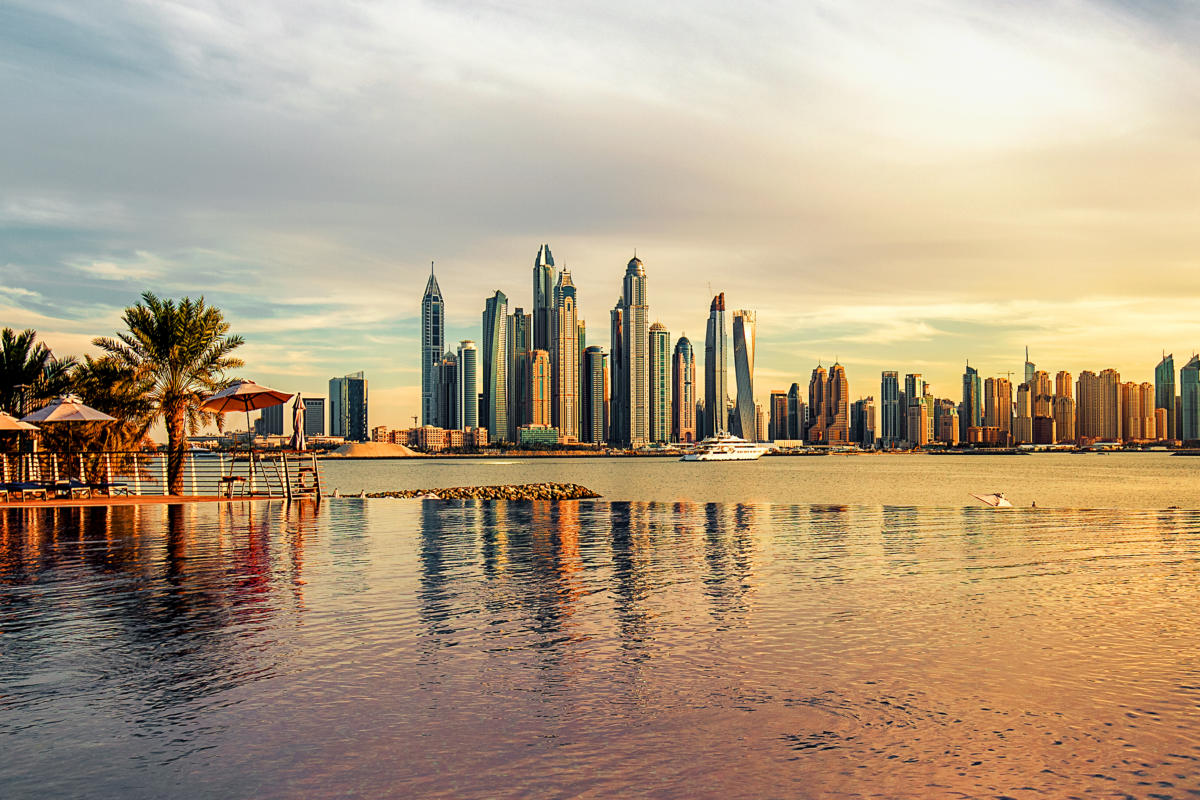 Reading Time:
3
minutes
Beautiful sandy beaches, countless skyscrapers, police in Lamborghinis, enormous malls, flashy casinos…oh, wait? Casinos don't come easily in the UAE, especially brick and mortar establishments.
Like many Arab countries, the UAE has strict gaming laws. Put simply, you aren't allowed to bet on sports or play slots and poker in the Emirates. The rules are based on the Muslim religion, which believes gambling is immoral and harmful.
Fortunately, the UAE isn't a vacuum. People have the Internet over there and that means they can get around local laws to bet at offshore betting websites. Here's how that works.
Using a VPN to Change Server Address
The first thing people in Dubai and Abu Dhabi need to bet online is a VPN. An RDP or web proxy can also do the job. The objective is to shield your computer IP address so that you access the Internet as though you're from a different country.
The best VPNs give you temporary IP addresses from any part of the world. As such, you could conveniently bet at sites based in the UK, Malta, Curacao or even the US. There's one catch, though.
Not every betting site accepts players based in the UAE. So, before you create a new account, choose your gaming provider wisely. Some companies let you deposit money but refuse to payout your profits. As such, only bet at the best UAE casinos and sportsbooks.
Compare Games and Betting Markets
A few years ago, the only gaming operators that accepted players from the UAE were dodgy unlicensed companies. They had a limited number of betting markets and their casino games weren't always fair.
Things have changed and now players from Dubai and Abu Dhabi can play at the world's best bookmakers. These companies provide 2000+ betting markets daily and casino lobbies jam-packed with slots, live dealers and table games.
All the same, it's still essential to compare betting markets from a few operators before you join any of them. Crucially, look for games you like to play. Let's say you like Texas Hold'em, French roulette and in-play betting. Look around until you find a website with these games.
Bonuses
As mentioned, casino players from Dubai and Abu Dhabi can now use world-class betting websites. And that means they also qualify for a great range of bonuses. But how do you know which offers to accept and which ones to reject?
Look for no deposit bonuses. You don't need to fund your newly created account to receive a free bet. And still, you can use it to win real cash. For bigger bonuses, however, grab a first-deposit bonus.
In many cases, deposit-based bonuses match your money 100%, 200% or 400%. That way, you get an impressively big bankroll. At some companies, you also get a reward on your second, third and fourth deposits.
But as mentioned, bonuses also need a close look before you claim them. Read their terms and conditions and accept offers with the best terms.
Banking Options
One of the biggest challenges of betting in Dubai is finding a bank that processes payments to sportsbooks and casinos. Gambling is illegal, after all, so most credit card companies and banks tend to reject these payments.
Fortunately, there's a handful of safe alternatives. Skrill, Paysafe and Bitcoin are some of these safe banking options. Some betting websites also use non-gambling related terms to help people from the UAE pay through banks and credit cards stress-free.
Reputation
Reputation is like a currency in the online gaming world. The more reputable a company is, the more people invest in it. In contrast, people tend to avoid operators with poor reputations. Against that backdrop, join a company people trust.
Like customer service or finding great games, the key to finding a reputable bookmaker lies in reading reviews. They come in two types. You can compare casinos based on reviews by experts. Or you can compare companies based on how what customers say.
Reviews from experts give you an in-depth look of operators. On the flip side, user reviews help you understand people's first-hand experiences.
Contact Channels
Another problem faced by players from the UAE is accessing customer service at sportsbooks. In the UK, people can use local contact channels or even visit a physical office for customer service
In the UAE, your best bet of getting quality customer service is to use top-rated casinos. That way, you can find 24/7 support through chatbots, email and phone contacts. Some operators also support social media.
And as such, you shouldn't experience any customer service issues are the best-rated casinos. So, how do you find these companies? Read online reviews. People are generally honest when talking about past experiences with bookmakers. And for that reason, it's easy to find companies that provide reliable customer support.

Anzu Partners With Microsoft To Use the Power of Microsoft Azure to Enhance its Commitment to Clients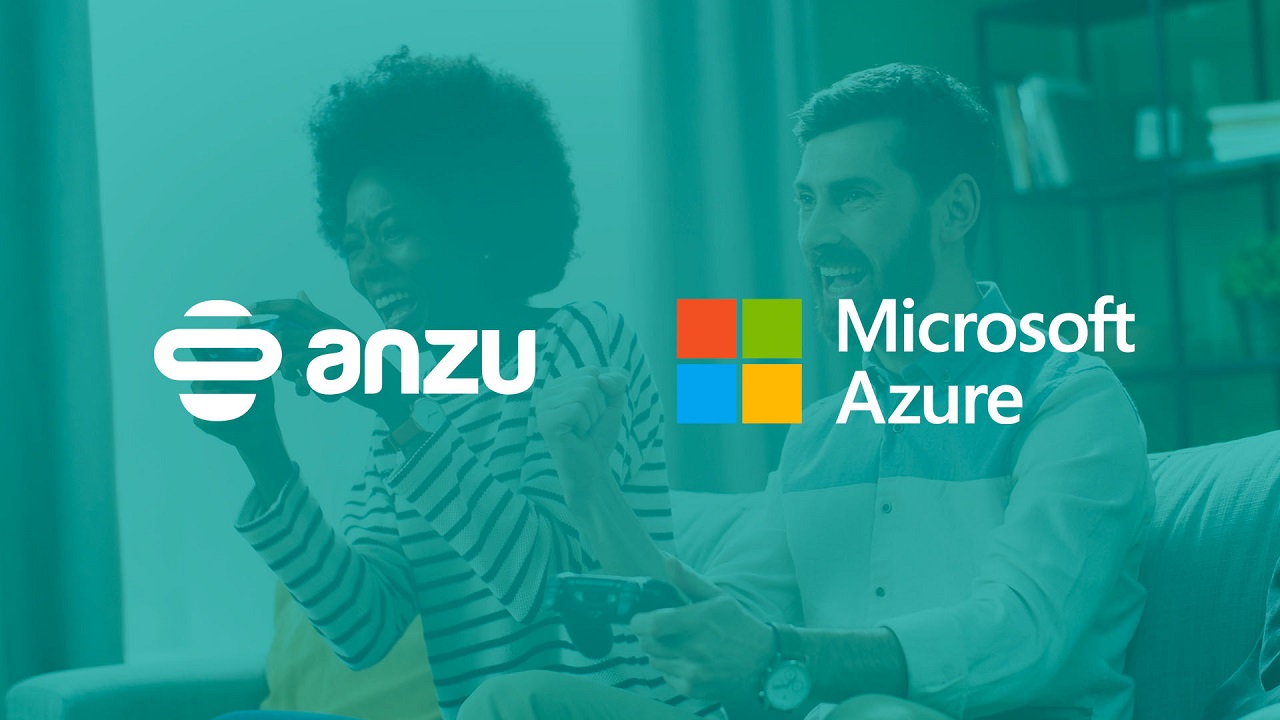 Reading Time:
2
minutes
Anzu.io, one of the most advanced in-game advertising platforms, today announced the expansion of its global business, technology, and services collaboration with Microsoft, through a multi-year Microsoft Azure engagement and the availability of its SaaS in-game advertising solution in the Microsoft Azure Marketplace, an online store providing applications and services for use on Azure. This follows the addition of Anzu to Microsoft's highway to a 100 Unicorns, an entrepreneurship focused on working with tech startups with a high potential of becoming truly global enterprises in the future.
The move means games developers and advertisers using Anzu's solution can now take advantage of the productive and trusted Azure cloud platform with streamlined deployment and management.
Anzu is among the world's most advanced in-game advertising solutions. Operating across mobile, PC, console, and Roblox, Anzu helps leading game developers including Ubisoft, Saber Interactive, MyGames, and Amanotes, monetize their titles with non-disruptive ad placements that open up new, additional, and reliable revenue streams, complement the gameplay and work alongside other monetization models.
Global advertisers including PepsiCo, Samsung, Vodafone, and American Eagle also use Anzu's tech to communicate with a hard-to-reach, highly engaged audience via blended in-game banner and video ads that appear on 3D objects like roadside billboards, stadium banners, and the sides of buildings, mirroring ads you find in the real world.
With Azure's robust and advanced technology and capabilities, Anzu expects to continue to attract more developers as they wake up to the enormous opportunity that in-game advertising presents them with.
It will also help increase Anzu's global reach to advertisers among the enterprise brands that Microsoft works with (95% of Fortune 500 companies use Azure). With over 3.2 billion gamers worldwide and growing, advertisers are increasingly looking to Anzu's in-game advertising solution to reach their customers in an environment where they are spending more and more time.
Anzu's Co-Founder and CPO, Ben Fenster, said: "The move to Microsoft Azure will help us continue to fulfill our promise of providing our clients with the highest standards and the most advanced solution in the market. It will also help our clients to feel assured that their data is safe and highly protected, thanks to Azure's robust technology platform."
Microsoft's Director of Business Development, Unicorns, Alejandro Kozin, said: "Anzu's inclusion in the Highway to a 100 Unicorns initiative demonstrates Microsoft's belief and support in Anzu's mission to transform in-game advertising for the better. The Azure platform is the perfect partner to accompany Anzu on this journey. Its infrastructure, support, and services will be instrumental in helping Anzu continue to offer its advanced solution to more and more advertisers and games publishers worldwide."
CasinoAlpha Ireland Has Launched; Company Expands Market List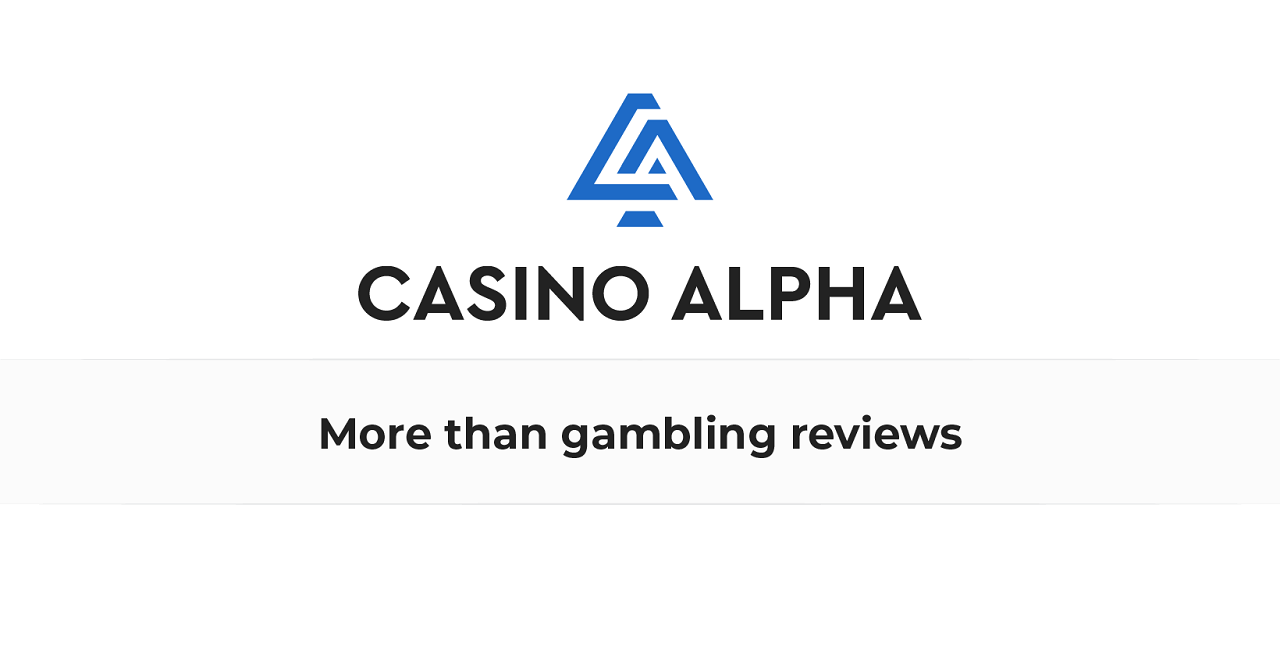 Reading Time:
2
minutes
Casino Alpha Ireland is now open to the public, allowing Irish online gamblers to use their services. Their chargeless database contains online casino operators and subsequent offers tailored to Ireland.
Looking at the product in-depth
The basis of CasinoAlpha is a selection of online casinos that are licensed by the Irish Revenue Commissioners, which issue the Irish Betting License, or other regulatory bodies like the Malta Gaming Authority, the UK Gambling Commission, etc.
Their offer ranges and active options are compared to one another and analysed by the site's permanent contributing authors.
As CasinoAlpha usually operates, painting a clear picture of gambling products is just a facet of the published content. Things go further on the site.
Educational resources
The main subjects tackled in these tabs relate to gambling addiction awareness, legal terms that are required, and game rules and strategies.
Texts that get to be published are a joint effort of the researchers, authors, and reviewers. They also undergo alterations when the theme is subject to change.
Blog section
Commonplace with their practices and trends, Casino Alpha Ireland has a blog section. It is aimed to bring gambling specialists' perspectives on subjects that matter to Irish readers. Local trends and events are to be described there.
Additionally, global occurrences that affect Irish players to varying degrees will be brought to their attention in this section. The authors will lay the facts through the scope of local meaning and consequences.
CasinoAlpha Ireland pledges
As done before, Casino Alpha will add a layer of objectivity to the gambling industry with the goal of enabling better financial decisions for players.
That will happen through their analyses, texts, and consistent updating of the facts when needed. This is a fueling approach for all markets where CasinoAlpha has been active.
Head of content Adina Minculescu statements
"Through forming and expanding our team with members with various academic backgrounds, we aimed for data accuracy and critical thinking."
Data is filtered through online and land-based casino experiences. The end result is a combination of day-to-day cases and analytical information meant to help towards better decisions.
"Our principles are set and we are working to improve our work as time passes and brings new developments in trends and player needs."
Expecting developments
CasinoAlpha's scope will continue to expand to other markets in the future, using the same techniques and principles.
They will continue to integrate significant legislative changes and gambler tendencies to cater to their users in a satisfying capacity.
Top UK bingo sites 2022 and why
Read this article to find out why you should consider trying the best UK bingo sites in 2022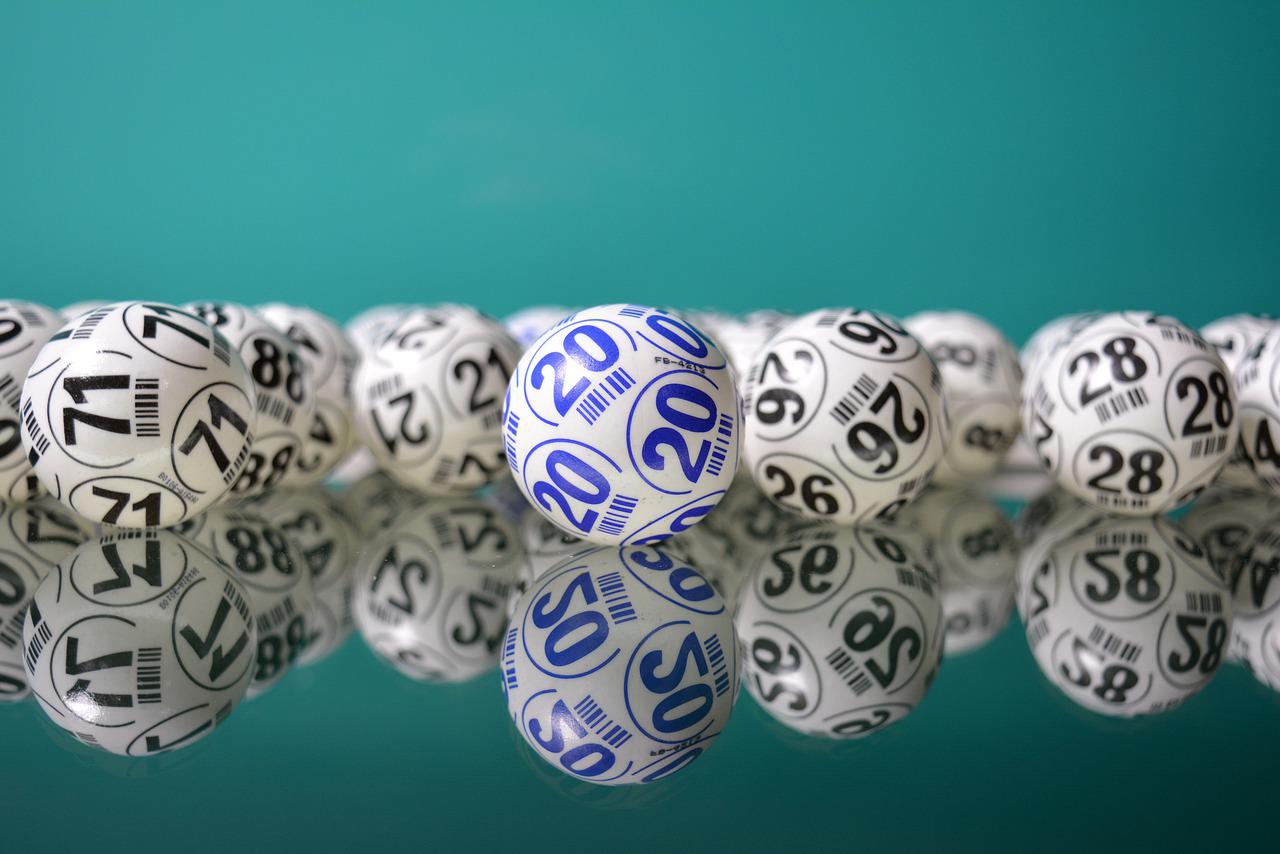 Reading Time:
3
minutes
Bingo websites are a fun, engaging, enjoyable way to play bingo and win big cash prizes. However, not all of them are the same. Moreover, choosing the top UK bingo sites in 2022 can be very difficult. That is where we come in, with our expert knowledge of online bingo sites and everything you need to know about them. Read this article to find out why you should consider trying the best UK bingo sites in 2022:
Foxy Bingo
Foxy Bingo is one of the oldest online bingo sites in the UK. Over a decade of experience, it is still going strong, with some of the best games and bonuses around.
The site offers players a choice of 90 balls and 75 ball bingo games, including some unusual variations on the classic game. There are also slots, video poker, and keno games for those who prefer something different.
Foxy Bingo has an excellent loyalty scheme that rewards players with points whenever they play any game at the site. These can be redeemed for cash prizes or casino bonuses. The site also has regular promotions where you can win instant cash prizes or free spins on its slots games.
Gala Bingo
Gala Bingo is the largest bingo operator in the UK. It has over 600 bingo halls across the country, giving you plenty of choices for finding a location near you. The site also offers slots, casinos, and instant win games.
You can play for real money on Gala Bingo or just for fun with no risk of losing any money. If you choose to play with real money, you have some great deposit bonuses available and regular promotions where you can win free tickets to go towards playing in the main room.
There are three different rooms on the site: 90 ball, 80 ball, and 75 ball bingo games that each offer different types of prizes and jackpots. Moreover, there are also several specialty rooms where you can win prizes such as a cruise, car, or a house. You'll find rooms for all tastes at Gala Bingo, so there will be something for you here, whatever type of player you are.
BetFred Bingo
BetFred Bingo is an online bingo website that has been in around for years. The bingo site uses the Playtech software platform, which has been around for over 20 years and is one of the world's most popular and reliable gaming platforms.
BetFred Bingo offers players a huge number of different bingo rooms, including 90 balls, 75 balls, 75 balls Super Jackpots, 90 ball Super Jackpots, and even 60 ball bingo games. There are slots games available at this site if you fancy a break from your favorite game.
The minimum deposit required at BetFred Bingo is just £10, while they offer a range of deposit bonuses alongside daily, weekly and monthly promotions. They also have an extensive VIP program where players can earn points by playing at the site and use these points to purchase real cash prizes.
Wink Bingo
Wink Bingo is one of the top UK bingo sites on the market, with several great features and promotions to keep you coming back for more.
The site has a massive selection of games, including 90 ball and 75 ball bingo, slots, and instant win games. There are also special games that run every day, such as progressive jackpots and guaranteed prize pools.
Wink Bingo is known for offering some of the best signups offers online today. You can get up to £100 in free cash on your first deposit at Wink Bingo!
Wink Bingo offers a wide variety of deposit methods, including credit/debit cards, Neteller, Skrill, and bank transfers. You can also withdraw your winnings via PayPal or bank transfer. The minimum withdrawal amount is just £10 at Wink Bingo.
Mecca Bingo
Mecca Bingo is a site that's been around for a long time. It's not the biggest site, but it is one of the longest-running sites in the UK.
The site has a very friendly, welcoming vibe, and the games are easy to play. The chatroom feels like a real community, with people chatting and helping out newbies.
There are some great promotions on Mecca Bingo, too, including many money-can't-buy prizes. You can also get up to £100 every day if you have an account with them.
Final Takeaway
If you are playing online bingo, selecting a good site to play at is of paramount importance. Of course with so many sites out there. Therefore, we understand that it is not easy to choose one. Nor is it easy to get the top uk bingo sites by reading reviews or forums. Try these sites above for the best bingo experience.