GamCare Launches Safer Gambling Toolkit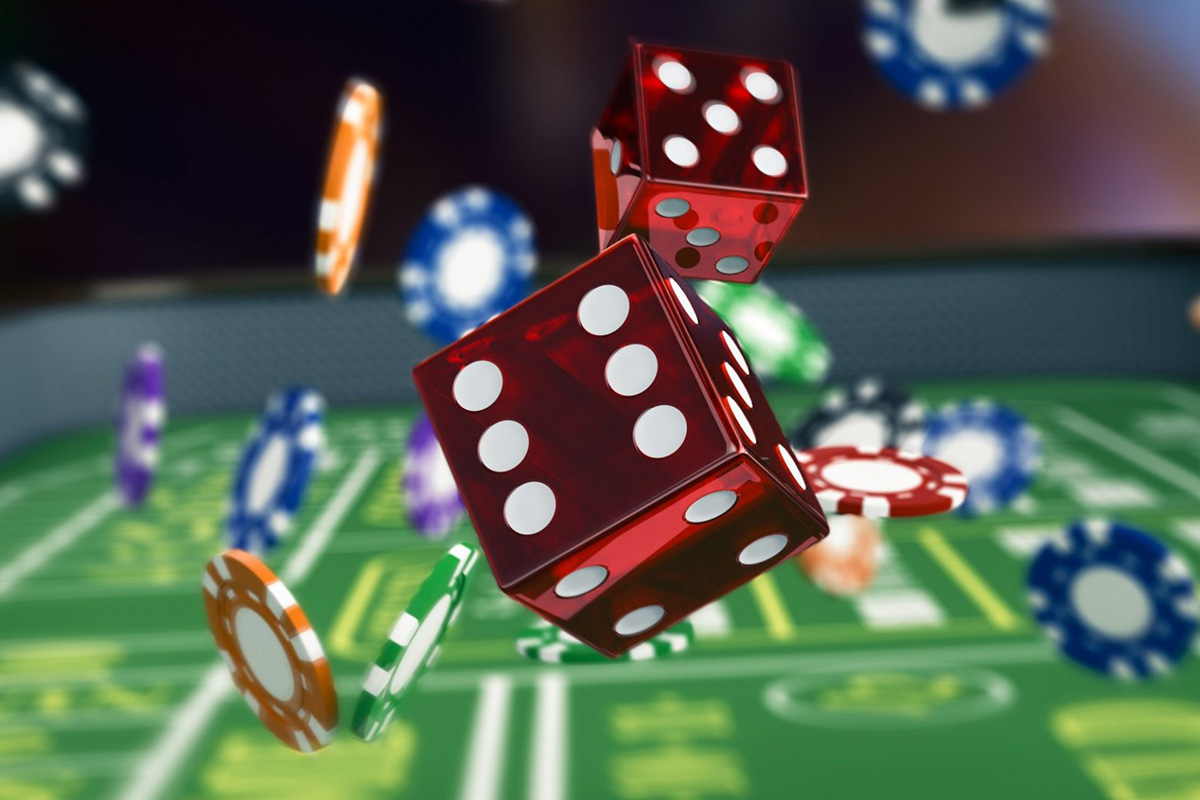 Reading Time:
3
minutes
GamCare has launched a new toolkit for financial institutions, gambling businesses and debt advice agencies across the UK to offer further support for customers experiencing gambling-related harms.
The toolkit contains core customer messaging, referral pathway guidelines tailored to each sector, and guidance on training staff to give them the confidence to support customers who are impacted by gambling harms. Together, these resources can help frontline staff in key industries to provide effective, sensitive support to customers and ensure they receive the help they need.
The toolkit is available for free on GamCare's website via gamcare.org.uk/gambling-related-financial-harm.
 Anna Hemmings, CEO at GamCare, says: "People struggling with gambling present in different ways and often opportunities are missed to provide the support they need. Ensuring that frontline staff are equipped to help and refer to appropriate support is a huge step in improving the outcomes these customers experience. This toolkit, with the support of businesses, charities and gambling operators themselves, is vital to putting those pathways in place."
Dorothy Liviabella, Head of Vulnerable Customer Strategy at Santander, says: "It has been great to be part of this collaboration on a topic as important as gambling-related financial harm. This toolkit will really help across the industry, to improve understanding of the issue and to shape the support available to those who may be impacted."
Emma Gibbons, Vulnerable Client Manager at PayPlan, says: "It has been a privilege working on this toolkit with GamCare, to help open up important conversations around gambling and debt. This project has allowed us to develop important guidance and communications for the benefit of vulnerable clients and the organisations that support them. Our experience of clients disclosing a gambling addiction as a cause of problem debt has enabled our team to offer policies, procedures and conversational techniques for the toolkit and we look forward to seeing the results of this new initiative and helping to break the stigma when it comes to talking about gambling and debt."
Frankie Graham, CEO at Betknowmore UK, says: "Gambling-related financial harms have serious consequences for the gambler as well as those with a financial connection to them. The mismanagement of finances can trigger a cluster of problematic issues; from prevention of everyday functions, such as paying bills, to onset of mental health challenges, such as stress and anxiety. We can start to address these harms through cross sector collaboration and sharing our expertise. Betknowmore UK is delighted to support this programme, and recommend the accompanying resources as essential tools in achieving our mutual goal, which is to keep people safe and free from gambling harms."
Lauren Iannarone, Director of Sustainability at Playtech, says: "The launch of this toolkit signals a significant milestone in our efforts to foster collaboration across sectors to prevent and address gambling related financial harm. The toolkit published today will help ensure that organisations – across the financial services, treatment, gambling and banking industries – deliver timely, consistent advice, support, interactions and signposting to those who need it most."
Elyn Corfield, Managing Director – Consumer Finance at Lloyds Banking Group, says: "At Lloyds Banking Group we understand the impacts that gambling related harm can have on customers. We are proud to have collaborated with GamCare and other organisations on the creation of this free toolkit which will be available for businesses to develop how they support customers."
Maxine Pritchard, HSBC UK's Head of Financial Inclusion and Vulnerability, says: "We know this is a challenging time for many of our customers, with those who are struggling with gambling being particularly vulnerable. We are proud to have collaborated across multiple industries to develop this toolkit which will help ensure we can use it as part of the training we provide our colleagues, as well as building it into our internal procedures. We have already put in place a number of measures to help those affected by gambling, and this toolkit is another positive step to supporting those at risk of financial harm from gambling. We will continue to look at ways in which we can support customers with gambling addictions."
GamCare launched the Gambling Related Financial Harms Programme in 2019 to bring together the banking, gambling and debt relief sectors to tackle the everyday financial difficulties that can be caused by gambling through the promotion of best practice support, better identification and more effective customer support.
Brenda and John Romero to be presented with 'Lifetime Achievement Award' at GamerFest for their outstanding contribution to the gaming industry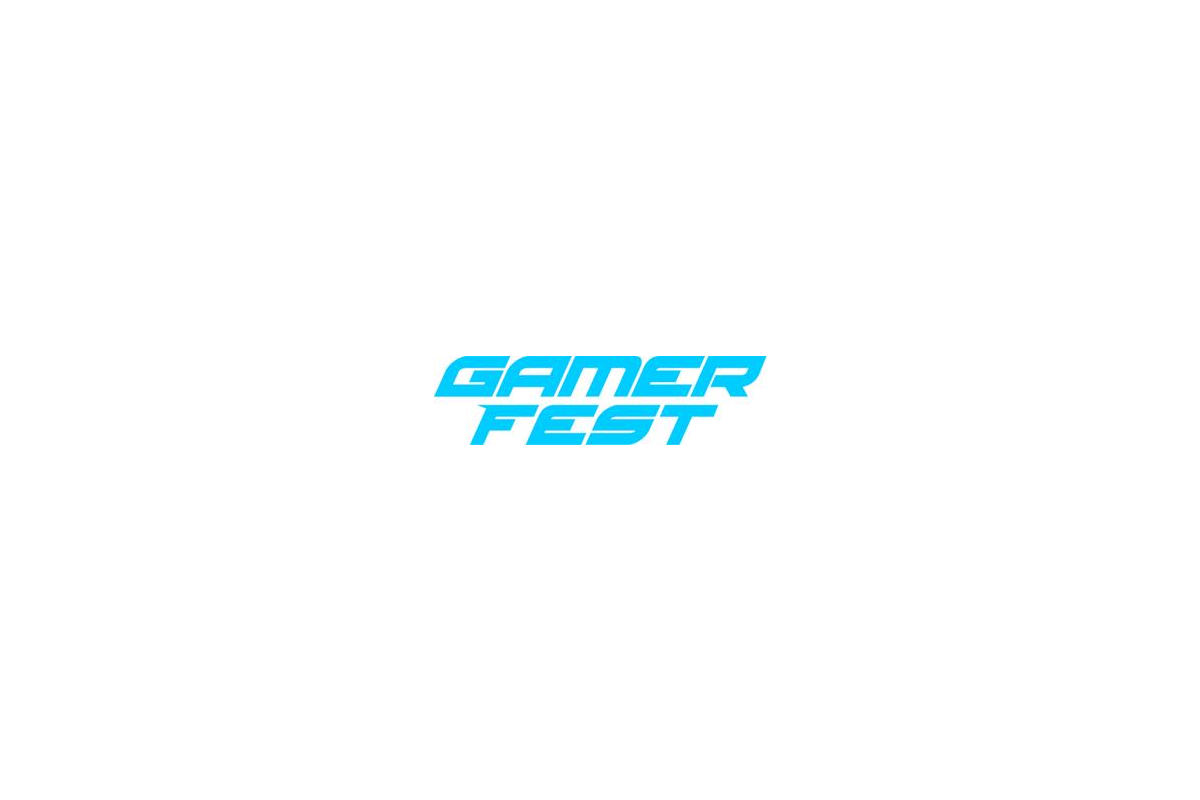 Reading Time:
2
minutes
5,000+ gamers will gather at GamerFest in the RDS on October 22nd and 23rd to celebrate an epic weekend of gaming
Special guests lined up include content creators DeeBeeGeek, Antitinkerbell, Jamie Jay Car, The Gara Show,  Miss Audrey and many more
Gaming legends Brenda and John Romero have been announced as the recipients of the inaugural GamerFest Lifetime Achievement Award for their outstanding contribution to the gaming industry both in Ireland and internationally.
Brenda and John, founders of Romero Games, were chosen as recipients for this award as a result of their unparalleled success in the game development world and their tireless work supporting gaming related projects and initiatives in Ireland.
Brenda Romero is a BAFTA award-winning game director, entrepreneur, artist and is currently game director and creator of the 'Empire of Sin' franchise. She has worked on 50 games and contributed to many titles, including the well-loved 'Wizardry' video game and the 'Jagged Alliance' series. John Romero is an award-winning game designer, level designer and programmer who has worked on over 130 games including legendary games 'Wolfenstein 3D' and 'DOOM.'
After visiting Ireland in 2014, the husband-and-wife duo decided to move to Galway permanently and founded Romero Games, a move that has transformed the gaming industry in Ireland by offering career opportunities in the sector and contributing to the overall growth of gaming in Ireland. The Romero Games team released 'Sigil' the unofficial fifth episode of the 1993 video game 'DOOM'  in 2019 and 'Empire of Sin' in 2020 which was directed by Brenda herself.
GamerFest takes place in Dublin's RDS on October 22nd and 23rd and promises to be a jam-packed weekend of all things gaming including the latest games, esports, VR, special guests and live stage content. 5,000+ gamers will gather to celebrate the weekend for the first time since Covid in the RDS.
As well as Brenda and John Romero, content creators DeeBeeGeek, Antitinkerbell, Jamie Jay Car, The Gara Show and Miss Audrey will be special guests at GamerFest, Ireland's biggest gaming and esports festival.
GamerFest CEO Stuart Dempsey said:
"John and Brenda are absolute giants of the gaming world and we are incredibly excited to welcome them to GamerFest this year. We couldn't think of anyone more deserving of our inaugural GamerFest Lifetime Achievement Award. Since arriving in Ireland and establishing Romero Games, they have been wonderful supporters of the gaming community here, regularly making time in their busy schedules to support a huge array of gaming projects and initiatives. It's fitting that they be honoured this way and we can't wait to see them on the GamerFest Live Stage."
Brenda and John Romero said:
"We are both so honoured to receive these awards, especially here in our adopted home of Ireland. The game development scene here is only going from strength to strength and we are delighted to be a part of it. More and more new developers join the industry each year, taught by the excellent institutions all around the country. We love seeing the excitement building as gaming gets bigger."
GamerFest takes place at The RDS, Dublin this October 22nd and 23rd
with tickets on sale now at GamerFest .ie.
Cricket NSW, Wanderers and Macarthur FC continue to help fans to reclaim the game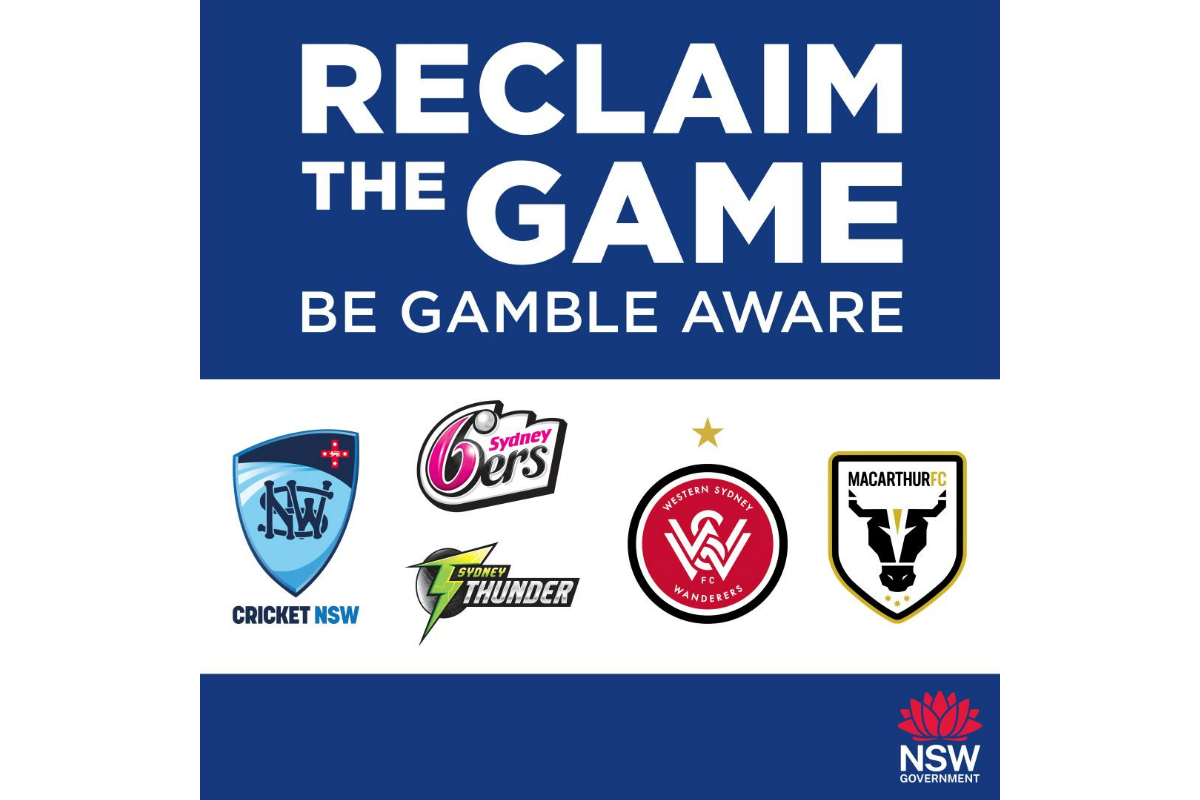 Reading Time:
3
minutes
Sports fans are set to enjoy more games free of sports betting ads with Cricket NSW and A-League football clubs Western Sydney Wanderers FC and Macarthur FC extending their partnerships under the NSW Government's Reclaim the Game initiative.
CEO of Hospitality and Racing, Anthony Keon, said the extensions are a major boost for Reclaim the Game, which is challenging the idea that betting is a normal part of sport.
"The extended partnerships are a strong show of faith in Reclaim the Game as sporting franchises realise the importance of rejecting sports betting advertising and promoting gambling awareness among their supporters," Mr Keon said.
"We now have fourteen teams from five codes turning down sports betting sponsorships and making gambling awareness and education an important part of their work."
Cricket NSW's two-year extension will see the rejection of sports betting advertising at home games of the men's and women's Big Bash teams, the Sydney Sixers and Sydney Thunder and also their state teams NSW Blues and NSW Breakers.
Cricket NSW CEO Lee Germon said the partnership extension would allow Cricket NSW to continue to make important inroads in helping to prevent – and reduce – the harm gambling can cause individuals, families, and society.
"Since joining forces with the Office of Responsible Gambling, Cricket NSW has made a meaningful contribution towards changing the community's attitudes towards betting on sport," said Mr Germon.
"We're proud to be able to continue to play an active part in educating children that gambling is not a part of sport, and that gambling on sport is a bad bet.
"Cricket NSW will continue to do all we can to counter the constant sports betting advertising and the adverse effect it has on young people – young men, in particular – and their families."
Western Sydney Wanderers' partnership has been extended for a further two seasons and includes the women's team for the first time, while Macarthur FC has signed on for an extra season. These extensions will be in place for the upcoming A-league season which kicks off on Friday 7 October.
Western Sydney Wanderers CEO Scott Hudson said he was proud to be continuing the relationship for the next two seasons.
"It is important for us to have an impact beyond the field and together with Reclaim the Game we have brought awareness of the impact that sports betting can have in professional sport," said Mr Hudson.
"We are delighted that this partnership has now extended to our A-League Women's team, and we look forward to continuing to build our relationship with Reclaim the Game over the next two years."
Macarthur FC Group CEO, Sam Krslovic said "We are proud to continue our partnership with Reclaim the Game and be part of this positive initiative. Our community wellbeing is our primary focus and we feel it is important to promote a healthy connection between our game and our fans."
Mr Keon said Reclaim the Game partners play a vital role in educating fans, players and staff about the risks associated with gambling.
"Reclaim the Game is a great way to reach young men who are most at risk of gambling harm with an estimated 41 per cent of regular sports bettors experiencing one or more gambling-related problems," Mr Keon said.
"Online sports betting is on the rise with one in 20 adults in NSW betting on sports and growing community concern that children and young people are being exposed to too much gambling advertising.
"Research shows that almost 50 per cent of 12–17-year-olds saw gambling advertising on television during sports and racing events on a weekly basis and almost 1 in 3 young people considered betting on sports to be normal.
"Reclaim the Game is about getting back to what sport is all about – watching, enjoying and cheering on your team without intrusive sports betting ads getting in the way.
"We are so pleased that Cricket NSW, Western Sydney Wanderers and Macarthur FC will continue to reclaim the game and provide a family friendly environment for their fans to enjoy games without being bombarded by betting ads."
If you or someone you care about needs support or advice, please call GambleAware on 1800 858 858 for free and confidential help and support 24/7.
These Reclaim the Game partnership extensions come in the leadup to GambleAware Week, an annual initiative for the NSW community to raise awareness about the risks of gambling and gambling harm. GambleAware Week will take place from Monday 17 October – Sunday 23 October 2022.
Genius Sports launches In-Play MultiBet for the next generation of same game parlay bets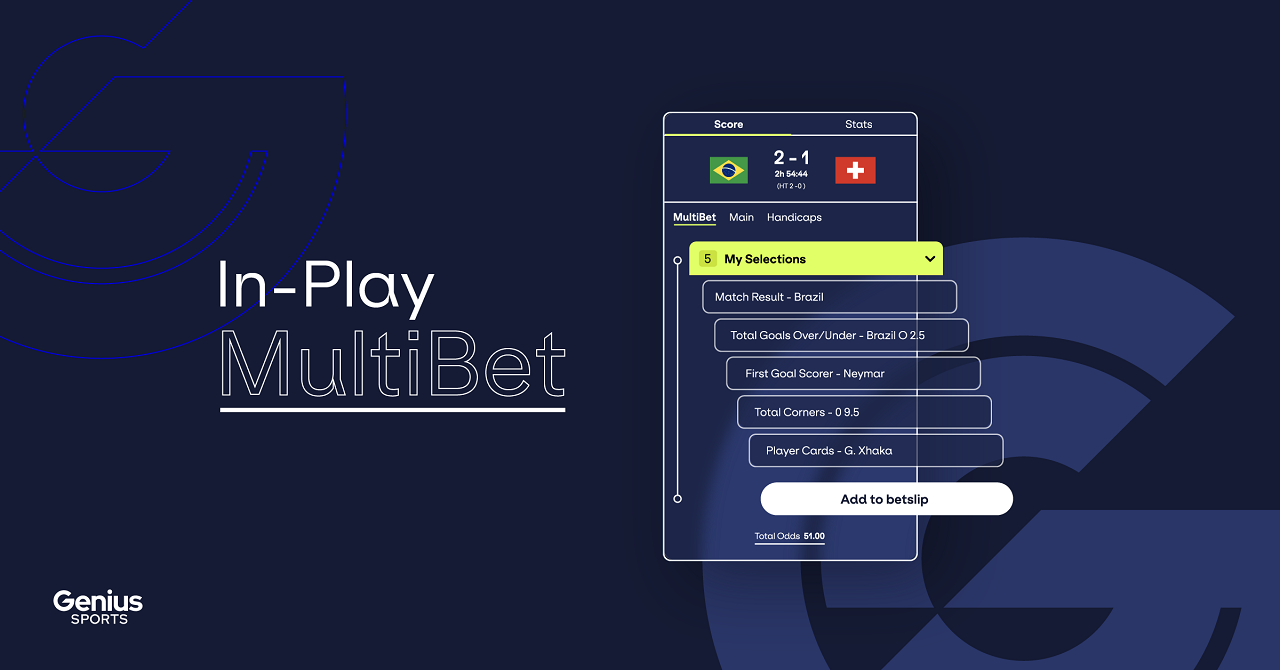 Reading Time:
< 1
minute
Genius Sports to provide sportsbooks with automated, AI-powered live odds enabling bettors to place same-game parlays during live play or game intervals   
The new product will be available for the FIFA World Cup, NFL, English Premier League and thousands of other official Genius events
Genius Sports Limited ("Genius Sports"), the official data, technology and broadcast partner that powers the ecosystem connecting sports, betting and media, has launched In-Play MultiBet, providing sportsbooks with a powerful new tool to engage players and grow revenues in time for the FIFA World Cup 2022 and ongoing NFL season.
Same-game parlay bets, which enable bettors to wager on multiple events occurring within the same game, have become an essential part of every major sportsbook's offering, giving customer's greater control over their bets and enhanced margins for the operators themselves.
Now, through In-Play MultiBet, these bespoke bets can be placed once the game has begun, enabling players to place bets after every goal, touchdown and during intervals.
Launched in time to give sportsbooks a new dimension at the FIFA World Cup, In-Play MultiBet is powered by the highest quality AI-powered live odds, tried and tested on Genius Sports' leading LiveTrading service.
InPlay MultiBet will also be available across the NFL, English Premier League, Liga MX, and dozens of FIBA basketball and FIVB volleyball leagues worldwide.
"Combining same game parlays with the unstoppable growth of in-play betting is a breakthrough innovation for us and our partners," said Jack Davison, Chief Commercial Officer of Genius Sports. "Starting with the biggest sports event of the year, the FIFA World Cup, InPlay MultiBet will enable our partners to unlock bigger margins and drive engagement between key match events and breaks."