BetGames.TV hires Playtech's Andreas Köberl as CEO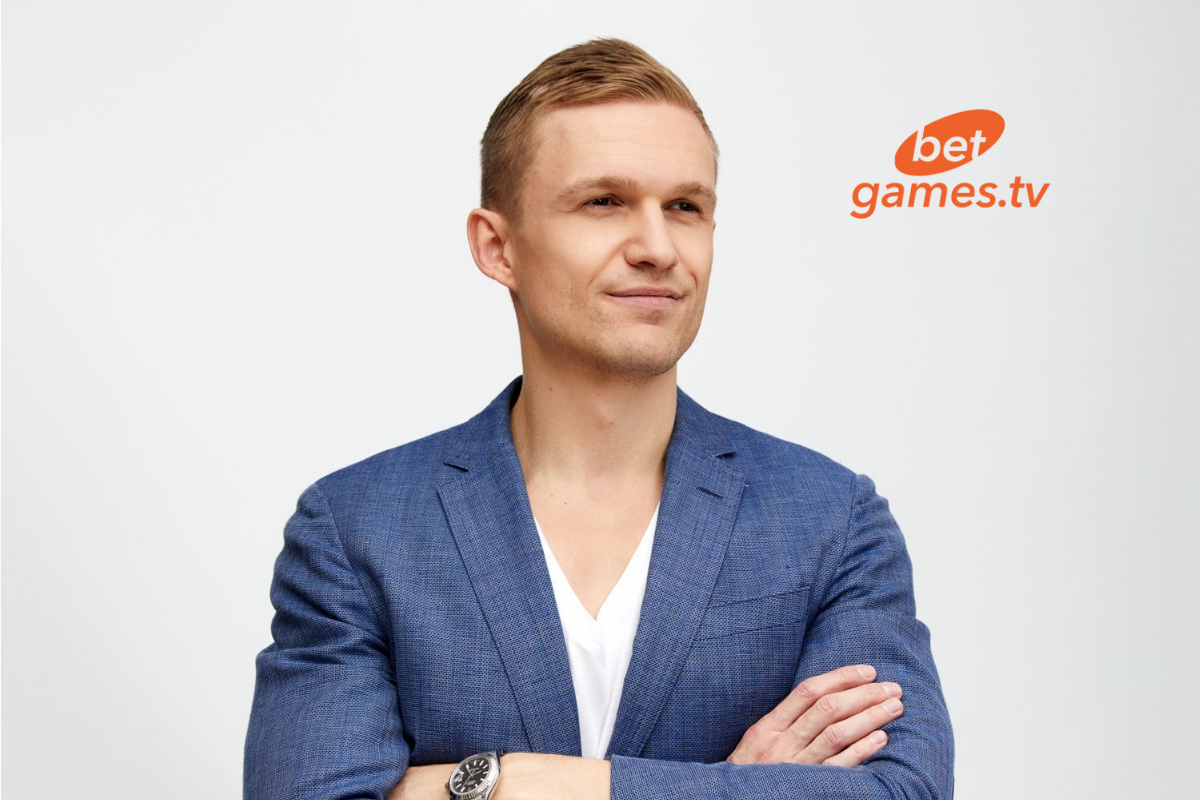 Reading Time:
2
minutes
Founder Vygerdas Jonikas will now focus on product innovation as CPO
BetGames.TV, the leading live dealer betting games supplier, has hired Andreas Köberl as its new CEO in order to facilitate the company's next level of growth.
Köberl joins from Playtech Sports, where he started out as Commercial Director and then went onto head up the Trinity Bet Group, operating the Germany and Austria-facing sportsbook brand HPYBET.
Holding several degrees in both engineering and business, including a PhD in high-tech marketing, the Austrian will bring over 12 years of expertise from various positions involved in managing complex software products, including from within the aerospace industry and at Microsoft.
Andreas Köberl, CEO at BetGames.TV, said: "I have had the opportunity to learn from several B2B industry leaders over the past decade, and my recent experience building up a B2C operator in a highly-competitive market will serve me well as I look forward to this exciting challenge at BetGames.TV.
"I am grateful for the trust that has been placed in me. Vygerdas and the team have built an incredible and unique company and culture which I plan to grow to new heights in the coming years."
Founder of BetGames.TV, Vygerdas Jonikas, will now focus on product innovation as he moves to Chief Product Officer, following the in-house mantra that 'uniqueness knows no bounds'.
Vygerdas Jonikas, CPO at BetGames.TV, said: "It has been a very pleasant journey, from a crazy idea to today, a successful company, where we have filled the betting market with a constant calendar of table games, lotteries and other inventive live content.
"I strongly believe that everybody should do what they are best at. For me, this means generating new product ideas and driving innovation, and I'm thrilled to have a superbly-qualified candidate in Andreas coming into the CEO role, where his experience and hunger for new challenges fits perfectly."
Game Wave Festival changes the dates to host the Nordic Game Discovery Contest Grand Finals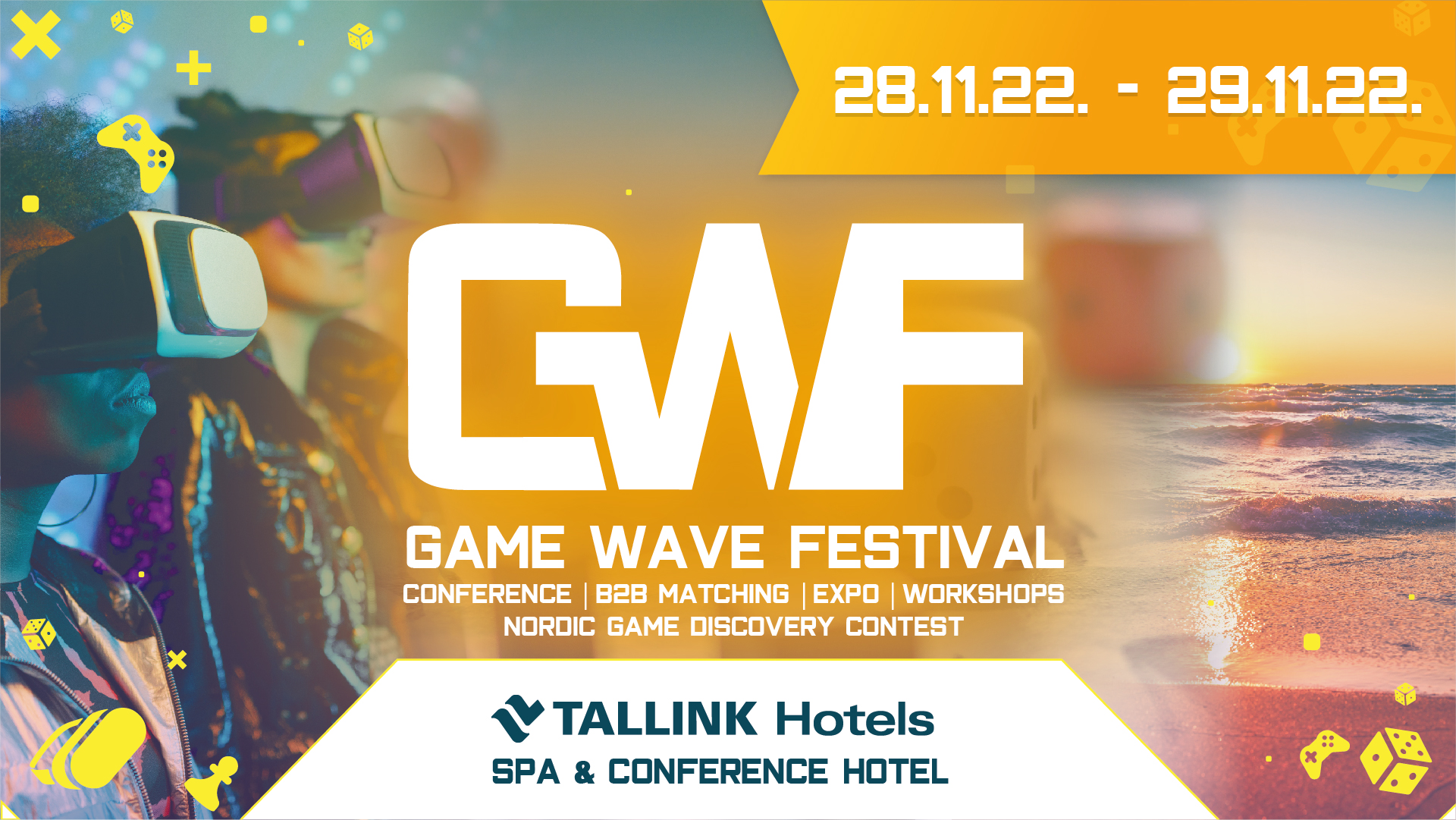 Reading Time:
2
minutes
The Game Wave Festival (GWF) announced new dates for the event. It will be happening November 28-29 in Tallinn, Estonia at Tallink Spa & Conference Hotel. In addition to new dates, Game Wave Festival is proud to host Nordic Game Discovery Contest Baltic Semi-finals leading up to NGDC Grand Finals.
"We have changed the dates for the conference because we got a unique opportunity to host NGDC Season VI: Special Qualifier and the NGDC Grand Finals for the first time in the Baltic region" — says Ints Viksna, Chairman of the Board at Latvian Technological center.
The Game Wave Festival is a business, education and entertainment event for the gaming industry professionals. It first took place with great success in September 2021 in Jūrmala, Latvia, and was attended by more than 270 participants from 25 countries. 
The festival is mainly B2B, however, it is designed to avoid the "stiffness" these types of events sometimes have by capturing the fun and relaxed ambiance. GWF is large enough to get an overview of the main tendencies in the Nordic and Baltic region, and small enough to make friends with all participants – The friendships you will make in GWF, will follow you all your life. 
Join The Game Wave Festival to experience the following:
Plenty of useful workshops, game company, art, technology & education expo, pitching opportunities and business meetings.

The conference and interactive events are divided in 5 tracks: General, Art (visual, audial, haptics), Unreal Engine and XR.

B2Match online matchmaking platform for booking meetings will be available for all participants during the conference days 28- 29 of November plus one day after the conference online.

Early stage mentor pitch for anyone not ready for any other pitches, but still willing to train, test their prototype and get feedback. Jammers are welcome.

Nordic Game Discovery Contest Baltic semi-finals where developers from Finland, Sweden, Estonia, Latvia and Lithuania can showcase their game to publishers and industry experts and compete for the place in the Nordic Game Discovery Contest Grand Finals.

The Business Party (27.11.2022) will be available for organizers, speakers, partners and business ticket holders only. 

The Afterparty (29.11.2022) will be available for almost everyone (except for student ticket holders). It will feature Marioke, a feast table and a quieter area for business conversations.
Calling for speakers:
Are you interested in being a speaker at the Game Wave Festival?
Use this simple form to apply: https://www.gamewave.eu/page-4771
Register for the Game Wave Festival: https://www.gamewave.eu/signup
Follow the Game Wave Festival social media and be the first to know more: Facebook, Twitter, LinkedIn and YouTube. The Game Wave Festival is initiated and organized mainly by Latvian Technological center. Additional information and registration available at: https://www.gamewave.eu/
FSB secures major new partnership with Olympic Entertainment Group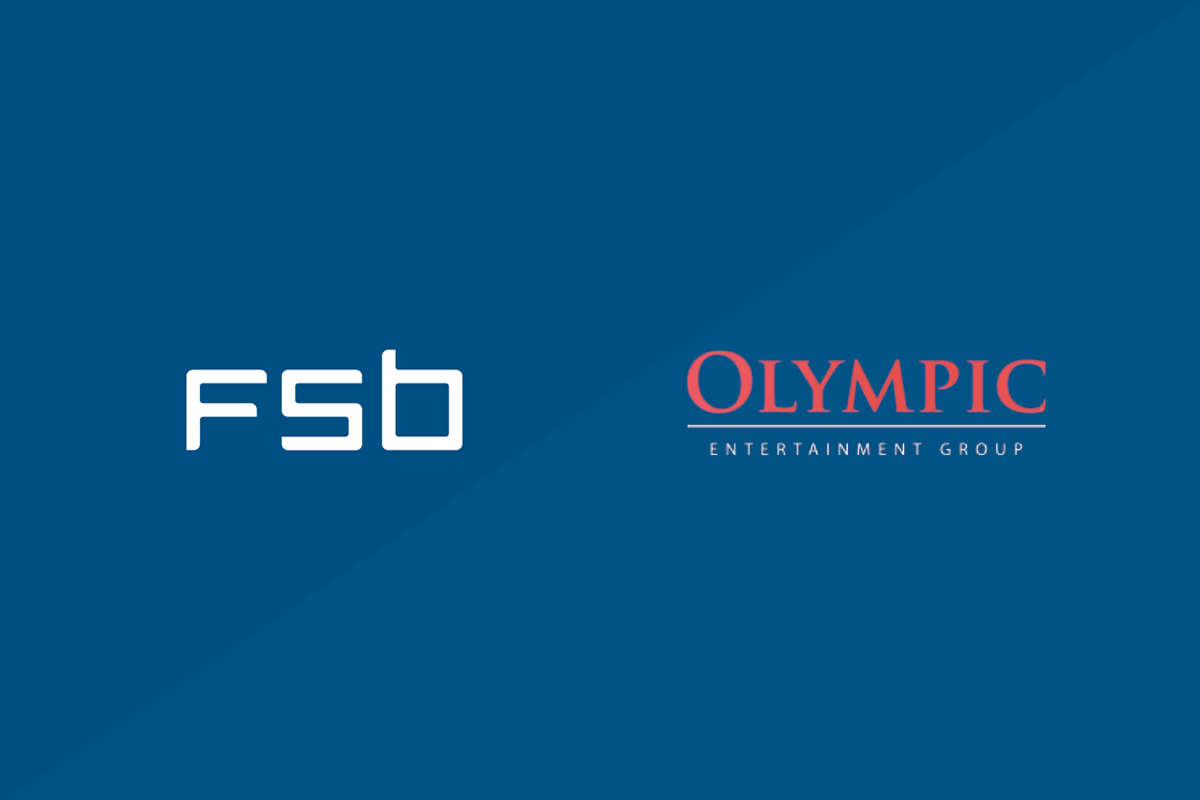 Reading Time:
2
minutes
Award-winning technology services provider furthers European momentum in significant omni-channel partnership with leading Baltic casino group.
Global B2B sports betting & iGaming supplier FSB has strengthened its European presence by entering into a multi-year multi-market agreement with Tier 1 sports betting, online games and gambling operator, Olympic Entertainment Group (OEG) and its "OlyBet" brand that is a leading sports, games and entertainment platform in Europe.
The fresh partnership will see FSB power OEG's "OlyBet" brand across the online casino vertical in selected European markets enabling the Baltic giant to leverage the supplier's fast-growing casino platform, proprietary player account management services and gaming content totalling access to over 10,000 games.
As part of the agreement, FSB will integrate its over-the-counter retail solution into multiple OEG casino venues across key Central and Eastern European markets. This upgrade will equip these environments with a seamless omni-channel experience by enabling players to make credit and withdrawal transactions directly to or from their online account at the venue.
The announcement follows the recent news that FSB has opened up new technical delivery offices in Scotland and Colombia as the EGR Multi-Channel Supplier of the Year continues to rapidly expand it's global footprint.
Ian Freeman, Chief Revenue Officer at FSB , said: "This was a long, competitive and extensive selection process and we are delighted to have been selected. The new partnership with the Olympic Entertainment Group is another major step forward for the business. OEG has great heritage as well as being a highly skilled operator, our selection is further testament to the strength of our Tier 1 omnichannel tech stack and the fantastic team we are building at FSB.
Corey Plummer, Chairman and CEO at Olympic Entertainment Group, said: "We are excited to work with FSB as part of our expansion strategy in CEE markets. The partnership enables Olympic Entertainment's brands, products and operations to build connected, experiential environments that our customers enjoy."
International on-line gaming company TonyBet launches operations in Latvia after EUR 1.5 million investment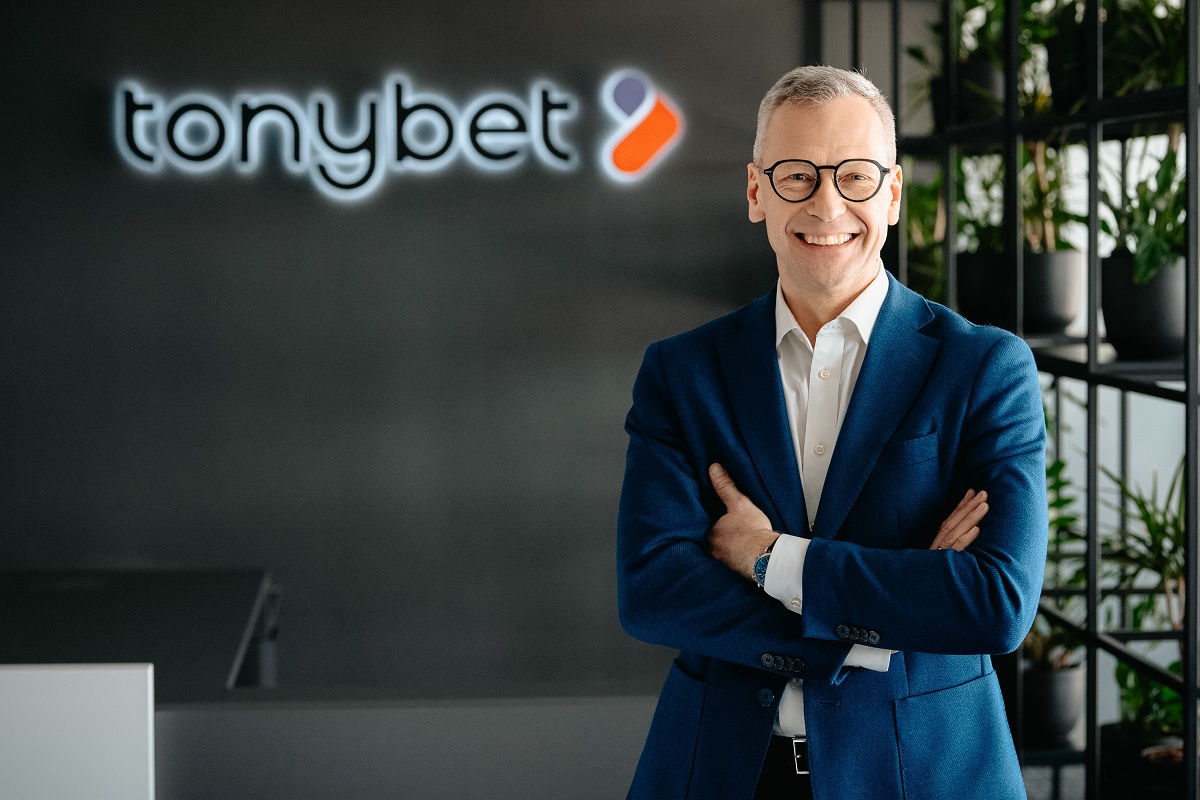 Reading Time:
2
minutes
The international on-line gaming company TonyBet has entered the Latvian market, having invested 1.5 million euros to start operations and created a new, modern internet platform tonybet.lv. TonyBet will differentiate itself precisely because of its focus on football, offering to bet on and support your favorite football teams both locally and around the world. Furthermore, TonyBet will differ with innovative technology solutions – the technological solutions for all countries of operation of TonyBet are developed by the international company SoftLabs, some of whose specialists also work in Riga.
In Latvia, TonyBet offers a full range of interactive entertainment products – sports totalizator (betting), on-line casino, live casino and online sports betting. TonyBet will pay special attention to football and various entertainment events, for example, TonyBet will offer special bets for the 2022 FIFA World Cup.
"Although there is considerable competition in this sector in Latvia, I am sure that there is still room in the market for a strong, international player with a different platform and a great range of football-focused products. We have already started negotiations with the leading football organizations in Latvia about launching cooperation. We will take special care to provide players with not only an exciting and innovative gaming experience, but also that the services provided are offered in a responsible manner and environment. TonyBet has promoted the principles of responsible gaming in other countries where it operates, and in Latvia we will stand up for the protection of customers' rights and the reduction of potential risks involving on-line gaming. Since the beginning of our operation in Latvia, we have become a member of the Latvian Interactive Gambling Association, or LIAB, and have introduced all the necessary tools for responsible gaming," says Valters Rozmanis, Country Manager of TonyBet in Latvia.
TonyBet's aim is to become the world's leading provider of high-quality sports betting and iGaming entertainment, and TonyBet has already received online gaming licenses in several countries – Great Britain, Canada, Spain, Estonia, Latvia, Malta. Currently, more than 70 employees work in the offices of TonyBet in Riga, Tallinn, Ceuta, Madrid, Malta and Gibraltar, and it is planned to increase the team by several times in the next 2-3 years.
"Currently, the development focus of TonyBet is on the Baltic States, Spain and Great Britain, and we are really pleased to start our operations in Latvia. For players in Latvia, we are committed to providing safe, secure, innovative and exciting online gaming. We will adopt our 11-year international experience and best practices regarding the protection of players from possible risks created by the industry, and we will also implement them in Latvia, for example, through Neccton, which is an innovative, digital solution created in Austria to promote customer protection," says Victors Troicins, Chief Executive Officer of TonyBet Group.