MMO game Street Mobster leaking data of 1.9 million users due to critical vulnerability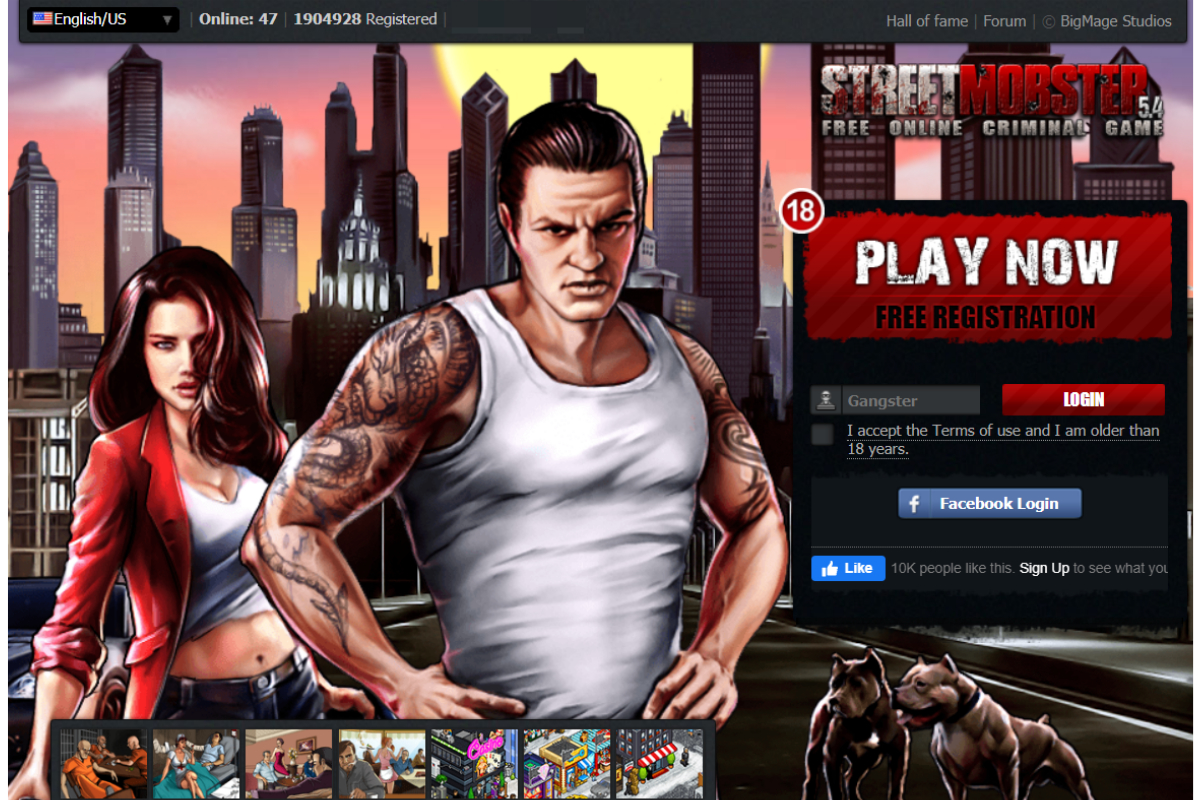 Reading Time:
3
minutes
Attackers could exploit the SQL Injection flaw to compromise the game's database and steal user data.
The CyberNews.com Investigation team discovered a critical vulnerability in Street Mobster, a browser-based massively multiplayer online game created by Bulgarian development company BigMage Studios.
Street Mobster is a free to play, browser-based online game in the mafia empire genre where players manage a fictional criminal enterprise. The game boasts a 1.9+ million player base and stores a user record database that can be accessed by threat actors by committing an SQL Injection (SQLi) attack on the game's website.
Other games created by BigMage Studios are also potentially vulnerable to the same type of attack, which means that there is a possibility that even more users might be at risk.
The records that can be compromised by exploiting the SQLi vulnerability in Street Mobster potentially include the players' usernames, email addresses, and passwords, as well as other game-related data that is stored on the database.
Fortunately, after we reported the vulnerability to BigMage Studios, CERT Bulgaria, and the Bulgarian data protection authority, the issue has been fixed by the developers and the user database is no longer accessible to potential attackers.
What is SQL Injection?
First found back in 1998, SQLi is deemed by the Open Web Application Security Project (OWASP) as the number one web application security risk.
Even though this vulnerability is relatively easy to fix, researchers found that 8% of websites and web applications are still vulnerable to SQLi attacks in 2020. Which, from a security perspective, is inexcusable. So much so, in fact, that UK internet service provider TalkTalk was hit with a record £400,000 fine over succumbing to a cyberattack that involved SQLi.
The vulnerability works by injecting an unexpected payload (a piece of code) into the input box on the website or in its URL address. Instead of reading the text as part of the URL, the website's server reads the attacker's payload as code and then proceeds to execute the attacker's command or output data that would otherwise be inaccessible to unauthorized parties. Attackers can exploit SQLi even further by uploading pieces of code or even malware to the vulnerable server.
The fact that Street Mobster is susceptible to SQLi attacks clearly shows the disappointing and dangerous neglect of basic security practices on the part of the developers at BigMage Studios.
How we found this vulnerability
Our security team identified an SQL Injection vulnerability on the Street Mobster website and were able to confirm the vulnerability by performing a simple command injection test on the website URL. The CyberNews team did not extract any data from the vulnerable Street Mobster database.
What's the impact of the vulnerability?
The data in the vulnerable Street Mobster database can be used in a variety of ways against the players whose information was exposed:
By injecting malicious payloads on Street Mobster's server, attackers can potentially gain access to said server, where they can install malware on the game's website and cause harm to the visitors – from using the players' devices to mine cryptocurrency to redirecting them to other malicious websites, installing malware, and more.
The 1.9 million user credentials stored on the database can net the attackers user email addresses and passwords, which they can potentially use for credential stuffing attacks to hack the players' accounts on other gaming platforms like Steam or other online services.
Because Street Mobster is a free-to-play game that incorporates microtransactions, bad actors could also make a lot of money from selling hacked player accounts on gray market websites.
What to do if you've been affected?
If you have a Street Mobster account, make sure to change your password immediately and make it as complex as possible. If you've been using your Street Mobster password on any other websites or services, change that password as well. This will prevent potential attackers from accessing your accounts on these websites in case they try to reuse your password for credential stuffing attacks.
However, it's ultimately up to BigMage Studios to completely secure your Street Mobster account against attacks like SQLi.
Disclosure and lack of communication from BigMage Studios
Following our vulnerability disclosure guidelines, we notified the BigMage Studios about the leak on August 31, 2020. However, we received no reply. Our follow-up emails were left unanswered as well.
We then reached out to CERT Bulgaria on September 11 in order to help secure the website. CERT contacted the BigMage Studios and informed the company about the misconfiguration.
Throughout the disclosure process, BigMage Studios stayed radio silent and refused to get in touch with CyberNews.com. Due to this reason, we also notified the Bulgarian data protection agency about the incident on October 9 in the hopes that the agency would be able to pressure the company into fixing the issue.
Eventually, however, BigMage Studios appear to have fixed the SLQi vulnerability on streetmobster.com, without informing either CyberNews.com or CERT Bulgaria about that fact.

888 Announces Q3 2021 Trading Update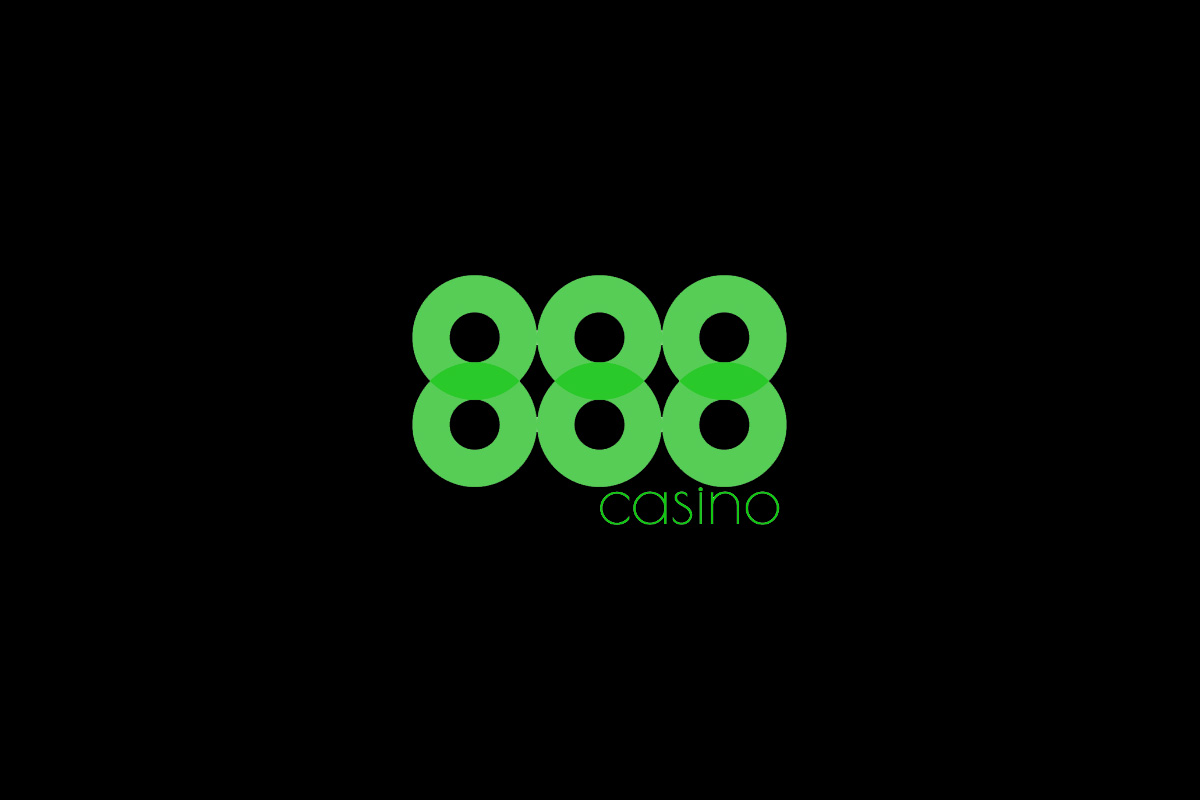 Reading Time:
3
minutes
888, one of the world's leading online betting and gaming companies, has announced a trading update for the three months ended 30 September 2021 (Q3 2021). The Group's Q3 2021 performance was in line with the Board's expectations.
At the end of the Period and following policy changes published by the Dutch Gambling Authority (KSA), the Group took the decision to cease provision of services in the Netherlands from 1 October 2021. The Group continues to believe the Netherlands represents an attractive medium-term opportunity and intends to apply for a local licence in the coming months. Notwithstanding this unforeseen development within the Netherlands, the Board remains confident that the performance of the Group during the current year will be in line with its expectations.
Looking ahead, the timing of any licence award within the Netherlands remains unclear, but the Group aims to be operational within the country during the second half of 2022. This temporary closure is expected to negatively impact 2022 EBITDA, post certain mitigations at Group level, by approximately $10 million, with no change in the Group's expectations for 2023 and beyond.
Itai Pazner, CEO of 888, said: "Q3 2021 was a period of outstanding strategic progress for 888. During the period we announced the transformational acquisition of William Hill International, successfully launched SI Sportsbook in the US, and began operating 888sport under a new licence in Germany as we continued to execute our plan to build a global online betting and gaming leader.
"Alongside these important strategic milestones, I am pleased with the Group's continued positive trading, particularly as we lap very tough comparative periods. This performance reflects the continued success of our data-driven investments and execution against our product-leadership plan that delivers ongoing improvements in the usability, quality and safety of our sports betting and gaming products.
"Underpinned by our advanced technology, leading products, and strong brands, as well as the increased scale, talent and diversification that the Group will benefit from as a result of its combination with William Hill International, we have a very exciting platform for long-term growth."
Business Review
Q3 2021 was a period of significant progress for 888. During the Period, the Group announced the transformational acquisition of William Hill International, which will significantly enhance the enlarged Group's scale and create leading positions in several key regulated markets. In addition, the Group continued to deliver on its long-term growth strategy in the US market with the successful launch of SI Sportsbook in Colorado, utilising 888's in-house sports betting platform for the first time in the US.
B2C
Gaming revenue growth of 11% was led by casino, reflecting the continuing success of the Group's investment in enhancing the user experience through product and content leadership as well as AI-driven personalisation.
During the period, the Group launched more than 150 new casino games including several in-house developed games, which continue to resonate well with customers and provide a differentiated experience. Alongside expanding the range of content, the Group continues to improve the experience for customers using AI-driven recommendation engines and personalised offers, which it believes is leading to increased share of wallet, and therefore market share gains in several key regulated markets such as the UK, Italy, Spain and Romania.
Betting revenue declined 15% against Q3 2020 when the Group delivered a very strong performance that benefited from a condensed calendar of sporting events following Covid-related disruption, particularly within football across the Group's UK and key European markets. Compared to Q3 2019, betting revenue increased 21%.
B2B
Revenue from 888's B2B division increased 4% to $9.6 million, with both the bingo and US operational segments delivering moderate growth.
SYNOT Games Signs Distribution Deal with Playtech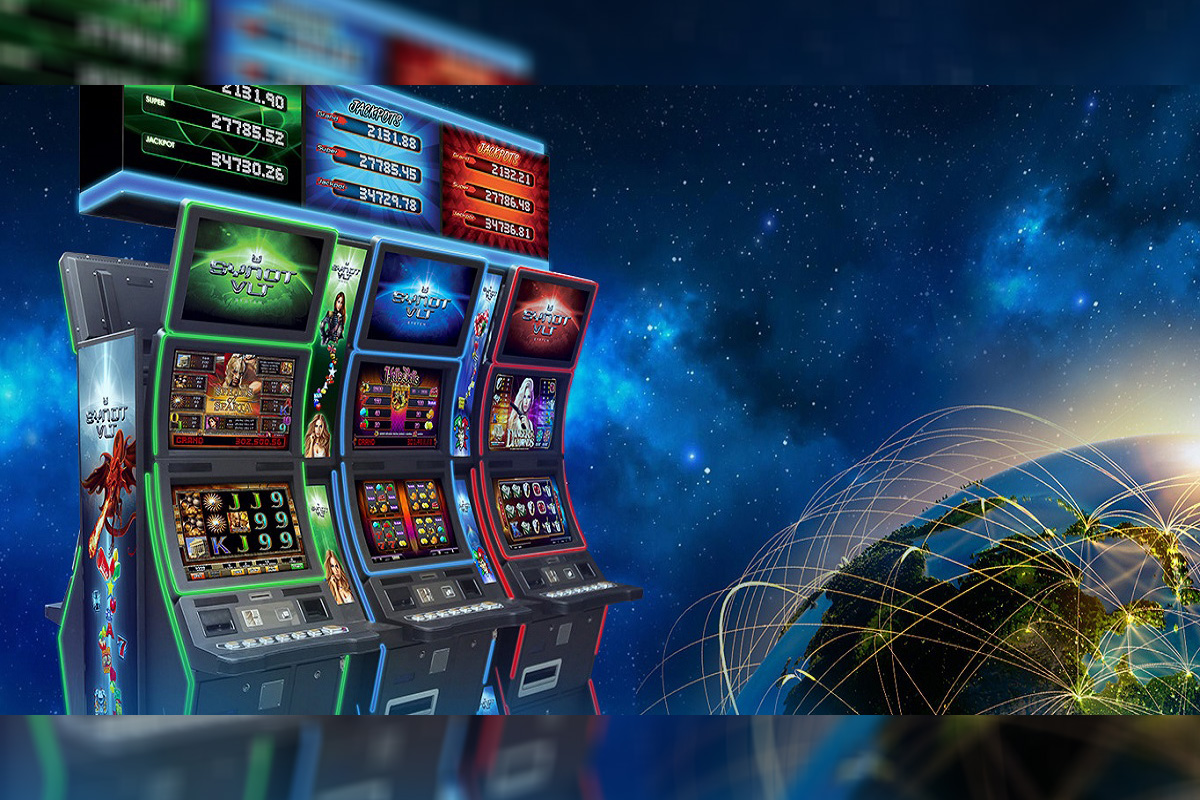 Reading Time:
< 1
minute
SYNOT Games has signed a new content distribution deal with Playtech, the world's leading gambling technology company.
This deal is another important landmark in the SYNOT Games growth strategy, continuing to deliver gaming content into new, regulated markets.
This partnership will further enrich the existing Playtech offering of popular titles, including top performers such as Book of Secrets, Respin Joker, Mysterious Atlantis and newest releases Pixel Reels, Fruits Go Multiply, Diamondz and others. SYNOT Games slots will be available in both desktop and mobile resolutions.
The popularity of the 70 plus in-house produced SYNOT Games has risen rapidly among Europe's largest online casino brands as well as retail slot halls and is now available to a broader player audience.
"This partnership shows our commitment to expanding our reach into new regulated markets across the globe and we are looking forward to a successful partnership," Ivan Kodaj, CEO at SYNOT Games, said.
"We are delighted that SYNOT Games has joined the Playtech distribution network as its Casino software partner. Playtech's scale and distribution is a powerful offering for potential partners, and this is a great example of our commitment to partnering with the right and well-known companies to bring great content to regulated and growing markets," Tomasz Mogiła, Country Manager at Playtech, said.
Free Bets to be Banned in Ireland Under Landmark New Gambling Laws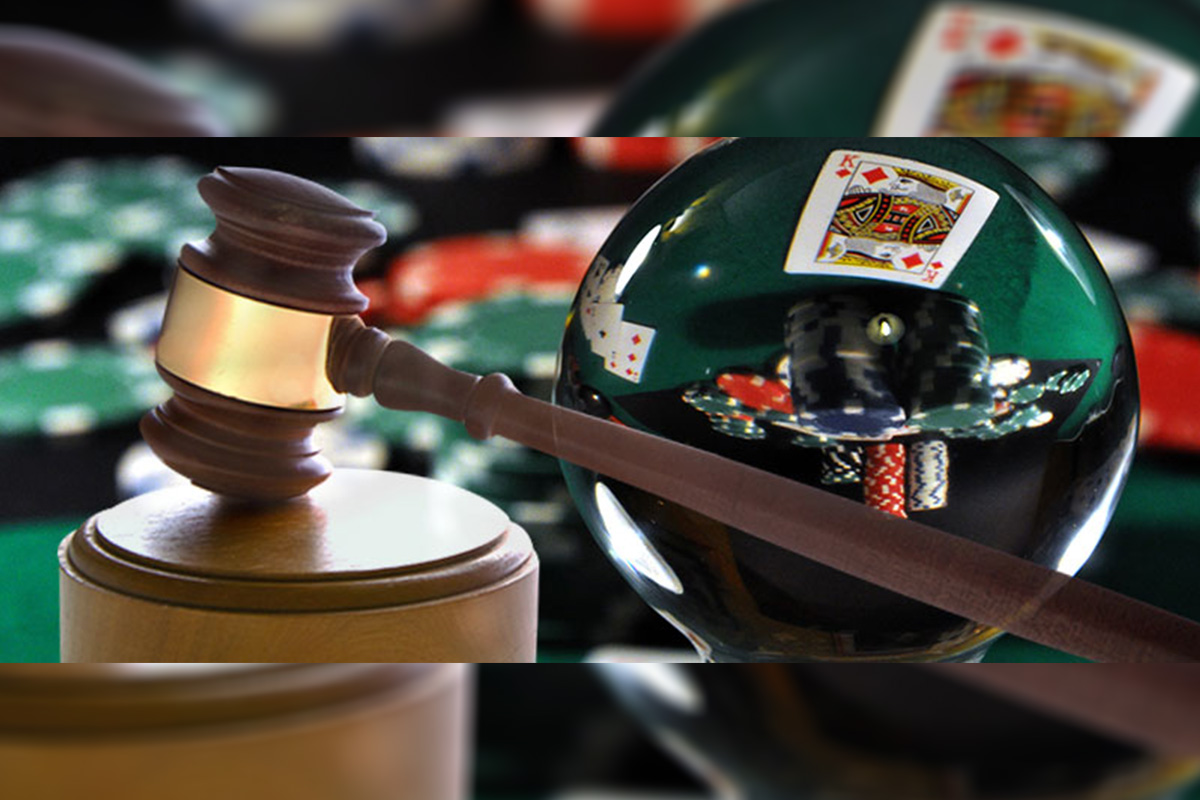 Reading Time:
< 1
minute
A proposal for new gambling laws in Ireland is calling for the banning of free bets in the country.
The newly proposed gambling legislation in Ireland also seeks to create a national gambling regulator in 2022. The regulator will be given powers to revoke or suspend gambling licences, and will be able to freeze accounts and block incoming payments to providers, while there will be no inducements or VIP treatment for certain gamblers.
A social impact fund meanwhile will also be established, which will place a levy on gambling companies, which will fund addiction treatment and other awareness measures. A self-exclusion register will be available to allow gamblers to restrict themselves from certain providers for a certain period of time.
Advertising is another area that will be subject to strict measures, with the new regulator able to issue codes around the time and frequency that gambling ads can appear on TV, radio and other media. Bans on ads which may appeal to children will also be put in place.