AC Milan enters Esports in partnership with Top Italian Organization QLASH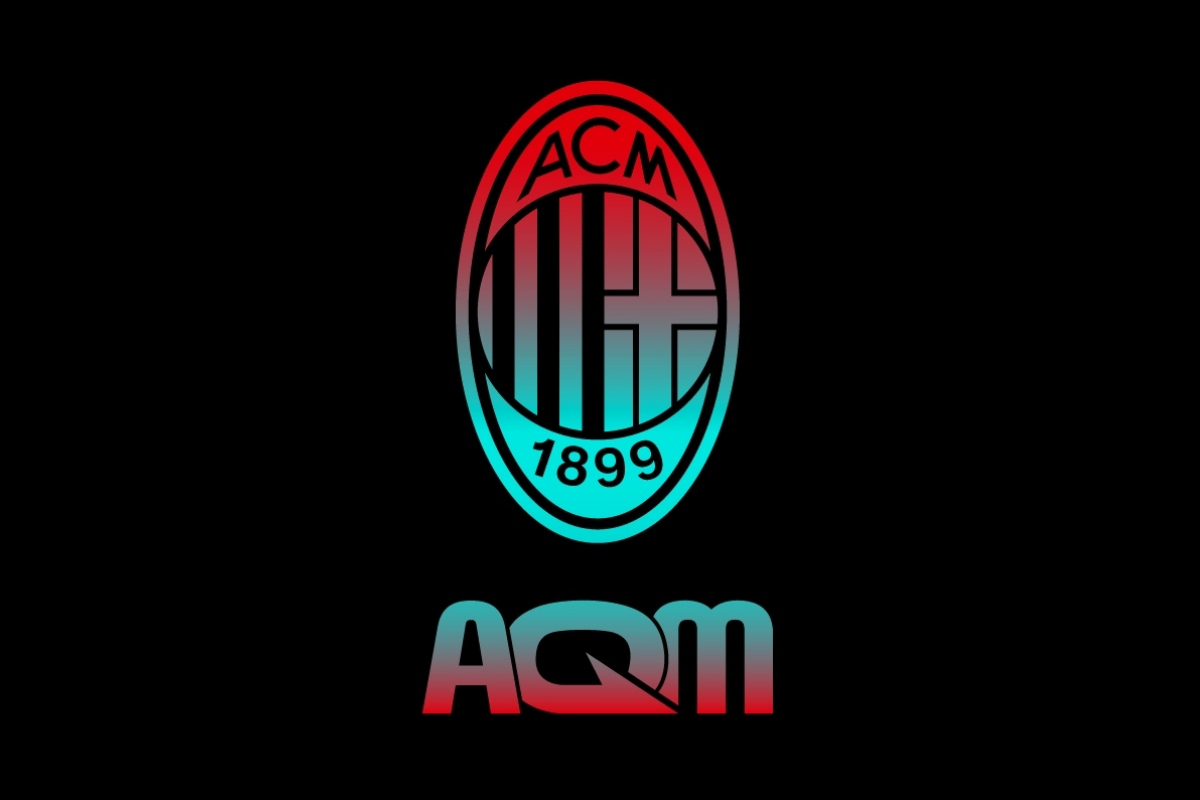 Reading Time:
2
minutes
The AC MILAN QLASH will be represented by Diego "QLASH Crazy" Campagnani and Fabio "QLASH Denuzzo" Denuzzo
AC Milan is entering the dynamic world of Esports for the first time through a strategic partnership with QLASH – a leading global Esports organization that was recently named Best Italian Team at the Italian Esports Awards 2020.
The new team will be named AC MILAN QLASH competing across both football simulation and wider Esports where the competitive scene has been growing exponentially in recent years, especially with the introduction of Esports counterparts of national championships.
The colours of AC MILAN QLASH will be represented by Diego "QLASH Crazy" Campagnani who finished the FIFA20 season as #1 ranked in the world for Playstation and Fabio "QLASH Denuzzo" Denuzzo, a famous Italian gamer who competes on the Xbox console. Both of them will be participating in the eSerie A TIM 2020/2021 championship as well as in the other official FIFA21 competitions, such as FIFA Global Series and FIFA Club World Cup.
In addition to FIFA, AC MILAN QLASH will be competing in Brawl Stars, taking part in the World Finals to be played on November 21st and 22nd. Brawl Stars is a leading mobile gaming title with an average of more than a million active users per day.
Casper Stylsvig, AC Milan's Chief Revenue Officer, said: "We're happy to announce this brand-new partnership with QLASH. This agreement is another important step in our Club's modernization and innovation path. We are sure it will be an exciting and incredible experience, both for us and for our fans around the world, and we're delighted to be embarking on this new adventure in the world of Esports in partnership with a leading company like QLASH."
Luca Pagano, QLASH co-founder and CEO was enthusiastic about the new partnership: "For traditional companies that have the courage to adjust and embrace innovation, Esports can represent a huge growth opportunity. We are thrilled and proud that AC Milan decided to pick QLASH as their Esports arm, not just for operation, but also at brand and commercial levels. AC MILAN QLASH is a true, deep, and effective partnership. For sponsors that want to invest in the future, without neglecting the present or their traditions, together we will be able to offer the best of both worlds."
The partnership between AC MILAN and QLASH is part of the Club's long-term strategy to invest in new opportunities to engage with a younger audience, create a presence in the entertainment space and focus on the latest digital initiatives. Working closely with QLASH allows the Club to leverage QLASH's industry expertise to ensure a sustainable and commercially driven approach to the world of Esports.

NASR Esports takes Global Esports Tour 2021 Dubai title in undefeated run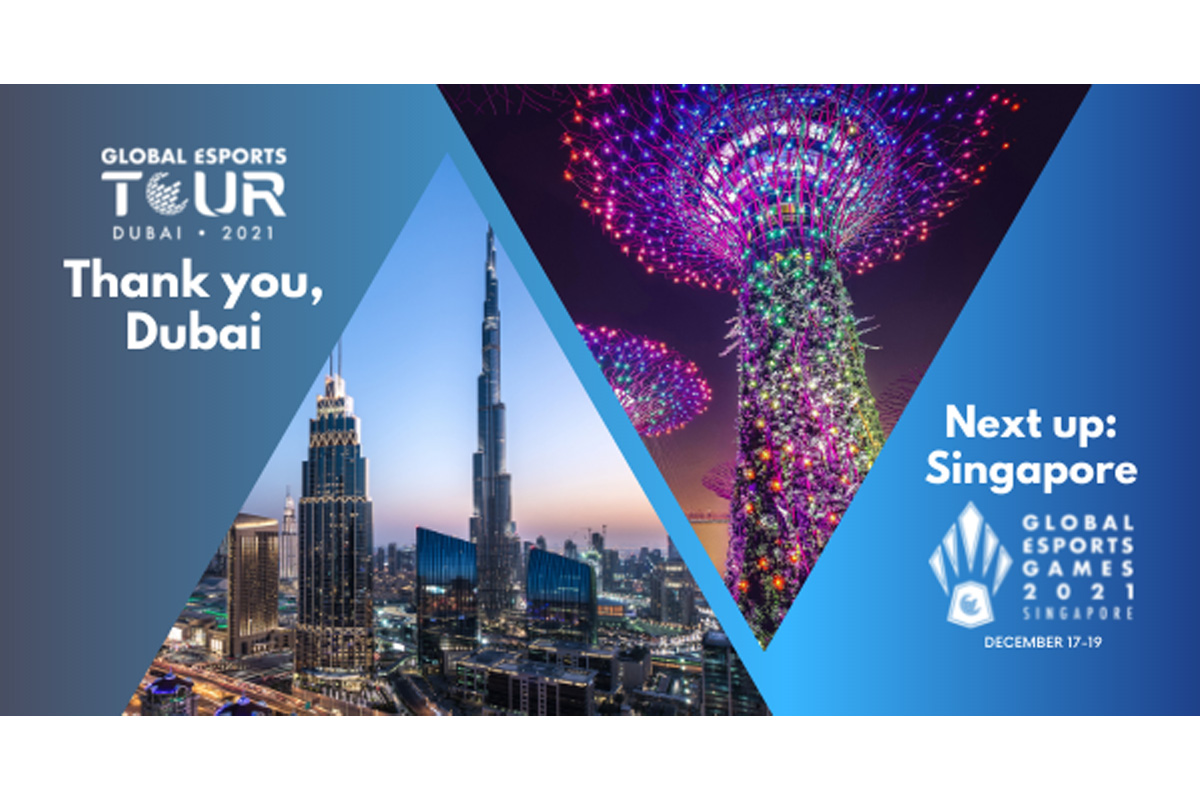 Reading Time:
< 1
minute
United Arab Emirates-based team NASR Esports lifted the Global Esports Tour 2021 Dubai title in style, winning the Counter-Strike: Global Offensive tournament in an undefeated run on November 27.
The team beat Doomsday 2-0 in the semi-finals in a best-of-three tie, before whitewashing Triple 6 3-0 in the best-of-five grand final to win the US$8,000 pay cheque.
The runners-up took home US$4,000 while Doomsday and Level E-sports won US$1,500 for making it to the final four.
They came through a field of 30 teams that took part in the open qualifiers, all vying for a spot at next year's Global Esports Tour Dubai.
NASR Esports' victory will assure them a spot at the event in March, where they will compete against the world's best professional CS:GO teams for a total prize pool of US$250,000.
The Dubai event wraps up the 2021 season of the Global Esports Tour, following successful stops in Los Angeles and Riyadh. Next up on the GEF calendar is the inaugural edition of its flagship event: the Global Esports Games held from December 17-19 in Singapore.
"Back to School": Epic Esports Events and RuHub talked about the theme of DPC tournaments in Eastern Europe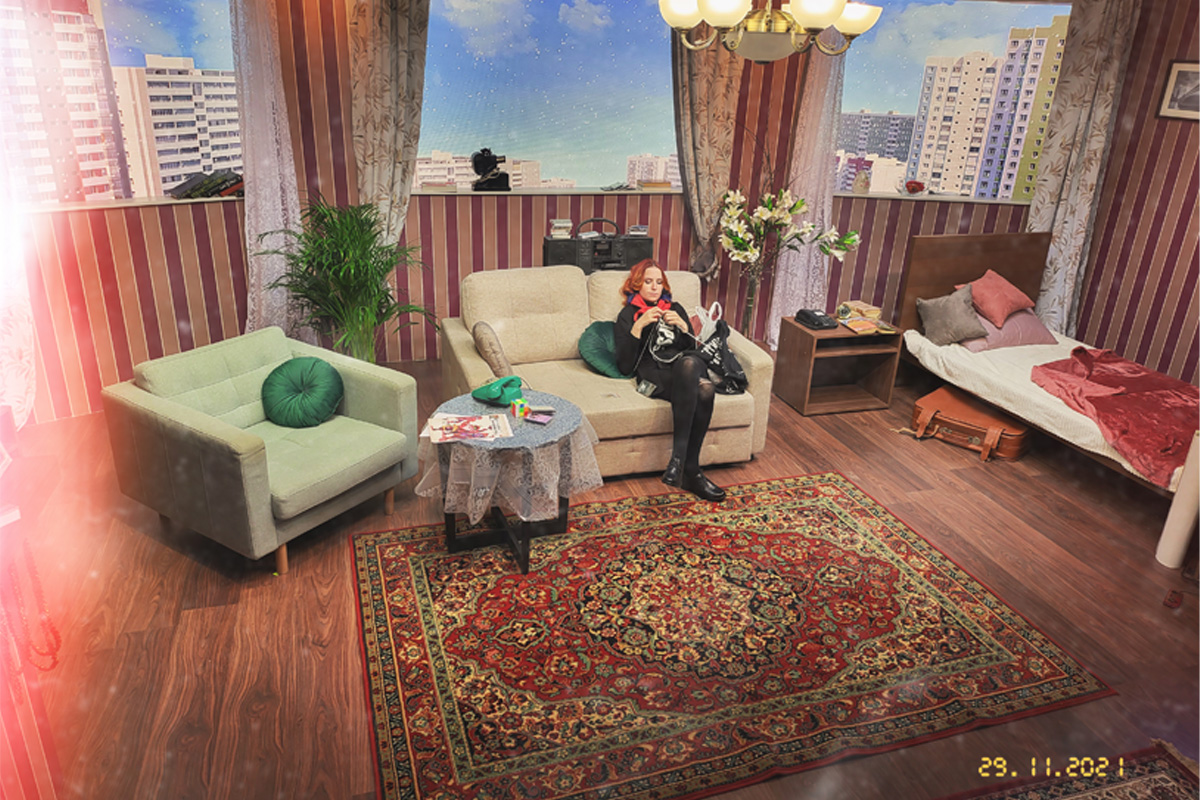 Reading Time:
< 1
minute
Tournament operator Epic Esports Events and RuHub Studio shared an idea that formed the basis for the studio space design and will manifest itself in all activities during DPC 2021/2022 in Eastern Europe.
Mark Averbuch, Product Director at Epic Esports Events:
"As you might have guessed from the RuHub Studio teaser, we have based the storyline on the theme of growing up, becoming, and learning. It will connect all three seasons of the DPC with a single line, and you will be able to observe with your own eyes how the tournament will develop and "grow up" from match to match, just as the intensity of passions increases from the group stages to the grand final."
Nikolay Petrossian, Head of RuHub Studio:
"In the first tournament of the season, the studio familiar to viewers will turn into an apartment of the 90s. Imagine that behind the scenes of the tournament is a hero, a future graduate of the school, who has a whole life ahead of him (and Dota 2, of course). His story will inspire us during the broadcast, and its elements will be reflected in thematic content and special activities for viewers. I won't reveal all the details, I'll see you on the broadcast! And remember: every stage of life — like every season of DPC — is interesting in its own way."
Exclusive Q&A with Alex Shybanov, Senior Sales Manager for CEE Region/PandaScore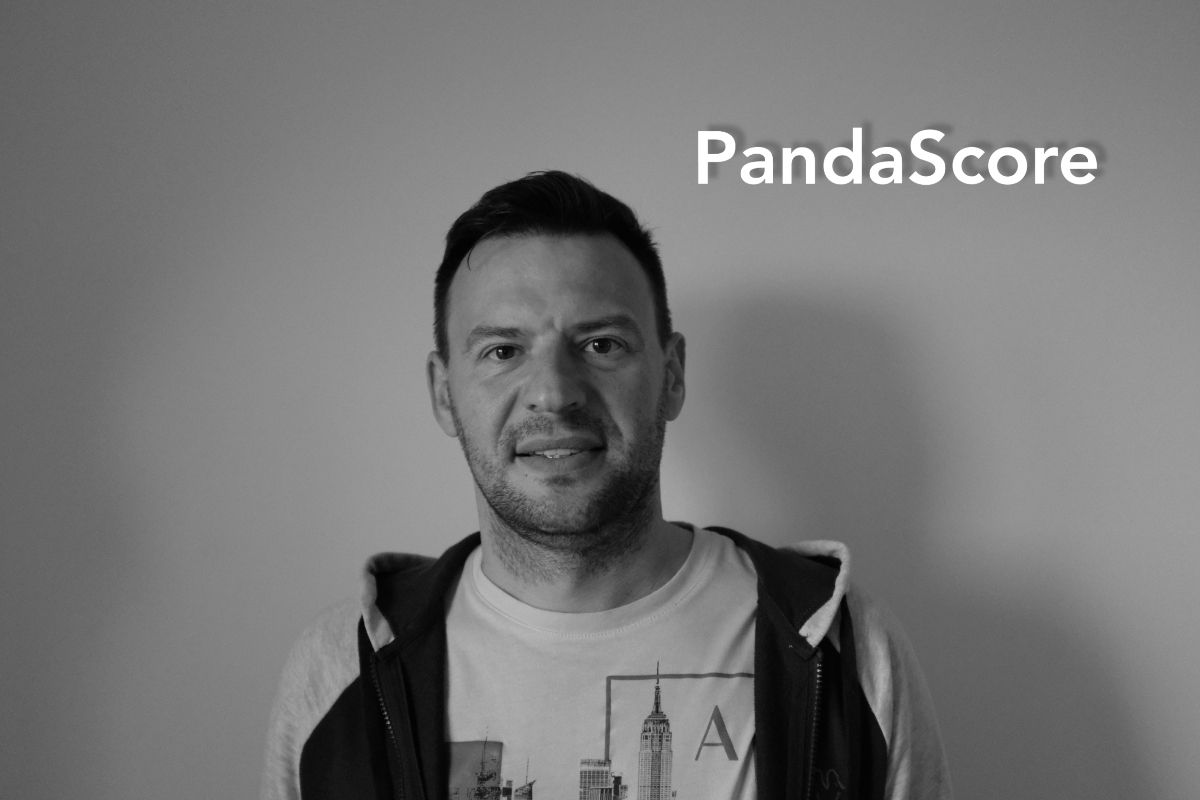 Reading Time:
4
minutes
What is the difference between PandaScore and big suppliers? 
The biggest difference is that we're solely focused on esports whereas a lot of the bigger suppliers concentrated on traditional sports. For PandaScore esports is the only priority. We're also fast and agile – we can implement new products and features incredibly quickly allowing our partners to leverage the fast-growing nature of the sector.
Another major difference is the data-led approach we take. We combine this with AI, our own trading models and a team of highly skilled traders which allows us to present one of the best esports betting products in the market.
Our trading models are worth highlighting as this is what really sets us apart. They're fully automated and cover all of the sports that we have. In comparison, most of the big suppliers are still using manual or semi-manual models.
Finally, the number of markets we offer and our uptime (the percentage of time that lines are open and available for players to place bets) is unrivalled. We are also open to feedback and regularly work with our partners to implement new tools and features.
This enables us to satisfy their individual needs and continually improve performance, something that the big providers cannot offer especially if esports is not considered a priority for them.
What do you have to say about the esports market in Central & Eastern Europe?
It is fast-growing, for sure, and is really well developed when compared with other European regions and markets like the UK. In fact, across CEE esports is often among the top five bets on sports in terms of revenues and turnover.
What is driving this? Several factors but in particular there are some really strong teams that are based out of CEE countries. This includes Na'Vi (CS:GO) and Team Spirit (Dota 2) – 2021 TI champions. This has helped to elevate the popularity of esports across the region.
To bet on esports, you really have to play esports and CEE is a big market in terms of the number of players that play video games. This in turn helps to drive esports engagement and betting on esports as there is a larger pool of consumers that understand how it all works.
What is interesting is the popularity of certain games in CEE, which differs from other European markets. CS:GO is by far the most popular game to play, with Dota 2 number two across the market. But globally, League of Legends is the most popular.
Why is your trading solution specifically suited for the CEE market?
There are several key reasons why PandaScore is perfectly suited for operators targeting the CEE market. The first is our local coverage; we offer odds and markets on all local tournaments across the region including in Poland, the Czech Republic and Russia.
Next, our data-driven approach and unique models allows us to achieve the best uptime. For CS:GO uptime levels are in excess of 90% and with Dota 2 it is 75%. This is between 20-25% more than our rivals which means our partners can offer their players more betting opportunities.
This is achieved via our automated models and not having to change the lines manually. With players able to bet 25% more during the game, this is a major value driver for operators. This is only set to become more significant with the continued growth of live esports betting.
Finally, we have comprehensive margin management, and this is important for operators targeting the region because esports bettors are sophisticated. They are not recreational players and have a deep understanding of how games work and the betting options available to them.
Our partners can set different margins across a range of factors such as pre-match, live, games, markets, and more.
This allows them to maximise their margin but also run promotions around particular games and markets, lowering the odds to make them more attractive on a specific game and then setting a higher margin on second and third-tier games to balance this off. 
How do you balance this approach for your partner operators, who may have different needs?
Our trading dashboard has been designed to put the power in an operator's hands. Their traders can manage everything from booking (such as by game, tournament tier, automated) to margin management (possibility to set different margins for different games, markets, tournaments) and more.We have many different markets, especially for live betting. For CS:GO, for instance, we have 60 pre-match markets and 24 live markets.
As an example, we have recently rolled out player markets for total kills over/under. This allows operators to increase revenues by offering markets on specific players and teams that are popular in that region or market. And it's becoming more and more popular.
What are PandaScore's goals for 2022 and esports?
Esports will continue on its rapid growth trajectory. It is already in the top five sports in some markets and I believe this will become the case in more and more regions in 2022. Offline tournaments are also returning which will be a further catalyst for growth.
Regarding PandaScore, we will continue to increase the scale and scope of our coverage and particularly when it comes to local coverage. This will be driven in part by cooperating with local tournaments and securing additional data partnerships.
We will keep building out our market and product offerings – player markets have launched with CS:GO but we plan to extend this to other games such as Dota 2. We are also working on offering multiples for specific games with a bet builder feature also in the works.
2022 is set to be another breakthrough year for esports and esports betting, and as always PandaScore will be at the cutting edge of this incredible sector.