F1 ESPORTS PRO SERIES EVENT 2 LIVE THIS WEEK, FEATURING BRAND NEW CIRCUIT, & NEW F1 TRACKS TAKEOVER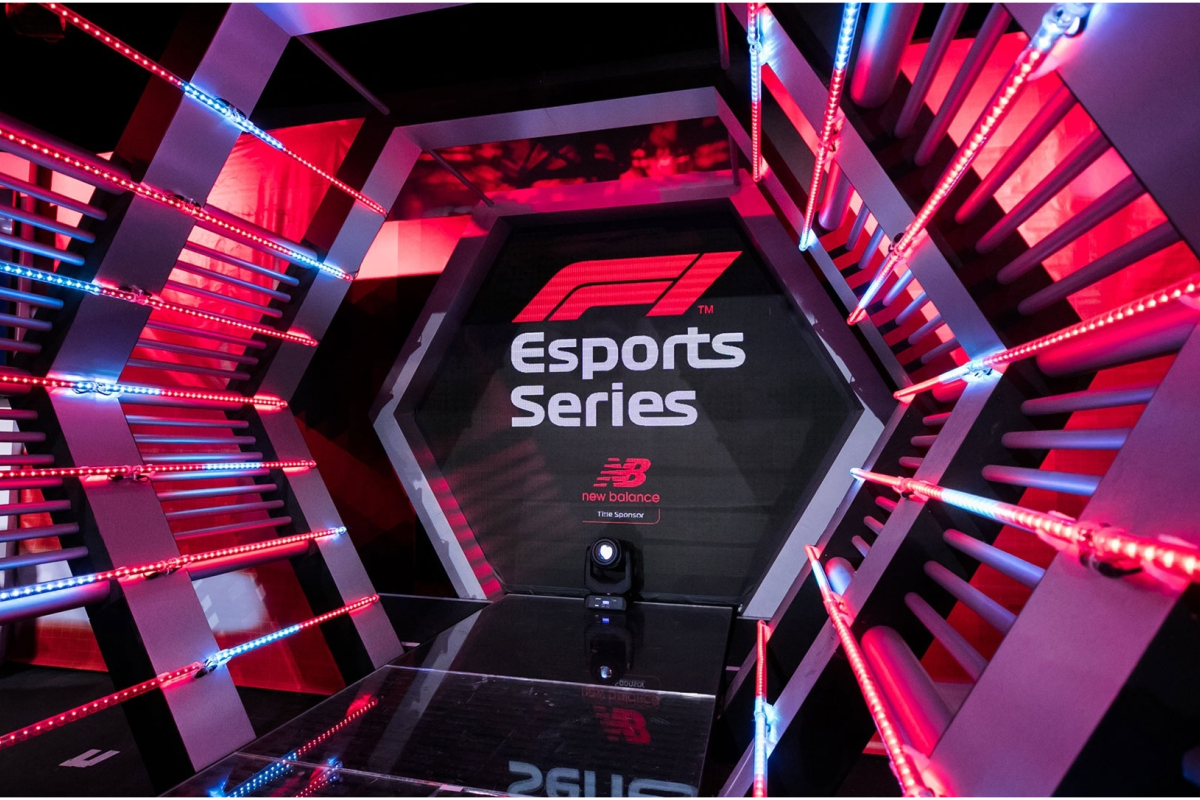 Reading Time:
5
minutes
TIMING DETAILS, WHERE TO WATCH INFO, AND DRIVER QUOTES FOR F1 ESPORTS PRO SERIES PRESENTED BY ARAMCO
The F1 Esports Pro Series presented by Aramco started in style last month as Alfa Romeo's Jarno Opmeer dominated in Event 1, securing two victories, and reigning champion David Tonizza also picked up a crucial win for Ferrari, as fans were treated to three fantastic races. You can view the 'Top 5 moments' from Event 1 on YouTube here, and are free to embed this in editorial if you wish.
Event 2 gets underway on Wednesday afternoon with a trip to Zandvoort, a brand new circuit for the F1 Esports Pro Series, before battling out it on a fan favourite – the Circuit Gilles Villeneuve in Montreal. Thursday's action will see drivers go wheel to wheel at the Red Bull Ring, to round off the first half of the series.
The live shows will be streamed online via F1's official channels on Facebook, YouTube, Twitch and Huya, as well as broadcast on television by international partners such as ESPN (US), Sky (UK) and Ziggo (Netherlands), whilst Qualifying show content will be streamed exclusively on Twitch, YouTube and Huya (China). For full information about the Pro Series visit: https://www.f1esports.com/
Please see the table below for the full breakdown of the platform splits so you don't miss a moment of the action:
Day
Session
Time (GMT)
Coverage
Wednesday 4 November
Qualifying Show 1
(featuring Quali. 1 highlights and Quali. 2 live)
15:30 – 16:45
Twitch / YouTube / Huya (China)
Evening Show 1
(featuring Quali. 1 and Quali. 2 highlights, Race 1 re-run and Race 2 live)
19:30 – 21:00
TV & Online
Thursday 5 November
Qualifying Show 2
(featuring Qualifying 3 live)
15:30 – 16:45
Twitch / YouTube / Huya (China)
Evening Show 2
(featuring Quali/Race 1 and Quali/Race 2 highlights, Quali. 3 highlights and Race 3 live)
19:30 – 21:00
TV & Online
Drivers competing in this year's Pro Series have combined to build the ultimate gaming playlist for F1 Tracks, featuring songs that get them in the zone and the tunes they blast when they've secured a win! The playlist caters for all tastes, and features massive tracks from KAM-BU, Nothing But Thieves, You Me At Six, The Weeknd, Queen, Kings of Leon and even Elvis Presley! You can find links to the playlist below:
Spotify: https://spoti.fi/2YmjQL3 / Deezer: https://bit.ly/3hBqsgc  / Apple: https://apple.co/3jkgArh
Ahead of the second round of races for this year's Pro Series, we also caught up with three of the competition's stars to get their thoughts about the upcoming season. Please feel free to use these comments in editorial around the build-up to Event 2.
Marcel Kiefer
On visiting the Red Bull Performance Centre in October
Marcel: "I've been to the Red Bull Performance Centre with the team. It was a really great experience, because we got to know more stuff about all the other areas that we don't usually cover in our Esports training, like the physical activities, scheduling and how important it is to sleep and get physical exercises that can really increase your performance. It helped us a lot, and I think it already shows we're in a good position for the season."
Who to watch out for in terms of competitors
Marcel: "I think Alfa Romeo definitely. I mean we already knew that Alfa Romeo would be good this year. I expected Mercedes to be stronger, but maybe they will bounce back from the first event because it didn't go that well for them. Alpha Tauri were also pretty solid. Renault looks really strong this year. I think we are in a really close season and Ferrari probably people expected them to be a bit stronger. But they also had technical difficulties during the first event, so we don't know. I think Alfa is the big surprise. They made a huge step from last year."
On their chances to win the title
Marcel: "I think we can win both the Drivers and Team championship. We have a solid pair with me and Freddie. And I've already proven I can fight up there. And we all know Freddie can do it. So yeah, I believe we have what it takes for both titles. Obviously, the focus is on the Team championship, because we are already Team Champions from last year and we want to keep that title. But if it doesn't work out, we will just reapproach next year, just try to improve other areas. I mean, it's so tight that you cannot even be mad if you lose, you obviously want to win. But everyone's so good. They all work incredibly hard all teams. So if they win, they deserve it."
Dani Bereznay
On preparing for Event 2 of the season
Dani: "We've had a lot less time to prepare compared to what we had ahead of the first event. I don't think the field will be as tight as it was [last time] as people who adapt faster to the new circuits can have a bigger advantage. I'm pretty confident that we are the ones to beat ahead of the second event but Red Bull, Ferrari, McLaren, even the Williams guys, look pretty strong. Alpha Tauri and Renault included. To get in the top 10 will be really difficult."
On main competitors for the title
Dani: "I think it's good to be the team to beat but Alpha Tauri with Joni Tormala and Red Bull with Marcel Kiefer and Frederik Rasmussen are an insanely fast pair. Also, Ferrari with Enzo Bonito and the former champion, David Tonizza, are really big threats. If you see the timings and not just the results, there is maximum one tenth of a second that separates us from most of the field. It's basically one apex, one little mistake, and the championship can turn upside down pretty quickly. That's why esports is so good! We definitely don't treat it like we've already won and we definitely won't let off as the others are super motivated."
On esports drivers making mistakes
Dani: "The gaps are pretty small in esports and it's crazy to watch because we as drivers remember every single mistake of our laps. There are some mistakes that are inevitable, but there are some minor inaccuracies in our driving that we get frustrated about. What separates Jarno [Opmeer] from other drivers is that what he can do in a practice session he can pretty much replicate in the real life thing which is really hard as the pressure is so high."
On his relationship with teammate Jarno
Dani: "It's really important for me [to have a partner like Jarno]. I think we can push each other and the thing is with f1 esports is that we don't know any of the other teams lap times. So to have a competitive teammate sets a good benchmark because if you have a slower teammate and you are beating him by one or two tenth of a second per lap you don't know what kind of level you're at. But with Jarno, if you're beating him, you're basically beating all the top guys. I think we push each other forward and set a pretty great benchmark on what could be the actual lap times. I want him to perform well and I want to perform well myself. Of course I want to finish in front but if I finish second then I want it to be my teammate rather than someone from another team."
Cedric Thome
On what he learnt from former teammate Jarno Opmeer
Cedric: "Jarno is rapid, he's amazing. He was really quick last year as well but he had some moments where he was really unlucky. He's doing an amazing job [this year], he's first in the championship and he deserves to be where he is."
On his passion for darts
Cedric: "Yes, I love darts and obviously with us racing from home this year I have a board in my room so if I can throw a few [darts]. I feel like it's a good chance to free your mind and just throw some darts. It doesn't really help my concentration for F1."

Ninjas in Pyjamas wins Red Bull Home Ground open qualifier to earn a place in the Finals against the biggest VALORANT teams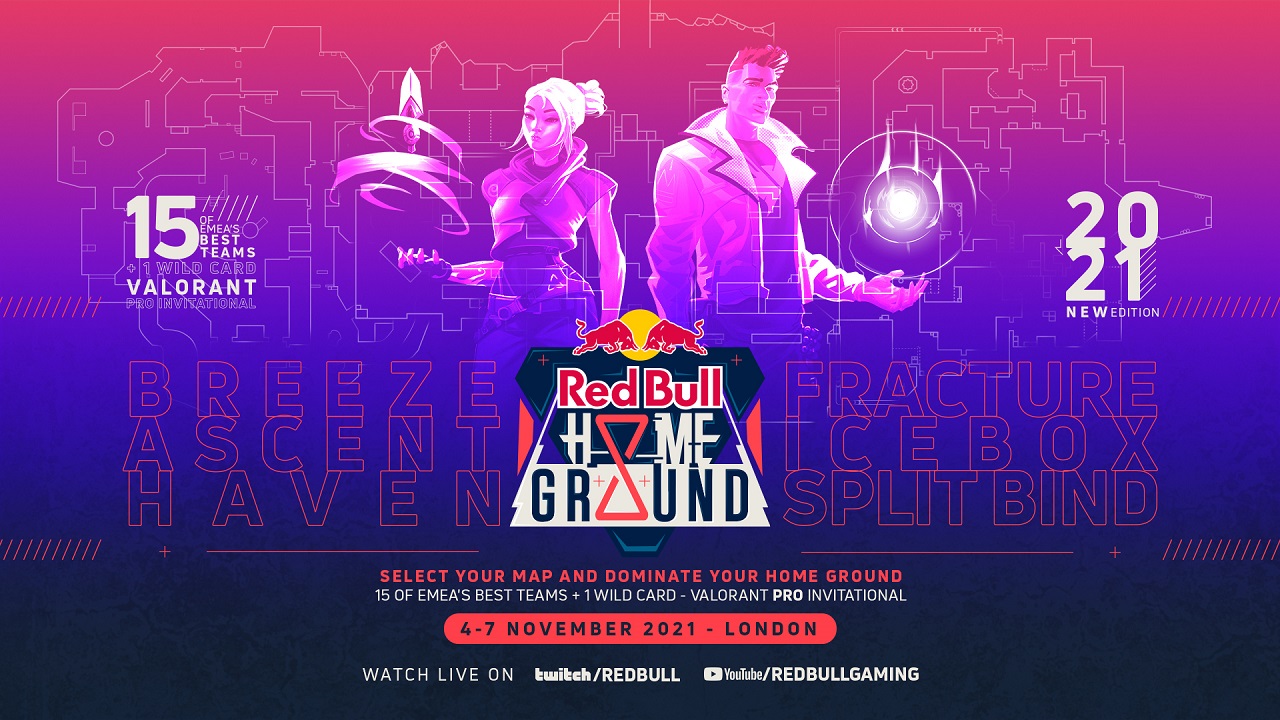 Reading Time:
2
minutes
Ninjas in Pyjamas mount a thrilling comeback to emerge victorious in the Red Bull Home Ground open qualifier final and seal a place at the pro VALORANT invitational in London, November 4th-7th.
Battling through a field of 64 teams across three intense days of competition, the open qualifiers culminated in an epic Thursday night showdown between London United and Ninjas in Pyjamas, with the Stockholm-based team scraping a hard-won victory that seals a place in the star-studded Red Bull Home Ground Finals.
Streamed on The Goose House's Twitch channel and casted by Ryan "RyanCentral" Horton and Vincent "Zescht" Talmon-Gros, the Final proved a gruelling series. London United scooped the first match, before a resurgent NIP returned the favour to set up a climactic deciding third round.
Going to the wire in the best-of-three clash, fans also got to see new map Fracture in competitive action for one of the first ever times. With the stakes high and tensions higher, it was nearly impossible to separate the two teams during the early clashes in the third round, before Ninjas in Pyjamas eventually pulled away to earn an incredible comeback win, and secure a place at Red Bull Home Ground against the very best VALORANT teams in November.
Cementing the final spot for Red Bull Home Ground, Ninjas in Pyjamas completes the sixteen-team lineup that features many of the biggest VALORANT teams, including G2, Team Liquid, Gambit and Na'Vi.
The full lineup for Red Bull Home Ground is as follows:
G2 Esports
Team Liquid
Vodafone GIANTS
Tenstar
Acend
Futbolist
Fnatic
Supermassive
Heretics
Anubis
FPX
Gambit
BIG CLAN
BDS
Na'Vi
Ninjas in Pyjamas
Speaking about the team's win, Ninjas in Pyjamas VALORANT Head Coach Emil "eMIL" Sandgren said: "The qualifier was tougher than expected, with a lot of underrated teams that deserve a lot of credit. That being said, we are happy to go through and will have to bring our A-game for the main event"
Red Bull Home Ground pitches teams in a riveting best of five battle, with the first two opening matches on each team's chosen 'home ground'. Added pressure is put on these opening home and away rounds, rewarding teams that can make the most of their home advantage and turn the tables on their opponent's chosen map. If a team wins these two opening rounds they automatically win the tie, while a stalemate will then default to a best of five format.
The competition pioneers a unique Home & Away structure that delivers an exciting twist to the normal VALORANT format, placing an even greater emphasis on map knowledge and strategy and a new layer of unpredictability to map picks.
Making the competition even more of a spectacle, renowned VALORANT host Yinsu Collins will be leading a lineup of talented broadcast pros bringing the Red Bull Home Ground experience to life throughout the London Finals.
Yinsu will be joined by two iconic pairs of casters, with Lauren "Pansy" Scott and Michael "hypoc" Robins teaming up once again to reignite their rapport after the VALORANT Champions Tour Stage 3 Masters in September, while Mitch "MitchMan" McBride and Tom "Tombizz" Bissmire will pair up to and lend their charismatic expertise.
Guild Esports Terminates Fintech Partnership Over Delays and Payment Issues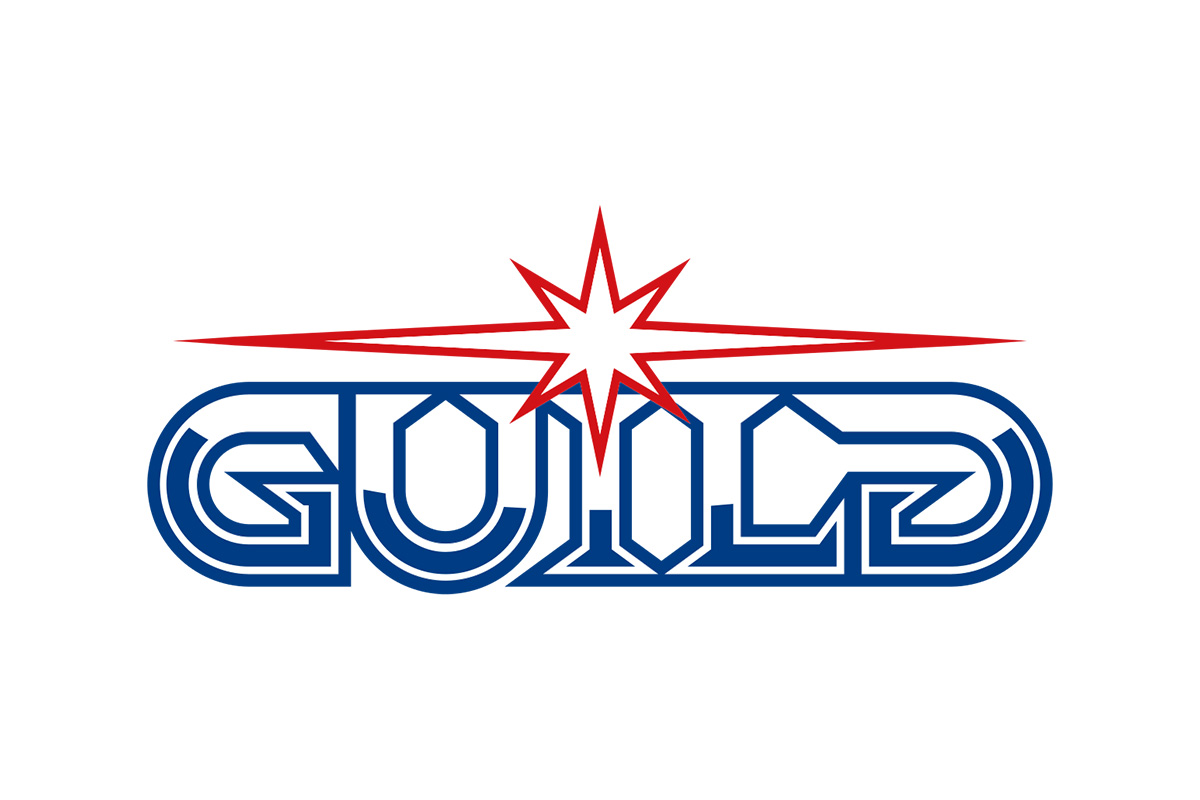 Reading Time:
< 1
minute
Guild Esports has announced that it has terminated the three-year sponsorship deal with a European fintech company, announced on 19 October 2020, following delays in the sponsor's launch and the payment of sums due under the contract.
Under the terms of the agreement, the sponsor was due to commence payments from the date of their global brand launch and unveiling. To date, Guild has not been given any clear timeline for their launch and none of the amounts scheduled under the contract have been paid.
Given the uncertainty about the contract and the strong appetite from other brands to partner with Guild, the Company has elected to terminate the contract with immediate effect to focus on new sponsorship deals that are at an advanced stage of negotiations.
The Company's new business pipeline remains robust, and it continues to generate strong and active interest from consumer brands in a wide range of sectors. In addition, the Company is working closely with its existing global sponsorship partners with whom relations are excellent and in line with expectations.
"We have been very accommodating and patient about this contract but have decided to terminate it due to increasing uncertainty over their launch plans. We are in active negotiations for new sponsorship deals and look forward to announcing these soon," Kal Hourd, chief executive of Guild Esports, said.
Duke of Edinburgh's Award Adds Esports as Skills Section Activity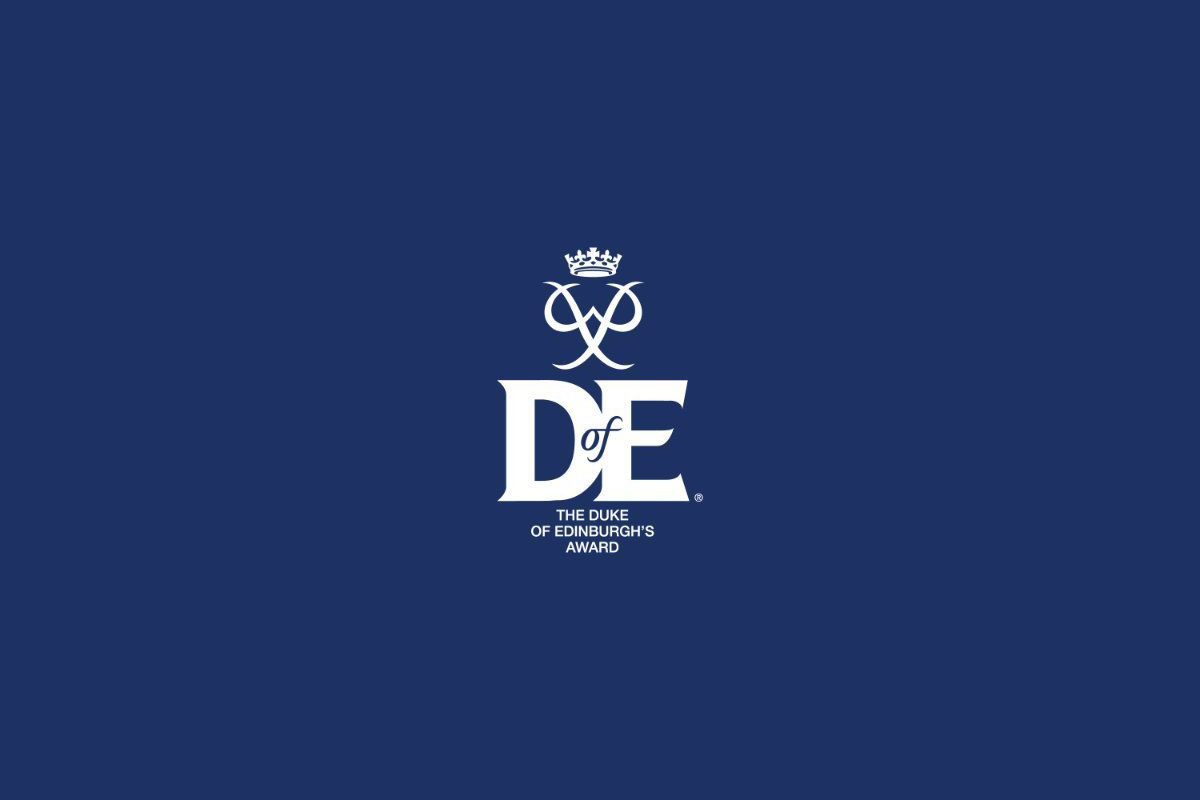 Reading Time:
2
minutes
On the eve of World Esports Day (October 23), The Duke of Edinburgh's Award (DofE) has added esports to DofE programmes.
Ruth Marvel, CEO of the DofE, said: "Esports is one of the fastest-growing activities in the UK and helps young people develop essential skills. DofE has a proud history of evolving our programmes to reflect the changing interests and needs of young people, so I'm delighted that, following a successful pilot, we've added esports to the DofE Skills list.
"DofE is all about helping young people develop themselves, so they have the skills and confidence to make the most of whatever life throws at them. Setting yourself challenges and mastering new skills is core to the DofE experience and esports provides a structured and safe way to do this, while also being a lot of fun."
Queen Mary's College in Basingstoke runs the DofE and has esports facilities. James Fraser-Murison, Head of Creative Arts, said: "It's great to see so many young people gaming as part of a team – making friends in a physical format in a facility like this, and also creating and forging brand new friendships with people they've never met before. It's fantastic that the DofE now offers esports as an option for young people. I'm sure it's going to prove an extremely popular choice with lots of students."
Before launching esports, the DofE conducted a pilot which revealed that playing esports helps young people develop skills such as strategic thinking, communication, leadership and teamwork while also helping to develop self-esteem and build organisational and social skills.
The British Esports Association (BEA) Head of Education, Tom Dore, praised the DofE for adopting esports into its programme.
"The BEA couldn't be more delighted that the DofE is now recognising value of esports. Like all traditional sports, it teaches young people many life-enhancing skills. It can also lead to a whole host of exciting education and career opportunities, not just within the global esports industry, but also wider digital, creative and STEM based industries," Mr Dore said.