BGC Urges UK Govt to Take "Science-led Approach" and Allow Casinos and Bookies to Re-open After Lockdown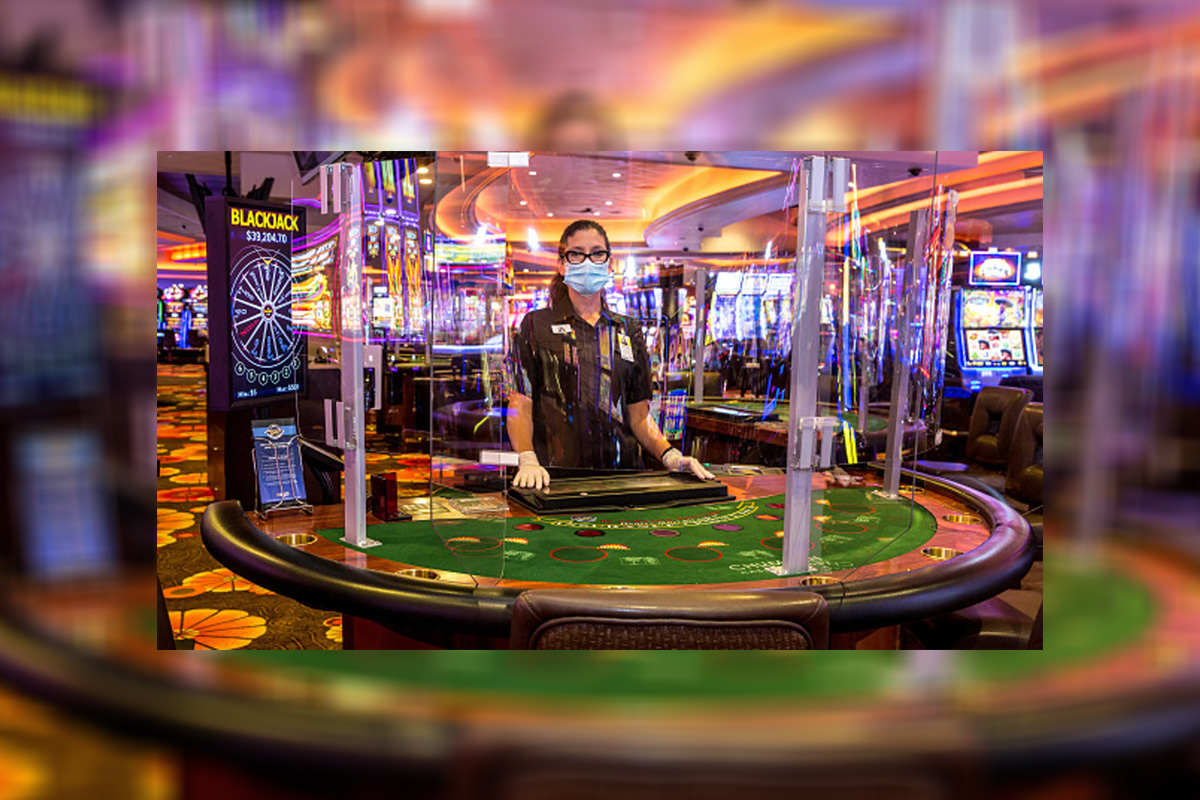 Reading Time:
2
minutes
The Betting and Gaming Council (BGC) has urged the UK Government to take a "science-led approach" and allow casinos and betting shops to safely re-open when the latest England-wide Covid lockdown ends.
BGC said there is no evidence that the venues have contributed to the spread of the virus. Since re-opening their doors in the summer, casinos and bookies have operated safely, contributing vital tax revenues to the Exchequer and, in the case of betting shops, millions of pounds to horseracing in levy and media rights payments.
Following Boris Johnson's latest announcement, every casino and betting shop in England will be forced to shut again until at least December 2.
Michael Dugher, chief executive of BGC, said he welcomed the extension to the furlough scheme which has been announced by Chancellor Rishi Sunak. But he said it was vital that when the latest lockdown is lifted, casinos and betting shops are allowed to re-open from day one so they can get back to contributing to the economy rather than relying on government subsidies.
Mr. Dugher said: "Nothing matters more to our industry than the safety of our staff and customers, which is why we want to contribute to the national effort to defeat this virus.
"We also welcome the support for businesses forced to close under the second lockdown.
"But when we exit this, the Government must have a science-led approach and avoid the arbitrary and unnecessary decisions that led to random closures of casinos and betting shops, which damage employment and revenues to the Exchequer.
"It's also important that when the latest lockdown is over, betting shops are allowed to open safely along with other non-essential retail, as they were in June. Casinos, which have the best anti-Covid measures operating anywhere in hospitality and entertainment, should also reopen at the same time.
"At a time when there is widespread despair among sporting bodies, the Government also needs to recognise that a healthy betting industry is vital to the funding of sport, and that betting shops in particular are critical to the financing of horseracing."

Germany's New Online Rules And Regulations For Gambling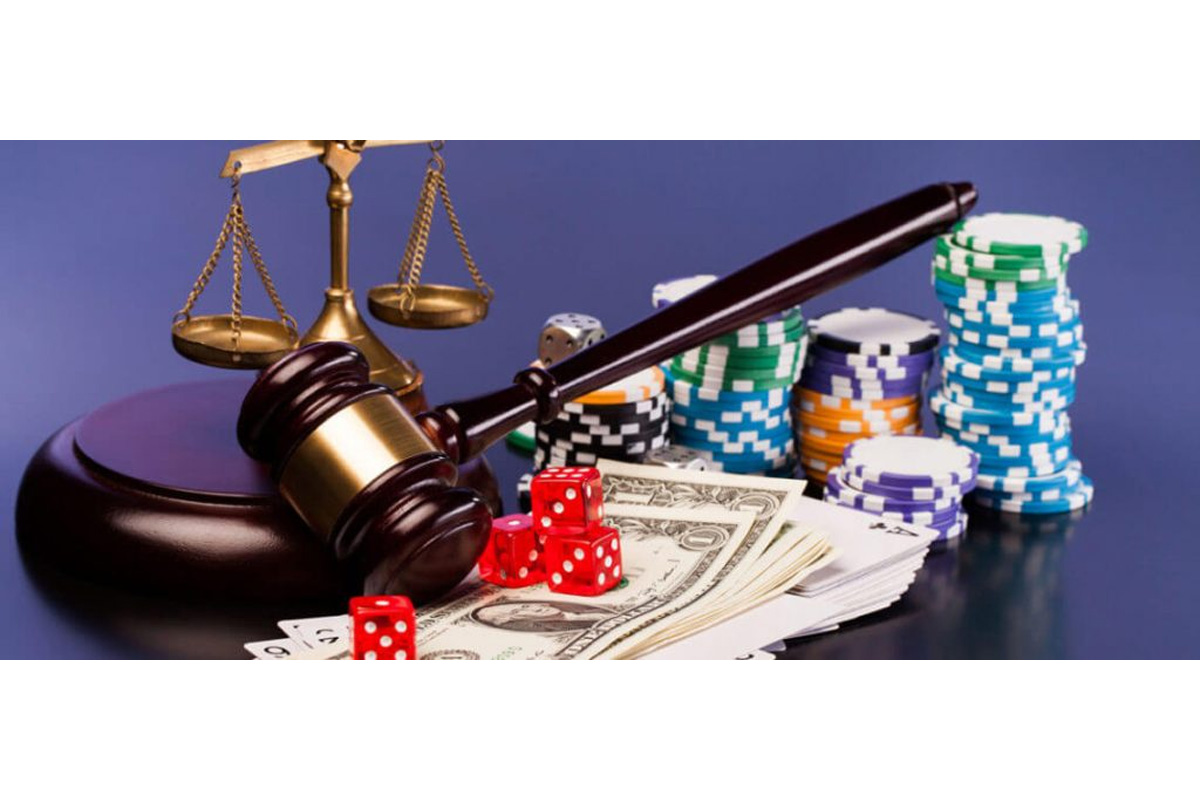 Reading Time:
4
minutes
Germany's gambling has been very strict and complicated. Still, the introduction of the updated Treaty on gambling ("ISTG 2021") on March 12, 2020, gives new licensing possibilities to those in the online gaming industry. This fantastic news will push the current ban on online slot machines and poker that have only been operating out of one state, Schleswig-Holstein. You can study more about it from Wildz online casino. This new treaty will also outline rules on gambling advertising, licensing conditions, and tax rates.
What Are The New Regulations?
Germany's online gaming has been restricted over the past, and changes had to be made hence done by the heads of state in 2020 and come to effect on July 1st, 2021. The restrictions were placed to protect the players and to prevent gambling addictions. Limitations include limits for spin-stakes, strict advertising laws, slot machines restrictions, and limits on in-game sports betting.
1. Account Verification
Players' accounts need to be verified properly and ensure the credentials given are of the player. This will be the work of the provider to check and confirm the details. This prevents fraud and other crimes from taking place. To set up the gaming account, a player shall register with the organizer with further information of first name, last name, date of birth, place of birth, and the residential area. Organizers will then verify the accuracy of the information. A unique feature is that the authority will set up a file to which all providers must report and join. Clients may use other people's identities, but when they get to be verified, it prevents identity theft as those caught are black listed.
2. Slot Machines
Having that, the slot machines were quick to give the game results; they are now required to spin and last for a minimum of 5 seconds, and the maximum stake for each to be capped at €1.00 per game. Any player that wants to play the most popular game will face restrictions on jackpots.
3. Advertising
Although there's a positive side to the new rules placed, there are still minor restrictions. Online gambling platform advertising is not allowed between the hours of 06:00 and 21:00. The German states hope that this restriction will help and not impact the lives of the young generations because they are vulnerable, and these sites may take advantage of them. Also, minors should not be their target audience.
The new advertising law also prevents the platforms from the cross-advertising, meaning they can't promote their casino while the player is playing another game.
Advertisements about online gaming should also not be misleading as well as promotion of gambling. Directed advertising via texts and calls is also limited, according to the new treaty.
4. Sports Betting
A limit has been placed at a maximum of €1000 per month, and they will be monitored by the service providers. Betting is allowed on the outcome of the game and the events that take place. Live betting is also allowed, but the rules are not clear about it yet. Sports betting on the occurrence of illegal behaviour or the sanctioning of unlawful conduct is not permitted.
5. Online Operators
Over the years, the law has been turning a blind eye to the illegal operators who have been operating above the law, but according to the new treaty, they won't be overlooked.
Online operators should update their systems according to the new laws made and ensure they abide by them.
6. Licensing
The regulations around licensing state that companies with licenses will operate across Germany. The permit will be valid for five years.
According to the ISTG, by 2021, private companies can apply for licenses to offer virtual slot machines, sports betting, and online poker. For an online gaming site to be approved, it has to have three aspects: valuable consideration, determination of winnings, and a chance to win.
A new body will be formed that will be based in the German state of Saxony-Anhalt that will act as a gambling regulator. This body will be responsible for issuing licenses.
7. Opposition Will Be Involved
This agreement represents a compromise that will unify Germany with Sweden and the Uk. German players used to gamble under the European Union license that sees the money being gambled.
Through the treaty, online companies wanting to operate in Germany can but have to apply for a specific license and have a base in Germany. They'll have to employ German speakers to communicate with players and would pay taxes.
8. Payment Transactions
Unlicensed gambling will not be participating in payment transactions. The supervisory body will issue orders to prohibit the payment transactions and be banned and prevented from participating in payments. Deposits and withdrawals via anonymous means of payment such as bitcoins are not allowed.
Other Regulatory Requirements For Online Gambling in Germany
Record the suspension of players in the suspended player's database that's also called the black list.
Comply with data protection and storage requirements.
Implement and regularly monitor their IT security concept.
Ensure exclusion of minors and suspended players through appropriate technical procedures.
Uses a technical system that records all the data required for the gambling supervision that stores data digitally.
Transmit information to the joint law enforcement authority to maintain a central limit database to ensure compliance with online gambling regulations.
When playing, the player has to pay a minimal amount issued by the state and not more than that.
Take Away
For the new treaty to be effective, time must pass, and the results will be seen. But they'll have to make sure German sites are more attractive. Although there's competition from other online companies, allowing them to do business in the country is a win-win situation as they have to pay their taxes and the licensing fees. Companies should seek advice and consult with experienced German legal professionals before proceeding with the new rules and regulations.
Jagex announces partnership with indie studio Games by Malcs to publish Melvor Idle, a RuneScape-inspired idle game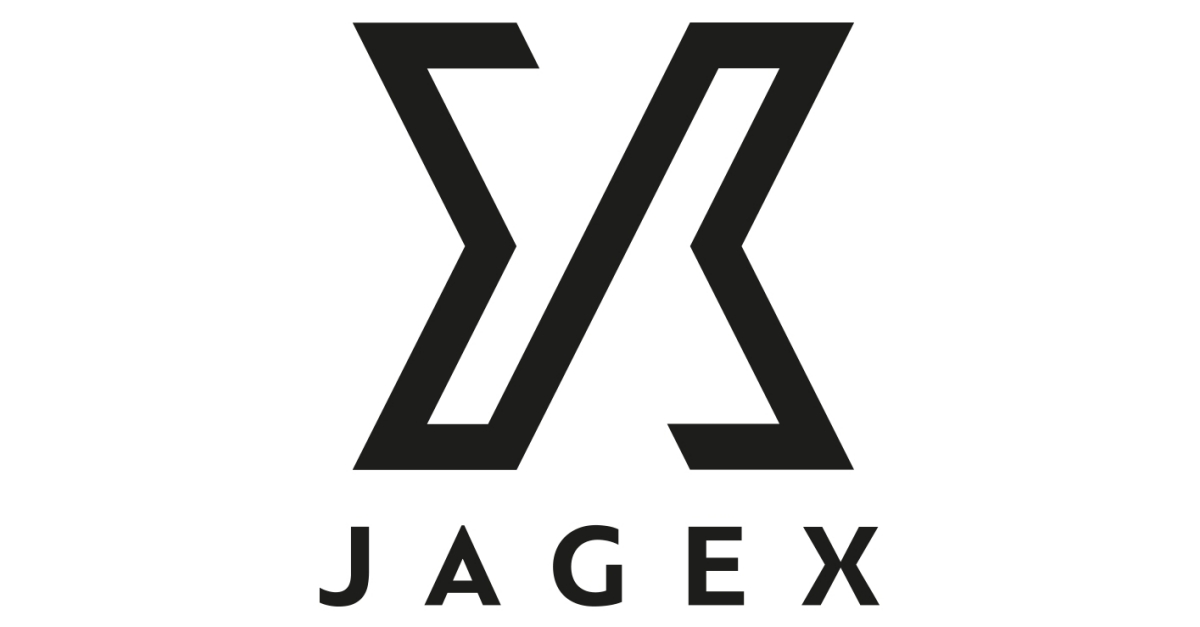 Reading Time:
2
minutes
Leading British video game publisher and developer Jagex, creator of the iconic living game RuneScape franchise, today announced that it will be working with indie developer Brendan Malcolm to publish Melvor Idle under the Jagex Partners banner. Currently in Early Access, Melvor Idle is a game heavily inspired by Jagex's renowned RuneScape franchise and has already been downloaded more than 600,000 times across Steam, App Store and Google Play.
The brainchild of Australian solo developer Brendan Malcolm, a player of RuneScape since his youth, Melvor Idle was devised as a means of reimagining the core components of the RuneScape franchise in a way that they could be enjoyed casually, fitting around the busy schedule of his adult life. Taking inspiration from the setting, skills, combat and mechanics of RuneScape, he distilled the core components down into an idle game in the same vein as games such as Clicker Heroes and Egg Inc.
Jagex first became aware of Melvor Idle in early 2020, and was hugely impressed with the game, realising there was a significant opportunity to help support the game's future development, and to reward a fan-made passion project and bring it to the attention of RuneScape players around the world. The game will come out of Early Access and release officially this November.
Chris Pfeiffer, Director of Product Management for Jagex Partners, said: "We are incredibly excited to be publishing Melvor Idle. Every once in a while, we come across a game and a developer that is so well aligned with our core values that it seems a natural fit for Jagex Partners. With so many of our staff being fans of the game, and seeing what Brendan has been able to achieve as a solo developer inspired by the games we have been developing for 20 years is truly magical. We very much look forward to using the skills and experience we have at Jagex Partners to support the future development of Melvor Idle, leveraging our marketing, communications and localisation resources to make sure the game reaches the widest possible audience and its full potential."
Brendan Malcolm, Games by Malcs founder and the creator of Melvor Idle, said: "Being able to work with Jagex directly on this has been a dream come true. I never would have imagined when I started development on Melvor Idle back in 2018 that I would eventually receive the support of the very studio that inspired me in the first place. The support this partnership has provided me will not only enable me to reach even more players with Melvor Idle, but will help me really establish Games by Malcs as an up-and-coming studio with an office in Perth, Australia. I can't wait to work with Jagex on making Melvor Idle an even bigger success than I had hoped for."
Melvor Idle is currently in Early Access on Steam (with 93% positive reviews*) and will be launched in November priced at $9.99 / £7.19 / €8.19. The game is also free to try on iOS (4.9/5 review score*) and Android (4.8/5 review score*) with in-app purchase for the full version.
Melvor Idle is the game announced by Jagex Partners, with Space Punks, developed by Flying Wild Hog, currently in Early Access on Epic Games Store.
Jeff Pabst, Vice-President of Third-Party & Partnerships, said: "Jagex Partners continues its focus on becoming the go-to publisher for living games developers around the world. However, great community-led games like Melvor Idle have inspired us to broaden our search for development partners to include games that represent the community-first ethos Jagex has always followed. We look forward to more announcements as we close out the year and push onwards to 2022 and beyond."
Bet-at-home Decides to Temporarily Discontinue Offering Online Casino in Austria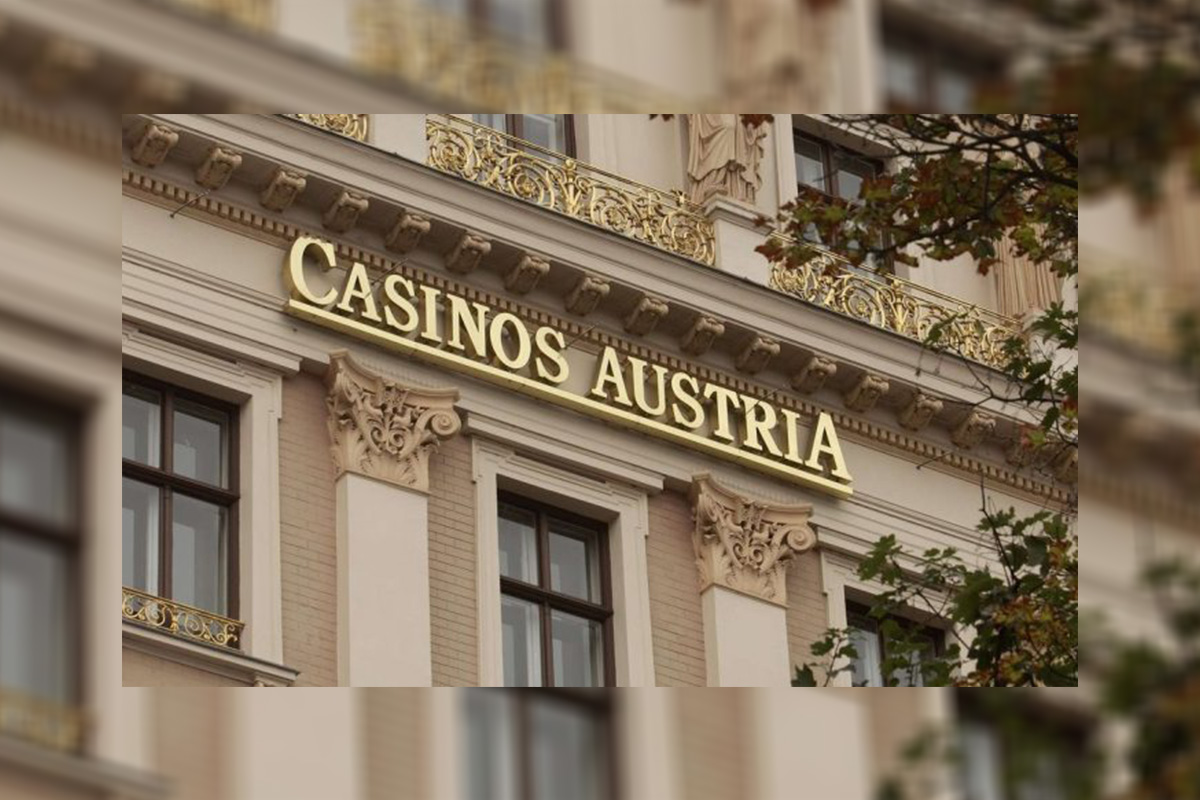 Reading Time:
2
minutes
Bet-at-home AG has announced that it will temporarily discontinue its offering of online casino in Austria, and recognise further provisions due to player lawsuits for repayment of gaming losses.
The Management Board decided during a meeting with the Supervisory Board to put the online casino offering in the country on hold. This is due to the fact that, even though the company considers itself to be lawful, the continuation of the activity before final legal clarification over a period of time that is currently no longer foreseeable would lead to a steadily increasing risk potential that appears indefensible overall.
The Germany-based company had already announced that it was facing legal claims from customers for a reimbursement of gambling losses in the online casino.
In a statement released by the company, the bet-at-home.com AG Group said it still considers the online casino monopoly of the national Austrian gambling regulation to be "contrary to European law", and considers itself to be a "lawful online casino provider in Austria".
Regarding the necessity derived from the current European Court of Justice case law of a recurring review also by the Austrian courts, bet-at-home.com AG Group deems it is not taking place to the required extent, and has so far assumed a positive development of case law in particular at the higher courts in the appeal instances, until the end of the first half of 2022.
However, due to a recent decision by the Austrian Supreme Court, it is now unclear whether the bet-at-home.com AG Group will be able to enforce its legal opinion in Austrian courts in the foreseeable future.
The decision on any resumption of the online casino offering in Austria will be made in the future depending on the development of the legal framework, and the company "will continue to use all available legal means to take action against the lawsuits filed in Austria".
The Management Board also decided to recognise further provisions for the customer lawsuits for reimbursement of player losses that have been pending in Austria to date.
As a result, the Company provisionally expects gross betting and gaming revenues of between EUR 93 million and EUR 98 million for the bet-at-home AG Group in fiscal year 2021 and negative EBITDA of between EUR -14 million and EUR -10 million, which includes expenses of EUR 24.6 million in connection with the Austrian customer lawsuits.
Depending on the decision of the Austrian tax authorities, the Company assumes that gaming levies amounting to 40% of the relevant amounts will have to be refunded to the bet-at-home AG Group on player losses to be reimbursed. However, due to legal uncertainties, these amounts are not used to reduce the aforementioned expenses and are not capitalised.