9stacks launches "Yeh Diwali Poker Wali" Campaign Tapping Into their 'Voice Enabled Private Table' Feature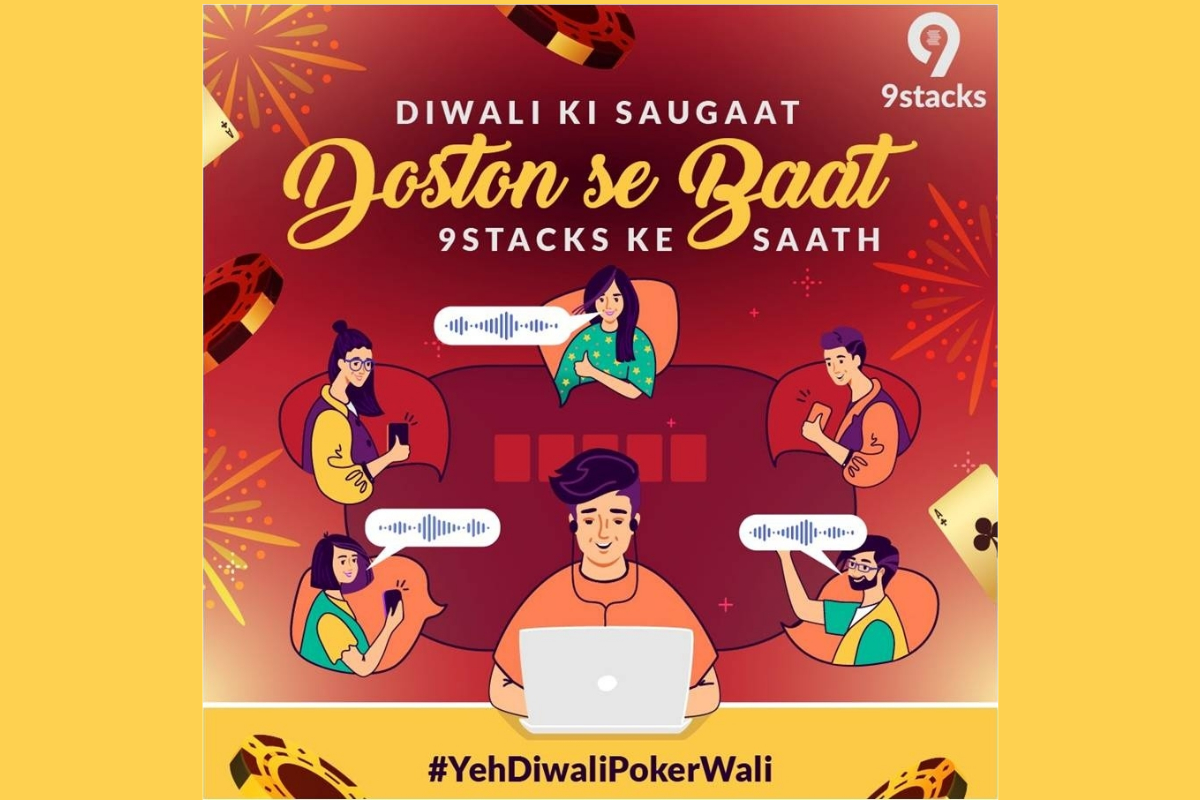 Reading Time:
2
minutes
9stacks, India's fastest growing poker platform launches their "Yeh Diwali Poker Wali" campaign where the players can simply stay home and connect with their close ones over the "Voice Enabled Private Table" feature on the platform. Through the private table option, users can reserve tables to play with their friends and family as per their choice anytime during this festive season. 9stacks offers the best experience and high engagement on its platform by innovating and creatively offering interactive gameplay for its discerning patrons.
With the much-awaited festival of Diwali just around the corner, most families are looking forward to spending time with each other in-house as going out and celebrating would not be possible amidst the pandemic. Hence, in such a scenario, the concept of "Private Tables" will be a breath of fresh air for many as it will help them bond with their loved ones as well as break the monotony brought in by the lockdown over the last few months. 9stacks invites everyone to host Poker nights this festive time by gathering around with their loved ones and enjoying a riveting game that is sure to keep them hooked.
On the occasion of Diwali, 9stacks has also launched a promotion like never before where users can get a chance to win unlimited prizes like OnePlus Nord phone, Gaming chair, Alexa, Redmi phones etc starting 8th November till 18th November for users playing at 5/10 and 10/25 stakes. This promotion has been named Diwali Blast.
Sudhir Kamath, CEO & Co-Founder, 9stacks says, "This year Diwali is going to be very different owing to the global pandemic. People won't be able to step out to meet and greet. Due to the concerns related to health safety, many will be celebrating Diwali at home. We further realized that there are a lot of recreational players who want to bond with their loved ones over a game of poker but during the lockdown, owing to the restrictions imposed, they were unable to do so. Hence, we believe this is the right time for our audience to enjoy 'PRIVATE TABLES' with their family and get the feel of hosting a poker party sitting at home, with complete authority to choose their playmates. While the game might not emulate the joys that celebrating Diwali in the traditional way brings, we still believe it comes close as it will allow people to spend quality time with their near and dear ones, something that was sorely missed throughout the lockdown period.
The process to create a private game is really simple. There is a separate tab for private games in 9stacks, "The table runner", or the person representing the group wanting to play together, has to fill up a form – mentioning some of his details and create a table on desired stakes, give it a unique name and password. All those who want to join in have to create accounts on 9stacks.com. They can find the table by its name and can sit on the table using the password.  Players can also choose the table to be invisible to everyone except a pre-selected group of IDs. To top it all there are special gift hampers for people creating private groups on 9stacks this Diwali. The players can play both cash games and tournaments.
PAGCOR extends cash aid to kin of five fallen Bulacan rescuers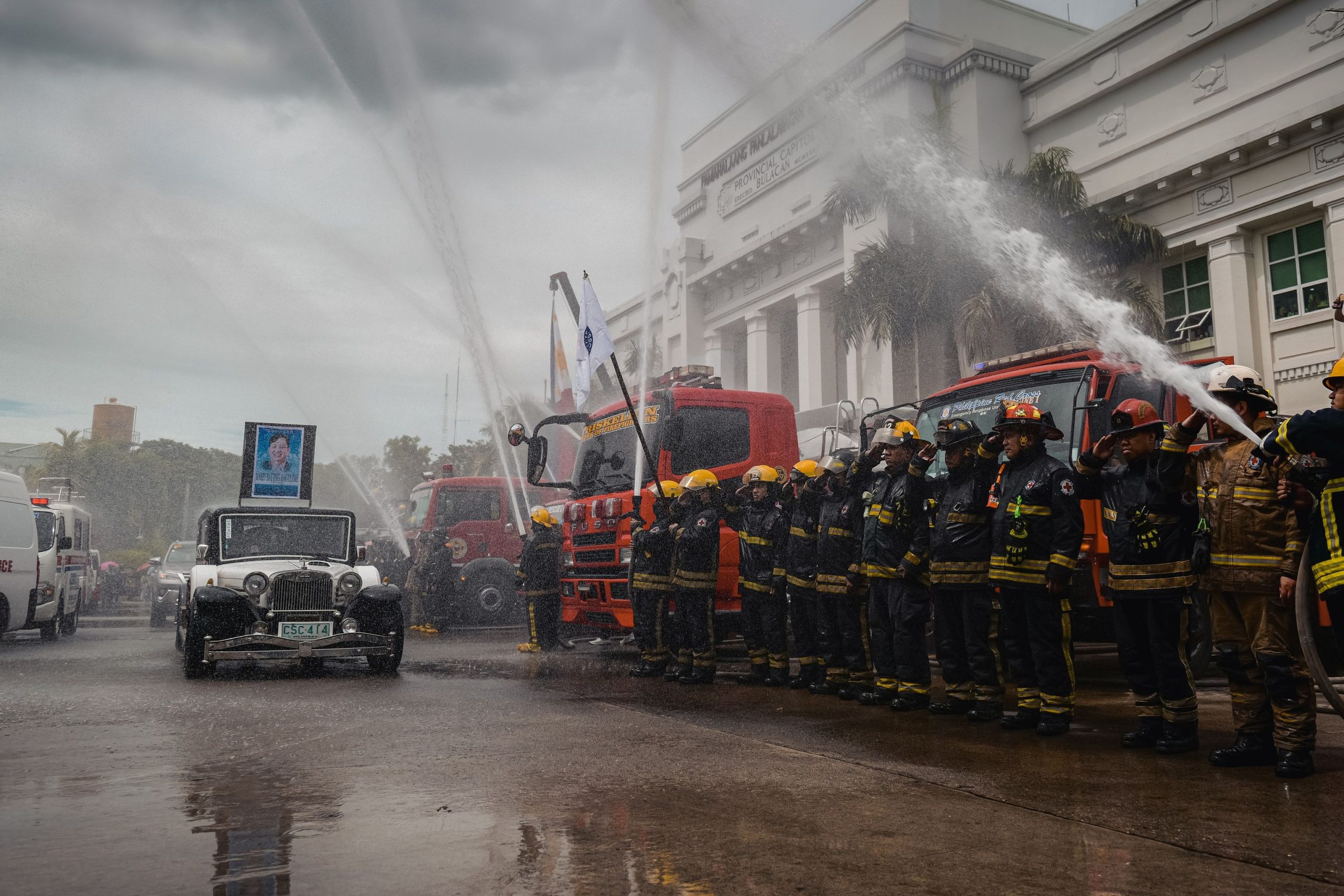 Reading Time:
< 1
minute
THE Philippine Amusement and Gaming Corporation (PAGCOR) on September 30, 2022 extended financial assistance worth P100,000 to each of the families of the five rescue workers in Malolos, Bulacan who perished recently in the line of duty at the height of Super Typhoon Karding.
PAGCOR provided the cash aid in recognition of the heroism of Narciso Calayag, Jr., Jerson Resurreccion, Marby Bartolome, George Agustin and Troy Justin Agustin. The victims drowned in floodwater when a wall collapsed on them while performing rescue duties last September 25, 2022.
Apart from providing financial assistance to the families of the five fallen rescue workers, the state-run gaming firm joined hands with the Bridges of Benevolent Initiative Foundation, Inc. (BBFI), the charitable arm of The Midori Clark Casino operated by BB International Leisure and Resort Development Corp. (BBI), in conducting relief operations for the typhoon victims in the provinces of Bulacan and Pampanga.
The recipients in the towns of San Miguel and Sto. Nino, Pampanga received 400 and 150 food relief packs, respectively, while a total of 300 families in Hagonoy, Bulacan, were also provided relief items. Each relief pack contained rice, instant noodles, coffee, and canned goods.
As of September 30, 2022, PAGCOR and its licensees have distributed 4,700 relief packs in different areas in Luzon affected by the recent typhoon and are set to conduct more distributions in the upcoming days.
Japneet Singh Sethi, Country Manager, Khelraja wins the prestigious Rising Star Award at the 2nd Edition of The Business Leadership Awards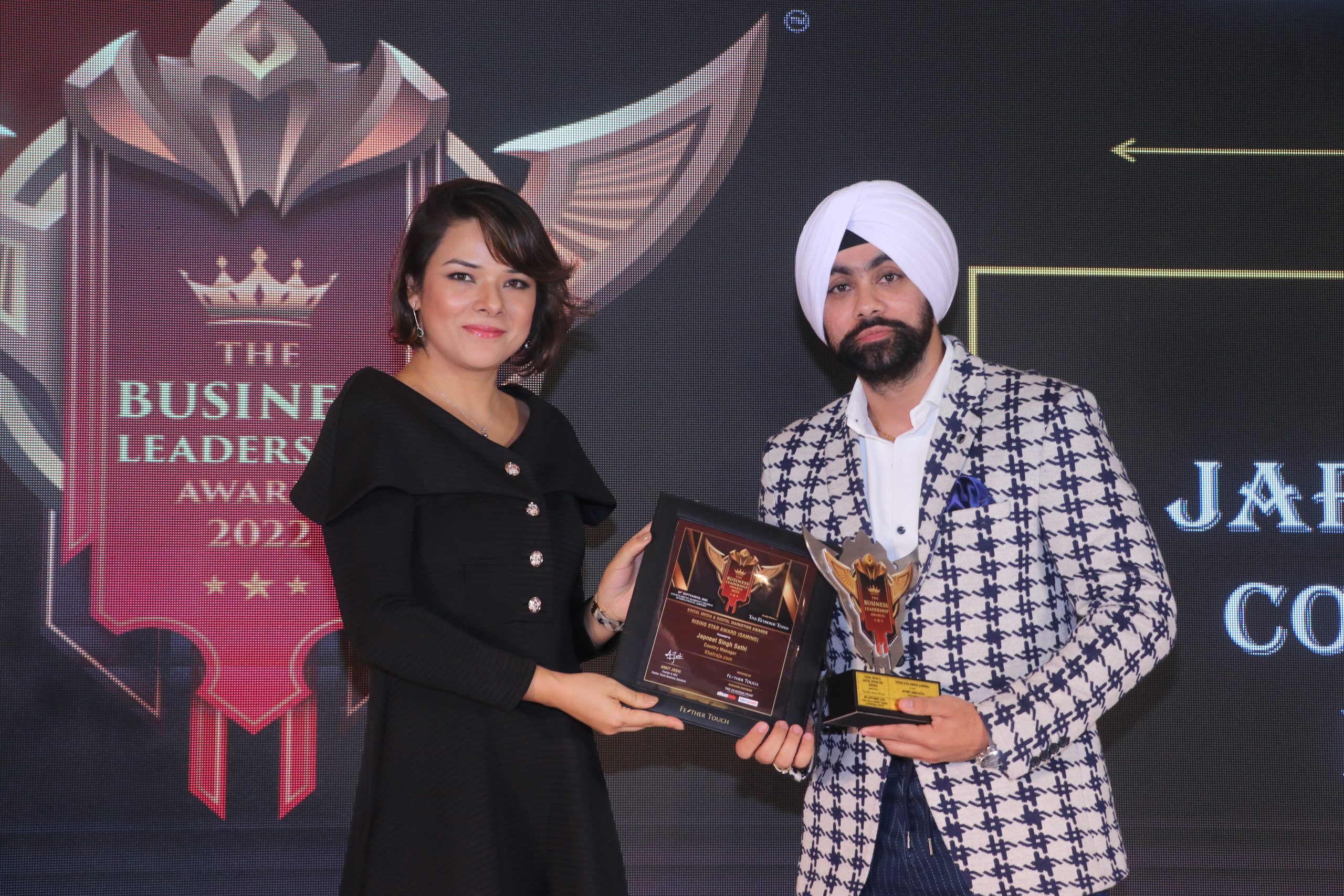 Reading Time:
< 1
minute
Owing to his contribution to the iGaming landscape in Asia, Japneet Singh Sethi, Country Manager, Khelraja has been awarded with the prestigious Rising Star Award in the Gaming category at the 2nd Edition of The Business Leadership Awards. The award ceremony was held on 29th September at Courtyard by Marriott, Mumbai. Actress Udita Goswami was the celebrity guest on the occasion.
Speaking on the felicitation, Japneet Singh Sethi said, "It is always an honor to be recognized for your work. I was always focused towards building a thriving iGaming ecosystem for the vast community of iGaming enthusiasts and to be recognized for my efforts in this respect is a great boost to the entire industry. I have always wanted to contribute to my country's economy and I think iGaming is one of the ways I can give back to the nation. I would also want to congratulate all the other nominees and winners who are working towards the development of their respective sectors".
Khelraja is Asia's renowned real-money gaming brand that offers sports betting, casino and esports among other categories. Japneet has been instrumental in expanding the brand's reach in Asia.
Also, speaking on the occasion Ankit Joshi, Founder & CEO, Feather Touch Business Solutions said, "The Business Leadership Award is initiated with the objective of felicitating the innovative businesses who are ensuring that the world becomes a better place with their efforts for growth of the community and society. It is always an honor to meet the entrepreneurs who are helping the country grow through their vision."
The event witnessed over 120 attendees. Some of the popular categories in which the awards were given included Brand Marketing, CSR, Real Estate, Social Media, Digital Marketing, Startups, Innovation and Strategy, Healthcare and Information Technology.
"MPL launches India's first multi-game Loss Protection initiative for a risk-free gaming experience"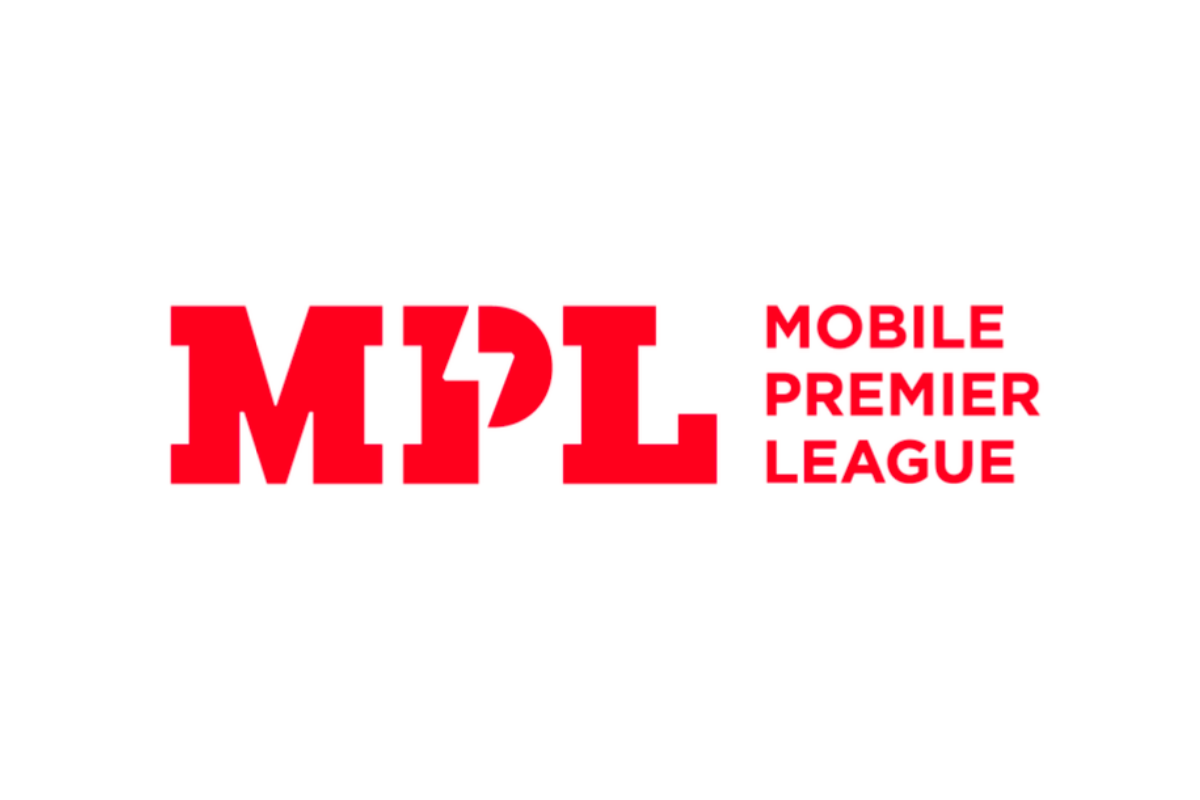 Reading Time:
2
minutes
MPL, one of the world's largest mobile and skill gaming platforms, has announced India's first ever multi-game Loss Protection policy that is aimed at safeguarding the interest of the players. With this policy, gamers can claim a refund of up to 100% of the net loss that they may have incurred after playing 10 gameplay sessions with specified thresholds. This initiative is a great step in enabling users to play some of the most popular titles on the platform while keeping their financial security in mind. The loss protection initiative will be available for activation during MPL's marquee gaming festival, Diwali Lakhpati Party, and will help users enjoy a great  gaming experience during the festive season.
This first of its kind initiative in the gaming industry is aligned with MPL's player-first approach that shows the company's commitment towards offering  a safe and secure gaming experience. This will also enable the players to concentrate on the gameplay without having to worry about the probability of losing money.
Through this program, once a user activates this policy, they can avail the option of claiming a refund of their net loss, if incurred, after 10 gameplay sessions. The policy covers select titles which are some of the top games like Poker, Ludo, Fantasy, Carrom, Block Puzzle, etc. The procedure for activating the insurance entails a successful KYC verification and the amount is directly refunded to the users' MPL wallet. Gamers need to submit their claims on the app to avail the offer.
Commenting on the launch, Namratha Swamy, Country Head – India, MPL, said, "At MPL, we are committed to offering best-in-class gaming experience to our users always. We feel the Loss Protection policy is a great initiative that can foster safe and risk-free gameplay and is aligned with our player- first approach. With this, we hope our users can enjoy a great festive season and play their favorite games on the platform without having to worry about losing money".
The MPL Diwali Lakhpati Party, which will run from today until October 31, presents many opportunities for players to try their hand at skill gaming and claim grand cash rewards.  The marquee gaming gala, with a total value of Rs 40 crore, will see more than six million gamers with 10,000 users expected to win every hour.