The India Game Developers Conference 2020 goes Virtual, with free access to all events, Opens on 17-20th November 2020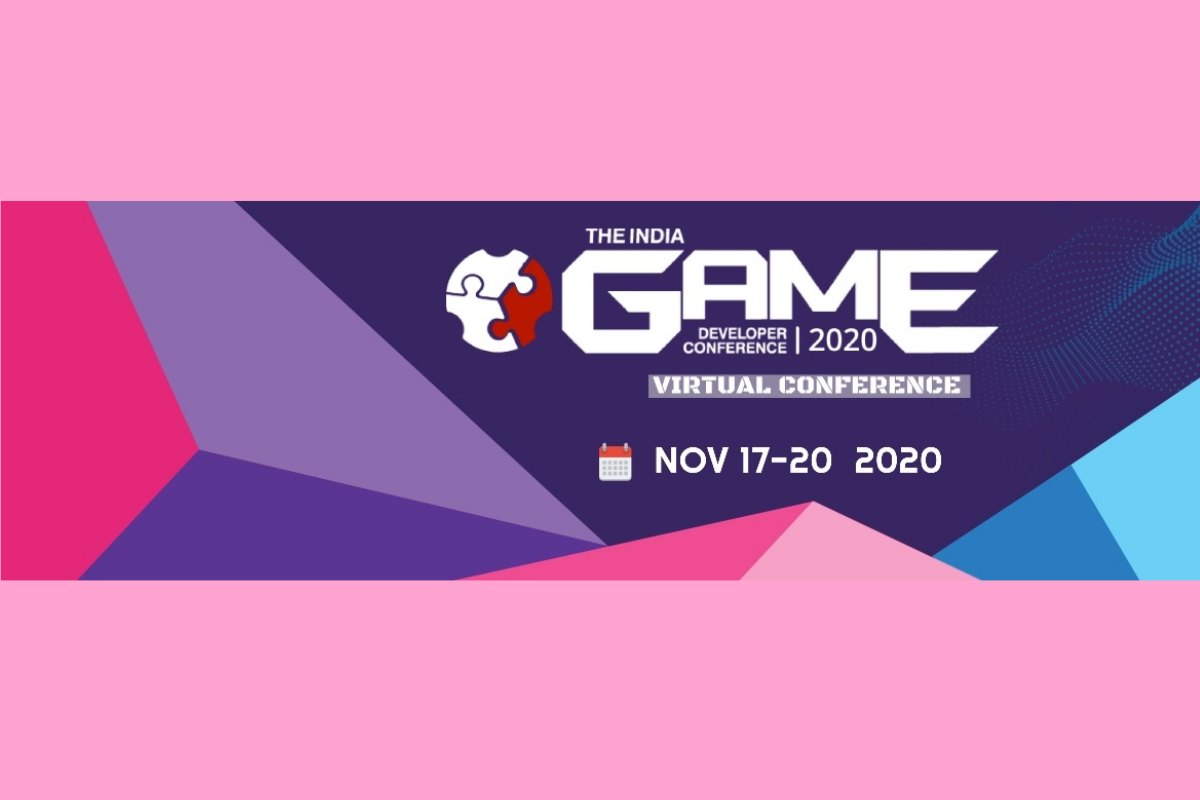 Reading Time:
3
minutes
The 12th edition of IGDC, and its first-ever virtual conference to be streamed online has attracted a strong line-up of over 100 speakers across 8 major tracks, 50 exhibitors in the e-expo floor, and the popular Investor-Publisher Connect has attracted over 30 investors and publishers. The conference is also free to everyone, thanks to strong industry support, with Unreal Engine/ Epic games as presenting sponsors of IGDC 2020, along with MPL, Facebook, Google, Unity, Hyper Hippo, Gametion, Nazara, Lakshya and Yesgnome.
Hyderabad, India, 12, November 2020: The 12th Edition of India Game Developer Conference (IGDC) is here, a unique "for the industry, by the industry" event driven entirely with volunteers from across the Indian games industry and with active support from companies in the ecosystem. The event which will be held online from 17th to 20th November 2020 across 4 virtual rooms, from 3pm onwards each day, will be free-for-all to attend.
"Given the pandemic situation, IGDC decided to go with an 'all-digital experience'. We also viewed this as an opportunity to attract an ever-wider audience who can attend this conference virtually, not just from India, but from all parts of the world, and thanks to the strong support we have received from industry sponsors, we have made access to this conference free for everyone. For a lot of aspiring game developers, this is a great way to participate without having to invest in travel and accommodation. We have a strong line-up of Indian and international speakers who are happy that they can be a part of IGDC virtually" Rajesh Rao, Convenor, IGDC 2020 said.
"Going virtual has created new pathways to access, network and connect with game dev community, discover great games being developed and played, benefit from having insight into running a successful game dev business, search for openings to build your game dev career, and applaud the accomplishments of games that disrupt the eco-system, most importantly, inspire and get inspired." he added.
This year's 4-day virtual conference has attracted over 100 industry expert speakers across 8 major tracks, 50 exhibitors in the e-expo floor, 30 investors and publishers and participation from several international delegations.
Some highlights from the speaker line-up include seasoned grandmasters like Ernest Adams providing a workshop on the "Fundamentals of Game Design," to successful indie developers such as Arvi Teikari talking about their journey with the award winning game, "Baba is You,". The Art track has a workshop on character creation by Naresh Das, Art Director at EiTri Studio, and a VFX talk by Daniel Santalla. The Tech track features talks by Shawn Beck from Unity and Jason Davis from Backtrace. The Applied Games track features talks by Tsahi Liberman- Simpool. And Michelle Lee- Schmidt – IDEO. The Biz track features William Hughes- Tilting Point and Craig Chapple- Sensor Tower. Other speakers include Jon Hook – Boombit talking about publishing deals, Neale Hemrajani- Annapurna Interactive and well-known indie developer Rami Ismail.
IGDC will also host its popular, IGDC Investor-Publisher Connect 2020 which will be a virtual invite-only forum for investors and publishers to meet with companies bringing unprecedented innovation in the Indian gaming ecosystem, which has grown rapidly in the last one year. Over 30 investors and publishers have signed up for the event.
This year, the highly anticipated BYOG (Build Your Own Game) game jam that is held alongside IGDC was also held virtually, receiving 87 finished entries by the deadline, which was three times more than 2019. The number of participants also increased by about 50%, jumping from 200 in 2019 to 313 in 2020.
IGDC being India's primary game industry conference, is the 'must-attend' event that draws people from across the games ecosystem in India and abroad. The conference continues to play a key role in developing the Indian Gaming ecosystem: from helping developers and industry aspirants gain valuable insights, meet with industry veterans and indie developers, to helping developers connect with publishers and investors that they otherwise may not have had access to. IGDC is also the best platform for international participants to learn what is happening in the Indian games market and to network with the who's who of the Indian games Industry.
To check out the schedule of event to be held in 4 online rooms, speakers and other exciting events visit https://indiagdc.com/2020/  Pls check the annexure for speakers and schedule of events

Kerala Government Bans Online Rummy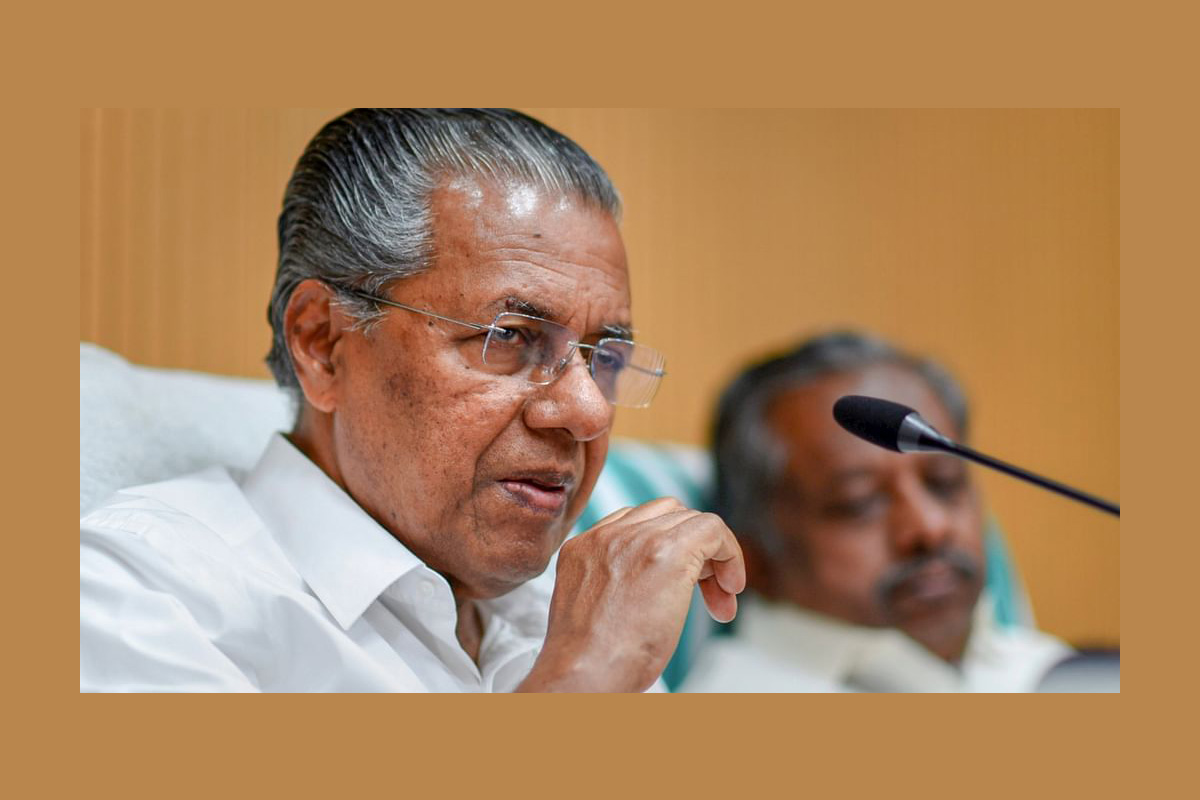 Reading Time:
< 1
minute
The Government of Kerala has amended the Kerala Gaming Act 1960 and declared online rummy as illegal. The ban will come into force with immediate effect.
The decision comes after the Kerala High Court directive that had urged the state government to take measures against the online rummy business. During the February 15 hearing, the Kerala High Court was told about the online rummy menace. A Public Interest Litigation filed by movie director Pauly Vadakkan had sought action against such sites that hosted the online rummy games. The director in his plea had said that the online rummy gaming business was ruining the youth of the state. The plea had also mentioned a suicide by a young man after he lost a considerable amount due to his habit of playing online rummy.
Kerala is not the first state in India that has banned online rummy. Earlier, Andhra Pradesh and Tamil Nadu have also amended existing laws or brought rules to declare online rummy gaming as illegal.
Olympic Council of Asia and AESF Introduces the 'Road to Asian Games' Campaign for 2022 Asian Games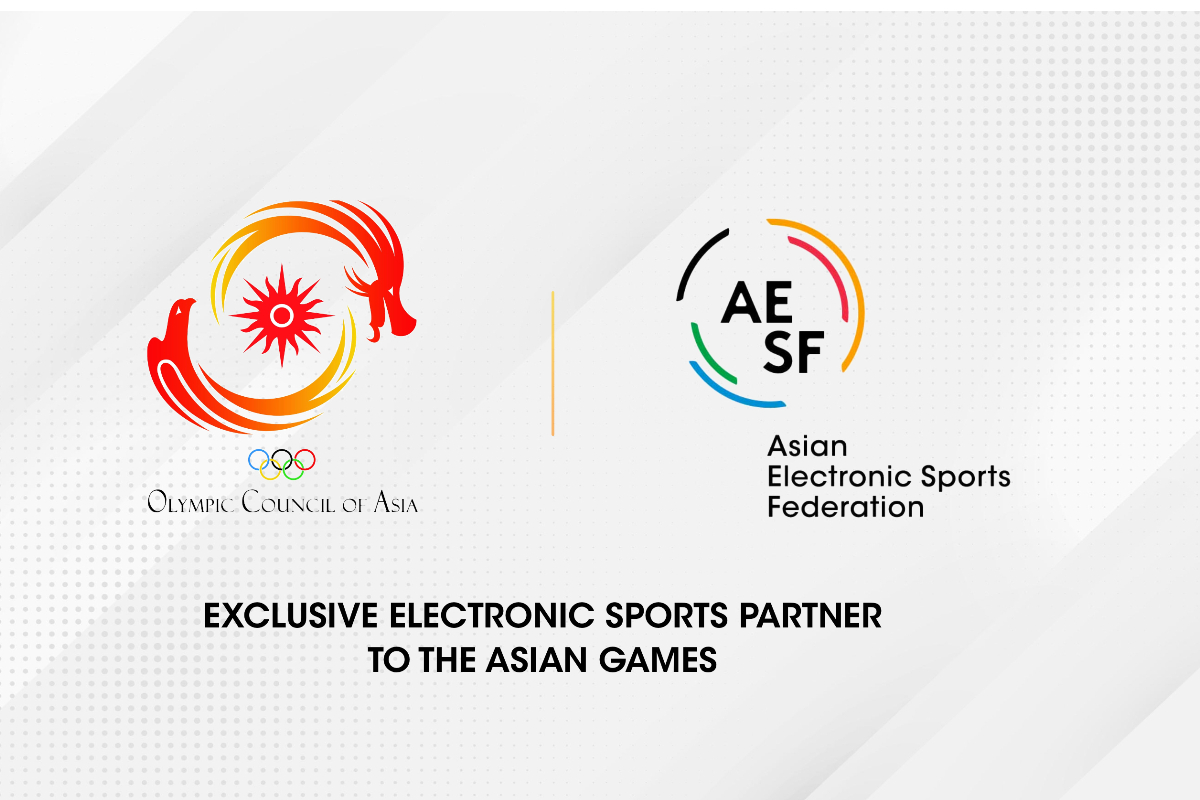 Reading Time:
4
minutes
The Olympic Council of Asia (OCA) and Asian Electronic Sports Federation (AESF) has confirmed the introduction of the new program, 'Road to Asian Games' for the upcoming 2022 Asian Games. In addition, the OCA has confirmed again the appointment of the AESF as the only Technical Delegate who will take charge of all the matters of technical conduct for Esports events at the 2022 Asian Games.
The AESF will be the exclusive organizer of 'Road to Asian Games', the official qualifier program and competition of esports to the Asian Games final. The AESF is the first Esports federation to introduce a direct pathway, 'Road to Asian Games,' whereby event titles selection and confirmation will be decided by AESF and allow publishers to be part of an Olympic event such as the Asian Games. The campaign will begin in Hangzhou 2022, and with AESF to continue the organization of Esports through to Nagoya 2026, Doha 2030 and beyond. This initiative will be the first of its kind to bring fair and equal opportunities to all publishers and advance esports developments not just to Asia, but worldwide.
With Esports making its debut as a medal event at the Asian Games, the AESF 'Road to Asian Games' campaign will also extend beyond the competition scenes. This campaign will lay the foundation in bringing the Olympic Spirit to esports and introduce an education program for participating Esports athletes to share the Olympic Movement and Values not just in Asia, but globally. With plans for the promotion, sustainability and legacies underway, the emphasis will be on education and development in Esports. The key area of focus will be grassroots development, inclusion programs, career pathways, health and wellbeing support, as well as athlete's rights and protection.
The AESF is excited to accelerate the esports movement from competitive video gaming event into official sport event with the participation in the Continental Games. The AESF plans to include virtual and simulating sports to the 'Road to Asian Games' and finals competition as a demonstration event, which will further encourage and expand esports scope from traditional titles which are recognised as console, computer or mobile esports game events. This inclusion will also aim to encourage both sports and esports community to engage in physical activity and promote mental wellbeing.
To officialise the partnership for the 'Road to Asian Games' campaign and the confirmation on the roles & responsibilities of AESF, an official Signing Ceremony was held with the OCA Director General Dr. Husain A H Z Al-Musallam, OCA Director of Sports Mr. Haider A H E Farman, AESF President Mr. Kenneth Fok, and AESF Director General Mr. Sebastian Lau in attendance.
Announcing the partnership, Director General of OCA Dr. Husain AHZ Al-Musallam said "It is a great pleasure to officially announce our partnership between OCA and AESF for the new Esports program for our Asian Games and OCA will provide full support for successful Esports events at the 19th Asian Games in Hangzhou, China. We wish the best to our partner AESF on the journey ahead," he added.
In line with this partnership, the OCA reconfirms that the AESF is the sole official governing body of esports in Asia and will be fully responsible for all technical aspect of esports competitions at Asian Games as well as any other OCA events.
"I would like to express our sincere appreciation for the continuous support and trust from the OCA. I believe that the Asian Games presents the best stage for us to share Olympic Values with Esports community and we aim to make our Esports communities develop further through this opportunity. Also, we look forward to a successful collaboration with OCA as well as LOC." said Mr. Fok in a speech during the signing.
Disclosing AESF's role and responsibility, OCA Director of Sports Mr. Haider A H E Farman added, "Leading up to the Asian Games, the Asian Electronic Sports Federation will have the leading role and take full responsibility in the selection of esports titles in collaboration with the OCA. From the qualifying rounds to the grand finals of each esports event, rest assured that the OCA and AESF, together with LOC will work hand-in-hand, ensuring successful esports events for the 19th Asian Games Hangzhou 2022."
Mr. Sebastian Lau of AESF further conveyed his gratitude during the ceremony, "As the Asian Federation, the AESF is honoured to be organizing the esports qualifiers and the Technical Delegate for the upcoming Asian Games. We will start from Hangzhou, and I am looking forward to exploring more opportunities together with all of you and make the evolution of esports further in Nagoya 2026, Doha 2030 and beyond."
More than just an Esports event, the 'Road to Asian Games' and finals at the 19th Asian Games exhibits the growth of Esports from competitive gaming event to an official sport event and the AESF, with the full support of OCA and LOC, will assure the most competitive and extraordinary esports event to date.
Road to Asian Games Partnership Summary
Esports Event Title Selection
AESF will select the esports event titles to be contested for the qualifiers and finals at the 2022 Asian Game and make the final confirmation on the selected titles in collaboration with the OCA.
Eligibility and Participating Teams
Leading up to the 2022 Asian Games in Hangzhou, China, the AESF is responsible for identifying the finalists for their respective esports event titles through regional qualifiers as part of the 'Road to Asian Games' competition campaign which will lead to the Final at 2022 Asian Games in Hangzhou, China.
Qualifiers and Finals
The AESF will form the qualifying and final tournament structure for all esports events and conduct the qualifiers for all participating Asian countries at the 2022 Asian Games in Hangzhou, China, in collaboration with the OCA.
Community Outreach Programs
As part of the Asian Games community outreach, AESF will deliver and execute the AESF Experience Program with full support from the OCA. Aiming to connect with the esports community and fans alike, this program also aims to deliver the best Esports experience while also attracting new esports fans.
Thai Police Arrest 19 People for Allegedly Running an Online Gambling Operation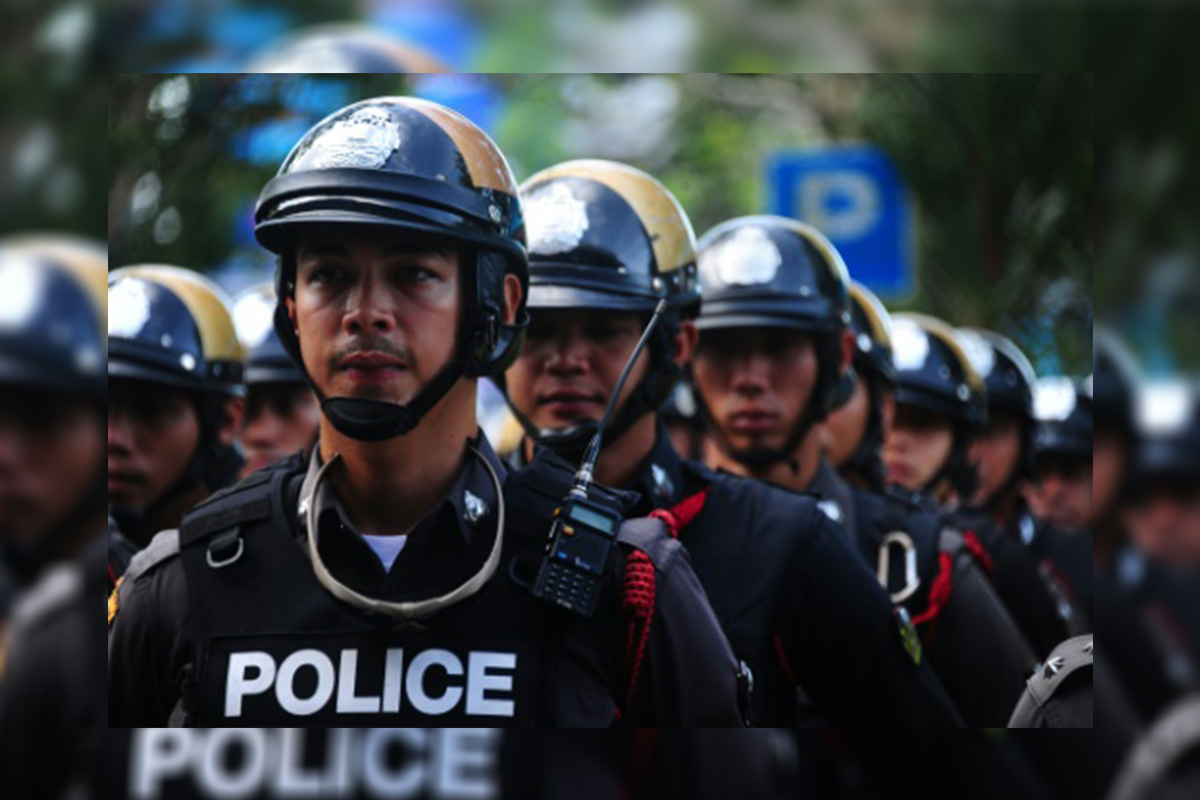 Reading Time:
< 1
minute
Authorities in Thailand are continuing their efforts to crack down on illegal gambling in the country.
A total of 19 suspects have been arrested in a police operation dubbed "Shadow App Operation" against an online gambling application across seven provinces, with three others still on the run, National Police chief Pol General Suwat Jangyodsvisit told a press conference, following a crackdown by the Cyber Crime Investigation Bureau.
Police tracked down a total of 22 suspects, three of whom reside in Bangkok, with the rest in Pathum Thani, Ayutthaya, Chiang Mai, Chaiyaphum, Rayong and Saraburi, for their involvement in mobile application "Royal Slot 777", which is available on both Google Play Store and App Store.
"The suspects opened 133 bank accounts to transfer the money earned from the application, which offered various online gambling games. We believe the money in circulation could amount to between Bt10 million (S$439,000) and Bt70 million per month," Suwat said.
"Officers also confiscated several items as evidence from the suspects' bases of operation. This includes eight cars, 45 bank passbooks, Bt2 million in cash and 54 mobile phones," he said.
A preliminary investigation also revealed that the suspects a year ago had registered 10 companies dealing with different businesses but under the same owner, who is of Chinese nationality.
"The Cyber Crime Investigation Bureau will work with the Anti-Money Laundering Office to investigate the companies for possible involvement in an international money-laundering operation," Suwat said.