TVBET Is Now Available via Satellite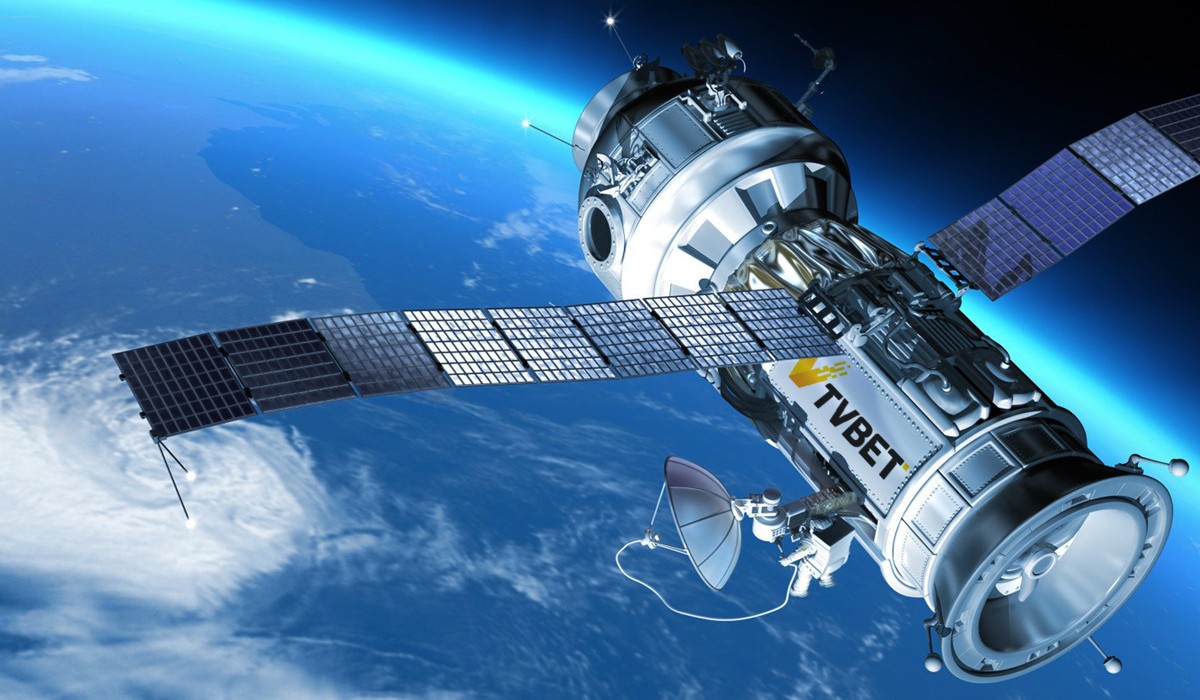 Reading Time:
2
minutes
The leading software provider of versatile TV games, TVBET, has added a new product vertical to their solutions that solves the problem of distributing live games to regions with poor Internet connections. TVBET Satellite solutions now make it feasible to provide land-based customers with top-notch content for gaming audiences.
The TVBET team offers its customizable solutions for operators worldwide, including web, mobile and retail platforms. The new offering TVBET Satellite is aimed at land-based casinos and betting shops and will be especially relevant for regions where the Internet connection is feeble. The access via satellite is a breakthrough for both the provider and land-based. This solution will diversify the client's game portfolio and engage offline card and lottery fans with its uniqueness, beautiful high-quality picture, and a new option for making bets.
A standard piece of connection equipment and a decoder are the basic requirements for receiving a satellite signal by a land-based point. TVBET fully accompanies the connection process and will also advise in detail the exact needs if difficulties suddenly arise.
How Does It work?
Players of the betting shops can come and place bets on TVBET games' outcomes in communication with the cashier. The cashier has the standard software offered by TVBET installed on the PC. The satellite provides fast signal transmission and maintains picture quality, so games are functioned in real-time. Players can watch the game and place bets here and now, without signal delays, ensuring fair play and winnings.
Thanks to the afore-mentioned solution, TVBET has currently launched games such as 7Bet and WheelBet in rotation on one screen. Land-based bookmakers can now add any other TVBET game or launch separate channels with specific settings that they need upon request. So this service is adaptive, and details can be customized. Several partners are already using the solution by TVBET.
Which Regions May Already Take Advantage of the Service?
At the moment, TVBET Satellite covers the following regions: Mauritania, Mali, Niger, Chad, Kenya, Uganda, Democratic Republic of Congo, Cameroon, Nigeria, Burkina Faso, Benin, Togo, Ghana, Gabon, Senegal, Guinea, Côte D'Ivoire, Sierra Leone, Liberia, Central African Republic, Tanzania, Algeria, Libya, Sudan, Ethiopia, Angola, Zambia, Zimbabwe, Botswana, Mozambique, and South Africa. Satellite coverage can be expanded to other continents and regions upon request.
Subsequently, TVBET via satellite solves the problem of feeble Internet connection and attracts many more players, not only online but offline as well. Moreover, the solution can be adapted to the region and specific needs of the bookmaker or casino. This solution is a significant development that will supplement the games' range of betting shops and improve their performance.

Hollywoodbets Expands Relationship with Chalkline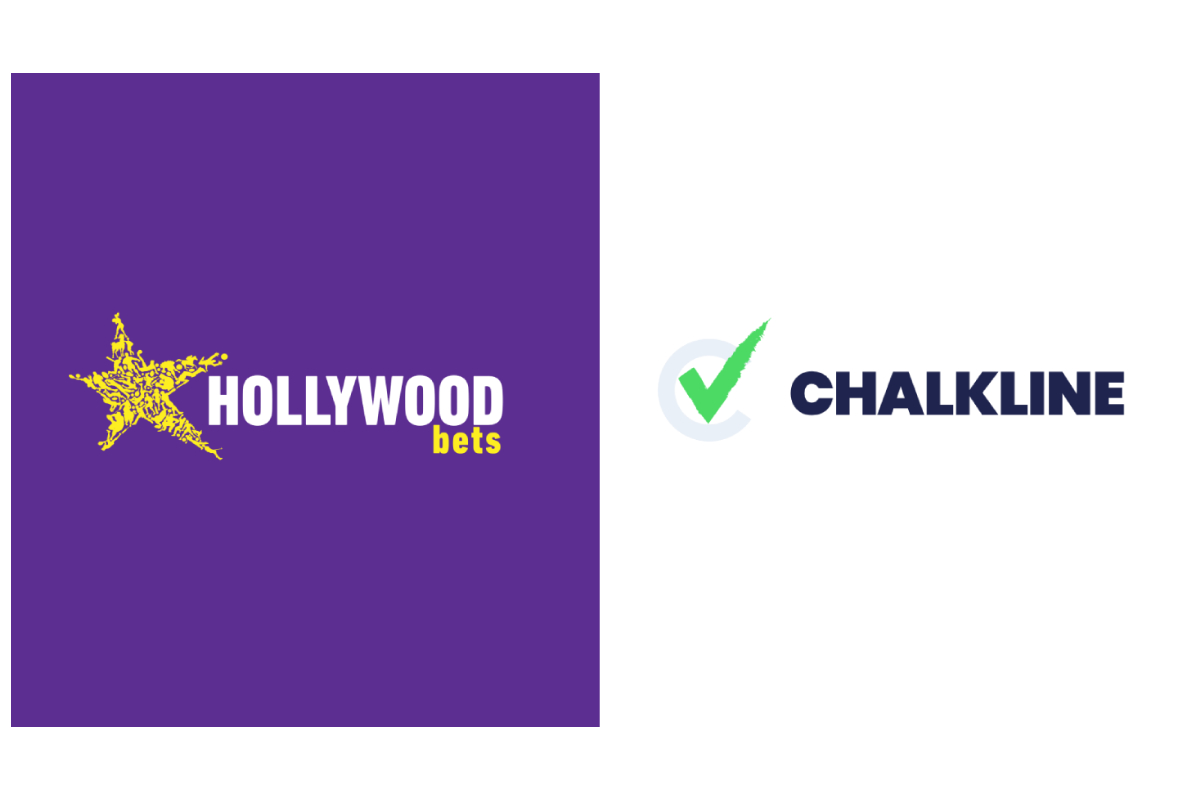 Reading Time:
< 1
minute
Leading gaming operator adds territories for freeplay and real money sports betting games to drive growth in new markets across Europe and Africa
Hollywoodbets, the leading retail and online sports betting operator in South Africa, has strengthened its long-standing partnership with Chalkline.
The company plans to continue expanding across UK, Ireland and African markets and as part of its growth, Hollywoodbets announced a partnership with Premier League side Brentford Football Club prior to the 2021-22 season.
Chalkline has been successfully powering Hollywoodbets' award-winning freeplay content for three years. Under the new agreement, the operator will license the provider's BettorGames platform to launch additional freeplay and real money gaming products, serving Hollywoodbets' audience in new and existing markets.
Chalkline's BettorGames platform includes a range of games, including personalized pre-match predictors, live in-play contests, head-to-head challenges, as well as real money sports jackpot games.
Hollywoodbets will also integrate with Chalkline's BettorBI analytics to enable deeper personalisation and automation for continuous improvement of key acquisition and retention metrics.
Dermot O'Connell, Betting Operations Manager at Hollywoodbets, said: "Chalkline's freeplay games have a proven track record across our customer acquisition and retention marketing programs. We are delighted to have expanded our partnership with Chalkline to support our ambitious global growth plans."
Daniel Kustelski, Co-founder and CEO of Chalkline, said: "Hollywoodbets is an iconic gaming brand. We are excited to have taken our partnership to the next level, with new  territories and the addition of real money games on top of our freeplay content. Plus, their team is just fun to work with."
Premier Bet becomes AS Monaco's official betting partner in Africa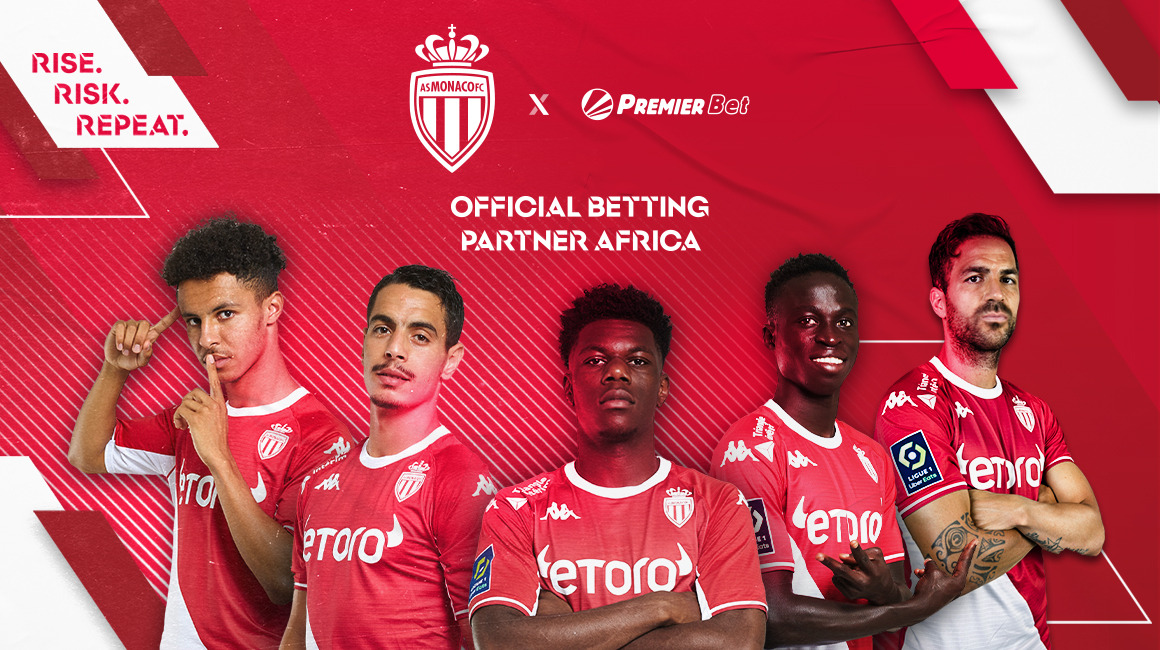 Reading Time:
2
minutes
AS Monaco is pleased to announce a partnership with Premier Bet, a leading iGaming brand, which becomes the Club's official betting partner in Africa for two seasons.
Premier Bet has become AS Monaco's first official regional partner in Africa, enabling the Monegasque club, which also has regional partners in Russia and Asia, to strengthen its international presence. Through this collaboration, Premier Bet, which will benefit from visibility in Africa via the virtual LED technology of the Stade Louis-II during AS Monaco's Ligue 1 matches Uber Eats, is strengthening its ambition to become the first operator in the iGaming sector in Africa within the next five years.
A common history between AS Monaco and Africa
Today, Premier Bet trades in eighteen markets, has millions of customers across its online platforms and strong plans for extending its presence into other African markets. It's leading payment technology infrastructure ensures 120+ payment integration points whilst the support of a 2,500+ strong retail footprint and 90,000 kiosks gives it incomparable presence and credibility.
AS Monaco has long been a champion of giving young African footballers the dream of playing in one of Europe's elite leagues and developing them into future stars of the game. From the early days of giving Ballon d'or winner George Weah his break in Europe to their current star, Krépin Diatta, Monaco, like Premier Bet, are firmly invested in Africa. This partnership will bring the fans closer to AS Monaco with the opportunity to win exciting prizes, access to unique content and money can't buy experiences and great products and services, only available at Premier Bet.
This new and exciting partnership kicks off with a new multi-media, multi-market advertising campaign throughout the 2021/22 season and beyond in the countries where Premier Bet is operated.
CEO of Premier Bet, Martin Nieri
"AS Monaco are synonymous with innovation and developing footballing talent, particularly in French speaking countries across Africa. Their success on the pitch is matched by their innovation off it, as they set themselves up to become a digital pioneer in the same way we are doing at Premierbet.com. As Premier Bet looks to strengthen its position in key markets such as Senegal and Cameroon, we intend for this unique partnership to help create brand fame and cut-through, as well as providing their millions of African-based fans with new and exciting ways to experience Premier Bet."
Oleg Petrov, Vice-president and CEO of AS Monaco
"AS Monaco is proud to continue its development on a global scale. This new international partnership shows that the Club is attractive beyond its borders. Collaborating with Premier Bet is proof that we want to reach new territories. Africa is a real footballing land and we look forward to developing the Club's presence there through this partnership. Premier Bet's ambition to be a major player in the iGaming is in line with our desire to be at the forefront of the game."
Cola.bet augments African growth with Zero Margin campaign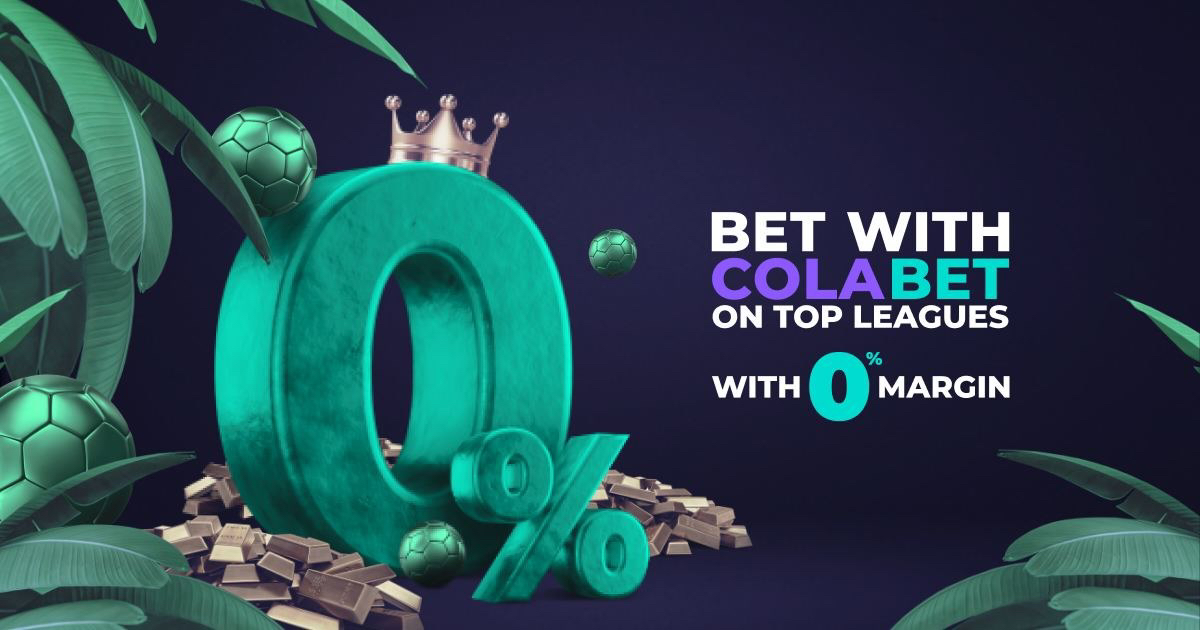 Reading Time:
< 1
minute
Cola.bet, a leading sportsbook and online casino operator, has launched its Zero Margin campaign for new players as the company augments its rapid growth across Africa.
Sports bettors within Kenya, Ethiopia and Zambia will today be able to take advantage of the innovative offer that will provide improved odds and potential cash-outs. Cola.bet is the first operator to launch a Zero Margin campaign in Africa as it looks to consolidate its strong position in the African sports betting space. The Zero Margin offer is available for a wide selection of popular football matches and certain pre-match markets.
Complementary to the Zero Margin offer, players signing-up to Cola.bet will instantly be rewarded with a 150% deposit bonus – the largest available on the market. Cola.bet is soon to introduce its unique bonus structure and also rolling out a huge variety of bonuses for players.
Cola.bet reported a 320% rise of new active African users after only three months of operating in Africa and this pioneering campaign will enhance business expansion. Cola Group, a world-class games and entertainment specialist, recently announced its plan to invest $14.5m into the iGaming arm of the company to help deliver on its mission of being present in more than 10 markets across Africa by mid-2022.
Dana Varnytska, Cola.bet's CMO commented: "Cola.bet's mission is providing the best sports betting experiences on the market and our Zero Margin campaign is another example of our commitment to Africa's bettors. Our localised expertise has enabled us to hit the ground running and make fantastic progress on Cola.bet's expansion ambitions."