F1 Esports Pro Series Event 3 Live This Week, With Trio of Iconic Circuits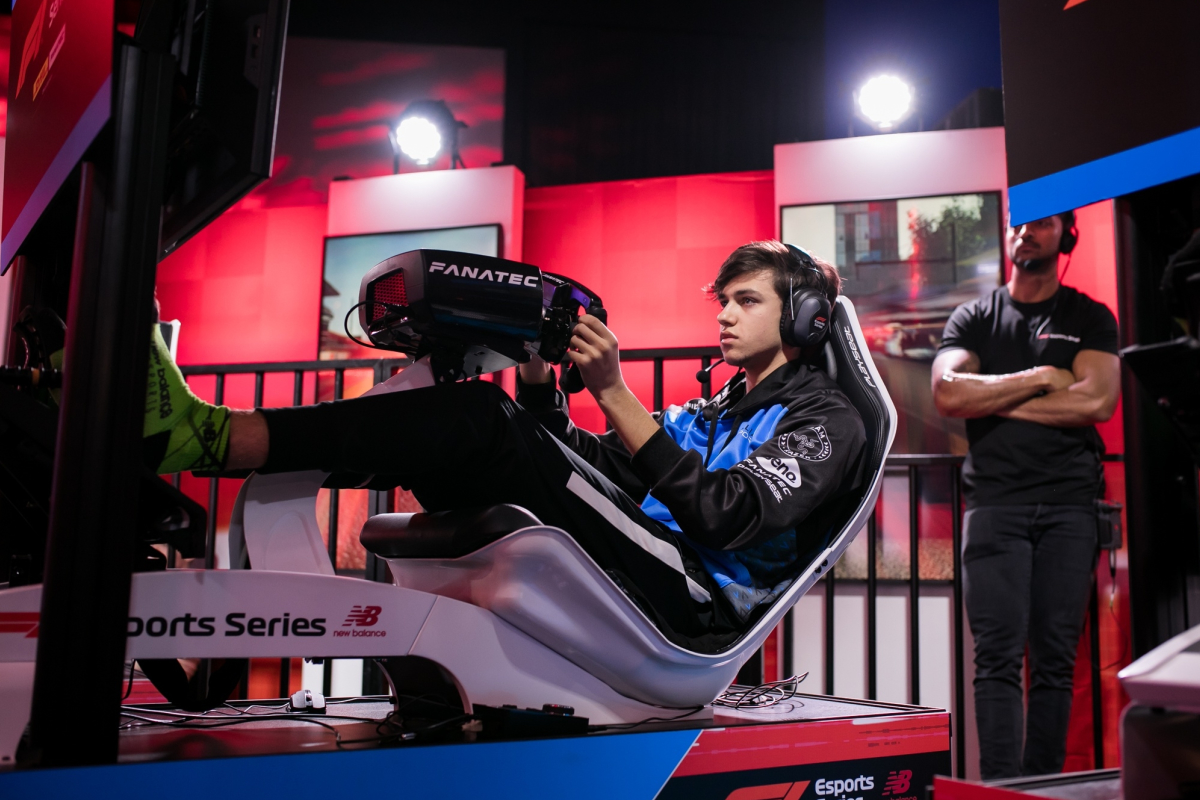 Reading Time:
3
minutes
The F1 Esports Pro Series presented by Aramco continued with three dramatic races in Event 2 as Alfa Romeo's Jarno Opmeer and Red Bull's pairing of Marcel Kiefer and Frede Rasmussen occupied the podium spots in all three races, each taking a crucial win in the fight for the driver's championship. You can view the 'Top 5 moments' from Event 2 on YouTube here, and are free to embed this in editorial if you wish.
For Event 3, the drivers will take to the track at three of F1's most iconic circuits, with Wednesday's double-header featuring races at Silverstone and Spa, before drivers seek to rack up vital championship points at Monza, one of the calendar's fastest tracks, on Thursday ahead of the Grand Final next month.
The live shows will be streamed online via F1's official channels on Facebook, YouTube, Twitch and Huya, as well as broadcast on television by international partners such as ESPN (US), Sky (UK) and Ziggo (Netherlands), whilst Qualifying show content will be streamed exclusively on Twitch, YouTube and Huya (China). For full information about the Pro Series visit: https://www.f1esports.com/
Please see the table below for the full breakdown of the platform splits so you don't miss a moment of the action this week:
Day

Session

Time (GMT)

Coverage

Wednesday 18 November

Qualifying Show 1
(featuring Quali. 1 highlights and Quali. 2 live)

15:30 – 16:45

Twitch / YouTube / Huya (China)

Evening Show 1
(featuring Quali. 1 and Quali. 2 highlights, Race 1 re-run and Race 2 live)

19:30 – 21:00

TV & Online

Thursday 19 November

Qualifying Show 2
(featuring Qualifying 3 live)

15:30 – 16:45

Twitch / YouTube / Huya (China)

Evening Show 2
(featuring Quali/Race 1 and Quali/Race 2 highlights, Quali. 3 highlights and Race 3 live)

19:30 – 21:00

TV & Online
Ahead of the penultimate round of races for this year's Pro Series, we caught up with four of the competition's stars to get their thoughts on the season so far. Please feel free to use these comments in editorial around the build-up to Event 3.
Nicolas Longuet
"I'm feeling really confident for Monza, my pace looks like it's carried over from last year. I've got unfinished business, Daniel Ricciardo style, in Monza so I'll be trying to finish on the top step of the podium this time."
"I'm still targeting at least second place in the driver standings. First is difficult at the moment because of Jarno [Opmeer]'s great performances but I'm not going to stop because I'm content with P4 – I'm still pushing for a better result."
Joni Tormala
"I'm feeling good. It's been tough couple of weeks now since the gap was so close and we needed to start preparing right away and I don't think I've had a single day off since then. I'm hoping I will be consistently in the points and pushing for a podium which would be a really good achievement."
"[On winning with the Pro Series team championship Red Bull in 2019] You grow a lot as a person being in a championship fight. This year has been a different approach for the whole team because I've come in with that experience and I can help with the preparations as much as possible. It definitely helps having that experience."
Alvaro Carreton
"Silverstone is my favourite track so I can't wait to race there and hopefully I can do a good job there, with a little bit of luck as well fingers crossed we can get a good result. I'm more confident than ever."
Lucas Blakeley
"I have the confidence that I'm driving at a very high standard and the thing that gets me through the hard times is a core belief in what I can do. I don't think any results I've achieved in the past was a fluke and I have confidence in myself and the team that we can achieve these things again."
"The level of F1 Esports this year is so high. If you look at previous years, it has never been so close before. I think in Bahrain, where I qualified in P6, the top seven was within 800ths of a second. You'd be lucky to see two cars separated by that margin in F1 so it's very challenging this year and you need to put every fine detail together to extract the optimum lap time."

Ultimate Battle, India's first-ever one-stop esports Online Platform; set to revolutionize Indian Esports market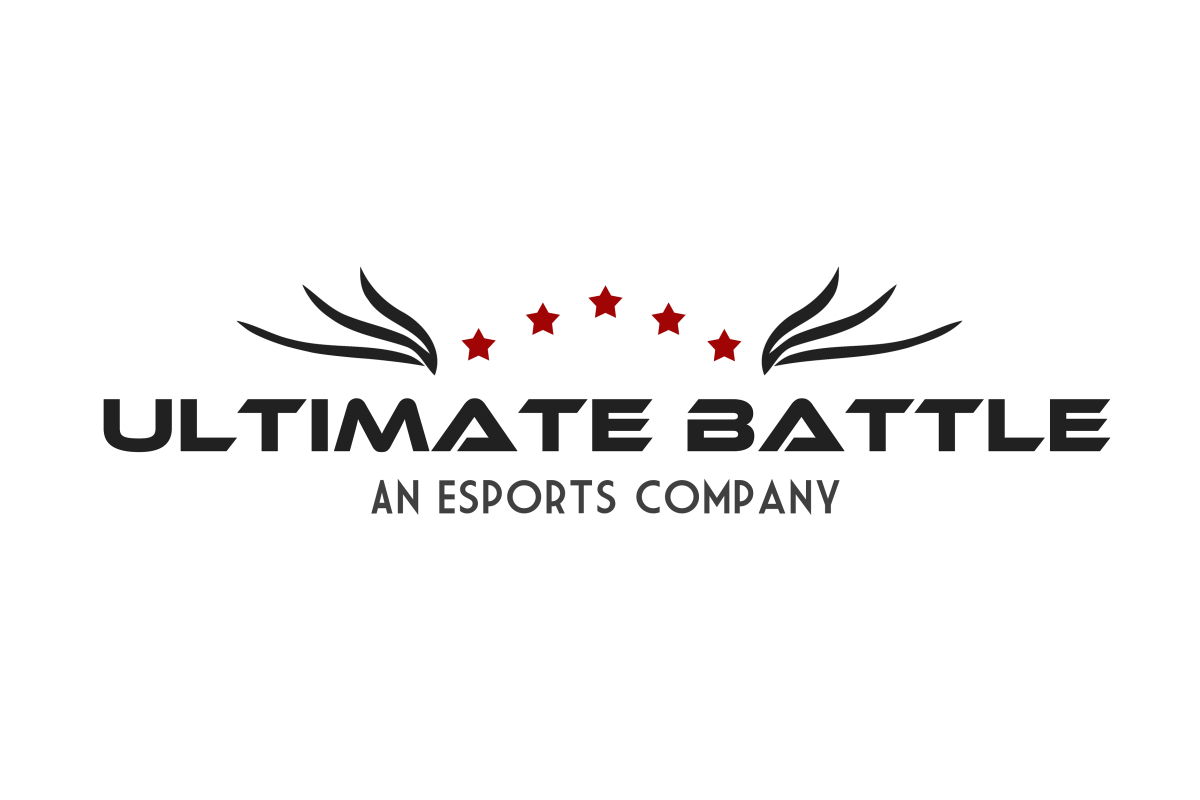 Reading Time:
3
minutes
A 360-degree platform with Esports Titles Tournaments, Gaming News & an E-commerce Portal for gamers
Ultimate Battle is India's first-ever one-stop online Esports platform for all gaming needs, an ecosystem for players to connect, interact and compete with each other in their favorite Esports title games for competition and rewards. The platform provides a focused designed and playing facility with unparalleled competitive gaming experiences for gamers, the esports community, and millions of esports fans around the world via esports tournaments and industry-related informative content production- in short, Ultimate Battle boasts to be a gamer's paradise.
The platform also caters to the Esports community with an E-commerce Portal, virtual supermart for all gaming enthusiasts, a unique concept, and a first for the esports sector in India. This helps in provisioning a 360-degree platform to gaming enthusiasts for news on the latest esports trends, consume high-quality gaming content as well an environment to compete, and bud new talents for the Esports competitive scene.
"Gaming was mostly recreational all this while but with the absence of Live Sports, people who had a competitive bent of mind got hooked to online esports and the sudden surge is there for everyone to witness. I truly believe this is an opportune moment for homegrown brands like us, who are in the business of Esports and have created a unique value proposition for the gamers. This is a very exciting time for Ultimate Battle; we are a new age Esports online platform with a plug and play option which is innovative, informative and also provides E-commerce facilities for various gaming needs—all embedded into one single platform," said Tarun Gupta, a gamer and Founder of Ultimate Battle.
India in the past couple of years has emerged as the hotbed for mobile esports. The growth of online esports gaming has seen an exponential rise due to the penetration of smartphones resulting in a mammoth of 365 million Indian gamers across mobile, PC, and console which is projected to reach 440 million by 2022 according to industry estimates.
The foundation and flavor of Ultimate Battle points towards this esports boom with some of the key gamer-friendly product features being;
Game Play – Engage with fellow games and play tournaments/Challenges
Socialize – Connect with gamers, make friends & chat with the community
E-commerce – a one-stop-shop offering jaw-dropping deals & best pricing on top brands of Gaming Hardware, Consoles & Gaming Accessories
Content – Consume great content gameplay news & media
The platform currently has popular esports titles like Call of Duty, Garena Free Fire, Valorant, FIFA20, CS: GO, DOTA2, Fortnite including Chess, which has topped gamer's preferences during the pandemic. Currently, the platform has a strong player base across games and has hosted close to 30000 matches since its inception in 2017.
"To bring Esports into the mainstream and engage millions of gamers and fans together, we have multiple popular esports titles on our platform. In the year 2019, India alone amounted to 13% of the total game downloads worldwide with mobile games in the forefront. We are consistently working to develop Esports in India. Since our inception we as a tech brand specializing in esports aim to provide thousands of gamers with a unique online experience to participate in multi-player mobile, console, and PC video game competitive tournaments and win prize money," added Gupta who is also an expert in product design and technology development.
This platform also serves as a go-to platform to kickstart one's career in the competitive circuit. All the esports athletes will get essential exposure and a platform where they can enhance their tactical skills, strategies & coordination.
Registration for EPIC League Season 3 open qualifiers has started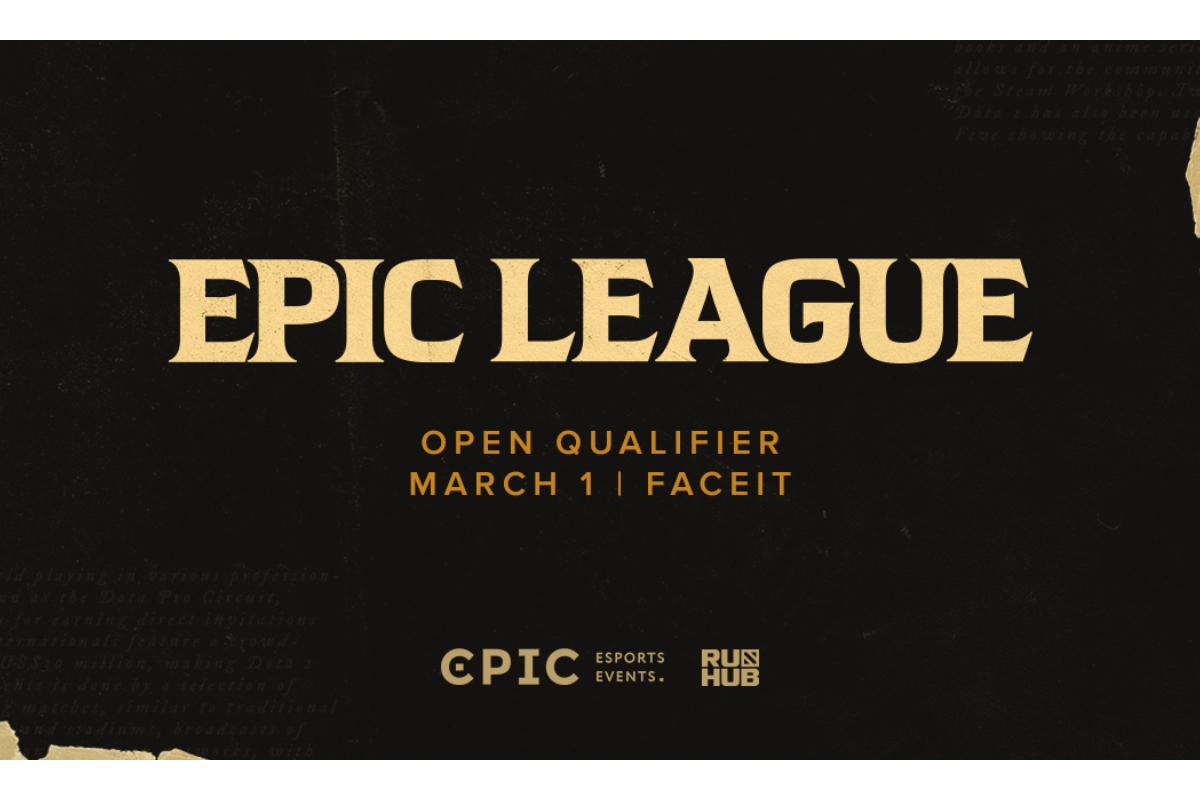 Reading Time:
< 1
minute
Epic Esports Events announce the open qualifiers for the EPIC League Season 3 tournament. Open qualifiers for teams from Europe and the CIS will be held on March 1, 2021 in the best-of-1 format on FACEIT. The team with the best result will advance to the group stage of the tournament.
You can register for the open qualifiers until March 1, 16:55 Moscow time via this link.
The group stage of the third season will bring together 16 teams. The group stage will be held from 2 to 13 March 2021 according to the Swiss system: 1-8 places of the group stage will go to the first division playoffs with a $85,000 prize fund, 9-16 places will go to the second division playoffs with $15,000 respectively.
Epic Esports Events has garnered international fame following the conception of its flagship series, the EPICENTER, in 2016, in Moscow and Saint Petersburg. Featuring the greatest esports athletes from all regions of the world, the EPICENTER gathers tens of millions of viewers worldwide, its venues always packed to the brim during the grand finals. The organizers have claimed multiple prestigious awards such as EUBEA, Eventex, MarSpo, BISPO, BEMA, and Sport Leaders Awards.
Over the years, EEE has partnered with a plethora of brands to deliver the best international tournament series experience: Parimatch League, MegaFon Winter Clash, Adrenaline Cyber League, KFC Battle, and others. Epic Esports Events is a member of ESforce holding.
FIFAe Club World Cup 2021 to take football into another world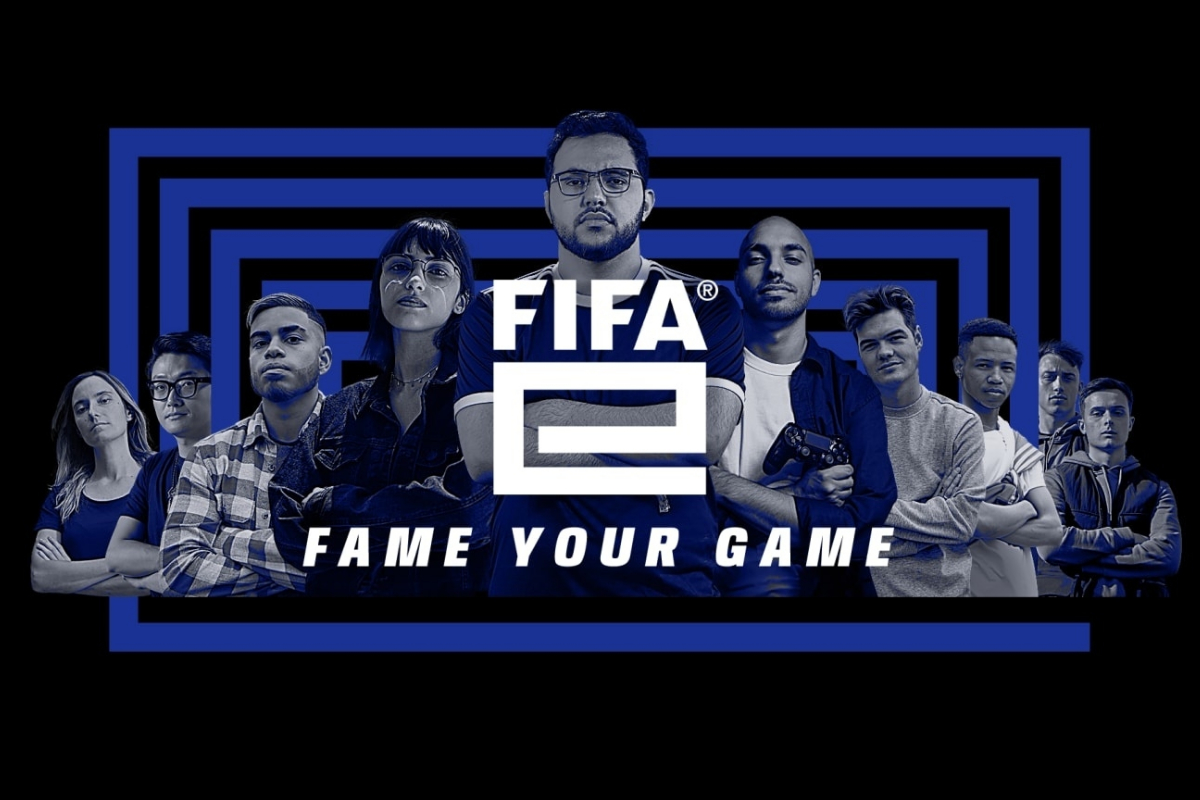 Reading Time:
2
minutes
As the dust settles on the draw for the FIFAe Club World Cup™ zone finals, the remaining 42 teams represented by two players each eye up who stands between them and triumph. The greatest FIFAe club event, played on EA SPORTS FIFA 21, will see the best esports teams in the world battle it out for their share of the $350,000 in prize money.
With the sweet taste of glory resting at their fingertips and teamwork being a decisive ingredient for success, each club will start their journey to the title in the group stage starting on February 24. The best two teams from each of the six zones will then progress to the finals weekend, for their chance to be named FIFAe Club World Cup 2021 zone winners.
This will be the first of several FIFAe tournaments this year, as FIFA continues to invest in growing a new, dedicated esports vertical for future generations. A total of 480 teams from across the globe participated in the online qualifiers throughout four weeks of competition. This was a 150% increase on last year's tournament, showing the huge appetite from clubs and the community.
As well as increased participation, the level of skill is also at an all-time high making for some thrilling matches. Every fan knows nothing compares to their favourite player running rings around the competition. Ultimately though it's teamwork, not the individual, that wins big. In this two-person esports competition the same is true – individual superstars are teaming up and will need to be performing at their very best to walk away with the title.
Some of the biggest clubs of the scene such as record-participant Manchester City and reigning champion Complexity Gaming will compete to raise their club badge to new heights and to grow their club legacies.
The new #FameYourGame tagline complements FIFA's ambition to ensure all competitive FIFA players are given the support they need to establish themselves as global superstars.
Christian Volk, Director of eFootball and Gaming at FIFA commented, "In the next few days we will see the most exciting, talented young esports players the world has to offer and take to the stage to create their club legacy. The FIFAe Club World Cup should be on your watchlist – make sure to tune-in!"
For fans eager to follow the competition all matches until the knockout stage, from 24 to 26 February, will be available on FIFA.gg. The main feed, which will be produced remotely from London, will start at 4.30pm CET on 26 February. Friends who want to watch the action unfold, as if they were in the same room, should check out FIFA's newly created 'watch together' feature.
Aspiring commentators are also being given the chance to get involved in this year's FIFAe Club World Cup™. Each zone is being assigned a dedicated commentary team to report on live matches.