Team Alliance to launch FAN TOKEN on Socios.com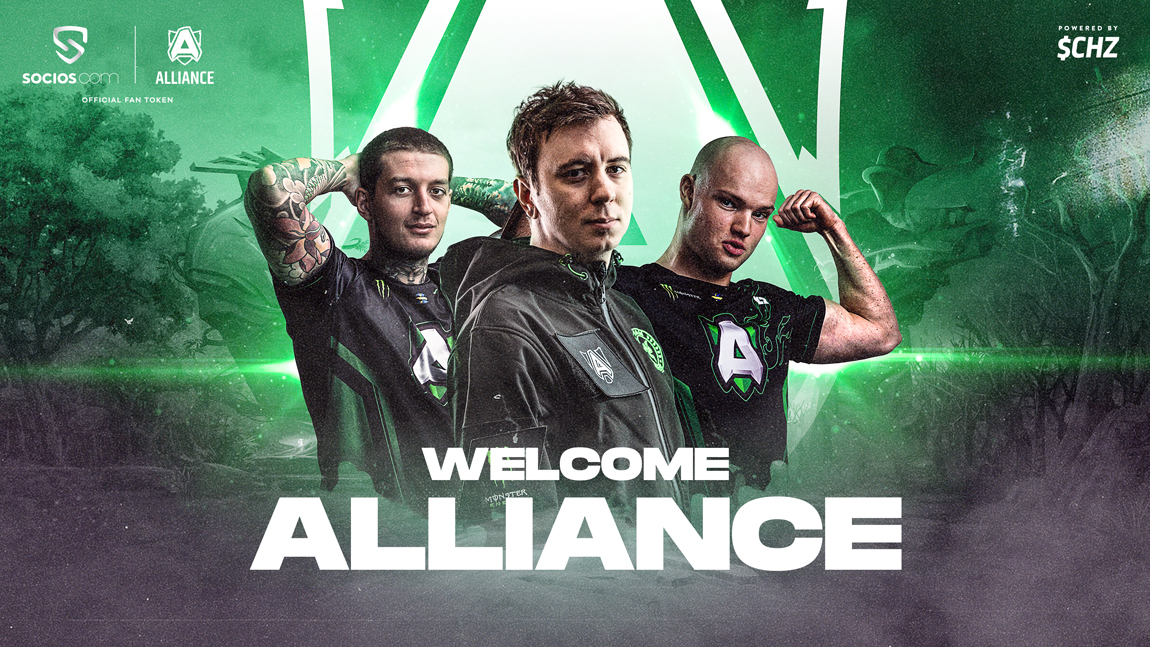 Reading Time:
3
minutes
Swedish esports organisation Team Alliance have announced plans to launch an $ALL Fan Token on fan voting and rewards app Socios.com.
Alliance will make esports fan engagement history when they launch their first poll on Socios.com, with fans to be asked which game the organisation pick up a team in next.
$ALL Fan Tokens will give owners many  benefits, including the right to vote in Alliance polls. Fan Token owners can also connect with other fans in Socios Chat and look forward to VIP rewards and exclusive club and sponsor promotions.
Alliance will become the fourth esports organisation to join the Socios.com platform following OG, Team Heretics and Natus Vincere.  Major sports clubs, including FC Barcelona, Juventus and Paris Saint-Germain have all also launched Fan Tokens.
Team Alliance, in partnership with Chiliz, have announced plans to launch an $ALL Fan Token on blockchain-based fan voting and rewards app Socios.com.
Alliance is a world-renowned esports organization fielding competitive players across some of the most popular video games in the world including DOTA2, Apex Legends, Super Smash Bros, Fortnite and TrackMania. Their Dota 2 team, headed by Jonathan "Loda" Berg, won The International 2013.
Alliance has become one of the most recognizable brands in esports, with acclaimed players such as Adam "Armada" Lindgren leading Smash and a Dota 2 legacy that has created countless memories for fans and players alike.  Since its foundation  in 2013, Alliance has had a Nordic focus and is based in Sweden. In 2016 Alliance became an independent, player-owned organization.
$ALL Fan Tokens will give owners many  benefits, including the right to vote in Alliance polls. For the historic first poll, fans will be asked to choose which game the organisation picks up a team in next. Fan Token owners can also connect with other fans in Socios Chat and look forward to VIP rewards and exclusive club and sponsor promotions.
The maximum supply of $ALL Fan Tokens will be 5 million with a limited number to be made available at a fixed price of $1 in an initial flash sale to take place in the coming months. The date of the sale will be revealed soon. $ALL Fan Tokens will be available after the flash sale, but price will then be determined by demand.
Socios.com Fan Token partners include esports organisations Natus Vincere 'NAVI',  Team Heretics, and OG as well as 13 major soccer clubs including FC Barcelona, Paris Saint-Germain and Juventus. Socios.com also has a global fan engagement partnership with MMA giants UFC, while fellow MMA organisation the Professional Fighters League (PFL) will launch a Fan Token in early 2021. Additional partnership announcements from esports and other sports are expected before the end of the year.
Details on when the $ALL Fan Token and more information about the historic first poll will be revealed in the near future.
Jonathan 'Loda' Berg of Team Alliance said, "I am extremely excited to announce that we are partnering with Socios.com to launch $ALL Fan Tokens.
"We exist for our fans and we want to give them a direct say in key decisions, such as which games we pick up and what we feature on our team jerseys.  $ALL Fan Token will also give Alliance fans the chance to win a tonne of rewards and unique VIP experiences.
"The first poll, which will open as soon as we launch the $ALL Fan Token on Socios.com,  is going to set a new milestone for fan engagement in esports. There's going to be more details about the launch date and that huge first poll soon. Make sure you're ready to cast your vote!
Alexandre Dreyfus, CEO & Founder of Chiliz and Socios.com, said:  "We are delighted to welcome Team Alliance on board as the latest esports organization to join Socios.com.
"$ALL Fan Tokens are going to give fans a big say in the future of the organisation and real decision making power starting with the incredible first poll to choose which game Alliance will pick up a team in next. Fans can look forward to connecting with each other in Socios Chat, amazing VIP rewards plus exclusive promotions linked to Alliance and their sponsors"
IPO Bound Yudiz Solutions gets DRHP nod, set to invest approx. 80 Million INR to launch world class gaming studio and multi-gaming platform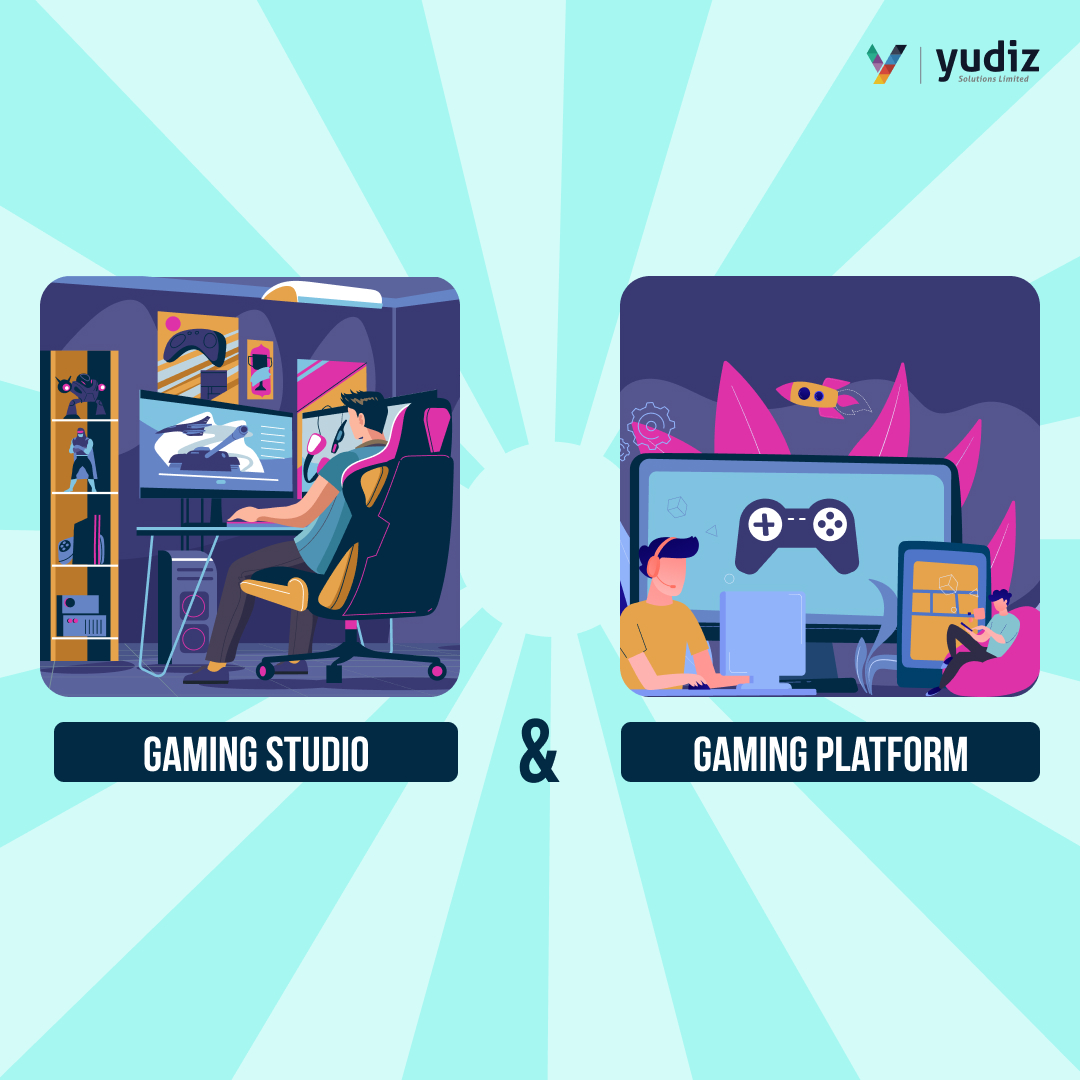 Reading Time:
2
minutes
IPO bound Yudiz Solutions Ltd, a blockchain, AI, and gaming focussed enterprise technology company has received an NSE approval for an SME IPO. With this approval, the company is set to invest approx 80 Million INR to set up a gaming studio and a multi-gaming platform. The game studio will aim to produce over 40 games in a year.
Yudiz Solutions, which is already known to develop apps, will now be the first game developers to be publicly listed and have its own publishing platform.
The new Yudiz game studio will focus on creating high-quality games for multiple platforms. These games will leverage Yudiz's cutting edge technology solutions and in-house expertise to design and develop the games. They will also develop games for other publishers and will also allow other developers to publish games on their new publishing platform. This will be the only gaming company to develop and publish their own and others games as well.
Bharat Patel, Chairman & Director, says "The new business ventures will enable sectoral growth, provide us with the necessary resources to drive innovation, expand our game portfolio, elevate the gaming experience and develop gamer communities. It will also enable us to forge strategic partnerships, attract top talent, and cement our position as strong contenders in the space"
With an EBITDA of 21.77% for FY 22-23, and a CAGR of 42.34% for the past three years, Yudiz also has a PAT of INR 2.75 CR in FY 22-23. With the recently approved DRHP the company will offload a public issue consisting of a fresh 27,17,600 equity shares.
Headquartered in Ahmedabad and is recognized as a global IT services providing solutions in AI/ML, AR/VR, IoT, as well as Blockchain, mobile app and web development across North America, Europe and Asia region. Yudiz is set to disrupt the market with their innovative solutions and products. MPL, Zydus, RR Kabel, IRM Energy, SportsBuzz are some of their clients.
Blockchain Technology: A Game Changer for Online Gaming?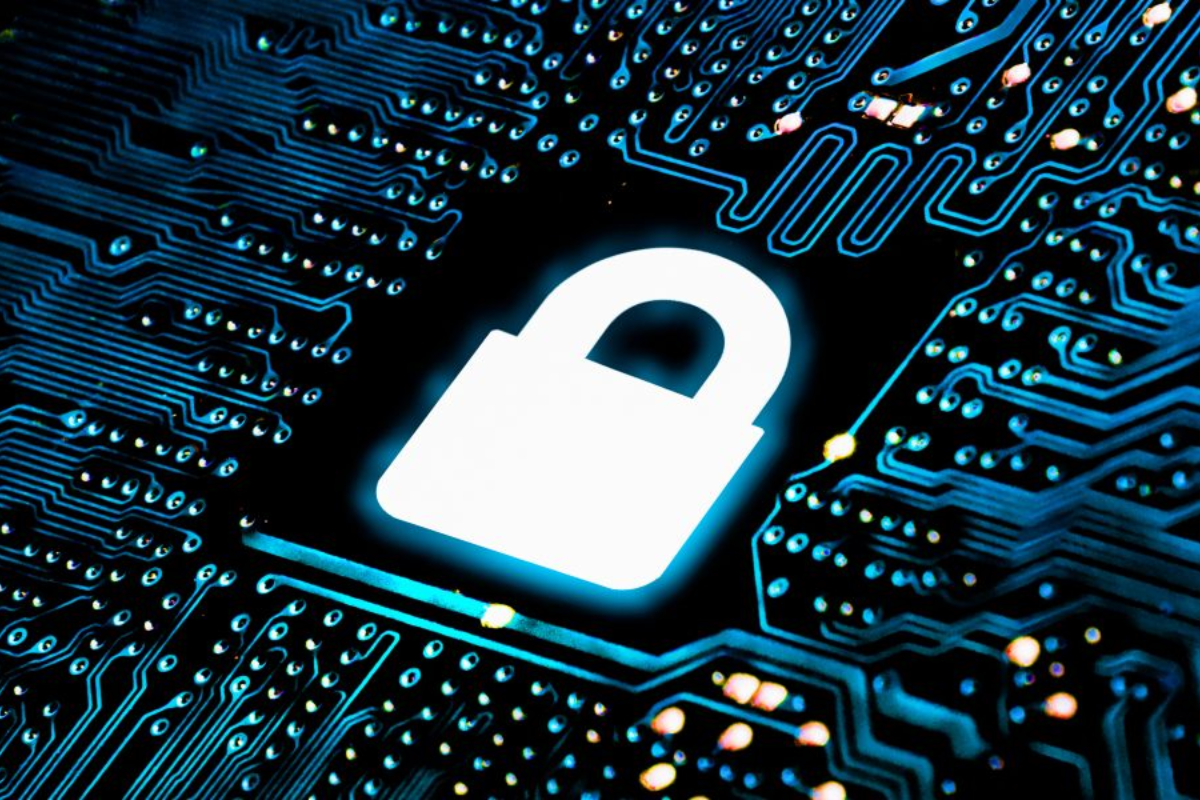 Reading Time:
2
minutes
The world of online gaming is in a state of constant evolution, with emerging technologies playing a significant role in shaping the future of the industry. One such technology is blockchain. Known primarily as the backbone of cryptocurrencies like Bitcoin, blockchain's potential extends far beyond digital currencies. Its potential in the realm of online gaming is particularly intriguing and stands to dramatically reshape the industry.
Understanding Blockchain and its Relevance to Online Gaming
Blockchain technology is a decentralized digital ledger that records transactions across multiple computers. This decentralization ensures the data's security and transparency. For the online gaming sector, blockchain's promise lies in its ability to offer a higher degree of fairness and transparency — a crucial aspect for games such as online slots, where players need to trust the system's impartiality.
Instilling Trust and Enhancing Fairness
In traditional online gaming platforms, players used to place their trust in gaming operators, believing that the system was fair. The introduction of blockchain disrupted this model by allowing the game mechanics to be audited and verified by the players themselves. This level of transparency is possible because the blockchain is a public ledger, where all transactions and changes are recorded and accessible to anyone. Through this, the players can verify the fairness of in-game purchases, loot drops, and even the randomness of outcomes in games, directly reducing the potential for unjust practices. Moreover, the use of blockchain technology also provides enhanced security, reducing the risk of fraud and hacking that can be rampant in traditional online gaming platforms.
Cryptocurrencies and the New Gaming Economy
The integration of blockchain technology in online gaming extends beyond fairness, opening the possibility of using cryptocurrencies for transactions. Cryptocurrencies, with their swift, secure, and low-cost transactions, could revolutionize how players purchase in-game items or credits. Furthermore, blockchain could facilitate true ownership of these digital assets, allowing players to trade them freely on blockchain marketplaces.
The Rising Popularity of Decentralized Gaming
Blockchain's influence is already visible in the emergence of decentralized gaming — games built entirely on blockchain technology. These games allow players to have complete ownership of their in-game assets, which can be traded or sold independently of the game. This not only enhances the gaming experience but also opens up new economic opportunities for players.
Non-fungible Tokens (NFTs) and Gaming
The rise of non-fungible tokens (NFTs), a byproduct of blockchain technology, presents another exciting avenue within the gaming sector. NFTs are unique digital assets that can represent ownership of a particular item or piece of content. In online gaming, NFTs can be used to represent a piece of evidence for assets, such as: characters, equipment, or even virtual real estate.
Future Potential and Challenges
The adoption of blockchain in the online gaming industry is still in its infancy, but the potential is enormous. However, like any disruptive technology, blockchain isn't without its challenges. Issues such as scalability, regulatory acceptance, and technical complexity need to be addressed for its widespread adoption.
Final Thoughts
Blockchain technology's potential to create a more transparent, fair, and user-friendly online gaming experience is undeniable. As the industry continues to explore and embrace this technology, both players and gaming companies stand to reap significant benefits. Navigating the challenges and leveraging the opportunities, blockchain might indeed become a game-changer in online gaming's evolutionary journey.
BetConstruct Introduces Revolutionary Game Built on Blockchain Technology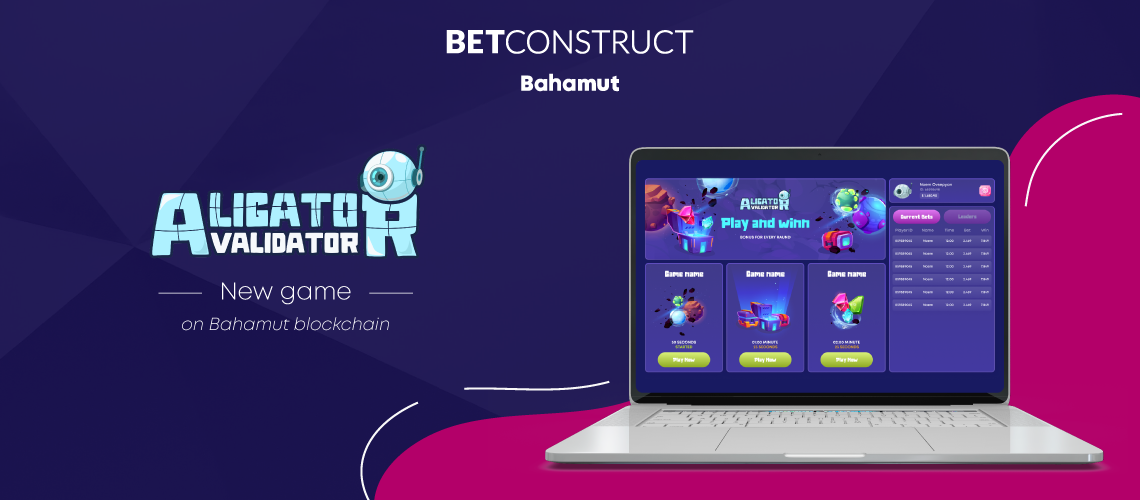 Reading Time:
< 1
minute
BetConstruct presents Alligator Validator – the first-ever game entirely based on blockchain technology.
Alligator Validator, the one-of-a-kind game where all transactions are made using blockchain technology, is promised to be among the biggest innovations in the current iGaming market. The game is an explosive combination of fresh and vivid graphics, cutting-edge game mechanics and brand-new payment systems built on blockchain technology.
The blockchain technology adds extra security and transparency to the game – not requiring any centralised third parties to control the flow of funds and being processed independently by the smart contracts.
It is also a perfect addition for all Bahamut validators, as it gives an opportunity to improve validators' positions and earn block rewards for helping to secure the network. Validators play an important role in securing the network by showing activity and validating blocks using the PoSA consensus mechanism. Thus, validator-partners who enable the game on their platforms not only add a unique and thrilling game to their catalogue but also maximise their ROI.
BetConstruct believes the innovation will shape the future of the iGaming market and make crypto games more accessible to a larger audience. Thanks to its fresh and distinctive premise, Alligator Validator will breathe new life into the player experience and help partners earn huge rewards for helping secure the network.
Add the game to your catalogue, and don't miss the chance to become one of the first to encounter the new reality of iGaming!