Team Alliance to launch FAN TOKEN on Socios.com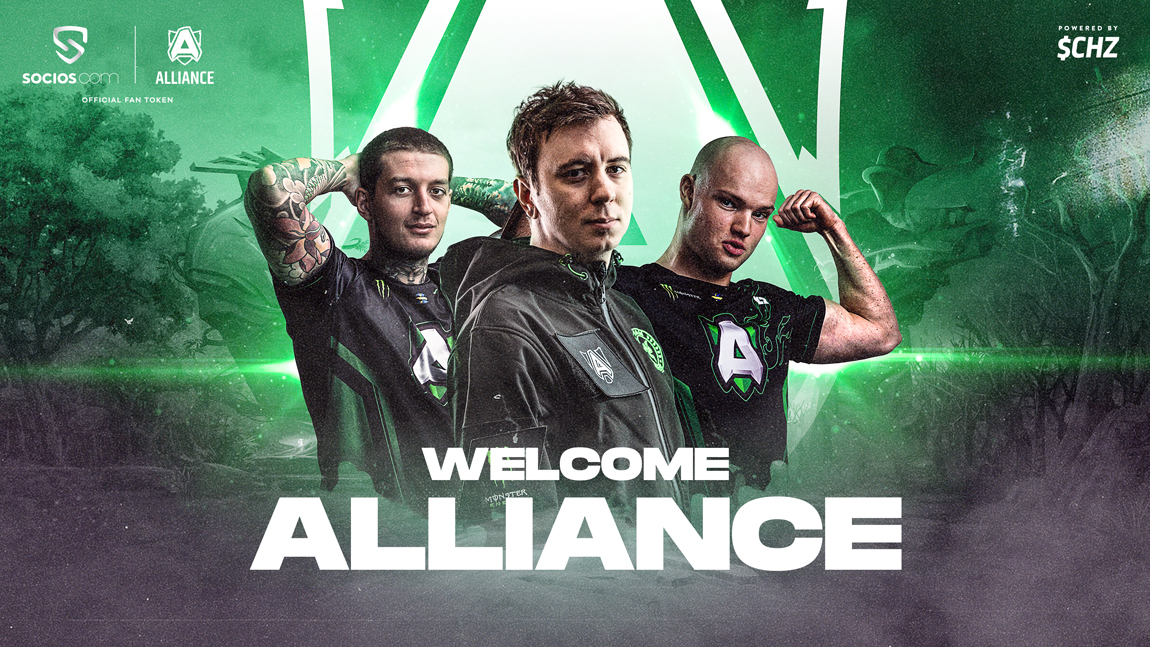 Reading Time:
3
minutes
Swedish esports organisation Team Alliance have announced plans to launch an $ALL Fan Token on fan voting and rewards app Socios.com.
Alliance will make esports fan engagement history when they launch their first poll on Socios.com, with fans to be asked which game the organisation pick up a team in next.
$ALL Fan Tokens will give owners many  benefits, including the right to vote in Alliance polls. Fan Token owners can also connect with other fans in Socios Chat and look forward to VIP rewards and exclusive club and sponsor promotions.
Alliance will become the fourth esports organisation to join the Socios.com platform following OG, Team Heretics and Natus Vincere.  Major sports clubs, including FC Barcelona, Juventus and Paris Saint-Germain have all also launched Fan Tokens.
Team Alliance, in partnership with Chiliz, have announced plans to launch an $ALL Fan Token on blockchain-based fan voting and rewards app Socios.com.
Alliance is a world-renowned esports organization fielding competitive players across some of the most popular video games in the world including DOTA2, Apex Legends, Super Smash Bros, Fortnite and TrackMania. Their Dota 2 team, headed by Jonathan "Loda" Berg, won The International 2013.
Alliance has become one of the most recognizable brands in esports, with acclaimed players such as Adam "Armada" Lindgren leading Smash and a Dota 2 legacy that has created countless memories for fans and players alike.  Since its foundation  in 2013, Alliance has had a Nordic focus and is based in Sweden. In 2016 Alliance became an independent, player-owned organization.
$ALL Fan Tokens will give owners many  benefits, including the right to vote in Alliance polls. For the historic first poll, fans will be asked to choose which game the organisation picks up a team in next. Fan Token owners can also connect with other fans in Socios Chat and look forward to VIP rewards and exclusive club and sponsor promotions.
The maximum supply of $ALL Fan Tokens will be 5 million with a limited number to be made available at a fixed price of $1 in an initial flash sale to take place in the coming months. The date of the sale will be revealed soon. $ALL Fan Tokens will be available after the flash sale, but price will then be determined by demand.
Socios.com Fan Token partners include esports organisations Natus Vincere 'NAVI',  Team Heretics, and OG as well as 13 major soccer clubs including FC Barcelona, Paris Saint-Germain and Juventus. Socios.com also has a global fan engagement partnership with MMA giants UFC, while fellow MMA organisation the Professional Fighters League (PFL) will launch a Fan Token in early 2021. Additional partnership announcements from esports and other sports are expected before the end of the year.
Details on when the $ALL Fan Token and more information about the historic first poll will be revealed in the near future.
Jonathan 'Loda' Berg of Team Alliance said, "I am extremely excited to announce that we are partnering with Socios.com to launch $ALL Fan Tokens.
"We exist for our fans and we want to give them a direct say in key decisions, such as which games we pick up and what we feature on our team jerseys.  $ALL Fan Token will also give Alliance fans the chance to win a tonne of rewards and unique VIP experiences.
"The first poll, which will open as soon as we launch the $ALL Fan Token on Socios.com,  is going to set a new milestone for fan engagement in esports. There's going to be more details about the launch date and that huge first poll soon. Make sure you're ready to cast your vote!
Alexandre Dreyfus, CEO & Founder of Chiliz and Socios.com, said:  "We are delighted to welcome Team Alliance on board as the latest esports organization to join Socios.com.
"$ALL Fan Tokens are going to give fans a big say in the future of the organisation and real decision making power starting with the incredible first poll to choose which game Alliance will pick up a team in next. Fans can look forward to connecting with each other in Socios Chat, amazing VIP rewards plus exclusive promotions linked to Alliance and their sponsors"

RANGERS FC PARTNER WITH SPORTEMON GO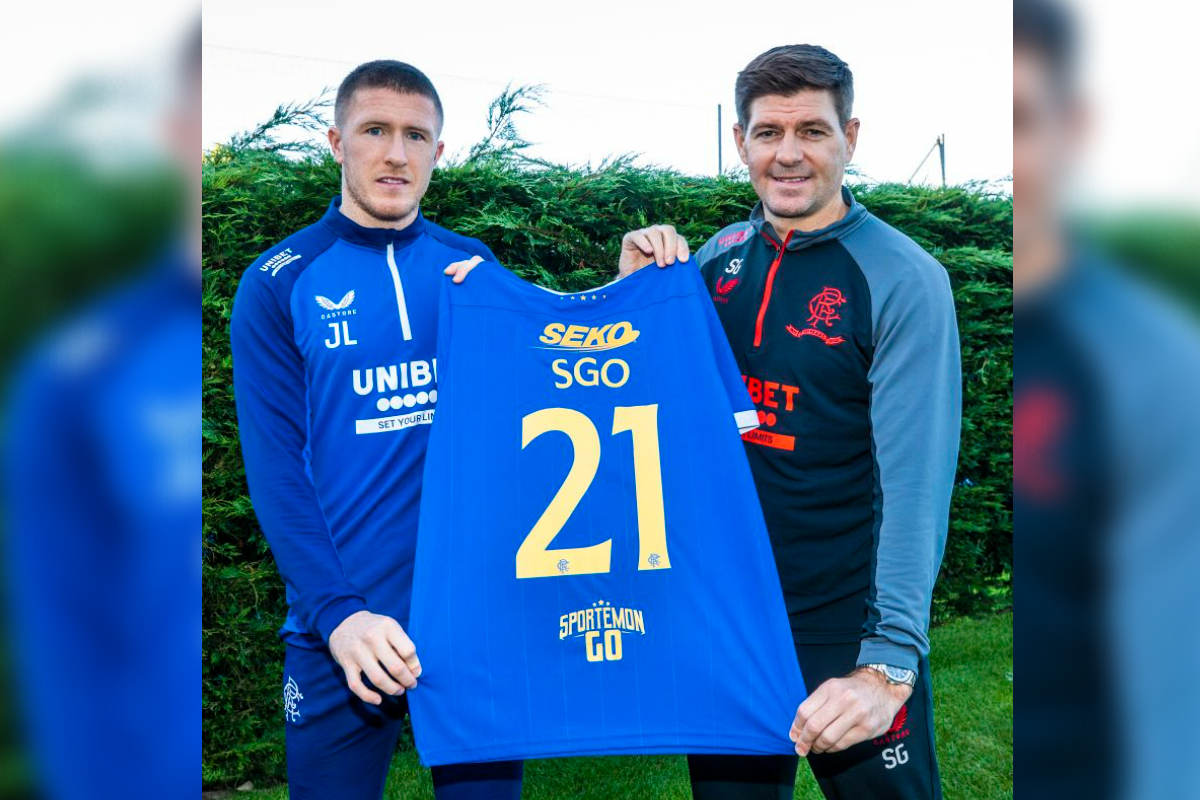 Reading Time:
2
minutes
The two-year agreement will see Sportemon Go (SGO) become a top tier 'Official Club Partner' with back of the shirt sponsor branding, digital non-fungible token (NFT) collectables and a significant commercial investment into Rangers.
This partnership will drive wide-ranging benefits for both organisations, featuring innovative creative digital collectible products and fan engagement activities being provided by SGO to the Rangers global supporter base.
SGO was founded by Australian-based father-son pair, Ricky and Corey Jackson. The two envisaged the creation of a platform to stand as a world leaders in NFT augmented reality sports trading. SGO have since formed sports partnerships with a number of high-profile athletes, including Premier League stars Luke Shaw and Andy Robertson, alongside several high profile clubs and athletes in the US and Australian markets.
Rangers' Commercial and Marketing Director, James Bisgrove, commented: "This is another exciting commercial partnership for Rangers and one that aligns closely with our digital transformation strategy and ambitions in the emerging NFT space, which presents a compelling new revenue stream for the sports industry.
"We're looking forward to working closely with the team at SGO to activate the partnership and ensure Rangers remains at the forefront of emerging opportunities in the BlockC chain and NFT sectors."
The partnership expands upon Rangers' recent successful fan token launch and extends the opportunities for fans to engage with exciting digital collectible products and interactive gaming. The partnership will aim to play a leading role in revolutionising the sports digital memorabilia and collectibles industry.
Sportemon Go's CEO and former AFL player, Ricky Jackson said: "Firstly congratulations to Rangers on their 150 years and being the current Scottish Champions. We are honoured to become partners of this great, historic club and look forward to making a contribution to the future success, as well as helping to celebrate the past.
"Our NFTs are unique, creative, with innovative exclusive features and products that I know the Rangers supporters will love. We are excited for the opportunity to build new products never-before seen for the ultimate fan engagement but also provide a solid partner contribution to Rangers F.C through significant new and recurring revenue generation from SGO products.
"Our research and development technology that we have created over the past five years of extensive market research and development will be used in Rangers products, service and experiences which backed by a further 30 years of sports industry success and know-how in end to end sports marketing, licensing, merchandise and digital iGaming offerings."
Seedify Taps Blockpass for KYC Provision in Blockchain Gaming & NFTs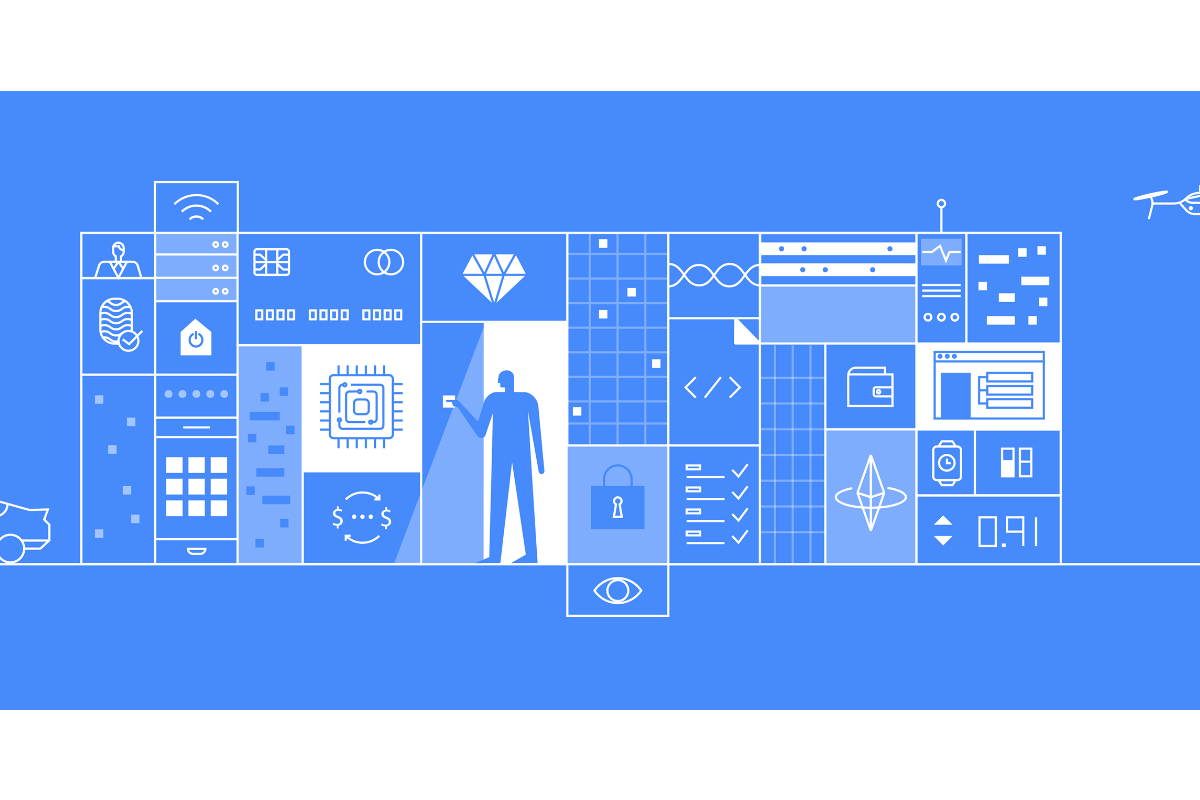 Reading Time:
2
minutes
Blockpass, the pioneer of On-chain KYC(TM), is excited to announce its growing partnership with Seedify, the gateway to blockchain gaming. Seedify will be using Blockpass' proprietary KYC solutions to provide a safe, secure and compliant ecosystem where gamers and gaming enthusiasts can enjoy the benefits of blockchain and cryptocurrency.
Seedify is a blockchain gaming-focused incubator and launchpad ecosystem which provides support and opportunities for innovators and project developers through access to funding, community and partnership building, and a complete support system to help drive the future of gaming and blockchain. The project is assisting gamers as they begin to explore new avenues, spending time on games and taking advantage of opportunities to earn in-game item NFTs and tokens. Through holding $SFUND, users are able to buy game tokens before they're listed on the market, by participating in IGOs (initial game offerings) on the Seedify Launchpad.
Blockpass is a digital identity verification provider which provides a one-click compliance gateway to financial services and other regulated industries. Through Blockpass, users can create, store, and manage a data-secure digital identity that can be used for an entire ecosystem of services, token purchases and access to regulated industries. For businesses and merchants, Blockpass is a comprehensive KYC & AML SaaS that requires no integration and no setup cost. You can set up a service in minutes, test the service for free and start verifying and on-boarding users. Currently with more than 160,000 verified user identity profiles, Blockpass facilitates instant onboarding, and to date almost 5000 services have taken advantage of this opportunity to get access to users with reusable digital identity profiles.
"Seedify is a leader in the blockchain gaming industry and we were delighted to work with them to bring our compliance technology to that space," said Adam Vaziri, Blockpass CEO. "By bringing seamless and efficient identity verification to gamers we hope to facilitate a safe and secure ecosystem where they can play and earn."
"Blockpass' compliance software provides a vital solution, ensuring ease of use, along with a safe and secure KYC process," noted Levent Cem Aydan, Founder and CEO – Seedify. "This gives us the ability to seamlessly and efficiently onboard new users, maintaining the integrity of our platform and giving our community confidence that their private data is protected."
Blockpass has grown significantly in size and use since its inception, both in the number and range of users and organizations it has partnered with and the scope of its work. Blockpass continues to develop its digital identity protocol with updates and additions to improve the compliance experience. The existential need for DeFi projects to be regulatory compliant and the recent integrations have led to a surge in interest for Blockpass' On-chain KYC(TM) solution. Through its recent work with Animoca Brands, Blockpass is developing the ability to provide KYC where the delivery of the verification result is provably sent and shown on a blockchain without sharing the underlying data. This represents a significant step towards the future Blockpass hopes to bring about where identity verification can be proved without revealing any personal information at all.
Semper Fortis Esports enters Axie Infinity and Hearthstone with Dual Capacity Player Reading Time:
4
minutes
Semper Fortis will become one of the first professional esports companies to enter the play-to-earn market via its very own division of the SMPR team                                                                              
Semper Fortis Esports PLC, the esports company focused on establishing esports teams, forming brand and technology partnerships, and providing business to business advisory services, is pleased to announce its entry into the blockchain based, Non-fungible Token (NFT) video game, Axie Infinity and collectible card game, Hearthstone.                                                                             
The company's esports team, SMPR has made an official signing of Aleksei Bakumenko ('Iner') to compete in both Axie Infinity and Hearthstone for the upcoming season. The player has signed a three-month contract with an option to renew for an additional six months thereafter. They will receive an annual salary and performance-based incentives.                                                                           
The new hire is the first competitive esports players competing in the play-to-earn division of Semper Fortis Esports, where players will be incentivised to compete on behalf of the company for cryptocurrency-based returns in the form of NFTs.                                                                           
Axie Infinity is a trading and battling game that allows players to collect, breed, raise, battle and trade creatures known as "axies" (characters based on axolotl), which are digitized as NFTs. The game uses a "play-to-earn" model (also called "pay-to-play-to-earn" model) where participants can earn a token which is traded on Binance as an Ethereum-based cryptocurrency. Players can also exchange in-game assets as NFTs. Axie Infinity allows users to cash-out these tokens for monetary gains every 14 days.                                                                              
In October 2021, Vietnamese studio Sky Mavis the developer of Axie infinity raised $150 million Series B at a $3 billion Valuation with highly renowned investors involved including Andreessen Horowitz and Mark Cuban. As of October 2021, the game nears 2 million Daily Active Users and has generated close to $2.3 billion in total sales volume since it was launched in 2018.                                                                              
With this appointment, the company will be one of the first professional esports companies to enter the play-to-earn market via its very own division of the SMPR team. The company will look to expand on this division through development and recruitment to earn NFT based rewards through games as a revenue model going forward. Axie tokens are currently trading at circa $120, a staggering 1,200x their initial offer price from 2020.                                     
In addition to Axie Infinity, the newly recruited Aleksei Bakumenko ('Iner') is a current ranked Hearthstone player and will also look to compete in the popular free-to-play online digital collectible card game developed and published by Blizzard Entertainment. The game is played as an esport, with high-level tournaments such as Blizzard's official World Championship featuring a prize pool of up to $1 million.                                                                           
Iner' is currently ranked in ninth place in the Hearthstone EMEA and comes with a digital footprint of almost 75,000 followers across social media channels comprising of 1,475 followers on Twitter, 68,200 followers on Twitch and 4,770 subscribers on YouTube.                                                                            
Iner's addition takes the total number of active players on the SMPR roster across to nine and opens the brand up to two new competitive esports and audience types across a digital presence. The player comes with a distinguished digital footprint and a significant following from his competitive region of Russia, a market which the Company sees as a large opportunity to capture in the esports space.                                                                                                   
Kevin Soltani, CEO of Semper Fortis Esports, commented: "Our team is extremely proud to share the additions of Axie Infinity and Hearthstone to our esports games participation and to further strengthen our player roster. Semper Fortis is determined to revolutionise the play to earn space, in merging it with competitive esports play. Our latest signing will pioneer our strategy to build out the SMPR play-to-earn division, opening doors for a new pool of players entering the esports space and diversifying the company's revenue model. Gaming and blockchain are two of the fastest growing industries and with our team being highly experienced in both, we are geared for an exciting season ahead."                                                                        
Nolan Bushnell, a Non-Executive Director of Semper Fortis Esports, commented: "The play-to- earn movement is currently in rapid growth and we are very excited to see its evolving nature in the world of competitive esports."