Veloce Racing announces TW Steel as Official Timing Partner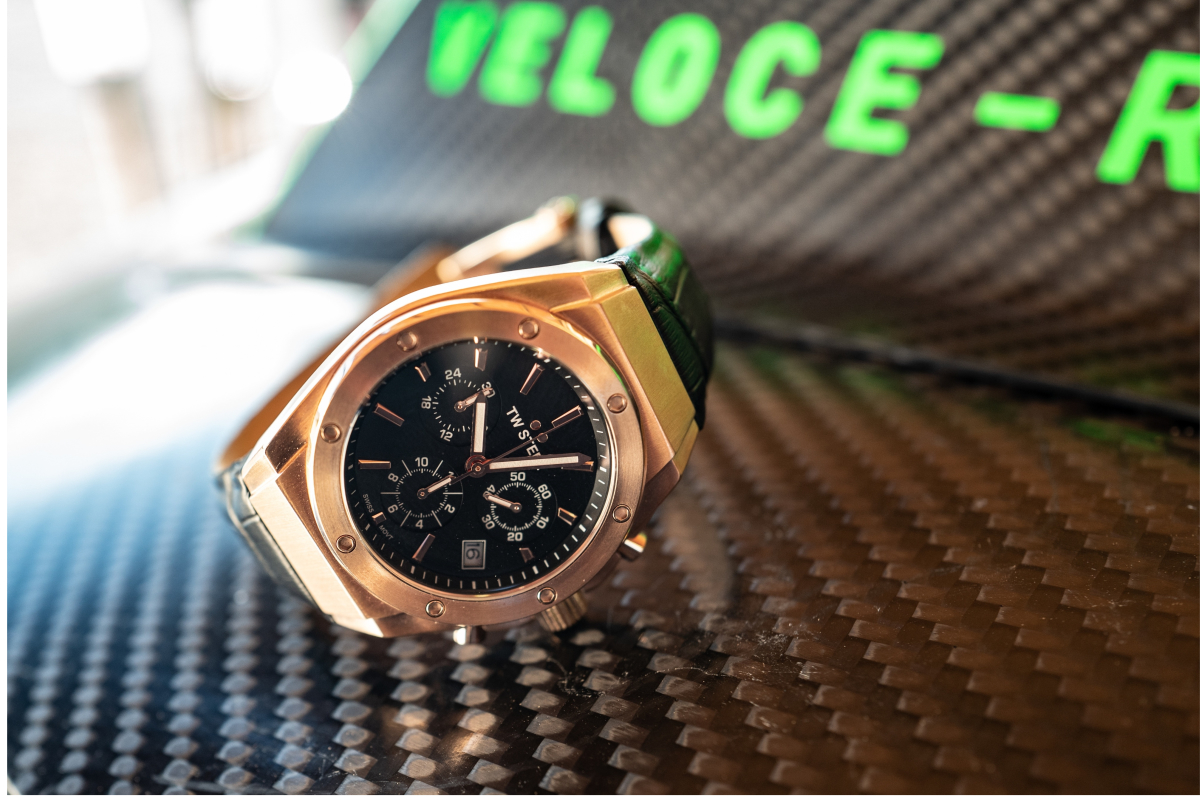 Reading Time:
2
minutes
Today, (Friday, 20 November) Veloce Racing has announced an all-new partnership with world-renowned watchmaker TW Steel, with the pairing set to compete against the clock together during the inaugural season of Extreme E, commencing on 20 March, 2021.
The Dutch watchmaker operates out of Amsterdam in the Netherlands and has enjoyed several long-standing affiliations with reputable motorsport brands across the industry. It is now extending this association to Veloce Racing and into the next-generation, all-electric Extreme E championship.
Veloce Racing, meanwhile, is expanding its ever-growing list of partners following a successful livery reveal during the Extreme E Virtual Global Series Launch. Fellow partner, ART Grand Prix is currently preparing the car and livery at its facility in France.
The partnership itself will incorporate combined marketing campaigns, watch designs adorning the race gloves as well as a limited-edition range of TW Steel/Veloce watches to go on sale, with multiple models designed to appeal to both Veloce's Extreme E and esports audiences.
Daniel Bailey, Veloce Racing CEO commented:
"We're all really excited to welcome TW Steel to the fray as our Official Timing Partner. It's important for us to have such a recognisable brand on-board for our first season in Extreme E, and to have one that is so established in the motorsport industry is an added bonus.
"Veloce has been touted as an innovator and disruptor in this space, and we're delighted to be partnering with like-minded organisations. I think I speak for everyone when I say this collaboration is going to be a huge success!"
Jordy Cobelens, TW Steel CEO added: 
"Having worked with several Formula 1 teams and numerous high-profile drivers, Veloce Racing was a natural fit for us and this partnership enables us to transition into the ever-growing world of electric motorsport.
"The Veloce-branded watches we're planning to release will be a fun project for us. We'll also be accessing two brand new audiences in the shape of virtual motorsport fans and those who are passionate about the environment."

Team Vitality Reveals Paris Saint-Germain Handball Legend Bruno Martini as Esports General Manager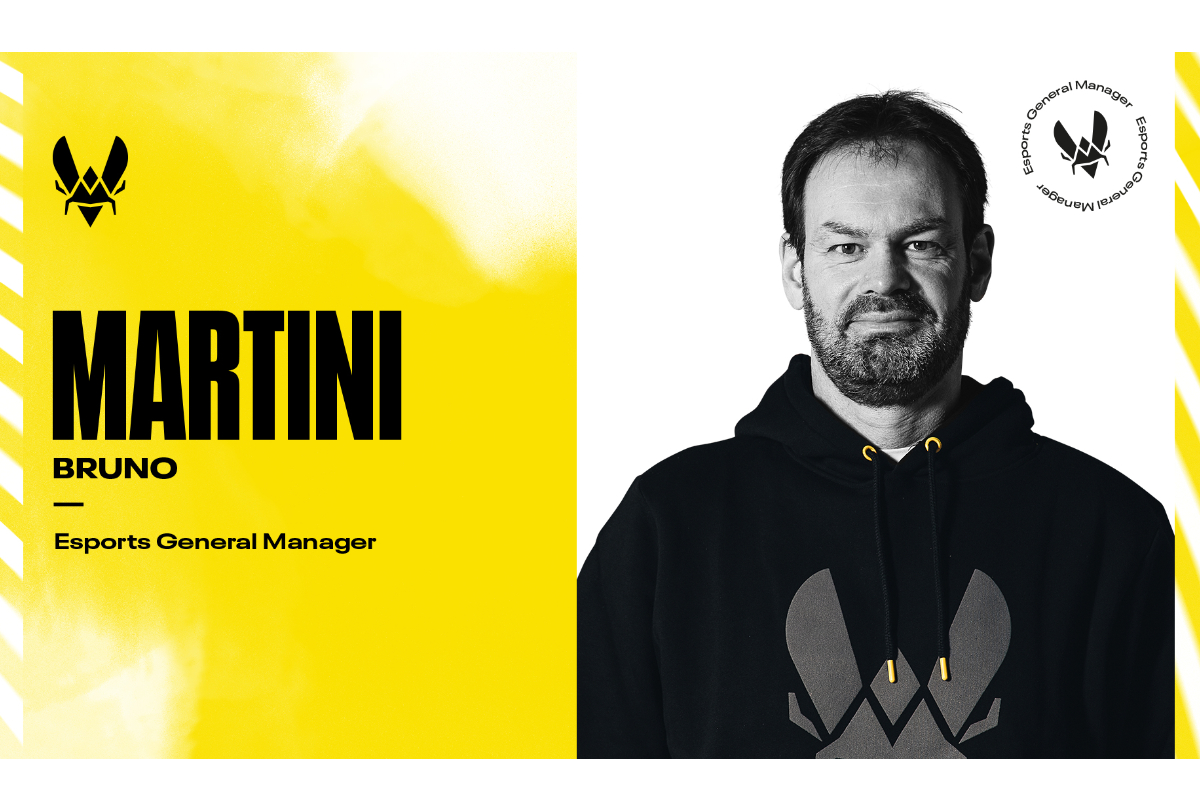 Reading Time:
2
minutes
Ex professional olympic handball player Bruno Martini joins Team Vitality following a decorated eight year tenure as General Manager at Paris Saint-Germain. Martini will build a new performance structure for all Team Vitality players across all its powerhouse rosters
Leading global esports organisation Team Vitality is pleased to reveal Bruno Martini as its new Esports General Manager. Martini is an ex professional handball player who represented France twice in the olympics as well as winning two World Championships with the French National team. He joins Team Vitality following over eight years as General Manager of the Paris Saint-Germain (PSG) handball team. Martini's arrival marks the further evolution of Team Vitality's groundbreaking approach to performance, providing its players with world class personnel and facilities across Europe. The former international goalkeeper will lead the performance infrastructure across all of Team Vitality's rosters.
Bruno Martini joins Team Vitality following a hugely successful career as General Manager of the PSG handball team, overseeing its transition from Paris Handball to becoming one of the top performing teams in Europe. Under his leadership, the PSG team has won 17 titles, and set numerous national and international records. Martini brings a wealth of experience training top traditional athletes and managing an elite sports organisation.
Team Vitality has brought Martini onboard to oversee its player performance philosophy and program, incorporating physical and mental wellness, including lifestyle factors such as sleep cycle, nutrition and stress management. Martini will be based in Paris and work across both V.Hive and V.Performance, Team Vitality's training facility in the iconic Stade de France. He will also travel with players for major events, and spend time in Berlin working with the LEC and LFL teams.
Team Vitality is home to eight international esports teams competing at the highest level across seven of the world's biggest games including CS:GO, League of Legends, FIFA, Rocket League and Rainbow Six: Siege. Martini's role will be to work with all Team Vitality players, including the #1 ranked CS:GO player in the world Mathieu "ZywOo" Herbaut, leveraging his traditional sports expertise to improve player performance in and out of the game.
"There are so many important factors to performance, team spirit, fitness, mental health support, etc. and what's essential is that our players are convinced that this will make them play better, and play better as a team," said Bruno Martini, Esports General Manager, Team Vitality. "This is my first role in esports, and I was hugely impressed by the Team Vitality brand and the infrastructure they already have in place. I'm very excited for this new challenge of bringing my experience in building performance structures around professional sportsmen to esports players."
"We take performance incredibly seriously at Team Vitality, of course in-game, but our players are professional competitors, and to perform at the highest possible level we need to give them every advantage, said Fabien "Neo" Devide, President & Co-Founder, Team Vitality. "I was looking for former professional sportsmen with experience in management, and I couldn't have hoped to find someone with a resume as impressive as Bruno's. I cannot wait to see what he brings to Team Vitality,"
Former ESL Executive Charlie Allen Launches Esports Agency "Road House"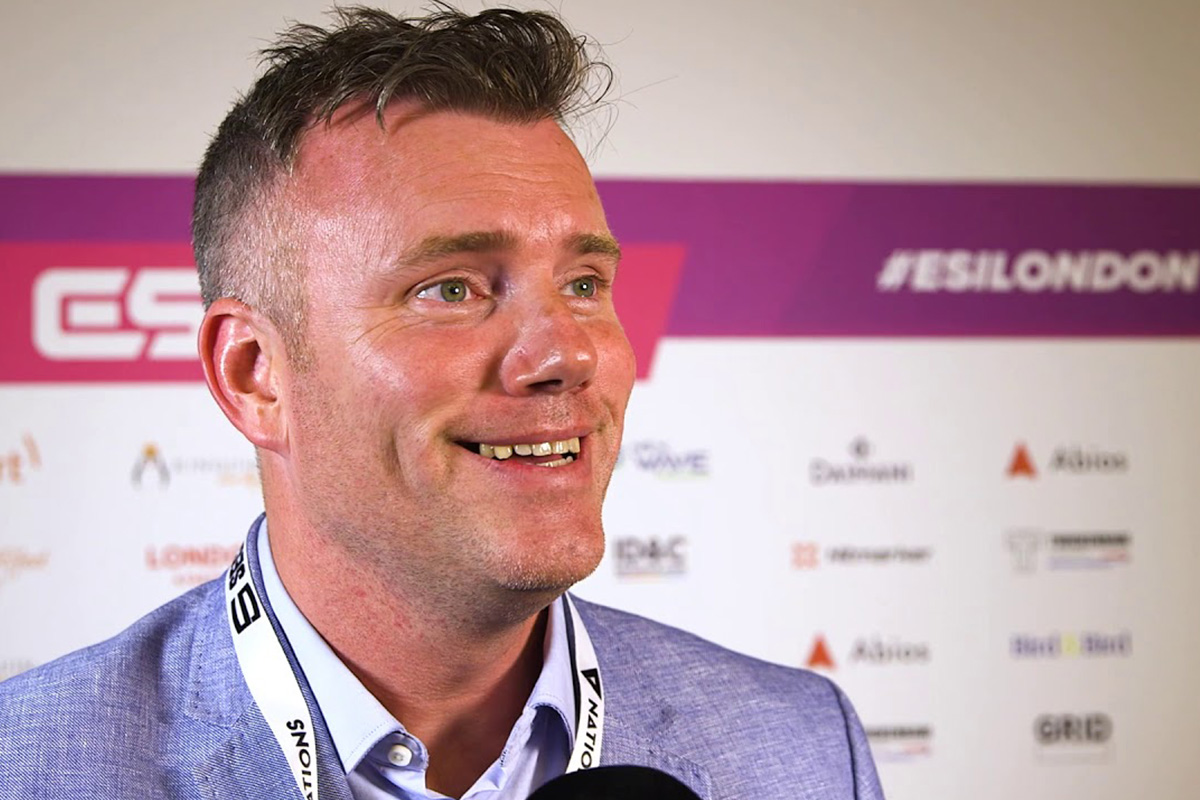 Reading Time:
< 1
minute
Charlie Allen, former director of global brand partnerships at ESL, has launched a new commercial esports and gaming agency, Road House.
The new company focuses on working with its clients to help them navigate the esports and gaming landscape and understand the mass potential of brand partnerships in a booming industry. Founded back in late 2020, Road House consults with brands, agencies, rights holders, publishers, and tournament organisers from all over the sports, media & entertainment world.
"Despite the challenges the industry has faced due to the pandemic, it is still a very promising time for esports right now. I've learned a great deal from working in this fascinating sector over the past few years and it felt like the right time to launch Road House," Charlie Allen said.
"During my years at ESL, I spoke with many C-suite level executives from across many different sectors in the traditional marketing world, and what I discovered is that the broad, open ecosystem of esports can prove rather daunting to them. They really needed it explaining to them – like about how esports is consumed, who plays where, how many people are tuning in, and how can we positively engage with them?"
The commercial agency works with clients on RFPs from across both the endemic and non-endemic world, and the appetite to reach new millennial audiences that these brands have never managed to reach before is definitely on the rise.
Ninjas in Pyjamas Announces Rebranding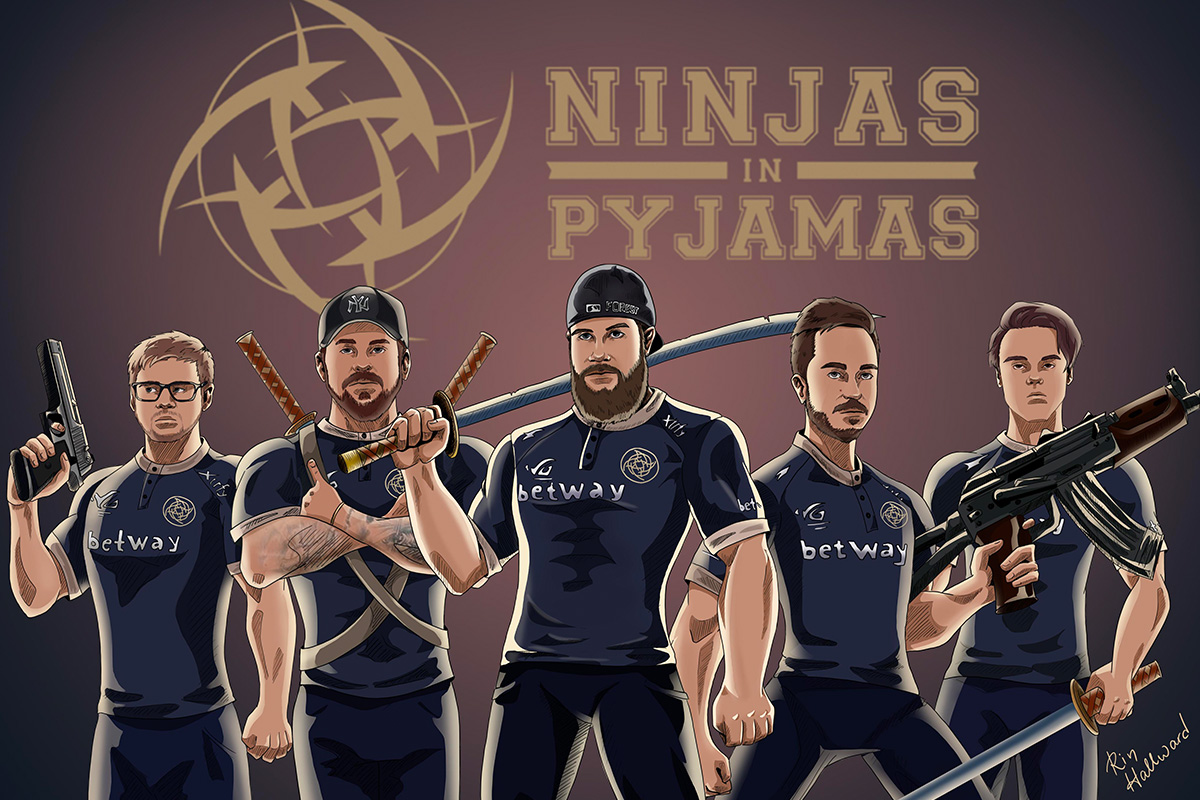 Reading Time:
1
minute
Swedish esports organisation Ninjas in Pyjamas (NIP) has announced a complete rebranding.
The rebranding not only consists of a completely new visual design where the old logotype, the Shuriken (a weapon used by Ninjas) is modernised and the previous team colours (black/gold/white) are replaced, it also includes an upgraded brand strategy and an exciting narrative where NIP has taken inspiration from traditional ancient Japanese emblems and Katakana (a Japanese writing character).
"For us who work at and play for NIP, being a Ninja is something special, it's more than just a brand and we kept that in mind while creating this new narrative to deliver an unforgettable experience for our fans and partners all over the world. Ninjas fight as one, we have discipline, we stay calm and we inspire. A ninja can be everyone and we feel it's important to create a story that anyone can connect with," Hicham Chahine, CEO of NIP, said.
Chahine reveals that Ninjas in Pyjamas has been working on this new rebrand for over a year, making sure that the brand experience is delivered to its utmost potential. The Swedish company has put a lot of effort into it, using several agencies for research and insights, e-commerce and to create a visual design and a storyline that will live on for years to come.
"We are very proud of our new brand platform and especially the new logotype as it is a huge step forward in terms of visual identity. Inside of the new Shuriken, is the old Japanese word Nin, which is the beginning of Ninja and means to apply ego and heart to the edge of the sword. We believe that intricate details like these are crucial to showcase and supply our fans with," William Bui, Brand Manager at NIP, said.