Different Strategies to Win in an Online Casino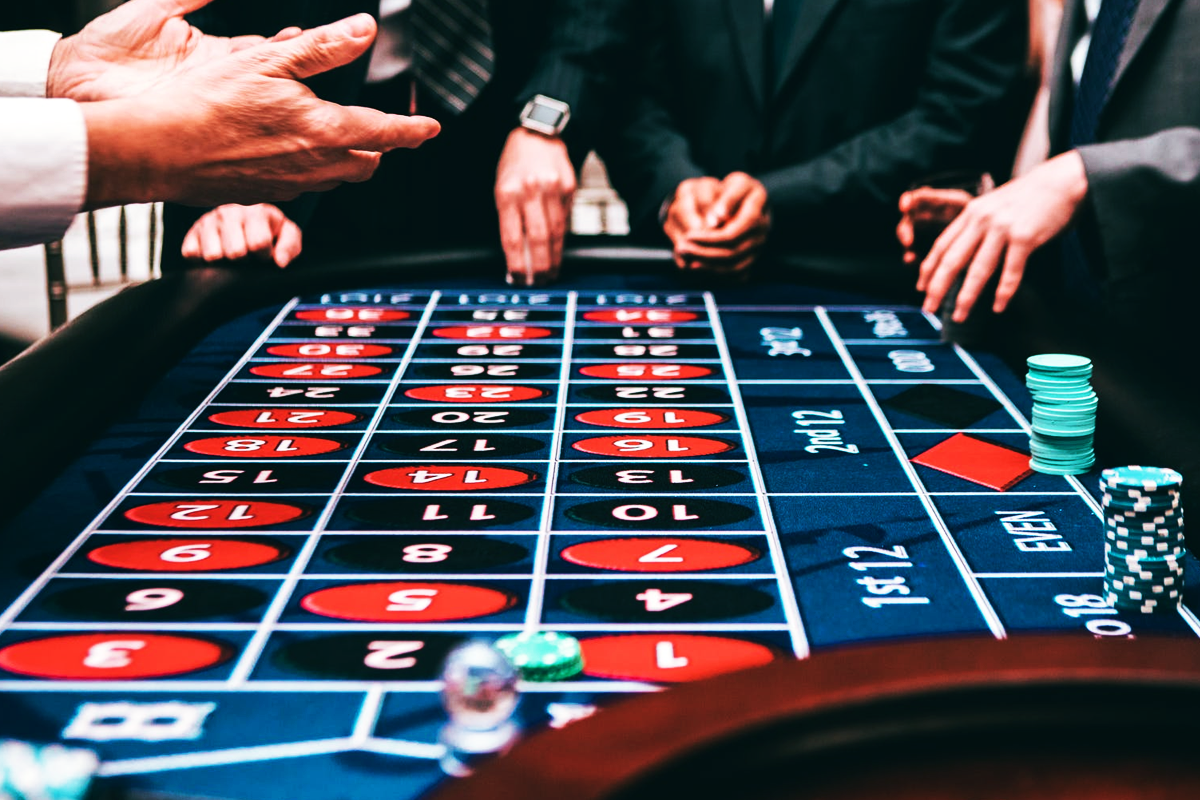 Reading Time:
3
minutes
Introduction
People visit online casinos for several reasons; to relax, have fun but most especially win some additional cash. The prospect of making money or even hitting the jackpot and becoming the next millionaire appeals to many, and online casinos seem to be the best fun way to achieve it.
However, not many gamblers get to attain their dreams of winning at an online casino. Instead, they continue to experience a continuous streak of losses, or unexpected wins and extended losses.
But the reality is that you can increase your bankroll while playing games at an online casino. You just need to make use of the right strategies. This guide aims to give you information on how to win casino games using the best tips and techniques.
How to select the right game
Having a winning mentality at online casinos start from the moment you select games you want to play for real money. There are different types of casino games. They include table games, slots, video poker, and specialty games. Here is how to play roulette online for money like a pro.
Casino games are also mainly categorized into two; games of chance and games of luck. It is important to note that all casino games are based on chance since their outcomes are random. Another distinction that separates casino games is their house edge or odds.
You should only play games that you love and enjoy playing. This will help you increase your chances of winning at that particular game since the gameplay will come easy to you.
Another factor to consider while selecting a casino game is the game's house edge and winning chances. Let's take a look at this in detail below.
How to Find Games with a Low House Edge
House edge is simply defined as the statistical advantage a casino has in any game. They are available in every game available at an online casino, and they can not be avoided or bypassed.
Knowing that the best way to gamble online and win is only to play games with low house edge.
There are several benefits that come with playing casino games with low house edges. You get higher chances of winning, better odds, and the ability to maximize your bets.
You can determine a casino game's house edge through its payout rate. The top online casino games with the lowest house edge include Blackjack (Single Deck), Craps, Baccarat, Three-Card Poker, and video poker.
Don't Chase Losses
One of the most essential casino gambling tips you need to win and minimize your losses at online casinos is not to chase your losses.
A player is said to be chasing his losses at a casino when he keeps gambling to win back what he has already lost. Chasing is the best way to lose your money fast at an online casino.
The more you chase, the more money you risk and eventually lose. When you are in the chase, gambling loses its fun feeling and turns into a desperate and worrisome activity.
On every spin and every wager, you feel you are about to win big and recoup your money. Yet, your losses keep adding up, and your account starts inching towards the red.
The most important way to avoid chasing losses is to not bet more than you can are ready to lose. Have a budget and stick to it!
Whether you are on a winning or losing streak, take some time off gambling and engage in another activity. Also, have a fixed time and don't play beyond it.
Learn Casino Game Strategies
You can reduce the house edge of a game when you employ the right gamblers' tips and strategies.
Below, you will find a detailed list of the best online casino tips to win casino games. These casino winning tips will help you maximize your bets and give you an overall rewarding experience while gambling at a land-based or online casino.
Understand the game's rules and objectives
Select games that allow you to play with dealer one on one
Only play max lines in slot games.
Learn the best ways to play; you will need to have a basic strategy in most cases.
Use the video poker strategy cards while playing video poker.
Participate in tournaments
Conclusion
There are several ways to gamble online, but you need to utilize the right tips and strategies to win. Even if you are playing a game based on luck and/or features a low house edge, you still need a good strategy to maximize your chances.
However, if you know all the best casino tips and tricks in the world but can't control your bets, you might find yourself continually losing and squandering your winnings. Have a fixed budget and playing time, and no matter what you do, never chase your losses!
"Cheer for those who cheer for us": FAVBET calls on Ukrainian football fans to support Ukraine's allies at the 2022 World Cup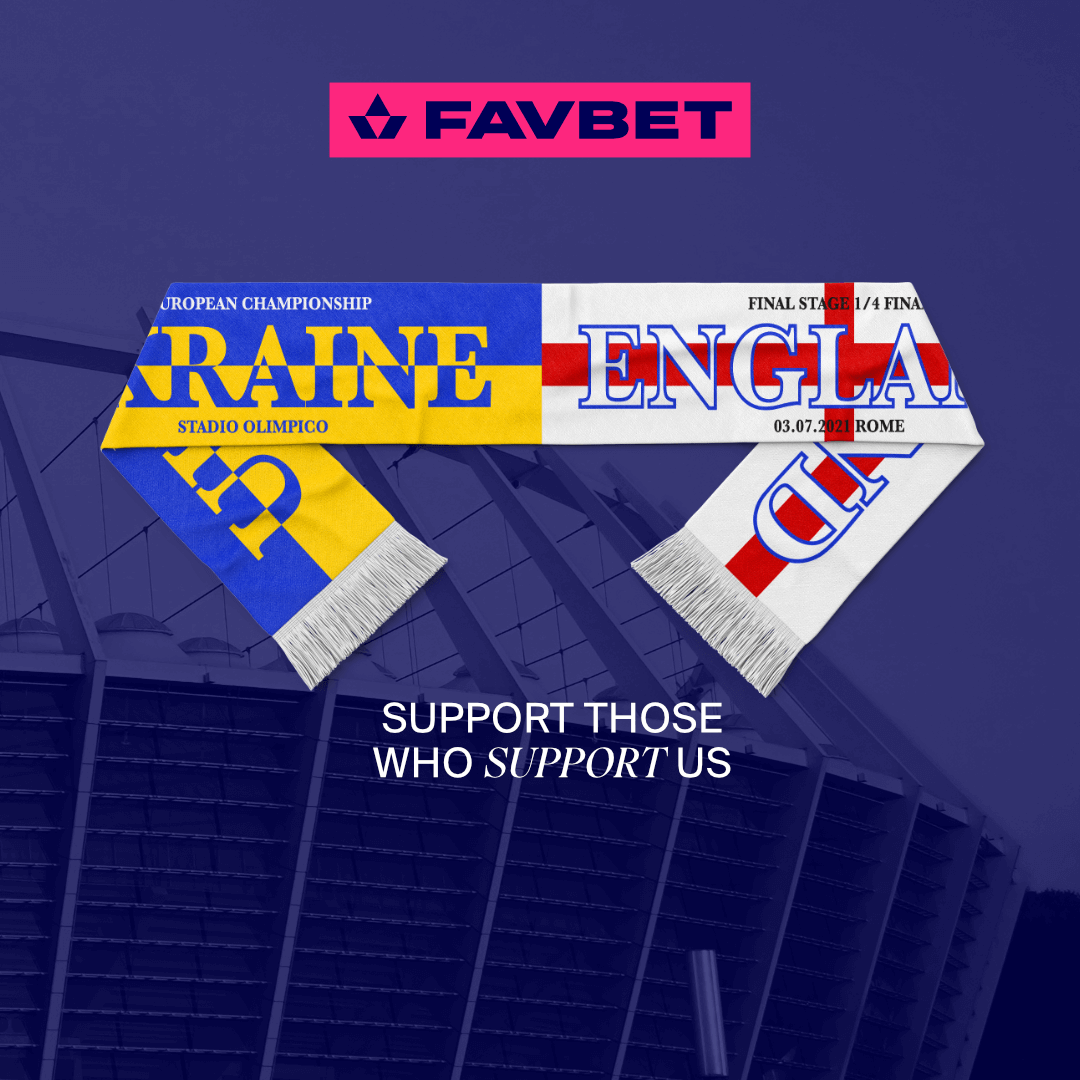 Reading Time:
3
minutes
November 20 marked the kickoff of the 2022 FIFA World Cup in Qatar. An event long anticipated by football fans and quite unique in several respects. This year, for the first time ever, the World Cup takes place in the Middle East, in winter, and… against the backdrop of the largest military confrontation in Europe since World War II.
While the stands of Qatari stadiums explode with applause, Ukrainian fans hear explosions in the streets of their cities, and the Ukrainian army bravely resists unprovoked Russian aggression on the several thousand kilometers of frontlines.
However, even in such circumstances, FAVBET and Kyiv-based creative agency Taktika found a way to engage Ukrainian fans and remind the world that football is not only about fighting, but also about unity and support that goes beyond the borders.
"The world will not see our team on Qatar's football pitches, but for almost a year it has been watching our fight on a pitch of a different kind – the battlefield. And not only watching, but tirelessly supporting. England, the Netherlands, Spain, Poland, the USA, France and many other countries have been supplying and training the Ukrainian military, providing shelter to our citizens and defending our interests on the diplomatic front. We decided that the World Cup is a great opportunity to say thank you to Ukraine's allies for this unwavering support," says FAVBET's creative copywriter Mykola Bezkrovnyi.
The campaign is based on short videos shot on the streets of Ukraine's capital city of Kyiv. The centerpiece of the story are the Ukrainian fans with vintage scarves, which, many years ago, they waved during the matches of Ukraine's team against our current allies. "We once held these scarves because we fiercely wanted to defeat you. We hold them now because we sincerely want you to win. Just like you want us to win too," says the voiceover of the campaign's manifesto.
"This campaign was Favbet's idea, and our task was to find the best form and style for it. We realized that we once used to be opponents on the football pitch with almost all of our current allies. Now, the scarves from these matches are turning from symbols of our rivalry into those of unity. Many fans still have them at home as a memory. We decided to use thescarves as a powerful visual symbol and built a campaign around them," says Roman Gurbanov, Taktika co-founder and creative director.
In addition to the manifesto, the campaign also includes videos dedicated to supporting particular Ukrainian allies like Poland and England. The videos were shot by Ukraine-based studio Digital Religion known for their advertising work for the world's leading brands like Samsung, Visa, Pepsi, Uber, and others. Check out the videos on FAVBET's YouTube:
FAVBET's new campaign is not only a token of gratitude to the allies, but also a reminder that the war, unlike a football match, does not end with the referee's whistle. While the World Cup will wrap up in a few weeks, Ukraine will continue its fight against the aggressor that seeks to destroy Ukrainian identity and its need for support will remain as high as ever. That is why FAVBET Foundation is now accepting international donations so that football fans from all over the world can also contribute to Ukraine's victory. Make your donation on the Foundation's official page. 
As an international company with Ukrainian roots, FAVBET has been supporting Ukraine since the first days of Russia's full-scale invasion, implementing numerous humanitarian initiatives and providing the Ukrainian military with the necessary equipment. Today, 95% of FAVBET Foundation's projects are focused on helping the country's citizens and the army, i. e. evacuating residents of frontline cities, purchasing ambulances and vehicles for the needs of the Armed Forces, as well as supplying high-tech communications equipment and drones.
Credentials
FAVBET
Head of Brand – Alexander Tarasov
Brand Manager – Anna Lytvynchuk
Marketing Project Manager – Yanina Baranetska
Creative Producer – Oleksii Marakhovskyi
Digital Content Producer – Iryna Kondratyeva
Creative Lead – Anatoly Simachynskyi
Creative Copywriter – Mykola Bezkrovnyi
Digital Religion
Director – Gleb Feldman
Taktika
Creative Director – Roman Gurbanov
Art Director – Illia Pochkun
World Esports Championships Finals Begin with Spectacular Opening Ceremony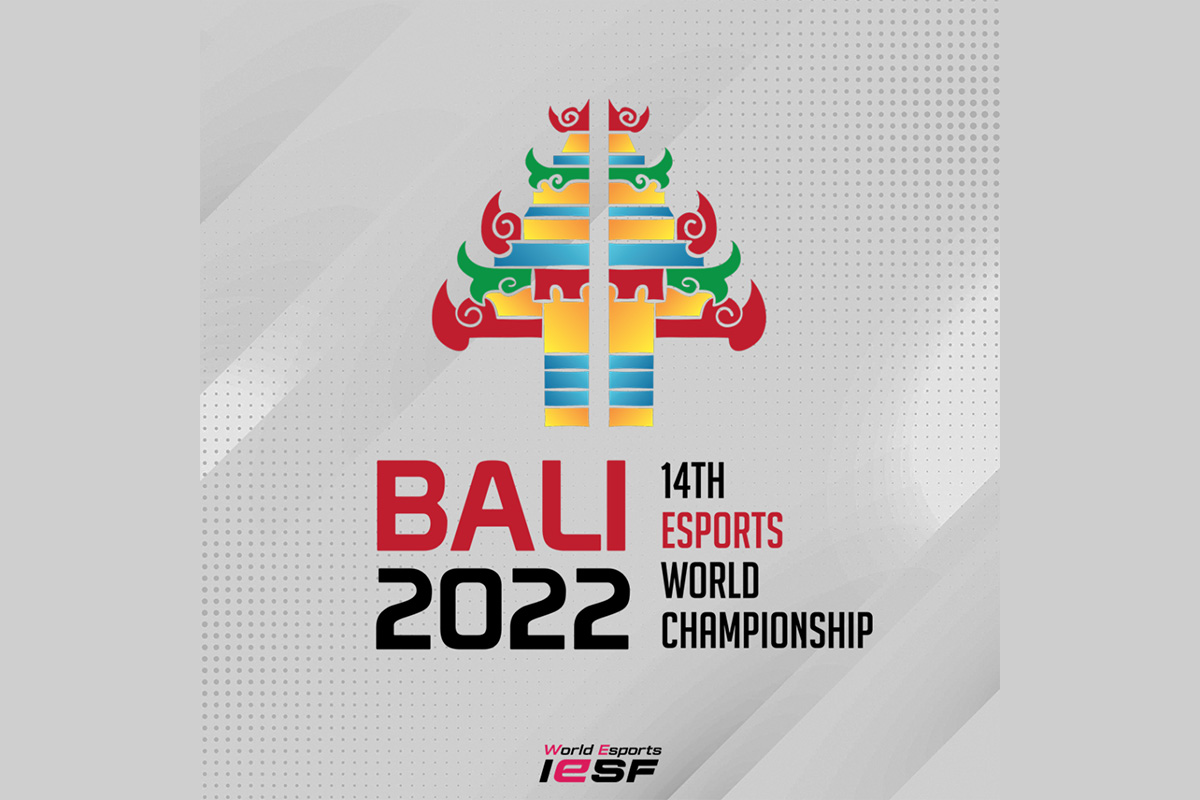 Reading Time:
2
minutes
IESF welcomes World Esports Family to Bali for the largest edition of its flagship event
The International Esports Federation (IESF) officially opened the 14th World Esports Championships Finals today in Bali, Indonesia. The Opening Ceremony kicked off IESF's historic WE Championships with an athlete parade, special performances, and speeches from IESF President Vlad Marinescu and Esports Federation of Indonesia (PBESI) President Budi Gunawan at the Merusaka Nusa Dua Hotel. 
The ceremony welcomed athletes, referees, fans, event organizers, government officials, and others from the World Esports Family. The ceremony began with the Indonesia Raya, the national anthem of Indonesia, and the official PBESI march. IESF then did an official raising of its flag to mark the start of the event. Inspired by Indonesian and Balinese culture, the ceremony featured traditional dances as well as extraordinary performances by Indonesian artists Alffy Rev, Wizzy, and Ecko.
The WE Championships remain the sole international esports competition where athletes compete to represent their countries. Over 600 players representing 106 countries will compete across six games: CS:GO, Dota 2, Mobile Legends: Bang Bang, eFootball ™  2023, Tekken 7, and PUBG Mobile, making this the largest and most geographically diverse edition of the event since its inception in 2008 with a record prize pool of $500,000. 
An athlete representative from each country joined in the athlete parade of the Opening Ceremony to carry their country's flag to celebrate the event's largest and most inclusive edition. Additionally, IESF showcased its commitment to responsible gaming and providing referees with the highest level of certification to ensure fair and safe competition. This year's referees took an oath on stage during the Opening Ceremony, alongside an athlete representative, to safeguard responsible gaming. 
IESF President Vlad Marinescu spoke at the ceremony and said: "Welcome to Bali for the 2022 World Esports Championships Finals. We are elated to see a historic 106 countries, more than double from last year's edition, competing in the 14th edition of this event right here in the Land of Gods.  All of you here in this beautiful country and those watching are proof and reflection of the growth and progress of the World Esports Family."
In his speech, PBESI President Budi Gunawan said: "The Indonesia Esports Summit and the 14th IESF World Esports Championships, wil declare our commitment to set new standards for organizing world class esports event. We sincerely hope that the 14th IESF World Esports Championships Bali 2022 will be a new momentum for all these great talents from around the world to build friendship and peace" 
The competition will conclude with the Closing Ceremony and a special announcement on December 11, where one nation will be crowned the World Esports champion. 
The Finals will be live-streamed across seven IESF Twitch channels, one dedicated for each game. The full lineup of competing nations and all other information related to WEC can be found on the official website. 
SOFTSWISS Jackpot Aggregator Announced New Campaign with Spinago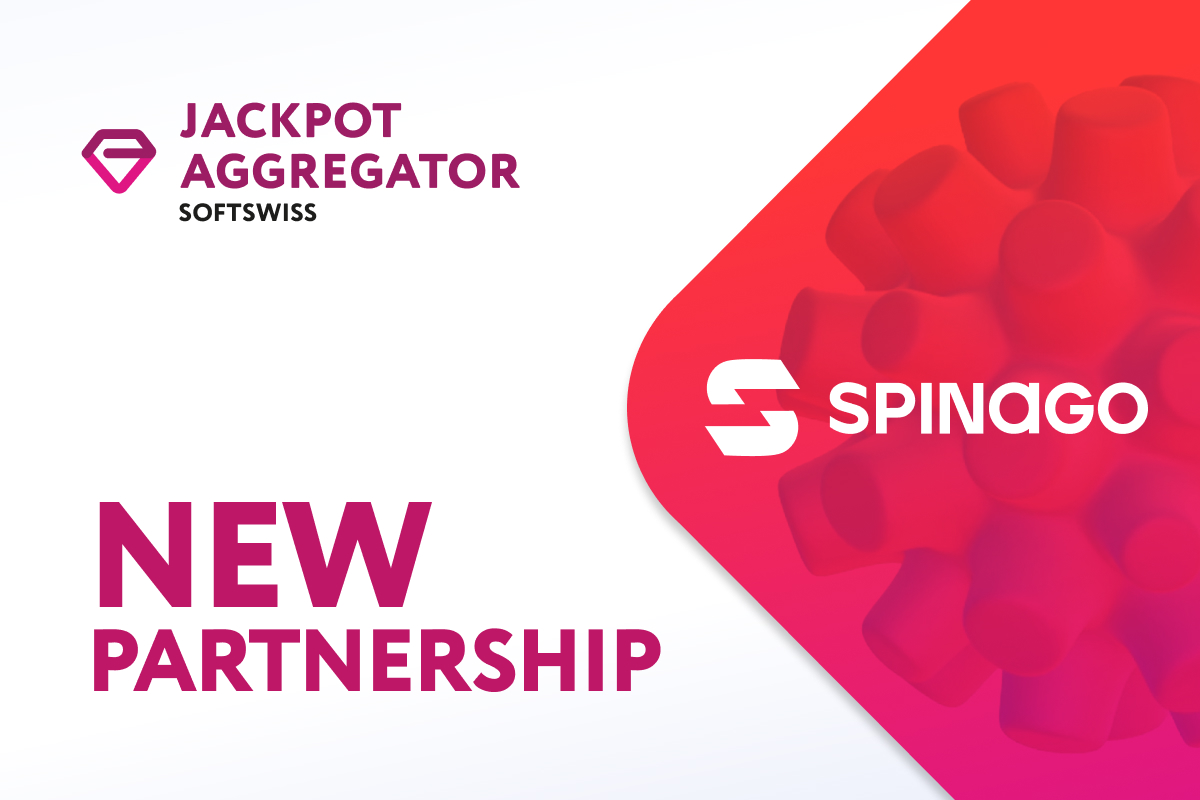 Reading Time:
2
minutes
Online jackpot campaigns are becoming extremely popular in the iGaming community as a powerful tool to attract and retain players and improve overall brand performance. This trend is all the more reinforced by the SOFTSWISS Jackpot Aggregator's new cooperation with Spinago, as the two partners launch a worldwide jackpot campaign.
Spinago has been operating under a Curacao license since 2020, managing a varied game and sports betting portfolio. The operator accepts deposits in fiat and cryptocurrencies and provides 24/7 player support.  
In partnership with the Jackpot Aggregator, Spinago has launched its first jackpot campaign with three independent levels: Standart, Mega, and Grand. Each level offers unique progressive money prizes, with a maximum reward of 80,000 AUD to a lucky player. The jackpot campaign has no wager. Players might bet in slots and live games with a minimum bet of 1.5 AUD. There are no restrictions on the number of bets, same as there are no limits on raffled hits. 
Besides setting up the promotional campaign, the SOFTSWISS Jackpot Aggregator provides end-to-end support to ensure a smooth and seamless user experience. 
Reflecting on the collaboration, the Spinago team notes: "We appreciate working with the software provider who offers not only a flexibly configurable product but also reliable support. The team behind the Jackpot Aggregator managed to quickly set up the campaign and settle all the details with us, taking into account our goals and requirements."
Aliaskei Douhin, Head of SOFTSWISS Jackpot Aggregator, shares his thoughts about the partnership: "We are proud to see an increasing number of iGaming operators who elect to use our product as a driver of growth and scaling. The Jackpot Aggregator team is grateful to Spinago for the trust and opportunity to show how this jackpot campaign will attract new players and reactivate existing ones."
The SOFTSWISS Jackpot Aggregator offers a unique, multi-purpose Jackpot as a Service (JaaS) business model to strengthen brand performance and boost player acquisition and retention.