F1 Esports Pro Series Grand Final – Media Conference Call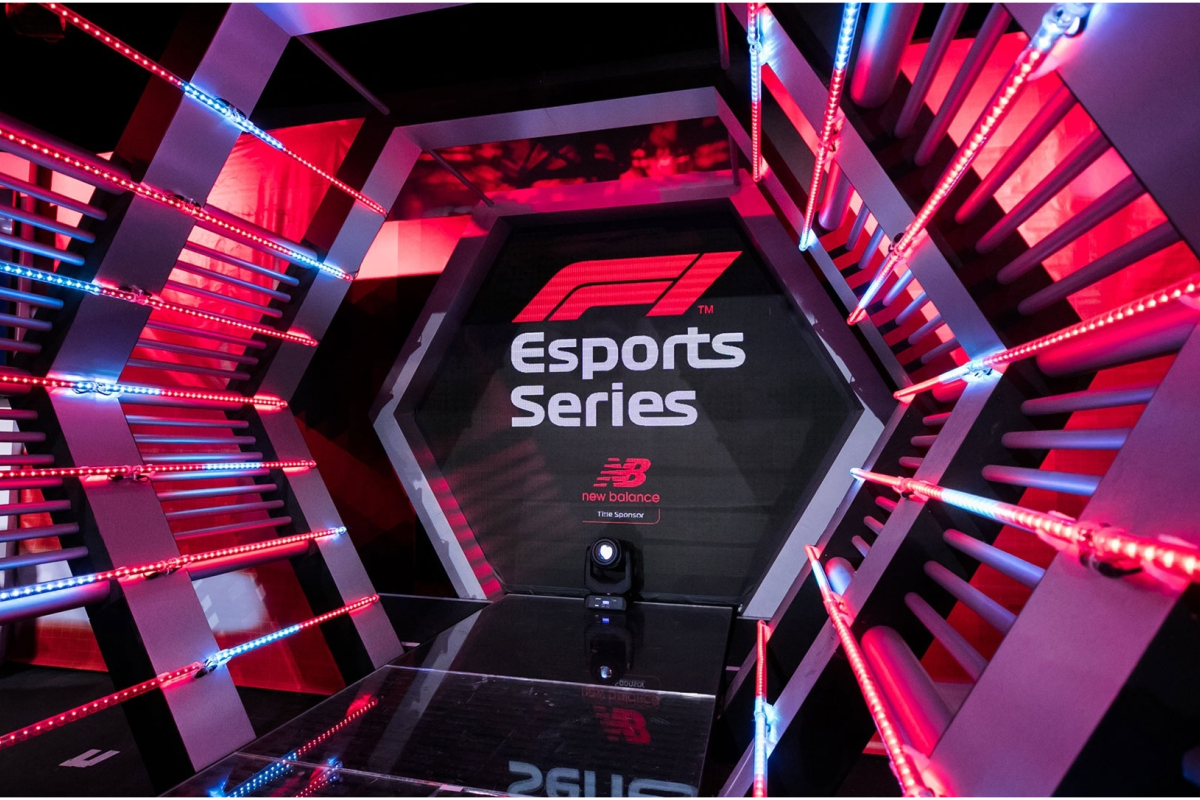 Reading Time:
2
minutes
WHO:                 Nic Hamilton, Jarno Opmeer (Alfa Romeo), Marcel Kiefer (Red Bull), Nicolas Longuet (Renault Vitality)
WHAT:               F1 Esports Pro Series Grand Final Media Conference Call (via Zoom)
WHEN:               Monday 14th December – 3pm GMT
Ahead of the F1 Esports Pro Series Grand Final on 16th-17th December, F1 Esports pundit Nic Hamilton and title contenders Jarno Opmeer (Alfa Romeo), Marcel Kiefer (Red Bull), and Nicolas Longuet (Renault Vitality) are taking part in a media conference on Monday 14th December. The Grand Final will see drivers battle it out at Suzuka, Mexico City and Interlagos.
Racing driver and F1 Esports pundit Nic Hamilton, brother of seven-time world champion Lewis, will be on hand to discuss his thoughts on the F1 Esports championship ahead of the Grand Final. Nic has been a feature of the in-studio analysis team from the beginning of the season, presenting live from the Gfinity Arena.
Dutch driver Jarno Opmeer has been top of the Drivers' Championship since his win in the first race of the season and is currently totalling 153 points. Red Bull pairing, Frederik Rasmussen and Marcel Kiefer are not far off the top with 134 and 121 points respectively. Rasmussen claimed victory at Spa in Event 3 so will be looking to build on that success and push Opmeer all the way to the end.
Renault Vitality's Nicolas Longuet has also had a great season and is currently sitting in fourth place on 88 points. Longuet secured the top spot on the podium at Silverstone in Event 3 and will be keen to finish this season on a high.
There is a total of 78 points up for grabs going into the Grand Final so it is all still to play for.
The Teams' Championship is delicately poised with Red Bull currently leading the way on 255 points and Alfa Romeo close behind on 223. Both teams will be wanting to claim every point possible as they vie for the record $750,000 prize pot.
Conference call schedule:
Nicolas Longuet: 15:00 – 15:15
Jarno Opmeer: 15:15 – 15:30
Marcel Kiefer: 15:30 – 15:45
Nic Hamilton: 15:45 – 16:00
Join Zoom Meeting
https://us02web.zoom.us/j/81272922544?pwd=VklYakhQM09GU2VQZzZaS2FxN0o3QT09
Meeting ID: 812 7292 2544
Passcode: 470511
Nick Venezia joins MOGO as Chief Data Officer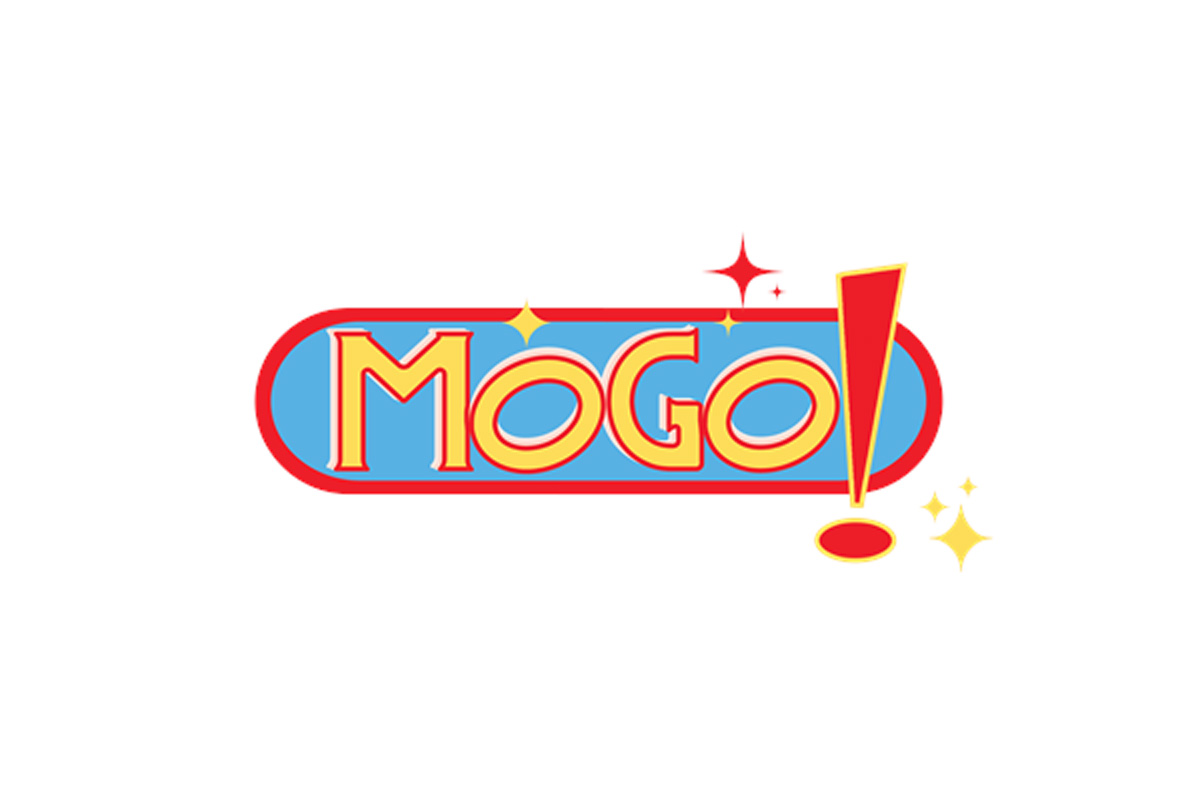 Reading Time:
2
minutes
Mobile Global Esports Inc. (MOGO) (NASDAQ Ticker: MGAM), the mobile esports and social platform company driving collegiate esports tournaments, team, and player development in India, today announced that Nicholas (Nick) Venezia has joined MOGO as Chief Data Officer.
Nick has spent the last decade working with clients from various industries, including finance, government, technology, entertainment, non-profit, luxury, Fortune 500, Global 100, and more. Along the way, he has built digital assets that convert directly into increased profit margins. Nick uses complex scientific formulas and analytical mathematics to create unique algorithms and toolsets that guarantee revenue for his clients.
"Nick's expertise in driving data value while protecting those providing their data is of singular importance as we build out the Indian collegiate esports market," said Mobile Global Esports CEO Dave Pross. "Behind every data point is a human, and MOGO is determined to build the most robust online sandbox for the Indian esports community that inspires confidence and promotes engagement and interaction with game developers and tournament and arena sponsors. We are at an exciting time in the development of a monetizable India-centric esports continuum featuring India-based data centers and MOGO is pleased to have Nick as an integral part of our team. Our data identity, graph and analytics platform maintained on in-country servers will ensure that Indian data does not leave India."
"I'm very excited about the opportunity for MOGO to be ahead of the curve in building the infrastructure that will allow for esports to flourish in the new era of internet privacy regulations in India," said Mobile Global Esports Inc. Chief Data Officer Nick Venezia. "Our job and duty is to protect our players, our customers and our partners. We are engineering an interface for gamers and users to interact with and build on top of, while making the data available to build the games of tomorrow designed and tailored to that specific human. MOGO will be creating extremely valuable datasets that also respect individual consent and align with future privacy standards while delivering qualified and high value audiences."
Nick Venezia is a mathematician, social data architect, and early contributor to digital-marketing teams at Twitter, LinkedIn, and Snapchat. Nick has worked with many consumer brands, helping them define and connect with their constituent audiences and prospective customers. Nick has been publicly recognized by clients and industry partners alike for his contributions and innovations in the field of digital marketing. Nick has also advised public sector stakeholders and agencies on detecting and combatting coordinated social media-driven election meddling and disinformation.
He is the founder and CEO of Social Outlier, and co-founder + Chief Data Officer at DeepPod. With his latest project, Centillion, Nick has brought together a community of visionary data architects, with the mission to help people exercise sovereignty over their personal data and decide by whom, and under what terms their data can be used.  Sovereignty over personal data and the ability to securely capture economic value from its use will be essential pillars for any future universal basic income initiatives.
Nick is a graduate of Loyola Marymount University and a CFA candidate. He began his career as a registered representative of the North American Securities Administrators Association (NASAA).
Bengaluru Based The Esports Club (TEC) Secures $3M Funding to Expand its Operations Globally!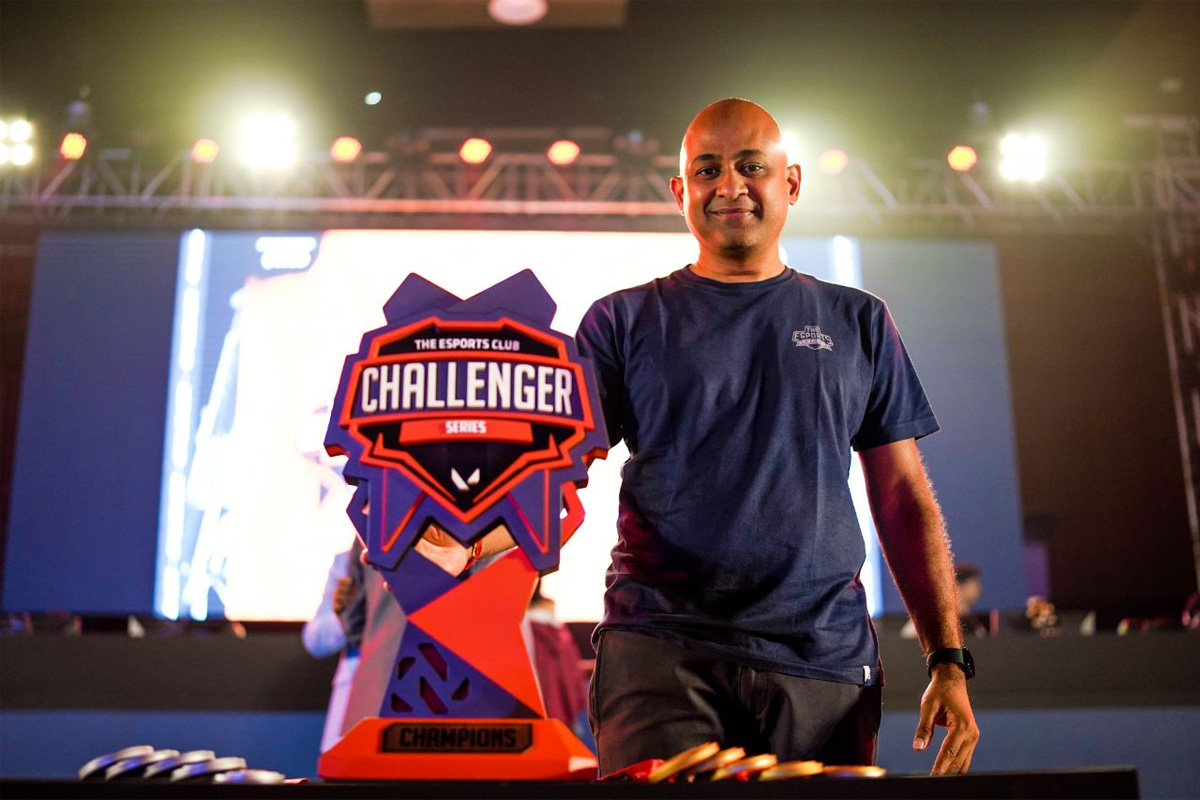 Reading Time:
2
minutes
The Esports Club, with funding led by KOMLAY Group & SAMBAVANATH Group, has raised $3 Million in Pre-Series A round to expand its operations in The Middle East and Southeast Asia and build a state-of-the-art esports platform.
Established in 2019 by experienced gaming and esports industry veterans Vamsi Krishna, Ishaan Arya & Mansoor Ahmed Noor, The Esports Club® provides specialized gaming marketing services. Since its establishment, The Esports Club has developed and launched some of the most commercially successful Gaming and Esports IPs in South Asian region, including the largest consumer gaming show, The Arena in partnership with Comic Con India and one of the longest running esports tournament series, TEC Challenger Series & TEC Gauntlet.
QuantAscend Consulting Global, Investment Bankers & CFO Advisors, and Beeline Capital Advisors Private Limited, SEBI registered (CAT- I) Merchant Banker & boutique Investment Banker secured the investment.
"We are thrilled to have secured this funding and to be expanding our operations to new regions," said Vamsi Krishna, Founder of The Esports Club. "Esports is a rapidly growing industry, and we are excited to be at the forefront of it. We are committed to building a strong and sustainable Esports ecosystem, and this funding will allow us to do just that. We are excited to bring our competitive tournaments, events, and content to new audiences, and to help cultivate the next generation of Esports talent," he added.
With this investment, The Esports Club looks to support the organization's growth in the gaming events and Esports space, including the expansion of its operations, events, and content creation. TEC will also be launching new initiatives in regions, including the hiring of local broadcast talent, hosting events, and developing a strong online presence. TEC will be working closely with local communities to foster the growth of esports in these regions, and to provide opportunities for players to showcase their skills and pursue their careers in gaming.
The organization will also be investing in state-of-the-art broadcast facilities and technology to support its tournaments that cater to new markets.
"Globally, esports is one of the fastest growing businesses in the entertainment industry and we are excited to be part of this growth with The Esports Club and the industry as a whole, "said CA Nikhil Shah, Managing Director of Beeline Capital Advisors Private Limited, Ahmedabad, Gujarat.
"At QuantAscend Consulting Global, we have worked with the company from its formative years and we are delighted to find right set of investors who believe in the business model and subscribe to the vision of The Esports Club," said Ramesh Babu, Co-Founder, QuantAscend Consulting Global.
DATA.BET Partners with Bayes Esports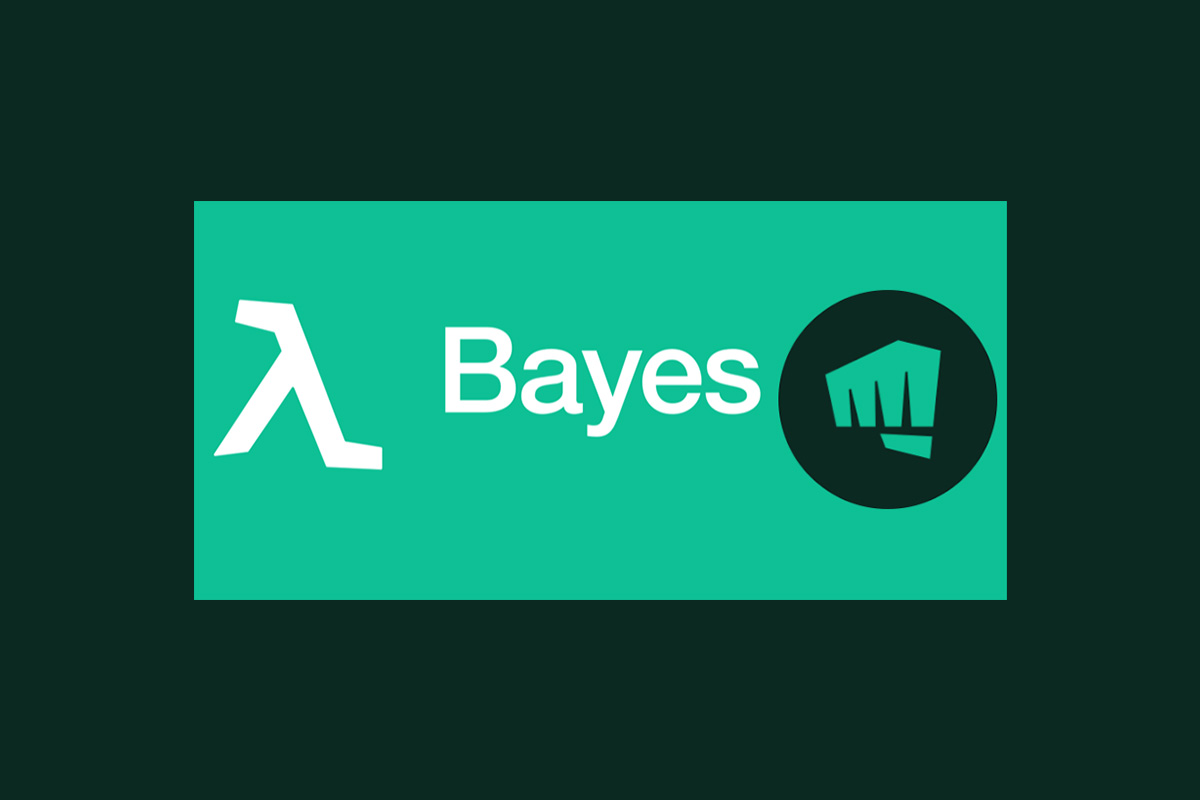 Reading Time:
< 1
minute
Esports data provider DATA.BET has entered into a partnership with Bayes Esports. As part of the deal, DATA.BET will make use of official live data provided by Bayes Esports, which will be an important part of the development of the product that the company offers to its esports betting partners.
Through the partnership, DATA.BET will be able to use official CS:GO live data of tournaments from organisers like ESL, DreamHack and BLAST Premier. As a result, DATA.BET will be able to offer their partners a market-leading solution in the esports betting industry – the Esports Data Feed – with an expanded number of covered events and improved data accuracy at all levels.
"The partnership will strengthen the company's position in the market and give us a cutting-edge opportunity to make our innovative product stand up even more. We strive to do our best to provide our partners with 24-hour access to content and simplify the management of the betting process, which results in a first-class betting game," Alex Kozachenko, Chief Product Officer of DATA.BET, said.
Amir Mirzaee, CCO and Managing Director of Bayes Esports Solutions, said: "For betting operators to be able to fully unlock the potential of esports betting, they need to approach their services from a different angle than they are used to from traditional sports betting. The markets and the content they need to be able to offer for their esports betting services to be successful need innovative solutions based on official live data to function effectively. We are looking forward to DATA.BET joining our partnership network, supporting their solutions, and cooperating together to make a lasting impact on the development of esports betting."