The Quarterback in Focus: Who are Your Favorites to Win Super Bowl LV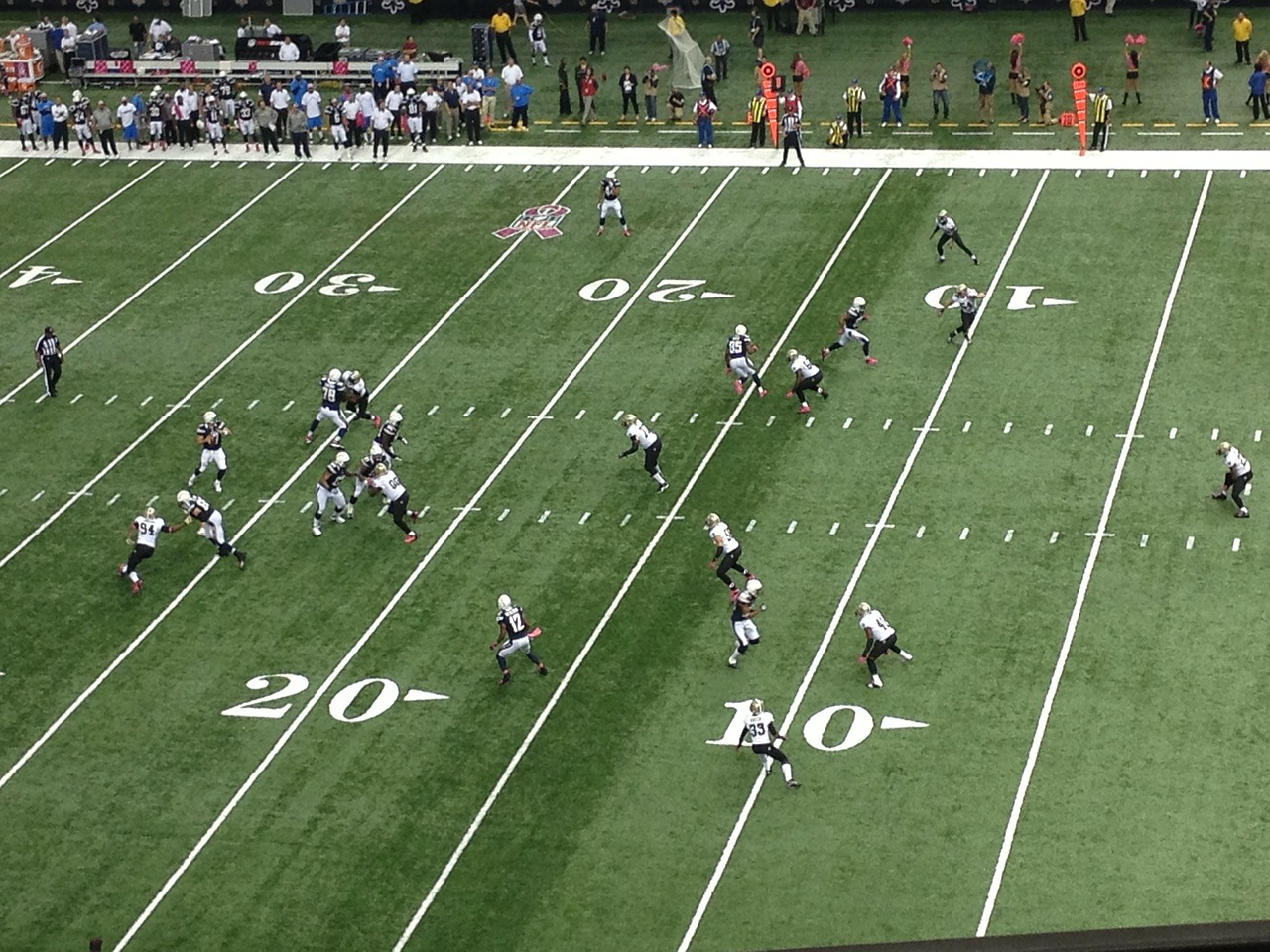 Reading Time:
3
minutes
It's that time of the year again! Christmas is always a happy season. Families are gathering together, sharing stories by the fire, and watching the NFL playoffs! We are in the final weeks of the regular season, and then we kick it up into high gear as the playoffs approach faster than a Christian McCaffrey highlight.
With the playoff teams slowly rounding into form, let's take a look at who your favorites should be to win it all in Super Bowl LV, based on the star QB on every potential playoff squad.
Remember that these picks are the few players that rise to a different level when the pressure mounts high. And although crowds will be far away from the stadiums, the electrifying moves and Hail Mary touchdowns will undoubtedly show up on every person's screen. They do it for the love of the sport and the fans, so let us all show our loyalty and support to our favorite teams, and back yourself with your lead quarterback.
When they feel the grass beneath their shoes, the wind blowing at just the right angle, and the sun lighting up the field like a thousand embers, these teams will produce blockbuster plays. If you want to learn about placing bets on your favorite team, then this Fanduel article will help you with that. With that said, here are the teams that are considered favorites in winning it all.
Kansas City Chiefs
You knew this was coming, right? The Chiefs have already secured a top finish in their division, and it was not surprising at all. The defending champs are the clear frontrunners for the rare back-to-back finals appearance, headlined by the talented Patrick Mahomes.
Further, the 6'3" quarterback out of Texas Tech has multiple touchdown passes and 300-yard games, and it looks like he will be leading the Chiefs to Tampa Bay, Florida for the big game. Mahomes has to hold off Russell Wilson for the best quarterback title, but last time I checked, the trophy was seen in the Kansas City locker room. The Chiefs are focused and ready to rock.
Pittsburgh Steelers
The Steelers look like a team to beat, and leading that movement is 2-time NFL champion, Ben Roethlisberger. His 2020-2021 season averages of 66.9% COMP and 97.2 RAT may not jump off the page compared to his younger counterparts, and concerns on his wear and tear may not go away anytime soon, but you know how hard Big Ben wants to redeem himself by getting a third chance at the biggest game of them all.
A strong season, a formidable supporting cast, and a healthy Ben Roethlisberger expect Big Ben to stand tall at the podium.
Tampa Bay Buccaneers
Having Tom Brady back in the Super Bowl where he belongs, shouldn't it end this way? The 43-year old future Hall of Famer getting his chance at a 7th ring would make TV ratings skyrocket, and what a feel-good story it would be to what has been a pretty tricky 2020 for all of us so far.
The three-time league MVP may not even have his team in the first place of his division, but get them an appearance in the wild card, and the Bucs look like threats. The playoffs are a different game, and that is where Tom Brady shines brightest. He will look to steer them in the right direction, something Brady has shown up for consistently.
Seattle Seahawks
Russell Wilson will charge his team to the top. Led by their superstar and highly efficient quarterback, Wilson is top tier and will need all the support he can get to get a spot in the playoffs. They will have to hold off the Rams, but they have enough personnel and talent to improve their regular-season record.
Wilson has only one game so far where he has not scored a touchdown; that is how consistent he has been, and he will only look to continue going into the playoffs. Wilson led his team to a dominating championship win during Super Bowl XLVIII, and something tells me he is due this season for another march to the top.
Takeaway
These teams will finish the regular season on a strong note, and while players will be extra careful due to COVID19 protocols in place, they will be aimed at smashing skulls and breaking bones in the long run. Led by a quad of high-quality quarterbacks, no one would be surprised to see any of them hoist up the Vince Lombardi trophy on February 7, 2021.
So, how will you be supporting your favorite teams? Are you part of the Steeler nation? Do you believe that Patrick Mahomes is the wunderkind of the next generation? Will the Seahawks fly high once again? Or do you believe in the Cinderella story that is in the coats of one Tom Brady?
Enjoy Christmas with family and friends, and spend the New Year with loved ones. Plus, reserve February 7 weekend for a good serving of Super Bowl Sunday!

Holland Casino's Gross Income Down 54% in 2020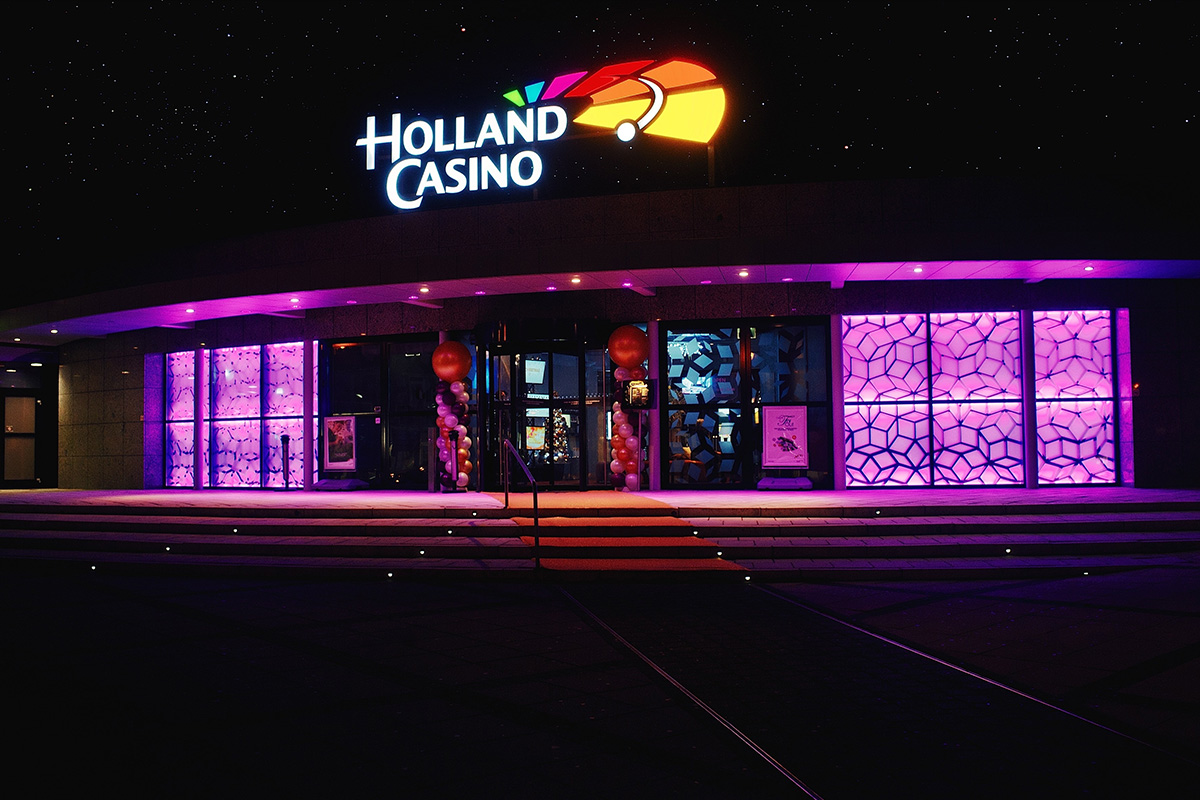 Reading Time:
< 1
minute
Holland Casino has reported a gross income of €333m for the full year 2020, a 54% decrease from the prior-year period.
The operator reported a loss before corporate tax of €80.7m, a 190% decline from 2019. Visitor numbers meanwhile were down 60% year-on-year to 2.5 million, largely due to government restrictions amid the ongoing Covid-19 pandemic, with the firm's 14 branches closed for the majority of 2020.
Throughout the year, the venues were completely closed for 143 days, open with restrictions for 151 days, and open without restrictions for 71 days. Average spend per visit did, however, increase by 14% year-on-year to €133.
"Despite the constantly changing circumstances and major challenges that this crisis year caused, I firmly believe that we will get through it well," Erwin van Lambaart, CEO of Holland Casino, said.
"This is due to the resilience of our people, general government support measures, focus on cost control and a clear strategic investment vision for the future. Together, this has meant that we were always able to anticipate the consequences of this crisis."
Looking to the future, the operator commented: "Holland Casino is a cyclical company and will therefore suffer from the expected economic recession. Nevertheless, the company is optimistic about the future. The restructuring means that everyone is in the right place, the organization is more efficient and agile, and there is a future-proof new structure that guarantees continuity."
Sazka Creates Allywn to Unify Entire UK Operations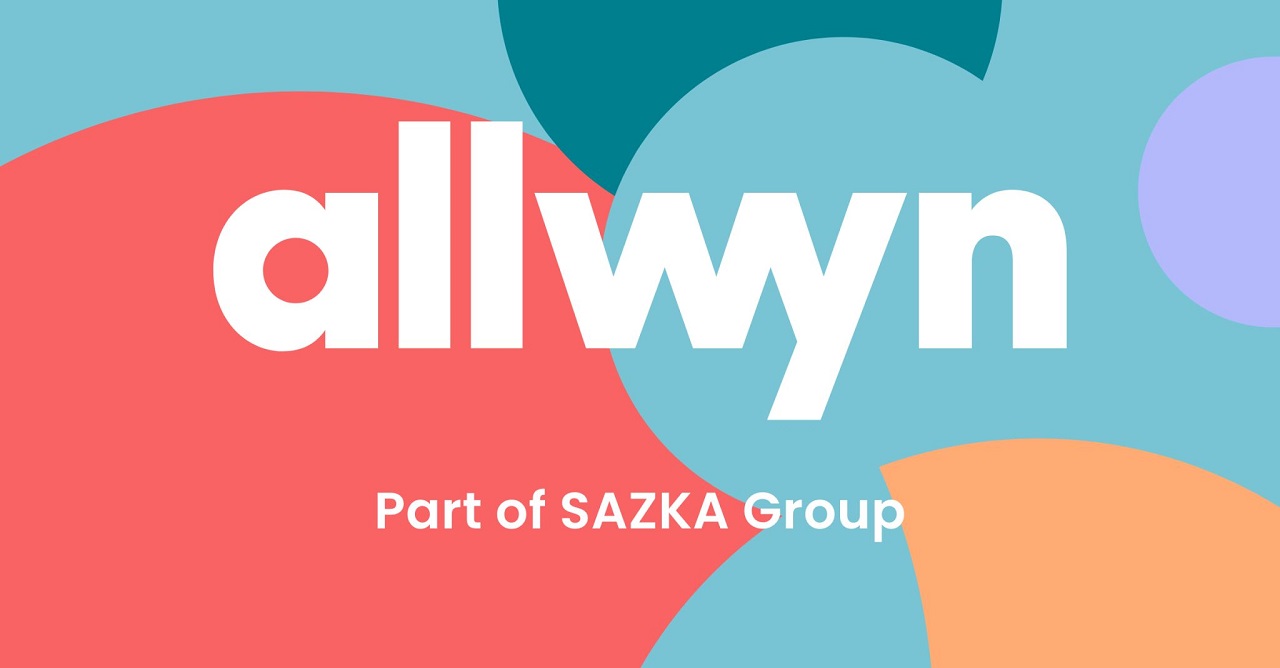 Reading Time:
< 1
minute
A new British corporate identity called Allywn has been created by Sazka Group to unify the group's UK operations under a single brand.
Allywn has received the new transformational identity under the specialised agency which is based in London, North. This new brand identity would allow Sazka to take control over lottery brands across Europe.
Further Sazka is active in counties like the Czech Republic, Greece, Italy and Austria, where Allywn will incorporate Group's activities.
Robert Chvátal, CEO of Sazka Group, said: "I'm extremely proud of our success across Europe and I'm hopeful of continuing this journey in the UK by supporting the creation of Allwyn for the UK market."
"Since 2013, our track record has spoken for itself: huge sales growth, more people playing, billions back to governments for good causes, and a robust approach to player protection. Allwyn can bring the same sort of innovative thinking and success to the UK."
Red Tiger takes to the waves again with Pirates' Plenty MegaWays™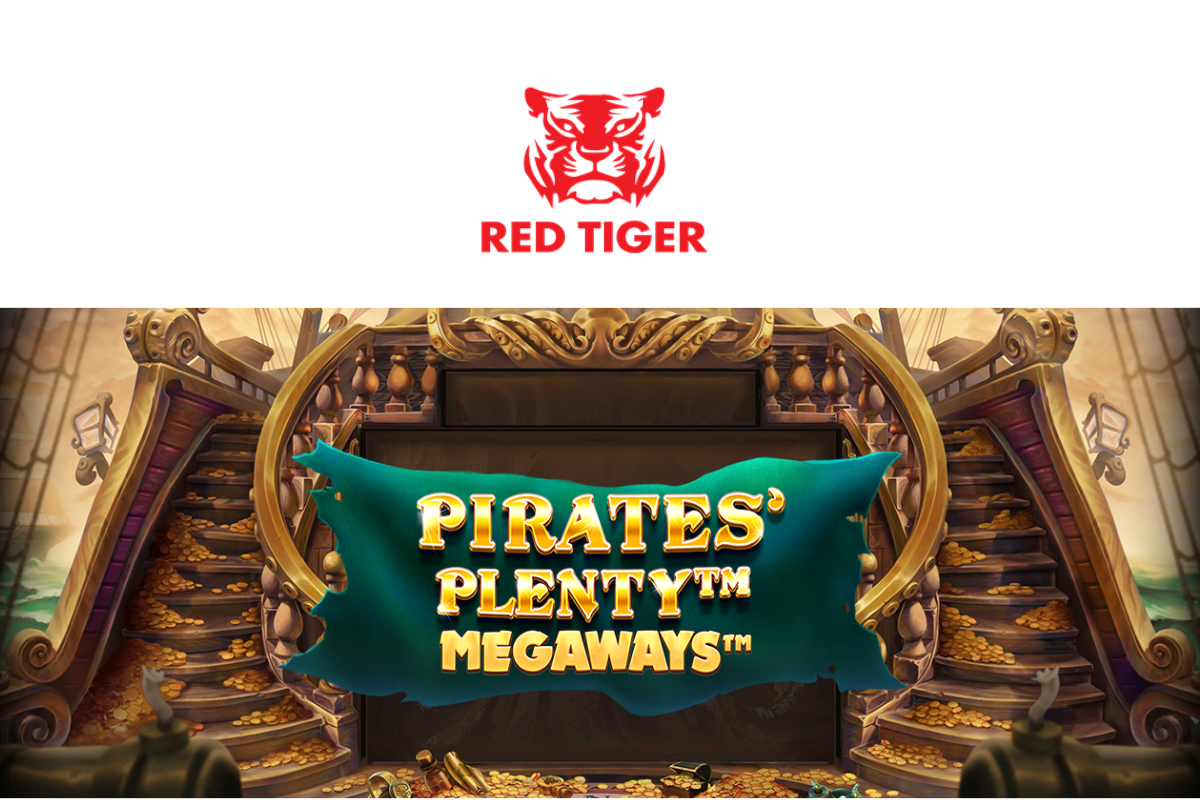 Reading Time:
< 1
minute
Seafaring slot sets sail in search of treasure
Award winning casino game and software provider Red Tiger has extended its swashbuckling line-up of ocean-going adventure games with Pirates' Plenty MegaWays™.
As the third in a highly successful series of voyages, following Pirates' Plenty – The Sunken Treasure and Pirates' Plenty – Battle for Gold, the new game is set to attract old and new fans alike with the addition of the hugely popular MegaWays™ mechanic.
Players are invited to join Lady Anne Wild and her crew as they chart a course for wins of up to 10,000x. Buccaneering symbols including the skull and crossbones, pirate hat, cannon, pistols, and a bottle of rum feature on the reels, while a high energy soundtrack completes the maritime theme.
The object of adventure is to sail the pirate ship across the map above the reels by plundering symbols during the passage. Reaching the other side unlocks the Wild Ways, offering the maximum 200,704 MegaWays™ to win.
There's also the Lady Anne expanding wild, with up to 8x multiplier, who appears at the top of the slot once the Wild ways have been unlocked, and the Wild Monkey, who can appear at any time to remove all low-paying symbols.
Todd Haushalter, Chief Product Officer at Evolution, said: "Pirates' Plenty has been hugely popular with players over the last year and we're sure the addition of MegaWays™ to this latest title will further build on the success of this game series.
"The combination of a proven mechanic with a popular game series is an irresistible one and we're excited for Pirates' Plenty MegaWays™ to be live!"