adidas and Team Vitality unveil VIT.02, the second version of its limited-edition sneakers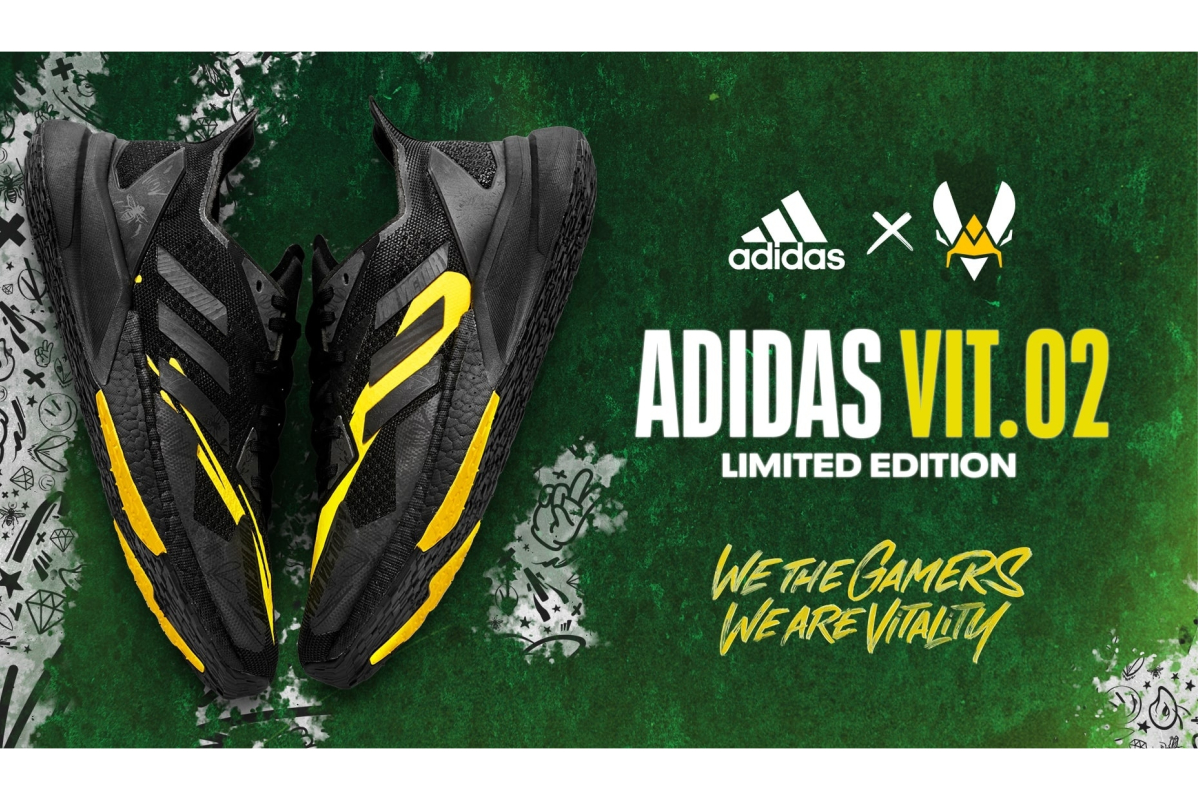 Reading Time:
2
minutes
Team Vitality and adidas continue to elevate its collaboration with the launch of VIT.02 which has been inspired by the manga Dragon Ball Z merging elements from the real and virtual worlds.
With performance at the forefront, the VIT.02 comes complete with adidas' BOOST technology and unique colour-changing elements.
adidas and leading global esports organisation Team Vitality are excited to unveil the VIT.02, new limited edition sneakers which have been designed from a culture of performance and a longstanding innovative partnership. The new and exclusive "X9000L3" which have been influenced by Dragon Ball Z will see sneakerhead culture collide with the world of esports and manga. The limited-edition VIT.02 shoe is available starting from today.
This new model co-created by adidas and Team Vitality is the outcome of a long-term partnership which started three years ago. The sneakers have been specially designed by Team Vitality esports athletes to fulfil their needs, creativity and aspirations. The X9000 model also draws inspiration from one of the most famous manga in the world, Dragon Ball Z. The sneakers name echoes "Over 9000", an expression referring to an impressive power or extraordinary ability which is often used throughout the manga series. Channelling it's Dragon Ball Z influence the new sneakers have been designed to symbolise performance while being both stylish and wearable.
The sneakers are also embedded with the adidas' revolutionary BOOST technology which provides unrivalled energy return. The design is focused around an elegant black colour and features graphic details mirroring Team Vitality's branding values and colour themes. The organisation's slogan "V for Victory" has been placed on the right sole and the signature team icon, a bee, on the left foot sole. The mixture of materials and Team Vitality's signature yellow colour showcases the sneakers dimensionality. As an ultimate finishing touch, the VIT.02 model's reflective stripes provide unique colour-changing elements. The sneakers will change colour according to the light conditions, revealing new stylised details, which pay tribute to Team Vitality.
The new sneaker launch is yet another opportunity for adidas and Team Vitality to create an exclusive product reflecting joint inspiration and innovation while embodying core values of both brands' DNA.
Since the beginning of their partnership in 2017, adidas and Team Vitality have been committed to providing unique experiences and products that not only bridge both the esports and sports sectors but go beyond what is being traditionally done. adidas was the first sports kit supplier to invest in the French esports market. VIT.02 marks the second sneaker iteration from Team Vitality and adidas. Last year the VIT.01 made its official debut becoming the first-ever esports sneaker and went onto sell out worldwide within a week.

Rix.GG is proud to announce Seapeekay as its newest content creator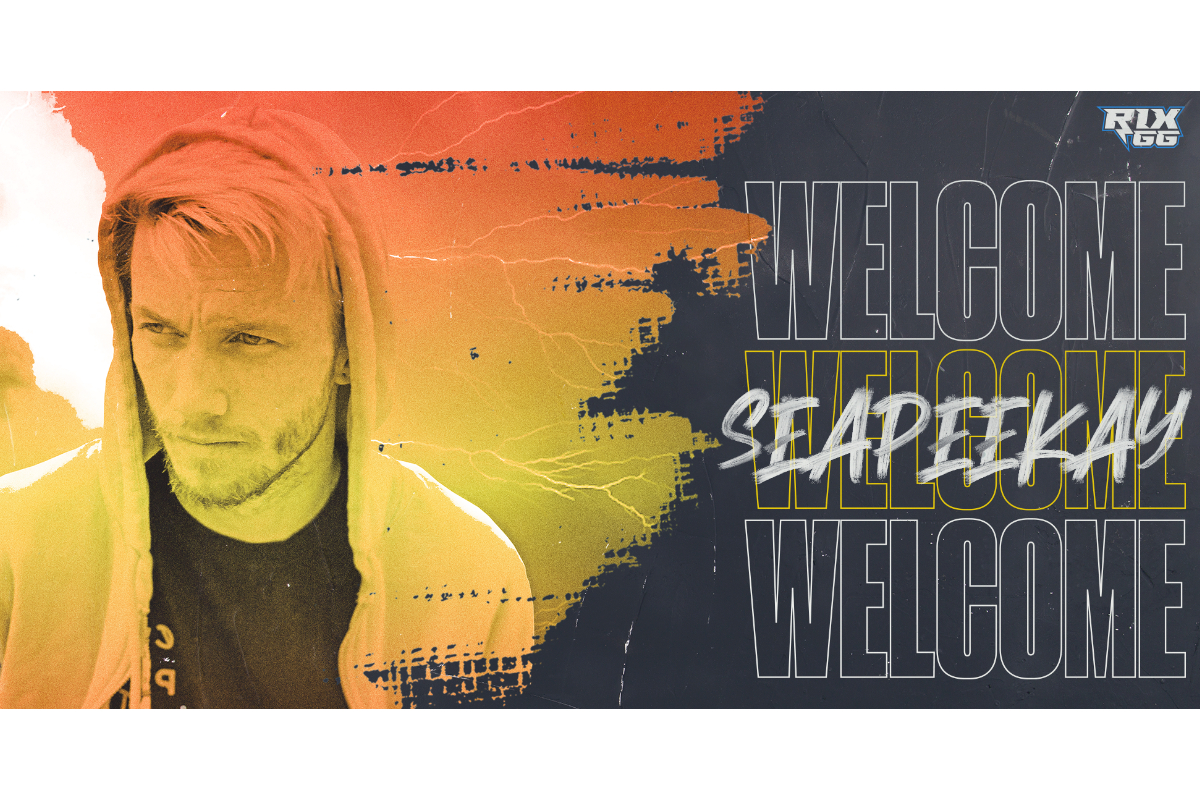 Reading Time:
< 1
minute
Rix.GG, a top UK esports organisation, announces the signing of Callum "SeaPeeKay" Knight as a content creator to its growing team.
Callum "SeaPeeKay" Knight is a family-friendly Twitch partnered streamer from Doncaster, England most known for amassing a large dedicated fanbase in Minecraft. He is most known for speedrunning and breaking world records within the game.
Jamie Lewis, founder, said: "Callum is one of the most exciting up and coming streamers in the UK right now – and we are incredibly excited to have him on board. We've got some genuinely groundbreaking ideas in the pipeline, and I can't wait for Rix.GG's fanbase to see!"
Callum "SeaPeeKay" Knight, content creator, said: "I'm really excited to be joining Rix.GG, it is a fantastic opportunity for me to make awesome content for a rising team in the sports scene! Rix will go on to do amazing things and I'm glad that I get to be a part of the journey."
WePlay Esports and DashFight present Ultimate Weekend Brawl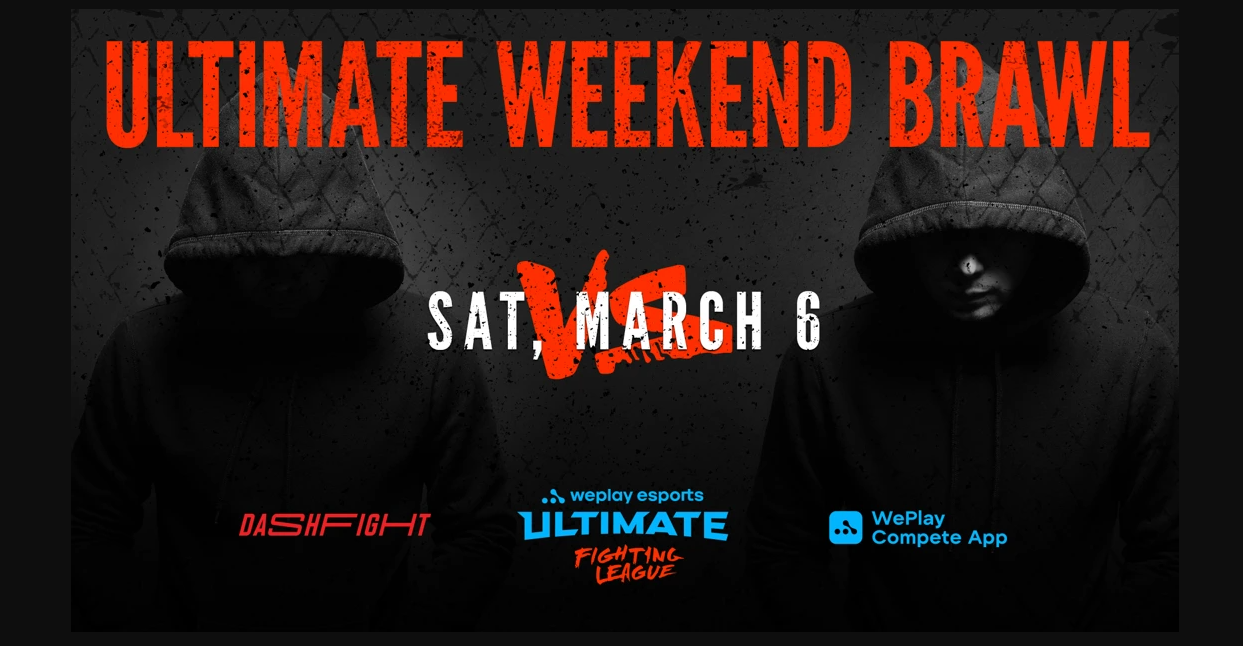 Reading Time:
< 1
minute
Ultimate Weekend Brawl #1 will feature MK11 showdown with world-class players.
Ultimate Weekend Brawl (UWB) is a new recurring event series that pits players against one another for a prize. It is hosted by the WePlay Esports media holding company and DashFight, an all-in-one fighting game hub.

Ultimate Weekend Brawl #1 will take place on March 6, 2021, featuring players who are well-known to the community. The event consists of three series:
Undercard (best-of-5 series) — the winner gets $300

Undercard (best-of-5 series) — the winner gets $300

Main (best-of-7 series) — the winner gets $500
"We decided to bring the format of late-night show matches, popular in the sports world, to the FGC. I'm sure that both the players and the broader community will enjoy this type of event while waiting for WePlay Ultimate Fighting League Season 1 to start," says Eugene "Hitras" Shepelev, lead esports manager at WePlay Esports.
Our goal is to bring the community together and watch the legends duking it out in a competitive yet friendly environment. I'm looking forward to seeing how this event will grow over time," notes Alice Averina, product marketing manager at DashFight.Follow the official WePlay Ultimate Fighting League and DashFight social media for updates about the participants, broadcast talents, and other details of UWB #1.
Red Bull Mobile Esports Open Season 3 Finals to Crown the Best Players in the World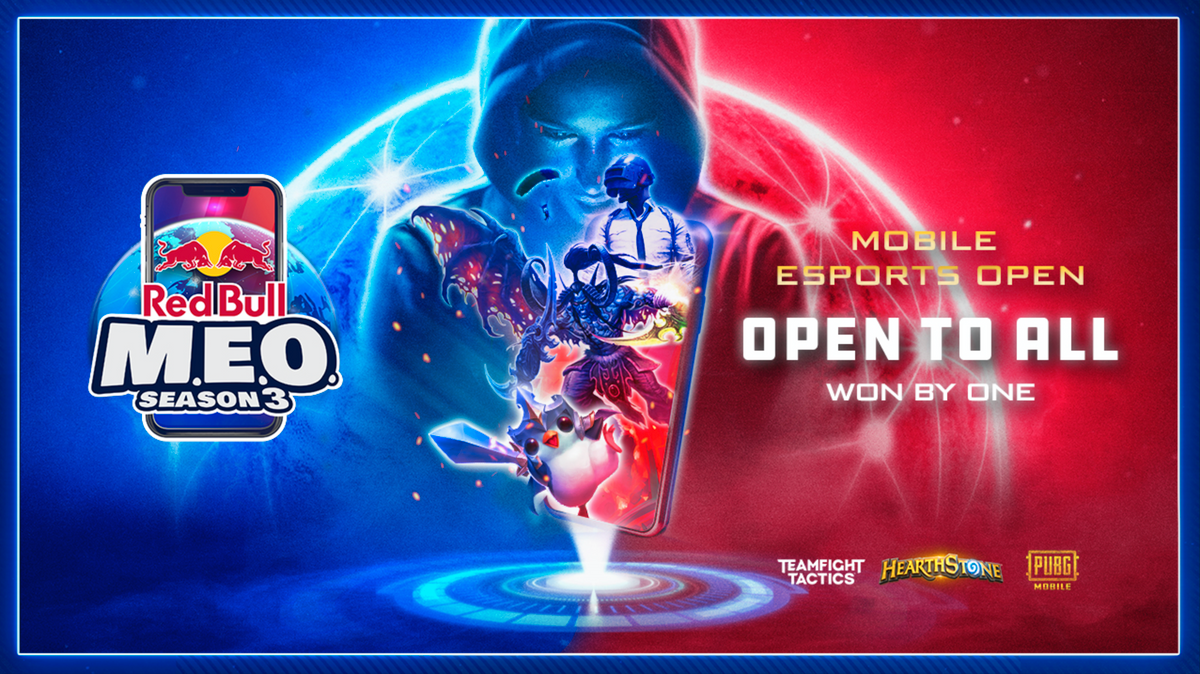 Reading Time:
2
minutes
The third year of the competitive celebration of the mobile gaming scene comes to a spectacular thirteen day conclusion with world finals for Hearthstone® on March 20th, Teamfight Tactics on March 27th, and PUBG MOBILE on March 22nd and 29th.
The best Teamfight Tactics, Hearthstone and PUBG MOBILE players in the world will compete on the world stage in an epic thirteen day final, transporting players and fans to a virtual Istanbul.
The Red Bull Mobile Esports Open (M.E.O.) Season 3 Finals festival begins when the virtual Istanbul venue opens on March 17th.
The event will crown champions for all three games from March 20th – 29th.
Season 3 has been the most ambitious to date, with over 22,000 players registering to compete.
Red Bull M.E.O., the global mobile competition where Teamfight Tactics (TFT), Hearthstone®, and PUBG MOBILE players across the globe have been battling for supremacy, comes to an exciting close in March 2021! In its third year, the mobile open will close out its most ambitious season to date with an extraordinary thirteen day world final beginning on March 17th, transporting fans to a virtual Istanbul. The event will see national winners from 28 countries compete on the world stage to identify the best players on the planet. Alongside the highest tier of competition, the world final will offer fans a digital festival celebrating one of the world's most beautiful cities, including virtual tours, exciting live streams, interactive challenges, and much more.
Uniquely positioned on both the continents of Europe, and Asia, Istanbul is the perfect digital battleground for the global competition. The immersive playground will feature three areas dedicated to the Red Bull M.E.O. Season 3 games, with the tournaments taking place in iconic and historic locations of Istanbul. The Hearthstone competition will take place at Grand Bazaar, one the oldest and largest markets in the world, and TFT will take place at the vibrant Ortaköy Square.
The PUBG MOBILE finals will be split into two regional events to ensure the best possible experience for players, crowning Red Bull M.E.O. Season 3 Champions of East and West respectively, and will take place at the Haydarpaşa Train Station & Dock. Engaging events throughout the final will include an airdrop treasure hunt available in the PUBG MOBILE district. The finals will also offer virtual tours of some of the city's most iconic locations including Sultanahmet Square and Galata Tower, video content and streams, interactive mini games, and more. Istanbul has already played host to the Red Bull M.E.O. National Finals for Turkey in July, a spectacular event which saw players compete from their cars on a moving ferry to ensure social distancing.
The high-stakes competition kicks off on March 20th with the global final for the fast-paced strategy card game Hearthstone. Truly open to all, the exciting Red Bull M.E.O. Season 3 Finals stream will see players compete in Riot Games' auto battler TFT on March 27th. The thirteen day festival will host two competitions to crown the best PUBG MOBILE players on March 22nd (East), and March 29th (West), and some of the biggest pro organisations in the world battle rising stars from every corner of the globe who have proven themselves in national competitions.
Red Bull M.E.O. Season 3 has been the most successful yet, with more players than ever before competing in national events in 28 countries. Season 3 began in May 2020, and has seen more than 22,000 players around the world register to compete.