Spinola Gaming upgrades its lottery solutions for Southeast Asia
Reading Time:
2
minutes
Spinola Gaming is now providing custom games for the Southeast Asian market.
The Southeast Asian market has seen exponential growth in the lottery and gaming industry as of late.
Spinola Gaming, the leading authority in lottery software announces the details of the bespoke Southeast Asian lottery solutions catering to a wide variety of operators, from national lotteries to casino operators, white-label clients, and affiliate companies.
What solutions can we provide to clients in the East?
Spinola Gaming has been growing, and with this growth comes new prospects and clients present in the eastern part of the world, specifically Southeast Asian countries like Cambodia, Singapore, Philippines, Malaysia, and Thailand. Due to this heightened interest from the region, the team has put together a bespoke solution catering to this region, while also having full capabilities to provide access to the full suite of Spinola Gaming products. These consist of the following:
Global Lotteries
Bespoke Lotteries
Live Lotteries
Custom Lotteries
Virtual Lotteries
Instant Lotteries
These products are enabled for government and state operations, lotteries for online casinos and sportsbooks, white-label lottery operators, and affiliate marketing companies.
Lotteries currently generate $400bn globally, and this is an opportunity for our audiences, as mentioned above within this demographic, to enter this lucrative market. Given our combined experience of over 60 years working in the lottery space, the team has been accumulating data on the southeast Asian region, developing trends with this data, and finding out what lottery players want to play. We're in the process of onboarding the biggest global lotteries focused around this region onto our Connex, Lottery Management System, making them fully available to clients all across the world.
Outside of this, we have developed a geo-specific customizable system where clients can build their own lottery game, with its own respective jackpot. Albeit, if clients prefer an out-of-the-box solution, we have this available for clients to onboard at the click of a button. Clients can choose an abundance of specialized templates catering to specific regions.
Localised content is important, and that is why all our games come integrated with all the global currencies and languages available for use.
Ade Repcenko, CEO of Spinola Gaming said that "Given the recent global situation, we've seen a massive influx of operators gaining interest in the lottery, coupled with national lotteries digitizing their lottery platform. Given this huge interest in Asia, we have expanded, and adapted our product range for the market, particularly in products seen in Southeast Asia. The team has studied the region heavily, both via field and secondary research to provide the best end-to-end lottery solution to cater for the ever-growing needs within the iGaming sphere, especially those coming from emerging markets."

BLAST Premier renews deal with Douyu in expanded media rights partnership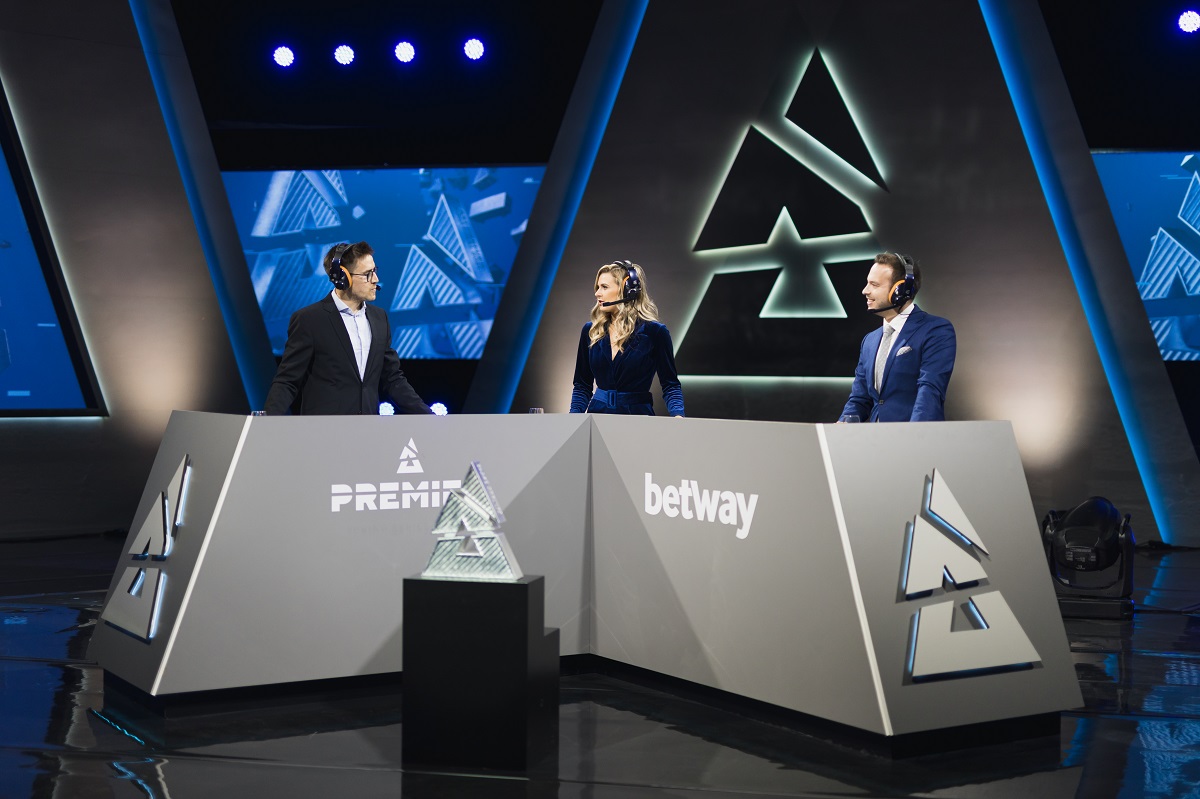 Reading Time:
2
minutes
The deal will see Douyu retain exclusive Counter-Strike rights for China and deliver the first ever BLAST Premier Fall Qualifier in the region
Esports tournament organiser BLAST Premier has expanded its media rights deal with Douyu, China's leading live streaming service.
As part of the expansion, Douyu will retain exclusive broadcast rights for the rest of the BLAST Premier 2021 season and get the opportunity to deliver the first ever BLAST event in China by hosting a Fall Qualifier.
The deal will see BLAST Premier streamed across Douyu and extended to Huya and Bilibili with over 500 million monthly active users across all three platforms.
The announcement comes off the back of a number of new deals for BLAST Premier with the esports tournament orgasiner's portfolio of media rights growing to over 35 partners, while shown in 18 different languages and to over 150 TV territories.
China is one of the fastest growing markets for esports in the world, which translates to a live streaming audience of 193m in 2021 with BLAST Premier enjoying some of its biggest viewership in the country.
Alexander Lewin, VP of Distribution and Programming for BLAST, said: "In line with our strategy to team up with the world's biggest broadcasters we are delighted to further deepen and extend our partnership with Douyu into a second year. Douyu's esports expertise and fantastic reach will continue to provide BLAST Premier's fanbase in China with the very best Counter-Strike entertainment. We are looking forward to working with the Douyu team on the Chinese Qualifier and welcoming CS:GO teams from China into the BLAST universe."
BLAST Premier is a global Counter-Strike tournament series that unites all major events, offers opportunities to all regions across the globe and crowns the world champions of CS:GO. Up to 32 teams will take part in the seven events this year with a combined prize pool of $2,475,000 on the line. The BLAST Premier Qualifiers provide teams from all corners of the world with an opportunity to feature in the tournament organiser's events and a platform to compete on an elite level.
The tournament organiser posted increased viewership last year with more than 83 million hours of content watched across all seven of its Counter-Strike tournaments while delivering the most watched CS:GO online match of all time during the 2020 Global Final.
Significance of Yoga in esports community/athletes | International Yoga Day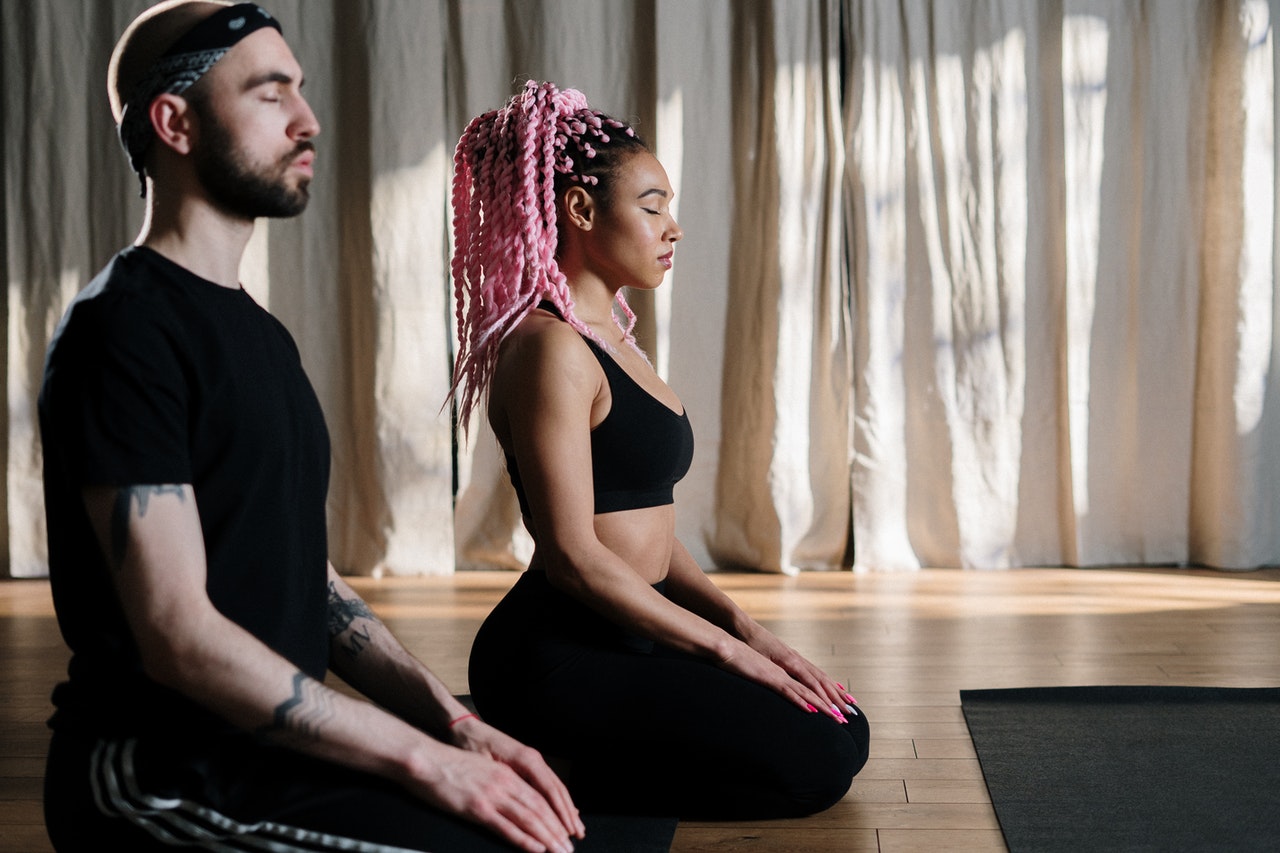 Reading Time:
3
minutes
Since the covid outbreak, we have realized the importance of good health, and we know "health is a key to success". 
The esports community can't ignore the constant pressure they go through and the long hours of dedicated playing schedules are no joke. Maintaining good health is important for esports players too. As we will be observing International Yoga Day (21st of June, Monday), Abhinav Tejan, one of India's top player in Tekken7, Karan Manganani, the best Clash Royale player in India, and Moinuddin Amdani, the leading player in PES 2020 share their views on the well-being of esports athletes and how yoga can help to achieve it, especially during the pandemic scenario.
Please find below the quotes of India's esports heroes who are winning Laurels for the country and are setting the bar high and aspiring many more youngsters to take up esports professionally:
Quote shared by Abhinav Tejan

As the pandemic outbreaks in our country last year, the esports athletes are playing more than the usual timing as we all are stuck in our houses. But, since we don't want to part ways with our controller, mouse, mobile and keyboard we need a more, let's say, easily acquired solution which takes care of our mental and physical well being during these tough times. The best thing about Yoga is that you can take it up right in the comfort of your own living room.
Yoga might not only help improve the state and condition of your body and mind but also improve your gaming ability. Yoga is a form of workout which helps relieve stress and focuses on the use of breath in order to balance your body and calm your mind. As we can't be able to go to gyms or any sports centre, we should make yoga our everyday regime.
Achievements by Abhinav:
Current national champion
1st position in Dreamhack Delhi 2018 and 2019
3rd position SEA Major TWT 2018
4th position IESF 2018 Kaohsiung
9th position EVO Japan 2020
Quote shared by Karan "jin kazama" Manganani
Esports gamers spend most of their day (10-13 hours sometimes) glued to their screens which takes a toll on their physical and mental health. Gamers usually have spine-related issues, their fingers are constantly stressed, and their neck and shoulder take a lot of pressure due to their profession. Esports athletes need to keep a check on their health, both physically and mentally and Yoga is a great way to help them, especially when we are confined at home. Practising even simple yoga exercises for the upper body can give great results. It also has the ability to relieve stress as players are constantly exposed to the virtual setup which tricks the mind. I personally rely on yoga to support my well being.
List of Achievements 2018-20 Clash Royale for Karan: –
CRL Combine Phase 1 Rank 1
CRL Combine Main Event Rank Top 10(Los Angeles)
Asian Games 2018 National Champion (2018)
Asian Games 2018 Regional Champion (South Asia)
Asian Games 2018 Rank 4(All Over Asia)
Esl India Premiership 2018-19 Winter Season Champion
MGL World Cup Clash Royale 2018(India MVP)
World Royale League Clash Royale 2018(India Captain)
ESL India Premiership 2019-20 Summer Season Champion
World Royale League 2019 Team India (MVP)
Quote shared by Moinuddin Amdani:
Every esports athlete is giving extra time in their gaming after this pandemic outbreak, which forced everyone to be confined within the four walls of their homes. Virtual reality is so lifelike that it can drastically affect one's mind and personality. Yoga can play a role of catalyst for mental and physical well being, not just for gamers but for everyone.
With yoga as your guiding light and meditation as your inventory, one can easily improve their game. Practising yoga and meditation regularly will help you stay fit, keep calm through gaming competitions and make your mark in the virtual world!

Achievements by Moinuddin:
Two-time national champion
Runner up in PES 2017 tournament at IGX
Runner up at Nations Cup held in India
Represented India at the 2019 World Championship 2019
Represented India at E-Masters Asia
Solid Gaming signs a distribution deal with Playgon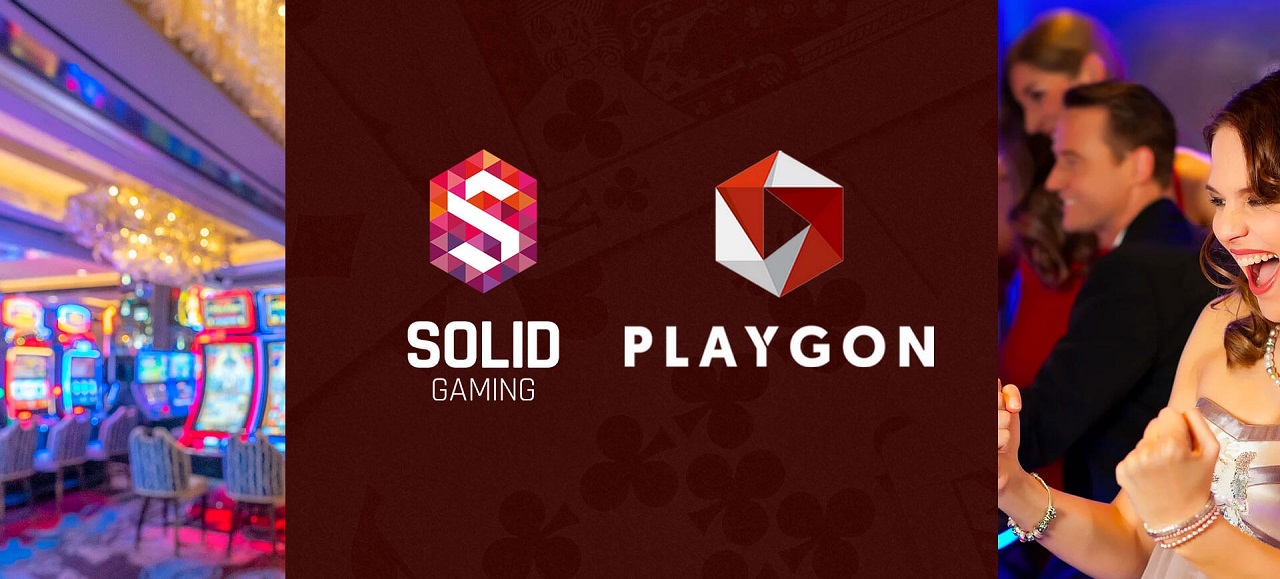 Reading Time:
< 1
minute
Content aggregator Solid Gaming has signed a deal to distribute Playgon's proprietary Live Dealer games and E-table games to their customers on the Asian markets. Solid Gaming's strategy is to provide a game for every one which is why they work with the best game providers to distribute unique and exclusive content to their partners.
Solid Gaming welcomes Playgon as a new mobile live dealer to their content library. Playgon's titles include blackjack, roulette and baccarat that are broadcasted from their studio in Las Vegas (Vegas Lounge). With their proprietary game Tiger Bonus Baccarat™ it hopes to bring something new and exciting to the Solid Gaming table.
Under the terms of the agreement, Solid Gaming will add and market Playgon's games to their content library for availability and distribution to all of its client base globally.
Ben Wood, Director of Isle of Man based Solid Gaming said: "Playgon will enhance Live Dealer casino games by bringing cutting-edge features and functions to the mobile generation of live gaming, which we believe will resonate very well with our clients."
"The partnership with Solid Gaming is a major achievement for our company and significant validation of the innovation we are bringing to the live dealer market", added Darcy Krogh, President and CEO of Playgon Games. "This partnership will give our Company an extensive reach in highly lucrative key markets, and we expect it will play a significant role in our revenue growth this year.