Online qualifiers for the 2020/21 ePremier League season kicks off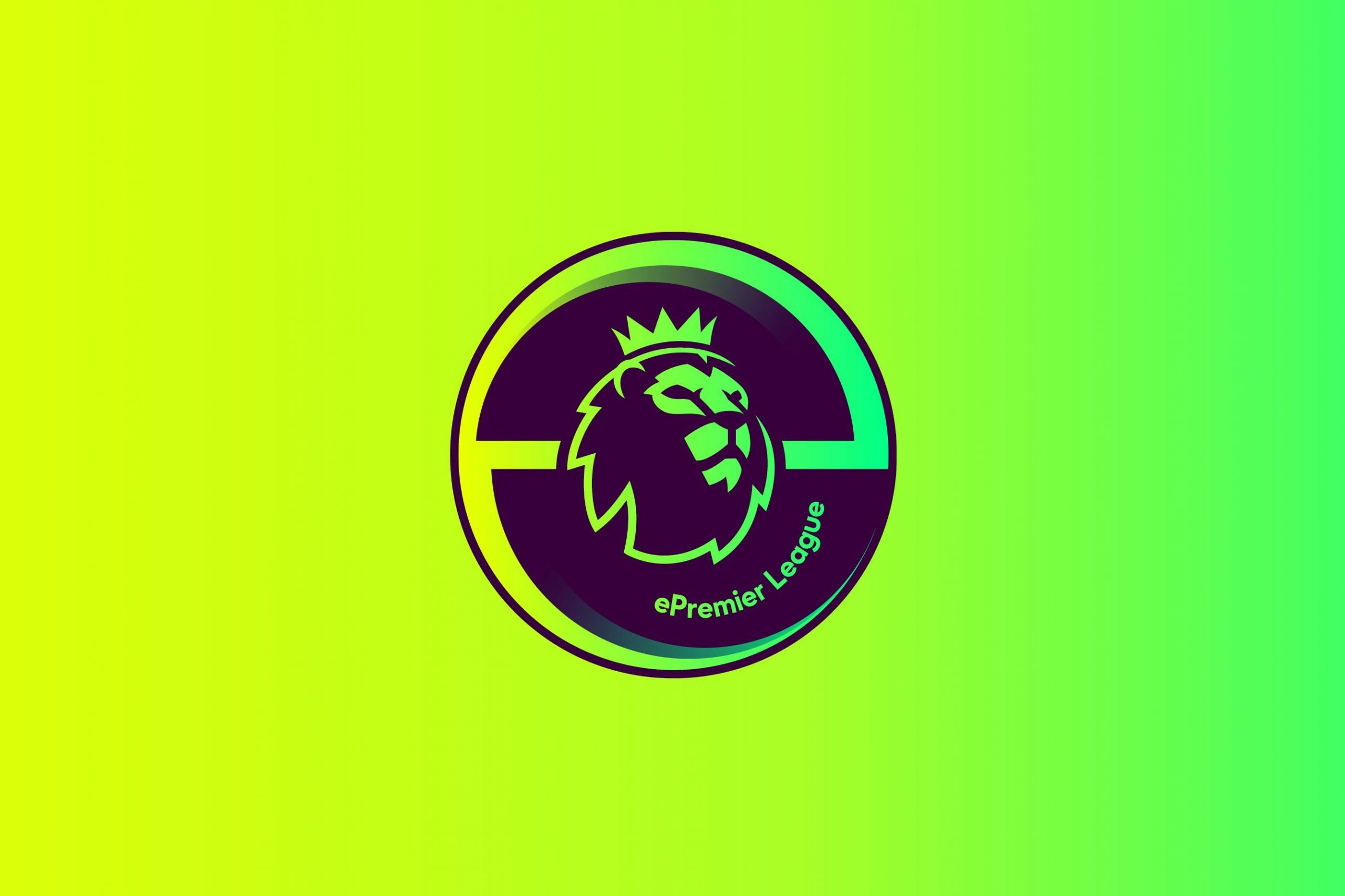 Reading Time:
2
minutes
A new year is here which means the ePremier League is ready to kick-off, with online qualifiers for this season's competition begins. The registration period for this year's competition is still open and players can register at e.premierleague.com now.
The EA SPORTS™ FIFA 21 Global Series competition presents UK-based players with the unique chance of winning the ePremier League title for their favorite club. The competition is open to UK residents aged 16 and over and will once again take place on PlayStation®4 and Xbox One. The winner will take home the trophy and a share of the £40,000 prize pot, and there will also be seats on offer for top-ranking players at the EA SPORTS™ FIFA 21 Global Series (FGS) European Playoffs.
Key dates:
4 – 31 January: Online qualifiers
15 February – 3 March: Club playoffs
March/April 2021: ePremier League Finals
Gamers can play between the hours of 5 pm and 11 pm on weekdays, and between 8 am and 11 pm on weekends with there being no limit on the number of games they can play during Online Qualification. For more information, there's a 'how to play guide' available at https://e.premierleague.com/how-to-play
2019/20 ePl champion Thomas 'Hashtag Tom 'Leese' said: "Representing a big Premier League club is a crazy feeling for all the players involved. A lot of the players obviously represent the club they support from when they were a kid, and being involved in a football club is pretty surreal for a lot of the FIFA players… My message to anyone thinking of signing up for ePremier League is to definitely get involved. It's a great tournament, you get a lot of good practice by playing a lot of good players and you get the chance to represent the Premier League club you choose – you can't really ask for much more."
2019/20 runner-up Marc 'Marleyyy' Marley commented: "I've been playing competitively for two years now and it was around the start of ePremier League that I took that step. For the majority of people you're not going to get a better chance to represent a Premier League club than through this tournament. It's the best thing for UK FIFA players, nobody can dispute that. It's always great to be involved in big tournaments and to represent a Premier League club is even better."
Jamie 'Jamboo' Rigden reached the Xbox semi-finals in 2019/20, losing after extra time to reigning champion and world No1 Tekkz. Speaking on the competition, Jamie said: "Take your time with it and enjoy the ride. Don't overcomplicate it and stress yourself out because, at the end of the day, it is just FIFA. Just pick your favourite team and try and have fun with it…. One of my main tips for improving at FIFA is trying to practice against better opponents. Even if you play in ePL and take a few beatings, it's a valuable learning experience. It's not every day you get to play against pros and higher-level players, so take it as a learning curve. Don't get down if you lose – just take what the higher-level players are doing and add it into your game."

Ubisoft and PayPal Renew Partnership for Rainbow Six Esports Tournament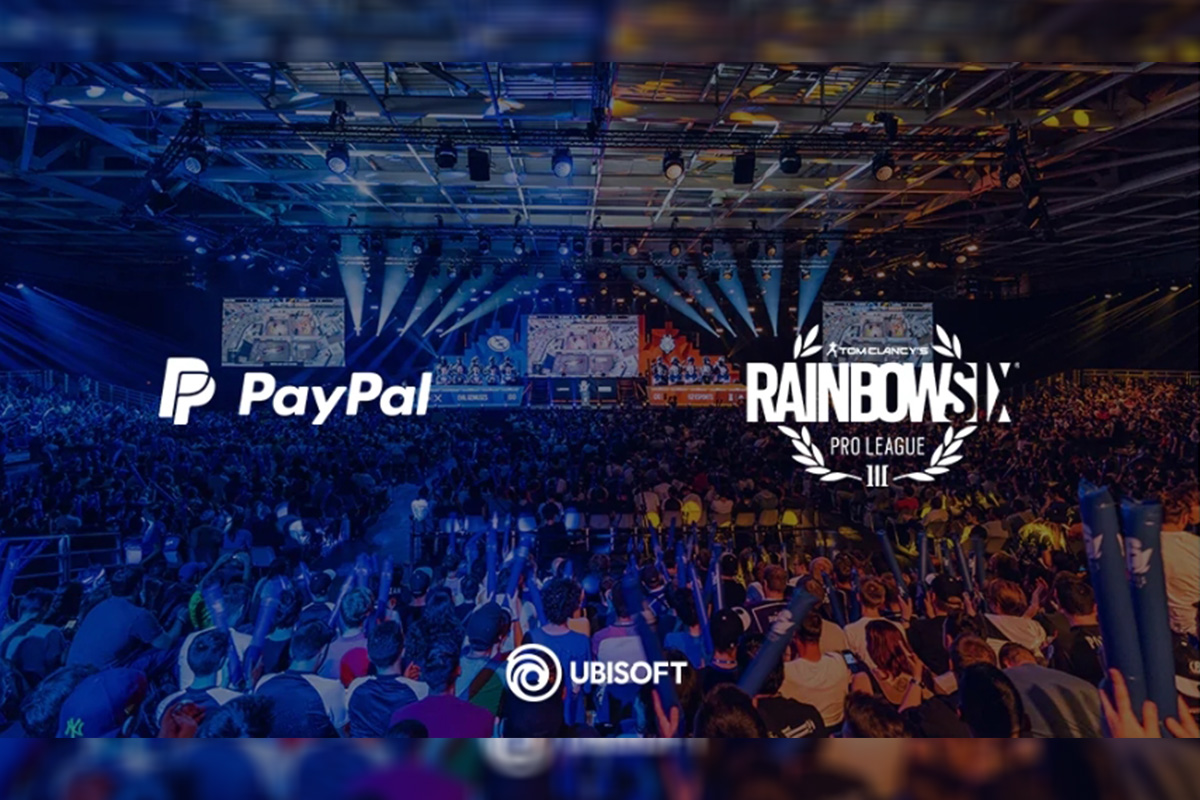 Reading Time:
< 1
minute
Rainbow Six Siege developer Ubisoft has extended its partnership with major payment platform PayPal until September 2022.
The collaboration is centred on Rainbow Six Siege esports competitions, including both European and North American leagues, their regional Finals, the Six Majors, and the Six Invitationals, along with the Rainbow Six World Cup.
Geoffroy Sardin, Senior Vice President Sales and Marketing at Ubisoft, said:
"We are happy to welcome back PayPal as a key partner to accompany us as we keep on growing our Rainbow Six Esports scene. PayPal highly contributed to the success of our previous esports leagues and events, and we're confident they will continue offering the great experiences and content we envision for our community.
"We are excited to kick off our collaboration with the European League Finals and North American League Finals this January and to unveil the full extent of the partnership over the months to come."
Jill Cress, Vice President of Consumer Marketing at PayPal, said:
"Video games are at the heart of the digital industry and are expected to grow continuously to $200 bln in the coming years.
"On its own, esports already accounts for an audience of more than 92 million enthusiasts in Europe and is expanding at a fantastic pace with unprecedented community engagement. We are happy to collaborate with Ubisoft once again to offer to their community new and exclusive experiences."
Fnatic Announces Multi-Year Partnership with Jack Link's To Power Gamers Through Their Grind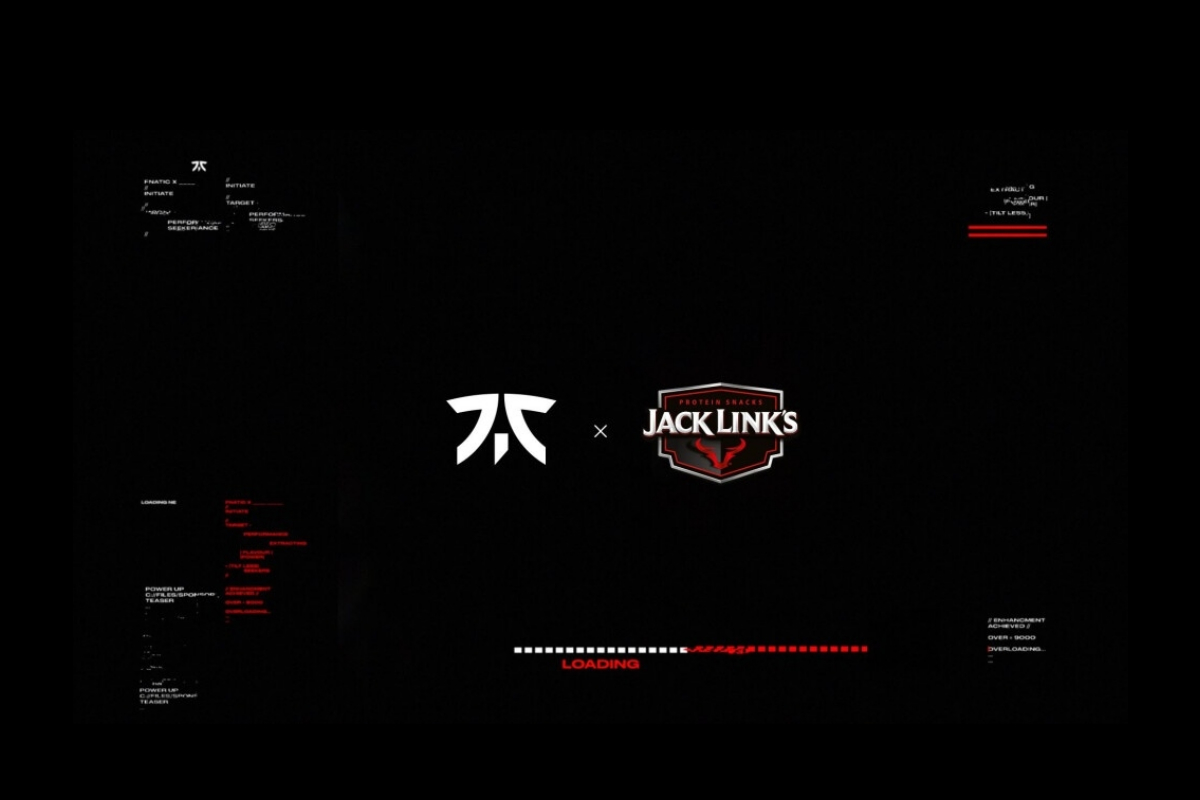 Reading Time:
2
minutes
Leading esports organisation Fnatic, today announced a multi-year partnership with Jack Link's, a global leader in branded protein snacking and the world's largest meat snacks manufacturer.
After a successful activation in 2019, Fnatic and Jack Link's EMEA have teamed up again to enable gamers across Europe to power through their grind without compromising taste or nutrition. By having access to Fnatic's massive network of fans and players, this partnership will allow Jack Link's to expand its reach across EMEA and establish the brand as the primary protein snack for gamers.
Fnatic and Jack Link's will work together to give gamers, whether beginners or competing on the world stage, the tools they need to achieve their personal goals. From providing plenty of the high protein Jack Link's products, through to the development of content, in-game activations, online and physical tools as well as story-telling from the pros, every aspect of this partnership will be centred around enabling gamers to power through their grind.
Selecting Jack Link's as Fnatic's first global snack partner represents the company's continued commitment to maximising and enhancing esports performance, while prioritising the health and wellbeing of its players. The Jack Link's logo will be featured across the right sleeve of all Fnatic team jerseys immediately, and across the right sleeve of the retail jersey from May.
"In fast-paced online competition, gamers need a consumable respite that gives them the energy to get through their grind," said Neil Walker, Partnerships Manager at Fnatic. "At Fnatic, we have a performance-first philosophy to ensure gamers are always playing at their best. All of Jack Link's snacks are made with 100% beef, are high in protein and have less than 80 kcal per serving."
Gamers have a reputation for snacking on sugary, greasy food that lacked nutrition which often results in an adverse impact on their performance. This collaboration unlocks gamers' full potential by providing them with the quality, protein-rich fuel needed to power through intense gaming sessions, and play to their maximum potential.
"When it comes to nutrition, we are actively encouraging our players to eat in a way that will improve their performance in competitive games," said Jens Hofer, Performance Director at Fnatic. "Providing them with snacks is extremely important, especially considering how long and intense gaming can be. A high protein, no-nonsense type of snack like Jack Link's is the best option for us."
Jan Pieter Schretlen, Managing Director Jack Link's EMEA, said that snacking while gaming is an exciting area for the brand. "Our products are the perfect snack, no matter if at home or on the go, at work or during leisure time activities such as gaming. Beef Jerky is a natural source of protein, giving lasting energy and hence supports endurance." He continued in saying, "we want to be a true partner, supporting gamers on all levels and building relationships both in competitive as well as amateur gaming."
Former HelloFresh Founding Member and VP of Operations & Product appointed as Skrmiish CEO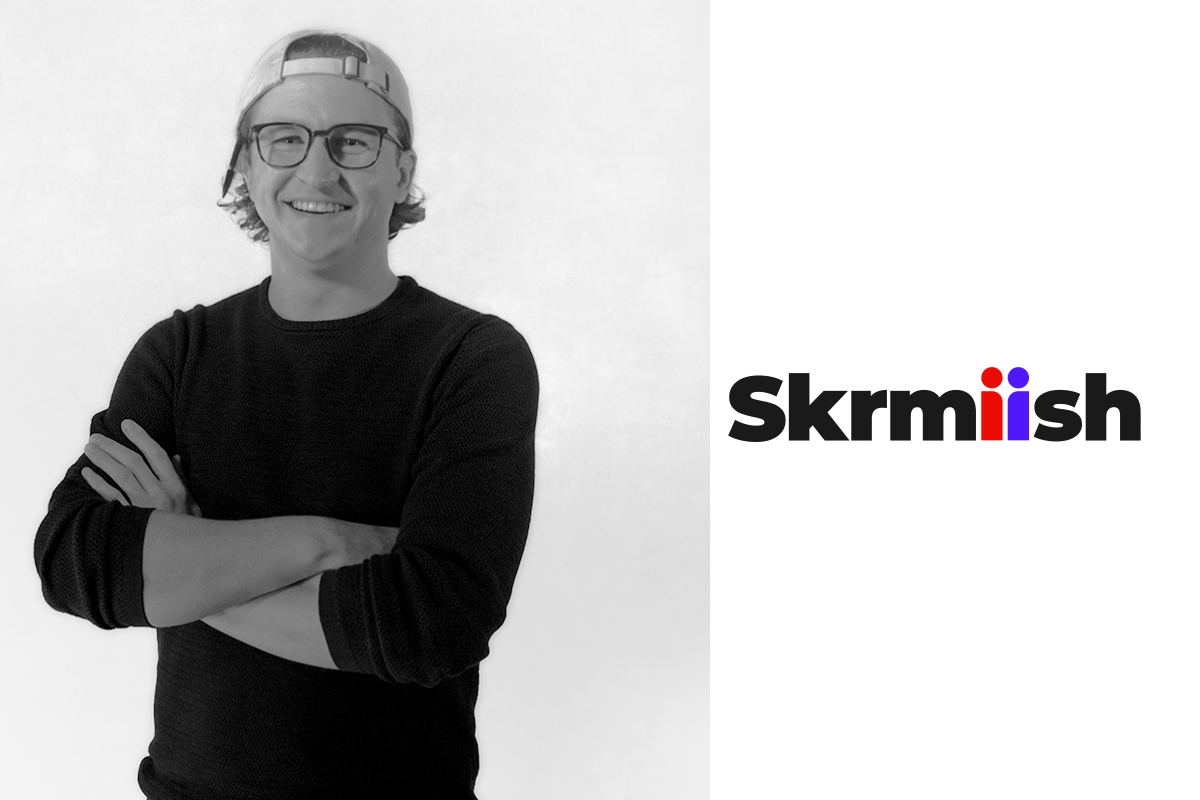 Reading Time:
2
minutes
Luke Grob, the former HelloFresh founding member and VP of Operations & Product, has been appointed as Skrmiish's Chief Executive Officer.
As a business strategy and operations expert who specialises in early-stage business growth, Grob has been appointed to lead the company's ambitious growth targets, starting with global launch of the Skrmiish app in January 2021.
Speaking about his new role, Grob said: "I've spent much of my career working with high growth companies with large addressable markets and the potential of Skrmiish is enormous. The explosion in gaming is well documented and Skrmiish is perfectly positioned to be a genuine disruptor in the space. I am looking forward to working with the team to make Skrmiish a powerhouse in the global competitive gaming space."
Grob's commitment to scaling companies with big ambitions stems from an innate passion about understanding the numbers that drive ventures.
Grob joined Rocket Internet in 2012 and took a leading position in the HelloFresh UK founding team, holding multiple roles including the Director of Global Operations and VP of Growth & Innovation, supporting its growth from infancy to Europe's fastest growing business (FT 2017), expanding the team exponentially and seeing turnover move from single digits to +£300M in less than three years, before a successful IPO (ETR:HFG) in year six. HelloFresh is now valued at over $11B.
He went onto become Head of Growth at REEF Technology (Backed by Softbank Vision Fund) which pioneered the transformation of underutilized urban spaces and Dark Kitchen Industry, scaling their early operations across the UK and US and helping securing a +$950M investment to fuel growth in the US. Over the past three years Grob has been a mentor at Techstars, is an advisory board member to multiple early-stage businesses as well as EMEA Expansion and Growth Consultant at TemperPack.
Grob is a champion at driving big business growth in prospering industries and believes that Skrmiish is one such venture.
Chris Heaton, co-founder of Skrmiish had this to say about Grob's appointment: "I am thrilled and proud to be able to welcome Luke to the company. He is someone with a proven track record of helping companies in early-stage growth go on to become phenomenal success stories. Having Luke at the helm with his exceptional experience and expertise will ensure we set out and deliver on our ambitious growth plan through 2021 and beyond. His arrival is quite the coup for Skrmiish and signals our intention to become a global name in gaming."