Kaizen Gaming welcomes Claus Jansson as Head of Affiliate Marketing and Media Buying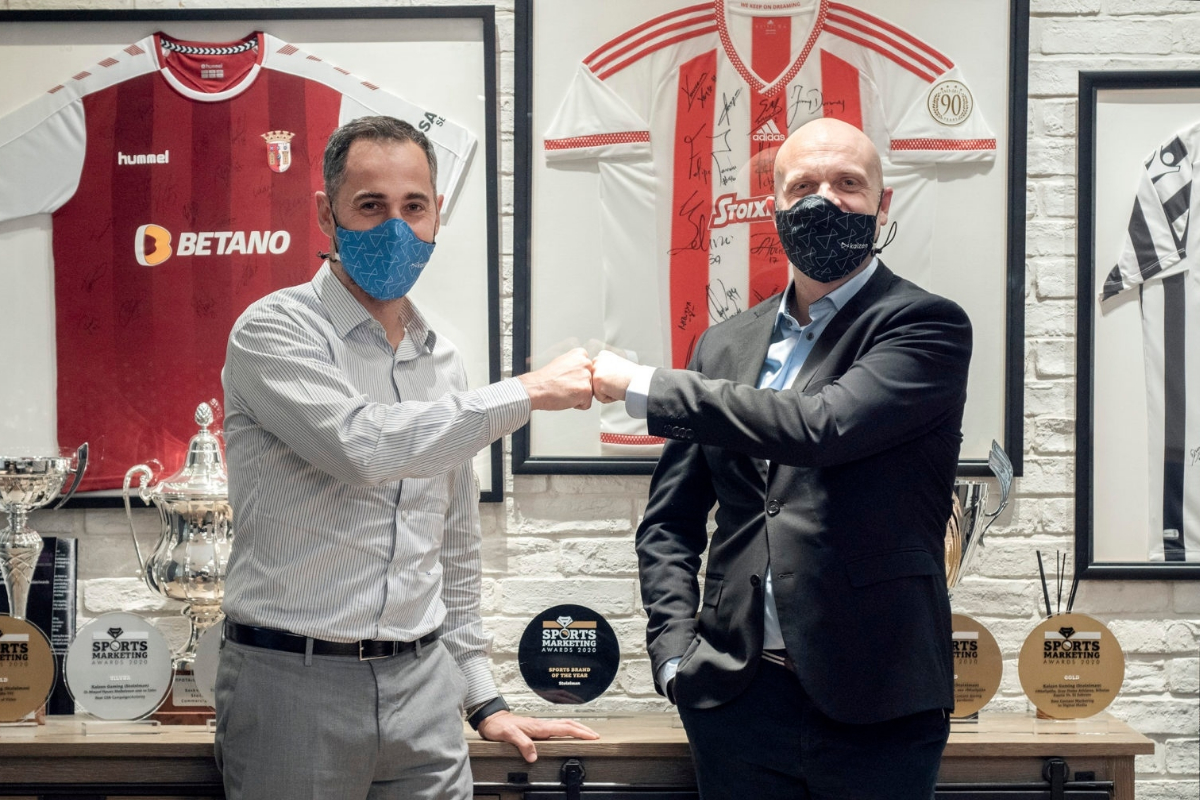 Reading Time:
2
minutes
Kaizen Gaming, is further expanding its core team by welcoming its new member, Mr.Claus Jansson, the newly appointed  Head of Affiliate Marketing and Media Buying of the company. The move is part of the company's strategic approach for local and international growth, including both Stoiximan and Betano brands.
This new addition to the team reflects the company's growing focus on creating a global strategy with regards to Affiliate Marketing and Media Buying. Mr. Jansson will be responsible for the planning and implementation of this project that involves both Stoiximan and Betano brands, across all markets. He is part of the group's senior management team and reports to Mr. Panos Constantopoulos, CMO, Kaizen Gaming.
Claus Jansson previous post was Head of Commercial for Better Collective an internationally sports betting media company, with 12 offices around the world and a portfolio that includes more than 2,000+ websites and products across 30+ languages. He has also worked as a consultant in Betfair Denmark and other companies in the industry. He is a graduate of Roskilde University in Denmark.
Mr. Panos Κonstantopoulos, CMO, Kaizen Gaming, stated: 'we are pleased to welcome Claus to Kaizen Gaming family. I am sure he will thrive in communicating the company's great dynamics and values while developing new, innovative ideas. Along with Claus, we hope to further enhance our approach regarding Affiliate Marketing across all markets of operation. His knowledge and experience in the sector offer great value to our company and is a testament to our growth.
Mr. Claus Jansson said: 'It's a great honor for me to be part of one of the most prominent and fast-growing GameTech companies in Europe. Kaizen Gaming is among the industry leaders, having achieved many great things and received accolades and awards over the past years. It is my firm belief that Kaizen Gaming will become even greater, at an international level and I am excited to be part of this process.

Slots Temple becomes the latest member of RAiG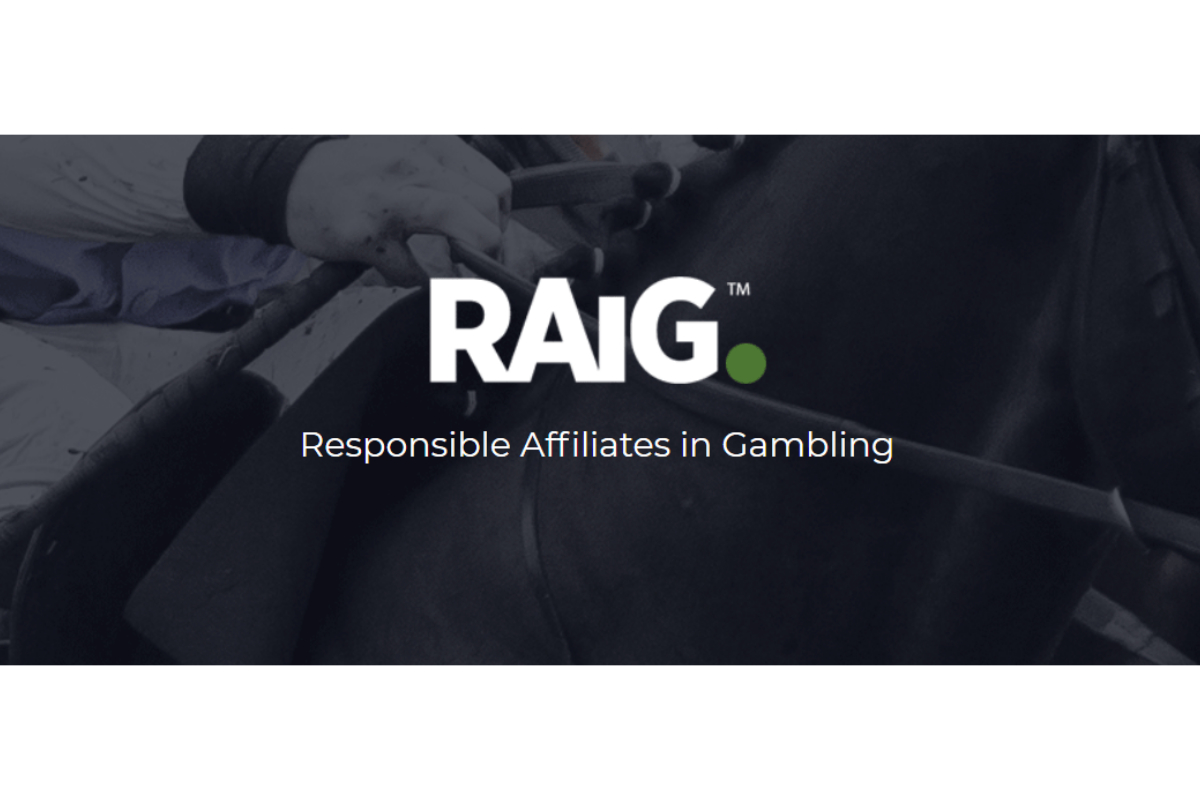 Reading Time:
2
minutes
Leading affiliate compounds their commitment to responsible gambling and social responsibilities.
Slots Temple, the forward-thinking iGaming affiliate has completed the rigorous application process to seal their membership into RAiG (Responsible Affiliates in Gambling), the independent body helping to raise standards in the affiliate sector.
Following the successful navigation of the membership process and meeting all the entry criteria, including a third-party social responsibility audit, Slots Temple have been inducted into the RAiG association, demonstrating their pledge to providing the safest gaming environment for their users.
Commenting on the application, Fraser Linkleter, CMO of Slots Temple, said: "It is essential in today's market that affiliates are as professional and trusting to players as casino operators. Being part of RAiG is a big step for Slots Temple to evidence our commitment to our users and build trust in the brand.
"The process itself is stringent to say the least and quite rightly so. Delving deep into an affiliate's operation, how we conduct ourselves, how our staff are trained in responsible gambling, how our ongoing processes have been set in place and actioned, and most importantly, how we present ourselves to protect the public."
This milestone for Slots Temple has much wider and positive implications, adding extra validity to their recently announced free to enter Tournaments and aiding player confidence, while also building the affiliates overall business value.
Linkleter continued: "Going through this process means we are perfectly positioned for future license applications. Our site and business operations are subsequently in a better place following the development work undertaken after the feedback and recommendations received during the audit procedure. This work will continue and stands us in good stead for our expansions plans."
Set up in 2019, RAiG aims to foster wider initiatives in the UK affiliate marketing sector to promote social responsibility and help create a safer gambling environment. Slots Temple now join the prodigious list of accredited associates including founding member Better Collective, Oddschecker and Racing Post.
Cian Nugent, Chairman of RAiG, said: "We are very pleased to welcome Slots Temple as our newest member and are looking forward to working with them to shape the future of compliance in the affiliate market.
"In such a fast-moving industry it is of the upmost importance to remember the end-user, the players, and to promote best practices throughout the industry to protect the consumer. This starts with the operators and the affiliate operators, so building our community of members will help to establish the trust which is essential to our philosophy."
Linkleter concluded: "Slots Temple are extremely proud to have been accepted as a member of RAiG and are excited to now have a voice and play a key role in this organisation and in the future of the iGaming affiliate sector."
Want to increase your FTDs? Mr-Gamble analyzed over 600 casinos and 200,000 clicks. Here's how you can turn clicks into conversions.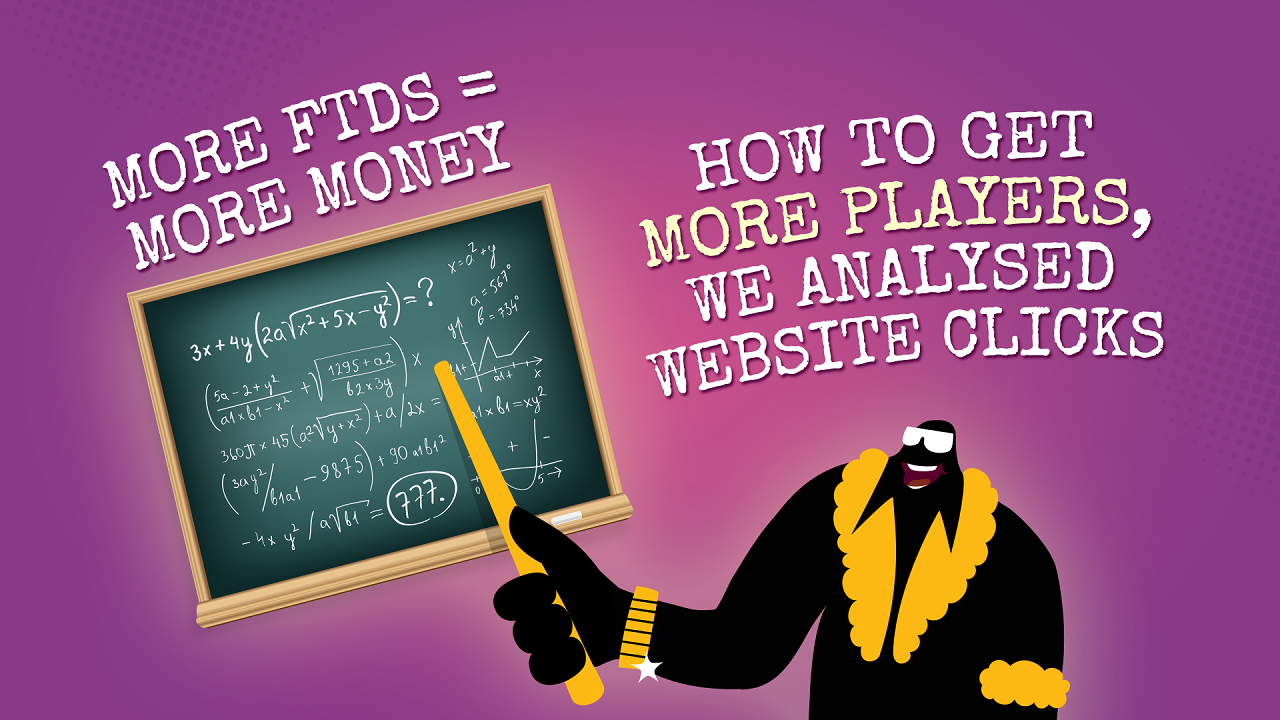 Reading Time:
2
minutes
First-time deposit (FTD) conversion is a commonly used customer acquisition metric in the iGaming industry. It is calculated by dividing the number of unique visitors to a site by the number of first-time deposits. The click-to-conversion rate gives a strong indication of the effectiveness of a casino's CRM processes. Hence, it is one of the most important metrics for operators to follow.
We analyzed over 600 casinos and 200,000 clicks to determine how operators can increase their FTDs. Here are six tips that you can implement immediately to increase your conversions.
Note: We only included casinos with 100+ clicks in our analysis to increase the power of our study.
Banking options
Reducing friction during the registration and deposit process is one way operators can substantially increase their FTDs. We noticed that the easier and faster the process is, the more willing players are to deposit money to the casino.
If you want to increase your FTDs by up to 14%, offering fast payment methods like Trustly and Skrill is a great way to start. In addition, operators should also support popular local banking options, which vary between countries.
Bonuses
It's no secret that players love casino bonuses. The bigger and better the bonus is (or the more free spins are included), the more eager players are to sign up to the casino to make their first deposit.
Of course, operators should also think about what makes business sense to them, but casino bonuses have by far the biggest impact on FTDs. We have noticed that the number of FTDs per click can increase by up to 45% when casinos offer attractive bonuses.
Bonus terms
Players are far savvier about bonuses and bonus terms in 2021 than they were in the past. Nowadays, players know to look for the Terms and Conditions of the bonus to distinguish great bonuses from bad ones. That's why we recommend offering low wagering or even no wagering bonuses to increase FTDs by up to 22%.
Besides lowering the wagering requirement, operators should offer a wider range of games to their customers. Many players aren't interested in depositing if they can't play their favourite games with a bonus. It's also worth noting that some players don't want to claim a bonus if they can't choose their bet size. When casinos remove betting limits, we see a substantial increase in conversions consistently.
Withdrawal time
Withdrawal time is another factor that impacts FTDs. The modern player wants to cash out their winnings as fast they can, and many players shun casinos with longer withdrawal times. We have seen that shorter withdrawal times can increase FTDs by up to 10% from analyzing hundreds of casinos.
Minimum deposits
Operators need to lower the barriers of entry for players. We repeatedly see a significantly better click to FTD rate when casinos allow players to deposit as little as £1 to £5 or the equivalent amount in dollars or euros. Offering low minimum deposit options alone can increase FTDs by up to 18%.
Game selection
Unfortunately, many operators underestimate the impact the game selection has on conversions. Many players have their favourite casino games and slots, and if they don't see them featured in a casino, they are reluctant to make a deposit. As casinos add popular game providers and casino games to their game portfolios, we consistently see an increase in the number of FTDs (up to 16%).
That concludes our study. We hope that this analysis gave some food for thought for operators and affiliates alike!
Affilka enters into partnership with ProperSix Casino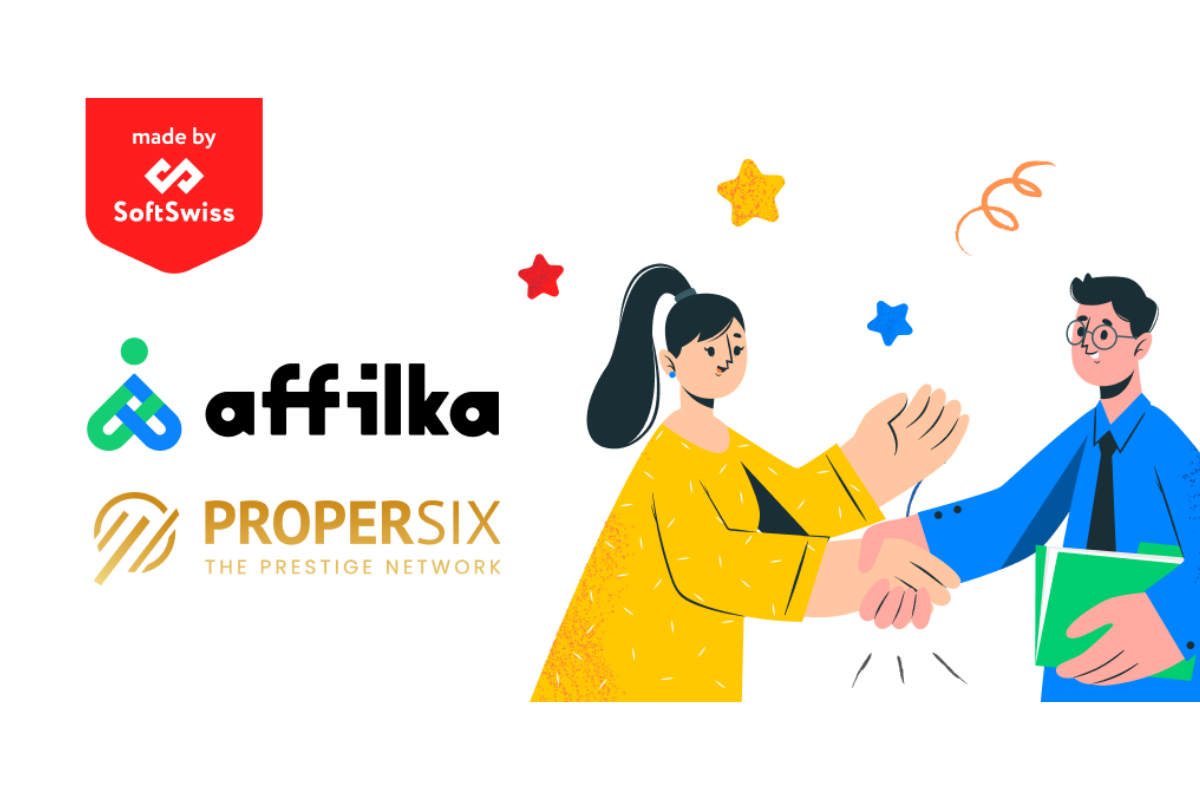 Reading Time:
2
minutes
Affilka, an Affiliate Marketing Platform developed by SoftSwiss inked a deal with a third-party brand ProperSix Casino. Now SoftSwiss will be providing its state-of-art services to the newly-launched online crypto casino brand.
An affiliate program of ProperSix Casino will be powered by Affilka, providing its users with a unique combination of transparency and functionality including an extremely flexible commissions constructor aimed at optimising marketing expenses.
A new crypto casino ProperSix is entering the market, giving players the chance to play various games online by using their cryptocurrencies. Customers will be able to play with ProperSix tokens or other most known cryptocurrencies, including BTC, ETH and USDT. With the casino having just been launched, 30 new and original games are ready for players from around the world. With many different bonus systems that help achieve the highest payouts, the luckiest players are sure to win big.
Furthermore, after an increasingly effective integration process with Affilka, the client decided to expand the area of cooperation between SoftSwiss and ProperSix by also signing a deal with SoftSwiss Game Aggregator. The project is bound to be fully integrated later in Q2 and will provide ProperSix Casino with a cost-effective, yet very efficient one-stop-shop solution with a wide portfolio of game providers that are constantly replenishing.
Anastasia Borovaya, Product Owner of Affilka commented on this event: "Affilka may be a newcomer among affiliate marketing software providers in the iGaming industry. Yet it keeps on proving itself as a reliable, secure and very strong and cost-effective tool for iGaming operators. We're super excited to launch this project alongside ProperSix and are looking forward to very productive cooperation!".
Richard Haverinen, CEO of PROPERSIX OU noted: "ProperSix is proud to announce that it will be collaborating with SoftSwiss Game Aggregator to ensure the best user experience and many more games to get jackpots in. Furthermore, Affilka by SoftSwiss will ensure reliable, safe and trustworthy operation along with high load resistance. The Online Casino is already live, so people are already purchasing ProperSix tokens and getting ready to see if they will be the ones to get the biggest payouts".
About SoftSwiss
SoftSwiss is an international tech company supplying widely acclaimed, certified software solutions for managing iGaming operations. SoftSwiss holds a number of gaming licenses, providing a "one-stop-shop" white label casino solution by taking care of all technical, legal, and financial processes on behalf of its customers. The company has a vast product portfolio, which includes an Online Casino Platform, Game Aggregator with thousands of casino games, an Affiliate Platform, and a recently launched sportsbook platform. In 2013 SoftSwiss was the first in the world to introduce a bitcoin-optimized online casino solution. The company has thus been regarded as the leading technical expert when it comes to the use of cryptocurrencies in online gaming.
About ProperSix Casino
New crypto casino ProperSix is entering the market, giving players the chance to play various games online by using their cryptocurrencies. Customers will be able to play with ProperSix tokens or other most known cryptocurrencies, including BTC, ETH and USDT.