TrueLayer launches PayDirect, a new approach to seamless online payments in iGaming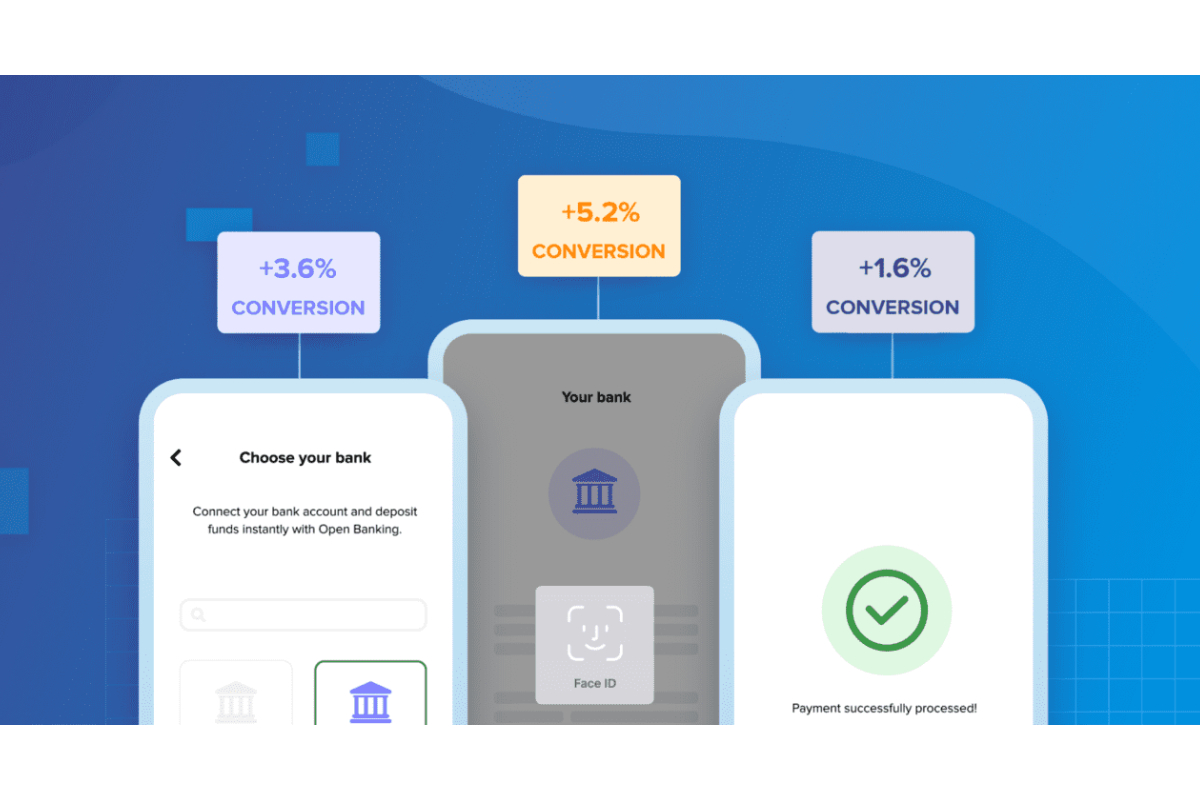 Reading Time:
3
minutes
PayDirect, a new service from the UK's open banking leader, TrueLayer, combines one-click verification with instant deposits and withdrawals to deliver the most complete payments experience.
It delivers a higher-converting, lower-fraud payments approach when compared to card and bank transfer.
TrueLayer, the leading technology company building financial infrastructure that's open to everyone today announced the launch of PayDirect, a new open banking-based payments method enabling iGaming firms to create a higher-converting, lower-fraud payments approach when compared to card and bank transfer. TrueLayer is working with a number of iGaming operators who are embracing opening banking as a more secure, cost-effective way to deliver superior player experiences.
Today, identity and verification flows and card-based payments typically generate avoidable friction along the customer journey, affecting adoption and retention rates and generating unnecessary costs. The introduction of Strong Customer Authentication (SCA) this year adds another layer of friction to cards with workarounds that deliver a poorer customer experience.
PayDirect is the answer to those issues, enabling firms to stay compliant while delivering a frictionless customer experience. Built on open banking and the fastest available bank payment rails, it provides firms with instant payments and withdrawals, while accelerating KYC and AML processes, to deliver the most complete solution on the market.
"As customers experience seamless digital services in other aspects of their lives, their expectations for financial services are also changing. PayDirect builds on our payments expertise to further streamline onboarding, deposits and withdrawals to deliver an experience that is fit for the digital age," commented Ossama Soliman, Chief Product Officer at TrueLayer. "The ability to quickly and easily verify a customer's identity, and move money instantly in and out of an account using bank to bank payments is hugely beneficial to both the customer and the service provider."
With PayDirect iGaming operators, can deliver new levels of services to their customers, all from within their app, in a matter of minutes, through:
Account verification – Instantly verify account ownership based on what's on file at a customer's bank.

Instant account funding – users can initiate payments or move money between accounts effortlessly using open banking.

Seamless online payments – that reduce fraud and chargebacks at any checkout.

Instant withdrawals – users can initiate payouts, using the same method used for deposits, automatically meet AML requirements, while avoiding manual data entry like bank account number or IBAN.

Instant refunds – providing customers to access their money faster, compared with up to 5 days using cards.
PayDirect improves the player experience and delivers a number of significant benefits to iGaming operators, including:
Up to 3x faster onboarding: PayDirect gets players up and running in a matter of minutes, using open banking and biometric authentication that removes the need for users to remember usernames or passwords.

Higher payment conversion rates: Once a player has successfully executed a deposit, payment failures tend to be four times lower with PayDirect than cards (on average cards fail up to 15% of the time vs 3.5% with PayDirect). This means more efficient deposits and, more importantly, less time managing failed payments that can ultimately lead to customer churn.

Increased customer loyalty: Card deposits take up to 3 days to settle, whilst withdrawals can take up to 5 days. PayDirect increases retention by offering customers what they want, instant deposits and withdrawals. Recent research into the iGaming market by YouGov for TrueLayer (Q4 2020) found rapid deposits and payouts consistently topped the list of player priorities, with 8 out of 10 players rating fast payments as important – and they choose their operators accordingly.

Lower operating costs: PayDirect saves time and reduces cost by automating otherwise manual processes such as payment reconciliation or KYC checks. PayDirect also reduces costs when processing refunds, as they are automatically issued to the same bank account that was used to make the deposit. This reduces opportunities for human error compared to cheque or manual bank transfers as well as cutting down customer support cases on lost or never issued refunds.
Reduced risk and fraud: With PayDirect account ownership and authentication is handled by the player's bank. No more chargebacks, no credential sharing or password storage. Service providers can also meet AML requirements by paying out via the same method used for deposits.

A fully white labelled payment method: integrated open banking capabilities, increase customer trust by the brand owning the end-to-end customer journey, and configuring payment flows.
"The race is on to reimagine the way people pay by leveraging Open Payments architectures. We have seen in banking and ecommerce that great onboarding and payments experiences increase conversion, trust, and retention. But many payment journeys today have not been designed for a digital first world," added Francesco Simoneschi, co-founder and CEO at TrueLayer. "With PayDirect we're calling time on cards and their monopoly. We have used our experience and expertise as a leading open banking platform to design a digital and mobile first payment product that combines instant bank payments with instant payouts, refunds and reconciliation capabilities. PayDirect delivers an effortless way to onboard new customers and enable them to quickly initiate payments and withdraw funds. It is the easiest way to create a better, safer and lower cost payments process."

Aspire Global Reviews Role of B2C Segment Within Group Structure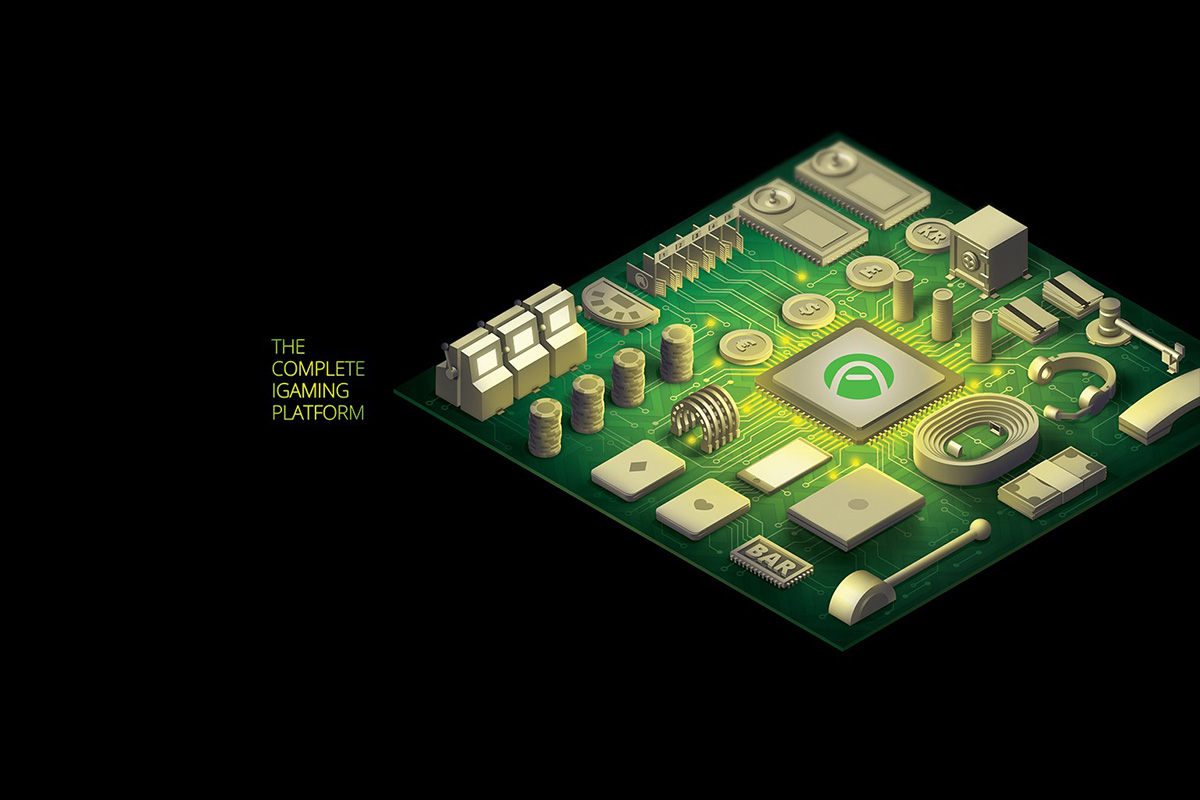 Reading Time:
< 1
minute
Leading iGaming provider Aspire Global has announced a review of its B2C segment. The segment reported record-high revenues in Q4 2020 and comprises the well-known European online casino brand Karamba alongside other local proprietary brands.
The review will assist the Company to focus on its growing B2B ambitions and its market-leading technology, while also accelerating the B2C's revenue growth and reinforcing the record high revenues it achieved in Q4 2020.
The announcement follows Aspire Global's Q4 and FY 2020 results on 18 February 2021, with the company reporting record-high revenues of €161.9 million for 2020 and the Group's EBITDA amounted to a record €27.1 million.
"We are very pleased with the growth and results recently recorded by the business' B2C segment, but we think a review will assist us to better assess our options to further accelerate our growth. Such a move could help improve Aspire Global's overall margins and EBITDA and potentially help us accelerate new B2B initiatives and enter fresh markets. Overall, we are well positioned to capitalise on the array of opportunities available to us in the global, fast-growth iGaming industry," Tsachi Maimon, CEO of Aspire Global, said.
Esports Entertainment Group Completes Acquisition of Lucky Dino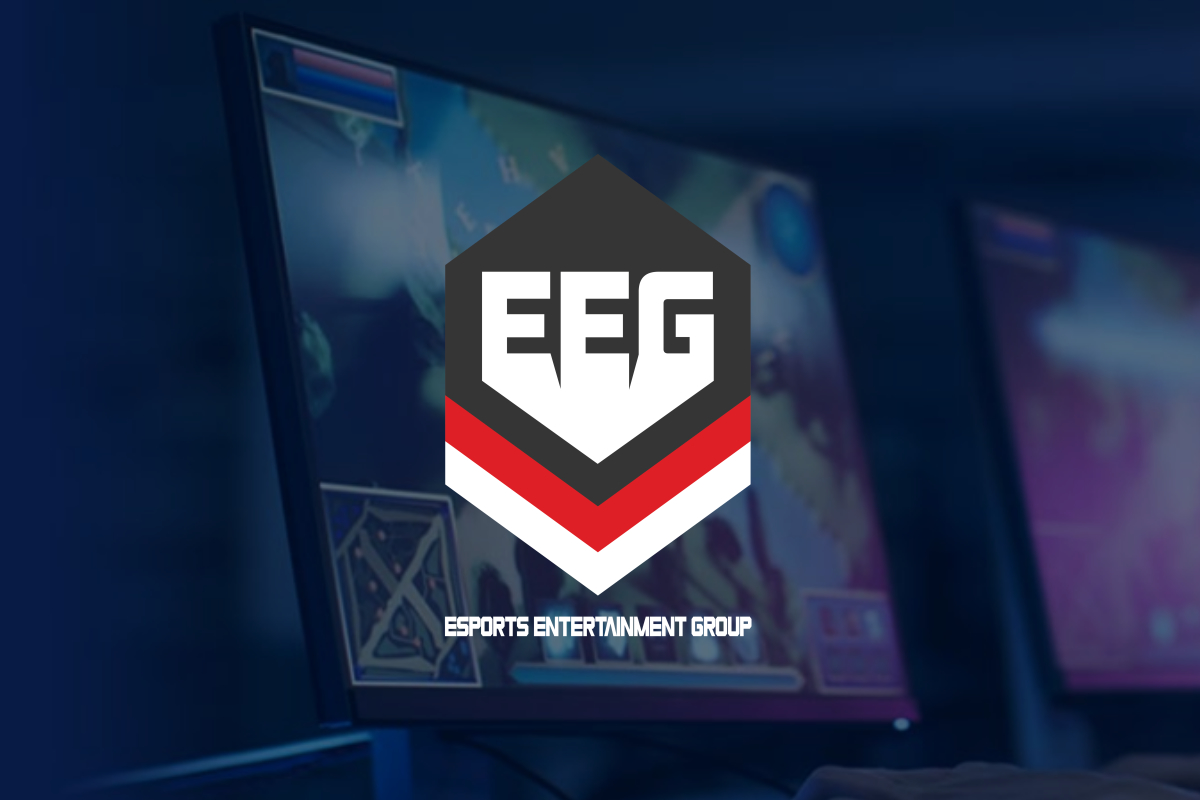 Reading Time:
< 1
minute
Esports Entertainment Group has announced that its Malta gaming licensed subsidiary, Esport Entertainment (Malta) Limited, has completed its acquisition of the business assets of Lucky Dino Gaming Limited (Lucky Dino).
The ~$30 million deal was financed through cash raised in an equity offering in February.
"Over the past five years, Lucky Dino has evolved from a single brand white-label casino operator into a multi-brand, class-leading casino operator and technology business. In addition to further strengthening our tech stack, Lucky Dino's assets will give us a substantial foothold in multiple new jurisdictions across Europe, particularly in Scandinavia where esports are extremely popular, and with Lucky Dino's 25K monthly active casino players we will have tremendous cross-selling opportunities with our SportNation and VIE.bet betting platforms," Grant Johnson, CEO of Esports Entertainment Group, said.
"Lucky Dino has generated an impressive track record of growth, reporting an 86% CAGR on revenue for the five years ended June 30, 2020. With opportunities to realize synergies across shared back-office functions, payment processing and more, we are in a great position to build upon Lucky Dino's notable EBITDA performance. Ultimately, we will look to bring this exciting online casino platform to the U.S. in the future alongside our VIE.bet esports offering," Johnson added.
English Casino and Bingo Operators Optimistic About Reopening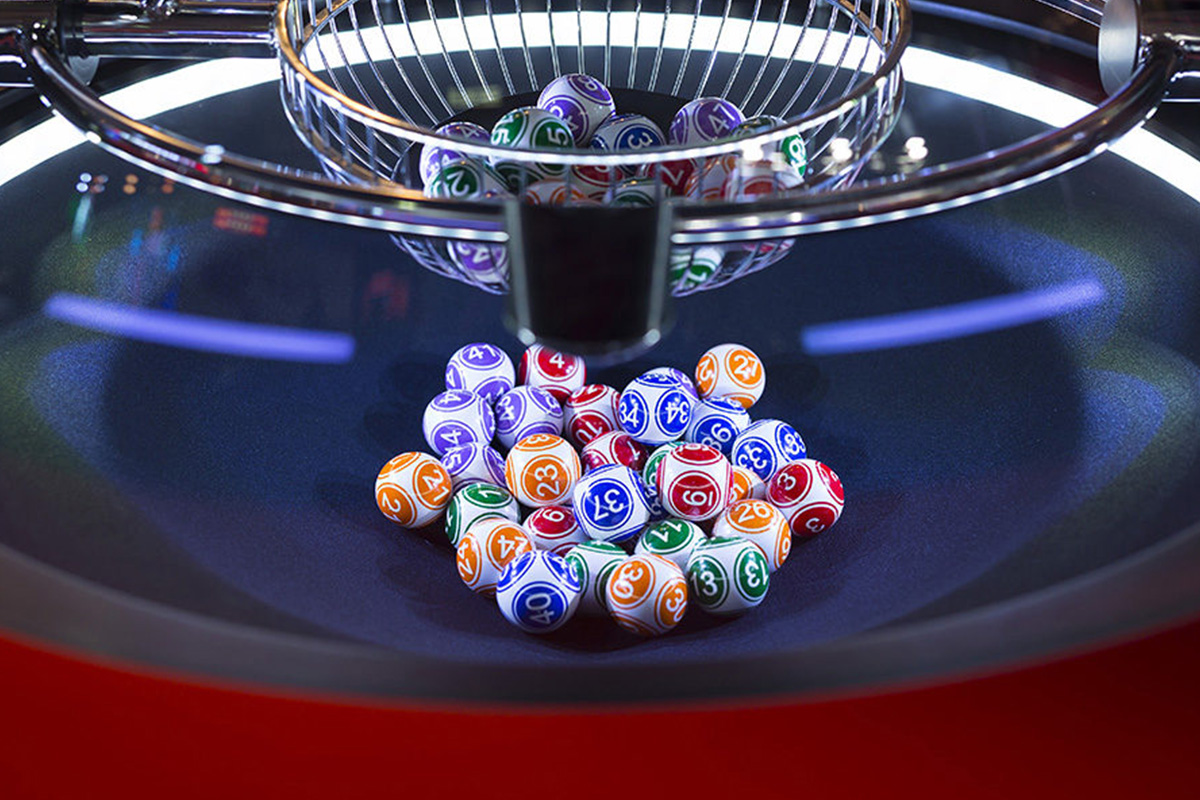 Reading Time:
< 1
minute
The Casino and bingo hall operators in the UK are optimistic about their reopening following Prime Minister Boris Johnson's announcement of planned dates for the easing of lockdown restrictions in England.
Under the government roadmap to exit lockdown, betting shops in England will reopen on April 12 and gambling centres, bingo halls and casinos on May 17.
Miles Baron, chief executive of the Bingo Association, said in an interview with Rank Group: "The land-based bingo industry is delighted to have a firm date to reopen.
"Thousands of bingo customers have been contacting us via social media to tell us how much they miss social contact and how safe they feel in a bingo club.
"Industry data tells us that 90 per cent of our customers visit bingo with either family and friends, so I have no doubt that on 17 May we will see our customers flooding back to bingo clubs to play their favourite game once again."
Simon Thomas, CEO of Hippodrome Casino, is also optimistic about the results after reopening.
He said: "The government has spoken! So it's with cautious optimism that I can announce that we will reopen on Monday, May 17.
"You can imagine how delighted we all are, and in the next few weeks we'll be finishing off the work we've undertaken while we've been closed. There's a brand new casino floor in the gods high up on the fifth floor, a new poker deck with many more tables, and other improvements to make us bigger, better and busier."