"Your world. Your win" – STS launches a new esports campaign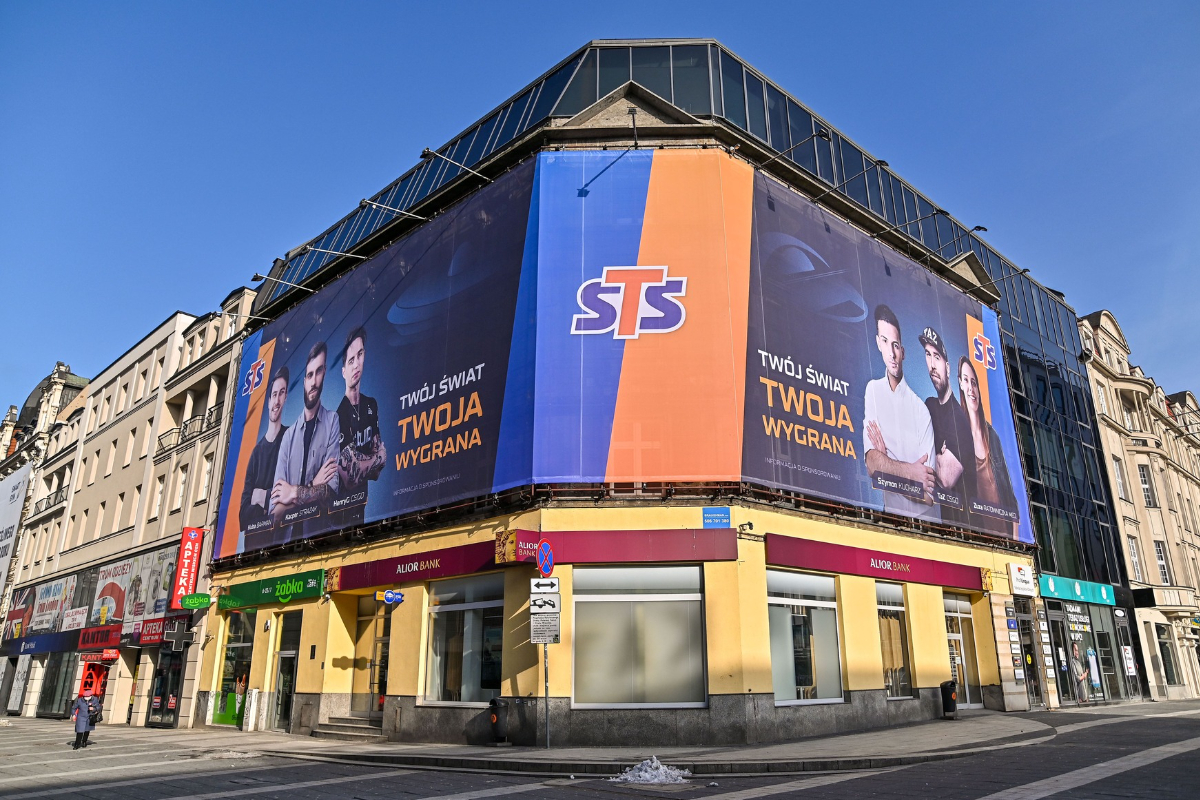 Reading Time:
2
minutes
STS, the largest bookmaking company in Poland, is launching a new marketing campaign entitled "Your world. Your win". The campaign is the result of the introduction of new brand positioning in esports communication. The launch of the campaign coincides with the beginning of one of the largest CS:GO tournaments in the world – IEM Katowice 2021.
In its new campaign, STS combines the digital world of fans and influencers with the bookmaking world in which fans can make real profit thanks to their passion. – esports fans are very involved in their hobby. We reward this passion. We believe that the time spent on playing or following games translates into a capital of knowledge and experience. STS makes it possible to turn them into real profit – says Paweł Rabantek, marketing director at STS.
The first part of the campaign, prepared on the occasion of IEM Katowice, features world stars of esports, including Wiktor "TaZ" Wojtas – the icon of Polish CS:Go, who has been on the gaming scene for over a decade. Another featured star is Henry "HenryG" Greer", a former CS:GO commentator and at present – the manager of Cloud 9, one of the top organizations.
The main elements of the campaign include a dedicated offer for fans, broad online communication, also on social networking sites, and outdoor advertising, which is carried out in Katowice for a third consecutive year. The advertising consists of two large-format and one LED ad – all of them appearing in the very centre of the city. The capital of Upper Silesia hosts one of the biggest esports events in the world – IEM Katowice 2021 (Intel Extreme Masters), which is why this location was chosen.
– as the leader in the Polish bookmaking market, STS has been investing heavily in esports for years. By launching the campaign during the IEM we can show how important the event is to Polish fans and the brand itself. We wanted to make sure that we could feel the atmosphere of esports in Katowice, even though the tournament is held without audience – says Paweł Rabantek.
Supporting esports for many years
STS has been investing in the development and professionalization of Polish esports for a long time. The bookmaker has been a sponsor for, among others, Paweł "innocent" Mocek – a CS:GO player who played for the most popular Polish and foreign teams. This is the first time that a bookmaking company supports an individual Counter-Strike player. The company also decided to work with Damian "Nervarien" Ziaja who is one of the most popular influencers in the Polish League of Legends community. In recent seasons, STS provided support for the Nine to Five tournament, the Polish Esports League – which are among the leading CS:GO competitions in Poland – as well as eSports teams Izako Boars,devils.one, AVEZ Esport and x-kom AGO. The company also joined in the initiative of staging a charity match played by the top Polish CS:GO teams.
You can find more information at https://www.sts.pl/pl/twoj-swiat-twoja-wygrana/

Allied Esports and Cyberathlete Championship Series teams up with Challengermode to host SI2022 Open Qualifiers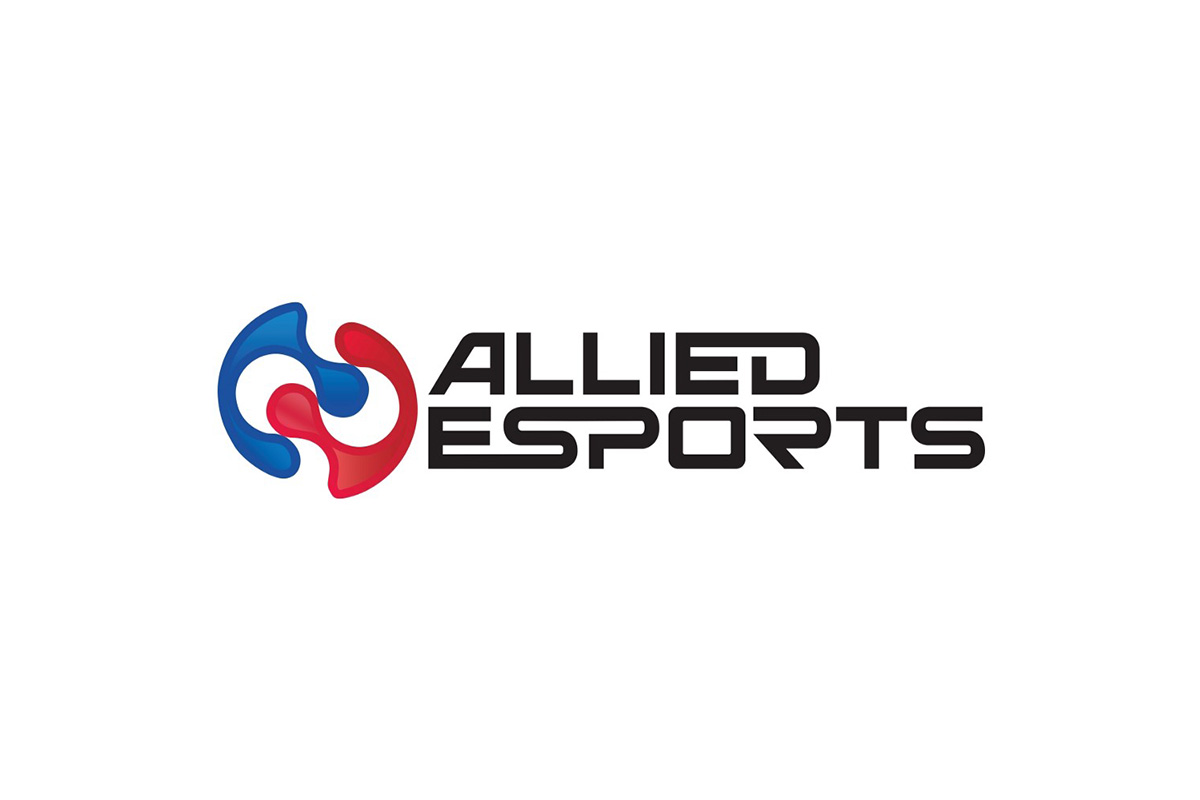 Reading Time:
2
minutes
Leading global esports platform Challengermode has teamed up with Allied Esports and Cyberathlete Championship Series to host the European and North American open qualifiers for the 2022 Six Invitational – the last chance for competitors to make it to the Rainbow 6 World Championships in Montreal.
The winner of the open qualifiers for each region will win a spot at the SI2022 finals being held in Montreal, Canada next February. There they will have a chance to compete against the best professional teams in the world for a prize pool of $3million. The Group Stage will take place from February 8th-12th, playoffs from February 14th-20th, with the Grand Final happening on February 20th 2022.
Organised by Allied Esports and the Cyberathlete Championship Series (CCS), the first Qualifier starts 4th December, with tournament sign-up now available for any hopeful teams across Europe or North America. Only one slot is up for grabs from each regional qualifier of North America, Europe, Latin America and Asia Pacific, so expect competition to be fierce.
Philip Hubner, CBDO at Challengermode said: "Having Allied Esports and the Cyberathlete Championship Series choose Challengermode as the platform to host open qualifiers for the SI2022 competition is a wonderful endorsement of our ability to make the highest levels of esport competition open to anyone. CCS is a pillar of the community tournament scene for Rainbow 6 in North America, and Allied has been instrumental in elevating the level of competition across Europe. We couldn't be more excited to be working with such impressive organisers, and hope that players will enjoy competing using the Challengermode platform to play on the biggest stage in the Siege year, and even potentially become World Champions."
Rob Walker, founder of the Cyberathlete Championship Series said: "The support Challengermode has been able to offer through its automated tournament platform has made scaling the open qualifiers to any size we may need exceptionally easy. We've been extremely happy with the usability and versatility of the tools they've been able to provide, and we look forward to working closely with Challengermode to offer as many teams as possible the chance to compete at the highest level of competition for Rainbow 6 Siege."
Leon Groenewoud, CEO Europe and VP Gaming & Esports at Allied Esports added: "We're incredibly excited to be producing the European qualifiers for the SI2022 in our Hamburg studio. Being able to rely on Challengermode to once again provide the best platform to administrate the tournaments frees us up to focus on providing the best possible production services to elevate creators, competitions and content across the esports industry."
Interested teams can sign-up for the chance to qualify for the World Championship in R6 with SI2021 through the Challengermode website here. Open qualifiers will run from 4th-18th December, with North American Qualifiers viewable via the official CCS Twitch channel and European Qualifiers via the official Rainbow 6 Twitch Channel.
'Penta Amateur League' December to feature BGMI, November results announced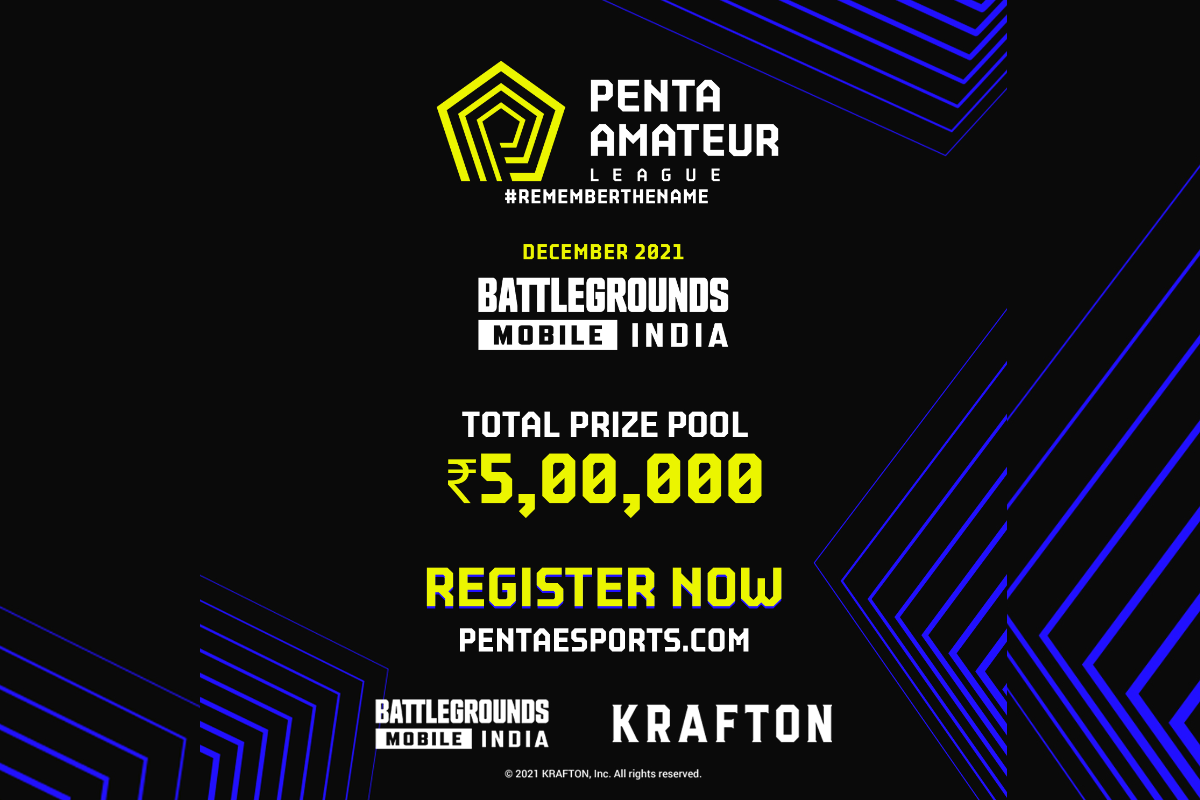 Reading Time:
2
minutes
Gaming and esports company, Penta Esports, has announced that 'Battlegrounds Mobile India' (BGMI) will be the esports title of 'Penta Amateur League' December 2021 edition with a prize pool of ₹5,00,000. Registrations have started and squads can enter the tournament on Penta Esports' platform.
The qualifiers of the tournament will run from 13th to 21st December. The finals will be broadcast live on Penta's Facebook page and YouTube channel from 28th to 30th December. The broadcast will be preluded by the 'Penta Talk Show' on 25th December.
The 'Penta Amateur League' is exclusively for amateurs and semi-professional esports athletes and teams. The games chosen for the tournament throughout the league will be platform agnostic and will include PC, console and mobile titles. Season 1 of the league will run for six months, October 2021 to March 2022, with a monthly prize pool of ₹5,00,000, adding up to a total prize pool of ₹30,00,000.
The November 2021 edition of the league featured Valorant. The playoffs took place from from 26th to 28th November with team God Particles winning the tournament 3 – 1 in a best of 5 match finals against Nogas Esports.
The broadcast of the playoffs were preluded by the Penta Talk Show, with the caster and host discussing the qualifiers, team journeys and discussing possibilities for the playoffs. The final day of the playoffs also saw an opening music performance by singer and songwriter, Sushant Satija prior to the matches.
Said Penta Esports co-founder and head of esports Kiran Noojibail "Our aim is to provide aspiring esports athletes of the country with a platform to showcase their skills and earn recognition. BGMI is a popular title in India and this tournament will be a stepping stone for budding esports athletes of this game to come to the limelight ."
The complete details of the league are available on Penta Esports' platform, pentaesports. com. The platform is a one stop destination for all things Penta, including match schedules, match results, VODs of tournaments and leagues, content, news, announcements and much more.
Founded by industry veterans Anurag Khurana, Kiran Noojibail and Akshay Paul, Penta Esports aims to disrupt the ecosystem in India with a holistic approach towards the sector, including leagues, tournaments, content and much more.
Riva Technology and Entertainment and Galaxy Racer acquires VY Esports in play to own MENA/SEA fan engagement, Raine Ventures senior executive to join their advisory boards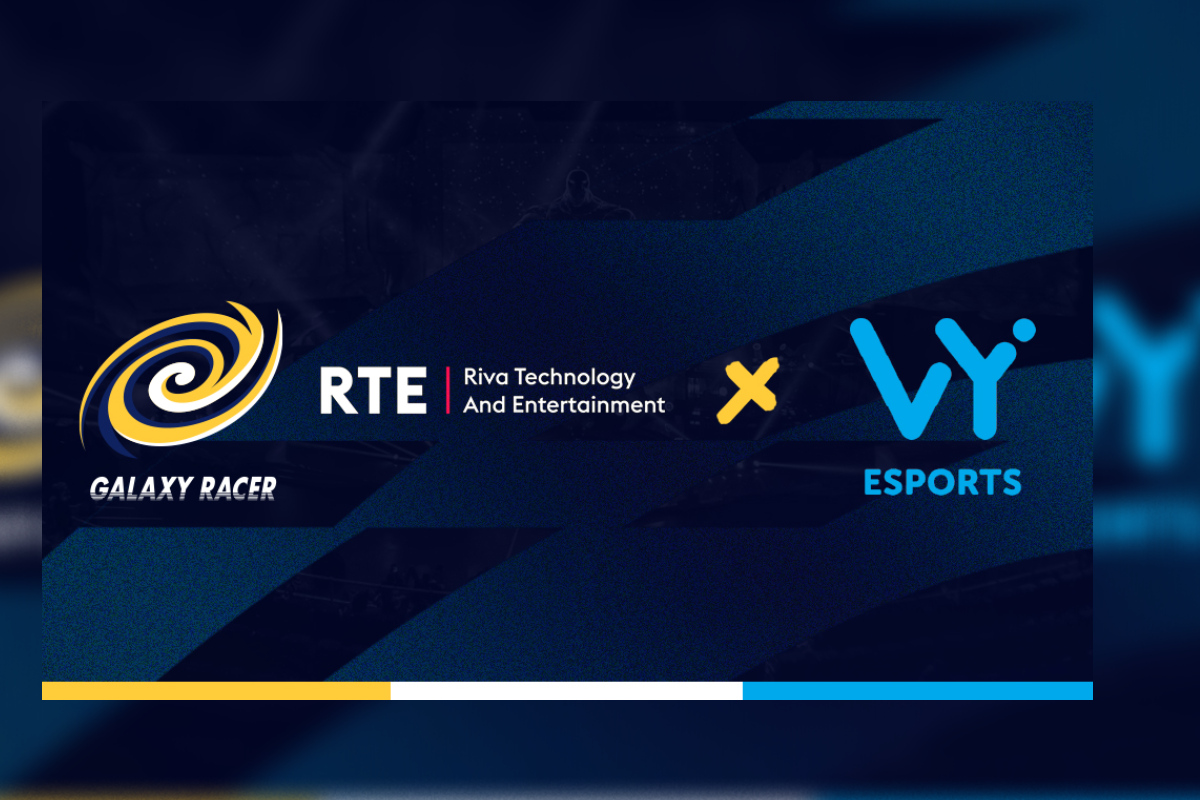 Reading Time:
2
minutes
Riva Technology and Entertainment (RTE), the leading gaming and technology investment group, together with its sister company, Galaxy Racer (GXR), the largest esports, gaming and lifestyle organisation in the world, has announced its acquisition of VY Esports.
The VY Esports platform POPC Lounge enables creators to connect with their superfans through monetized digital experiences involving livestreams, 1:1 live video chats, merchandise sales, and other unique online engagements. The company also services the live events industry by creating a hybrid model, adding a new revenue stream so viewers from around the world can access selected live content and interact with talents through digital activations. The POPC Lounge platform will serve as the virtual arm for the upcoming 'POPC Live!' mega event in Dubai that is beginning in March 2022.
Founder and CEO of Riva Technology and Entertainment, Founder and CEO of Galaxy Racer, Paul Roy, said: "We are excited to announce Riva Technology and Entertainment and Galaxy Racer's acquisition of VY Esports, which we absolutely believe will bring amazing synergy to our group of companies. We are delighted to work with our new board member from VY Esports and advisory board member from Raine Ventures, as we leverage on their expertise to grow the business. They will play an important role as we continue in our endeavour to develop compelling experiences for our audiences as we head towards global domination in the esports, gaming, lifestyle and entertainment ecosystem. I am delighted to welcome Oleg Butenko to the board of Riva Technology and Entertainment. His extensive experience across technology, esports and entertainment will give us an exceptional cutting-edge advantage and will be an asset to the board."
Founder and CEO of VY Esports, Oleg Butenko, said: "We are thrilled to be part of Riva Technology and Entertainment and Galaxy Racer, as we strongly believe in Paul Roy's vision. With the POPC Lounge platform we will push hyper growth across the vast RTE and Galaxy Racer influencer network. As we scale globally, we will bring direct, monetizable, fan engagement to major regions like South East Asia, Africa, the Middle East, and the United States by offering a new strategy for monetizing virtual engagements between creators and fans."
Managing Partner of Raine Ventures, Gordon Rubenstein, added: "We are confident with Paul Roy and Oleg Butenko's strategic vision, their deep industry knowledge and excellent foresight, they will be able to elevate the group to the next level and we believe they have the opportunity to aggressively grow the platform."
VY Esports was founded by CEO and founder Oleg Butenko, a digital entrepreneur who has founded businesses focused on music, telecom, and esports. As part of the acquisition, Oleg Butenko, Founder and CEO of VY Esports will be joining the board of Riva Technology and Entertainment. Additionally, Gordon Rubenstein, Managing Partner of Raine Ventures will be joining the advisory boards of both Riva Technology and Entertainment and Galaxy Racer.
Riva Technology and Entertainment (RTE) was founded in 2002 with a global presence stretching from the USA to East Asia. RTE has successfully been delivering the "vision of
tomorrow". RTE's group of companies hold an industry advantage in their ability to successfully take every project from concept to execution; all housed under one roof. The complementary companies cover location-based entertainment, brand and Intellectual Property licensing, content development, consumer products, gaming, and esports.
RTE has a 20-year history of dealing with partners in multiple sectors of the gaming industry, evidenced by their highly experienced core team.