"Your world. Your win" – STS launches a new esports campaign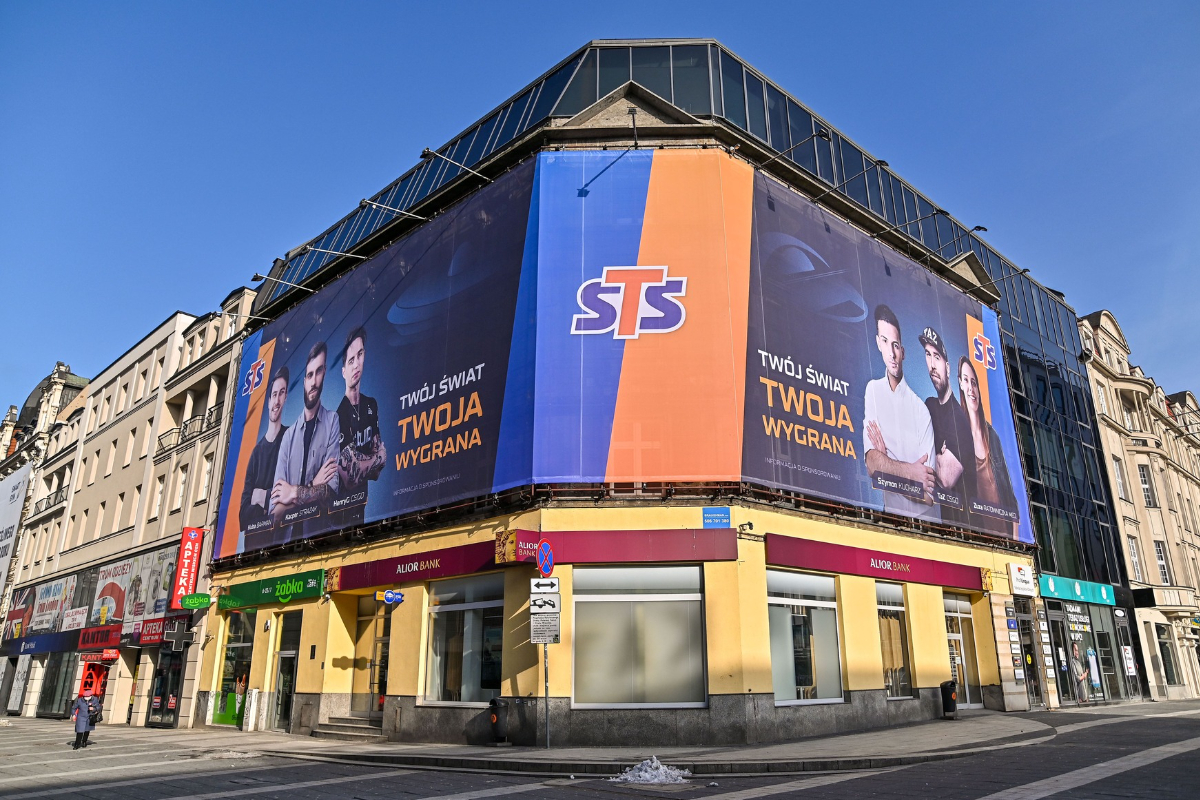 Reading Time:
2
minutes
STS, the largest bookmaking company in Poland, is launching a new marketing campaign entitled "Your world. Your win". The campaign is the result of the introduction of new brand positioning in esports communication. The launch of the campaign coincides with the beginning of one of the largest CS:GO tournaments in the world – IEM Katowice 2021.
In its new campaign, STS combines the digital world of fans and influencers with the bookmaking world in which fans can make real profit thanks to their passion. – esports fans are very involved in their hobby. We reward this passion. We believe that the time spent on playing or following games translates into a capital of knowledge and experience. STS makes it possible to turn them into real profit – says Paweł Rabantek, marketing director at STS.
The first part of the campaign, prepared on the occasion of IEM Katowice, features world stars of esports, including Wiktor "TaZ" Wojtas – the icon of Polish CS:Go, who has been on the gaming scene for over a decade. Another featured star is Henry "HenryG" Greer", a former CS:GO commentator and at present – the manager of Cloud 9, one of the top organizations.
The main elements of the campaign include a dedicated offer for fans, broad online communication, also on social networking sites, and outdoor advertising, which is carried out in Katowice for a third consecutive year. The advertising consists of two large-format and one LED ad – all of them appearing in the very centre of the city. The capital of Upper Silesia hosts one of the biggest esports events in the world – IEM Katowice 2021 (Intel Extreme Masters), which is why this location was chosen.
– as the leader in the Polish bookmaking market, STS has been investing heavily in esports for years. By launching the campaign during the IEM we can show how important the event is to Polish fans and the brand itself. We wanted to make sure that we could feel the atmosphere of esports in Katowice, even though the tournament is held without audience – says Paweł Rabantek.
Supporting esports for many years
STS has been investing in the development and professionalization of Polish esports for a long time. The bookmaker has been a sponsor for, among others, Paweł "innocent" Mocek – a CS:GO player who played for the most popular Polish and foreign teams. This is the first time that a bookmaking company supports an individual Counter-Strike player. The company also decided to work with Damian "Nervarien" Ziaja who is one of the most popular influencers in the Polish League of Legends community. In recent seasons, STS provided support for the Nine to Five tournament, the Polish Esports League – which are among the leading CS:GO competitions in Poland – as well as eSports teams Izako Boars,devils.one, AVEZ Esport and x-kom AGO. The company also joined in the initiative of staging a charity match played by the top Polish CS:GO teams.
You can find more information at https://www.sts.pl/pl/twoj-swiat-twoja-wygrana/

Repeat Launches All-in-One Tournament Platform for Brands to Run Automated Esports Campaigns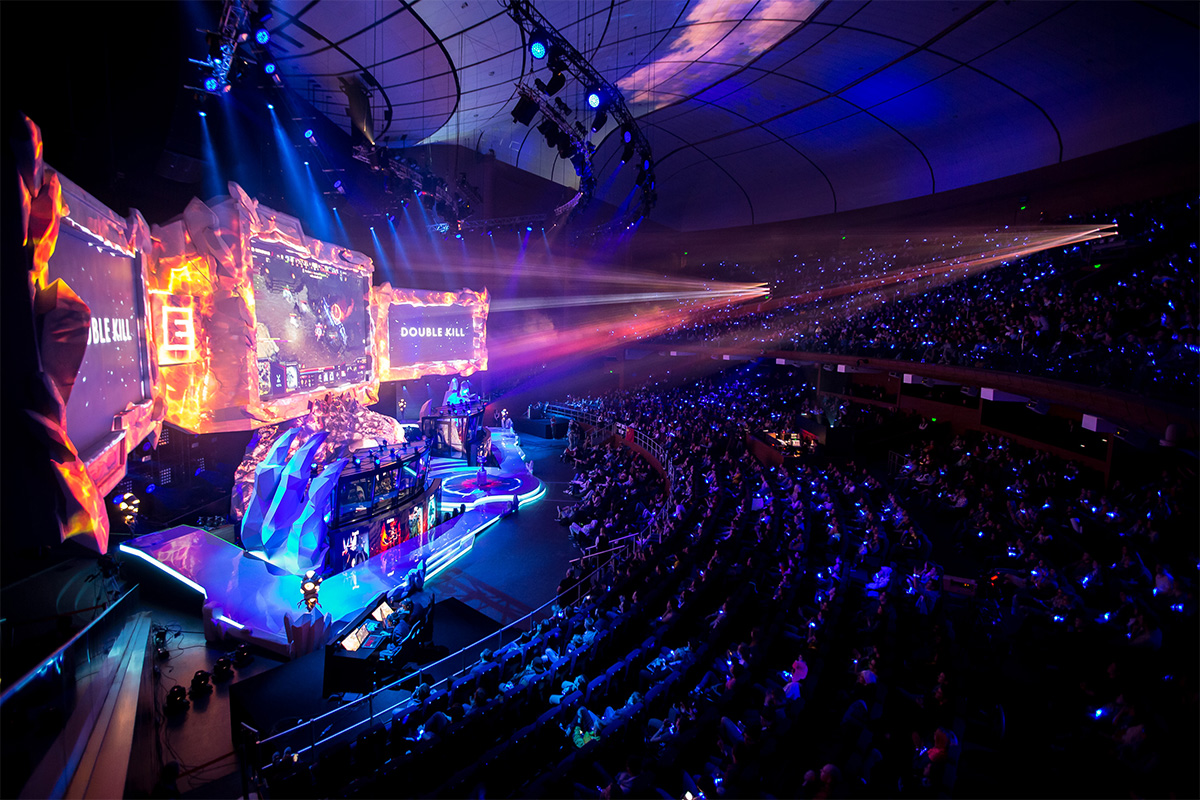 Reading Time:
2
minutes
Esports tournament platform Repeat has launched an all-in-one tournament platform to make it easy for brands to launch campaigns that practically run themselves and offer deep insights into ROI, user engagement and campaign performance.
Tournaments are one of the most effective strategies for engaging with gamers and making them feel like they're getting special treatment from brands, but they are time consuming to set up, requiring thousands of company hours and numerous employees to manage. Engagement also falls off a cliff once the tournament begins and players are eliminated from rounds.
Repeat, which has hosted over 75,000 tournaments and 60 million games and whose user base grew 550% in Q4 2020, has innovated on that model using a robust technology approach and shifting the esports tournament format to increase engagement and buy-in from gamers.
"It's incredibly rewarding to help brands run successful esports campaigns at a fraction of their typical time and resource allocation. A single campaign with Repeat can generate results that would take 200+ tournaments to achieve elsewhere. Our unique ability to measure success with tangible data and brand outcomes is also an important step to bringing more accountability to esports partnerships," Aaron Fletcher, co-founder and CEO of Repeat, said.
"Repeat provides a fun and exciting experience for its users with a proven ability to generate qualified leads at a competitive cost and minimal recruiter work hours. The results from our initial campaign were so successful, we have already started our second campaign. The U.S. Army is looking forward to running even more extensive campaigns in the future with Repeat," Derick Sizemore, virtual recruiting team manager at U.S. Army, said.
"The pandemic has been a driver to create better online gaming experiences that everyone can participate in, and Repeat's platform has made it super simple to host tournaments our community can look forward to every week. It's also been a value add to our sponsors like GFuel, who have expanded their collaboration with us directly as a result of the success we've had, with our Repeat tournaments reaching millions of gamers," The Fortnite Guy, CEO, founder and owner of Team Kungarna, said.
game.tv launches new campaign #GrowingStronger to encourage growing female gamers in India this International Women's day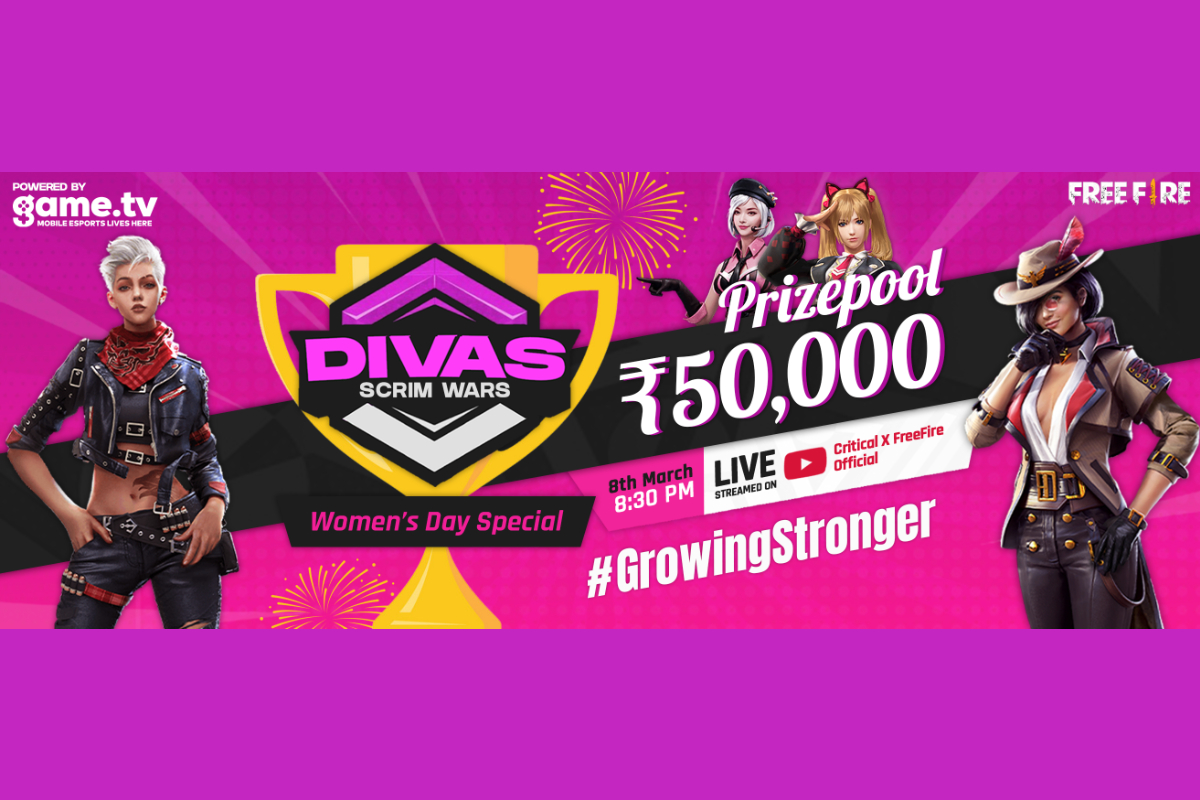 Reading Time:
2
minutes
game.tv, the AI-powered mobile esports platform, has announced a new campaign '#GrowingStronger' signifying the growing female mobile gaming segment in the country. The company launched a special season of the 'Divas Scrim Wars' tournament with a ₹50k pool prize aiming to amplify participation from Indian female gamers along with hosting a virtual women-only panel discussion with some of the biggest names in the esports gaming space. The mobile esports platform has also scheduled casting auditions for female gamers and streamers for its upcoming Divas Scrim Wars season. The power packed Women's week is one step towards the company's commitment to cater to the growing female gamer segment in India.
Commenting on the initiatives, Rosen Sharma, CEO game.tv says, "India has a vast pool of talented female gamers, casters who are waiting for a platform to help them spread their wings into the world of esports and mobile gaming. We are committed to enabling and empowering the growing female gaming segment in India and #GrowingStronger campaign is the right step to honor these gamers this Women's day. The female gamers here are just getting started, and we are excited to be leading their way."
Divas Scrim Wars is one of many unique community-based tournaments by game.tv. It was created with the sole purpose of engaging and empowering the growing female gaming community in India. Divas Scrim Wars is currently in it's 32nd Season. Tournament entries have begun with the Women's Day special finale scheduled for 08th March. The mobile esports platform also plans to host a special women-only panel discussion on a YouTube livestream on 06th March talking about 'Women in Gaming: Growing Stronger' featuring top female gamers including Soneeta – Nepal's leading Free Fire content creator with 3.8 million subscribers on YouTube. Winners of the prize pool will be announced on 09th March. Casting registrations will be open from 04th March, where aspiring female gaming commentators can take a shot at making their dreams a reality. Winners to be announced on 07th March.
Working with game.tv on the initiative, YouTuber Sunita Thapa Magar popularly known as Sooneeta says, "We are happy to work with game.tv who have constantly supported the female gaming segment and this Women's Day is no exception. Giving women a larger platform to discuss the future of our industry while being a part of it and earn from it is something that will only help the segment grow. We hope to see many such initiatives in the future that will help us create our mark in the Indian esports industry."
Watch the panel discussion 'Women in Gaming: Growing Stronger' and live matches from the Divas Scrim Wars on the CriticalX Free Fire YouTube Channel . Enroll yourself for casting auditions on the CRX Discord server and follow game.tv on Instagram to keep an eye out for #GrowingStronger on any and all updates on Women's week at game.tv
Indian Gaming League announces the launch of IGL Championship Cup Season 1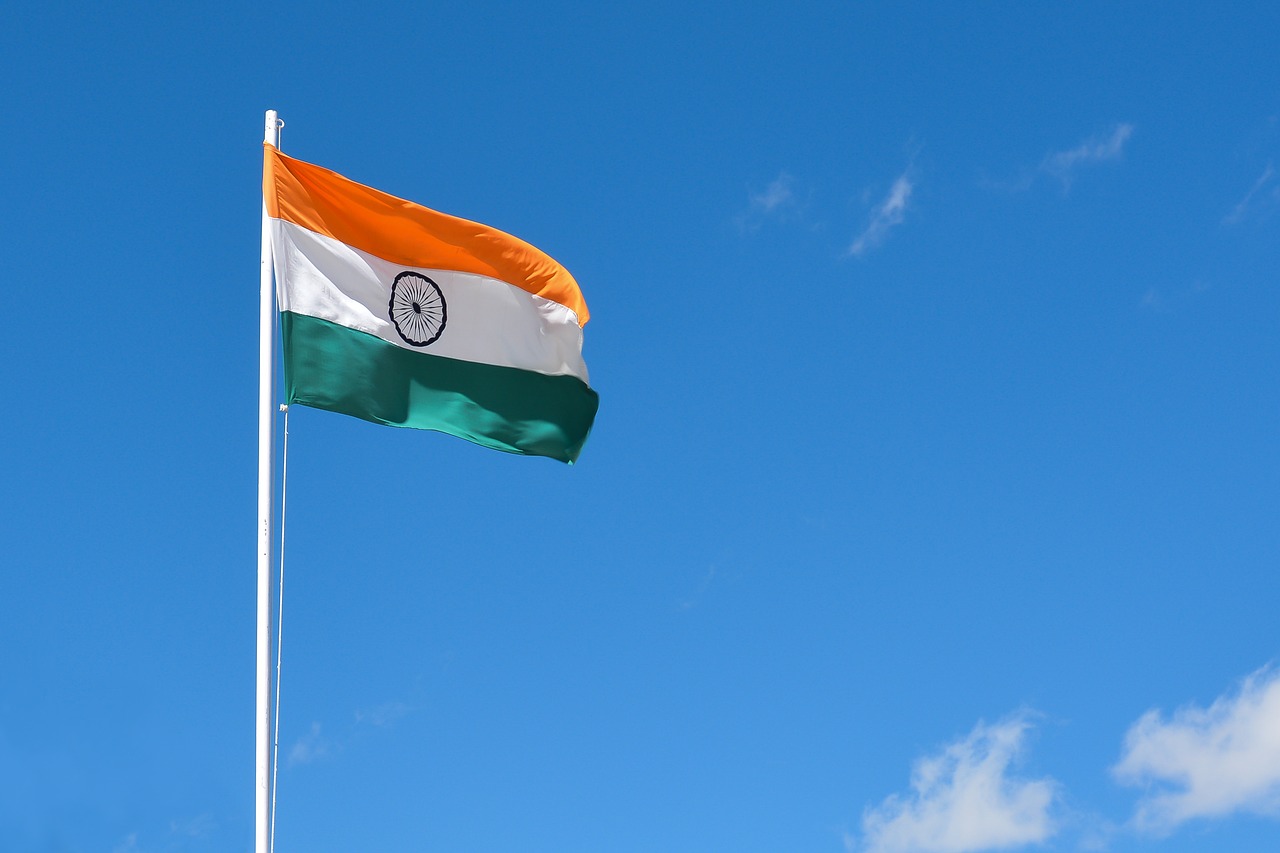 Reading Time:
2
minutes
Indian Gaming League, India's recognized competitive gaming and esports league and the one-stop hub for all the gaming enthusiasts has announced the launch of Indian Gaming League Championship Cup Season 1. This will be a first of its kind tournament in the online gaming and esports segment aiming to boost the esports segment in India and to cater to the gamers increasing demand for innovative and interactive games.
The tournament that will witness users playing and competing in six thrilling games. The match is all set to commence from 15th March 2021 and will conclude on 28th April 2021. This is an open tournament and the users can directly register themselves from the official website to participate.
The users have a reason to rejoice as they also have an opportunity to win exciting prizes worth Rs.2.5 lakhs. The match will also be accompanied with the Indian Gaming League Awards, the first of its kind high-end virtual awards night to felicitate the winners of the championship. The gala event will be hosted by MTV's fame Rannvijay Singha and Anusha Dandekar.
Mr. Yash Pariani, CEO, Indian Gaming League, expresses his elation over the announcement, "E-sports despite being a recent entrant in the market has picked up the pace and its future indeed seems promising. With the launch of the IGL Championship Cup Season 1 we wish to provide our gaming community what they desire, innovative experience in esports. Our main motto for hosting such tournaments is to boost the esports segment in India and also to push the growth of content creators. Considering that they are a budding community, they have a lot of potential and they possess the capability to tap to the masses. Hence, a lot of companies are providing them the required platform so that they can post original content. We thought of this as a great opportunity and realized that foraying into this segment via our tournaments will be a successful deal. Hence, we devised the idea of IPL Championship Cup Season 1 and decided to join the venture. We are anticipating a great response from the gamers. Fingers crossed that the championship has a good run.''
Launched in 2016, Indian Gaming League has successfully created a position for itself. It has earned a huge user base and has been able to grow it threefold in the last 12 months. It also hosted over 3000 gaming tournaments in 2020.