Nazara Technologies raises INR 100 Cr funding through Hornbill Capital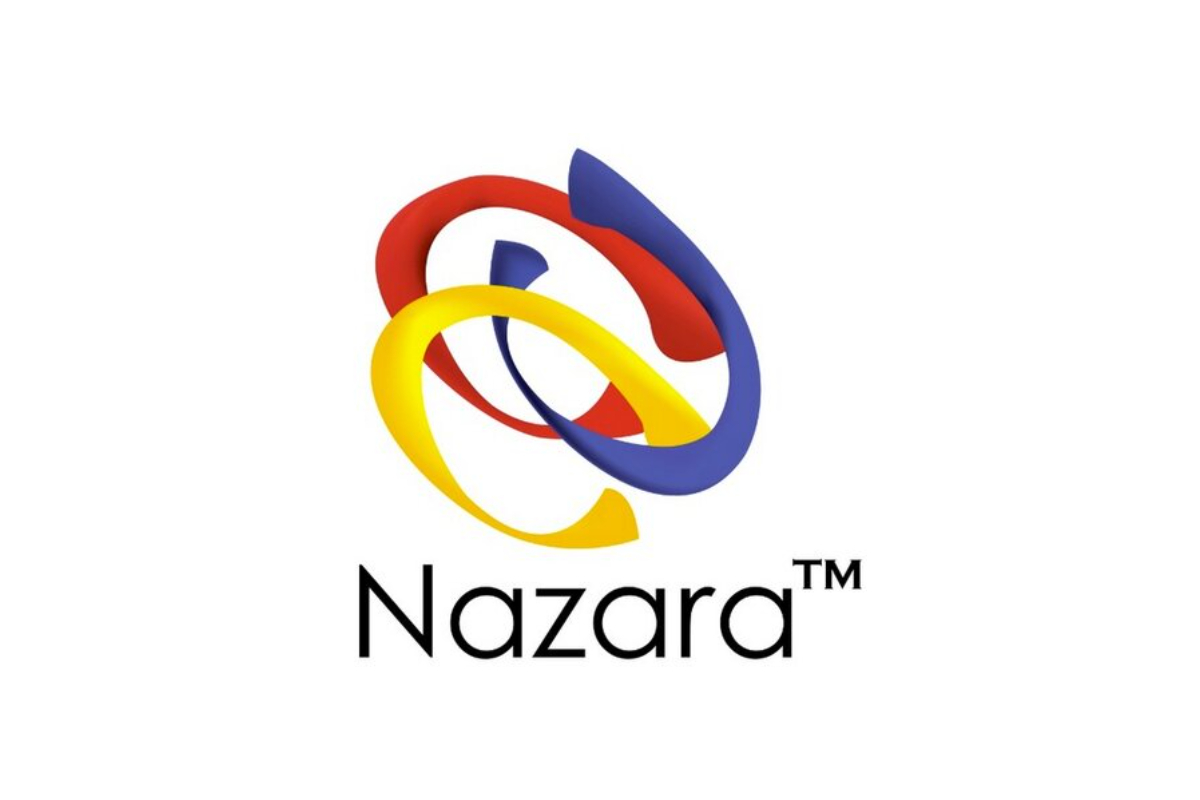 Reading Time:
2
minutes
Nazara Technologies Limited (Nazara), a leading India based diversified gaming and sports media platform, today announced that Nazara has raised an amount of INR 100 Cr from Instant Growth Limited (IGL) which is advised by Hornbill Capital Advisers LLP. IGL is an investment vehicle of the North America based limited partners (LPs) of Hornbill Orchid India Fund.
Hornbill Capital Advisers LLP (Hornbill Capital) is an India based investment advisory firm founded by Manoj Thakur in 2014. Hornbill Capital acts as an advisor to Hornbill Orchid Investment Manager Private Limited which manages Hornbill Orchid India Fund, a Mauritius based hedge fund that invests in India as a Foreign Portfolio Investor.
Commenting on the recent investment made through Hornbill Capital Advisers LLP, Manish Agarwal, CEO, Nazara says, "We welcome Hornbill Capital's entry into the Indian gaming ecosystem with their investment in Nazara. We are glad that they share our conviction and excitement on the future of the gaming sector in India and the value creation potential which gaming offers to the investors. The leadership team of Hornbill Capital has been part of the growth story of many consumer internet companies and we at Nazara look forward to leveraging their experience of working with some of the smartest tech entrepreneurs across the globe and having an inside view of blitz scaling of their portfolio companies in the last decade."
Commenting on the Nazara investment, Manoj Thakur, Founder & Managing Partner, Hornbill Capital Advisers LLP said, "We have been closely following Nazara's journey over several years, as it evolved into a platform for gaming and gamified early learning. The leadership team of Nitish and Manish have built Nazara into an attractive ecosystem for some of the most promising entrepreneurial talent in the Indian gaming and early learning space. Through prudent capital allocation, we believe that the team at Nazara has demonstrated their ability to build a formidable presence in esports, gamified early learning and mobile gaming – some of the most exciting spaces in India over the next decade."
Earlier this year, Plutus Wealth Management and its associates acquired shares worth over INR 500 Cr in Nazara from WestBridge Ventures II Investment Holdings, marking a complete exit for WestBridge Ventures II Investment Holdings.
Nazara has invested over INR 300 Cr in the last 5 years in the Indian gaming ecosystem. Having consummated multiple transactions over the past few years, Nazara has placed itself in a leading position in esports, interactive gaming and gamified early learning space. Nazara has acquired a majority stake in Nodwin Gaming Pvt. Ltd (57.05%); Next Wave Multimedia Pvt. Ltd. (52.38%), which operates World Cricket Championship (WCC), the largest mobile-based cricket simulation game, in addition to investment in Absolute Sports Private Limited, which operates Sportskeeda (63.90%) and Paper Boat Apps Private Limited (50.91%) – gamified early learning subscription app.

Significance of Yoga in esports community/athletes | International Yoga Day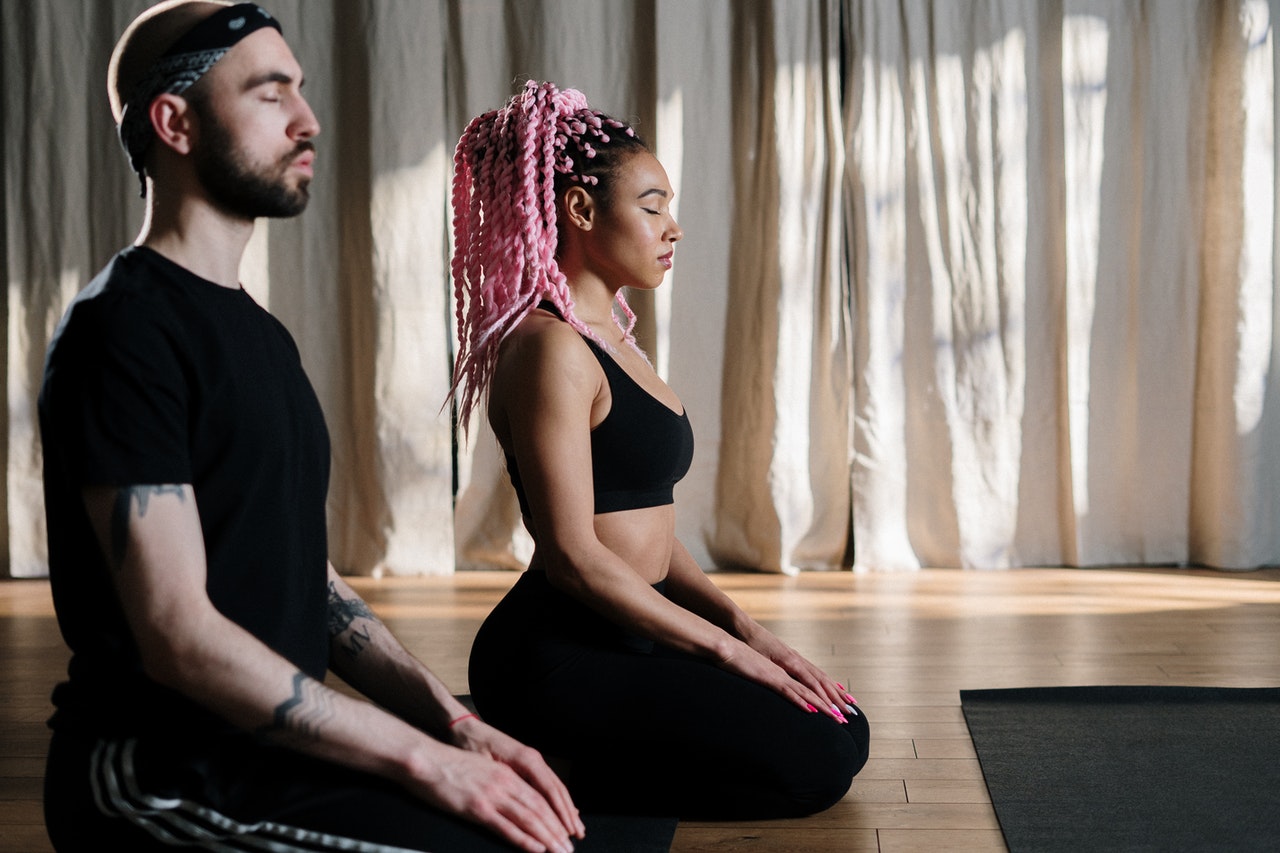 Reading Time:
3
minutes
Since the covid outbreak, we have realized the importance of good health, and we know "health is a key to success". 
The esports community can't ignore the constant pressure they go through and the long hours of dedicated playing schedules are no joke. Maintaining good health is important for esports players too. As we will be observing International Yoga Day (21st of June, Monday), Abhinav Tejan, one of India's top player in Tekken7, Karan Manganani, the best Clash Royale player in India, and Moinuddin Amdani, the leading player in PES 2020 share their views on the well-being of esports athletes and how yoga can help to achieve it, especially during the pandemic scenario.
Please find below the quotes of India's esports heroes who are winning Laurels for the country and are setting the bar high and aspiring many more youngsters to take up esports professionally:
Quote shared by Abhinav Tejan

As the pandemic outbreaks in our country last year, the esports athletes are playing more than the usual timing as we all are stuck in our houses. But, since we don't want to part ways with our controller, mouse, mobile and keyboard we need a more, let's say, easily acquired solution which takes care of our mental and physical well being during these tough times. The best thing about Yoga is that you can take it up right in the comfort of your own living room.
Yoga might not only help improve the state and condition of your body and mind but also improve your gaming ability. Yoga is a form of workout which helps relieve stress and focuses on the use of breath in order to balance your body and calm your mind. As we can't be able to go to gyms or any sports centre, we should make yoga our everyday regime.
Achievements by Abhinav:
Current national champion
1st position in Dreamhack Delhi 2018 and 2019
3rd position SEA Major TWT 2018
4th position IESF 2018 Kaohsiung
9th position EVO Japan 2020
Quote shared by Karan "jin kazama" Manganani
Esports gamers spend most of their day (10-13 hours sometimes) glued to their screens which takes a toll on their physical and mental health. Gamers usually have spine-related issues, their fingers are constantly stressed, and their neck and shoulder take a lot of pressure due to their profession. Esports athletes need to keep a check on their health, both physically and mentally and Yoga is a great way to help them, especially when we are confined at home. Practising even simple yoga exercises for the upper body can give great results. It also has the ability to relieve stress as players are constantly exposed to the virtual setup which tricks the mind. I personally rely on yoga to support my well being.
List of Achievements 2018-20 Clash Royale for Karan: –
CRL Combine Phase 1 Rank 1
CRL Combine Main Event Rank Top 10(Los Angeles)
Asian Games 2018 National Champion (2018)
Asian Games 2018 Regional Champion (South Asia)
Asian Games 2018 Rank 4(All Over Asia)
Esl India Premiership 2018-19 Winter Season Champion
MGL World Cup Clash Royale 2018(India MVP)
World Royale League Clash Royale 2018(India Captain)
ESL India Premiership 2019-20 Summer Season Champion
World Royale League 2019 Team India (MVP)
Quote shared by Moinuddin Amdani:
Every esports athlete is giving extra time in their gaming after this pandemic outbreak, which forced everyone to be confined within the four walls of their homes. Virtual reality is so lifelike that it can drastically affect one's mind and personality. Yoga can play a role of catalyst for mental and physical well being, not just for gamers but for everyone.
With yoga as your guiding light and meditation as your inventory, one can easily improve their game. Practising yoga and meditation regularly will help you stay fit, keep calm through gaming competitions and make your mark in the virtual world!

Achievements by Moinuddin:
Two-time national champion
Runner up in PES 2017 tournament at IGX
Runner up at Nations Cup held in India
Represented India at the 2019 World Championship 2019
Represented India at E-Masters Asia
Solid Gaming signs a distribution deal with Playgon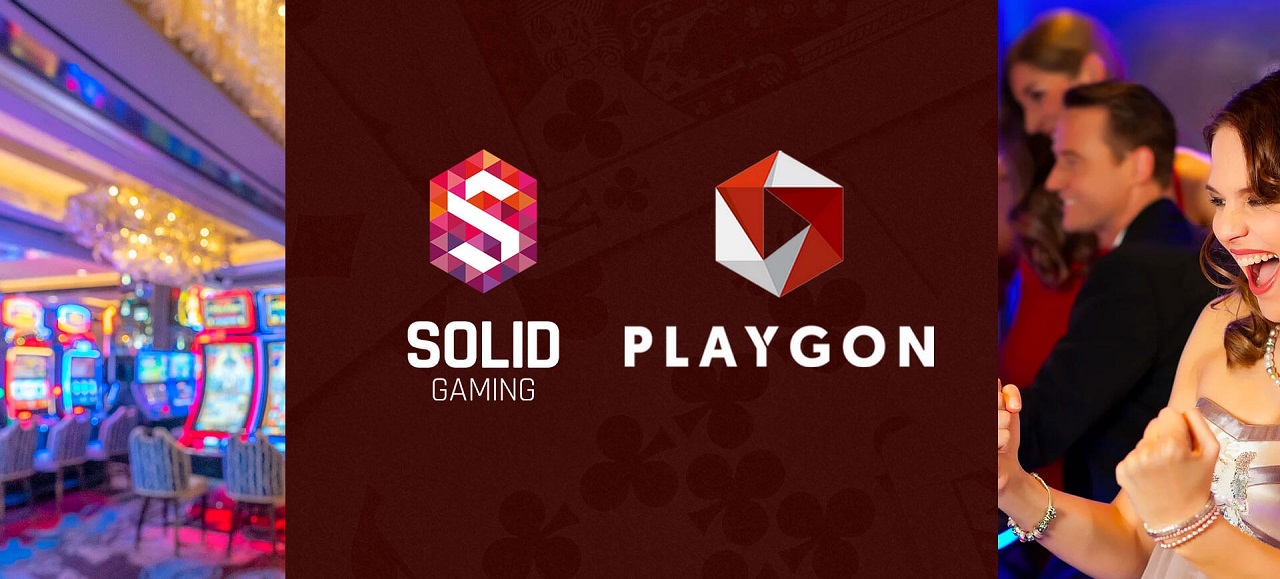 Reading Time:
< 1
minute
Content aggregator Solid Gaming has signed a deal to distribute Playgon's proprietary Live Dealer games and E-table games to their customers on the Asian markets. Solid Gaming's strategy is to provide a game for every one which is why they work with the best game providers to distribute unique and exclusive content to their partners.
Solid Gaming welcomes Playgon as a new mobile live dealer to their content library. Playgon's titles include blackjack, roulette and baccarat that are broadcasted from their studio in Las Vegas (Vegas Lounge). With their proprietary game Tiger Bonus Baccarat™ it hopes to bring something new and exciting to the Solid Gaming table.
Under the terms of the agreement, Solid Gaming will add and market Playgon's games to their content library for availability and distribution to all of its client base globally.
Ben Wood, Director of Isle of Man based Solid Gaming said: "Playgon will enhance Live Dealer casino games by bringing cutting-edge features and functions to the mobile generation of live gaming, which we believe will resonate very well with our clients."
"The partnership with Solid Gaming is a major achievement for our company and significant validation of the innovation we are bringing to the live dealer market", added Darcy Krogh, President and CEO of Playgon Games. "This partnership will give our Company an extensive reach in highly lucrative key markets, and we expect it will play a significant role in our revenue growth this year.
ESPL signs Tiger Shroff as the face of the first-ever franchise based Esports league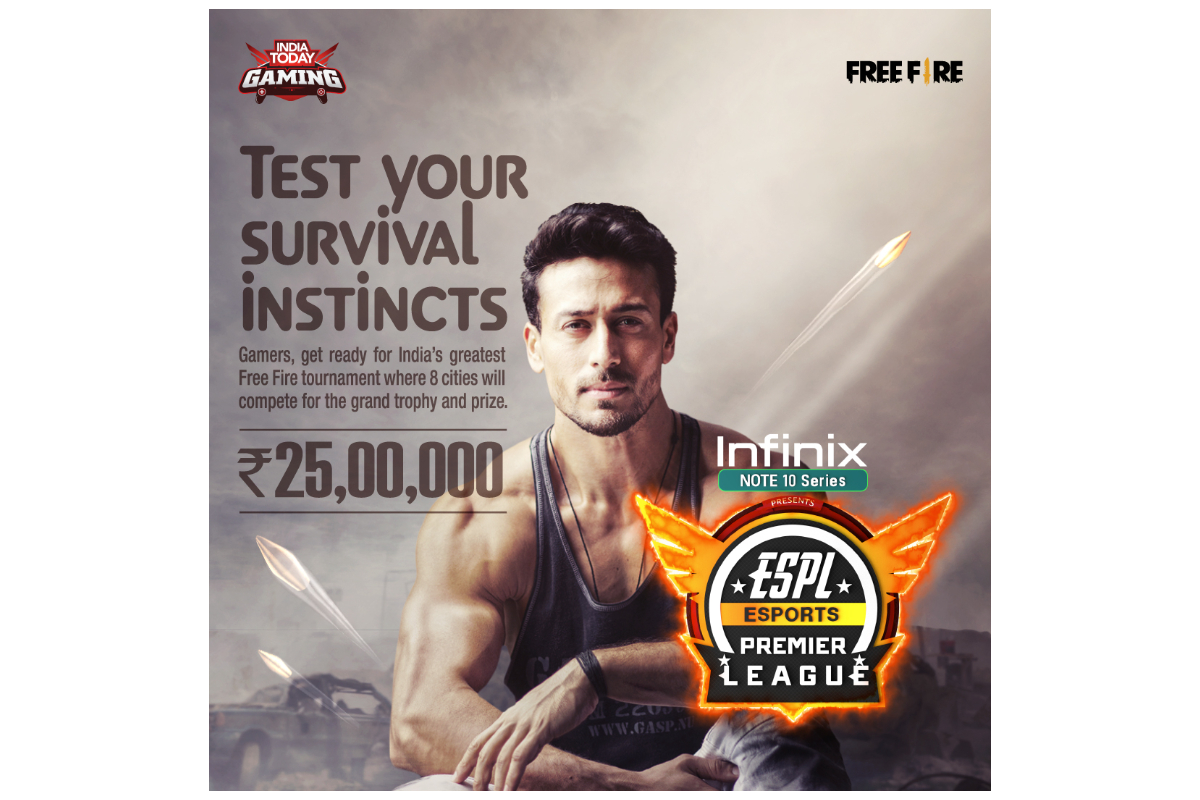 Reading Time:
2
minutes
The B-Town heart-throb Tiger Shroff is all set to don a new hat as the brand ambassador for India's first-ever franchise-based Esports league, Esports Premier League. ESPL kicks off on June 16th powered by Infinix smartphone as the presenting sponsor.
While Esports has seen an exponential rise especially during the lockdown, this league is the first of its kind to partner with Bollywood to bring wider popularity and acceptance to Esports. This power-packed collaboration aims to nurture an ecosystem that the Indian Esports industry has never seen before. The league will leverage Tiger's popularity and strong influence on the dynamic millennials and Gen-Z.
Sharing his excitement Tiger Shroff said, "I am really excited to collaborate with Esports Premier League. This opens a tremendous opportunity to recognize the growing talent in Esports in India. As the world's first franchise-based model in Esports, ESPL will surely help in putting India first on the global map. Esports fans and gamers are shaping the future of entertainment and sports. And I'm glad to represent this force of the future."
With the majority of the 1.4 billion Indian population being youth, the Bollywood sensation also known for his passion for sports and Mixed Martial Arts will connect Esports to the mainstream as the inaugural edition of the league promises to bring the excitement of Esports through its nationwide tournament with lakhs of registrations that will commence from Wednesday. The preliminary rounds will engage in a highly competitive contest as eight teams will be chosen in the third round who will go on to contest in the grand finale.
While talking about the association, ESPL Director Mr. Vishwalok Nath said: "One of the major goals for ESPL has been to reach out to every millennial and gamer in the country and our purpose of having Tiger Shroff onboard has been to create a much deeper connect and grow the gaming community. We hope this association will also further our initiative to intensify the mission of taking Esports to the next level in India."
As part of THE franchise-based league, the Hyderabad team has been bought by Chequered Flag Sports—a consortium between Sirish Kumar, Prasad Mangipudi, and Aashwij Ravula—and the team has been named as Hyderabad Hydras. Hyderabad is the first city that will witness the proud owners in the inaugural edition of ESPL. There will be more teams representing cities including Delhi, Mumbai, Chennai, Kolkata, Bengaluru, and states like Punjab, and Rajasthan in the upcoming league. India Today Gaming has teamed up with Garena to create this exclusive gaming platform featuring their most popular battle royale game, Free Fire, in India.
The matches will be streamed on OTT giant Disney+ Hotstar alongside official YouTube and Facebook channels of India Today and Aaj Tak and its websites. Due to the COVID-19 pandemic, Season 1 will be held virtually over two and a half months. It will also feature a prize pool worth Rs. 25 lakhs where the winner takes home a sum of Rs. 12 lakhs while second and third-placed teams will take home Rs. 6 lakhs and Rs. 3 lakhs, respectively.
To participate in the league, gaming enthusiasts and gamers can register themselves on www.indiatodaygaming.com/espl