Entain Pioneers Preventative Approach To Player Protection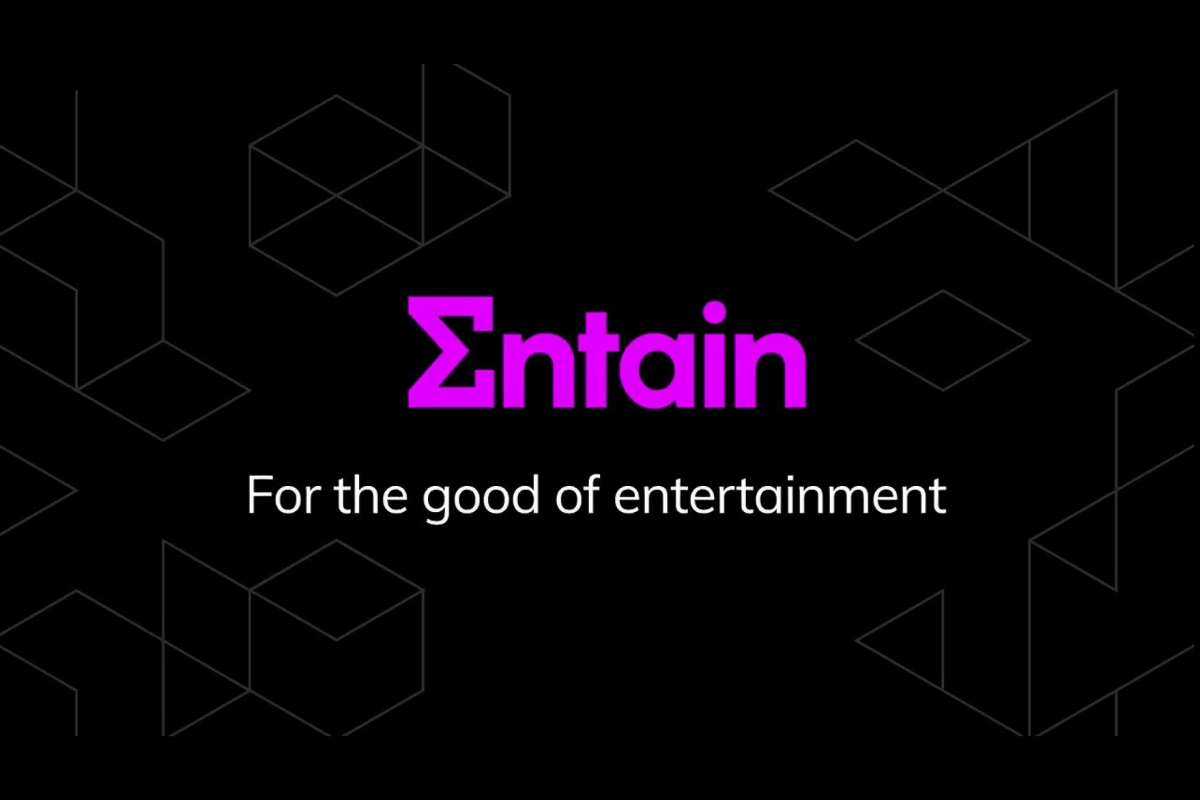 Reading Time:
2
minutes
Entain, the leading global sports betting and gaming entertainment operator with brands including Ladbrokes and bwin, has completed the initial stage of its pioneering preventative approach to customer protection, known as ARC (Advanced Protection and Care). As a first outcome the company has significantly extended behavioral indicators used to identify players potentially at risk and is now developing models using more than three times the previous number.
Entain believes ARC will provide unprecedented safeguards for customers of its online sports betting and gaming brands by minimising problems before they arise. This promises to revolutionise conventional thinking around responsible gaming and usher in a new era of more personalised and proactive, technology-driven player protection, widely applicable across many forms of online sports betting and gaming entertainment.
"ARC is fundamental to our future strategy for sustainability and growth," said Jette Nygaard-Andersen, Chief Executive of Entain. "We are putting customers first, both by prioritizing their safety through our use of technology to limit individual exposure to risk, whilst also enhancing their experience across all our brands. We will do this not only in our traditional markets of sports betting and gaming, but also as we grow into new areas, like videogaming and esports as a global entertainment company."
Since 2018 Entain has monitored customers using markers of protection based on things such as frequency of play, changes in spend patterns and length of time of online play. The new markers being trialed include additional checks on, for example, fluctuations in stake levels, erratic play during a single session and signs that a player might be chasing losses. These were identified as potential danger signs by world-leading academics and gambling support groups taking part in scientific workshops held by Entain earlier this year.
Data scientists at the company are now building models to test the extended range of new behavioral indicators in real situations, seeking to identify customers who, according to the research, may show signs of potential problems as well as people exhibiting intermittent signs of being at potential risk. Eventually, Entain hopes to offer every customer both a personalised playing experience and protection tailored to their individual risk profile.
"We're using our technology, leveraging our data and behavioral science, to deliver a fundamental shift in customer care," said Peter Marcus, Entain Group Operations Director, who is overseeing the development of ARC. "The real innovation is to apply hyper-personalisation, to customer protection – using insight into the individual behaviors of customers to manage their exposure to risk in real time."
Data from the new models is to be assessed prior to further development of ARC in the coming months. Entain will also seek further input from Harvard Medical School Faculty, Division on Addiction collaborating with Entain on a multi-year research project, Dr Michael Aeur, from the scientific management of the Gambling Research Centre at the University of Hohenheim in Germany and Dr Mark Griffiths, a Distinguished Professor of Behavioral Addiction and Psychology, who all participated in the workshops and contributed expertise to feed into the design of the new system.
Entain will launch ARC first in the UK in the summer, offering real time online player protection for customers across all its brands and products, and plans to roll it out internationally from later in the year.
SOURCE Entain Plc

Sands China Distances Itself from the Online Gaming Group Illegally Operating Under its Brand Name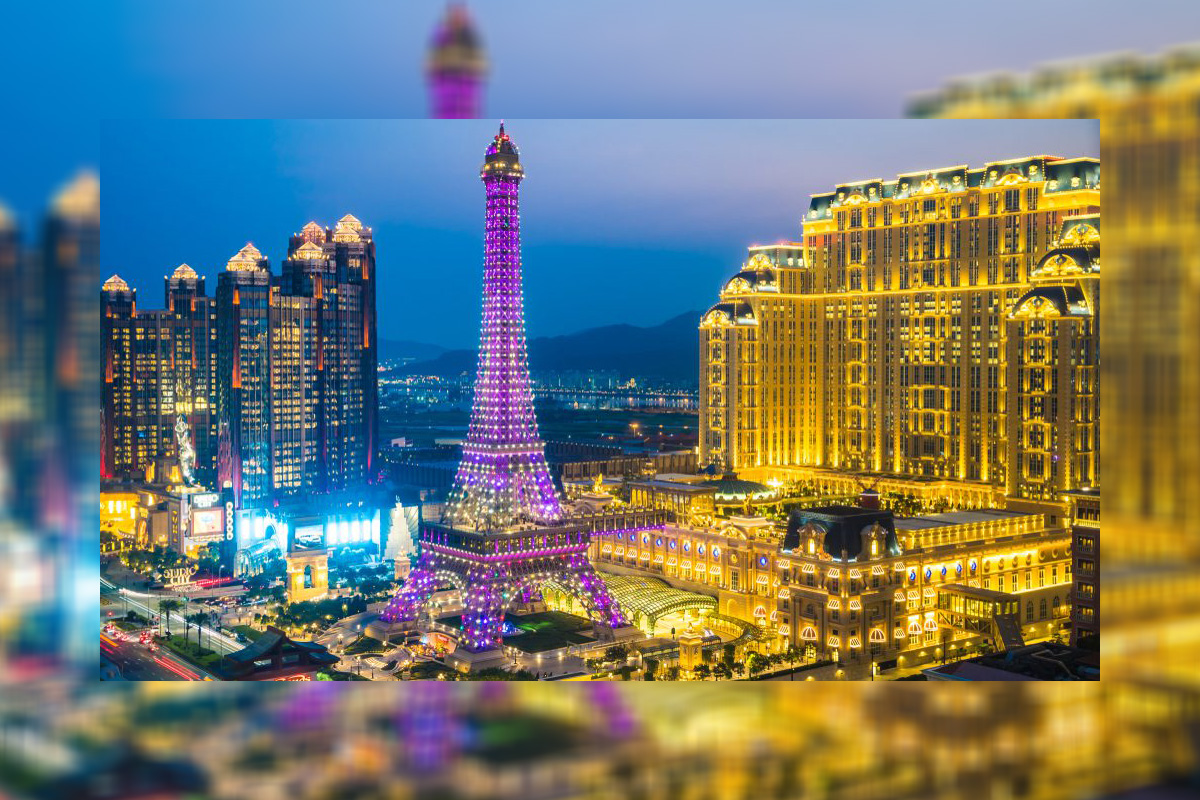 Reading Time:
2
minutes
Sands China has issued a statement distancing itself from an online gambling site based out of Guangdong Province that operates under the name "Sands Macao".
The statement follows a press release from the Guangdong Provincial Public Security Department published last week in which it outlined the results of a recent crackdown on cross-border gambling and named two large groups it continues to pursue, including one calling itself "Sands Macao".
The "Sands" cross-border online gambling group is alleged to have recruited Chinese citizens overseas to engage in online gambling game development, customer service operation and maintenance activities, the Department said, while recruiting Chinese citizens to engage in criminal gambling activities through online and offline forms.
"At present, Guangdong public security organs have arrested many people involved in the case, but there are still some criminal suspects at large," it said.
Sands China has responded with a statement of its own this week in which it noted that the criminal group "is not affiliated in any way" with its Sands Macao property on the Macau peninsula, or with the company as a whole.
"Sands Online Gambling Corp is using our company's property name and trademarks without our permission and in breach of the law," Sands China said.
"Sands China Ltd does not engage in online gambling activities of any kind and vigorously pursues all reports of trademark infringement.
"All websites purporting to offer online gaming and using our brands are fake and should be reported to the relevant authorities immediately."
The Guangdong Provincial Public Security Department last week urged those involved to surrender by April 30, pointing to comments from China's Ministry of Public Security earlier this year promising leniency to any suspects who turned themselves in.
"Public security organs will severely punish those who refuse to surrender and continue to engage in cross-border gambling and related illegal and criminal activities," it said.
Hola! Stakelogic makes Spain debut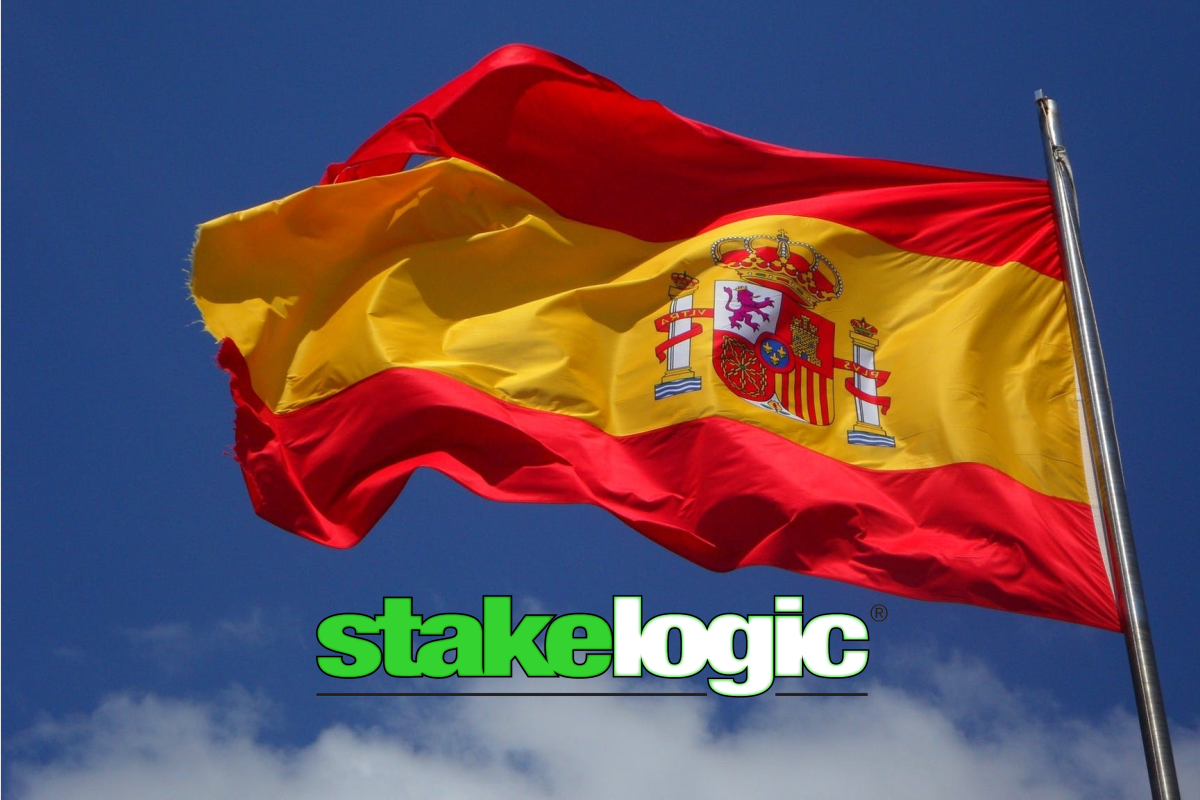 Reading Time:
2
minutes
Popular developer expands its reach into the Spanish market for the first time after joining forces with tier one online poker, sports and casino operator
Stakelogic, the exciting and progressive developer of classic slots and modern video slots, has touched down in Spain for the first time after signing a deal to provide Pokerstars with its full suite of popular casino content.
The first game to launch in Spain is Black Gold MegawaysTM, which gives players the chance to become a tycoon as they dig for oil. The Megaways cascading reels fire into action with 117,649 ways to win with every spin.
This will be followed by Stakelogic's full suite of classic slots and modern video slots, including the latest titles to leave the developer's production line such as Mayan RushTM, Wonderland WildsTM and Hot 7 Hold and Spin.
Stakelogic has quickly become one of the most in-demand developers in the market with its games combining striking design and authentic sound with smart math and sophisticated mechanics. This includes a range of bonus features that deliver plenty of big win potential.
The developer's flagship features are Super StakeTM and Mega Super StakeTM. They allow players to effectively double their bet with every spin and to be in with the chance of triggering one of the game's bonus features and in doing so landing truly massive wins.
Stephan van den Oetelaar, CEO of Stakelogic, said: "We are delighted to have entered the Spanish market for the first time with one of the biggest casino brands in the region, Pokerstars. This is a breakthrough deal for us as we continue to enter regulated markets in Europe and beyond. Following the success of this launch, we will be further strengthening our position in the Spanish market by going live with our other partners as well.
"We believe our classic slots and video slots will resonate well with Spanish players, delivering a thrilling and entertaining experience with every spin. Our broad range of games also ensures we can meet all player likes and preferences – in short, we offer something for everyone."
BtoBet and Captain Up Partner to Gamify Sports betting and Casino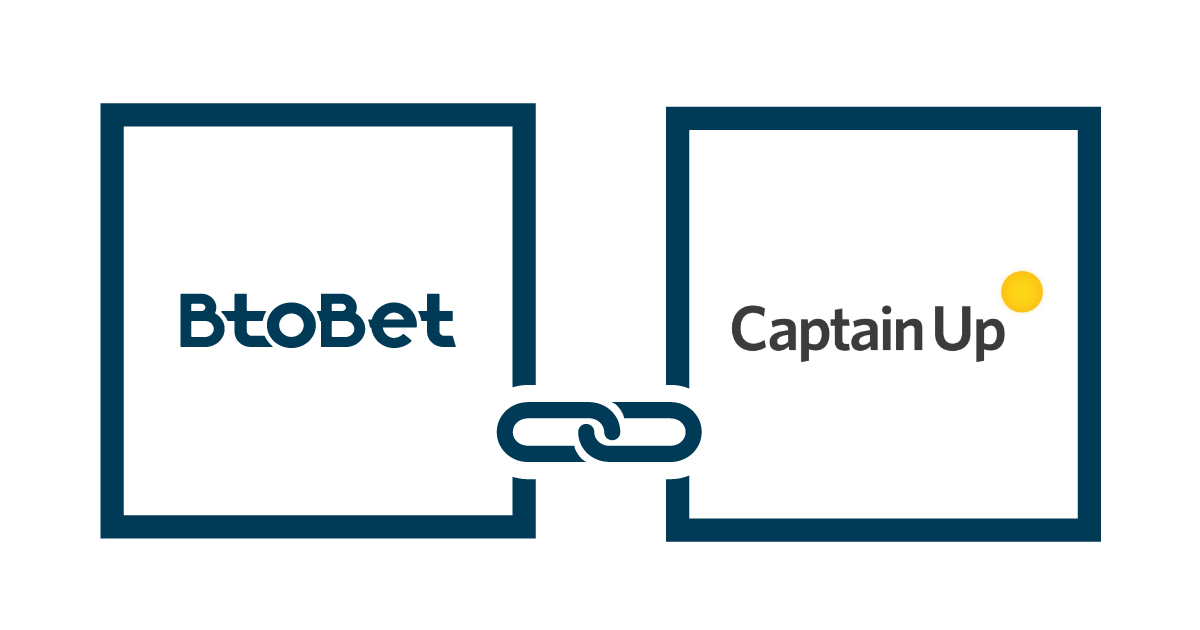 Reading Time:
< 1
minute
Leading sportsbook and gaming platform provider BtoBet announced a new partnership with Captain Up – award winning cloud based gamification platform
Through this partnership BtoBet, part of Aspire Global, will allow operators to maximize customer activity and loyalty – using gamification, behavioral psychology and social tools. Captain Up is offering new experiences, enriching the journey with challenges, missions, tournaments, jackpots, leaderboards, personal promotions, smart bonuses, and progressive rewards amongst many more.
Operators will be able to create scheduled targeted campaigns, segmented according to user behaviour, matching rewards and bonuses with various parameters such as category, channel or brand.
"Regulatory developments highlight the need for innovation and creativity, circumventing the difficult use of bonuses. We are empowering brands with personal gamified marketing tools, adhering to the dynamic regulatory guidelines. Not only are gamification tools essential from a player retention and engagement perspective, but they are also morphing the industry into a more social environment. It is slowly but surely breaking the dogma that the iGaming industry is not a socially engaging environment," said Uri Admon, Chief Executive Officer, Captain Up.
"Today's betting and gambling environment are increasingly focused on heightening the player experience. Gamification is an essential cog in the wheel of what I deem to be a complex philosophy in product design and user engagement. I am confident that Captain Up's product portfolio will help our partners build a competitive edge in terms of player loyalty and engagement," said Sabrina Soldà, Chief Marketing Officer, BtoBet.