BetInvest to offer all-inclusive table tennis content for sports betting operators and providers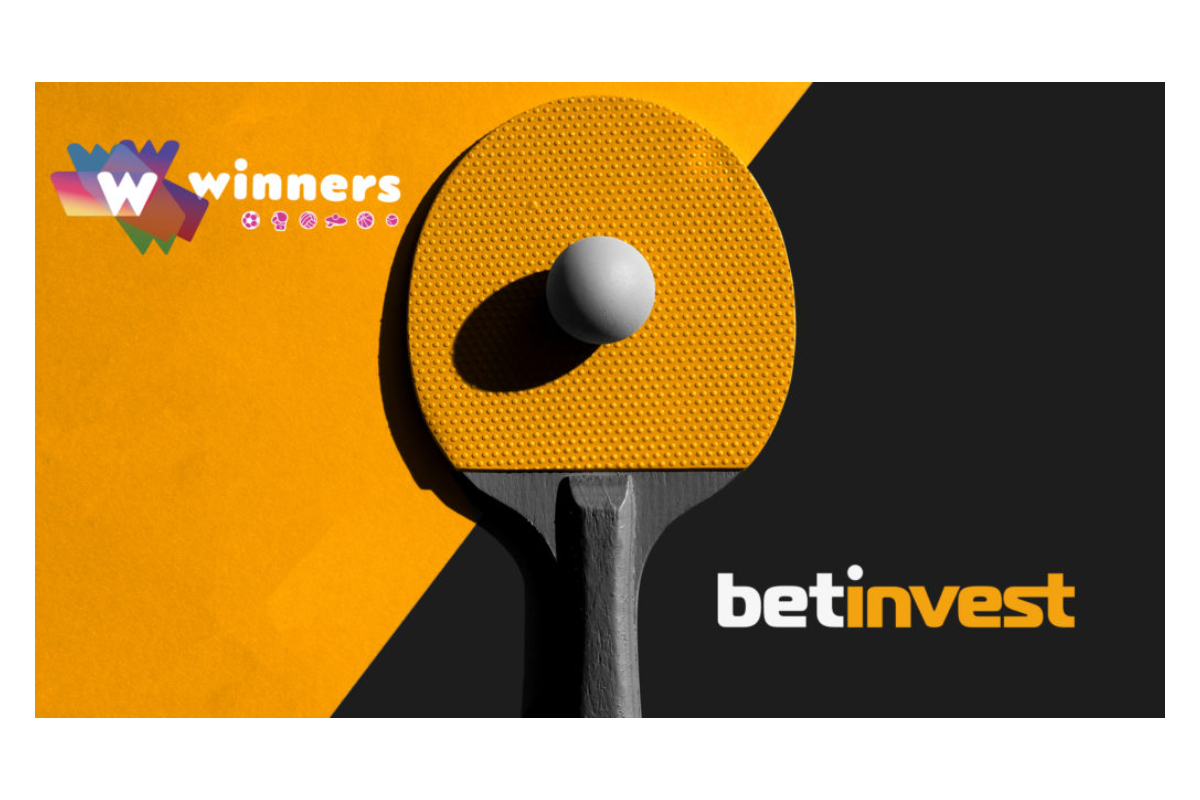 Reading Time:
2
minutes
Software provider to offer whole package of organised match streaming, scouting and data feed provision services
As the experience of last year has shown, our hopes and plans can be dashed in an instant. Covid restrictions exposed how ill-prepared businesses were to cope with the new normal. Right now, we can't even be certain that there is an end in sight in terms of the pandemic and the associated restrictions. It is therefore a daring time to take the risk of trying to develop an online industry and bring it to a new level. BetInvest, however, is offering all-inclusive content for sports betting operators and providers in the form of table tennis matches under the brand name Winners Leagues.
We are offering an alternative that will help operators to boost their content, with no risk of matches being postponed or cancelled as these table tennis matches are held in a secure environment that follows all the necessary Covid restrictions. BetInvest is committed to client orientation and content production, so you can be sure of the quality and relevance of the content we provide. The table tennis solution being offered by BetInvest, the leading betting and igaming services provider, is not merely one match or one-off content, but a whole package of organised match streaming, scouting and data feed provision services.
The Winners Leagues table tennis matches are intense, adrenaline-filled and highly competitive, involving professional players highly placed in the Ukrainian Federation of Table Tennis rankings, whose skills are recognised by national table tennis associations. With more than 8,000 matches a month, or approximately 250 matches a day, the table tennis content solution will be the optimal way to develop your business and take it to the next level.
BetInvest is a full-cycle gambling and betting software provider with a wealth of experience in the betting market. This is an international company with a proven ability to develop and provide cutting-edge sports betting solutions. Twenty years of experience, 350 traders, 260 IT specialists, 140 risk managers and 100 customer service managers enable BetInvest to provide fast, secure operations and reliable in-house products with flexible third-party integration.

Antstream Arcade accelerates expansion with hire of games industry veteran Mike Rouse to support growth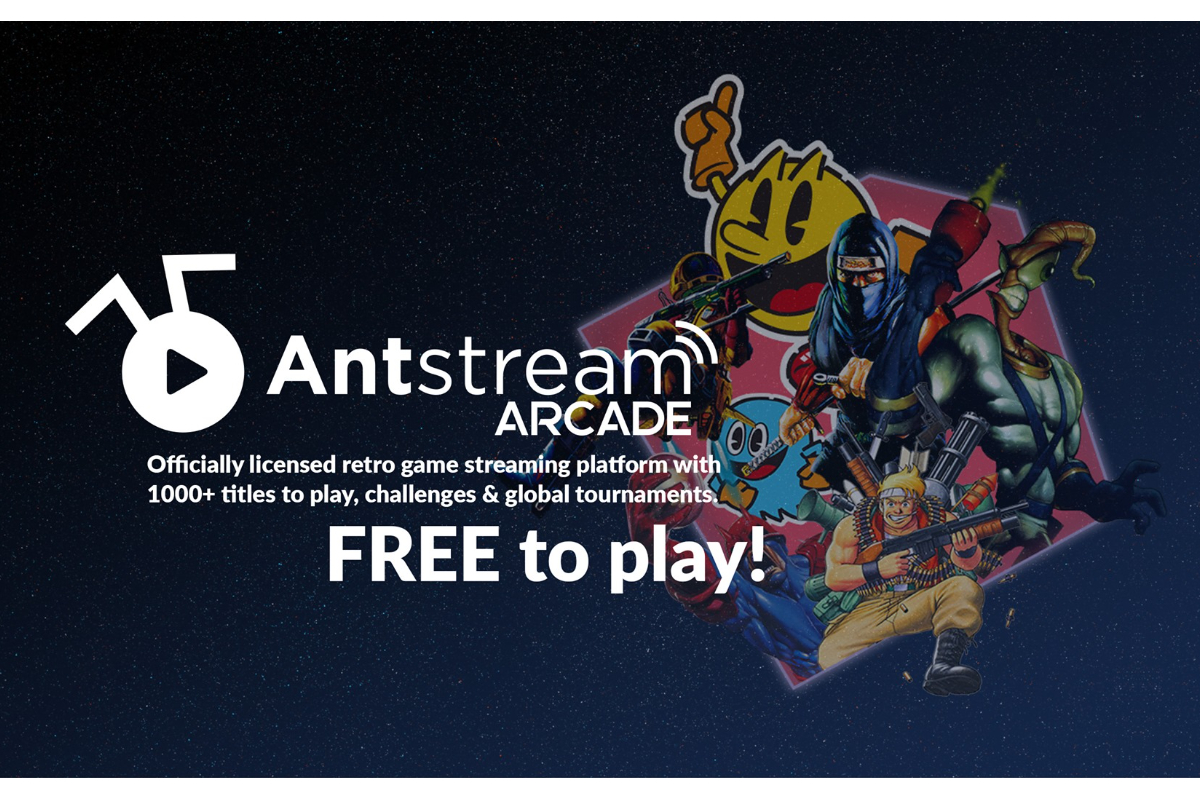 Reading Time:
2
minutes
Appointment comes at a time of record growth for the business
Leading video game streaming platform Antstream Arcade has expanded its internal studio team with games industry veteran Mike Rouse joining to lead its production team and help build out its internal studio. This move comes during a period of record user growth for the company following its establishment as the world's first free-to-play game streaming platform.
Mike joins Antstream from 2K's Brighton based Hangar 13, where he was Head of Production and responsible for developing and co-ordinating strategy across the studio's four global locations and 400 employees.
Mike has over 20 years' experience in the games industry, with a career that includes key roles at Microsoft as Studio Director overseeing the incubation and development of Microsoft Hololens and its future tech studio, and at Sony as Dev Director creating the PSN Trophy system and several AAA Titles. He brings this extensive experience in pushing the boundaries of how players interact with games to his new role at Antstream Arcade, as it continues to expand its offering.
Mike Rouse said: "As a lifelong fan of what we now have to call "vintage" games, working at Antstream Arcade represents the perfect combination of my passion for retro gaming and changing how players interact with games themselves. I think it is very likely that we are nearing the end of physical consoles – with physical media losing relevance to the rise of cloud-based gaming, it is all but inevitable. As the first company to successfully launch a free-to-play platform with thousands of games, Antstream is well placed to be at the forefront of this change."
Steve Cottam, CEO of Antstream said: "Between our new licensing partnerships with the likes of Disney and Bandai, and our decision to adopt a free-to-play model, we're in a period of immense change here at Antstream. Bringing on someone with Mike's expertise and experience in altering how people play games is a huge boost for us as video game streaming continues to drive the game industry forward as a whole. We look forward to working with him in taking our library of iconic video games to the biggest audience possible."
Mike's love of retro gaming is on full display on his Retro Gamer Boy YouTube channel, where he posts weekly unique videos delving into his own extensive retro gaming collection, and discussing the best retro games and consoles ever made. His retro gaming goal is to collect every SEGA Megadrive game, with only a few notable holdouts like Pirates of Darkwater standing between him and the holy grail of completionism.
Ready… Set… BOOM! Maker of Hill Climb Racing rolls out multiplayer karting game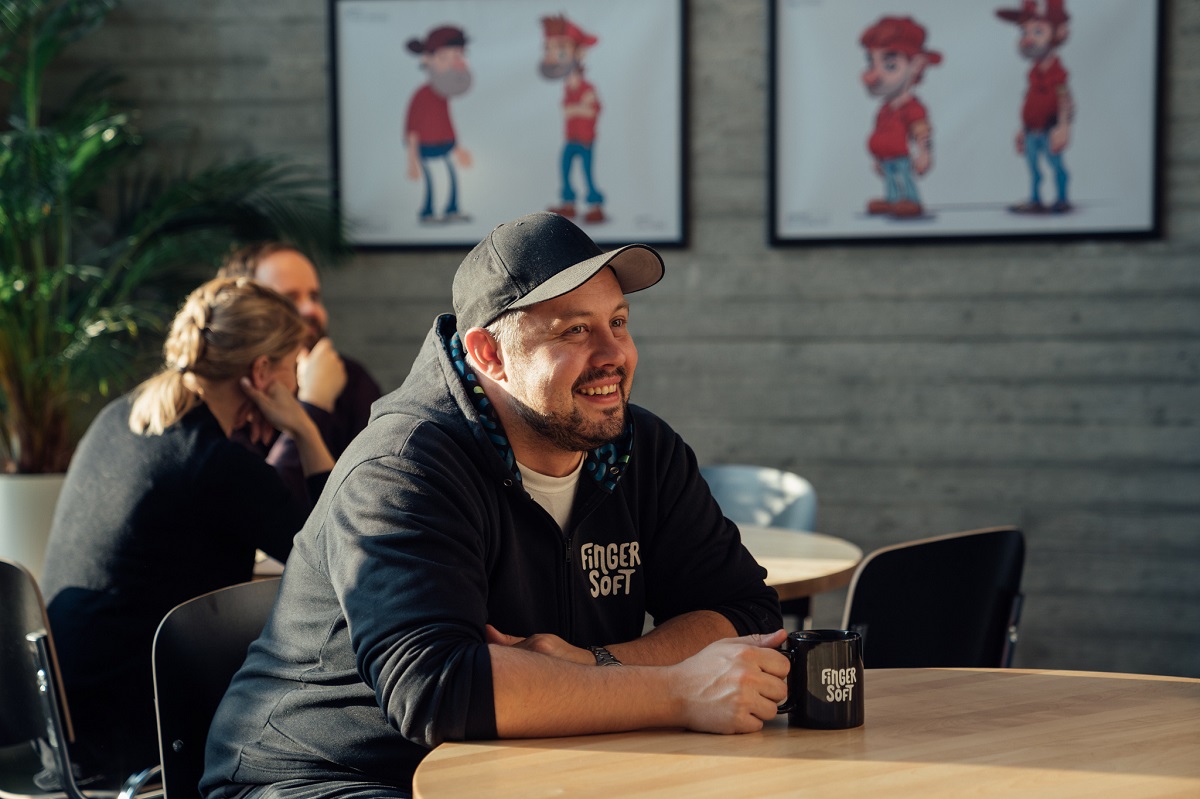 Reading Time:
2
minutes
Fingersoft, the Finnish company behind the popular Hill Climb Racing games presents Boom Karts: a fast-paced online multiplayer PVP karting game. The game was developed in partnership with another Finnish game studio, Zaibatsu Interactive.
Boom Karts is a free-to-play mobile game now globally available on Android via Google Play. The iOS version is expected to come out to the App Store later.
In the new Boom Karts game speed is the goal. The players' aim is to beat the opponents to the podium, not just by racing but also by using gadgets obtained along the way. The online multiplayer game can be played against friends or other players. As the game progresses, the players can upgrade, modify and equip their vehicles and avatars with items earned through gameplay.
"We set out to create a game that has the potential to become 'the best in class'. We wanted to develop a fun karting game with racing in focus, with a very short time from app launch to racing against other players. Boom Karts has tight controls and the drift boost mechanic is intuitive and easy to learn. You can customize your character with whatever style you like, from plain to hilarious, and each kart has its own unique feel, also depending on selected parts," Fingersoft Producer Daniel Fischer explains.
"The development process has been very transparent and we worked closely with Fingersoft throughout the entire process. Both of us understood that this ensures the best final outcome", tells Jussi Ultima, the CEO of Zaibatsu Interactive. "We have great expectations: last year's Rambo: Last Click was a newsworthy production, but Boom Karts is aiming even higher when it comes to the amount of players. Very often the discussion on Finnish game industry concentrates on investor-funded companies based in the Helsinki metropolitan area, but this co-production is a great reminder that we have top game development know-how all around."
LeoVegas AB Q1: Quarterly report 1 January – 31 March 2021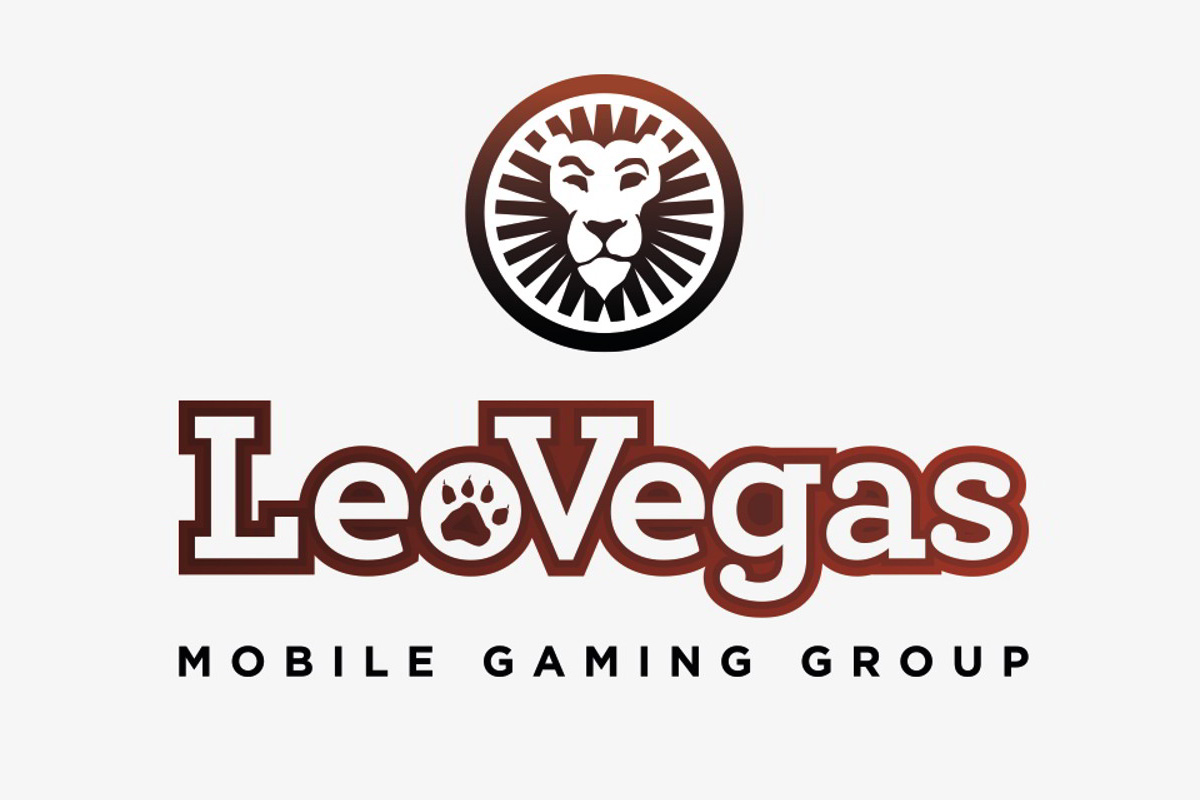 Reading Time:
4
minutes
"A good start to the year and increased focus on sports"
Gustaf Hagman, Group CEO
first quarter 2021: 1 january–31 march        
Revenue increased by 8% to EUR 96.7 m (89.4). Organic growth in local currencies was 8%.
Organic growth when excluding Germany was 19%.
Adjusted EBITDA was EUR 10.9 m (9.0), corresponding to an adjusted EBITDA margin of 11.3% (10.0%). Reported EBITDA was EUR 10.4 m (9.0).
The number of depositing customers was 462,386 (413,269), an increase of 12%.
Adjusted earnings per share were EUR 0.07 (0.06).
events during the quarter
LeoVegas acquired Expekt from Betclic Group for a total purchase price of EUR 5 m. Expekt is one of the most well-known sports betting brands in Sweden and the Nordic markets, and strengthens LeoVegas' brand portfolio ahead of the intensive sport event years in 2021 and 2022. The acquisition of Expekt is expected to be completed in May 2021.
LeoVegas' shares were taken up for trading in USD on OTCQX Markets in the USA. This is a way for the company to meet a steadily growing interest from US investors.
Via LeoVentures, LeoVegas invested EUR 1.1 m for 25% of the shares in SharedPlay, a company that makes it possible for players to share their gaming experiences with others through the industry's first multiplayer solution.
Events after the end of the quarter
Preliminary revenue in April amounted to EUR 32.7 m (37.5), representing negative growth of 13%. Excluding Germany, revenue grew 4%.
The Royal Panda brand has been migrated to the Group's proprietary technical platform, Rhino. All of the Group's wholly owned brands are now run on the Rhino platform.
LeoVegas has started its own game studio, Blue Guru Games, to develop new and innovative games. The studio will develop exclusive games for LeoVegas as well as for other operators. The first games will be released in late 2021.
LeoVegas was issued a sanction fee of SEK 2 m by the Swedish Gambling Authority. The company intends to appeal the decision.
COMMENT FROM GUSTAF HAGMAN – GROUP CEO
FIRST QUARTER
We are pleased with the start of the year and increased our revenue by 8% during the first quarter. Excluding Germany, which has been affected by new restrictions related to the upcoming regulation, revenue increased by 19%. Our growth has been driven mainly by our loyal customer base, which reached a new record level during the period. We have maintained a high pace of investment, and despite this we achieved adjusted EBITDA growth of 22%, driven by our scalability and good cost control.
ACQUISITION OF EXPEKT – increased FOCUS ON SPORTS BETTING
During the first quarter we acquired the well-known sports betting brand Expekt. The acquisition gives us one more leg to grow on and complements the Group's brand portfolio and product offering in a strategically good way. We are looking forward to Expekt once again becoming a leading sports betting brand in Sweden and thereafter also in other markets. The acquisition is expected to be completed in May in connection with our migration of the brand to our own technical platform. The timing of the acquisition is perfect as we are now facing two years filled with major sports events, and we plan to launch Expekt well in advance of the UEFA European Football Championship, which starts in June.
MarKETS
During the first quarter we saw the full effect of the changes taking place in the German market. Operators in the market are acting differently with respect to implementing the new restrictions, which unfortunately has led to a skewed competitive situation. The assessment is that up to 70%-80% of the German market for casino has temporarily been shifted over to operators that have chosen to not adapt to the coming market regulation. Our hope is that this will soon be sorted out by the German authorities, which is a prerequisite for the licence system's success, with a high level of channelisation and consumer protection. Germany generated approximately 6% of the Group's total revenue during the first quarter, compared with 15% a quarter earlier. Despite this development in Germany we delivered good growth at the Group level, which reflects our strong performance in many other key markets, including Italy, Canada and Spain. Our business is more diversified than ever before, and growth at the Group level is proof that our data-driven way of working and allocating marketing investments is effective.
I also want to highlight Sweden, where the strength of the LeoVegas brand and our product breadth is appreciated by our customers. Our Swedish customer base set a new record during the quarter, and in March we grew on a yearly basis for the first time since the temporary Covid-19 restrictions were implemented in July 2020.
leoventures
The first quarter was an intensive period for our investment vehicle LeoVentures. Among other things we invested in SharedPlay, a company that makes it possible for players to share their gaming experiences with others through the industry's first multiplayer solution. For a long time we have created successful,  exclusive games with the help of external providers. We are now taking the next step by starting our own game studio – Blue Guru Games. This venture will give us full control and greater flexibility in developing new games, a unique offering to our players, and also a new revenue stream for the Group.
COMMENTS ON the SECOND QUARTER
Revenue for the month of April amounted to EUR 32.7 m (37.5), corresponding to negative growth of 13%. Excluding Germany, growth in April was positive at 4%.
Finally I want to urge you to be on the lookout for the new launch of Expekt in Sweden towards the end of May – you won't be disappointed!
Presentation of the report – today at 09:00 CET
To participate in the conference call, and thereby be able to ask questions, please call one of the following numbers: SE: +46 (0) 8 50 69 21 80, UK: +44 (0) 20 71 92 80 00, US: +1 63 15 10 74 95, Confirmation code: 6888544 or join at the web https://edge.media-server.com/mmc/p/x6q2utt4
This information is information that LeoVegas AB (publ) is obliged to make public pursuant to the EU Market Abuse Regulation 596/2014. The information was submitted for publication, through the agency of the contact person set out below, at 08:00 CET on 6th of May 2021.