1Click Games adds games from EGT to White Label Casino Platform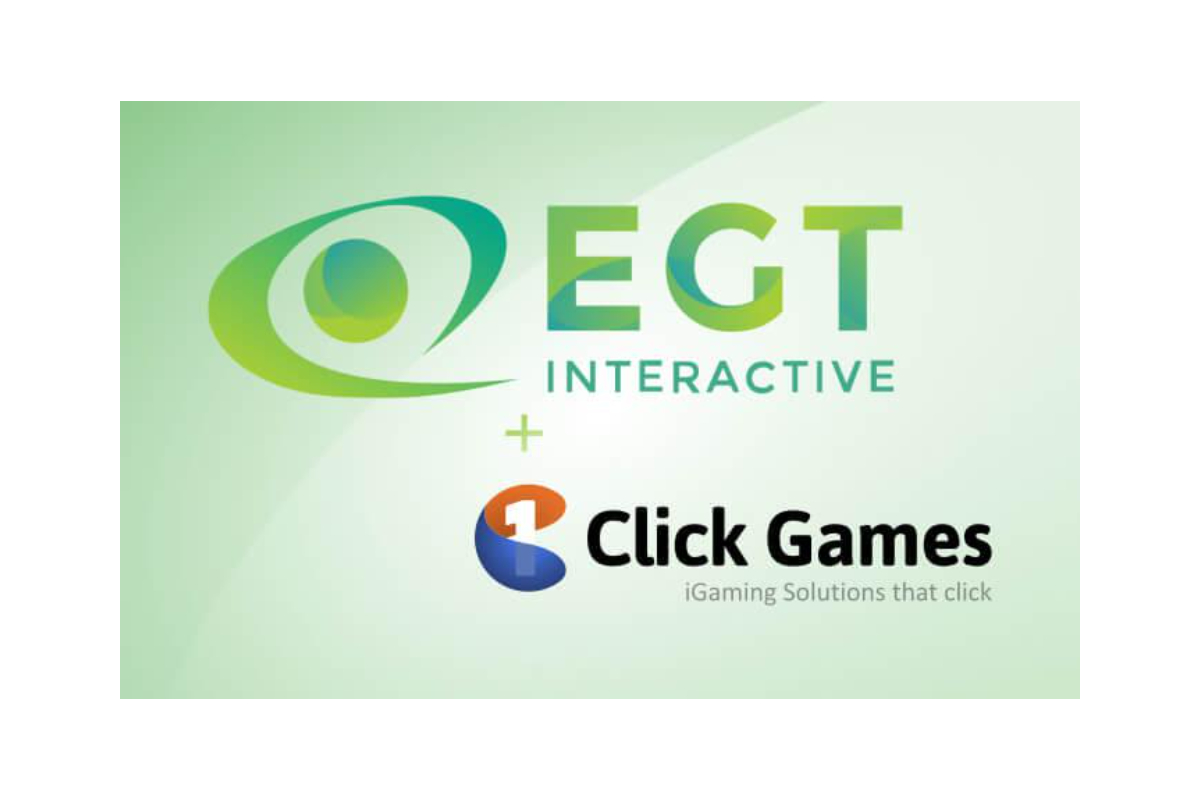 Reading Time:
< 1
minute
EGT signed a contract with 1Click Games to distribute its online casino games via the 1Click Games White Label Casino Platform. The provider is integrated with the 1Click Games Marketing Module and includes RNG and Mobile casino games, that 1Click Games offer to their clients.
EGT has more than 5 years of experience in online casinos and more than 150 games in its portfolio. The provider is represented in more than 70 countries around the world.
Maxim T., CEO at 1Click Games, commented: "EGT is an internationally certified solution provider. Its games are licensed in many countries around the world. Now with our Games White Label Casino Platform, you can integrate all the great games from EGT into your casino, which will help you attract new players and retain old ones. You will become the owner of a rich and profitable online casino."
EGT has a great portfolio with many exciting casino games: Video Slots, Roulettes, Video Poker, Keno. EGT is also constantly developing brand new games that meet all the current industry standards. All games are compatible with desktop and mobile platforms and support the exciting card jackpot feature.
EGT developed a unique solution – EGT Mobile. This new solution offers support for all available video slots, fast loading, fascinating graphics, and a convenient user interface.
EGT's Marketing Director, says, "Currently we have more than 150 games in our portfolio. They are divided into the following categories: Video Slots, Table Games, and Keno card games. We are very happy about our partnership with 1Click Games. This fact allows us to spread our games to 1Click Games' big network of operators."

Exclusive interview: Lucksome director Bryan Upton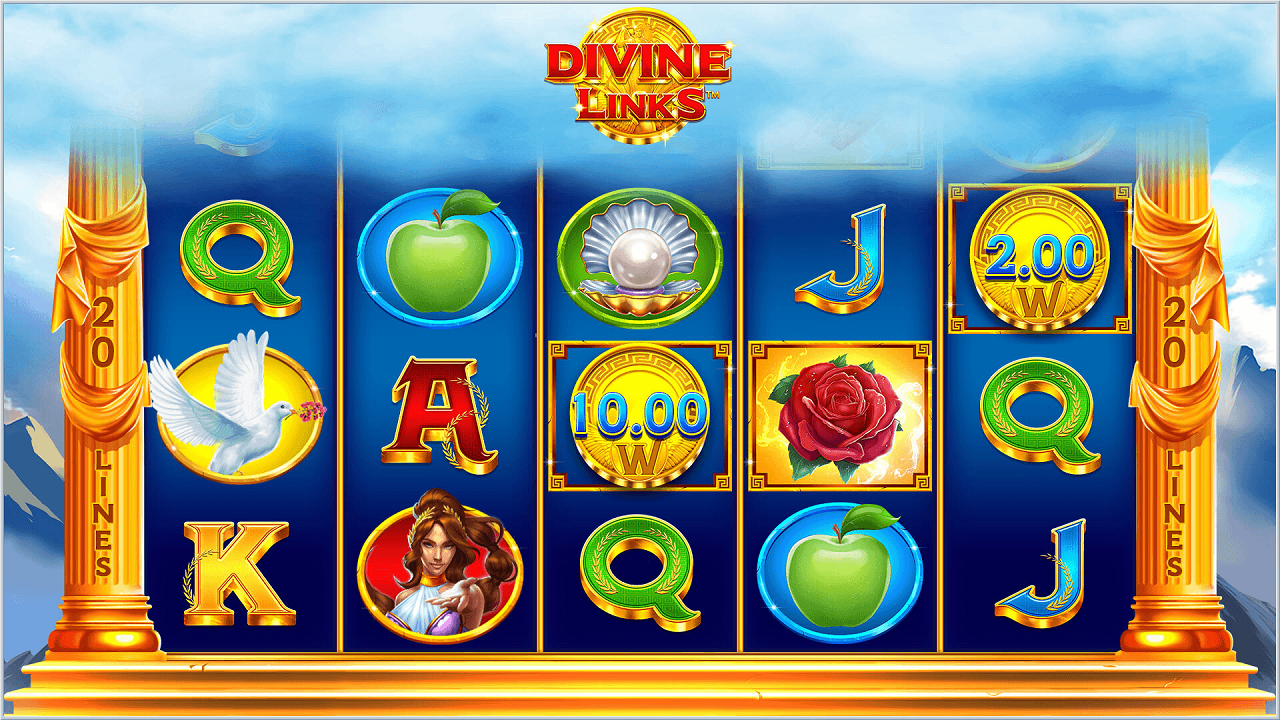 Reading Time:
3
minutes
Lucksome, the new games studio powered by Blueprint Gaming, has launched its first ever slot with the release of Divine Links. In this exclusive interview with European Gaming, Lucksome director Bryan Upton discusses the studio's ambitions to deliver games that hand further control over to the player, as well as it plans over the coming months
Tell us more about Lucksome, how do you intend to differentiate yourselves?
Bryan Upton (BU): We intend to provide players with better game information, communicating clearly on how our games will feel to play and what they can expect from each Lucksome title. This gives the end user a more informed choice about our games. With Divine Links, the first release from Lucksome, players will find that there are options on how they want to play, which enables them to drive the action across the gameplay.
In addition, we're localising games in key markets to provide more attuned gaming experiences, with translated game names for more familiarity for those players. Clean graphics, along with strong and bold presentation, are key characteristics of our slots for players to enjoy without feeling overwhelmed.
The first release includes new features Lux Reels™ and Lucksome Locks™. What was the inspiration behind these new concepts and how do they work? Will they feature in future releases?
BU: Lux Reels™ is a tweak on a popular mechanic, where we've added those nice and unique Money Scatter Wilds and that exciting feeling of landing either x2 Cash Upgrades, Extra Money Scatters or Free Spins Scatters. We wanted that never ending feeling from linking features, having them launching from each other for ultimate excitement. We'll keep iterating on mechanics like these and taking them forward, ensuring players are receiving something new and interesting with each game.
Lucksome Locks™, if liked by players, will feature in most of our upcoming games. We wanted to introduce a cheaper cost alternative to a feature buy where there is still some excitement about triggering a hero feature or the bonus. Lucksome Locks™ absolutely achieves that, as there's still some suspense as to whether the bonus will be activated or not.
Are there any particular markets you are targeting with Divine Links and future Lucksome games?
BU: The ambition of Lucksome is target global markets with our content, but some of our games will be aimed at specific markets or market clusters. We see differing tastes from Eastern to Western and Northern to Southern European countries, as well as further flung countries. You can be sure to expect games coming from us looking at clusters of countries with commonalities.
For a new games studio, how important is the support of Blueprint Gaming in elevating the reach of your content?
BU: It's huge for us. Blueprint Gaming and the team have done an absolutely cracking job with their distribution, the technology and capabilities of the games development system. Small studios need strong distribution and support in order to achieve success. Blueprint has all of this with its ever growing network of operators.
They've been great people and partners to work with, as well as being incredibly supportive and understanding about the need for studios to have their own brand, identity and approach to game design. They've given us a playground to innovate within, so expect some great things to come!
What kinds of new games and features can we expect from Lucksome for the rest of the year?
BU: We only kicked off in September 2020 as a studio, so we're just getting our first games under our belt and are really picking up steam and have come a very long way already.
Expect the quality within our games to increase, as well as the functionality and features to more innovative. We're working on something very special at the moment. I can't really say too much but with the support and collaboration of the Blueprint team, we'll be announcing something truly unique, innovative and big this year.
New multi-year partnership between 32Red and Rangers marks the longest running in British football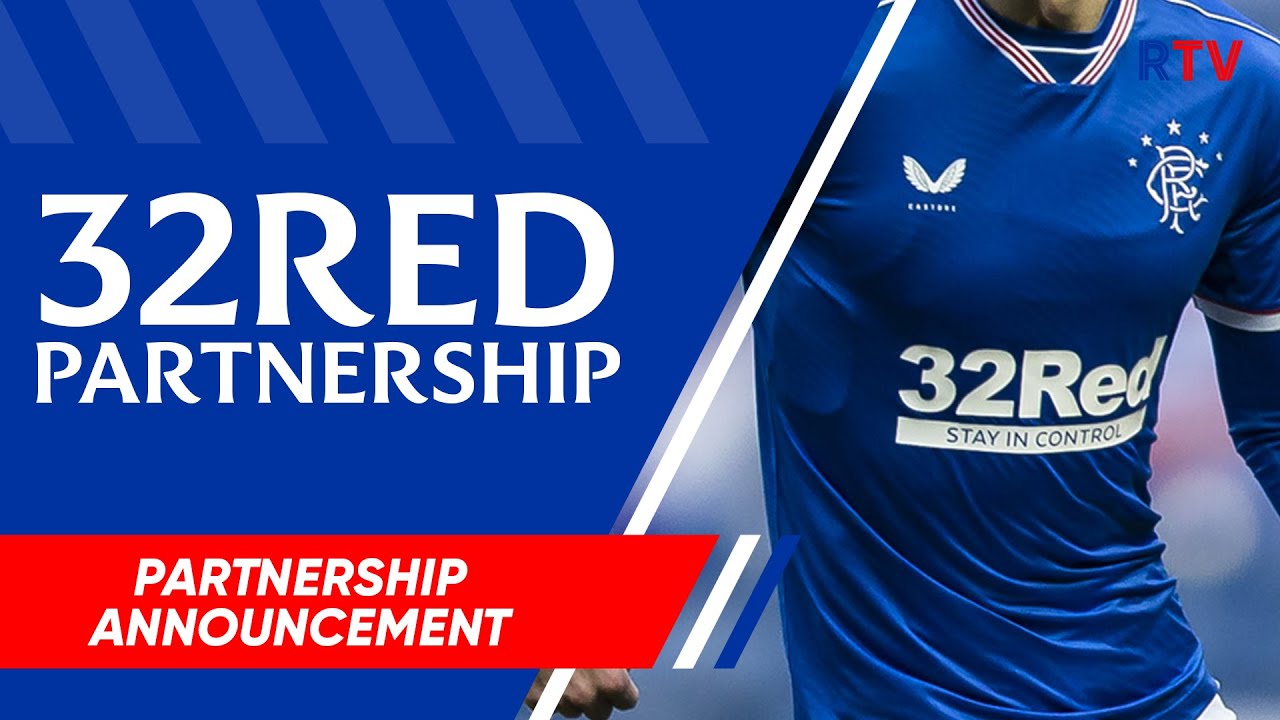 Reading Time:
2
minutes
Kindred's brand 32Red has today announced a multi-year extension of its partnership with Scottish Professional Football League, SPFL, Champions Rangers. The extension means that the partnership will be one of the longest running in British football. As part of the partnership 32Red also commits to continue supporting Team talk – a men's mental health initiative.
Kindred Group, through its 32Red brand, has extended its support of SPFL Champions Rangers, a partnership that dates back to 2014. The new multi-year partnership is one of the longest running partnerships in British football. An important part of the partnership is the continuation of Team Talk, a men's mental health initiative supported by 32Red.
Over the past years, Kindred Group's UK brands have focused on an ambitious project to change the sponsorship model in sport, using the power of sport in general and football in particular, to achieve a positive impact on society. Team Talk is an example of an appreciated initiative that contributes to the community by using the local club and, from time to time, players and managers, as a mechanism to engage with men about their mental well-being.
"Rangers and 32Red have been on a long journey together and I am delighted that our winning partnership is continuing. I was particularly heartened to hear that the vital Team Talk initiative will be continuing as part of the new agreement. I recently took part in a really positive session and it is abundantly clear to me how much of a support network Team Talk provides to our fans. Today's announcement is really positive news for everyone connected to the club", says Rangers Manager Steven Gerrard. Gerrard joined a Team Talk session via video conference and was joined by 25 regular members, who explained how the meetings through Team Talks had helped then during the pandemic.
"We are thrilled to be continuing our longstanding partnership with SPFL Champions Rangers – it's been quite a journey over the last decade and we're proud to have played our part in that. It is a hugely exciting time to be involved with the club, as this current season has shown already. More widely, we remain committed to reinventing the sports sponsorship model, so that it benefits the wider community. That is why, as part of this extended agreement with the club we will be renewing our support for the vital men's mental health initiative, Team Talk", concludes Neil Banbury, UK General Manager, Kindred Group.
Bragg Gaming Group Appoints Richard Carter as CEO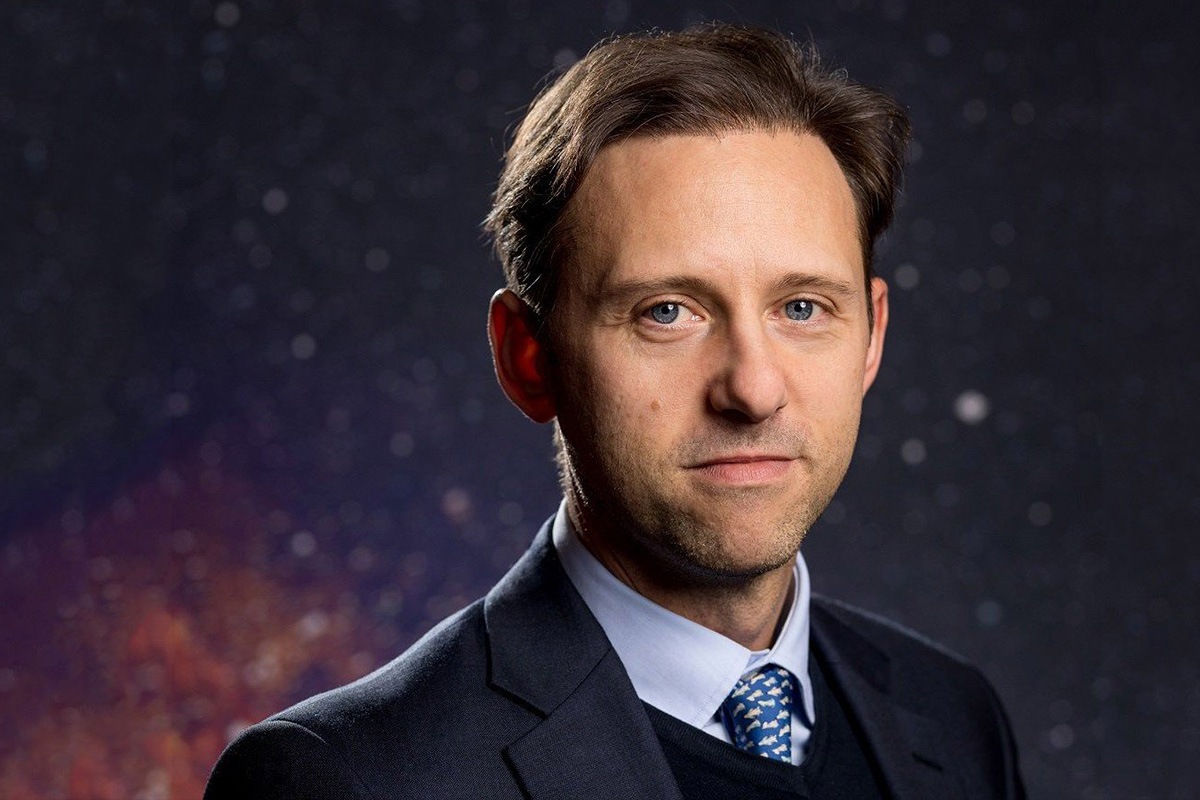 Reading Time:
< 1
minute
Bragg Gaming Group has announced that its board member Richard Carter has stepped into the role of CEO of the Company.
In addition, board member Paul Godfrey assumed the role of Chair of the Board and board member Lara Falzon moved to the role of Audit Committee Chair.
Prior to joining the Bragg Board of Directors in 2020, Carter was CEO of sports betting solutions and services provider SBTech for five years.
"I'm excited to be leading Bragg in its next phase of growth and helping to shape the future of the company, as we continue to provide next generation premium content and tools to our B2B partners. Bragg has the cutting-edge technology, the data driven insights, the player engagement tools and the premium content that ideally positions the Company to capture an increasing proportion of global iGaming market. I'm eager to leverage these strengths to expand Bragg in both our core European markets and in the rapidly growing North American iGaming market," Carter said.