Scientific Games To Explore The 2021 Trends That Matter Most For Operators At EMEA Summit + Virtual Experience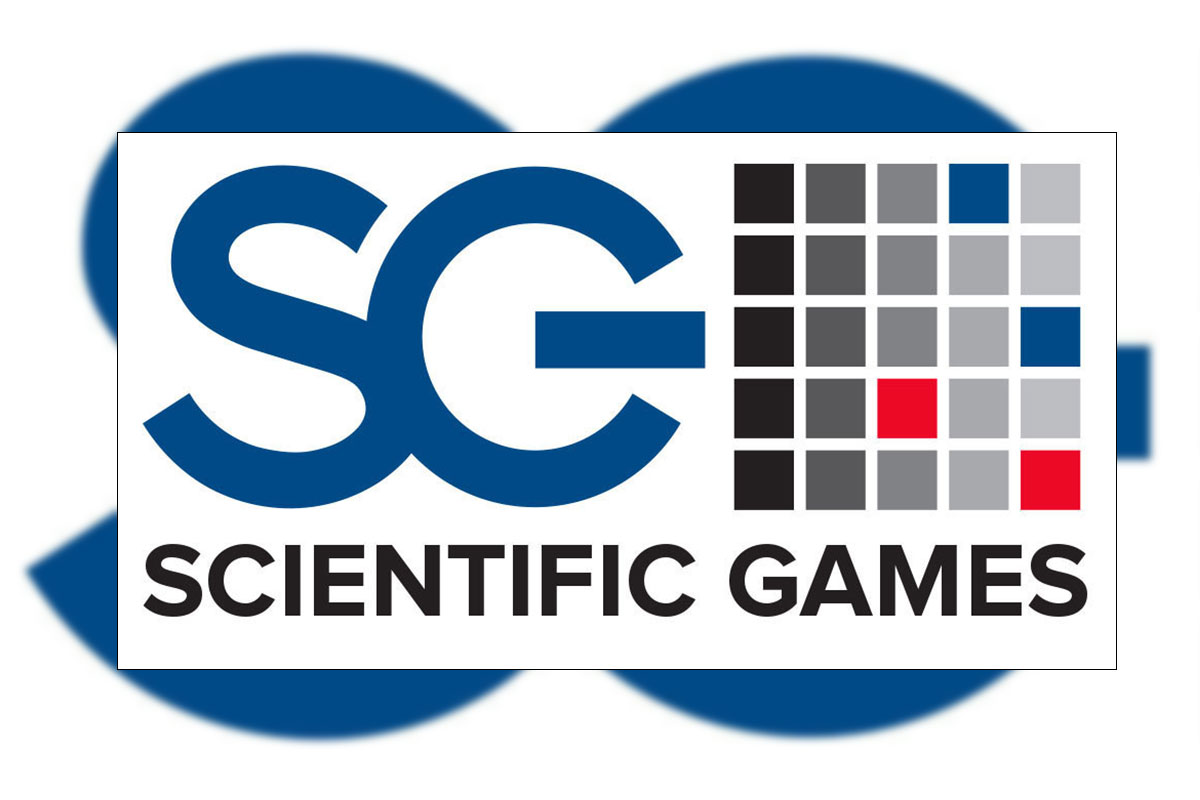 Reading Time:
2
minutes
Scientific Games Corporation is set to delve into the latest trends and developments that will shape the future of the casino and sports betting industry at its upcoming EMEA Summit + Virtual Experience.
The virtual event, which is exclusively for the Company's customers, takes place between 17-18 March and will deliver insight, analysis and ideas for operators to navigate their way through today's challenging marketplace and drive their recovery plans.
An extensive schedule of panel discussions over the two-day period will cover a wide range of subjects. A Game Designer Panel will share details of its upcoming slots, including 88 Fortunes® – Lucky Gong™, Ultra Hot Mega Link® and Lobster Bay Kraken Unleashed™. The Tables panel will specifically focus on key products that will increase profitability including the Quartz® Terminals and Table Progressives. The Systems panel will go through the innovation path which will continue to include new products that will optimize operations and create a better player experience.
An extensive schedule of panel discussions over the two-day period will share insights from Company thought leaders on games, systems and technology:
The Company's game designers will share details of upcoming slot releases, including 88 Fortunes – Lucky Gong, Ultra Hot Mega Link and Lobster Bay Kraken Unleashed™.
A panel on table games will specifically focus on key products that will increase profitability, including the Quartz Terminals and Table Progressives.
Technology experts from the Systems team will offer insight on innovations, which include new products that will optimize operations and create a better player experience.
iGaming experts will share how the Company's 'open" network and technology developments deliver new immersive iGaming experiences for players.
Sport Betting experts will provide insight into the technology solutions that power the industry's biggest sportsbooks and sporting events across the globe.
Delegates will have access to a virtual booth where they can experience 360-degree demos of all the latest products from Scientific Games' ever-expanding offerings.
Matt Wilson, the CEO of Scientific Games' Gaming business unit, said: "We're excited to welcome all partners from across the EMEA region to the latest installment of our virtual summit series, which promises to offer an event experience like no other.
"In these difficult and uncertain times, it's incredibly important to remain connected with one another and remain informed of the latest trends. We remain committed to helping our customers drive their recovery and with several new product developments to unveil and industry topics to analyze, we're looking forward to the Summit and engaging with both new and existing customers."
The virtual Summit is the latest example of Scientific Games utilizing digital platforms to connect with customers in new and innovative ways. Previous virtual events hosted by Scientific Games have effectively sparked engaging discussions on relevant industry topics and resulted in new installations that support customers in operating safely and effectively during the pandemic.
Con Nikitas, National Gaming Manager at ALH Group, said: "Attending the SG Summit + Virtual Experience was a great way for me to hear about upcoming products and to engage with the product experts in real time on the live panel sessions. Overall, the experience was delivered in a highly professional way and I was impressed. I liked that I could see videos and also download product details."
To find out more about the Summit and register your interest, please visit https://events.scientificgames.com/emea/
All ® notices signify marks registered in the United States. © 2021 Scientific Games Corporation. All Rights Reserved.
Cryptocurrencies in Casinos – the Promises & Pitfalls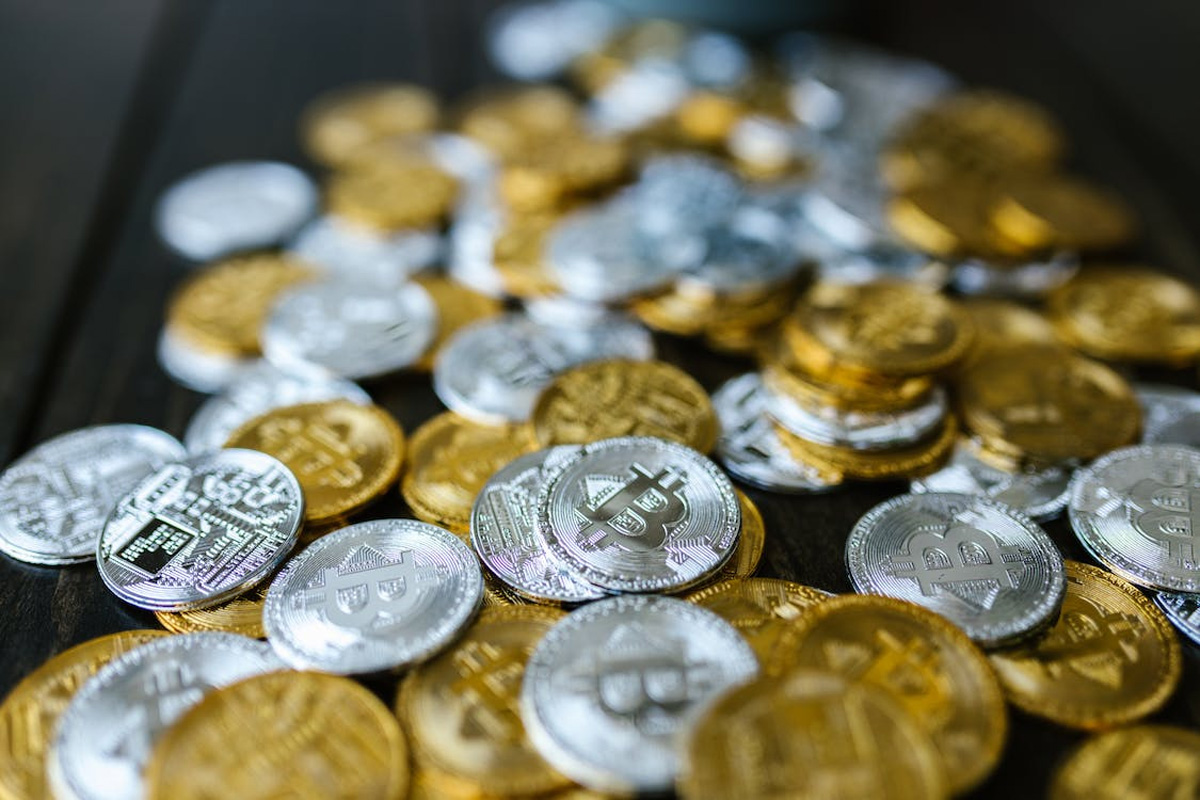 Reading Time:
4
minutes
Cryptocurrencies are having a moment. Bitcoin, the first and most well-known cryptocurrency, has seen its value skyrocket in recent months, with one bitcoin worth more than $18,000 at the time of this writing. Cryptocurrencies are digital or virtual tokens that use cryptography to secure their transactions and control the creation of new units. This makes them a potentially appealing option for online casinos, which could use them to make deposits and withdrawals faster and more secure. But there are some potential pitfalls to consider before jumping into cryptocurrencies for online casino gaming. Let's take a closer look at both the promise and the risks of using cryptocurrencies in casinos.
How Does a Bitcoin Casino Work?
When it comes to online gambling, there are a lot of options to choose from. One type of online casino that has been gaining popularity in recent years is the Bitcoin casino. So, how does a Bitcoin casino work?
Essentially, a Bitcoin casino is just like any other online casino, except that it allows players to gamble using the cryptocurrency Bitcoin. This can be beneficial for both the casino and the player, as it offers a more secure and anonymous way to gamble. Lots of recent brands which were launched in 2022, offer crypto payments to players in India and beyond. For the player, this means that their personal information is not at risk of being compromised.
For the casino, it means they can accept payments from players worldwide without having to deal with banks or other financial institutions. In order to get started with a Bitcoin casino, all you need is a Bitcoin wallet. Once you have set up your wallet, you will be able to deposit Bitcoins into your account and start playing your favorite casino games.
What are the Pros of Crypto in a Casino?
The advantages of cryptocurrencies in casinos are many and varied. Below are the top benefits of the use of cryptocurrencies in online casinos:
Anonymity and Security: When most people think of casinos, they envision a seedy underworld where cheaters prosper, and their personal information is at risk. However, Bitcoin casinos are changing this perception by offering a secure and anonymous way to gamble online. Unlike traditional casinos, which require their users to fill out extensive personal information forms, Bitcoin casinos allow users to gamble anonymously. This not only protects their personal information from being hacked or stolen but also allows them to avoid any government scrutiny. As a result, Bitcoin casinos are becoming the preferred choice for many online gamblers. In addition to offering enhanced security and anonymity, Bitcoin casinos also allow users to take advantage of lower transaction fees and faster payouts. With all these benefits, it's no wonder that Bitcoin casinos are quickly gaining popularity worldwide.
Cheap & fast payment: Cryptocurrency transactions are carried out directly between the user and the operator without the interference of any third party. This makes for seamless and speedy transactions. The lack of a central authority also means that there are no delays or "red tape", as is often the case with traditional financial institutions. In addition, cryptocurrency payments can be made cheaply and quickly without the need for expensive infrastructure or middlemen. As a result, cryptocurrencies are an attractive option for those looking for fast and efficient payments.
Bonuses: Bitcoin casinos offer various bonuses and rewards for their customers. One of the most popular bonuses is the no deposit bonus, which is offered to new customers. This bonus allows you to play without having to make a deposit, and it can be a great way to try out a new casino. However, it's important to read the terms and conditions of the bonus before you claim it, as some bonuses have wagering requirements or other restrictions. There are also often reload bonuses available, which give you a bonus when you make a second or third deposit. These bonuses can be a great way to boost your bankroll and increase your chances of winning. Bonuses are one of the many reasons why Bitcoin casinos are becoming increasingly popular.
Decentralised: The decentralised nature of Bitcoin is one of its key advantages. Unlike traditional currencies, which central banks regulate, Bitcoin is not subject to any central authority. This means that no government or financial institution can interfere with Bitcoin transactions or freeze a person's account. Instead, Bitcoin transactions are verified by a global network of computers known as miners. These miners work together to confirm each transaction and are rewarded for their efforts with new bitcoins. As a result, Bitcoin's decentralised nature ensures that no single entity can control the currency or manipulate the transaction process. This makes Bitcoin a more secure and trustworthy currency system.
What are the Cons of Crypto in a Casino?
Cryptocurrencies in casinos are not without their risks and drawbacks. One of the most significant dangers is the possibility of theft or fraud. Because digital currencies are stored in digital wallets, they are susceptible to hacking. If a hacker can gain access to a user's wallet, they could theoretically steal all of the currency stored inside.
Another risk associated with cryptocurrencies is volatility. The value of Bitcoin and other digital currencies can fluctuate wildly, creating problems for casinos that accept them. If the value of a currency plummets suddenly, a casino could end up taking a big loss.
Finally, there is the regulatory risk. Cryptocurrencies are still not well understood by most governments and regulators. This could create problems down the line if authorities decide to crack down on casinos that accept them.
Parimatch enters the 22/23 season with 4 EPL club partnerships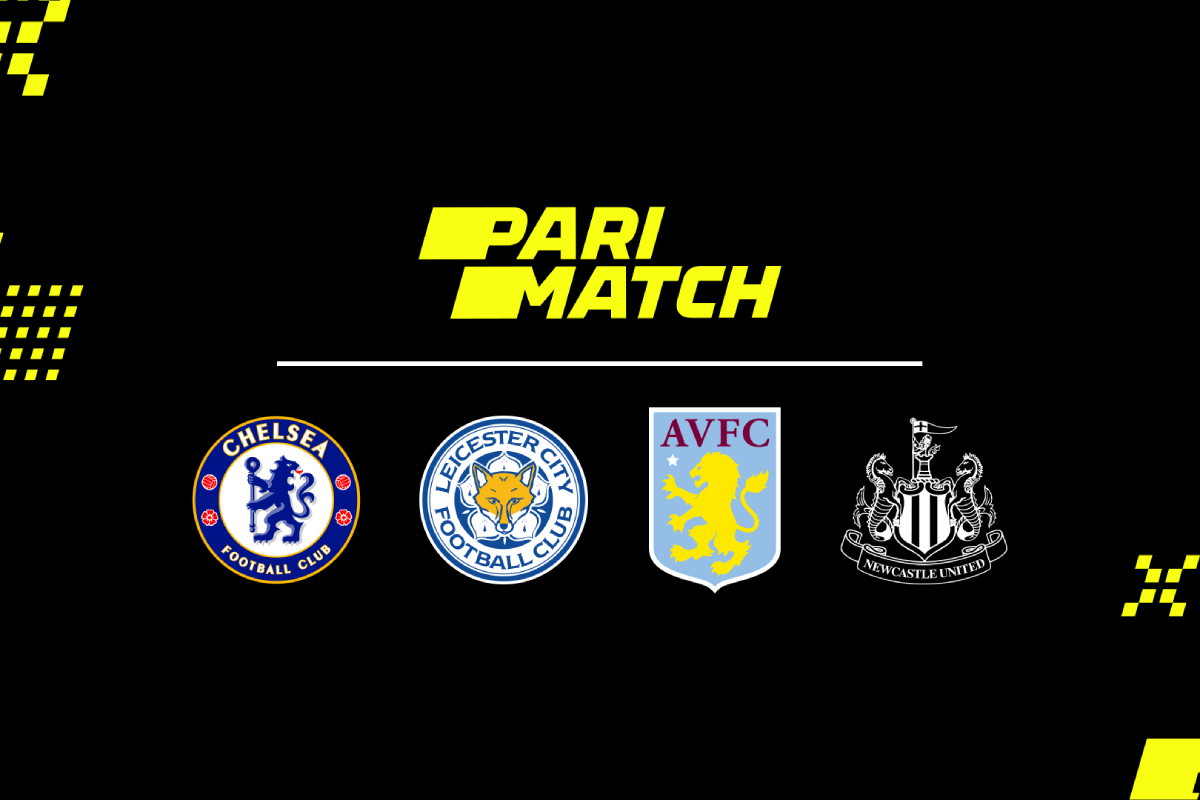 Reading Time:
2
minutes
The international betting brand Parimatch is adding another club to its English Premier League partnerships roster: Newcastle United. It will join the company of Leicester City, Chelsea, and Aston Villa. The contract with the latter was recently extended for another season. 
"Each partnership within the Premier League, one of the strongest and most popular football leagues in the world, boosts our expansion into global sports and gives a powerful reason for pride. The Parimatch brand is currently an official partner of the significant share of EPL clubs and they all share our values and aspirations for reaching new heights. We are honoured by this fact and excited about all the activities that the Parimatch brand will implement with our partners during the upcoming season." — Evgen Belousov, Deputy CEO at Parimatch Tech.
"We're thrilled to be working with Parimatch again this season, in what is an exciting period of change for the club. We look forward to engaging closely with our fans through a number of competitions throughout the season." — Tom Glick, President of Business at Chelsea FC. 
"It is fantastic that we have extended our partnership with Parimatch into the 22/23 season. We greatly value the support of our partners and look forward to what we can achieve together this year." — Nicola Ibbetson, Chief Commercial Officer at Aston Villa. 
"Parimatch is one of the fastest growing online sports betting brands and we are pleased to welcome it to our growing family of commercial partners.
We are growing our partnership portfolio across new areas and markets and we are delighted to work with those who are so passionate about our common values and look forward to working with Parimatch throughout the season." — Dale Aitchison, Head of Commercial at Newcastle.
"At Leicester City, we are happy to take our partnership with Parimatch into the new season and look forward to working together to take our collaborations even further. This is an exciting period for both parties and I'm keen to see what we can achieve together in the future." — Dan Barnett, Commercial Director at Leicester City FC. 
The contracts cover different scopes of cooperation. While the partnerships with Aston Villa and Newcastle focus on media rights, the cooperation with Leicester and Chelsea covers offline and digital rights, tickets and hospitality, club products, exclusive access to club assets, and more.
Swintt makes a splash with new Aqua Lord slot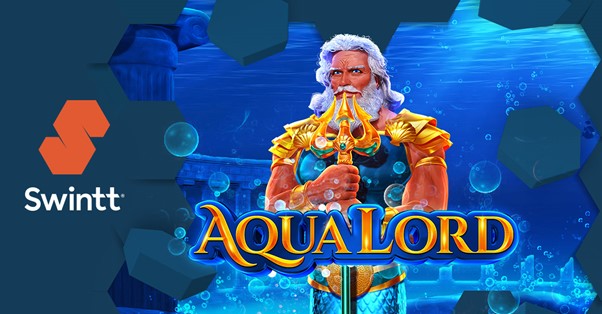 Reading Time:
2
minutes
Swintt, the seafaring software provider behind splash hits Aloha Spirit XtraLock, The Crown and Candy Gold is back for an all-new underwater adventure in its latest feature-packed slot release, Aqua Lord.
The latest game to be added to Swintt's line-up of Premium titles, Aqua Lord features five reels, five fixed paylines and all the trappings that players will already know and love from its classic slot collection. Action takes place to a backdrop of the ocean floor, while unique symbols including dolphins, ornate vases and jewelled gauntlets line-up alongside the more familiar playing card values.
The mighty Aqua Lord himself features as the game's highest-value symbol – awarding a jaw-dropping maximum payout of 5,000x players' bet – but other special symbols to look out for include the numbered pearl icons and the now-instantly-familiar "Book" scatters, both of which activate features.
First up, landing three or more pearl symbols anywhere on the reels will automatically trigger the slot's Pearl Feature. This popular bonus round has already appeared in a number of Swintt Premium games and will instantly transport players to a new set of reels, where further pearls replace all other icons.
At the start of the feature, players will be granted an initial three free re-spins, but whenever a pearl lands, it will lock in place as the counter is reset. This process will continue until either no new pearl symbols appear or all 15 reel spaces have been filled, at which point the numerical values on all pearls will be totted up and players will be awarded an instant prize before being returned to the base game.
The next feature is Aqua Lord is the "Book" Free Spins round – and again it will be a familiar one to anyone who's already played Swintt Premium slots. Activated whenever three or more "Book" scatter symbols appear, players will receive 10 Free Spins as a special mystery symbol is selected at random.
Should this symbol appear during the Free Spins, it will expand to fill its reel, creating additional winning pay lines and boosting the game's hit rate to a healthy 19.5%. Naturally, if a higher value symbol is selected to expand, the potential for big wins increases dramatically; with full table wins now an increasing likelihood as players swim away with potentially bankroll-boosting feature payouts.
As with the majority of games in the Swintt Premium collection, Aqua Lord also features an optional Risk game which can be activated at the end of any winning base game spin. Should players choose to take part in this rewarding mini-game, they'll be given the opportunity to boost the value of their current win by guessing the colour or suit of a hidden playing card, with multiple risk rounds available.
David Mann, Chief Executive Officer at Swintt, said: "Swintt is certainly no stranger to the treasures that lie beneath the waves – and in our latest Premium release, Aqua Lord, we're giving players the chance to take the plunge and swim away with maximum wins of up to 5,000x their selected stake.
"Designed with the same pick-up-and-play appeal as other games in our Premium collection, the new slot boasts two of the studio's most iconic bonus rounds in "Book" Free Spins and the popular Pearl Feature, meaning there are plenty of ways for players to make a big splash from their base game spins."