DHL and Formula 1® renew their multi-year partnership ahead of the start of the new racing season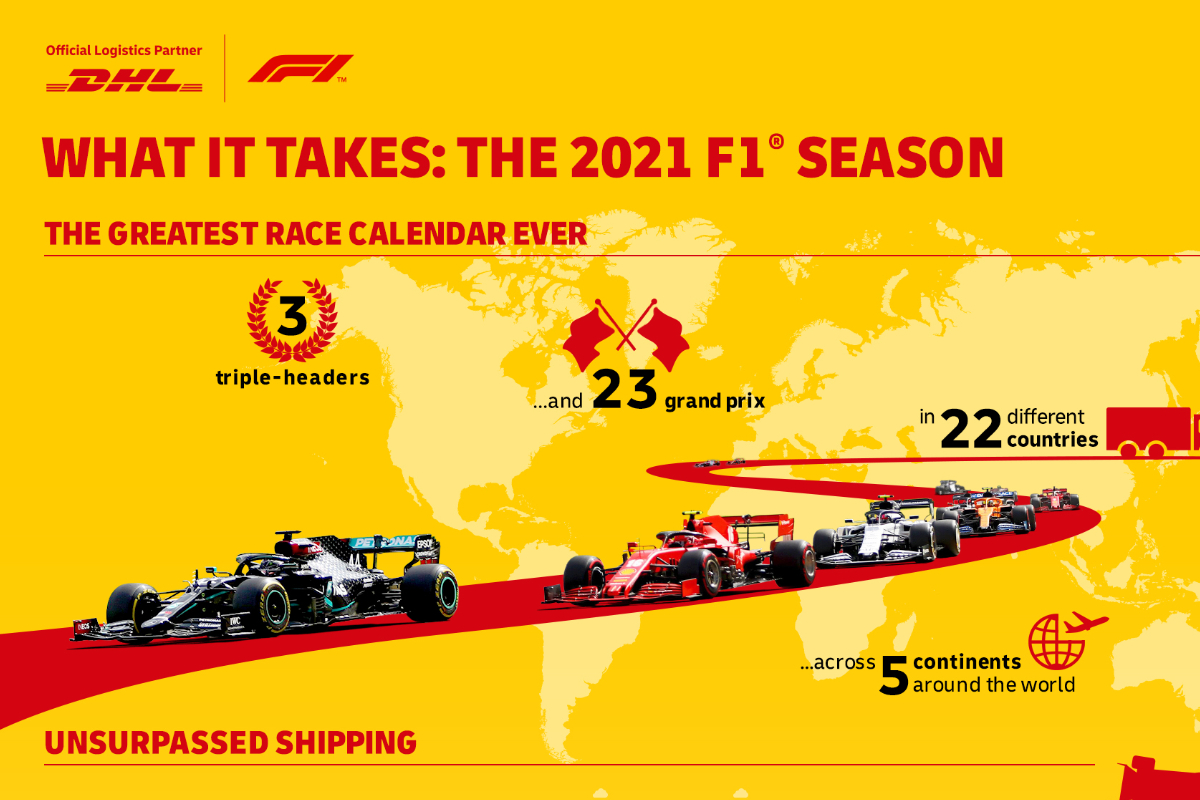 Reading Time:
4
minutes
DHL thus remains the Official Logistics Partner of Formula 1® for further years and will continue to be responsible for shipping world-class motorsport around the world
With 23 races, the new season includes largest race calendar in Formula 1® history; Three "triple headers" poses new complexity for logistics; Season opens March 28 in Bahrain; DHL (www.DPDHL.com) Fastest Lap Award and DHL Fastest Pit Stop Award to continue.
With the FIA Formula 1 World ChampionshipTM about to begin, DHL and Formula 1® are proud to announce the extension of their long standing global partnership, which spans across a number of decades. DHL thus remains the Official Logistics Partner of Formula 1® for further years and will continue to be responsible for shipping world-class motorsport around the world. 2021 sees 23 destinations on the Formula 1® racing calendar, the largest number in the sport's history, with DHL transporting race cars, fuel and oil, equipment for the racing teams and transmission technology. DHL has been official logistics partner since 2004, winning each "races between the races" at every Grand Prix around the world.
"We are proud to continue our unique partnership for the years to come," says Arjan Sissing, Global Head of Brand Marketing at DHL. "Formula 1 has been delivering the ultimate in speed, precision and technology to its fans for over 1000 races and it is DHL who delivers Formula 1 across the globe. For more than four decades, our common values connect us with each other and made it possible to win any logistics races around the world, before the first tires touch the track. We are looking forward to defend our title in each of these races between the races."
The transport volume of up to 1,400 tons have to be transported from one venue to the next within the shortest possible time and with great reliability. That's why DHL employs a team of motorsports logistics specialists who work closely with Formula 1® management and the racing teams. Just like on the race track, it's all about speed, precision and cutting-edge technology.
Stefano Domenicali, President and CEO, Formula 1®, added: "DHL is our longest standing global partner and we are delighted to have signed a partnership extension that demonstrates our strong and collaborative relationship. For the past 16 years we have delivered on and off the track together. We are proud to be working with the world's leading logistics provider as we look ahead to the biggest season ever for Formula 1".
The 2021 FIA Formula 1 World Championship™ begins March 28, with the Formula 1 Gulf Air Bahrain Grand Prix 2021 and closes December 12 with the Formula 1 Etihad Airways Abu Dhabi Grand Prix 2021. The 2021 race calendar takes in 23 races on five continents and is thus more action-packed than ever. This year, drivers, teams and DHL's logistics crew all face the special challenge of three triple headers, where three races are held over three consecutive weekends.
In the first triple header, the action takes place in Europe. The Formula 1 Rolex Belgian Grand Prix 2021 in Spa-Francorchamps on August 29 will be followed by the Formula 1 Heineken Dutch Grand Prix in Zandvoort on September 5. A week later, the Formula 1 Heineken Gran Premio D'Italia 2021 will be held in Monza on September 12.
The second triple header is logistically even more challenging because significantly greater distances have to be covered. A week after the Formula 1 VTB Russian Grand Prix 2021 in Sochi on September 26, it's off to the Singapore street circuit on October 3. And then on October 10, the Formula 1® circus travels to Suzuka in Japan.
There's also quite a distance to cover in the season's third triple header. The first stop is the Formula 1 Aramco United States Grand Prix 2021 in Austin, Texas, on October 24. From there, racing continues in Mexico City, with the Formula 1 Gran Premio De La Cuidad de Mexico 2021 on October 31. The triple header finishes on November 7 in São Paulo, Brazil.
"An intercontinental triple header is where logistics is really put to the test," says Paul Fowler, Global Motorsport Head, DHL Global Forwarding. "Even during the race, before the checkered flag is waved, the DHL team start dismantling and stowing equipment." And for the logistics experts, the job becomes especially difficult when parts have to be flown out and back in again during the three-week triple header timeframe – such as for testing in special laboratories located all around the world.
New events like the Formula 1 Heineken Dutch Grand Prix 2021 in Zandvoort, which is back on the Formula 1® schedule, and the Formula 1 Saudi Arabian Grand Prix 2021, which this year will be held on a new street circuit in Jeddah, also test the logistics specialists. This is why scouts explore the new routes to ensure that, despite unfamiliar surroundings, things run smoothly and everything fits into place. For Paul Fowler, it's challenges like these that make motorsport so appealing: "Behind the scenes, we give our all to ensure that the teams and drivers can perform at their best, and that racing fans everywhere get to see the sport they love."
With the extended partnership, DHL will again be offering two awards: The DHL Fastest Lap Award and the DHL Fastest Pit Stop Award for special achievements by drivers and teams. This year's awards will be presented to the winners in Abu Dhabi on the final day of the racing season.
Made-in-India Battle Royale Indus Gameplay Trailer Revealed via London Takeover, Pre-Registrations Live Now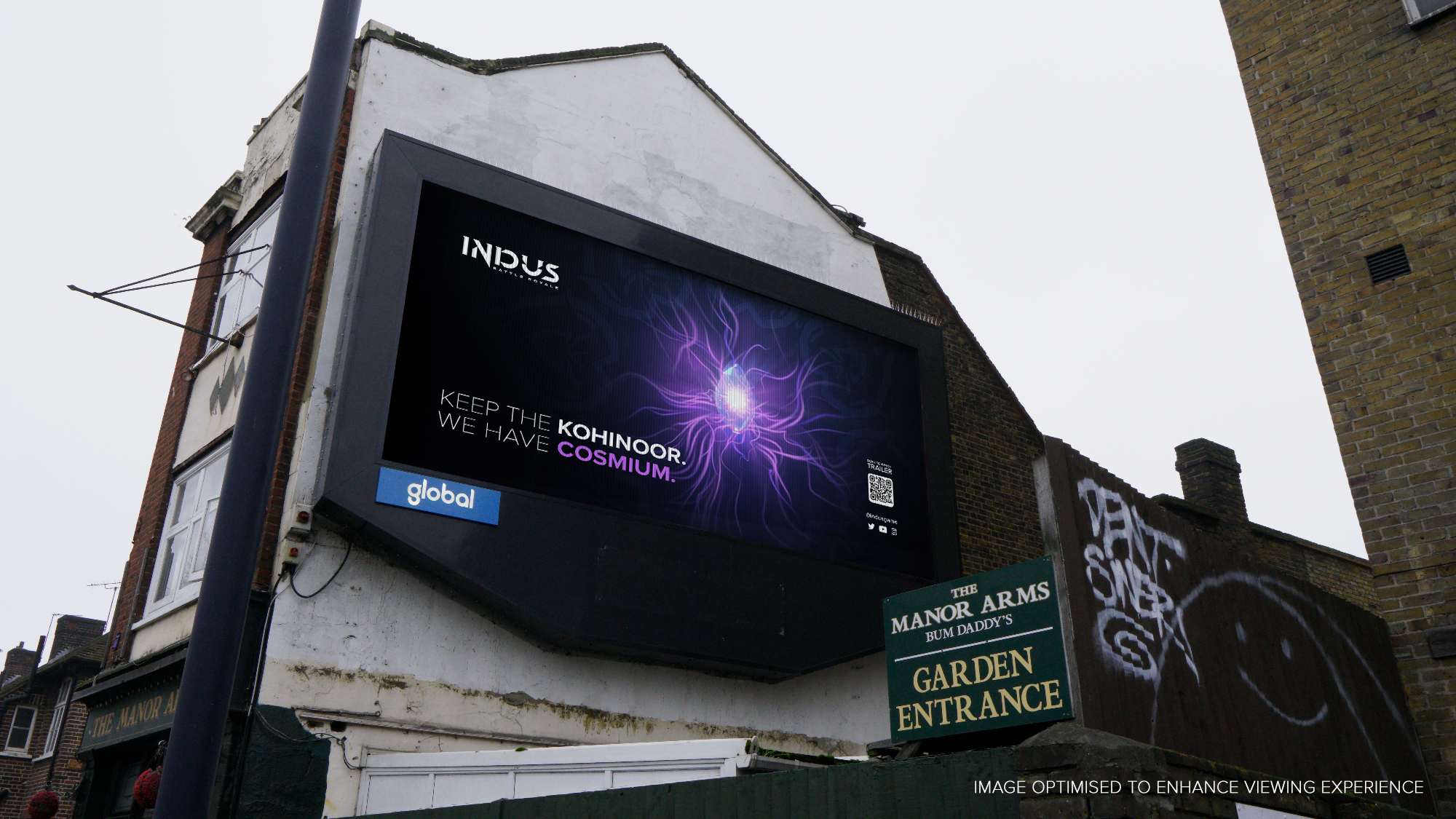 Reading Time:
2
minutes
Leading Indian game developer SuperGaming has revealed the first gameplay trailer for its upcoming Indo-Futuristic battle royale Indus to celebrate India's Republic Day of January 26, 2023.
To launch the gameplay trailer, the company released a series of high-impact takeovers across the biggest locations in London. This is in line with SuperGaming's vision of putting India on the global gaming map much like its previous Indus trailer launch at New York's Times Square to mark India's Independence Day of August 15, 2022.
"As we've been making Indus and seeing its gameplay evolve over the year, we wanted to share it with the rest of the world," says SuperGaming co-founder and CEO Roby John. "This gameplay trailer is for the Indus community the world over that may not have been able to play it with us and to show off the true scale of battle royale that we want you to have when the game is out."
The trailer entices players to discover, loot, and win on Virlok — the game's island map, all while showcasing Indus' weapons, Paragons (the game's character skins), and traversal. It also highlights multiple locations and firefights with an intent of showing the scope and size of the battle royale experience SuperGaming aims to provide.
You can check out the trailer right here:

Indus Pre-Registration Details
Pre-registrations for Indus are now live on the Google Play Store for Android with pre-registrations on the App Store for iOS and iPadOS to follow soon. Pre-registering early will get you exclusive surprises that will make your experience of Indus truly your own.
You can pre-register now for Indus via the Google Play Store.
In the run up to Indus' release date, SuperGaming will have multiple community playtests through the year. The last community playtest was held at Comic Con Bengaluru which was met with a tremendous response from the community, on an average being overbooked by 50 percent for each playtest slot. Players will be able to share their thoughts on various aspects of the game and impact the direction of how SuperGaming crafts its most ambitious title yet.
The first Indus Community Playtest for 2023 will be revealed soon.
For more on Indus, check out the developer blog as YouTube, Discord, Twitter, and
Instagram for the latest behind-the-scenes updates.
nanocosmos is kicking off its 25th anniversary at ICE London 2023 to present refined features for real-time streaming at booth N9-322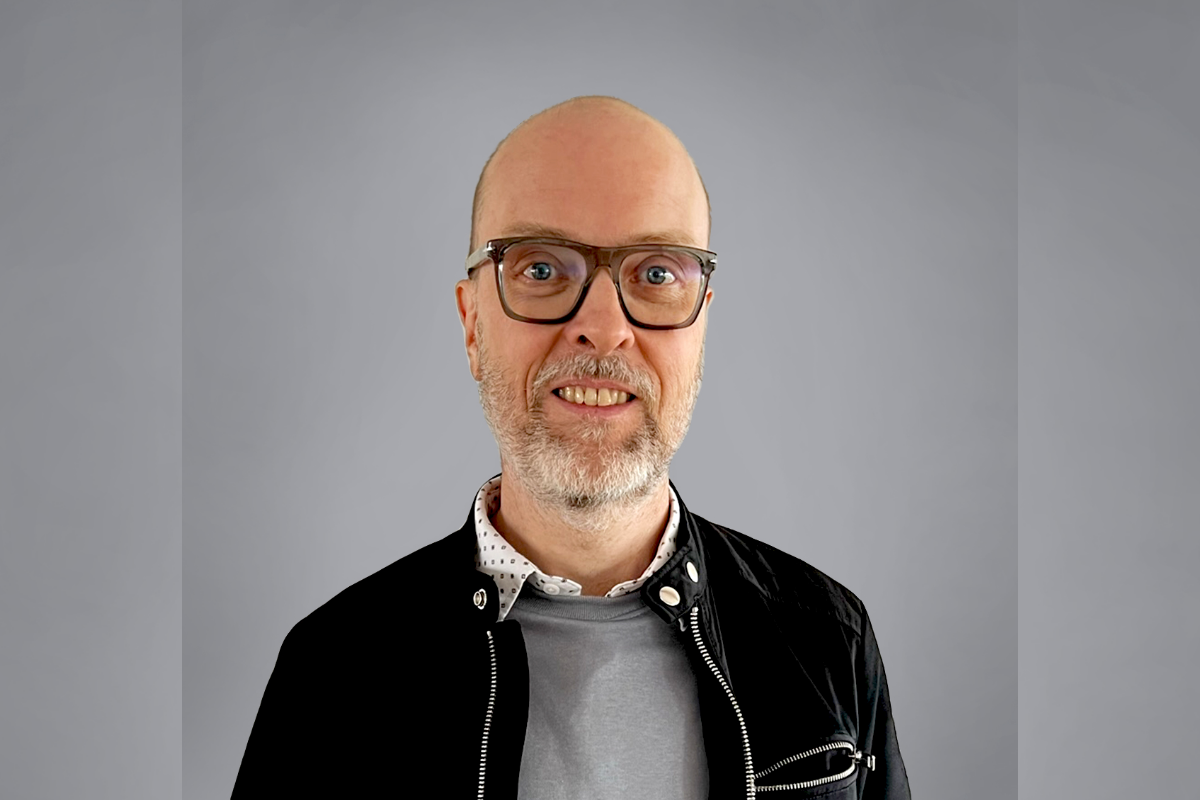 Reading Time:
2
minutes
The well-established and awarded provider for B2B interactive live streaming starts this year's dedicated celebration of the company's 25 years of innovation at ICE London.
Since nanocosmos joined ICE for the first time in 2018, the unique live video streaming platform nanoStream Cloud has raised the bar for live games and live bets being available anywhere at any given time on any device. Right from the beginning, the global gaming industry responded with fantastic feedback in regard to the ultra-low latency live streaming platform that delivers interactive content anywhere in the world on any device – even on mobile platforms, including iOS. The solution has matured and grown into a full featured end-to-end platform with a global network with hundreds of hosts for 24/7/365 operations. This includes unique live video streaming technology and additional tools for analytics and security. Clients from the iGaming and betting space particularly value the fact that the solution combines 100% stability with global access and allows platform operators to deliver interactive games with maximum quality of service and quality of experience for business applications around the world.
CEO and founder Oliver Lietz says: "In the midst of a rapidly changing industry, we noticed that next to the strong demand for games and betting to be available on any device anywhere in the world at ultra-low latency, it is incredibly important for our clients that they can rely on the stability of our platform. 25 years in the audio/video industry is a lot considering how we started in the video broadcast industry with software innovations from the ground off. I am proud that we can dedicate this year to celebrate sustainable innovation and partnerships, which have been our core values from the beginning."
At booth N9-322, the nanocosmos team will showcase their product – nanoStream Cloud – with new features that highlight ease of use and refine the focus on Quality of Service and Quality of Experience.
New technical features to boost iGaming, betting and live casino include expanded global footprint, security, ease of use and the SRT launch
The smart spectrum of nanoStream Cloud delivers games in real-time, provides adaptive, data driven streaming for improved Quality of Service and Quality of Experience and relies on a strong Content Delivery Network, which has been significantly expanded over the last 12 months and which now further improves scalability to South America.
A series of new features make it easier and faster for stream administrators to manage and secure their streams: nanocosmos will launch nanoStream Guardian at ICE, which extends nanoStream Cloud's security features to protect streams from misuse. Based on IP and referrer blocking, users can create blocklists for their organization and easily control which pages and users are allowed to play their streamed games.
In addition, new API routes are now available within Analytics: This allows customers to better observe their streams and to optimize the performance of their delivered content. Clients can now detect issues early during the ingestion of content, e.g., by receiving information about data not coming through or dropping bitrates. By contributing to a "healthy streaming workflow" right from the beginning, clients can optimize the quality of experience for their customers based on adaptive bitrate streaming on any device and network. Another highlight is the official launch of the SRT and Whip streaming protocols for improving live stream quality in bad network situations and from distant locations.
At ICE booth N9-322, the nanocosmos team plans to run special events and activities to celebrate 25 years of innovation.
MGA Games presents Circus Mystery, the first slot game on the market featuring mini-games with hidden objects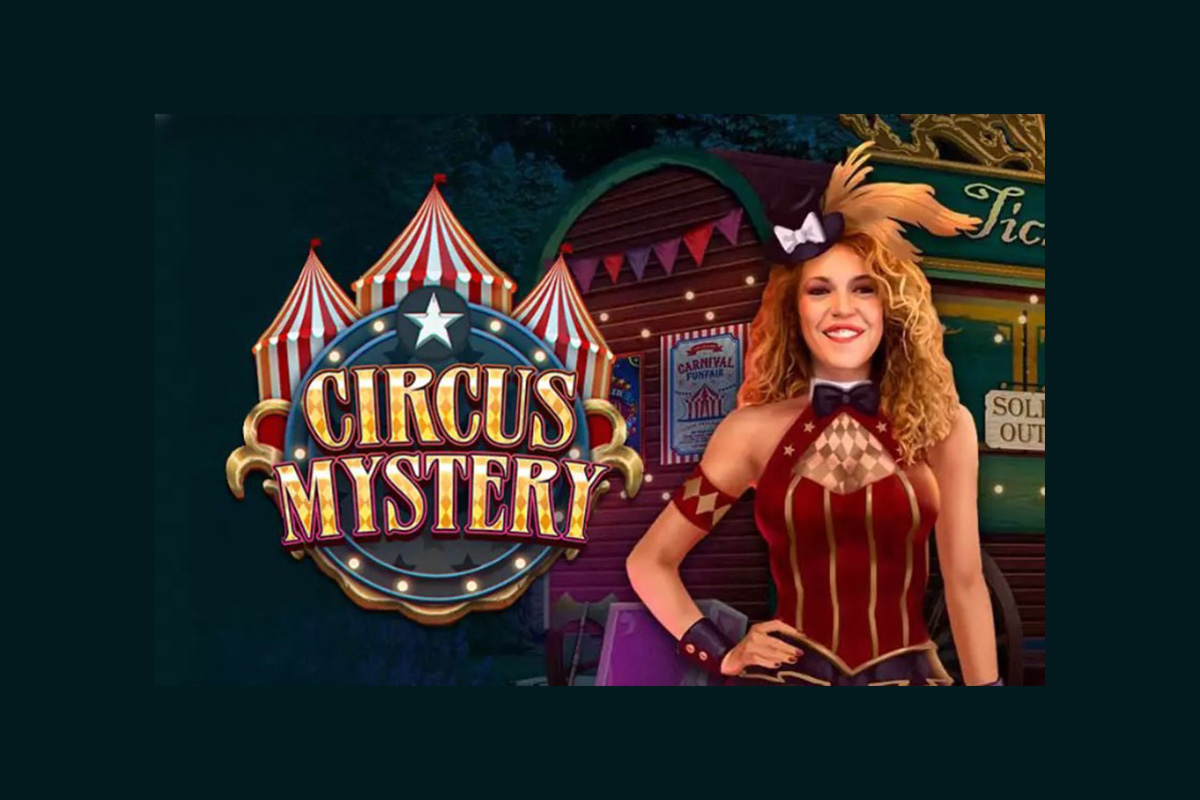 Reading Time:
< 1
minute
Jokers, cannons, and top hats welcome players to Circus Mystery, the new casino slot game from MGA Games. A game that invites you to explore the mystery behind its circus reels.
With great themed music, the slot game's protagonist acts as the master of ceremonies and leads the players to the big circus stage. With its 5-reels, in the main game, artists, acrobats, and clowns present the most wonderful show in the world.
In addition, the slot game incorporates an outstanding innovation with its 'hidden objects' mini-games, which makes it the first slot game on the market with this new option. When a player gets 3 or more bonus symbols in the main game, they can access the Circus Mystery mini-games. There are 3 in total, the circus tent, the office full of mysterious objects, and the secret room of chests. Players are encouraged to play the different mini-games and find a hidden key. In two of them, players must locate the hidden objects, either manually or by allowing the game to do so automatically by clicking on the 'play' button.
Circus Mystery is a technologically perfect product, designed with MGA Games' Triple View technology, that allows you to play from any device without waiting, thanks to sequential loading. MGA Games remain true to its philosophy of continually improving and offering better effects, graphics, and animations, as seen in this slot game. The moving birds, balloons, spotlights on the reels, and confetti celebrations all deliver the authentic magic of the circus.
Circus Mystery is a low-volatility game with 25 prize lines available in multiple languages. It will be available to international operators as of January 30th, 2023.