Who will be crowned 2020/21 ePremier League champion?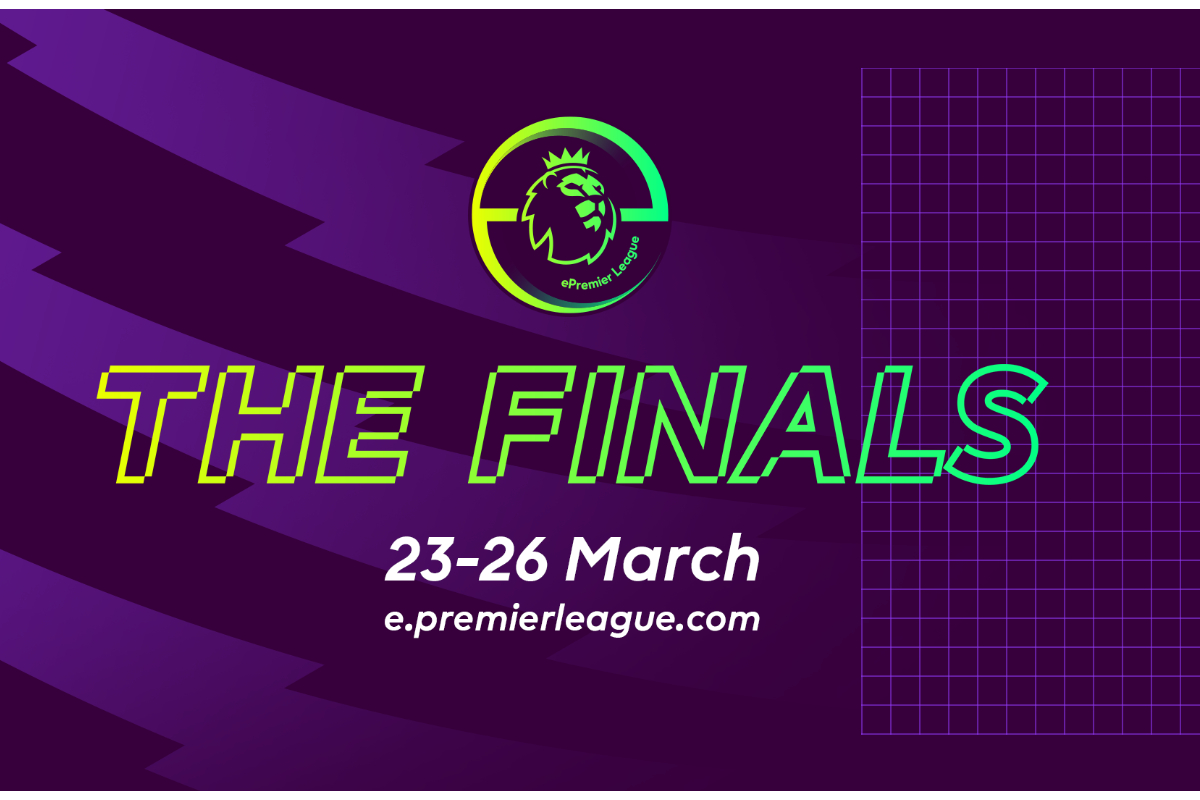 Reading Time:
3
minutes
The ePremier League (ePL) 2020/21 Online Finals take place from Tuesday 23 March, as some of the world's finest EA SPORTS™ FIFA 21 players compete for the chance to become ePL Champion.
The ePL is the only tournament to give players based in the United Kingdom the opportunity to compete as and represent their favourite Premier League football club in formal competitive gaming entertainment.
After the 20 Premier League clubs hosted thrilling ePL Playoffs, 40 competitors have advanced to the Online Finals, which begin with the Xbox One Group Stages and Quarter-finals on Tuesday 23 March (2-8pm). The PlayStation 4® Group Stages and Quarter-finals take place on Wednesday 24 March (2-8pm), with the eight best players making it through to Friday's Finals Day (6-10pm). They will compete for the coveted ePL trophy, a prize pool of £40,000 and all-important seats in the EA SPORTS FIFA 21 Global Series European Playoffs this summer.
The ePL Finals are being hosted from the Gfinity Arena in London, with all gameplay taking place remotely. Fans in the UK can watch on Sky Sports, BT Sport, BBC iPlayer and BBC Sport online. The Finals will also be shown on Premier League channels (premierleague.com, Facebook, Twitter and YouTube) and http://twitch.tv/EASPORTSFIFA, as well as being made available to viewers around the world by international licensees. Over the last two seasons, the ePL Finals reached more than 22 million fans.
Among those to advance to the Online Finals are last year's winner Thomas 'Hashtag Tom' Leese, representing Tottenham Hotspur, and inaugural ePL champion Donovan 'Fnatic Tekkz' Hunt, who is once again playing on behalf of Liverpool.
Hashtag Tom said: "I would love to retain my ePremier League trophy as I think the best players are the ones who can do it consistently and win numerous honours. If I could win back-to-back ePL titles, it would be a big statement and secure my place as one of the top players in EA SPORTS FIFA.
"I am a massive Spurs fan and I'm buzzing to represent them. It would be great to defend my title on behalf of the club I support, so I'm very happy to be able to represent them."
Last season's surprise ePL runner-up Marc Marley is once again through to the finals, this time representing Brighton & Hove Albion. Other established names from the EA SPORTS FIFA Global Series who will be competing include Spencer 'HUGE GORILLA' Ealing (Sheffield United), Diogo 'Falcons Diogo' Mendes (Chelsea), Tunahan 'Bundled Unsal' Ünsal (Wolverhampton Wanderers), Damian 'Damie' Augustyniak (Fulham), Olle 'Ollelito' Arbin (Leeds United) and Manchester City duo Ryan 'MCFC Ryan' Pessoa and Shaun 'Shellzz' Springette.
Premier League Commercial Director Will Brass said: "We are looking forward to the third ePremier League Finals, with some of the highest-ranked EA SPORTS FIFA players going head to head on behalf of Premier League clubs. It's great to see familiar faces from previous years returning to fight for the title, alongside some new challengers.
"Sadly, we are unable to host the finalists at a venue for the second year running due to Covid-19 but, thanks to EA SPORTS and our broadcast partners, fans in the UK and around the world will be able to tune in live as the matches take place remotely with expert commentary and analysis from the live studio.
"There will be plenty of thrilling action on the way to finding out who will become this season's ePremier League Champion, and I look forward to seeing who is going to be the latest star to get their hands on the trophy."
The ePL 2020/21 Online Finals will consist of three tournament stages: a double-elimination group stage featuring 20 players per console, a single-elimination playoff bracket with the top eight players per console from the group stage, and the cross-console final which pits the top player from each platform against each other for the ultimate honour of ePL Champion and a £20,000 first prize.
Brent Koning, Group Director & Commissioner, FIFA Competitive Gaming said: "The Premier League is the most popular football league in the world and the ePremier League featuring the most-played sports game on the planet shows the unrivalled ability of EA SPORTS FIFA to connect fans to football at scale through esports.
"We believe competitive gaming entertainment is the number-one opportunity for growing the love of sports. The ePL and the involvement of all 20 world-renowned clubs illustrates just how much EA SPORTS FIFA is integrated into the future of football."

Pixion Games Announces Esports-focused Web3 Game Fableborne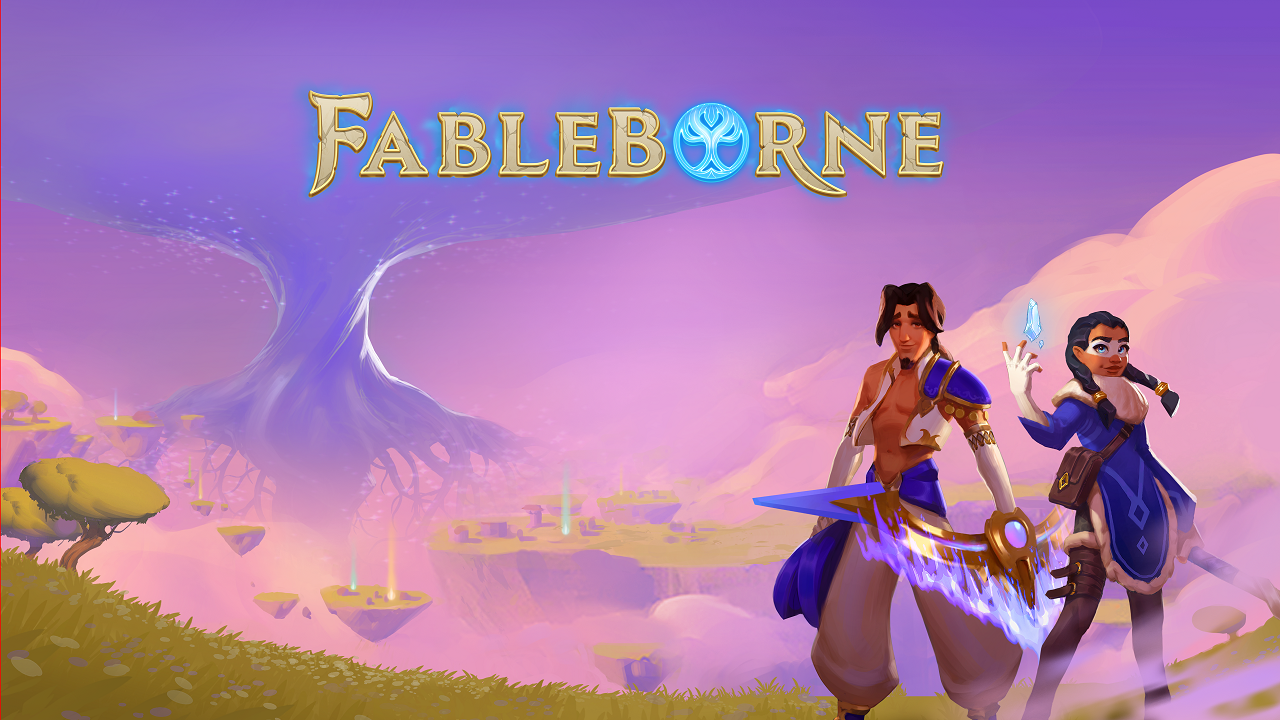 Reading Time:
2
minutes
Pixion Games has announced their first game, Fableborne, available from later this year. The London-based studio has formed to build competitive multiplayer mobile-first experiences that are accessible for everyone in bitesize sessions.
The game, which has been under development for more than 18 months, is an action RPG blended with strategic base building, created by seasoned industry veterans with experience at leading studios and publishers including Konami, Blizzard, Riot, King, Sony, Wargaming, Pixonic, Ubisoft and NCSOFT to name a few. Over the last two-and-a-half years, Pixion Games has been prototyping, testing, and killing games multiple times to validate the fun gameplay, before turning it into the extensive production that Fableborne has become today.
Fableborne's core gameplay loop is easy to pick up and does not requires a huge time investment, but still provides a deep and engaging experience to keep players challenged.
Introducing Lunchtime Esports
With Fableborne, Pixion is introducing a new category of competitive play, "Lunchtime Esports", a unique concept that brings the world of esports to everyone at their own pace. Living under the "Pixion League" banner, the experience takes an asynchronous approach, meaning competitive play happens whenever suits the player, all in-app.
Unlike traditional esports, the easy to pick up nature of Fableborne means that even players with little time can enjoy the game and reap the rewards of competitive play. However, the depth and complexity deliver an engaging ongoing challenge as players explore the lore and venture into the mysterious Shatterlands at their own pace, building their standing in the "Pixion League" as they go.
Play to Own in Fableborne
"Play to Own" disrupts the usual "Pay to Win" and "Play to Earn" models in mobile and blockchain gaming. In Fableborne, players can acquire digital assets through a direct purchase, or by playing and accumulating rewards in Pixion League. By making Heroes and many more aspects of the game NFTs, Pixion is giving players an option to truly own their customised Heroes, islands and other in-game items, making players' investment valuable without requiring them for progression.
Ultimately, Pixion wants to create a fairer economy by making NFTs more accessible to all players. In this case, players can start playing for free, progress, gain rewards and claim their NFTs. Pixion aims to drive a strong, player-powered game economy that is meaningful and engaging for all levels of player.
"Fableborne is a competitive mobile-first multiplayer game, but it doesn't demand an unreasonable amount of players' time. Players can have a fun, rewarding and enriching experience, battling other players or completing quests, creating smart and powerful strategies over their lunch break or as they travel. We all know the struggle of finding the time to have satisfying gaming experiences and keeping up with the competition. Fableborne is the antidote to this – a new category of esports games that fits around your lifestyle and plays the way you want it to," Kam Punia, Founder and CEO of Pixion Games, said.
Global Esports Tour 2022 Season Heads Around the World with a $1M+ Prize Pool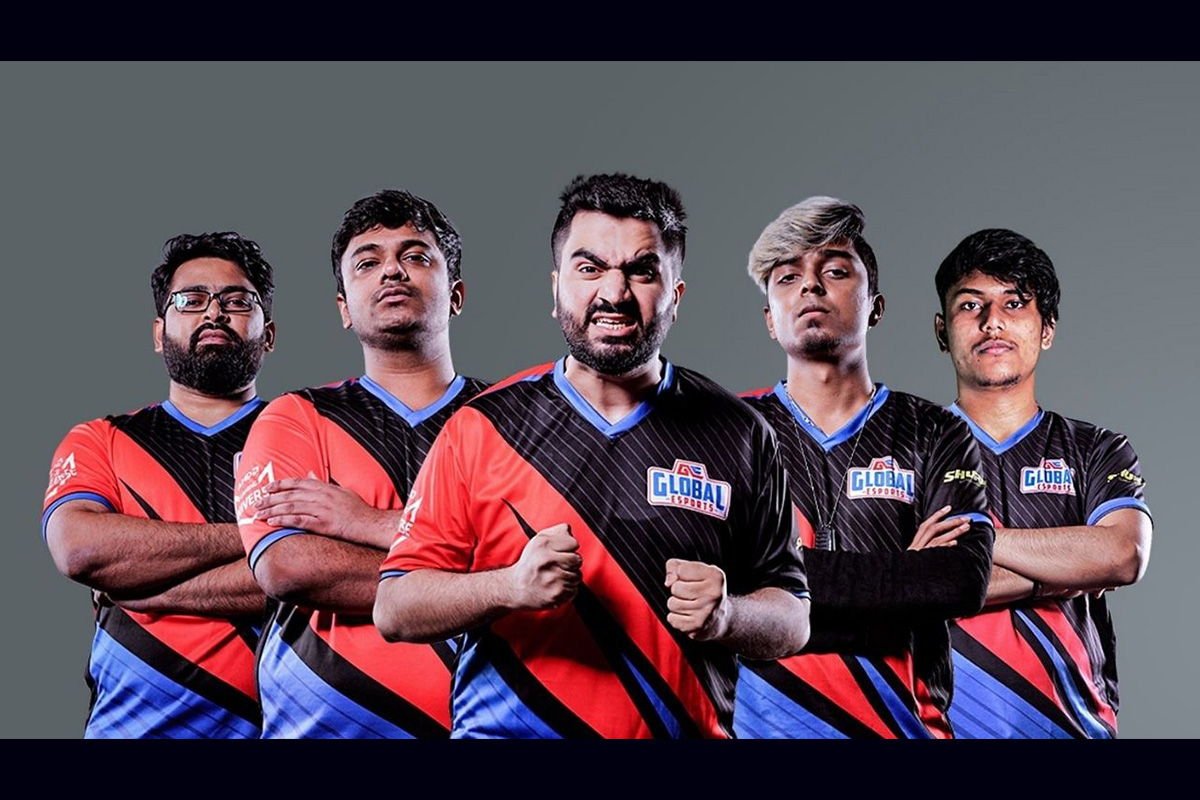 Reading Time:
< 1
minute
Following the success of the 2021 Season, the Global Esports Tour returns for its second season, with Dubai kicking off the 2022 Season of the professional esports tournament. The GET will commence this June 9-11 as part of Dubai's EMG 2022 Esports Festival, organised by the Esports Management Group (EMG).
The GET comprises a series of competitions staged across key global cities throughout the year. Each tournament stage will showcase a unique esports title. The first of this year's GET series will be played on CS:GO. The GEF has established a total prize pool of $1 million+ this season.
"With more than 500 million fans for our inaugural Global Esports Games in Singapore in December, the second season of the Global Esports Tour 2022 is set to be epic as players, athletes and fans return to live events around the world. We are hyper-focused on presenting powerful opportunities on the best stages in the world as the GET 2022 is locked in for our #worldconnected community to meet, play, compete and connect live in person," Paul J. Foster, CEO of the GEF, said.
Following the recently concluded Expo 2020 Dubai, Dubai kicks off the GET world tour across key global cities this year and will be the first of a series of global esports events in the GEF 2022 calendar.
The GEF #worldconnected community will head to Birmingham on August 6-7, 2022, for the first-ever Commonwealth Esports Championships; and Istanbul 2022 Global Esports Games in December.
NuxGame Improves Its Sportsbook Solution Performances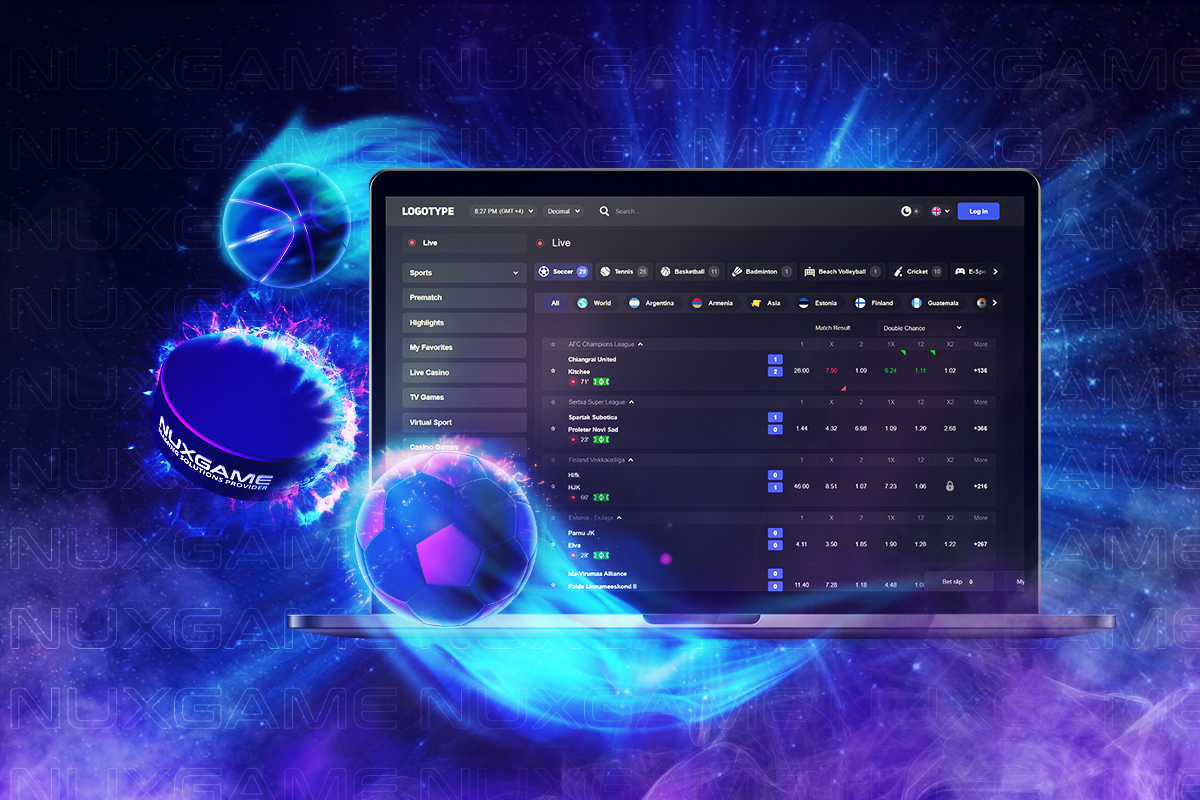 Reading Time:
2
minutes
NuxGame updates its bookmaker software for sportsbook platforms. The software has every component and integration required for business operating. Now, bookmakers can take an equipped sportsbook component for installation to their websites to provide their customers with new features.
With NuxGame sports betting software, bookmakers can now give punters pre-match and live wagering on over 70,000 sporting events every month. NuxGame software contains every major tournament, top league, and every other notable sporting event to attract punters.
The sports NuxGame offers are Tennis, American Football, Futsal, Soccer, Table Tennis, Basketball, Rugby, AFL, Baseball, Volleyball, Cricket, Handball, Boxing, Darts, and so on.
Besides that, NuxGame is a solution for every top eSports league which includes Rainbow Six, League of Legends, CS GO, Valorant, Overwatch, and much more.
One of the many advantages of the company's solution is the advanced betting odds system. NuxGame offers over 600 unique types of odds which are viewable in Fractional, Decimal, or American format. In addition, NuxGame renders comprehensive guiding principles to bookmakers. These principles make the integration process quick and without complications.
NuxGame solutions give the platform that comprises user management, sports, finance, risk and odd management, and so on. That aside, NuxGame offers the sports wagering API which makes the integration of any sport possible.
Turnkey is a NuxGame solution providing a complete gaming platform with accessible website frameworks, premier customized odds, thousands of casino games, an adjustable bonus system, and so much more.
Sport Engine is the solution giving betting odds core to make possible for clients to build their own platform considering their personal views on what their brand will be.
Retail is a software solution for land-based bookie business. It provides bookmakers with a live monitor solution, a user-friendly platform, and powerful admin panels.
NuxGame is an iGaming provider offering fully-fledged sportsbook solutions for a successful bookmaker business.