Superstar Acts Join Guild Esports' First Online Gaming Festival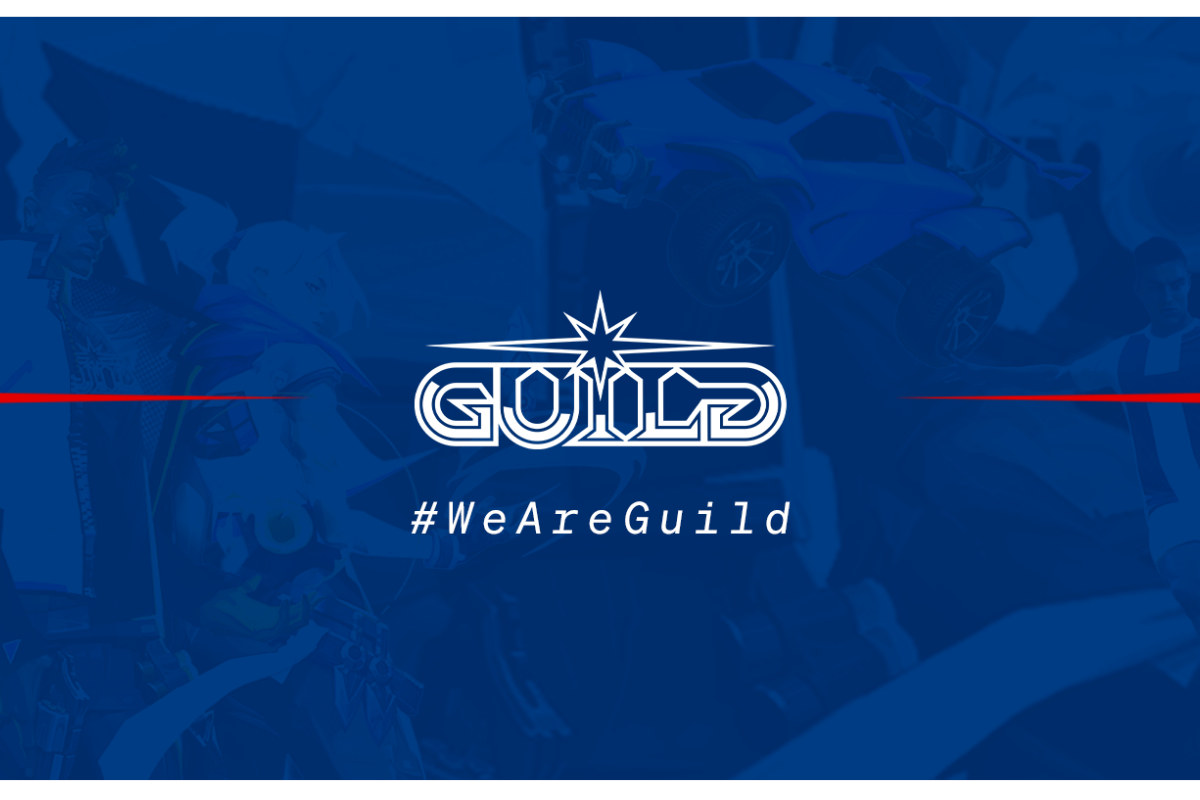 Reading Time:
3
minutes
Super Stream Sunday is Guild's mega 5 hour live event featuring some of the most exciting names in the gaming and entertainment industries
Catch Tom Grennan, Conor Maynard, Talia Mar, Yizzy and a stellar line-up of names on March 28th 5-10pm GMT on Twitch & YouTube
Guild Esports, the global esports organisation co-owned by David Beckham, is proud to announce an elite line-up to join its first Super Stream Sunday – taking place on the 28th March, 5-10PM GMT on Twitch & YouTube. Super Stream Sunday is Guild's first online gaming festival – where headline names will compete alongside its roster of professional gamers and content creators.
Topping the lineup is Tom Grennan & Conor Maynard. Tom is fresh off the back of a first number one album, two singles in the UK top-40, and a string of sellout shows announced across the UK. Conor is a world-renowned performer, most recently seeing rapid success on YouTube and being granted a Diamond play button for 10 million subscribers.
The big question is – can they handle the heat of competitive gaming?
Self-confessed FIFA fanatic Tom will not only be testing his skills alongside the best in the business in Guild's professional athlete Niklas Raseck, but he'll also be competing with prince of grime Yizzy. Yizzy continued his rapid rise to fame last year with his aptly titled track 'Grime' with the critically acclaimed JME, and also made a track for Guild to mark the launch of its first lifestyle apparel line.
Meanwhile Conor will be battling it out for Rocket League bragging rights alongside leading streamers and entertainers Randolph & Nathan Dawe. Rapper Randolph is known for his passion for all things gaming, while Nathan most recently collaborated with Little Mix on the smash hit 'No Time For Tears'.
They're joined by the multi-talented Talia Mar, who will take part in the variety gaming segment of the show. An established singer, YouTuber & content creator, and rising streamer, few have seen the range of successes that Talia has. Alongside her will be rapper and cultural icon Big Zuu, who has recently taken his talents outside of the studio and into the kitchen with his first book launch and the hugely popular TV program 'Big Zuu's Big Eats'.
Hosting the variety session will be Guild's very own Gee Nelly, leading streamer and content creator and founder of the Nelly Nation. Gee is best known for her variety gaming streams and interaction with her loyal followers. Also taking part in the session will be a host of other creators, including Harrie, SnowMixy & Niki Nihachu. Niki's success in the scene has seen her gather nearly 1.5 million followers on Twitch.
Meeting them there will be leading entertainer and streamer Harry Pinero. Harry will have to keep up with Guild's recently crowned #1 EU Fortnite Team as he tests his shooting aim in the Fortnite section.
The stream will be broken into hour long segments, each with a different host and guests.
Yizzy commented, "No one is doing things like Guild at the moment. They recognise how culture crosses over and comes together – from gaming, to music, to entertainment. I'm looking forward to testing my gaming skills against some of the best players in esports, and linking up with other talented performers".
Danny Lopez, Director of Brand & Content at Guild added: "It's been a dream of mine to create a festival style extravaganza that showcases all of Guild's talent, and merges all aspects of youth culture; music, sport & entertainment. Super Stream Sunday brings that dream to life, enabling us to share entertainment with people from all different backgrounds & interests through the power of gaming".
With something for everyone, Super Stream Sunday is an event you won't want to miss! Come and drop in from 5pm GMT on March 28th at twitch.tv/guildesports

NODWIN GAMING BRINGS THE EXCLUSIVE HINDI BROADCAST OF APAC LAST CHANCE QUALIFIERS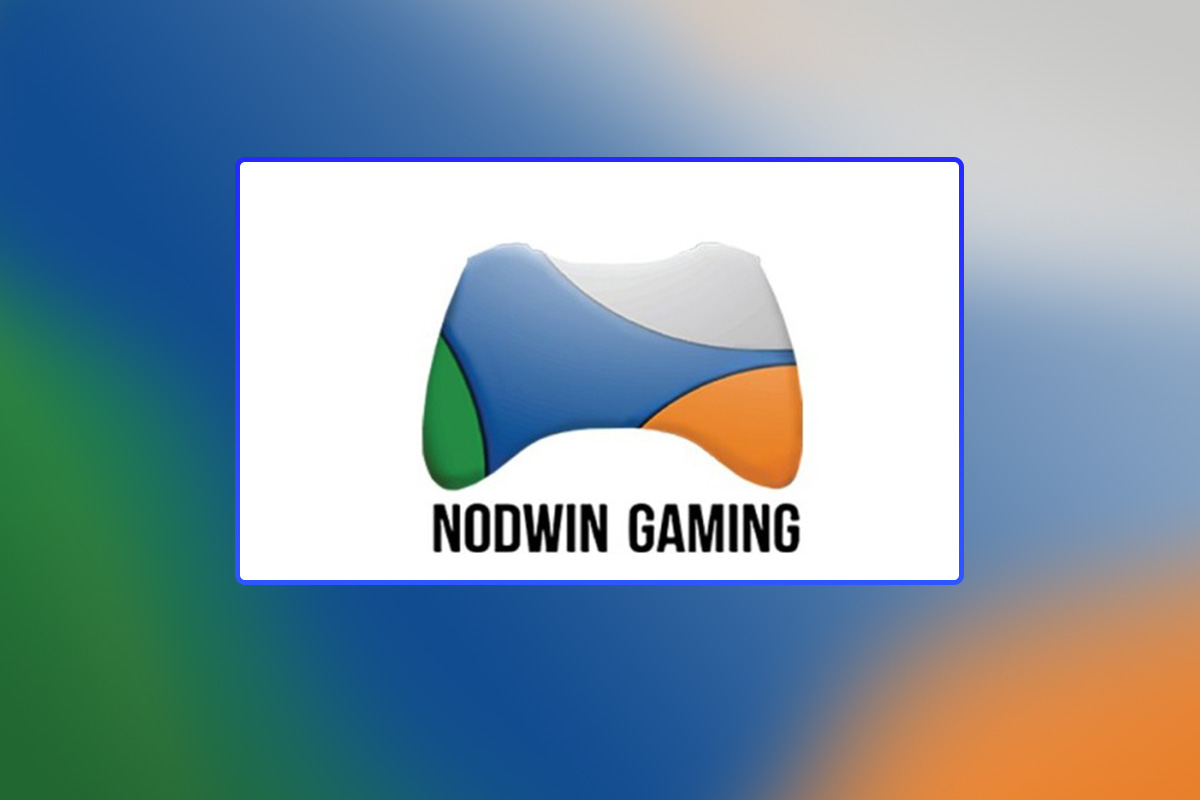 Reading Time:
2
minutes
The Hindi broadcast will run on Nodwin Gaming YT channel from 11-17 October
South Asia's Leading esports company NODWIN Gaming is all set to do the exclusive Hindi broadcast of the Asia Pacific Last Chance Qualifiers dated from 11-17 October on Nodwin's official Youtube channel.
The APAC LCQ will play the best teams from Korea, Japan, China, Southeast Asia and South Asia in the penultimate qualifiers for the Valorant Champions Tour. The South Asia region saw an open door to the APAC LCQ through the Valorant Conquerors Championship by Nodwin Gaming that earned the winner a slot in the qualifiers for VCT. Indian team Global Esports emerged victorious and advanced to the APAC LCQ.
For the first time in PC esports history, South Asia witnessed a total peak viewership of 60K and garnered 6 million views for the whole tournament. Out of which 76.6% was for the Hindi broadcast alone. The hype and the reception for the India qualifiers and the Grand Finals were phenomenal considering the number of people tuning in to watch the matches. The Grand Finals of VCC happened to be El-Classico, the synonym for the greatest rivalry in the Indian Valorant circuit between Global Esports and Velocity Gaming. The tournament ended with Global Esports winning 3-2 in a nailbiter. From losing India Qualifier #1 to winning the title, GE won hearts and praises from all around the world. We will get to see them competing in APAC LCQ for a slot in VCT.
"APAC LCQ is taking the finest team forward and we can't wait to see how the competition pans out. After giving a great reception for VCC, I'm sure the fans will be eager to watch the LCQ as well and what could have been better than a dedicated Hindi broadcast by Nodwin itself. Let's make our presence felt. All the best to the lads at Global Esports, make us proud", said Akshat Rathee, MD & Co-Founder, NODWIN Gaming.
"LCQ broadcast in Hindi is a great way to bring our community together to cheer for Global Esports, and when you have the entire region rooting for you, anything is possible! Personally, I am a big fan of Global Esport's journey so far and I will definitely be rooting for them on the Hindi broadcast on Nodwin Gaming's channel. Do drop by to send some luck to the boys. All excited to see some Skrossi supremacy", said Sukamal Pegu, Publishing Leader, India & South Asia, Riot Games
The hype created from the Valorant Conquerors Championship by NODWIN Gaming solidified the region's presence in the global map of Valorant esports and its journey in the VCT.
The exclusive Hindi broadcast is aimed at bringing a local flavour to great competition for the ardent lovers of the game and the tournament in India.
Epic Esports Events Announces Dota 2 Champions League Season 4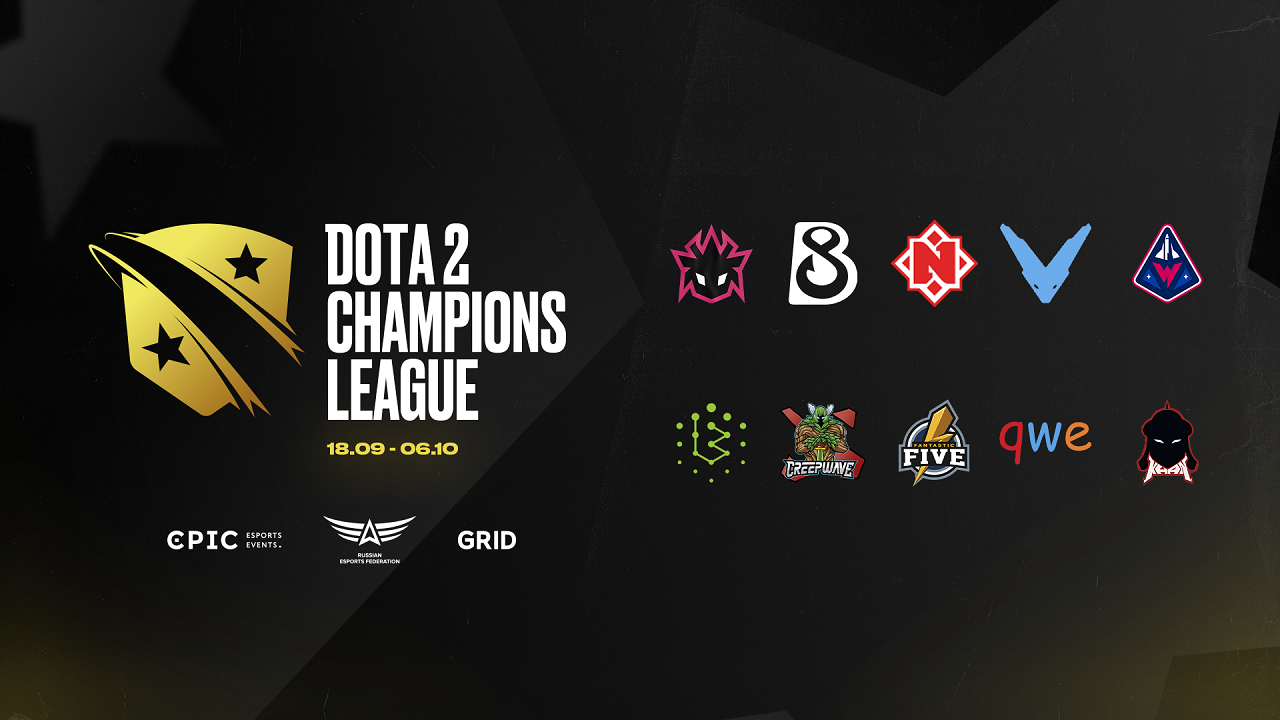 Reading Time:
< 1
minute
The tournament operator Epic Esports Events with the support of the Russian Esports Federation will hold Dota 2 Champions League Season 4. The tournament will be held from September 18 to October 6, where teams will draw a prize pool of $50.000.
Dota 2 Champions League Season 4 participants:
D2CL Season 3 Winner — V-Gaming;

B8;

PuckChamp;

Fantastic Five;

Nemiga Gaming;

Brame;

Winstrike Team;

Creepwave;

The Open Qualifier winners — Khan and qwerty.
The group stage matches will be played in the Round Robin system in the bo3 format.
The group stage participants with the highest number of points will advance to the playoff stage, where they will compete in Double Elimination bracket, in the bo3 format up to and including the semifinals. The final match will be played in the bo5 format.
Qualifier matches will be Single Elimination bo1 up to the semifinals, from then teams will play bo3.
The Dota 2 Champions League tournament series started on July 19. 5 championships will be organized with a total prize pool of $250.000. The Russian-language tournaments broadcast is conducted by the RuHub Studio, you can follow them on the studio's channel on Twitch and on VKontakte social network. Broadcasts in English are held on The EsportsBible (TEBTV) platform. Epic Esports Events has also furthered their partnership with GRID esports who remain as the exclusive data partner for each tournament in the series. GRID will continue using their technology to improve the viewing experience across the broadcasts.
WePlay Esports Invitational: Initial Results and Photo Tour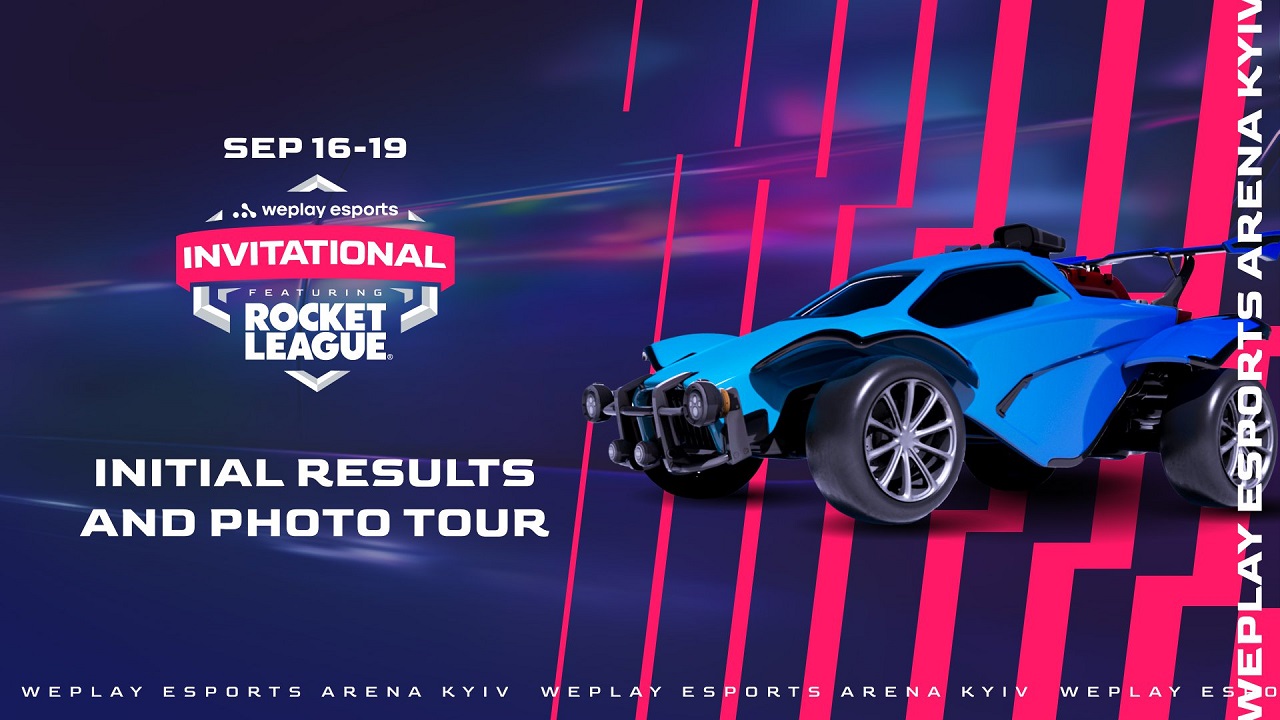 Reading Time:
< 1
minute
On September 16, the first Rocket League tournament hosted by WePlay Holding kicked off at the WePlay Esports Arena Kyiv. All participating teams have already shown their skills in the matches, and here are the results.
The first tournament day of the WePlay Esports Invitational featuring Rocket League began with the quarterfinals between the teams of each region in a Bo7 format.
Results of the first game day — EMEA:
Team BDS 4 : 0 Sandrockgaming
Vodafone Giants 0 : 4 Guild Esports
Team Vitality 4 : 0 Dignitas
SMPR Esports 2 : 4 Karmine Corp
Results of the first game day — NA:
Spacestation Gaming 3 : 4 Shopify Rebellion
ENVY 0 : 4 FaZe Clan
G2 Esports 4 : 1 Rogue
The General NRG 4 : 1 Soniqs
The WePlay Esports Invitational is the first Rocket League tournament hosted by WePlay Holding with the support of Psyonix. The tournament is to take place on September 16–19, 2021, with a total prize pool of $100,000.