LeoVegas investing in SharedPlay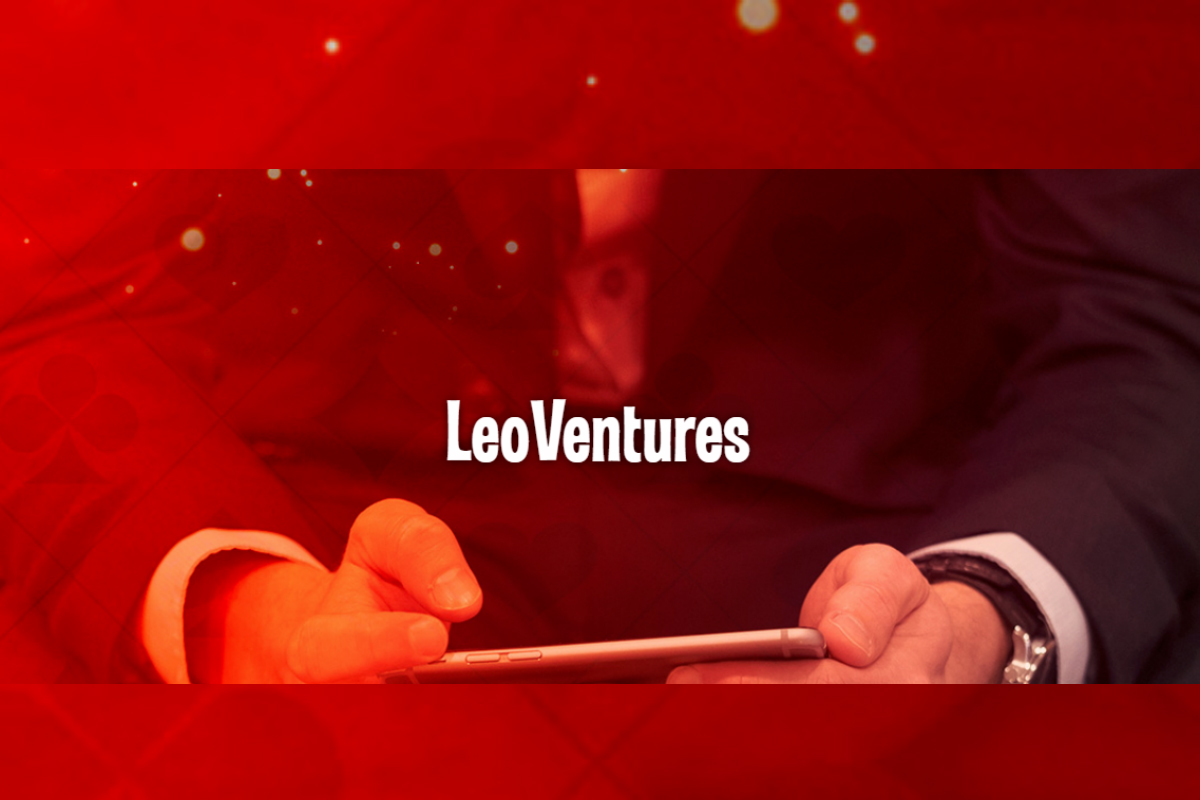 Reading Time:
2
minutes
LeoVegas, through LeoVentures, is investing EUR 1.1 m for 25% of the shares in SharedPlay with an option to increase its ownership in the future in accordance with predefined conditions. SharedPlay is a new company that enables players to share their gaming experiences with each other, among other things through the industry's first solution for playing casino games in multiplayer mode. The company was founded by Karolina Pelc, one of the most prominent profiles widely associated with casino product and innovation expertise.
Interest in sharing and following each other's experiences online has long been popular in other entertainment categories such as computer games, music and film. This trend is now growing also in gaming and casino. SharedPlay's mission is to transform solitary game sessions into engaging multiplayer and entertaining experiences. This is made possible by being part of a social community while playing and enables players to share their experiences digitally.
"We see a new behaviour in the gaming market as well as in many other digital consumer segments – it's about sharing your fun and excitement with your friends, but also with others who have the same interest," comments Gustaf Hagman, LeoVegas' Group CEO. "The team we are investing in is world-class, and SharedPlay has a unique position with the opportunity to drive the next step in the social casino experience."
Karolina Pec, founder and CEO of SharedPlay, comments: "SharedPlay was established to capitalise on the opportunities that exist in the current trends in our rapidly growing industry. I have closely followed the development of social platforms, how we consume moving pictures, and how it has become part of the gaming industry. We aim to create the best and most engaging product for making casino more social among players. There is incredible potential in the strong engagement that exists among the new generation of casino players combined with a safe and secure gaming experience. LeoVegas is a dream partner, as they are passionate about the gaming experience and innovation in product development, and have shown through their other investments that they are proficient at driving growth and creating value."

Ninjas in Pyjamas wins Red Bull Home Ground open qualifier to earn a place in the Finals against the biggest VALORANT teams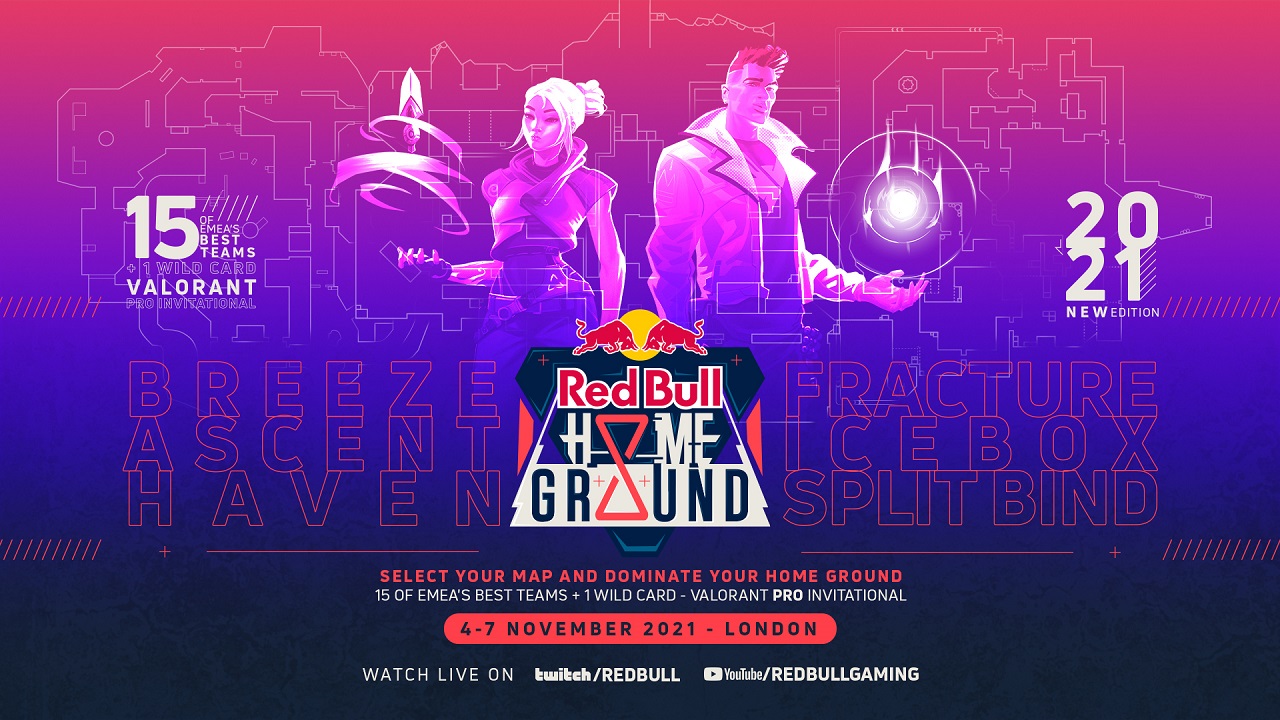 Reading Time:
2
minutes
Ninjas in Pyjamas mount a thrilling comeback to emerge victorious in the Red Bull Home Ground open qualifier final and seal a place at the pro VALORANT invitational in London, November 4th-7th.
Battling through a field of 64 teams across three intense days of competition, the open qualifiers culminated in an epic Thursday night showdown between London United and Ninjas in Pyjamas, with the Stockholm-based team scraping a hard-won victory that seals a place in the star-studded Red Bull Home Ground Finals.
Streamed on The Goose House's Twitch channel and casted by Ryan "RyanCentral" Horton and Vincent "Zescht" Talmon-Gros, the Final proved a gruelling series. London United scooped the first match, before a resurgent NIP returned the favour to set up a climactic deciding third round.
Going to the wire in the best-of-three clash, fans also got to see new map Fracture in competitive action for one of the first ever times. With the stakes high and tensions higher, it was nearly impossible to separate the two teams during the early clashes in the third round, before Ninjas in Pyjamas eventually pulled away to earn an incredible comeback win, and secure a place at Red Bull Home Ground against the very best VALORANT teams in November.
Cementing the final spot for Red Bull Home Ground, Ninjas in Pyjamas completes the sixteen-team lineup that features many of the biggest VALORANT teams, including G2, Team Liquid, Gambit and Na'Vi.
The full lineup for Red Bull Home Ground is as follows:
G2 Esports
Team Liquid
Vodafone GIANTS
Tenstar
Acend
Futbolist
Fnatic
Supermassive
Heretics
Anubis
FPX
Gambit
BIG CLAN
BDS
Na'Vi
Ninjas in Pyjamas
Speaking about the team's win, Ninjas in Pyjamas VALORANT Head Coach Emil "eMIL" Sandgren said: "The qualifier was tougher than expected, with a lot of underrated teams that deserve a lot of credit. That being said, we are happy to go through and will have to bring our A-game for the main event"
Red Bull Home Ground pitches teams in a riveting best of five battle, with the first two opening matches on each team's chosen 'home ground'. Added pressure is put on these opening home and away rounds, rewarding teams that can make the most of their home advantage and turn the tables on their opponent's chosen map. If a team wins these two opening rounds they automatically win the tie, while a stalemate will then default to a best of five format.
The competition pioneers a unique Home & Away structure that delivers an exciting twist to the normal VALORANT format, placing an even greater emphasis on map knowledge and strategy and a new layer of unpredictability to map picks.
Making the competition even more of a spectacle, renowned VALORANT host Yinsu Collins will be leading a lineup of talented broadcast pros bringing the Red Bull Home Ground experience to life throughout the London Finals.
Yinsu will be joined by two iconic pairs of casters, with Lauren "Pansy" Scott and Michael "hypoc" Robins teaming up once again to reignite their rapport after the VALORANT Champions Tour Stage 3 Masters in September, while Mitch "MitchMan" McBride and Tom "Tombizz" Bissmire will pair up to and lend their charismatic expertise.
Guild Esports Terminates Fintech Partnership Over Delays and Payment Issues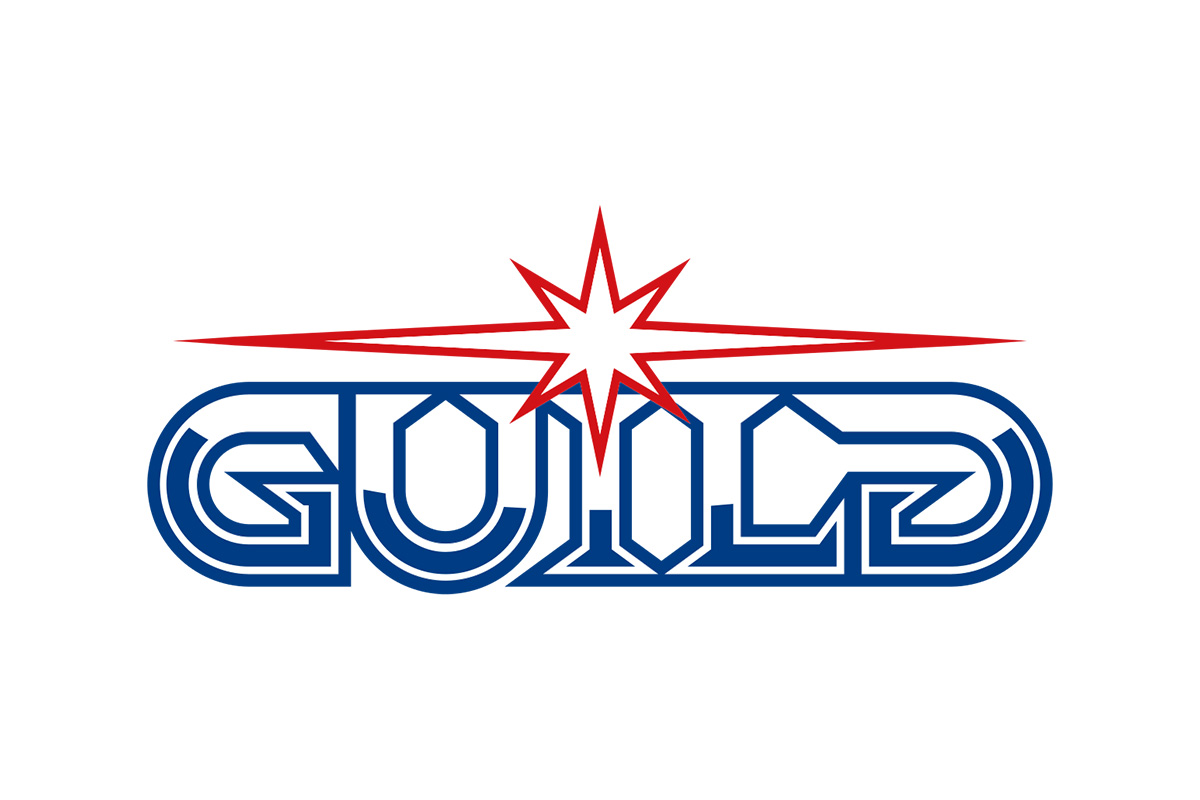 Reading Time:
< 1
minute
Guild Esports has announced that it has terminated the three-year sponsorship deal with a European fintech company, announced on 19 October 2020, following delays in the sponsor's launch and the payment of sums due under the contract.
Under the terms of the agreement, the sponsor was due to commence payments from the date of their global brand launch and unveiling. To date, Guild has not been given any clear timeline for their launch and none of the amounts scheduled under the contract have been paid.
Given the uncertainty about the contract and the strong appetite from other brands to partner with Guild, the Company has elected to terminate the contract with immediate effect to focus on new sponsorship deals that are at an advanced stage of negotiations.
The Company's new business pipeline remains robust, and it continues to generate strong and active interest from consumer brands in a wide range of sectors. In addition, the Company is working closely with its existing global sponsorship partners with whom relations are excellent and in line with expectations.
"We have been very accommodating and patient about this contract but have decided to terminate it due to increasing uncertainty over their launch plans. We are in active negotiations for new sponsorship deals and look forward to announcing these soon," Kal Hourd, chief executive of Guild Esports, said.
The top 10 broadband areas for gamers revealed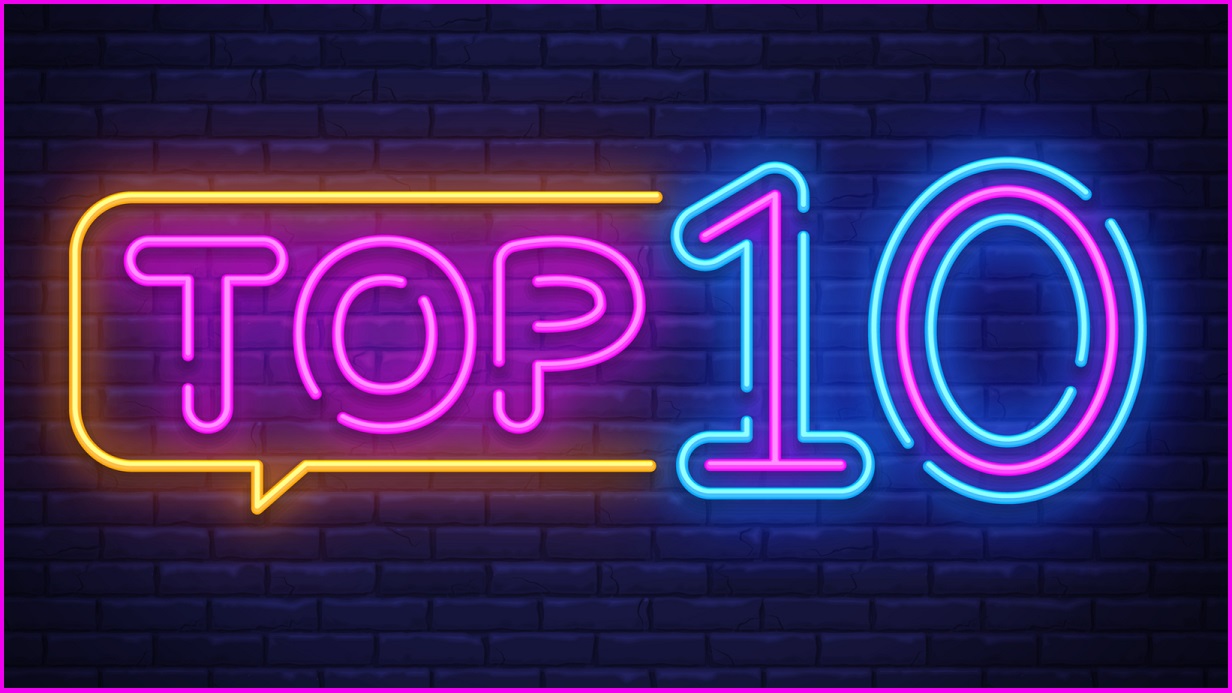 Reading Time:
2
minutes
Research by comparethemarket.com reveals the top and worst UK broadband spots for gamers
Kingston Upon Hull ranks the highest for the top place to game, followed closely by Birmingham
Na h-Eileanan an Iar in Scotland is in bottom place
It's an exciting time for gamers at the moment. Not only did we see the release of FIFA 22 this month, but next month Call of Duty: Vanguard and the Battlefield 2042 are set to launch. For the 46.7million1 UK gamers to be able to enjoy these new games, they'll need to have reliable broadband.
To find out which areas are the top to reside in for the best gaming connection, comparethemarket.com has republished its 'Broadband Impact' report to show where gamers are the most and least likely to be disrupted due to poor internet speeds*. First undertaken in May 2020, average download speeds (Mbps), superfast broadband availability, and households' ability to receive decent broadband have been analysed to see how the results differ today.
The top 10 areas for gamers are as follows:
Rank
Constituency
Region
Average speed (Mbps)

 

% able to receive superfast broadband
% unable to receive decent broadband
Combined gaming score
1
Kingston upon Hull East
Yorkshire and The Humber
165.70

98.90%

0%

2.97

2
Kingston upon Hull North
Yorkshire and The Humber
163.00

98.00%

0.30%

2.90
3
Birmingham, Hall Green
West Midlands
160.90

97.80%

0.10%

2.89
4
Kingston upon Hull West and Hessle
Yorkshire and The Humber
156.40

98.60%

0.10%

2.88
5
Birmingham, Hodge Hill
West Midlands
146.40

99.50%

0.10%

2.84
6
Welwyn Hatfield
East of England
137.60

97.50%

0.10%

2.71
7
Birmingham, Selly Oak
West Midlands
150.50
96.60%
1.00%
2.69
7
St Albans

East of England
135.40

97.40%

0.10%

2.69
8
York Outer

Yorkshire and The Humber
146.70

94.50%

0.20%

2.68
9
York Central
Yorkshire and The Humber
147.40

93.80%

0.40%

2.64
10
Birmingham, Yardley
West Midlands
108.20
98.80%
0.00%
2.53
Overall, the region of Yorkshire and The Humber is leading the way, home to five of the top 10 areas for gamers. Looking at the difference in constituencies, Kingston upon Hull East, and North still claim the first and second spot as they did in May 2020. However, whilst Kingston upon Hull West and Hessle previously held the position as the third top area, the constituency has been knocked to fourth, with Birmingham, Hall Green now creeping its way into the top 10.
Looking at today's worst areas for gamers, three locations in Scotland make up the top three spots. Na h-Eileanan an Iar is the worst place, with just 75.3% of people able to receive superfast broadband, and 10.8% unable to access decent broadband at all. Orkney and Shetland come in second, with only 67% able to receive superfast broadband, and 6.8% unable to access adequate broadband. Argyll and Bute rank third, with 8% unable to receive sufficient broadband.
Commenting, Mubina Pirmohamed, head of digital at comparethemarket, says: "If you're an avid gamer, then you'll know only too well that it doesn't come cheap. Consoles and games can be expensive.
Want to know which other areas have been ranked as the worst for gamers? You can view a full breakdown of the top 10 spots here: https://www.comparethemarket.com/broadband/content/best-cities-in-england-for-gamers/