World-class drivers go head-to-head in The Microsoft GP – Powered by YAS HEAT
Reading Time:
2
minutes
Jamie Chadwick, MaximeMXM and Ramez Azzam were among high-profile entrants
Commentary team comprised F1 YouTube sensation Aarava and esteemed esports commentator George Morgan
Ultimate collaborative brand event streamed via Forza Motorsport 7
Yas Marina Circuit, Abu Dhabi, UAE, 30 March 2021: YAS HEAT Esports held a one-of-a-kind, invitational event in collaboration with Official Technology Partner, Microsoft, which displayed the team's huge range of regional talent in its driver stable, as well as welcoming several guest stars from the worlds of esports and motorsport to the grid.
Hot off the heels of a spectacular P3 result in the 12HR iRacing Sebring Special Event, 17 of YAS HEAT's world-class drivers from its professional squads and academy system hit the track while the all-star wildcard entries of W Series Champion Jamie Chadwick, Dutch content creator MaximeMXM and Simmsa Esports racer Ramez Azzam had their work cut out against the region's top talent.
Meanwhile, the phenomenal commentary team provided expert analysis from the side-lines. F1 YouTube superstar and Team Quadrant member Aarav Amin (Aarava) was joined by esports commentating veteran George Morgan.
The event format comprised a five-lap qualifying session followed by the headlining feature race, then a drama-filled reverse grid race of approximately 10 minutes each. The sessions took place on the Forza Motorsport 7 video game and the drivers battled it around the Yas Marina Circuit (YAS HEAT Esports HQ) in Porsche 918 Spyders – a well-balanced hypercar – with fixed setups to ensure equal performance.
YAS HEAT Assetto Corsa racer Eamon Murphy eventually took the feature race victory after a thrilling last-lap battle with stablemate and iRacing competitor Dean Woods. The reverse-grid race meanwhile produced the expected chaos up and down the grid with Jaroslav Honzik or 'Jardier' emerging as the winner.
Saif Al-Noaimi, Team Principal, YAS HEAT said:
"We're really thrilled to have delivered this ambitious and entertaining esports project to the fans and to have our Official Technology Partner, Microsoft so heavily involved. All the drivers had so much fun going up against some truly huge names in the motorsport and esports spheres, and everyone behind the scenes loved watching the action unfold!
"It's been an honour to work with a company like Microsoft so far and I think this kind of event is a sign of things to come. YAS HEAT want to keep growing, continue to deliver the outstanding results we have to date and to bring the fans closer to the action with races like The Microsoft GP. Watch this space!"
Leila Serhan, Public Sector Director, Microsoft UAE added:
"The esports industry is increasingly becoming a part of the cultural mainstream. This phenomenon holds a lot of potential to scale with many of the local talents making their mark globally.
"Our association with Yas Heat comes at an exciting time and we continue to build a path in the ultra-competitive arena of virtual gaming – hosted on the intelligent cloud to increase performance, speed and agility."
DMCC Publishes Latest "Future of Trade" Report on Gaming and Esports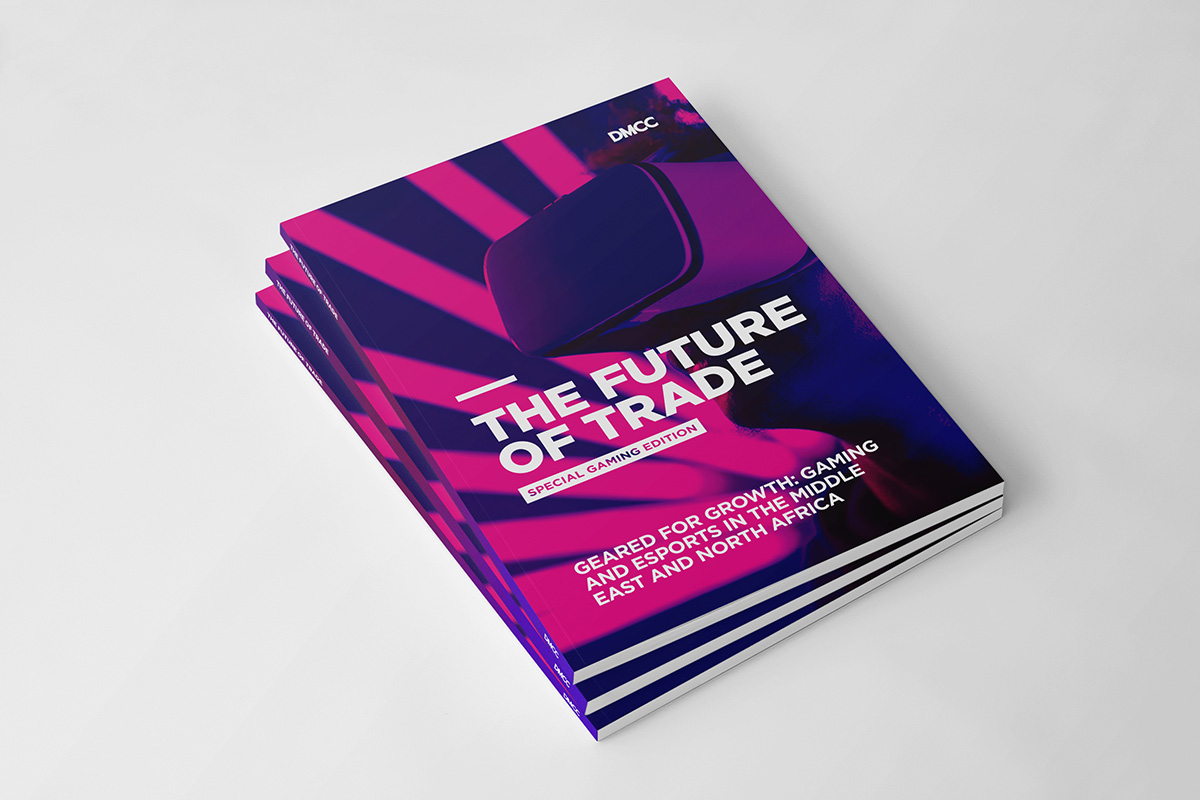 Reading Time:
3
minutes
Gaming revenues are expected to almost double by 2027 from 2021 in the Middle East and North Africa (MENA) region, reaching USD 6 billion, according to DMCC's latest Future of Trade 2023 report titled "Gaming in the Middle East and North Africa (MENA): Geared for growth". A young and digital-savvy population, high levels of digital connectivity, and government support are driving the region's emergence as a consumer and creator hub.
Gaming and esports are both fast growing consumer segments, benefiting from rapid advancements in technology as well as broader and more inclusive audiences. The UAE and Saudi Arabia lead the region, supported by high income levels, strong digital engagement, and public investment initiatives. Globally, Asia Pacific constitutes the largest market share and China, the US and Japan are the largest individual markets.
The report gathers contributions from key industry leaders to establish the critical drivers of the industry's accelerated growth in the MENA region and beyond. It also examines the impact on gaming and esports from a technology, culture and business perspective, covering global consumer trends, the emergence of MENA as a gaming and esports hub, and the key challenges that the industry needs to address to increase revenues further.
Guiding the global industry's accelerated growth from nearly USD 200 billion in revenues in 2021 to USD 340 billion in 2027, the report outlines a set of key recommendations for governments and businesses, namely:
Diversify esports revenue streams from sponsorship to new direct-to-fan monetisation models – including digital merchandising, loyalty programmes and training platforms for amateur gamers – to boost revenues.
Develop appropriate regulatory safeguards to ensure privacy, security and safety online in the digital gaming ecosystem and provide a business-friendly environment – including smoother visa systems to allow esports professionals and audiences to attend live events – to attract talent into the region and elevate it into a global industry leader.
Ahmed Bin Sulayem, Executive Chairman and Chief Executive Officer, DMCC, said: "Gaming has come to the fore of entertainment globally, driving rapid growth especially in the MENA region, which now constitutes 15% of the global player base. The rise of gamification in areas such as education, healthcare, and other sectors has demonstrated gaming's role in facilitating economic activity more broadly. Ensuring the accelerated growth of the gaming sector will have a measurable impact on the future of markets around the world, as well as the future of trade. As DMCC seeks to solidify Dubai's reputation as a global trade and economic hub, efficiently activating opportunities within the gaming sector will prove essential."
Among the most closely watched segments is esports, which is expected to post revenue growth of 23.3% between 2019 and 2024 in MENA. Fuelling this is the region's young demographic, engagement from international broadcasters and sponsors, and government support. Tapping into this economic potential, DMCC partnered with YaLLa Esports, the Dubai-based professional esports organisation, to launch the DMCC Gaming Centre in December 2022. The Centre supports the growth of the industry in Dubai by providing gaming businesses with access to global capital, leading industry talent, and an ecosystem that allows them to operate efficiently and with confidence.
Due to the UAE's strong business environment and infrastructure, as well as its status as a gateway to the Middle East and Asia Pacific regions, various international gaming developers have set up their regional headquarters in the country. Ubisoft is based in Abu Dhabi, while the gaming giant Tencent set up its MENA HQ in Dubai along with Riot Games. In Saudi Arabia, the kingdom has included gaming as a core element of its Neom project and has already made investments worth over $1.7 billion on the gaming industry.
SPORTFIVE Partners with Saudi Esports Federation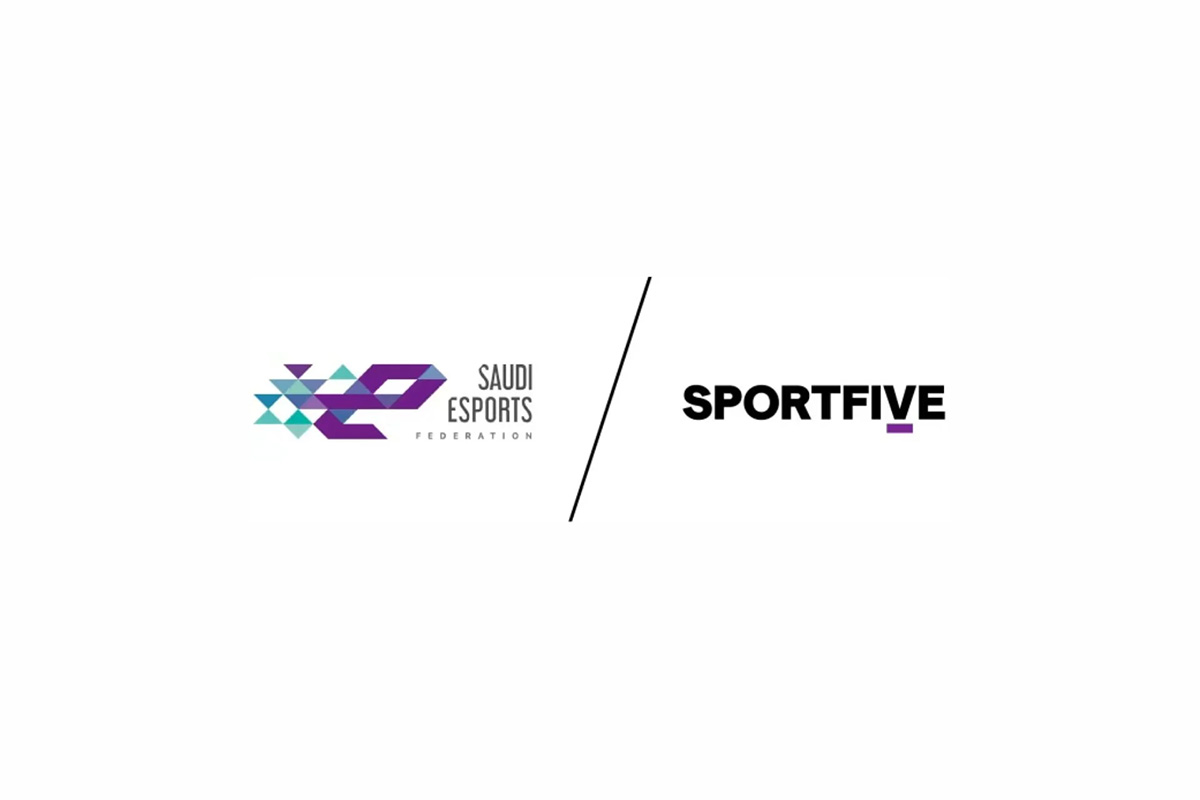 Reading Time:
2
minutes
SPORTFIVE has announced that it has partnered with the Saudi Esports Federation (SEF) to provide strategic sales support and project management on a range of the federation's initiatives.
The key component of this will be providing the necessary support as the main partnership agency on Gamers8: The Land of Heroes, the world's biggest esports and gaming festival. The event, in Riyadh, Saudi Arabia, runs for eight weeks from July 6.
Last year Gamers8 hosted esports tournaments for PUBG Mobile, Dota 2, Fortnite, Tom Clancy's Rainbow Six Siege and Rocket League, as well as music concerts from the Black Eyed Peas, Marshmello, J.Balvin and more. Featuring the world's top esports organizations such as Team Liquid, G2 Esports, OG Esports and Team Falcons, the event attracted 122 million unique viewers.
SPORTFIVE began working with SEF last year providing marketing, strategic sales support, project management, follow-up and on-site support. SPORTFIVE will look to support SEF in the development of partnership packages and commercial documents, assisting SEF in updating and maintaining marketing materials to showcase SEF and Gamers8 to potential sponsors and investors.
SEF has engaged SPORTFIVE to provide guidance on optimizing the overall strategic sales process to secure partnerships for the federation's rights. SPORTFIVE will ensure uniform and effective strategies are implemented across all stakeholders in the market. SPORTFIVE will look to bring new strategic partners for the Gamers8: The Land of Heroes event, using its extensive network of contacts and expertise to identify and approach potential partners for SEF's flagship event.
Mohammed Alnimer, Senior Sponsorship & Partnerships Manager at the Saudi Esports Federation, said: "The Saudi Esports Federation is pleased to continue its partnership with SPORTFIVE and looks forward to building on the work achieved last year at Gamers8. Our flagship event this summer, Gamers8: The Land of Heroes, the world's biggest esports and gaming festival, will continue to grow Saudi Arabia's ambitions of becoming a global hub for esports and gaming. When partnering with international organizations, we seek those who have the same vision as us – and believe that in SPORTFIVE we have partnered with an organization understanding of our aspirations and requirements."
Alexis Barrassin, Senior Director, Esports & Gaming MENA at SPORTFIVE, said: "At SPORTFIVE, we are thrilled to have partnered with the Saudi Esports Federation, which represents a key milestone in our efforts to further grow our presence in the MENA region. We are committed to building a long-lasting partnership with SEF and leveraging our collective expertise to deliver exceptional service to the biggest stakeholders in Saudi Arabia. This partnership continues to strengthen our position in the region, and we are excited to explore new opportunities and innovative ideas that will benefit both organizations."
Bollywood stake in Indian Esports; actor Tiger Shroff invests in Revenant Esports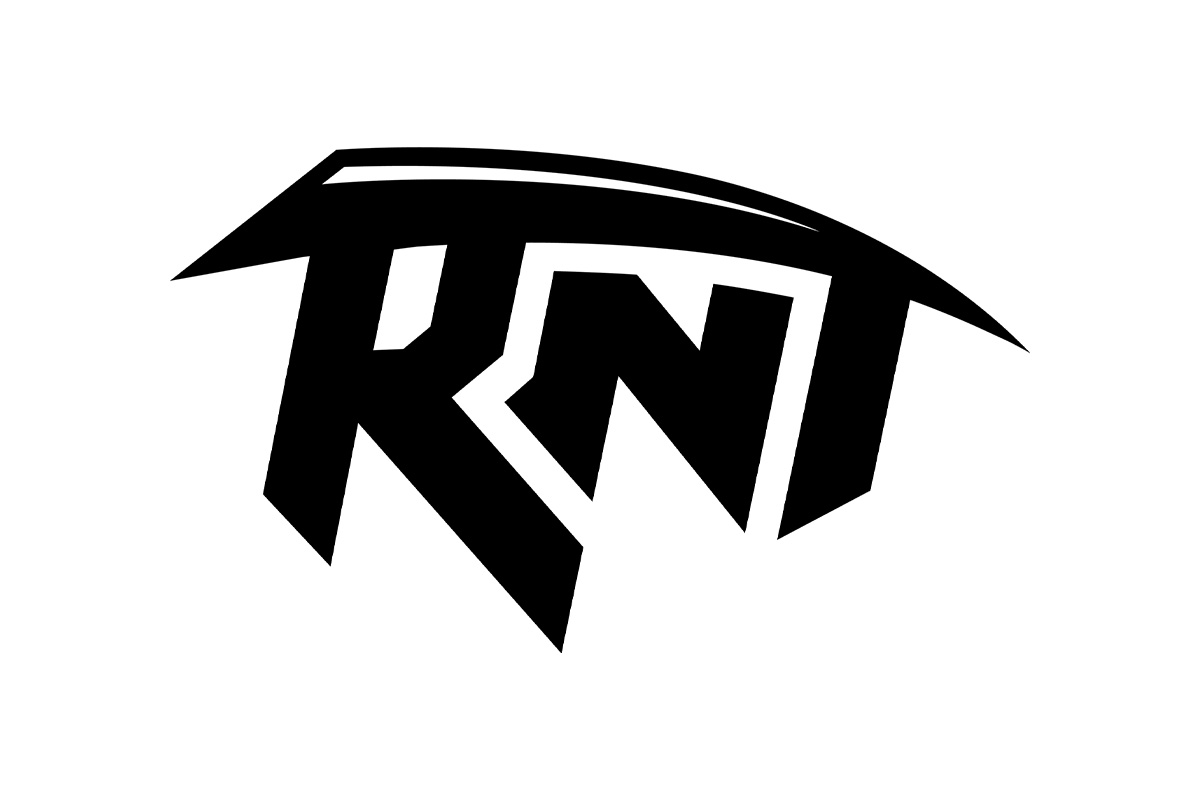 Reading Time:
3
minutes
The youngest action superstar, Tiger Shroff ensured Bollywood's foray into the Indian Esports industry with his decision to invest an undisclosed amount in Revenant Esports, one of India's fastest-growing esports teams. The decision was announced in a joint press release on Monday.
This strategic investment comes as a huge boost to Revenant Esports who now plans to utilize the latest funding to bolster their Esports rosters, content creators, and bootcamp infrastructure as well as invigorate their ambition of cementing Revenant Esports' name as the finest Esports organization in India and expanding its footprint globally.
"We are delighted to welcome Tiger Shroff to the Revenant Esports family. Everyone is well aware of his fondness for gaming and connects with the millennial and Gen Z audience. In Revenant he has the perfect platform to be more actively involved with the Indian gaming community. The entertainment industry starting to set foot in the world of gaming is massively beneficial to the industry as it helps spread awareness about its potential and importance among the not-so-informed Indian population. Tiger's massive fanbase and his zeal for gaming will accelerate our vision of creating an enriching and engaging ecosystem for our organization as well as for the Esports community as a whole," said Rohit Jagasia, CEO and Founder of Revenant Esports.
First-gen entrepreneur, Rohit initially started with a single-game roster in BGMI for Revenant Esports in 2021 which has now grown many folds with the organization presently having multiple content creators and multi-game rosters that not only compete in innumerable major Esports tournaments but also win laurels for the country.
Tiger Shroff shares a great passion for fitness, games, and MMA and is also an avid Esports enthusiast had made his passion for gaming known by engaging in various gaming activities in the past. The young superstar's decision has initiated the coming together of the two most powerful genres in cinema and esports-a cocktail of which has all the ingredients to be the most successful brand alliances.
Speaking on what this association means to him, Tiger Shroff said, "Revenant Esports is one of the biggest names of the Esports landscape in India and I am delighted to be a part of it. They have achieved commendable success in such a short span and with the gaming and Esports revolution taking the country by storm I am confident that Rohit's and my passion, knowledge, and vision will help us to achieve remarkable success and experience. Being an ardent gamer myself and having followed the industry closely, I also hope to use this association as a launchpad to more meaningful growth in the sector."
Revenant Esports boasts of being home to some of the country's best Esports talents as well as the leading content creators. The organization has proved its mettle on the regional and international stage by triumphing in multiple international tournaments such as the BGMI: Master Series(Star Sports) Valorant: Valorant Challengers League South Asia, Pokemon Unite: Asia Champions League 2023, Brawl Stars: ESL Masters Japan, Apex Legends: ALGS Split 2 playoffs, and CODM: World Championship 2021.
In recent times, they have brought on-board three of the most watched content creators in the Indian Gaming scene which are Emperor Plays, Bitty and Ayush is live and plans to add more valuable creators in the upcoming months.
Last year, their Pokemon Unite roster became the very first Indian team to represent the country at the Pokemon Unite World Championships in London.
As per the recently launched FICCI-EY report "Windows of Opportunity", the number of Esports players across all competitive level games in India increased from 600,000 in 2021 to 1 million in 2022, and it is expected to reach 2.5 million in 2023. The number of brands investing in Esports in India grew from 72 in 2021 to 80 in 2022, and it is estimated to reach 100 in 2023.
Revenant had recently onboarded high-profile brand associations with global brands like AMD, PUMA, CORSAIR and CYBEART. This investment from a key Bollywood icon further proves how the entertainment industry can leverage the Indian Esports industry with its limitless potential.