Live Tech Games secures £1million investment to pioneer new wave of mobile entertainment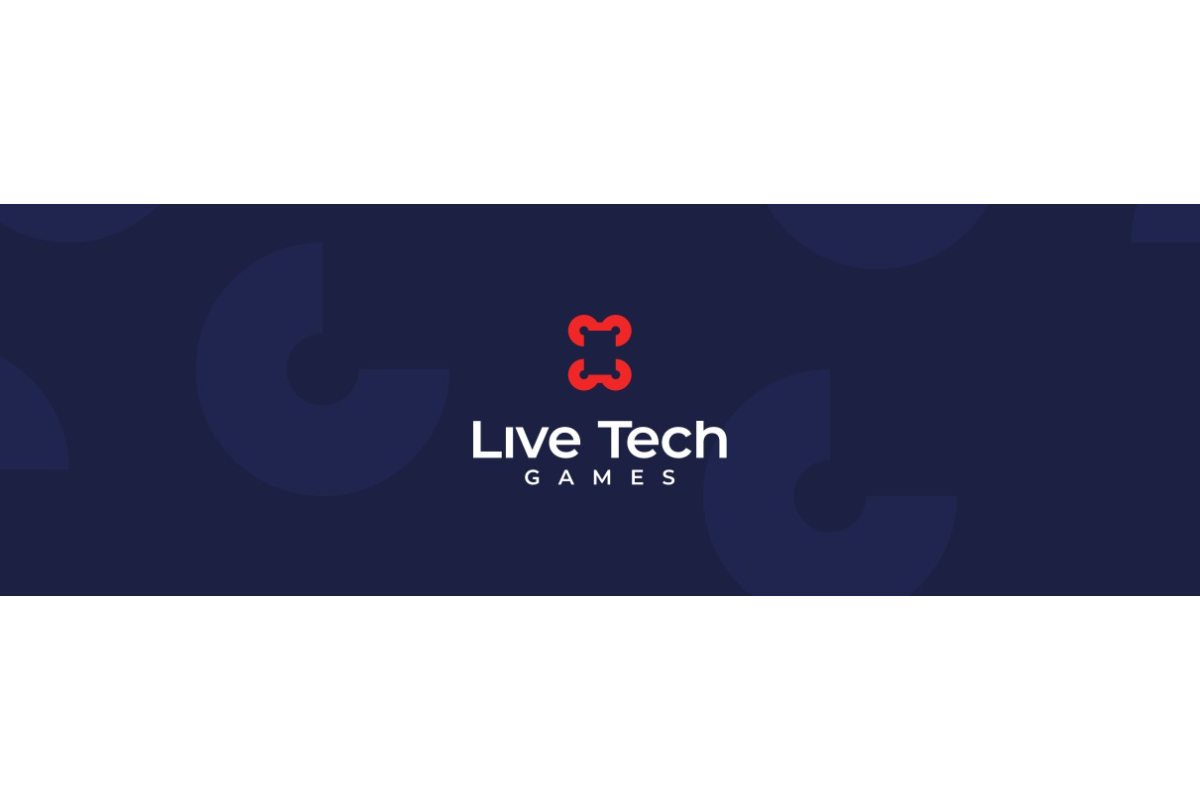 Reading Time:
2
minutes
Live Tech Games has just announced it has closed a second successful six-digit funding round, with prominent business Angel Investors.
'Raising investment in one lockdown was a challenge and we never expected to have to do it for a second round. We saw so much promise for the future of Live Tech Games in the beta launch of our first app and we were delighted our investors felt the same. The early success points towards a growing commercial opportunity in the B2B and media sectors and this incredible investment will allow us to reinforce the potential Live Tech Games has to be a leading industry pioneer.' says Nathan Moore, CEO and Co-Founder of Live Tech Games.
Live Tech Games is a unique platform that combines mobile entertainment and live gaming tournaments, on an exclusive as well as a national scale. It fills the gap in the mobile gaming industry for live, light-hearted games; competitive but inclusive; commitment-free and with the capacity for high reward. Its first app Roshambo Live thrilled UK players with its simple but iconic concept: live, knock-out rounds of Rock Paper Scissors, beating out opponents for the chance to win £1,000. Free to play and taking just five minutes, Roshambo Live has brought excitement and adrenaline to players up and down a country in lockdown.
With an unexpected year of lockdowns, Live Tech Games pivoted its offering to provide private, company-specific games. HR departments have used Roshambo Live to connect with workforces whilst they work from home, and pubs and bars are already signing up to host private Roshambo Live games in their venues as we start to move out of lockdown. The unique capability of the technology to offer both a nationwide game for thousands of players, and private games that are specific to venues and offices, sets Live Tech Games leagues above other studios launching this year.
Currently relanching Roshambo Live following the open beta last year, the initial player stats have been extremely positive showing great user engagement and feedback, with the app reaching #3 in the App Store charts within just a week of its relaunch. The app grew steadily, proving much more popular than anticipated in the open beta stage and organically creating a dedicated and thriving community of Roshambo Live players. Whilst it began as a competitive live gaming experience with high rewards, Roshambo Live has also opened up a space for connection and a socially distanced thrill throughout lockdown. With its standalone technology for live, knock-out tournament-style rounds of simple, family-friendly games, Roshambo Live pairs players up across the country making it possible to connect with family and friends from a safe distance. Challenging other households and comparing scores on weekly boards has proven a great way to connect across lockdowns and introduce games to the 'non-gamers'.
Live Tech Games was created by Co-CEOs and Founders Nathan Moore and Samuel Worsley after leaving Microsoft to build their own business, less than two years ago. At Microsoft they both gained invaluable experience in software and managing tech development teams, and brought this into their creation of Live Tech Games, a platform focused on delivering B2B and B2C live entertainment experiences for the nation.

Trinity Gaming joins hands with sports communication firm Artsmith to create career awareness in gaming and esports ecosystem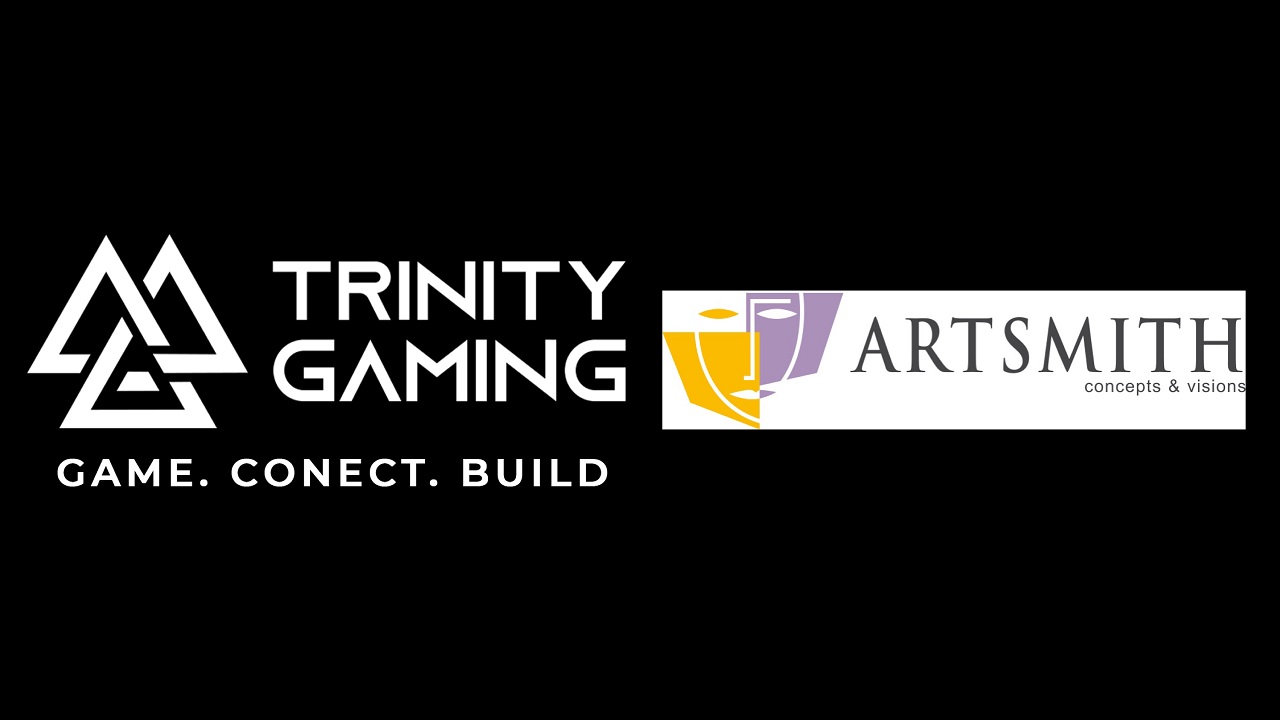 Reading Time:
2
minutes
Trinity Gaming—India's top gaming talent management company, has signed sports communication agency Artsmith to create awareness among the gamers & influencers wanting to pursue a career in gaming content creations and how they can monetise and create a brand for themselves. With this partnership, the country's one of the top new age communication firms Artsmith, which specialised in sports and esports PR, has added Trinity Gaming to their esports bouquet of the client list.
Currently managing more than 250 top content creators in India, Trinity Gaming has successfully established a strong platform for these specialised gamers and has transformed them into entertainers and influencers who bring much more value than just merely playing in the gaming ecosystem. The company, which was founded in 2019, has channelised the passion for gaming among millennial gamers and transformed it into a viable career option for many. Committed to bringing professionalism to the ecosystem, they have been one of the first movers in the sector and currently curate content for some of India's top brands.
Commenting on the tie-up, Abhishek Aggarwal, Co-Founder & CEO of Trinity Gaming, said: "Gaming is all about passion and there are some brilliant minds with amazing ability to create content and these creators did not have the right backing and a strong voice to understand how to create values or a career out of it. We saw an opportunity to create a unique support system where not only the talents are groomed but also amalgamate with brands. According to the recently released EY FICCI 2021 report, online gamers grew 20% from 300 million in 2019 to 360 million in 2020. The numbers themselves validate how big is the community is. The potential is unlimited but creating a strong awareness programme is equally necessary to optimise the opportunities and I personally believe Artsmith has all the necessary experience to roll out this narrative among the gaming community."
Artsmith, as an agency, brings in years of experience and expertise in creating an innovative mix of PR and digital communication that is innovative and value for money. "Artsmith has the experience and understanding of handholding talents and building a strong brand positioning with maximum visibility. We have worked with top Indian athletes and worked closely to transform them into sustainable content creators as well as influencers and we are confident of positioning Trinity Gaming as a new-age talent management firm with the efficiency of elevating gamers on similar lines and create India's largest brands story experiences," said Udita, the Founding Principal of Artsmith.
Artsmith has been successfully managing communications for global sports brands like PUMA as well as creating communications for international and national sporting events and sports leagues in the country. The company has the exclusive communication mandate for premium sports tournaments with Tata Open Maharashtra, India Open—the country's only Superseries badminton tournament organised by the Badminton World Federation (BWF) being some of the key clients in the roster.
"The Battle of Steeltown" DLC: RESOLVE A WORKERS REBELLION AND GET THE GEARS OF STEELTOWN TURNING AGAIN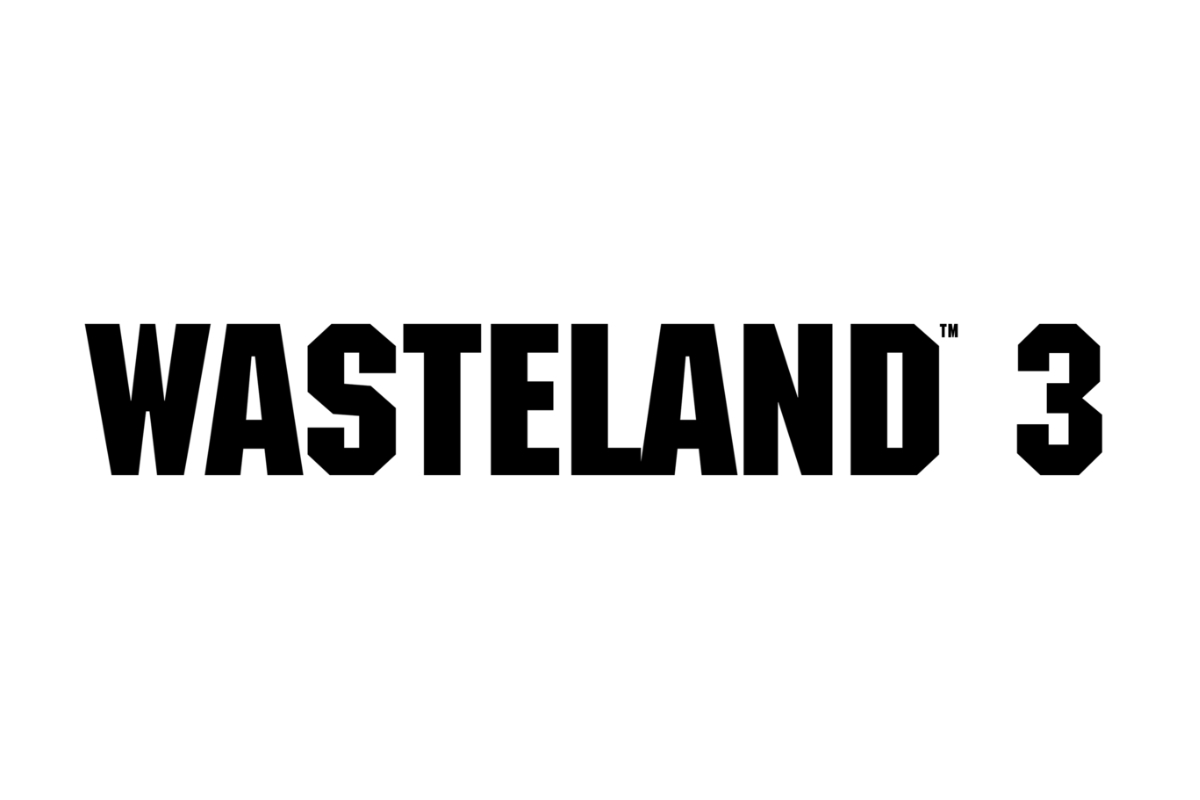 Reading Time:
2
minutes
inXile entertainment, the studio led by Interplay founder and Wasteland co-creator Brian Fargo and Deep Silver announce that Wasteland 3—the award winning squad-based RPG released in August of last year—is getting its first narrative expansion DLC: "The Battle of Steeltown"
In southwest Colorado lies the towering factory complex of Steeltown, which manufactures all the tech that keeps Colorado running and the Patriarch in power; trucks, armour, weapons, and robots.
But deliveries are mixed up, late, or outright missing, and investigating Rangers find the industrial complex in disarray. Striking workers, bandit raids…not to mention the gates are locked tight. Without help, the area will revolt and take Steeltown's leader—Abigail Markham—with it. But maybe that's not such a bad thing; you and your team of Rangers will need to decide that for yourself.
Players can explore the complex in solo or co-op mode, taking on new quests and facing a horde of new robotic enemies.
New mechanics have also been added to the tactical combat—stacking status effects, elemental shields, telegraphed attacks, and non-lethal weapons—giving fights a new dimension and allowing players to solve battles in brand new ways.
These new elements will also expand into the base game, along with new weapons, armour, encounters, giving the game a whole new experience and, depending on how far they've already progressed, will scale the combat and gear when entering Steeltown ensuring level-appropriate challenges.
"The Battle of Steeltown represents not just a fantastic new chapter in Wasteland 3's story," says Game Director, David Rogers "full of choice, consequence, and Wasteland 3's unique brand of humor, it's also a culmination of all the hard work we've put into the game since launch. For those playing Wasteland 3 for the first time they'll be playing the best version of the game. For players coming back to visit Steeltown they're in for a treat with new story, characters, and combat mechanics that really change up tactics in challenging new ways. They'll also see characters and stories they started in the base game make an appearance, with new interactions for everyone's favorite foul-mouthed parrot, Santa's Elves "Where Are They Now?" and more. All of this is complemented with incredible new post-apoc music."
The games music's supervisor, Mary Ramos, along with composer Mark Morgan have also added their own original scores and post-apocalyptic inspired covers.
Wasteland 3: The Battle of Steeltown will be available for digital download on 3 June 2021 on PC & Consoles.
MADMONQ Raises €500,000 To Fuel A Health Revolution in Gaming, Starting with Supplements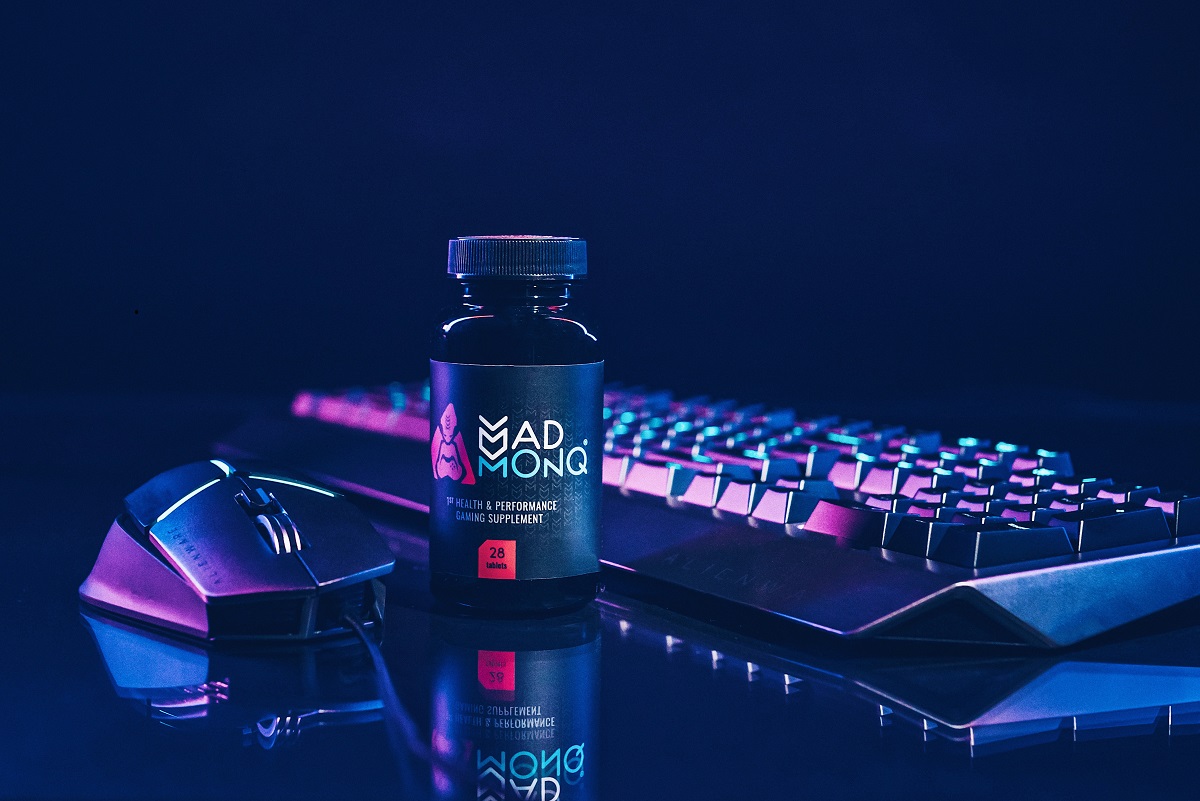 Reading Time:
2
minutes
MADMONQ, a company that created the first health and performance gaming supplement with extraordinary nutritional benefits specifically tailored for gamers' needs, has today announced a €500,000 seed round with participation from poker star, Bertrand "ElkY" Grospellier; popular Twitch streamer, Lex Veldhuis; popular content creator, entrepreneur, and author Radek "sterakdary" Starý; top-level manager Lukáš "lastgameblitz" Křítek, AdRock Ventures; and entrepreneur Vojta Roček. The funding will be used to raise awareness around the need to prioritize health in gaming, new product development, scaling the team, and paving the way for Series A round, planned for late 2021.
Founded in 2017, MADMONQ is on a mission to make sure every gamer gives health the same amount of attention they give to their hardware setup by 2030. The MADMONQ® flagship product is a chewable tablet that packs organic caffeine, tea extracts, non-essential amino acids, adaptogenic herbs, and other nutrient-dense ingredients like Spectra which packs nutrients from 29 herbs, plants, and fruits. The supplement provides better immediate performance benefits in terms of focus, energy, and reaction time; boosts long-term health by supporting memory, eye health, and metabolism; and provides a better ability to adapt to stress.
As a successfully bootstrapped company, MADMONQ achieved seven-figure revenue in 2020 and has been profitable since its inception.
"At MADMONQ, we envision a world where health and performance is a priority—not an afterthought. Although the supplement market alone is worth at least $100BN+, esports players and gamers are largely neglected and have yet received nutritional supplements tailored to meet their unique needs. Gaming is a grueling and physically demanding activity and, like traditional athletes, gamers need fuel that supports endurance, mental clarity, and overall health. With this funding, we can continue providing supplements with world-renowned ingredients while also helping gamers to develop habits, tools, and routines that will level up their performance," commented Michal Noga, MADMONQ Founder and CEO.
"MADMONQ has incredible brand loyalty, with the most passionate gamers even tattooing the logo on their bodies. Their unconventional approach to making health a priority in the industry is unlike anything I have ever seen. This combined with the fact that the company has already proven itself to be profitable made investing an easy decision," commented Bertrand "ElkY" Grospellier.