FNATIC SELECT SPORTFIVE TO SECURE THE ESPORTS FRANCHISE'S NEXT MAIN JERSEY SPONSOR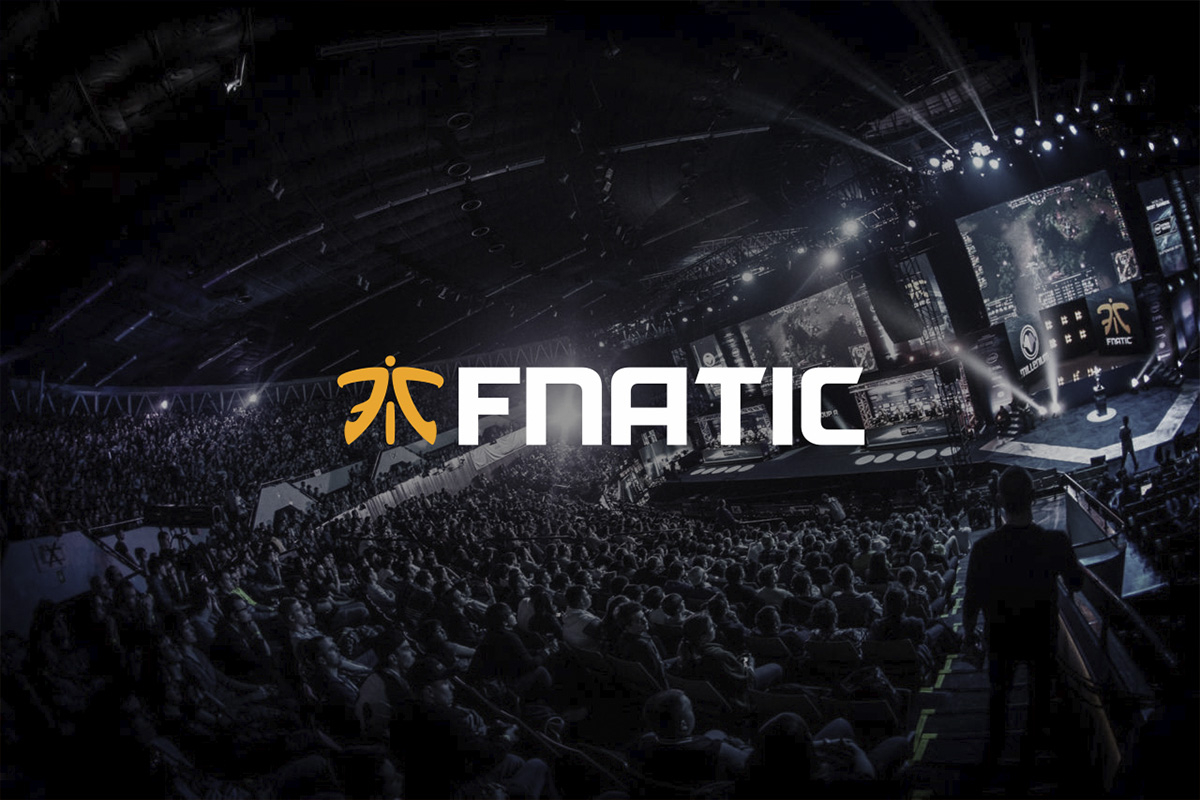 Reading Time:
3
minutes
SPORTFIVE has been appointed as the exclusive agency of esports franchise Fnatic for securing of their main Front-of-Jersey partnership, which is available to the market for the first time in three years. Via this partnership, Fnatic will leverage SPORTFIVE's international sales capabilities and experience to connect with brands across the world, thus finding the ideal main jersey sponsor for the franchise from a story-telling, brand-fit and commercial point of view. A new partner will gain access to the tremendous value of connecting and engaging with Fnatic's 20 million followers across all platforms.
Fnatic is one of the largest and most prolific esports franchises in the world. Founded in 2004 and headquartered in London, Fnatic is active in the gaming titles League of Legends, Dota 2, PUBG Mobile, Counter-Strike: Global Offensive, Fortnite, FIFA and Rainbow Six Siege. Fnatic and SPORTFIVE have already successfully collaborated over the past 18 months developing and facilitating new partnerships with VPN brand HMA, online payment provider Klarna, and a global multi-year deal with Chinese electronics giant Hisense. Both parties will now work together to market one of the premium assets in esports, with its extensive range of rights, content opportunities and unique experiences across all seven Fnatic's teams.
For the benefit of Fnatic, this partnership is also fueld by SPORTFIVE's fast accelerating esports power and network, e.g. with the establishment of a global esports unit in August 2020 within the framework of the global sport business agency and the SPORTFIVE's recent acquisition of esports consulting and activation agency build a rocket.
Glen Calvert, Fnatic COO, comments: "Fnatic is excited to collaborate with SPORTFIVE and further scale our activity in the esports ecosystem by having them represent our most sought-after global asset. After a successful multi-year partnership with OnePlus we're making available the coveted front of jersey position on all our teams, an asset only available for Global Main partners. Fnatic has an unrivaled legacy and brand position in esports, and finding a partner we can trust to best reflect the value we can provide to brands is important to us, and SPORTFIVE has great experience with a proven track record in this industry. We look forward to the innovative work we'll do in shaping esports and brand partnerships together."
Lee Goldwater, Senior Vice President Sales SPORTFIVE, adds: "Fnatic are one of the most forward thinking and progressive rights-holders in the world, and we are proud to have the opportunity to take their Front-of-Jersey main partnership to market. The Fnatic audience is incredibly engaged, and the chance for a business to connect in innovative ways with this passionate set of fans, through the power of the Fnatic brand platform, offers a uniquely valuable marketing opportunity. Our Fnatic relationship is built on the success of consistently delivering new partners for its teams by unlocking the scale and reach of our global sales network, and shaping creative and pioneering esports partnerships capable of delivering huge value for both parties. We look forward to continuing to build on this."
Paul Mönnekes, Director Global Esports SPORTFIVE, says: "Our clients at SPORTFIVE rely on us to bring them the most premium, sought-after and innovative partnership opportunities available in the sport and media landscape – this appointment delivers on exactly that. Fnatic offers something that very few organizations can deliver, a truly global esports, media and entertainment platform for brands to build a meaningful, integrated and credible connection to the increasingly difficult to reach millennials and gen-z audience. We couldn't be prouder to be partnered with Fnatic and delivering this opportunity to current and future clients and our commitment to be the most respected and trusted esports agency in the world"

Prodigy Agency Strengthens its Turkish Operations and Support to Players by Announcing the Addition of Tunç Demirçelik and Future Recruitments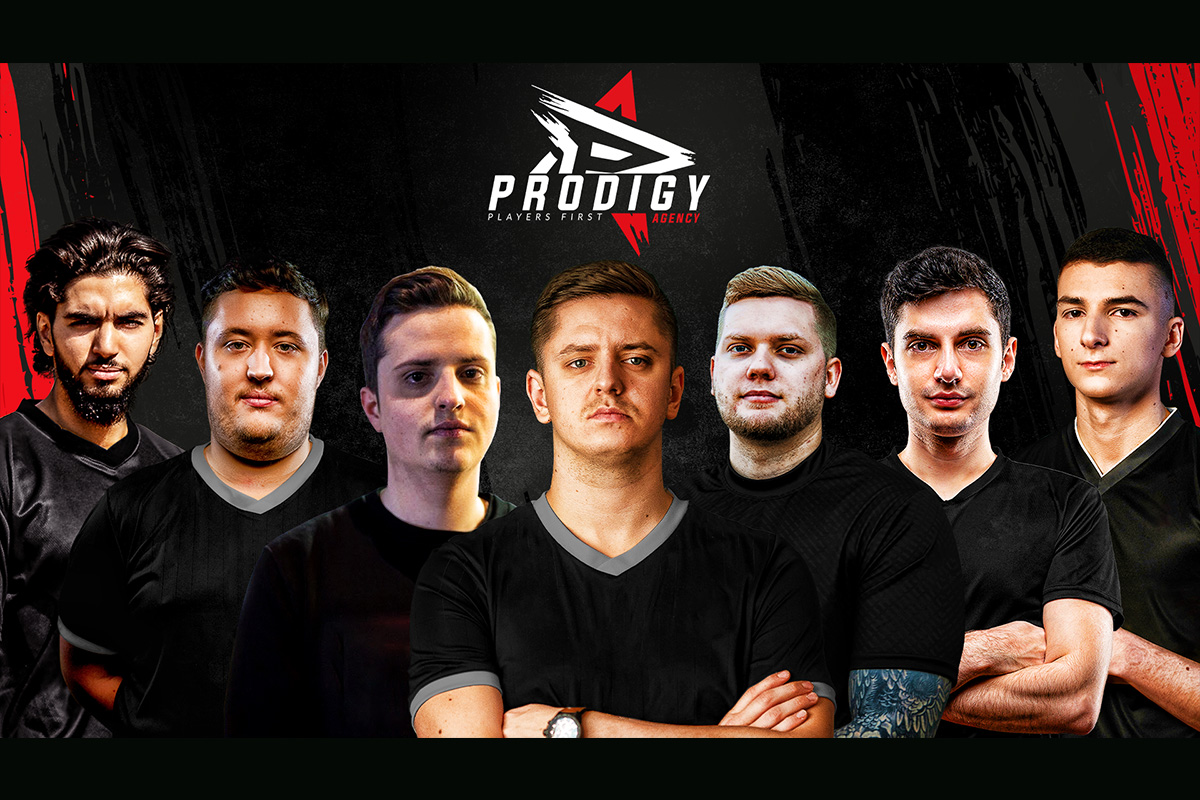 Reading Time:
2
minutes
Prodigy Agency, a leading esports representation agency, has announced its development in Turkey to expand its initiative to support the players from all angles in the region, with the main focus to give proven and young players international opportunities on LoL, Valorant, CS:GO and other games.
Prodigy Agency is now representing world-class Turkish players, that they already signed with prominent esports organisations, such as Özgür "woxic" Eker (CS:GO, former Mousesports and Cloud9), Mehmet Yağız "cNed" İpek (Valorant, won Champions (1st World Championship) with Acend) and Melih "pAura" Karaduran (Valorant, former Heretics and current BBL) and more, but also young and promising prodigies like Doğukan "113" Balci (LoL, joined Karmine Corp in LFL) orMuhammed "Kaori" Şentürk (LoL, joined EG Academy in NA).
With the recent addition of Tunç Demirçelik, Prodigy Agency is now representing nearly 20 players in Turkey and developing its local team to continue to expand and always provide top-notch services and support to its players with the main goal to welcome new stars but also to focus on nurturing and providing full support to young and upcoming talents in the region, and create strong connections between Turkey and the main regions (Europe, North America, Asia).
Prior to joining Prodigy Agency in October 2021, as a prominent esports figure in Turkey, Tunç Demirçelik served as a team and content manager for renowned Turkish organisations such as SuperMassive Blaze, but was also deeply involved in the LoL Turkish ecosystem and development, working directly with Riot Games Turkey, and being the host of some of the most popular shows like "Üçlü Kuvvet".
With a strong network with players and teams, and extensive knowledge of the scene in Turkey, he is now leading the charge of the development of Prodigy Agency in Turkey, by coordinating with all the services of the company around the world.
"I want Prodigy Agency to pave the way for a sustainable representation of the players in Turkey and Tunç is the perfect fit to keep expanding our initiatives and support to the region. Turkey has one of the best esports talent pool in the world with an incredible potential and our main goal is to support the players from all angles, giving them everything needed to find international opportunities in major esports region and teams. But we also want to help the grassroots of esports in Turkey becoming more sustainable for esports. With his extensive network, experience and incredible mindset, Tunç has already accomplished such an astonishing work since he joined Prodigy Agency to help and support our prodigies, and I'm really excited about 2022 and our long-term work in the region!" Jérôme Coupez, Founder & CEO of Prodigy Agency, said.
"We all know the untapped potential of the Turkish region. Two Turkish players were at the top of LEC and LCS this year. Talking with Prodigy and Jerome showed me that there is so much more that we can do for the players to help them realize their true potential. #PlayersFirst mentality was always in me without me realizing. Working in TCL, I've always tried to make the lives of the pro players I worked with easier. The life of a pro player is a very difficult one. They need the best support to focus on their respective crafts. That's where I and Prodigy come in. Together; we will help the Turkish players improve, thrive and turn them into the best version of themselves," Tunç Demirçelik said.
JD SPORTS AND EXCEL ESPORTS ANNOUNCE OFFICIAL PARTNERSHIP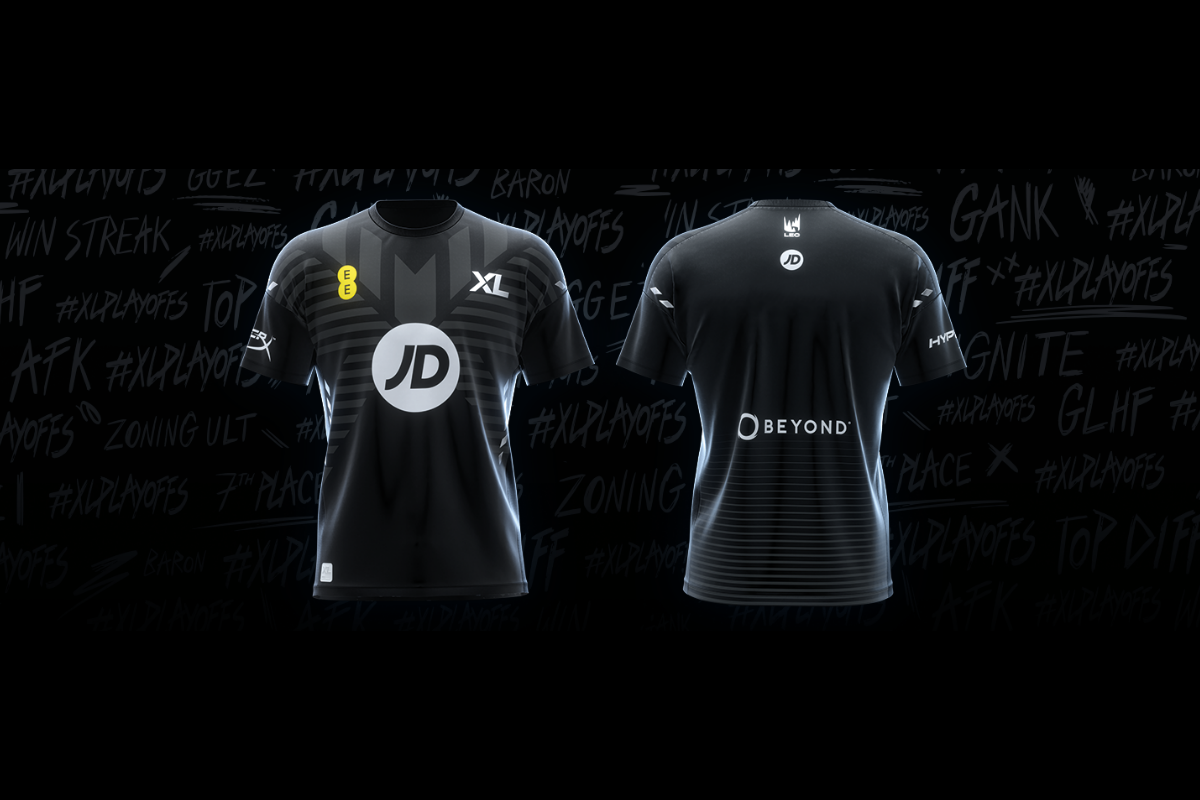 Reading Time:
< 1
minute
As part of the partnership, the JD logo will be featured across all EXCEL's roster of players and will take centre stage at EXCEL's League of Legends roster competing in the League of Legends European Championship.
JD will also have exclusive naming rights to EXCEL's academy roster which competes in the Northern League of Legends Championship (NLC) and will be known going forward as JDXL.
CEO of EXCEL ESPORTS, Wouter Sleijffers comments: "We are thrilled to announce JD SPORTS as our new partner. JD SPORTS is a pioneer within the sports retail industry, and we believe our partnership will unite gaming and sports communities on a level never seen before.
"We are looking forward to fans and sports fashion enthusiasts immersing themselves in the incredible experiences this partnership will deliver."
Executive Chairman of JD Sports, Peter Cowgill comments: "We are excited to announce our partnership with EXCEL ESPORTS. Through this partnership, JD SPORTS will embrace casual and competitive e-gaming audiences across some of the biggest global gaming titles, whilst also delivering world-first digital and virtual experiences."
Thunderpick is launching the first ever eSports tournament series with a prize pool in Bitcoin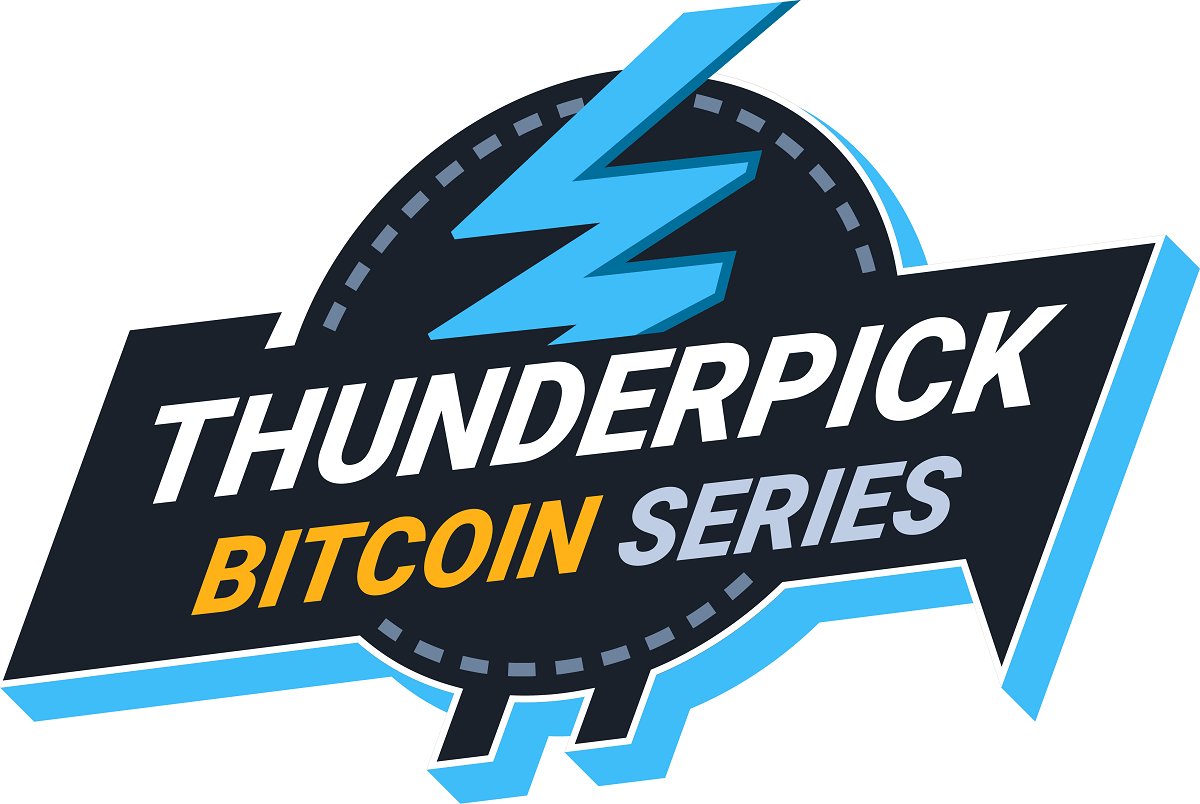 Reading Time:
< 1
minute
The Thunderpick Bitcoin Series is an online event that officially starts on the 17th of January with a CS:GO tournament that will last until the 7th of March. Other CS:GO and Dota 2 tournaments within the Thunderpick Bitcoin Series are expected later in 2022.
The first tournament of the Series will host top CS:GO squads from all over the world. There will be a total of 23 teams competing for a chance to win a chunk of the 1.2 Bitcoin prize pool with at least $75,000 guaranteed. The minimum amount is a secure prize, but there is no telling how high the Bitcoin price might go up during the playoffs, so the main prize might be even higher!
The format of the CS:GO tournament will be a standard best-of-three, divided further into three stages with the collective 50 Bo3 matches. In the closed qualifier 4 teams will face double elimination, where the winning team will advance to the main stage. Main stage will feature 16 teams where only 8 can get into the final stage and play against 4 additional guest teams. During the Grand Finale the top teams of the tournament will fight over who will take the main prize home.