NSoft on iGaming industry in Africa: Raising the stakes in Africa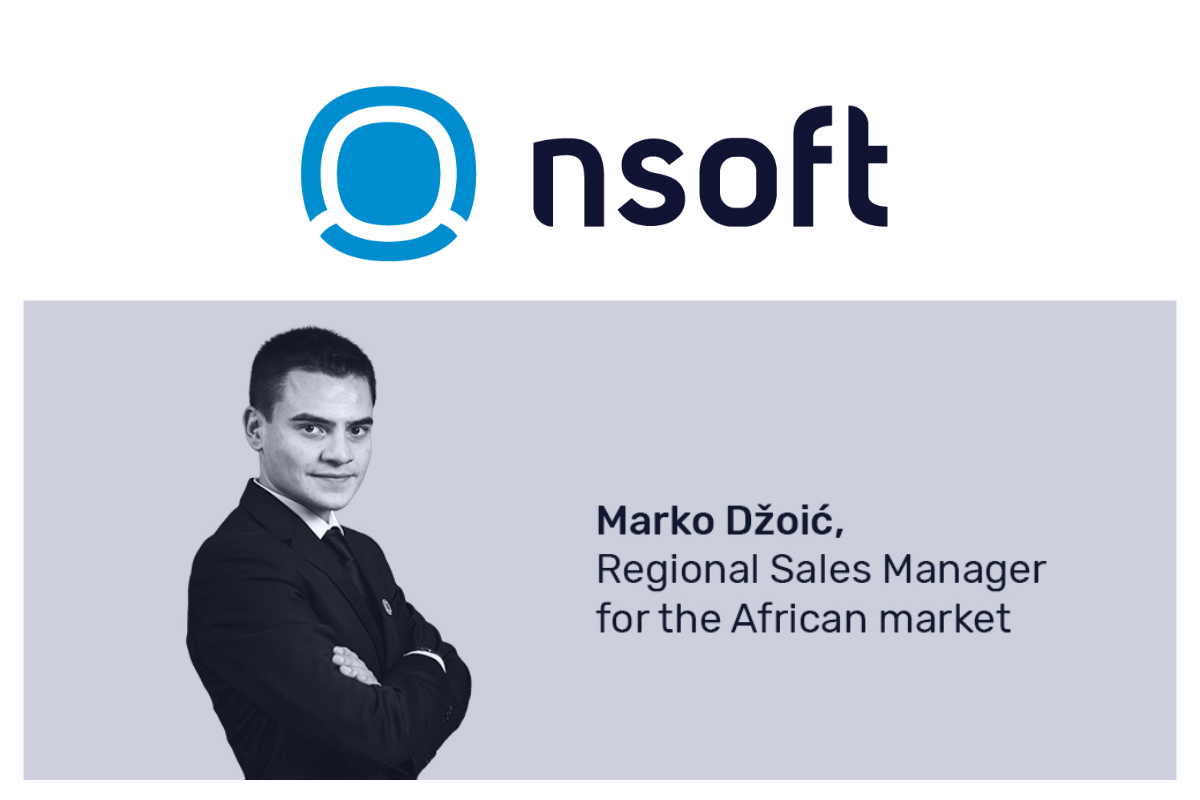 Reading Time:
4
minutes
The African continent is the future of the global economy in every aspect and the rising star in the iGaming industry.
Sub-Saharan Africa is home to more than 1 billion people, half of whom will be under 25 years old by 2050. It is a diverse region offering human and natural resources that have the potential to yield inclusive growth in the area, enabling Africans across the continent to live healthier and more prosperous lives.
"Today, we can proudly say that NSoft has a footprint across the globe with 150+ of customers worldwide. NSoft's rich experience in retail is certainly an important asset for the African markets due to the popularity of land-based betting operators and preferences of its players," explains Marko Džoić, NSoft's Regional Sales Manager for the African market.
Africans are very enthusiastic about sports, and the interest in sports betting as well as online games is fast growing with the expansion of mobile internet connectivity. According to recent research on Africa's betting market, the sports betting industry was estimated to be worth $ 37 billion in 2018 and could reach near $100 billion during this century. Roughly 60 million Nigerians between the ages of 18 and 40 are involved in active sports betting. On average, these punters spend around 3,000 Naira (about $15) every day on bets.
"Despite the issues caused by the COVID-19 pandemic, most African countries have managed to boost betting worth even in 2020, and that growth will continue this year since we'll have more sport events combined with much better access to the internet. We are very optimistic, adds Marko.
Opening new markets in Africa
Africa is the rising star in the iGaming industry and a high-growth market for which the understanding of new technologies is essential for future development. Beyond developing games and applications, NSoft must comply with the regulations, tax policy, and follow security protocols. This varies from country to country. The number of African countries adopting a regulatory framework is on the rise, which is crucial to the industry.
"Before the COVID-19 pandemic, Africa had most of the gambling revenue in the land-based betting business, but due to all of the restrictions caused by lockdowns, now we can clearly see a growth of the online channel. There is an increased number of Africans moving from USSD and SMS betting to standard online betting as we have in markets across Europe and Asia," stated Marko.
Ethiopia is the largest and most populated country in the Horn of Africa, home to more than 100M people, and it was the next step for NSoft.
Commenting on opening a new market in Ethiopia, Marko adds: "As a result of good market research and recognizing the potential of the Ethiopian market, we signed the first retail agreements in Ethiopia back in September 2019. Since the internet penetration was very low, we focused on the land-based that is supported with our amazing Web-code generated option for boosting retail business. That was the right move to do, and now we see first clients that are going completely online. My colleague Davor Konjevod is leading Ethiopian clients, and currently, we are working on new projects that will definitely establish us there as the market leaders."
Doing business during the COVID-19 pandemic
The COVID-19 pandemic lockdowns encouraged NSoft to strengthen its online presence.
Explaining the power of NSoft's unique retail solutions combined with our online presence, Marko emphasizes: "Today, one year after the beginning of the COVID-19 pandemic on the global level, we have managed to sign new retail deals in Madagascar, Swaziland, the Central African Republic and South Sudan. Hopefully in June, I will be visiting DR Congo to sign new contracts. All of this is the result of dedicated teamwork between our Sales and Development divisions. We're working on products that are rising stars in Africa – draw-based games like Lucky 6 and our amazing comprehensive Sportsbook software solution, including Pre-Match Betting and Live Betting.
Marko added that many NSoft's clients aim to transition from retail to other channels during the collaboration.
"We are making that transition possible. I hope to see very soon the first tickets played in the last few African countries where we don't have our presence now," Marko concluded.
Stepping up with satellite stream solution
Africa's low internet speed coverage represents one of the main issues for betting operators around the continent. This has led to NSoft adjusting its products for the satellite stream solution. The fast delivery of its top tier product, draw-based game Lucky Six, through satellite streaming has made this game now available even in locations with low internet speed and poor connection, such as Africa. This solution is an answer to growing customers needs in retail who are facing troubles with an internet connection. The satellite stream is performed via shared channel and with no additional fee for the satellite steam service. Operators' investment is at a minimum and only requirements are a satellite dish antenna and a receiver.
Plans for the future – converting land-based to mobile
While the African gambling market was dominated by land-based betting operators so far, the number of online players has been growing quickly with the spread of smartphones and mobile data coverage. One of the pillars of NSoft's constant progress is listening to our clients, which gives us important feedback and helps us make new better products as well as update existing ones to keep our clients and punters satisfied.
Marko adds: "Clients not only give us their opinion on the products, but they also serve as a bond between NSoft and punters. Where there is a market gap, we are here to listen and develop something new. This was the case with our Lightning games – a new category of virtual games offered in our portfolio. NSoft's most desirable games Lucky Six and Roulette have been totally revamped and adapted for web and mobile usage. They are easy to play, fast as lightning and provide the possibility for players to win big. More and more Africans are discovering the joys of sports betting on the move and they will surely do the same with online casino games."

SOFTSWISS Sportsbook launches N1Bet.ng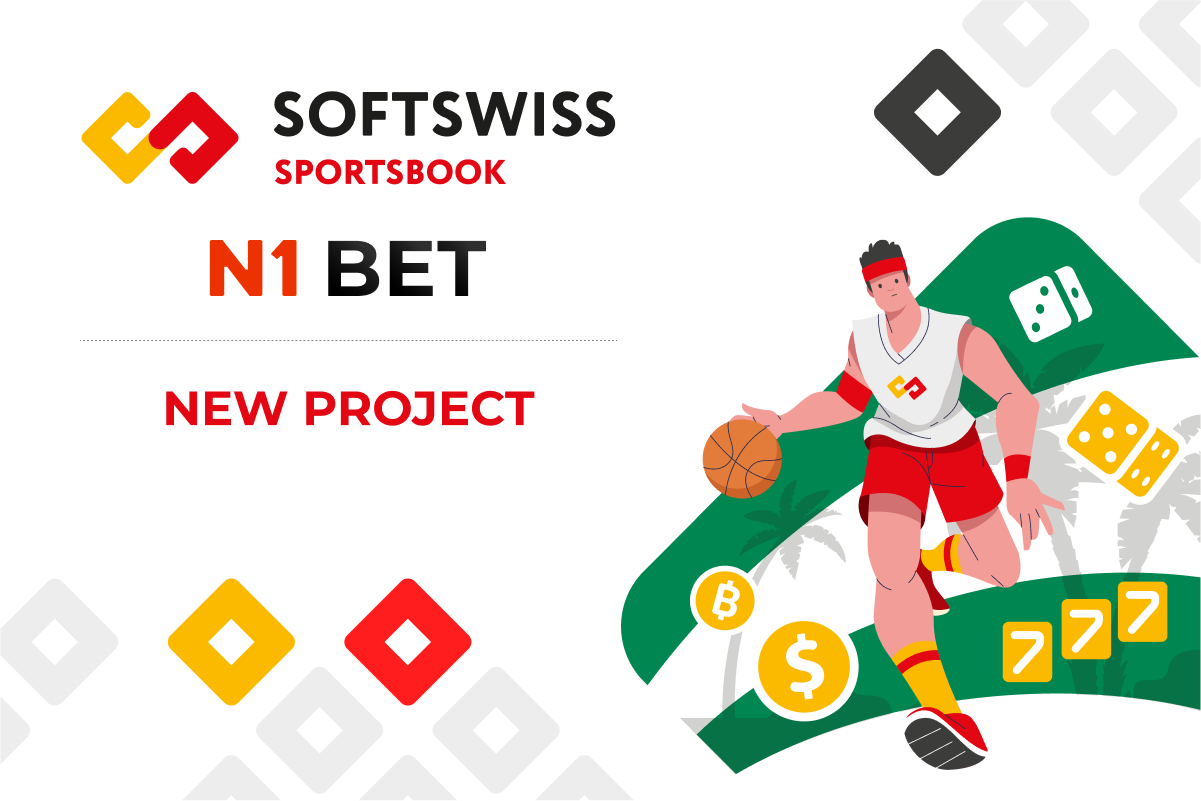 Reading Time:
2
minutes
The SOFTSWISS Sportsbook is excited to announce the launch of N1Bet.ng in partnership with N1 Group this September. The platform will launch under a local license in Nigeria, which SOFTSWISS received earlier in February 2021. 
N1Bet.ng will be the first betting platform launched by SOFTSWISS Sportsbook in Africa. This launch is a natural step in the development of the SOFTSWISS Sportsbook brand, which is ready to offer new customers reliable solutions and an innovative approach based on more than a decade of experience. 
Under the new joint project between N1Group and SOFTSWISS players  will have access to the platform's complete sports betting solution package:
10,000+ real-time events

200+ sports

1,200 unique betting markets 
Even though N1Bet.ng is positioned as a betting platform, gambling solutions will also be included in the range of available services. Users will be pleased with the user-friendly and clear interface designed with their wishes in mind, as well as the mobile version, which will allow them to manage their bets from anywhere at any time. Among other things, players will have access to new features, including three types of Freebet, Comboboost, Quickbet, Maxbet and more.
Alexander Kamenetskyi, Product Owner at SoftSwiss Sportsbook, noted: 'We have been working on the launch of our first project in the African market for a long time and see this as a unique opportunity to be part of the large and fast-growing iGaming industry in this region. We have a lot to offer and something to interest all betting enthusiasts. The launch of N1Bet.ng will allow SOFTSWISS to provide services to those customers who are interested in a comprehensive approach and focus on the African market or want to expand their presence there. With N1Bet.ng this will now become easier and more accessible. Thank you N1 Group for the fruitful cooperation and trust!'
About SOFTSWISS 
SOFTSWISS is an international tech brand supplying widely acclaimed, certified software solutions for managing iGaming operations. SOFTSWISS holds a number of gaming licenses, providing a "one-stop-shop" white label solution by taking care of all technical, legal, and financial processes on behalf of its customers. The company has a vast product portfolio, which includes an Online Casino Platform, Game Aggregator with thousands of casino games, the Affilka affiliate platform, and a sportsbook software platform. In 2013 SOFTSWISS was the first in the world to introduce a bitcoin-optimized online casino solution. The company has thus been regarded as the leading technical expert when it comes to the use of cryptocurrencies in online gaming.
Yggdrasil launches first Franchise partner in Africa via Intelligent Gaming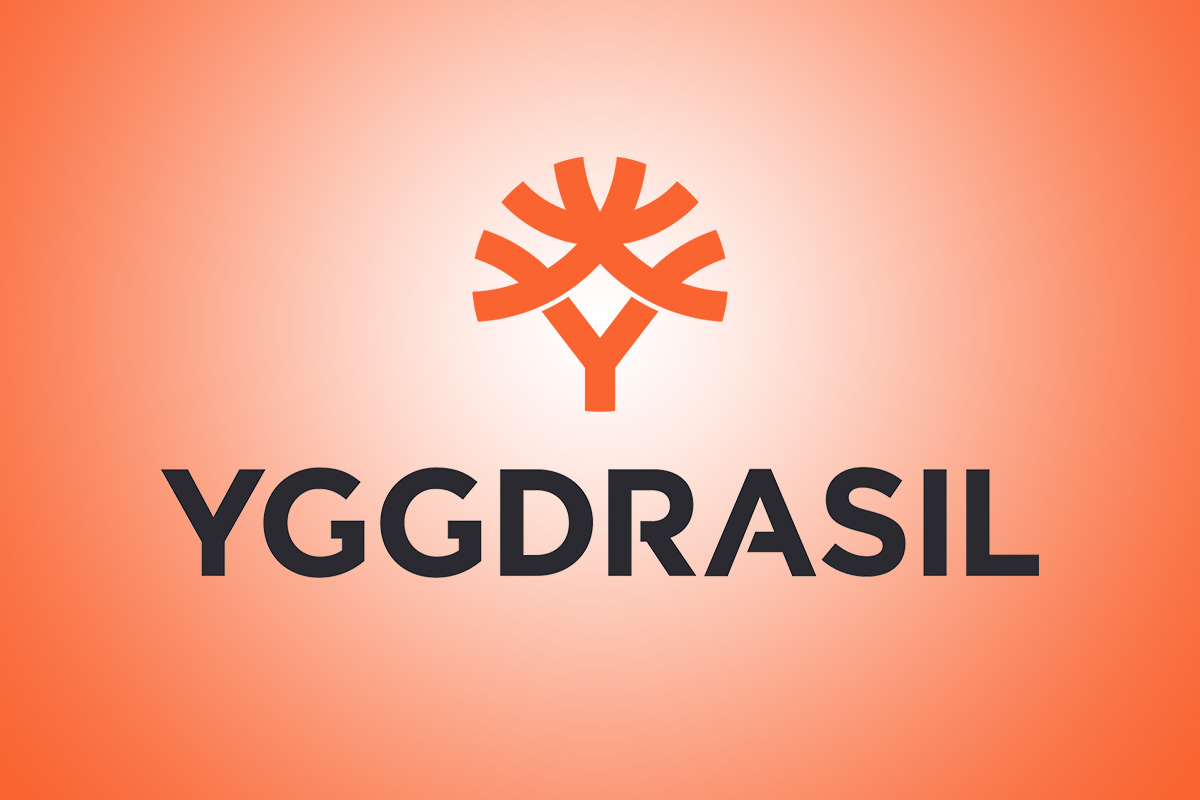 Reading Time:
2
minutes
South African platform provider Intelligent Gaming Limited (IGL) has become Yggdrasil's latest Franchise partner, marking the supplier's debut on the African continent.
Following regulatory approval and a successful integration, Yggdrasil's premium iGaming content is now live with IGL and available to the company's operator partners in South Africa via the innovative Franchise solution.
The Franchise solution provides IGL access to Yggdrasil's modern technology stack, a catalogue of around 150 online games, and industry-leading promotional tools. Becoming a Franchise partner will extend IGL's reputation as a premium online provider of iGaming content in its local African markets. IGL will be able to scale operations seamlessly via Franchise and in turn provide its African partners and players with premium online games from Yggdrasil.
IGL is a leading aggregator of content in the South African gaming market and supplies digital content to a range of operators, all of which will now have access to Yggdrasil's games.
Through the Franchise solution, IGL will distribute Yggdrasil's award-winning online casino suite as well as the third-party games from the YG Masters program. The first IGL operator to offer Yggdrasil games is Supabets, a popular sports betting and casino brand with a vast retail and digital business in South Africa and other African countries.
Andrew Pegler, Director of Commercial Operations at Yggdrasil, said: "This is a milestone achievement for Yggdrasil as we penetrate a massive market opportunity. We are very happy to have Intelligent Gaming as a Franchisee.
"This deal provides them with everything that has been created by Yggdrasil in the past eight years and will enhance their growing business operations in Africa. They are an ambitious, experienced, and well-connected supplier and see the huge potential of taking a Franchise in their key markets. This deal demonstrates how Yggdrasil is becoming a leading worldwide publisher of online gaming content."
Marc Plaxton-Harrison, Co-Founder and CEO at Intelligent Gaming, said: "Intelligent Gaming is extremely proud to be a Franchise partner for Yggdrasil in South Africa and Africa. The games offered by Yggdrasil are of outstanding quality and will have a significant role to play in the market. I am extremely excited about this partnership."
SA Court Ruling Prohibits Lottery Betting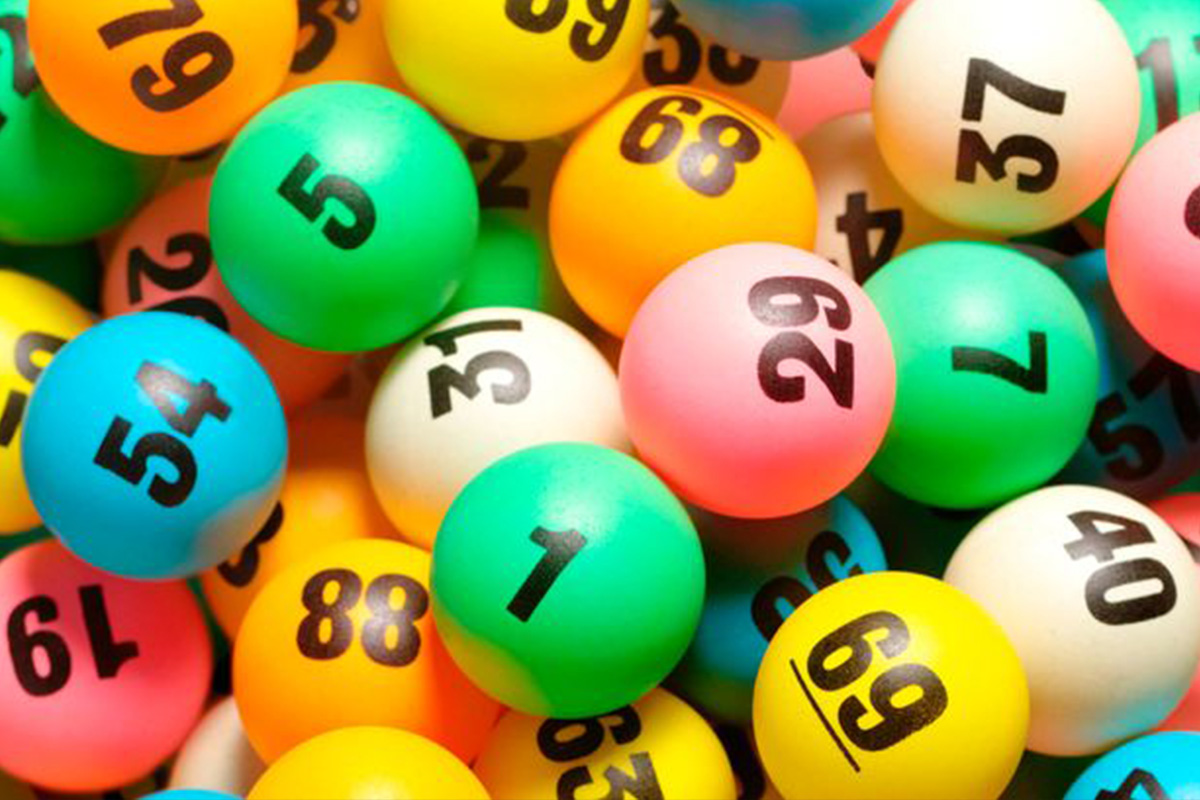 Reading Time:
< 1
minute
The Mpumalanga High Court has ruled that betting on the outcome of lotteries is in contravention of South Africa's Lotteries Act (1997) and should be prohibited.
The ruling was made at the end of August 2021 in a long-running court case between the lottery operator Ithuba and various parties, including Lottostar Pty.
The judges ruled that "the scheme of Lottostar whereby it offers bets, whether or not of a fixed-odd nature, on the outcome of lotteries is declared unlawful" and that Lottostar "is interdicted from offering bets, whether or not of a fixed-odd nature, on the outcome of any lottery".
The court decided that betting on lotteries was in contravention of Section 57 of the Lotteries Act: a person will be guilty of an offence if he or she conducts, organises, promotes, devises or manages any scheme, plan, competition, arrangement, system, game or device which directly or indirectly provides for betting, wagering, gambling or any other game of risk on any outcome of any lottery unless authorised by or under this Act or any other law.
Ithuba has argued that lottery betting does not contribute to good causes and reduced the revenues of the national lottery.