EXCEL ESPORTS unveils Sony as official smartphone supplier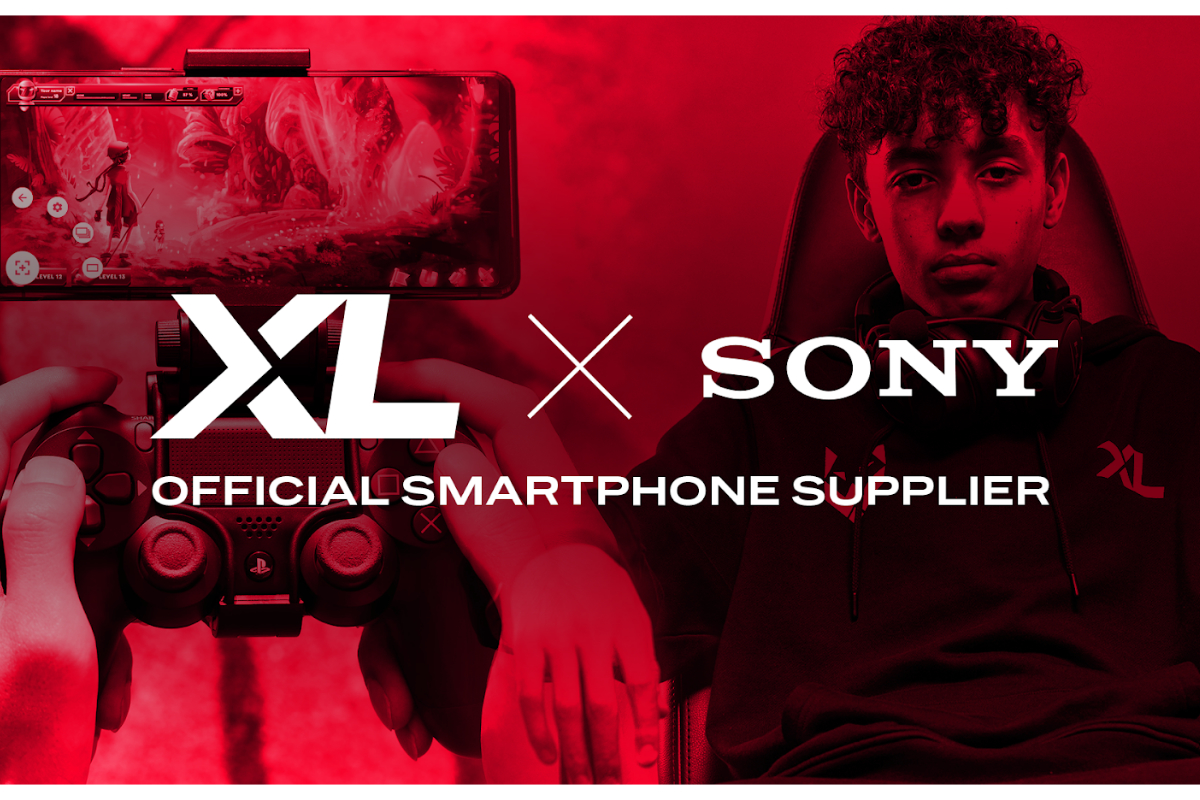 Reading Time:
2
minutes
British competitive gaming culture brand EXCEL ESPORTS is excited to name Sony as its Official Smartphone Supplier for Fortnite. The partnership will see Sony work closely with Fortnite prodigy and EXCEL player Jaden 'Wolfiez' Ashman to showcase the capabilities of its flagship Xperia smartphones with a selection of content pieces.
Xperia smartphones provide the perfect device for Battle Royale players with a 21:9 screen ratio providing a wider field of view. Devices can also pair with DUALSHOCK®4 controllers allowing Fortnite console players the opportunity to switch up their game. EXCEL and Sony will collaborate on educational content pieces and host giveaways allowing EXCEL's community the opportunity to experience the benefits of owning the latest flagship Xperia device.
EXCEL announced its entrance into Fortnite last year with the signing of Jaden 'Wolfiez' Ashman, the highest earner in UK esports history after finishing second at the Fortnite World Cup and winning over $1M. At only 17 years old, Wolfiez is statistically, according to prize money won and tournament placements, the best Fortnite controller player in the world. During his first few months at EXCEL, Wolfiez placed second in the 2020 FNCS Invitational Europe winning $125k in total prize money.
"At EXCEL ESPORTS we are always looking to work with forward-thinking partners that are innovating tech within the competitive gaming space. Fortnite is a title in which we are looking to create a lasting legacy and it's great to have partners like Sony who can help us. Jaden competes on controller-based PC, but he has been thrilled by the mobile experience Sony offers and sees it as the ideal way for him to keep playing at the highest level whether he's at home, or on the go," said Patrick Collins, Head of Partnerships, EXCEL ESPORTS 
Matt Beavis, UK Head of PR, Social and Partnerships of Sony's mobile business, added: "We have a very targeted approach to marketing on the mobile side of the business at Sony, focusing our efforts on communicating with specific communities of interest; namely 'Photographers' or 'Gamers' as in this instance.  A partnership with Excel is aimed at demonstrating to hardcore gaming enthusiasts why Sony is a 'no-brainer' when it comes to smartphone selection. It's about ensuring that the community realises that, as well as making pioneering gaming consoles like the PlayStation 5, Sony also puts an incredible amount of effort into ensuring that same gaming expertise and associated innovation translates to its Xperia smartphones. With Battle Royale games such as Fortnite, that expertise goes one step further – we have a 21:9 screen ratio that essentially affords the user a wider field of vision than someone using another device like a PC or console, meaning you can also see enemies sneaking up on you earlier than perhaps they think you can!"

The MONACO SIM RACING WORLD CUP Kicks-off at the DUBAI WORLD EXPO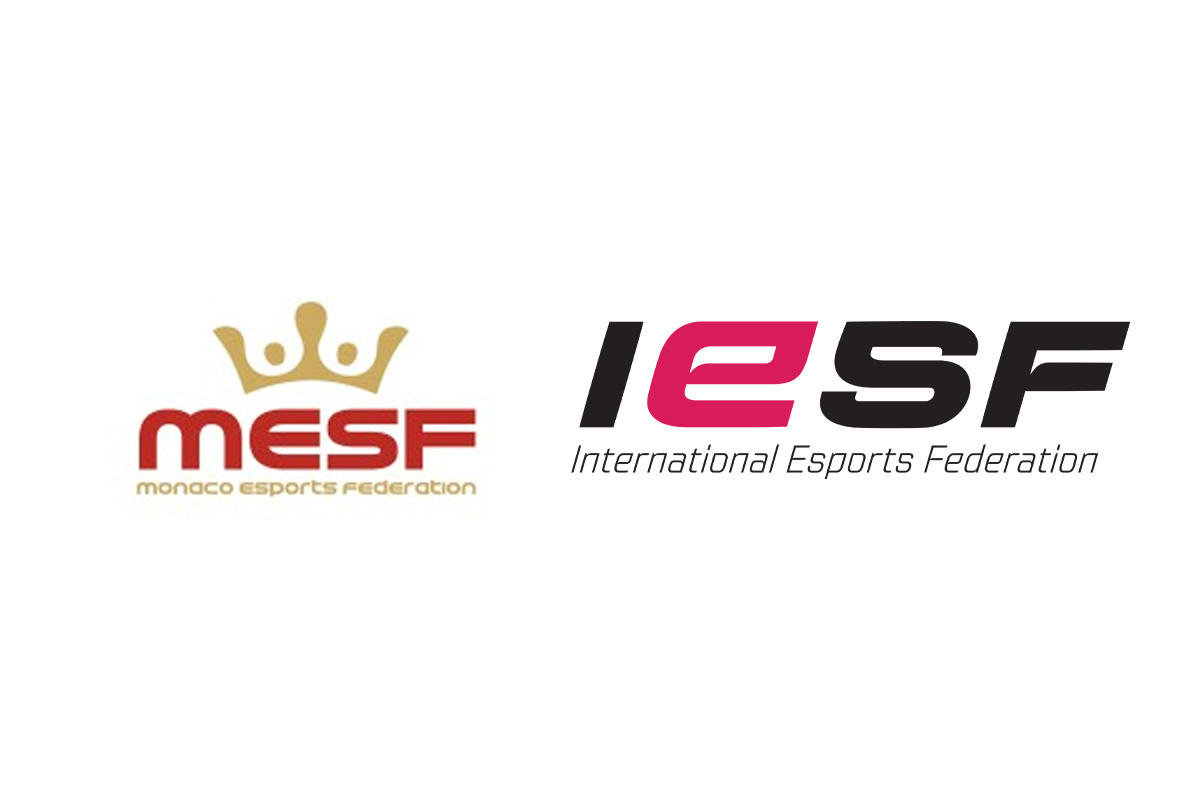 Reading Time:
3
minutes
Monaco Esports Federation (MESF) in partnership with International Esports Federation (IESF) is pleased to announce the Monaco Sim Racing World Cup warm-up event that will take place on December 7-8, 2021 in Dubai, UAE in the Pavilion of Monaco at the Dubai 2020 Expo.
The Dubai event will serve as a promo event for the Sim Racing World Cup that will be hosted live from Monaco in May 2022.
With the warm-up event, the visitors and members of the pavilions of Expo Dubai 2020 will be able to learn more about Esports. Spectators and exhibitors of the Expo have the chance to get behind the wheel of a Racing Sim and compete in the race. Professional drivers of National Federations will also show their driving skills during the event.
Qualifiers will start on the 7th of December live from the Pavilion from 18:00 to 20:00. The 8th of December will continue the qualifiers from 10:30-16:00 followed by a showcase of professional sim drivers. The Final Races will start at 17:30.
Techxhub, our Dubai-based technology partner will be setting up high-end Sim racing rigs for all enthusiasts to experience what it's like to race as a pro. Winners will receive valuable prizes provided by event partners Techxhub and Passport. GG.
Everyone interested in participating should submit an application no later than the 6th of December.
The race registration form can be found at DUBAI2020.PASSPORT.GG. Updates & additional information, including the race schedule, will also be available there.
Quotes:
"The race in Monaco 2022 aims to have 111+ nations compete against each other to showcase the skills of their national Sim Race heroes & to find the fastest Nation in the world. Monaco is home to many famous sporting events in both racing and other sports. The Monaco Sim Racing World Cup 2022 is a great opportunity to put Monaco on the map as the Sim Racing Capital of the world. We aim to create a truly international race, so where better than to kick it off at the Monaco Pavilion during the World Expo in Dubai!" Said Louis Ducruet – President of the Monaco Esports Federation.
"In order for Monaco to succeed in their search for the fastest Sim Racer and the world's fastest nation, it is important to engage the international esports community. The International Esports Federation sees the 2022 race in Monaco and the kick-off in Dubai in December as a great opportunity to engage with new international audiences and form stronger ties between our 111 member esports federations." Said Vlad Marinescu – President International Esports Federation.
"Sim Racing is still fairly small compared to other esports but due to the fact that several real races have been canceled during the corona pandemic, famous drivers participated in online Sim Races which rapidly skyrocketed the awareness of the Esport. This growing trend has also hit the Gulf Region and we see the kick-off event in Dubai as a great opportunity to present the magic of Sim Racing to our audiences in the Gulf Region and ultimately increase our sales of top-notch Racing Rigs in the MENA Region." Said Sanjay Holmukhe – CEO of Techxhub in Duabi, UAE.
"Dubai event is a great platform to show the future of the World. Countries are showing their vision on the future in their Pavilions. We are happy to support this great Esports event organised by the most famous in the racing world venue, Monaco in partnership with the global Esports governing body, International Esports Federations, IeSF. We are thrilled to showcase our Digital ID and NFT ownership developments during this event" – said Ignat Bobrovich, Founder of Passport.GG.
NASR Esports takes Global Esports Tour 2021 Dubai title in undefeated run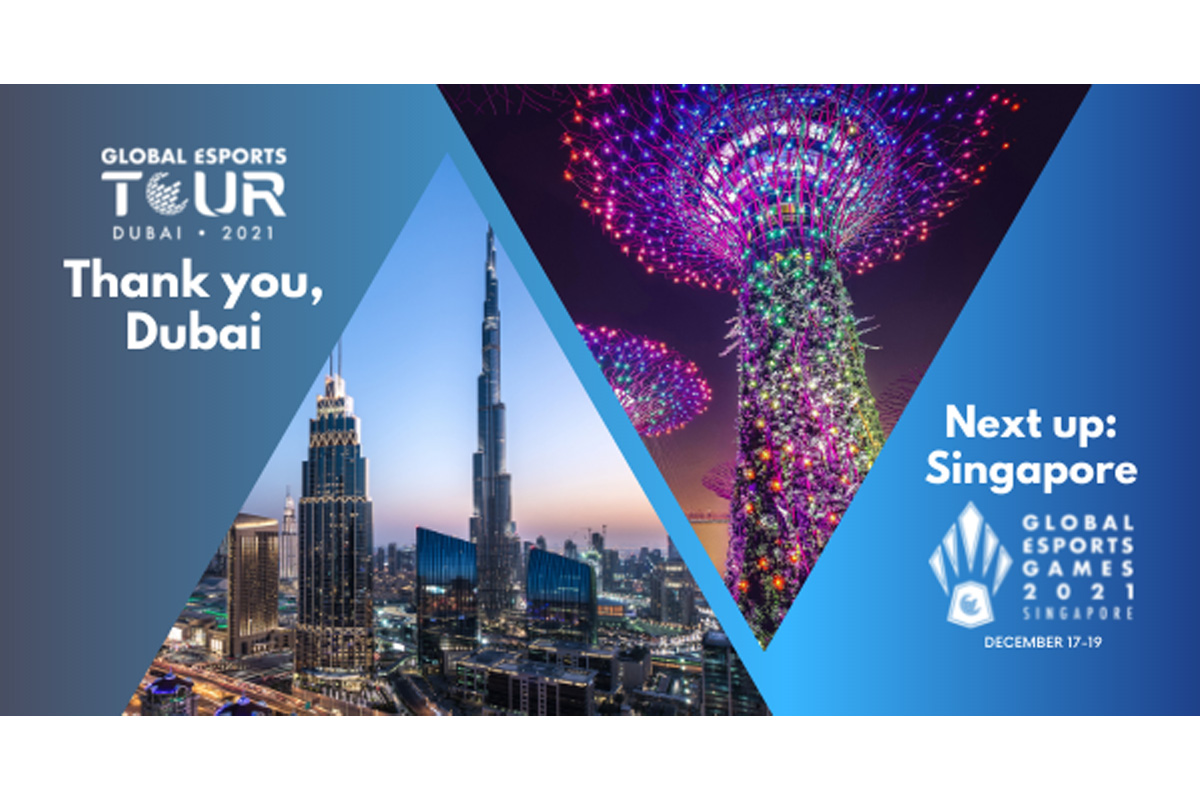 Reading Time:
< 1
minute
United Arab Emirates-based team NASR Esports lifted the Global Esports Tour 2021 Dubai title in style, winning the Counter-Strike: Global Offensive tournament in an undefeated run on November 27.
The team beat Doomsday 2-0 in the semi-finals in a best-of-three tie, before whitewashing Triple 6 3-0 in the best-of-five grand final to win the US$8,000 pay cheque.
The runners-up took home US$4,000 while Doomsday and Level E-sports won US$1,500 for making it to the final four.
They came through a field of 30 teams that took part in the open qualifiers, all vying for a spot at next year's Global Esports Tour Dubai.
NASR Esports' victory will assure them a spot at the event in March, where they will compete against the world's best professional CS:GO teams for a total prize pool of US$250,000.
The Dubai event wraps up the 2021 season of the Global Esports Tour, following successful stops in Los Angeles and Riyadh. Next up on the GEF calendar is the inaugural edition of its flagship event: the Global Esports Games held from December 17-19 in Singapore.
"Back to School": Epic Esports Events and RuHub talked about the theme of DPC tournaments in Eastern Europe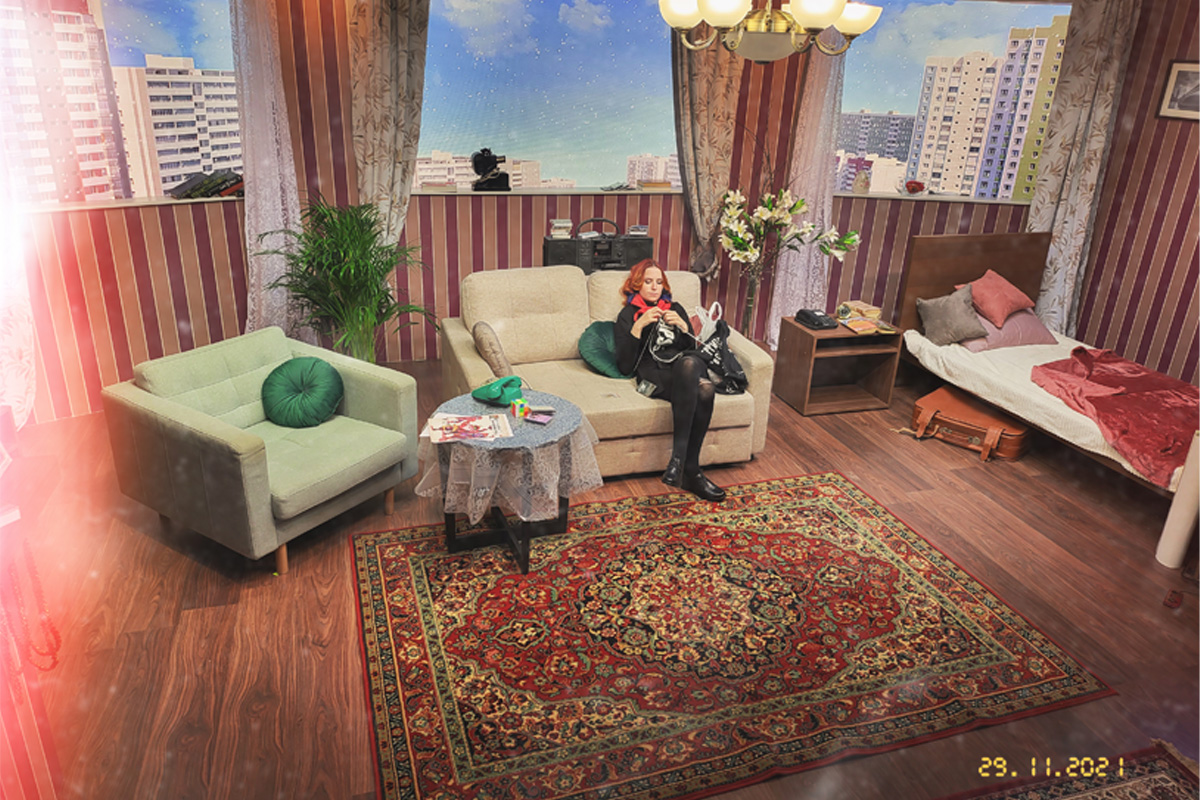 Reading Time:
< 1
minute
Tournament operator Epic Esports Events and RuHub Studio shared an idea that formed the basis for the studio space design and will manifest itself in all activities during DPC 2021/2022 in Eastern Europe.
Mark Averbuch, Product Director at Epic Esports Events:
"As you might have guessed from the RuHub Studio teaser, we have based the storyline on the theme of growing up, becoming, and learning. It will connect all three seasons of the DPC with a single line, and you will be able to observe with your own eyes how the tournament will develop and "grow up" from match to match, just as the intensity of passions increases from the group stages to the grand final."
Nikolay Petrossian, Head of RuHub Studio:
"In the first tournament of the season, the studio familiar to viewers will turn into an apartment of the 90s. Imagine that behind the scenes of the tournament is a hero, a future graduate of the school, who has a whole life ahead of him (and Dota 2, of course). His story will inspire us during the broadcast, and its elements will be reflected in thematic content and special activities for viewers. I won't reveal all the details, I'll see you on the broadcast! And remember: every stage of life — like every season of DPC — is interesting in its own way."