Want to increase your FTDs? Mr-Gamble analyzed over 600 casinos and 200,000 clicks. Here's how you can turn clicks into conversions.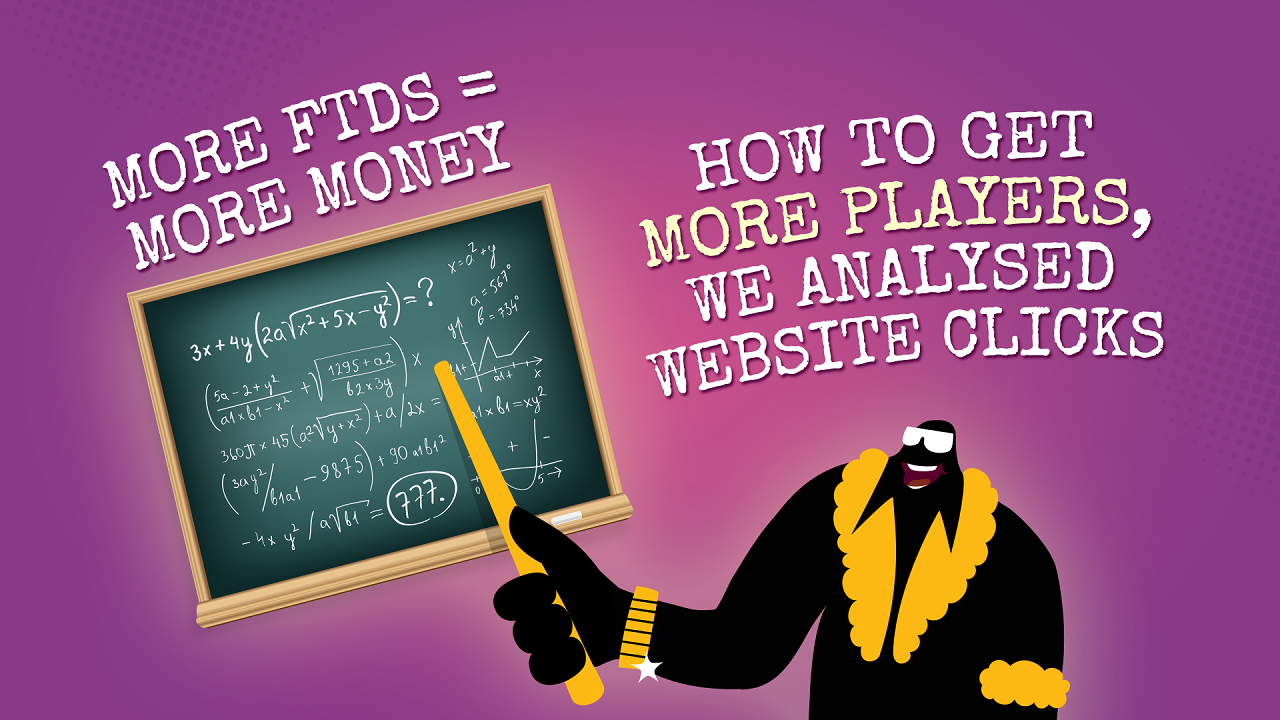 Reading Time:
2
minutes
First-time deposit (FTD) conversion is a commonly used customer acquisition metric in the iGaming industry. It is calculated by dividing the number of unique visitors to a site by the number of first-time deposits. The click-to-conversion rate gives a strong indication of the effectiveness of a casino's CRM processes. Hence, it is one of the most important metrics for operators to follow.
We analyzed over 600 casinos and 200,000 clicks to determine how operators can increase their FTDs. Here are six tips that you can implement immediately to increase your conversions.
Note: We only included casinos with 100+ clicks in our analysis to increase the power of our study.
Banking options
Reducing friction during the registration and deposit process is one way operators can substantially increase their FTDs. We noticed that the easier and faster the process is, the more willing players are to deposit money to the casino.
If you want to increase your FTDs by up to 14%, offering fast payment methods like Trustly and Skrill is a great way to start. In addition, operators should also support popular local banking options, which vary between countries.
Bonuses
It's no secret that players love casino bonuses. The bigger and better the bonus is (or the more free spins are included), the more eager players are to sign up to the casino to make their first deposit.
Of course, operators should also think about what makes business sense to them, but casino bonuses have by far the biggest impact on FTDs. We have noticed that the number of FTDs per click can increase by up to 45% when casinos offer attractive bonuses.
Bonus terms
Players are far savvier about bonuses and bonus terms in 2021 than they were in the past. Nowadays, players know to look for the Terms and Conditions of the bonus to distinguish great bonuses from bad ones. That's why we recommend offering low wagering or even no wagering bonuses to increase FTDs by up to 22%.
Besides lowering the wagering requirement, operators should offer a wider range of games to their customers. Many players aren't interested in depositing if they can't play their favourite games with a bonus. It's also worth noting that some players don't want to claim a bonus if they can't choose their bet size. When casinos remove betting limits, we see a substantial increase in conversions consistently.
Withdrawal time
Withdrawal time is another factor that impacts FTDs. The modern player wants to cash out their winnings as fast they can, and many players shun casinos with longer withdrawal times. We have seen that shorter withdrawal times can increase FTDs by up to 10% from analyzing hundreds of casinos.
Minimum deposits
Operators need to lower the barriers of entry for players. We repeatedly see a significantly better click to FTD rate when casinos allow players to deposit as little as £1 to £5 or the equivalent amount in dollars or euros. Offering low minimum deposit options alone can increase FTDs by up to 18%.
Game selection
Unfortunately, many operators underestimate the impact the game selection has on conversions. Many players have their favourite casino games and slots, and if they don't see them featured in a casino, they are reluctant to make a deposit. As casinos add popular game providers and casino games to their game portfolios, we consistently see an increase in the number of FTDs (up to 16%).
That concludes our study. We hope that this analysis gave some food for thought for operators and affiliates alike!
Slots Temple Launches Real-Money Slots Tournaments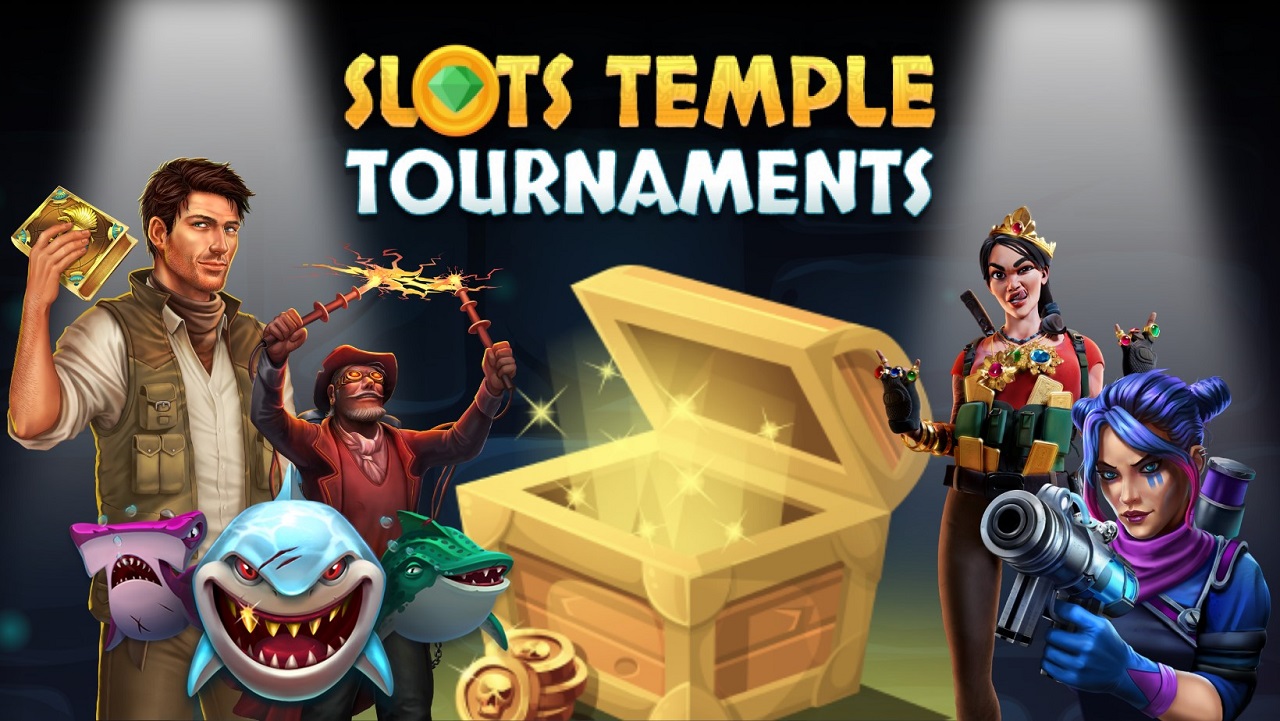 Reading Time:
< 1
minute
Slots Temple is the only affiliate site offering tournaments for cash prizes in the UK
Leading free online slots platform and affiliate marketing site Slots Temple has begun offering paid-for slots tournaments to complement its existing range of free-to-play competitions with cash prizes.
Now, for small, affordable buy-ins, players can compete against each other to climb a live leaderboard based on wins,
consecutive wins/losses and hitting big win multipliers.
There will also be spot prizes for lower positions to ensure the excitement lasts right to the end of the tournament.
The paid-for tournaments will allow Slots Temple to offer bigger prize pools and deeper payout structures, but there is no obligation to buy in. Fans of free-to-play tournaments will still be able to enjoy the same range of free games boasting big cash prize pots for absolutely no outlay whatsoever.  
Slots Temple became the first UK affiliate marketing site to offer cash prizes for free tournaments last year, after it was awarded a license to do so by the UK Gambling Commission. With these competitions proving to be wildly popular, the new buy-in tournaments were the next logical step on the roadmap, says Fraser Linkleter, CMO at Slots Temple.
"Bigger prize pools add even more stickiness to the site and attract new players, which should swell the prize pools even further. So, it's about adding an extra layer of excitement. But at our core, we remain the go-to destination for fun free slots play," Linkleter said.
Slots Temple enables slot aficionados to try the latest and best slots content. The site has built a burgeoning community of slots players who can chat, leave reviews, and exchange opinions about their favourite games.
Ringier Sports Media Group Launches Digital Sports Media Platform Sportal.gr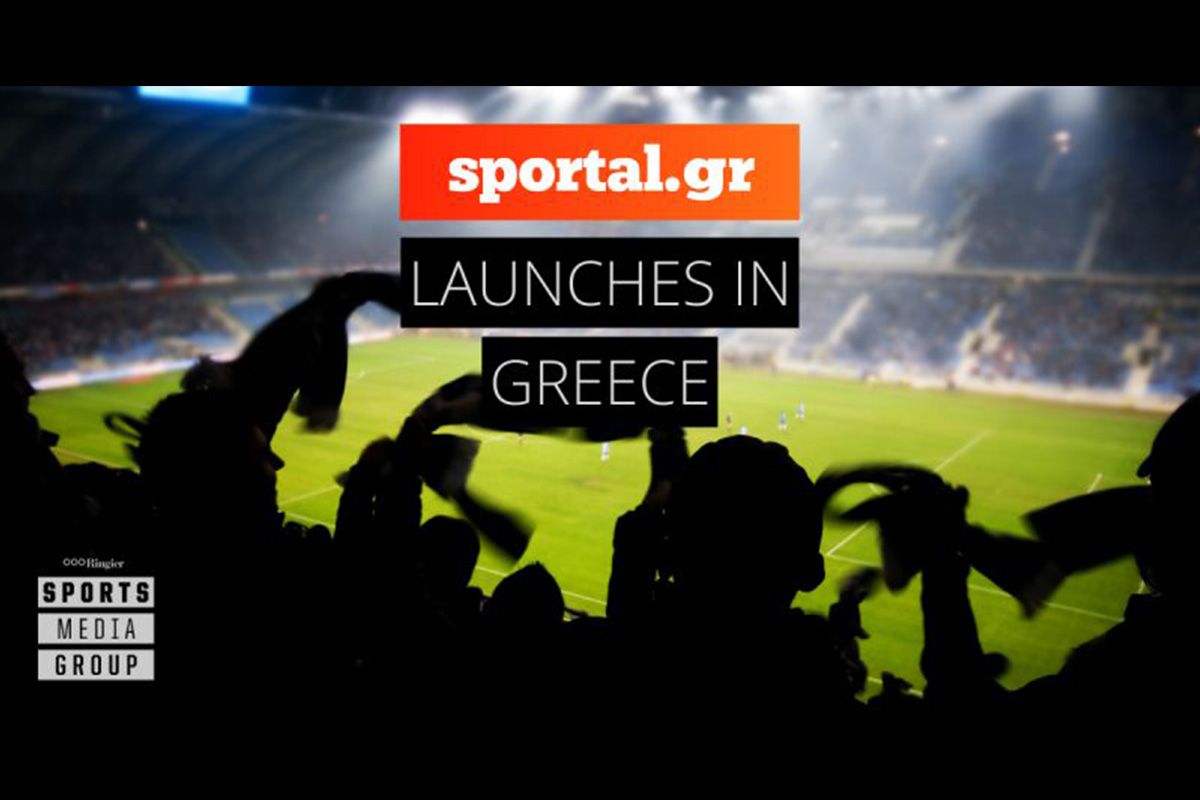 Reading Time:
2
minutes
The Ringier Sports Media Group (RSMG) has launched sportal.gr, a digital sports platform offering sports fans in Greece video-first based news, commentary, analysis, interviews, statistics and live results, bundled in a state-of-the art product experience.
The content focus of sportal.gr will stretch beyond football and basketball to tennis, volleyball, athletics, motorsports and more. The digital platform is based on the strategic expertise and technical solution of RSMG, which since its incorporation in May 2022 includes Sportal Media Group in Bulgaria with sportal.bg and Sportal365, Gazeta Sporturilor (GSP.ro) in Romania, sportal.rs in Serbia, sportal.hu in Hungary, sport.sk in Slovakia and Pulse Sport in Sub-Saharan Africa, as well as a strategic partnership with the globally leading LiveScore Group. The RSMG's mid-term goal is to build sportal.gr into a leading media player in the Greek sports market.
Sportal.gr will be technically based on the internationally leading content management system Sportal365 and will be adapted in terms of design and user experience to the successful sports platforms GSP.ro, sportal.rs and sportal.hu.
Stilian Shishkov, Senior Partner of RSMG and CEO of Sportal Media Group: "I am very pleased that RSMG is today further expanding the presence of its media brand sportal beyond CEE and Africa, in Greece with the launch of sportal.gr. We will offer Greek sports fans very rich sports content combined with powerful customization and loyalty tools, all powered by our Sportal365 content management system."
Christos Christou, former General Manager of the leading Greek sports platform Sportdog, will build up the ambitious project from scratch as Managing Director of sportal.gr. Together with well-known editorial leaders and a highly motivated young team of around 25 journalists, he will position the sportal.gr brand in the top tier of the Greek sports media market.
Christos Christou said: "I am excited that the RSMG joins the Greek market with a strategic vision for sports media in general and for sportal.gr in particular. The RSMG combines high quality sports journalism and media knowledge with tech-driven publishing solutions. This, combined with our experience in Greek sports media, will transform sportal.gr into a leading digital brand for all the sports fans in Greece and a valuable partner for the sports segment advertisers. Greece has an excellent sports culture and a large, passionate fan base. We are highly motivated to establish sportal.gr as a new brand in a highly competitive environment and to reach a top position among sports media in the country. Sportal.gr will offer novel and creative marketing and advertising solutions for various customer groups and companies – also in conjunction with the other eight sports platforms belonging to the RSMG."
Robin Lingg, Chairman of the Board of Directors of RSMG, said: "From a global perspective, sports media are increasingly a kind of melting pot for sport-savvy audiences, sports gamers and advertisers. Swiss-based Ringier AG is investing in this highly attractive segment and wants to become a top player globally by uniting leading digital sports media brands under the umbrella of the RSMG. Today, these are Sportal Media Group in Bulgaria with sportal.bg and Sportal365, Gazeta Sporturilor in Romania, sportal.rs in Serbia, sportal.hu in Hungary, sport.sk in Slovakia and Pulse Sport in Africa. Our investment in the British LiveScore Group at the end of 2022 was a decisive step to develop innovative products based on common technologies in the future and to benefit from the exchange of know-how. We believe in a growing sports media market in Greece. I am very much looking forward to seeing sportal.gr grow."
Nordic Affiliates Joins Norwegian Online Gambling Trade Organisation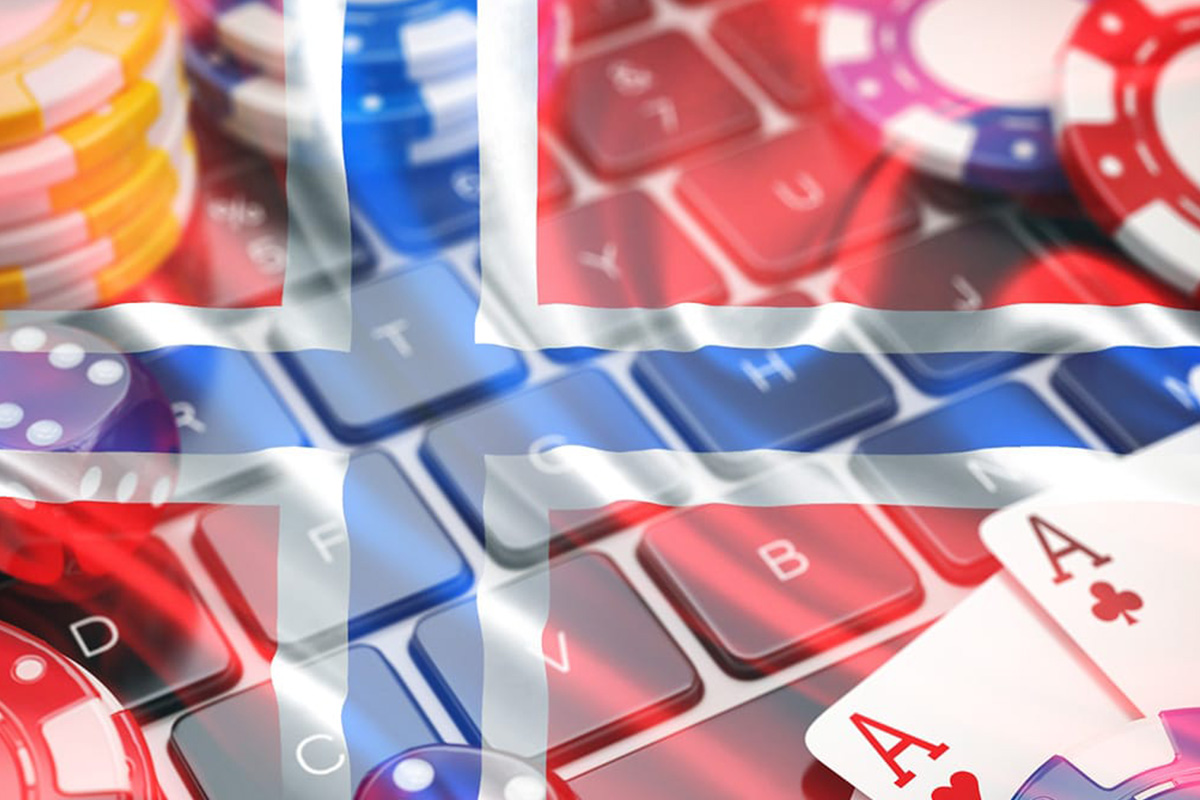 Reading Time:
< 1
minute
Nordic Affiliates has become the first affiliate to join the Norwegian Online Gambling Trade Organisation (NBO).
Nordic said it hoped its decision will encourage other sections of the Norway-facing gambling industry to join the lobby group, which campaigns for an end to Norway's two-company gambling monopoly controlled by Norsk Tipping and Norsk Rikstoto.
Havard Lehn, co-founder of Nordic Affiliates, said: "Politicians talk a lot, but there is no real change for people who are struggling with gambling problems. Being Norwegian myself, and having spent over a decade in the industry, I strongly believe that Norway must regulate its internal gambling markets.
"Going forward, we all must unite behind NBO for the benefit of both the Norwegian society and the industry."
NBO was established in 2019 by Betsson, Comeon Group, Kindred and Gaming Innovation Group.
Carl Fredrik Stenstrøm, Secretary General of NBO, said: "It's not a matter of if the Norwegian gambling market will be de-monopolised, but when.
"However, the change is slow, and a successful regulation depends on continuous public affairs work. The more power we can assemble behind this task, the faster we will reach our goals. We have achieved more progress in the last three years than the previous 20. That's a testament to the industry's determination, but we want more companies to engage."