FSI Hits the Greek Betting Market with OPAP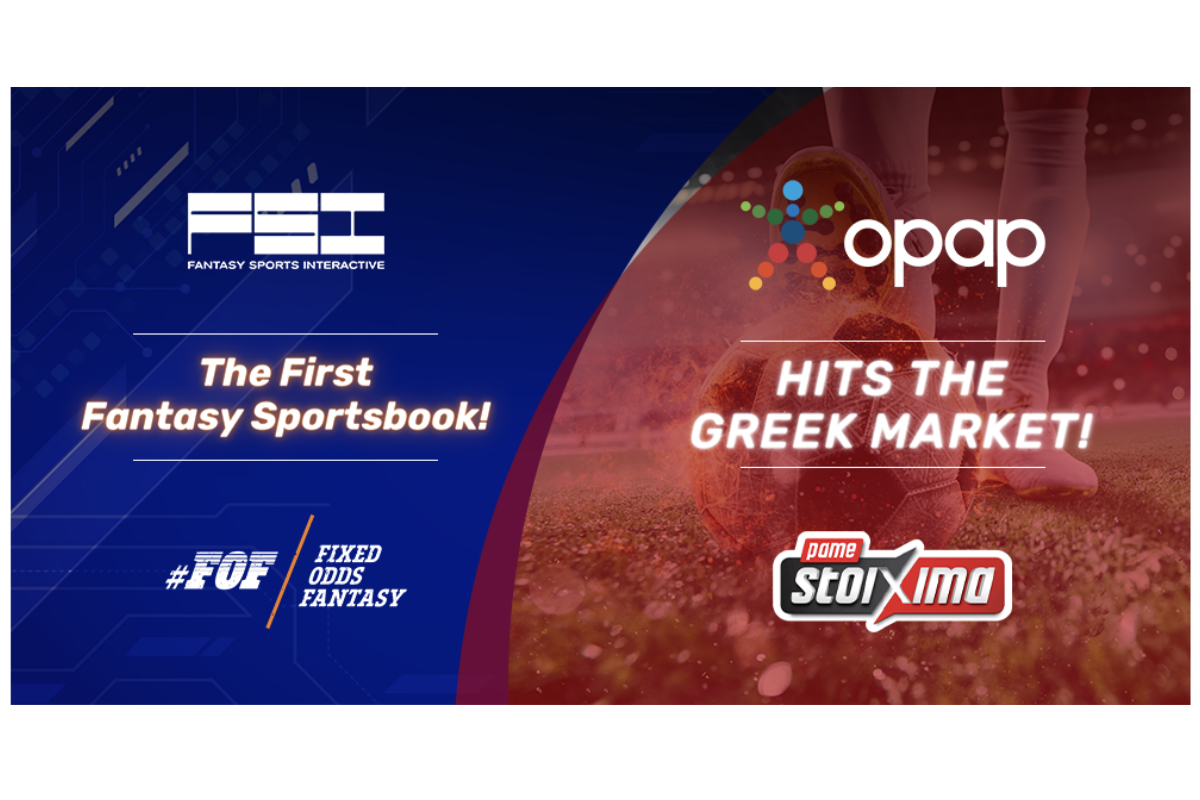 Reading Time:
2
minutes
Fantasy Sports Interactive are excited to announce the Official Launch of their Fixed-Odds Fantasy (FOF) Suite markets in OPAP S.A's Retail Network. FSI has been in close collaboration with OPAP's team since 2019, for the ongoing full-scale pilot of FSI's "Performance Props" markets.
FSI introduced a world-first fantasy sports betting concept in 2019, the Fixed-Odds-Fantasy Suite, which combines fantasy sports gaming with classic Sportsbook. Described also as a "Fantasy Sportsbook", Fixed-Odds-Fantasy features a unique range of performance betting markets, from the original Team-based sportsbook (the "Sportsbook Manager"), to standard Over-Under options ("Performance Props"), and Head-to-Head Prediction betting ("Man2Man").
We utilize live sports events statistics, our original fantasy scoring systems, and big data of every Sports League and Athlete to compile exclusive Fantasy Performance Odds as part of a complete iFrame solution, or as a standalone Odds feed.
OPAP, the leading gaming company in Greece and the country's national Lottery, has been offering FSI's "Performance Props" (Over-Under performance betting markets) under a full-scale pilot since September 2019. FSI has been compiling Odds and providing markets via the company's proprietary Performance Odds Feed, for the English Premier League and UEFA Champions League.
FSI's Over-Under Fantasy Sportsbook product has been marketed and offered by OPAP's Retail Network as "Players Performance Points", featuring a select set of Performance-based Player markets. Players Performance Points has been available to OPAP customers via SSBTs and pen/paper at the network's 4,000+ betting shops, and their official online betting site, pamestoixima.gr.
2021 has already seen the addition of Over-Under markets for the Greek Super League. Furthermore, there will be extra options for exciting Head-to-Head Prediction markets, customized to the operator's needs.
According to FSI's CEO, Dennis Tsalikis: "We are thrilled to proceed with our official product launch with OPAP, Greece's top-tier operator and global leader among the World Lottery Association members. Our experience from our collaboration with OPAP's team and their feedback have been invaluable, and we are excited to introduce an innovative product that brings millennials back to the betting shops! We are proud to be the ones who premiered Fantasy Sports in retail shops, and it's been an honour to do so with Greece's leading gaming company!".
OPAP's Sports Trading Director, George Drihoutis stated: "I'm very excited for this cooperation as well as for your contribution, in developing and evolving our betting product. Both our agents and our players hold powerful insight into what our product should be and I am absolutely sure that they will actively support our new cooperation"!

Low6 launches UltimateFan ahead of The 2020 UEFA European Football Championship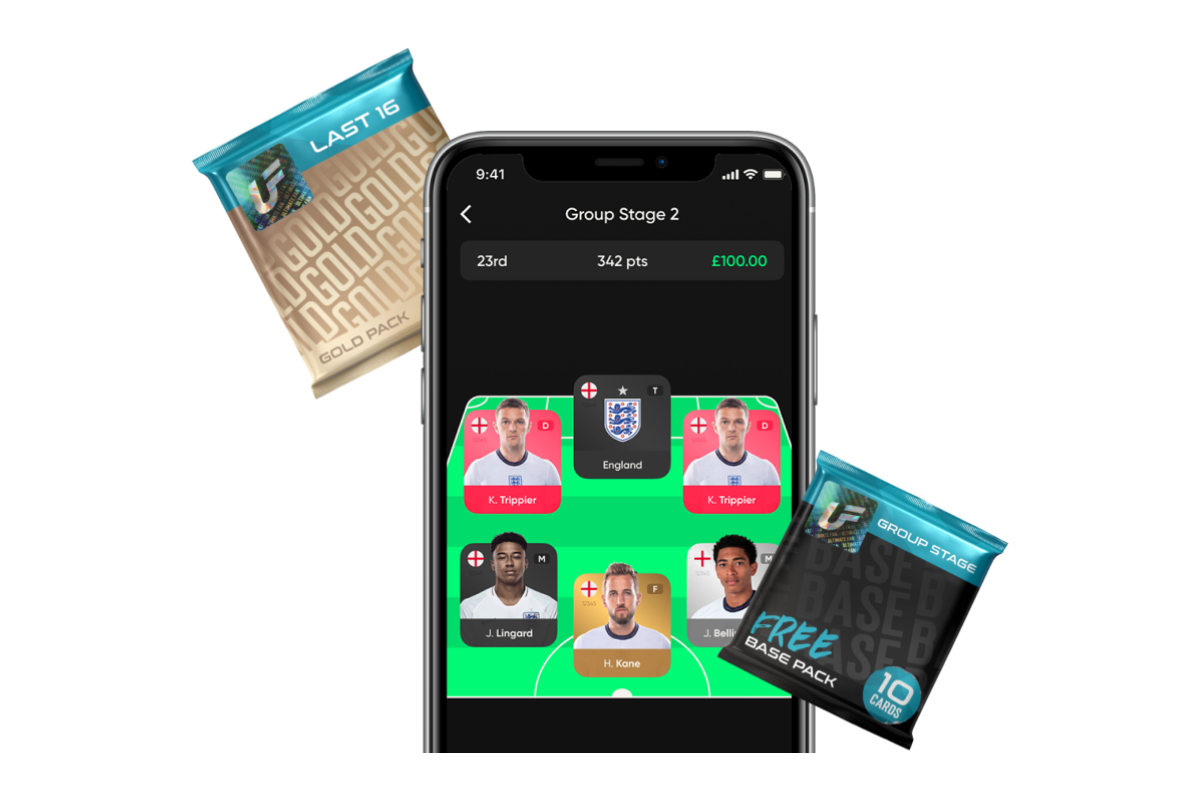 Reading Time:
2
minutes
Free to play app combines fantasy football and pack openings
Low6 launches UltimateFan, a fantasy football subscription-based app for The 2020 UEFA European Football Championship.
The new and exciting mobile application, which is free to play, combines pack openings, fantasy football and non-fungible tokens. Cash prizes worth £125,000 can be won throughout the Championships.
UltimateFan releases pack drops which reveal players in the form of cards for users to build and manage their lineups. Cards are then graded in terms of player abilities, with players ranked as either Gold or Base. Users will use the cards to create lineups which earn points based on real life player and team performances. If a user is unhappy with their cards, they can then trade their cards through our UltimateFan marketplace with others on the platform.
For those committed to getting the winning squad, UltimateFan+ subscription packages are available in Gold and Silver which guarantee a certain number of gold players per pack drop.
Jamie Mitchell, Low6 co-founder, said: "We believe that UltimateFan is the next iteration of fantasy sport. The excitement of pack openings coupled with fantasy team selection and management make UltimateFan a game not to be missed this championship."
As seen through its partnerships with the YouTube and Instagram influencer community, 'live pack openings' and player pack games have proved to be very popular among next-gen sports fans. By ensuring that UltimateFan takes a community-led approach, Low6 believes that it can capture the attention of millennials and Generation Z sports fans.
"We paired the excitement and thrill you feel when you open up your EA Sports FIFA packs with the ever-so popular Fantasy Football game," added Josh Turk, CMO of Low6.
"Fan-first experiential gamification is the founding building block to all games/apps we create, driving community-led acquisition through shared passion among our user base."
The release of UltimateFan will build upon Low6's successes in the last year, with the company amassing more than 160,000 new users already – growth which has largely been driven by the flagship Picks product released during the last football season.
Due to run parallel with UltimateFan during the UEFA EUROs this month, Low6's Weekly7 – in collaboration with Uber Eats UK – plans to keep players engaged with a £5 voucher and a chance to win £1,000,000 in their free score predictor contest.
Meanwhile UFC Picks – the official UFC pick'em app of the UK and Ireland – has remained popular for avid MMA fans as they seek to compete in a £5,000 free-to-play pick'em contest for each major UFC event this year.
Premium sportswear brand Castore is the headline sponsor of UltimateFan. UltimateFan+ Gold subscribers enjoy a 30% discount on their next order and Silver subscribers a 15% discount.
Scout Gaming launches fantasy player odds market with Kaizen Gaming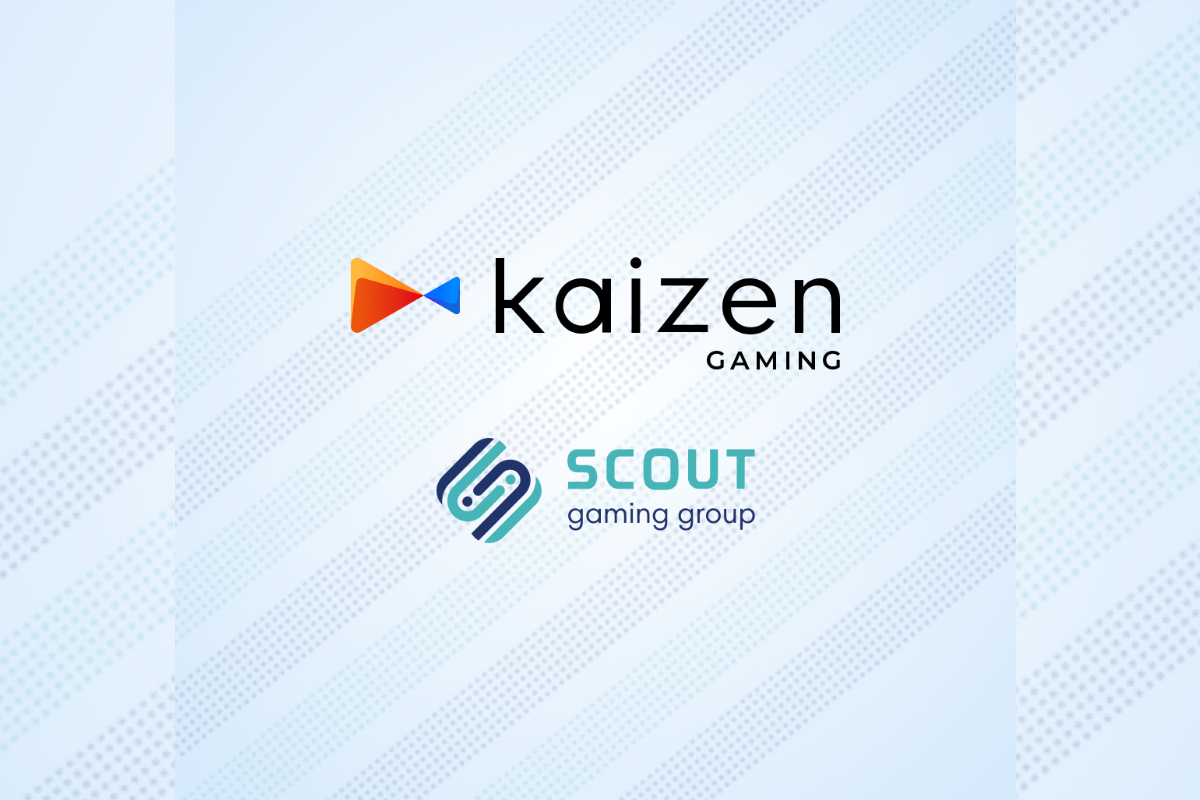 Reading Time:
2
minutes
Scout Gaming has launched their innovative fantasy player odds markets today with Kaizen Gaming, one of the fastest growing Game Tech companies in Europe that operates under the brands Stoiximan and Betano. The two parties strengthened their partnership last year, aiming at bringing to life new products and additional features.
Stoiximan players are now able to bet on fantasy player odds, as a new sub-section has been added to the official website stoiximan.gr under their "Fantasy" tab, called "Player Odds", using Scout Gaming's proprietary sportsbook and bet slip. The following fantasy player odds are available:
Player Fantasy Points Over/Under: Bet on a player's fantasy score in the match
Player Duels (same team duels, match duels, or cross match duels): Bet on which player will get the most fantasy points in their respective matches
Outright bets: Bet on which player will get the most fantasy points during a full season, month, cup or playoff
Scout Gaming is working to add an innovative "BetBuilder" to their offering, where users can combine several fantasy bets from the same matches, or combine it with regular sportsbook markets from the same match. A separate "Bet on your Fantasy team" feature will also be launched during the summer.
"We are very proud to be able to deliver additional products to Stoiximan. Player Odds are an important part of our Fantasy experience, complementing fantasy tournaments with a fantasy-against-the-house offer. It brings additional cross-selling potential between fantasy sports & the client's sportsbook, or Scout Gaming's proprietary sportsbook. Stoiximan is an important partner for us, and we hope to extend our collaboration in the future", comments Scout Gaming's Chief Product Officer, Andreas Sundal.
Kaizen's Sportsbook Product Manager, John Tsakalakis added "We are very happy to launch the "Fantasy player Odds" to our Greek based players delivered by Scout Gaming.  We continually improve our products and services to offer the best experience to those who trust us for their entertainment and our collaboration with Scout Gaming is proven to be instrumental on this. We are looking forward to offering additional products to all 6 markets that we are currently operating in, in collaboration with our valuable partner, Scout Gaming."
FSI CEO on the Government Affairs Committee of the Fantasy Sports & Gaming Association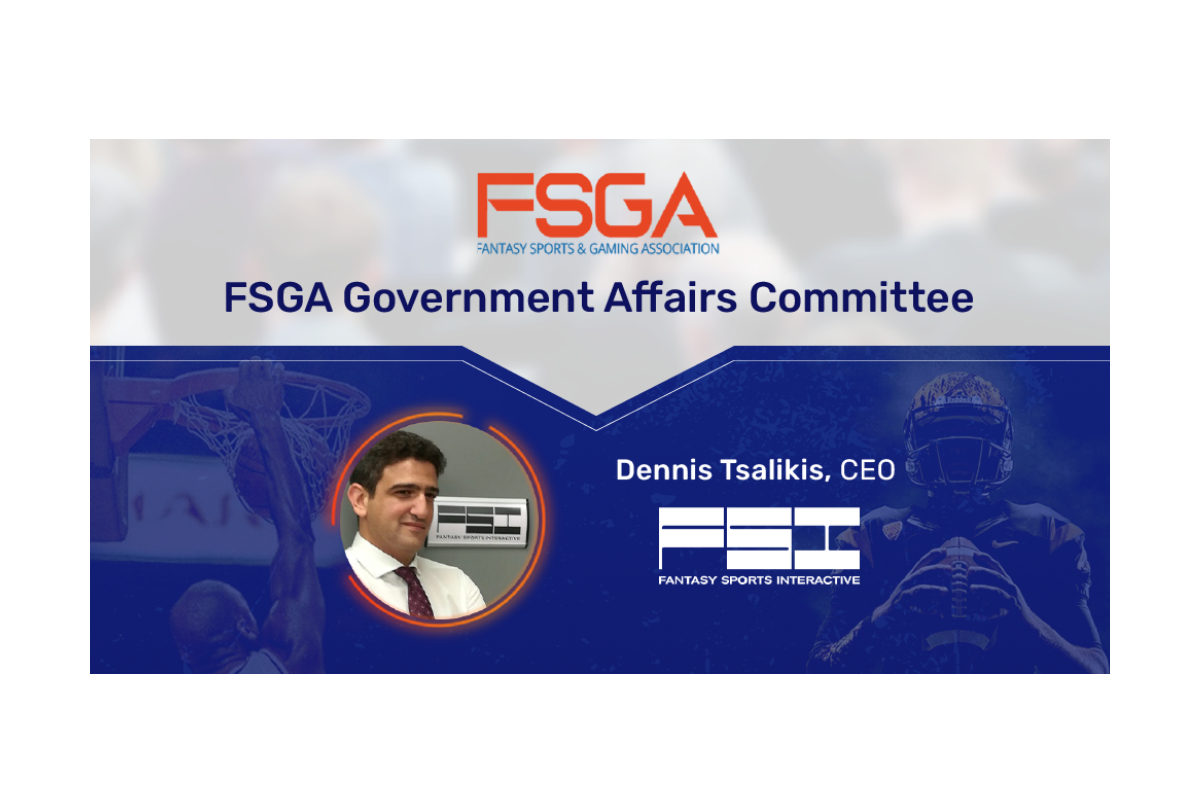 Reading Time:
2
minutes
FSI is delighted to announce that their CEO, Dennis Tsalikis, will be serving as a member of the Government Affairs Committee of the Fantasy Sports & Gaming Association (FSGA)!
FSGA's Government Affairs Committee works with state & federal politicians, regulators, lobbyists, as well as individual FSGA member companies regarding fantasy sports and sports betting state, and to maintain resources that track state regulations and legislation.
The FSGA is committed to advocating for fantasy sports and sports wagering legislation that allows for a competitive, mobile, and legal marketplace.
The Fantasy Sports & Gaming Association's Mission is to support fantasy sports, sports gaming, and new forms of fan engagement.
The Association's Vision is to connect fans to the sports they love, and for this purpose FSGA embraces innovation, future-focused goals and pro-business values, while actively supporting Legal Game Play and dedicating their efforts to customers' protection.
FSI – Fantasy Sports Interactive is an awarded Fantasy Sports and betting provider run by a team of people who are experienced on both B2C and B2B levels of gaming and betting operations.
Its CEO, Dennis Tsalikis, has a deep knowledge of the sports betting industry and is passionate about innovation, user engagement and responsible gaming.
Regarding his membership on the FSGA's Government Affairs Committee, he stated:
"I am thrilled, humbled and grateful to be selected as a member of the Committee. I would like to extend my sincere thanks to the Association congratulate my fellow members and promise them all to contribute to the Committee's Mission to the best of my ability. It is an honor to be part of this team, and as a fantasy sports entrepreneur who has always sought to bring innovation in the sports betting industry under responsible gaming standards, I feel I'm in the right place, at the right time! I look forward to contributing to the Committee's important work!"
Meet the FSGA Government Affairs Committee:
Chair:
Peter Schoenke
Members:
Griffin Finan
Stacie Stern
Adam Wexler
Stephen Krombolz
Gunnar LaCour
Michael Petropoulos
Dennis Tsalikis
Jonathan Ahrens
Michael Jester
Marc Zwillinger