REALISTIC GAMES ROUNDS OFF ORIGINAL ELECTROCOIN SERIES IN STYLE WITH RED BAR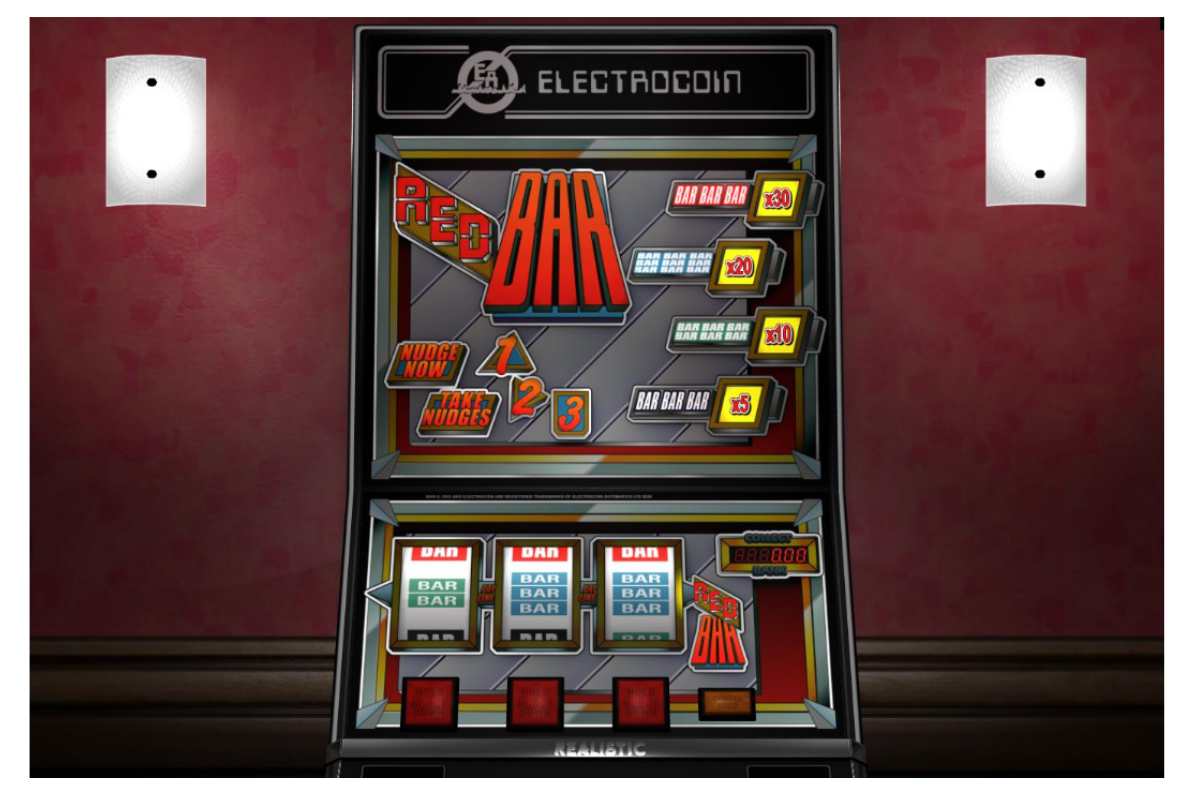 Reading Time:
< 1
minute
Leading casino content developer Realistic Games has released the final original game of its hugely successful Electrocoin partnership, Red Bar.
The latest of Realistic Games' modern takes on the classic series of games from well-known land-based manufacturer Electrocoin is a 3-reel, medium volatility game beautifully presented in a WebGL 3D cabinet, which faithfully recreates the look and feel of the original game complete with authentic sounds and timings.
Red Bar features nudges, winning re-spins, holds on wins and win sequences. Players can also choose between three jackpot values and multiple low stake options in order to play the game at a stake to prize level ratio they are used to.
The release of Red Bar brings the total of Realistic's Electrocoin remakes up to eleven, with the collection of iconic titles such as Bar-X™, Super Bar-X™ and Bar-X™ 7even having already been a standout success with online players
Robert Lee, Commercial Director at Realistic Games, said: "Red Bar completes a fantastic collection of original land-based games that have become staples of Realistic's portfolio over the last six months, achieving a stickiness that is often hard to gain.
"The level of retention the series has experienced is testament to the reputation of Electrocoin's slots and also the talent of Realistic's studio."
Gabino Stergides, President of Electrocoin, said: "Together with the Electrocoin team, Realistic's brief was to make sure that these iconic games would live on in the digital era and could be enjoyed by online players for years to come.
"Our games have such longevity that they continue to attract new audiences almost four decades after they were first released and it is a source of great pride to see them meticulously recreated in the online environment."

Swipe – Multiply Your Winnings By 25.000!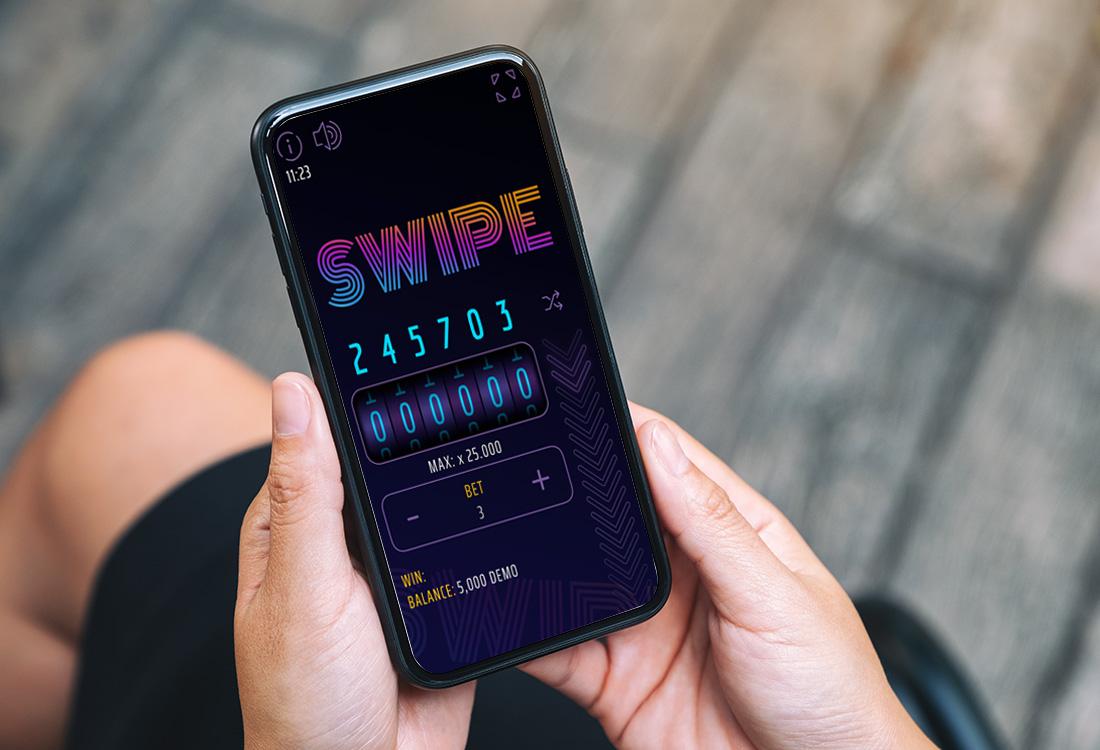 Reading Time:
2
minutes
For every mobile games enjoyer, this a perfect game – Swipe, an atypical casino game developed by Expanse Studios, young and aspiring casino studio, comes with very simple rules. It will appeal to all players who like unconventional games, with a touch of adrenaline, but lots and lots of fun!
The goal of the game is to make a perfect combination of numbers that will correspond to randomly selected digits of the game – the closer you get to it, the more money you win! The payout ratios are from 1 all the way up to 25,000! The coefficient grows with a larger number of matching numbers, of course, and reaches its maximum if you hit all the digits of a randomly selected number.
Win a Progressive Jackpot!
When you open Swipe, you will notice two windows with six numbers each. The first contains a RNG number and the second is reserved for the player who, dragging from top to bottom, puts together their combination, matching the first combination as much as possible.
If you match five digits, your bet is multiplied by 1,000, and if you hit all six numbers, the payout is multiplied by 25,000! The game is quite dynamic, the outcome is known after only a few seconds – ideal for fast game fans.
All this is worthless without a jackpot, is it? Swipe is the home of a progressive jackpot, the value of which grows with each try – if you are not lucky enough to put together the perfect combination, you may be lucky with the jackpot. All you need is perseverance, place your bets on lucky combinations of numbers and the win must come.
Exclusive bonuses are an unavoidable thing that adorns Swipe, because you will rarely have the opportunity to meet a game that offers you a payout 25,000 more than the stakes!
Enjoy this mobile game, combine the numbers and be the next winner!
Pascal Gaming enriches its portfolio with a new bet-on game, "Catch Me"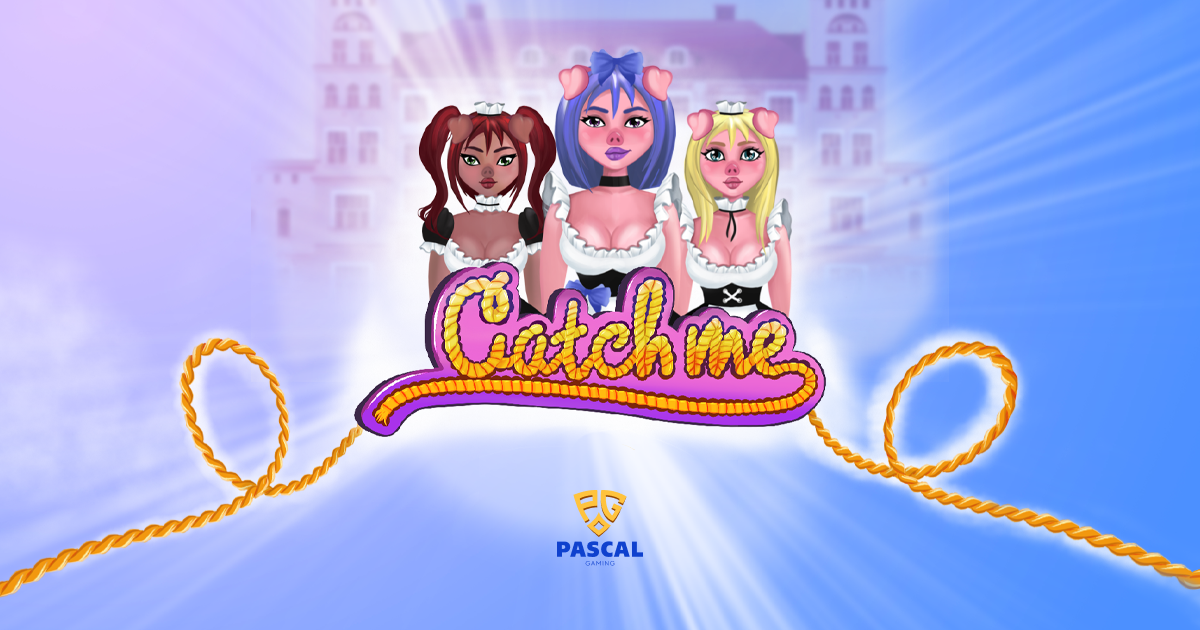 Reading Time:
< 1
minute
Pascal Gaming constantly follows the idea of making the player experience unique and takes all the necessary measures to provide them with reliable and quality games. "Catch Me" comes to join the bet-on game line of Pascal Gaming, thus adding one more fun game to players' favourite list.
The initial goal was to create a simplistic yet compelling game with impeccable characters and a catchy interface that will boost players' activity. "Catch Me" with its 3 impeccable piggies and wolves presents a rich assortment of features, which include multi-betting possibility up to 3 bets at a time, unlimited multipliers, and provable fairness calculator. The game is available in various languages and is fully supported on both desktop and mobile gadgets.
The rules are quite simple: players place their bets and simply need to catch high coefficients until piggies get caught by the wolves. Implementing the theme of the famous fairytale, Pascal Gaming helps players go back in time and meet their favourite characters and experience unique emotions again.
Real Betis and Olybet sign a partnership deal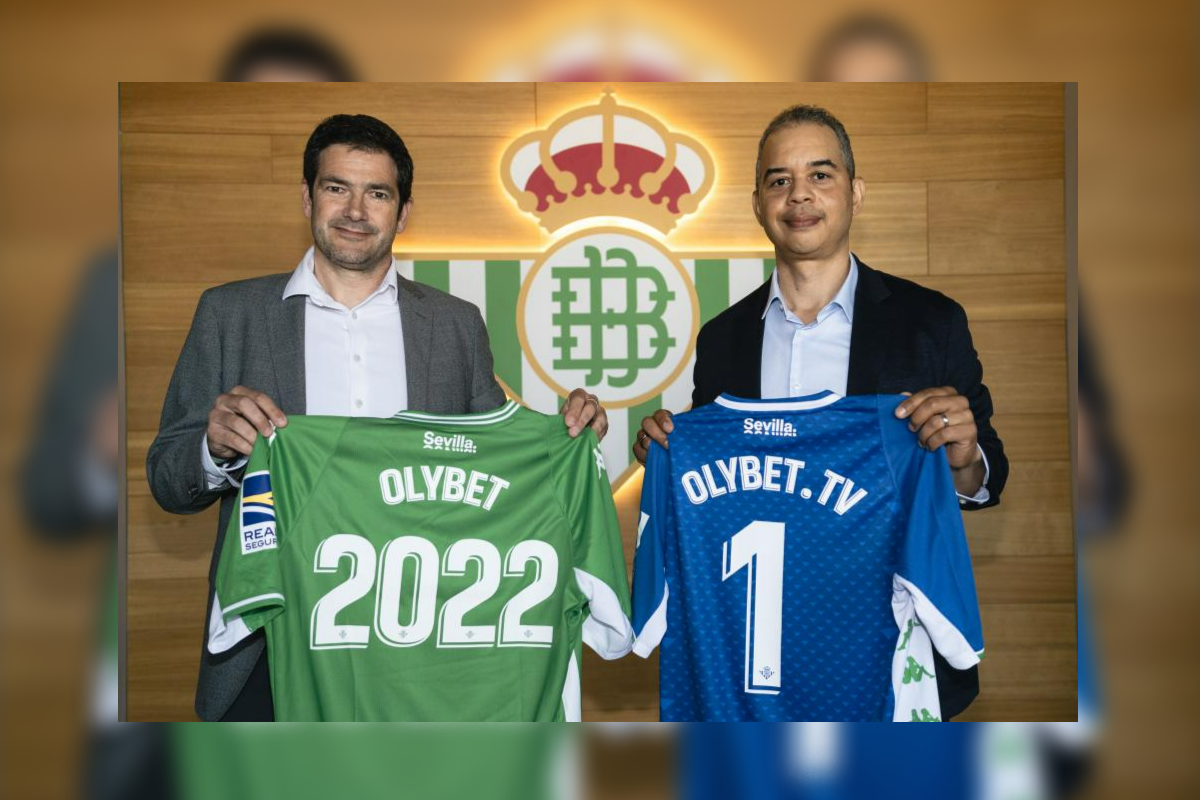 Reading Time:
< 1
minute
Real Betis Balompié have signed a partnership agreement with the sports betting brand Olybet for the Baltic region.
Ramón Alarcón, general business manager at Real Betis, showed his satisfaction about the deal: "Partnering with Olybet, the top sports betting brand in the region, provides a larger scale of digital platforms to engage fans and players and develop professional football as a great sports show."
"Congratulations to the winners of the Copa del Rey trophy! Real Betis is a great team with a long history and ambitions for future," said the chairman and CEO of Olympic Entertainment Group and OlyBet Group, Corey Plummer and added that their customers will now receive more opportunities to engage with the football club via live broadcasts and games, local events, social media and the best betting experiences in Europe.
OlyBet has been recognised as the leading market player in the Baltic states for a long time and has positioned itself strongly throughout Europe during the last few years. According to Plummer, OlyBet's recent partnerships with international sports brands, Real Betis, NBA, NHL, AC Fiorentina and sportsman Luka Modri?, have laid a solid foundation for OlyBet's brand positioning and growth in Europe.
Plummer added that OlyBet and OlyBet TV, offer a new form of participation for sports fans. The overall idea is to combine sports entertainment and news via OlyBet TV platform. Fans in European countries with OlyBet's presence have the possibility to partake through the betting environment of the OlyBet sports portal. OlyBet Club provides loyal customers the possibility to attend major sports events, meeting and encouraging professional players at home stadiums and joining exclusive entertainment experiences.