Spotlight Sports Group launch bespoke Euro 2020 content package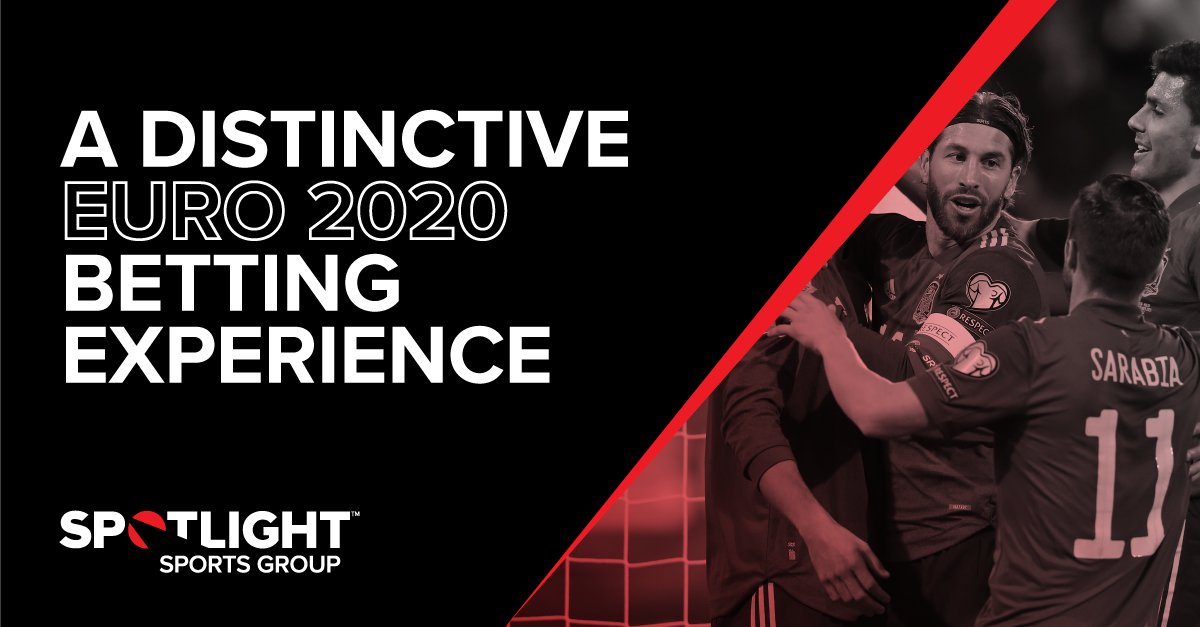 Reading Time:
2
minutes
Spotlight Sports Group has  unveiled its bespoke Euro 2020 package in time for a summer of football across Europe. The content is based on short-form pre-match tipping that creates a distinctive betting experience specifically designed for European football's showpiece event. Reaching a global audience, the content is available in 70 languages to engage customers in multiple territories.
At the centre of the Euro 2020 package is an innovative wall chart. The interactive tournament guide, integrated with an odds feed, takes customers through the tournament and is reactive to results giving bettors up-to-date betting information. The wall chart includes all the data you would expect from a pre-tournament preview with tipping from a range of Spotlight Sports Group editorial experts including Head of Sport Content, Mark Langdon.
Spotlight Sports Group has also developed specific betting focused data-led social media content for the package. Overall tournament statistics are displayed through bespoke data visualisations, while game-by-game statistical betting projections are graphically produced to engage audiences on every game.
Finally, the recently launched Superfeed will cover every Euro 2020 game. The content engine delivers impartial expert betting insights, projections and verdicts across customers platforms for all group and knockout games to make more games matter.
Speaking about the new package, Spotlight Sports Group Head of Digital Will Fyler said:
'It's a huge summer of sport and we're delighted to bring our industry-leading content to all customers for Euro 2020. We've spoken to our partners and done some user testing on what tournament content should look and feel like and we've created bespoke packages suited to bookmakers needs. The social and editorial content including our interactive wall chart is industry-leading and designed specifically to give bettors that key information to take them beyond the odds.'
For more information on the content or to purchase a package visit https://www.spotlightsportsgroup.com/euro-2020/

Duke of Edinburgh's Award Adds Esports as Skills Section Activity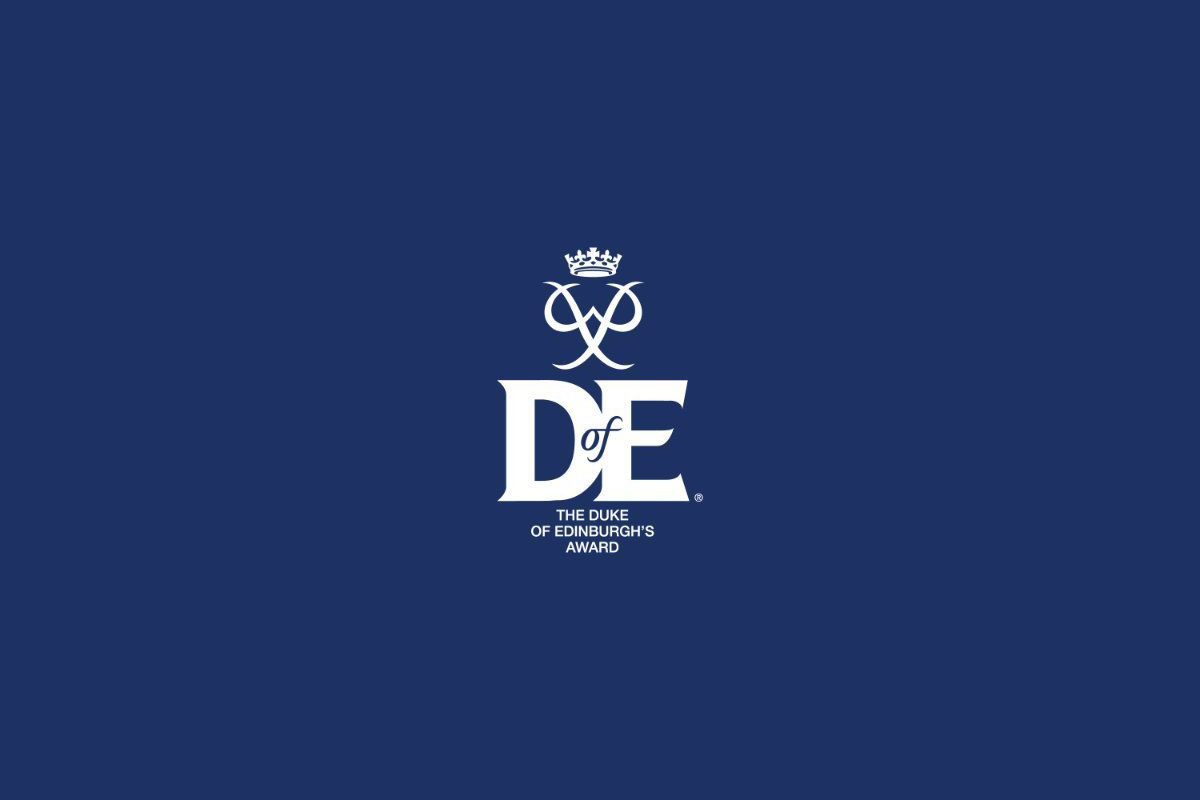 Reading Time:
2
minutes
On the eve of World Esports Day (October 23), The Duke of Edinburgh's Award (DofE) has added esports to DofE programmes.
Ruth Marvel, CEO of the DofE, said: "Esports is one of the fastest-growing activities in the UK and helps young people develop essential skills. DofE has a proud history of evolving our programmes to reflect the changing interests and needs of young people, so I'm delighted that, following a successful pilot, we've added esports to the DofE Skills list.
"DofE is all about helping young people develop themselves, so they have the skills and confidence to make the most of whatever life throws at them. Setting yourself challenges and mastering new skills is core to the DofE experience and esports provides a structured and safe way to do this, while also being a lot of fun."
Queen Mary's College in Basingstoke runs the DofE and has esports facilities. James Fraser-Murison, Head of Creative Arts, said: "It's great to see so many young people gaming as part of a team – making friends in a physical format in a facility like this, and also creating and forging brand new friendships with people they've never met before. It's fantastic that the DofE now offers esports as an option for young people. I'm sure it's going to prove an extremely popular choice with lots of students."
Before launching esports, the DofE conducted a pilot which revealed that playing esports helps young people develop skills such as strategic thinking, communication, leadership and teamwork while also helping to develop self-esteem and build organisational and social skills.
The British Esports Association (BEA) Head of Education, Tom Dore, praised the DofE for adopting esports into its programme.
"The BEA couldn't be more delighted that the DofE is now recognising value of esports. Like all traditional sports, it teaches young people many life-enhancing skills. It can also lead to a whole host of exciting education and career opportunities, not just within the global esports industry, but also wider digital, creative and STEM based industries," Mr Dore said.
OLDENPARK.ES ADDS ZITRO'S DIGITAL PORTFOLIO TO ITS CURRENT ONLINE GAME OFFER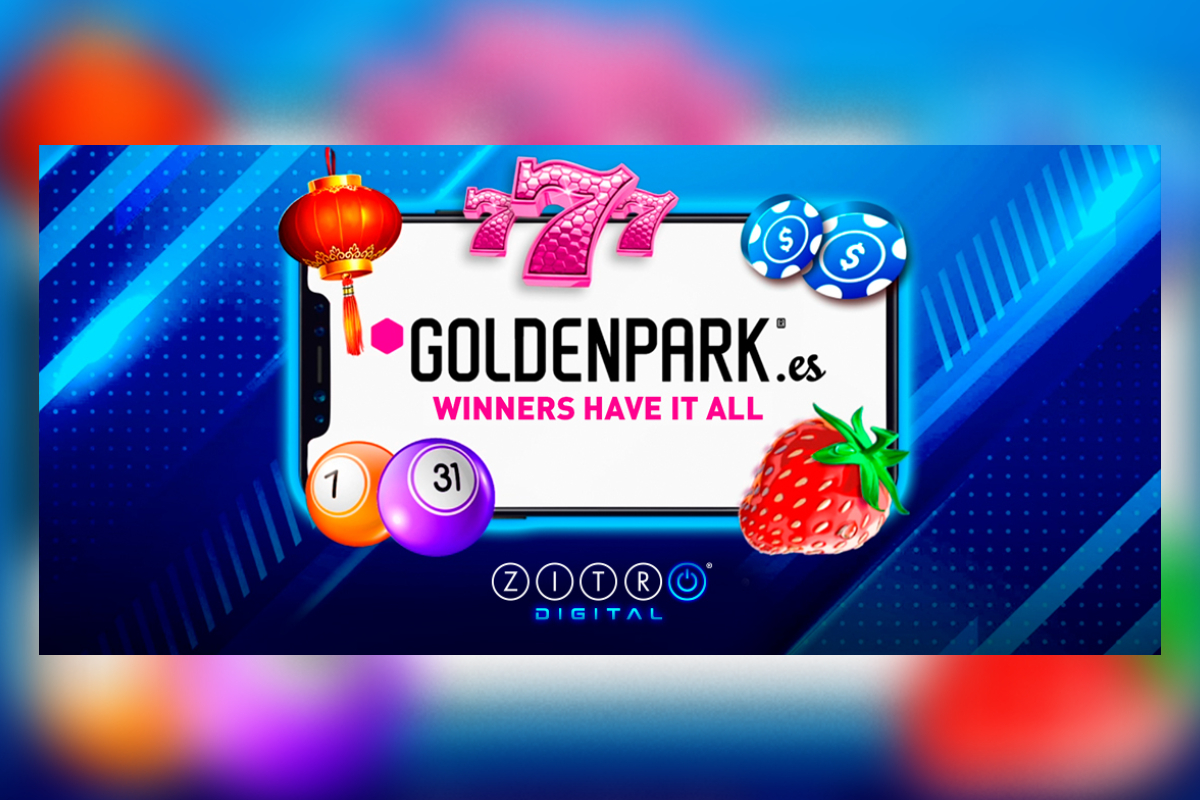 Reading Time:
< 1
minute
Zitro Digital, Zitros' online division, announces the launch of its digital portfolio at GOLDENPARK.es.
Introduced in 2020, Zitro Digital has an extensive library of videobingo and video slot games, including the players' favourite games for many customers worldwide. Available in multiple languages including Spanish and English, our amazing games can be enjoyed by players from all over Spain with GoldenPark.es now offering players the chance to win from anywhere at anytime.
Victor Sánchez, Online B2C Manager of GoldenPark.es has said "Our goal at GoldenPark.es is to continuously provide new and engaging games for our customers with the aim of attracting new clients and keeping existing ones. With this in mind, we decided to add their entire collection at once to our online offering. We believe that by doing this, we have added a burst of excitement and great enjoyment for our customers."
CEO of Zitro, Sebastian Salat says "It is a fantastic achievement to see Zitro Digital grow so strongly and truly represent the existing brand and reputation of Zitro. Our goal was to create a product as strong and successful as our land-based games and we are delighted to see that it is now becoming a reality. This agreement with GoldenPark.es has given Zitro the opportunity to expand our online footprint in Spain and allows us to further develop in the online community. I would like to take this opportunity to extend my highest level of appreciation to GoldenPark.es for their support and partnership."
NVIDIA Introduces the Next Generation in Cloud Gaming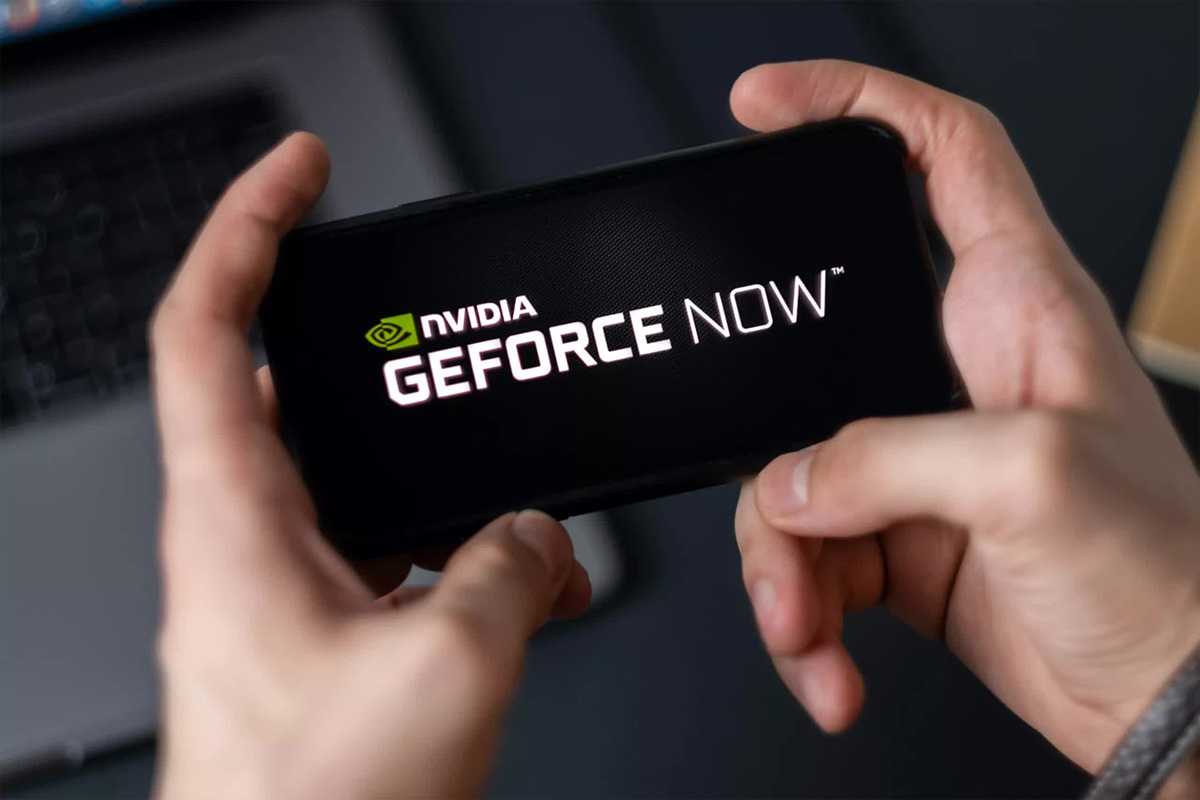 Reading Time:
2
minutes
NVIDIA announced its next-generation cloud gaming platform — delivering GeForce RTX 3080-class gaming on GeForce NOW — available exclusively in a new, high-performance membership tier.
The GeForce NOW RTX 3080 membership tier provides gamers with access to the greatest-ever generational leap in GeForce history, delivering cloud gaming's highest resolutions and fastest frame rates, paired with the lowest latency.
Each cloud GeForce NOW SuperPOD consists of over 1000 GPUs that deliver more than 39 petaflops of graphics horsepower. Each instance is 35 teraflops of performance, nearly 3x that of an Xbox Series X.
"Gaming is enjoying a multi-decade expansion as technology continues to make new game experiences possible. There are more genres than ever. The lines between gaming, sport, art and social are increasingly blurred in video games," Jensen Huang, founder and CEO of NVIDIA, said.
"While we continue to drive the most advanced gaming technology with GeForce RTX, we have dedicated the past decade to refining and expanding GeForce NOW cloud gaming to bring the best gaming platform to anyone with a computer. I am thrilled to announce our second-generation GeForce NOW SuperPOD — it's a giant leap forward," he added.
The new GeForce NOW RTX 3080 membership enables games to run at up to 1440p on PC and Mac clients, 4K HDR on NVIDIA SHIELD, and up to 120 FPS in the PC, Mac and Android apps. GeForce NOW RTX 3080 members will also have exclusive access to RTX 3080 cloud gaming rigs — slices of the SuperPOD — configured with AMD Threadripper PRO CPUs, 28GB of DDR-3200 memory and PCI-GEN4 SSDs. GeForce NOW RTX 3080 members also get the longest session lengths and the most control over persistent in-game settings of any membership tier.
Leveraging NVIDIA Adaptive Sync technology, GeForce NOW reduces system latency and syncs frames to provide the smoothest cloud gameplay, with the lowest measured end-to-end latency. While most users will experience a discernible reduction in latency, RTX 3080 members streaming at 120 FPS will observe the greatest benefits through high frame rate synchronisation. In the lowest latency mode, these members can experience total latency as low as 60ms — comparable to the latest game consoles.