DHL Extends its Partnership with ESL Gaming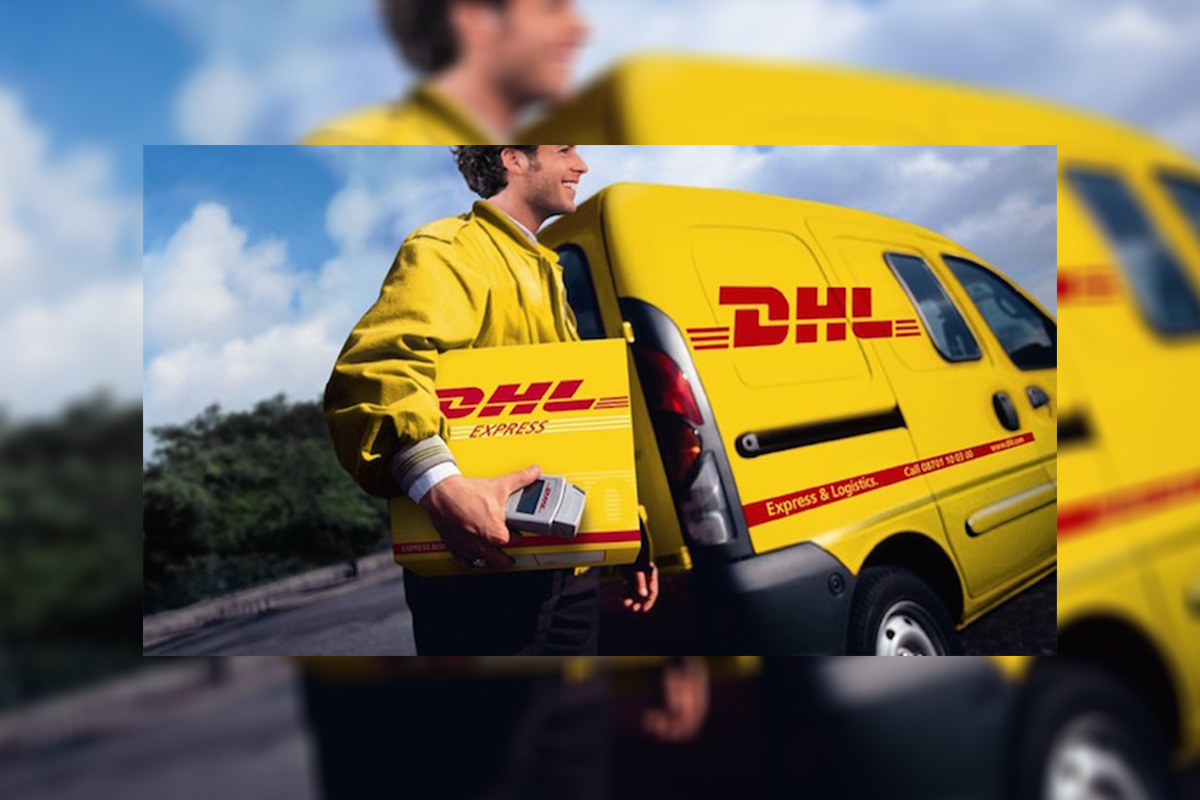 Reading Time:
2
minutes
DHL has extended its partnership with ESL Gaming, the world's largest esports company.
DHL has been the Official Logistics Partner to ESL since 2018 and is responsible for the transport logistics, moving stage equipment, monitors and gaming chairs, among other elements.
With the extension, DHL continues its extensive involvement in esports. Building on an established footprint and successful activation campaigns around the ESL One tournament series in previous years, the new agreement will expand to include the full ESL CS:GO Pro Tour, all of ESL's global Dota 2 properties, and ESL Mobile, an all-new mobile esports ecosystem.
The expansion follows a joint success story in challenging times. When faced with the pandemic last year, DHL and ESL quickly adapted to the new situation of hosting tournaments fully online. DHL kept focus on "uniting gamers", transforming their activations into innovative signature segments, quizzes, and games directly engaging with fans in a digital way via Twitch.
"Gaming is the fastest-growing form of entertainment globally. I am delighted that we as a logistics provider are part of the esports world and that our partnership has been extended covering a broader spectrum via 'ESL Mobile'. DHL is celebrated and beloved by the ESL fan base which is the greatest compliment for a sponsor. A great success was that we were able to unite gamers even despite online only tournaments and I am looking forward to many more events to come. For us, making this emotional connection with esports fans across the globe is the perfect way to engage with a huge community of digital natives with an affinity for e-commerce," Arjan Sissing, Head of Brand Marketing at Deutsche Post DHL Group, said.
"We are very happy to extend our partnership with DHL in what is an exciting time for our company and the esports community at large. With the addition of 'ESL Mobile', we will be able to provide entertainment to fans across the globe and it's great to continue on this journey with DHL providing an essential business solution as our Official Logistics Partner," Ralf Reichert, CEO at ESL Gaming, said.

Esports Insider's The Clutch Announces $25,000 Prize Pool Supported by Overwolf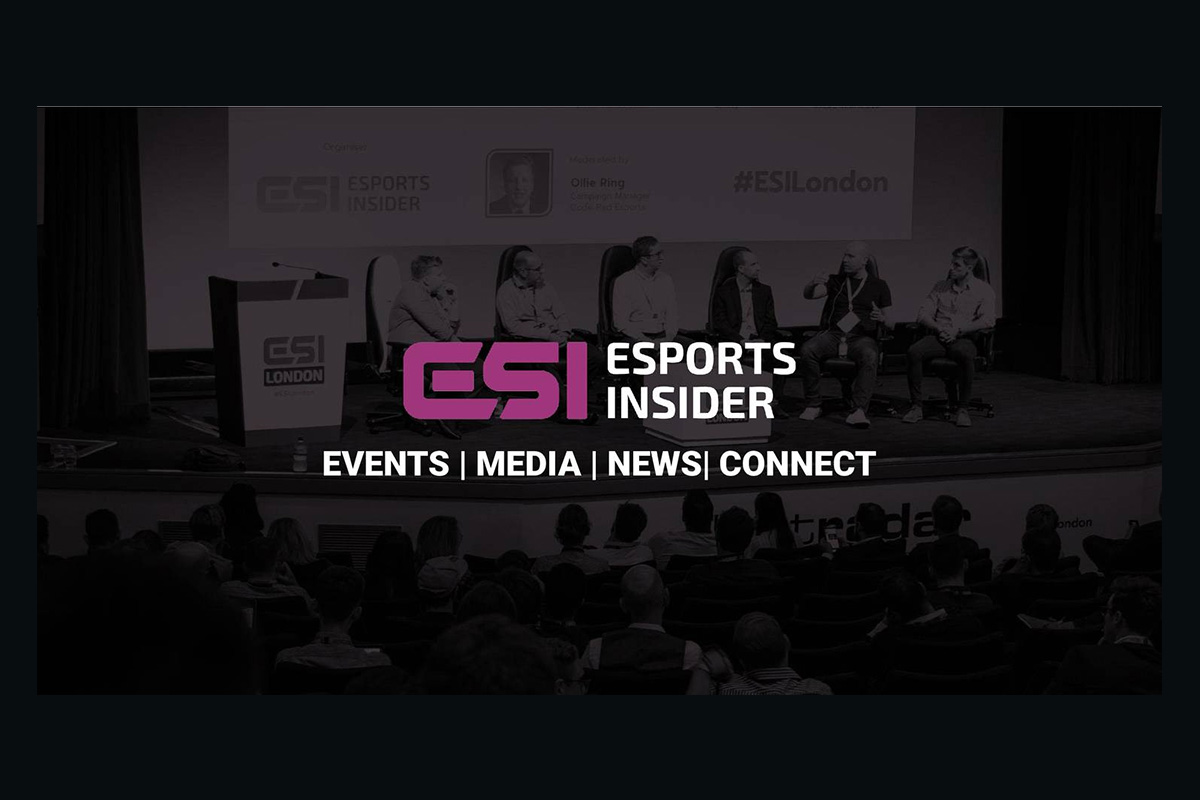 Reading Time:
2
minutes
Esports Insider has announced Overwolf, the all-in-one platform that enables creators to build, distribute and monetise in-game apps and mods, as the official Technology Partner of The Clutch, the esports-focused pitch investment competition, which will mark its grand return to a physical format at ESI's flagship Major event ESI London on September 5-7th 2022.
Overwolf is contributing a prize pool of $25,000 to The Clutch's London edition this year, with the following split: 1st place – $15,000, 2nd place – $7,000 and 3rd place – $3,000. The eligible winning start-up will also be granted the opportunity to travel to Tel Aviv, where Overwolf is headquartered, for a week of in-person mentoring and product acceleration.
"Overwolf has a long history of partnering with leading esports in-game apps from Professor, which helps League of Legends players understand their match statistics, to Tracker Network, which provides a suite of stats apps for many top games including Valorant, Apex and Fortnite. Through this partnership with Esports Insider, we are excited to find the best upcoming esports in-game apps that help gamers enhance their gameplay experience. The Clutch gives us early access to this rising talent and we can't wait to hear the pitches," Uri Marchand, CEO of Overwolf, said.
Taking place on September 7, The Clutch will welcome a panel of esteemed investors to judge three to four esports related start-ups. The judges involved in the panel will include Shahar Sorek, Chief Marketing Officer at Overwolf and Lisa Hau, COO at Bidstack; with more judges to be announced soon.
Launched in 2019 at ESI London, The Clutch began life as an in-person pitch investment competition focused exclusively on esports-related early stage start-ups. Since that edition, it has taken place digitally on multiple occasions during the ESI Digital series of events. To date, there have been four winners: G-Science, TEAMS.gg, Anzu and iTero Gaming.
Jack J Williams, Founder and Data Scientist at iTero Gaming, said: "Winning The Clutch 2021 was a jump-start for iTero Gaming. The prize, the exposure and joining the ranks of previous winners who have all impressed me would have been enough on its own.
"The highlight though, was that it became the catalyst for us to work with the team at Overwolf. They really understand our vision and are providing all the support and expertise we could ask for to deliver on it. I'm looking forward to seeing how we can continue to grow this ecosystem together long into the future."
FNATIC BECOMES FIRST ESPORTS ORGANISATION TO LAUNCH COLLEGE PARTNER PROGRAMME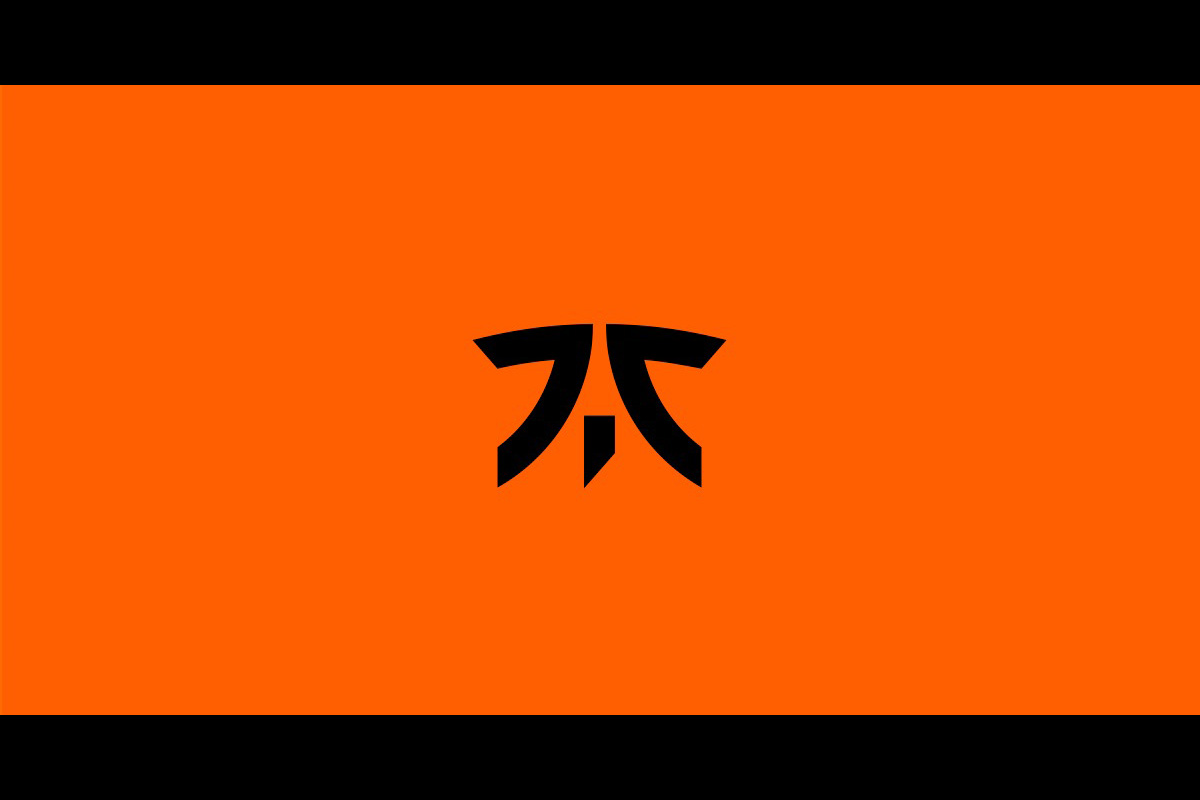 Reading Time:
3
minutes
Fnatic is supporting the Pearson Esports BTEC course to support the path into gaming careers
Partnerships announced with three colleges, including Access Creative College, Queen Mary's College and Havant & South Downs College
The partnership will officially launch at the beginning of the school term in September 2022 
The esports organisation will deliver lectures and networking events, provide insider industry access and help kit out colleges with state-of-the-art equipment
Global esports performance brand, Fnatic, has today launched the first ever dedicated college partner programme, supporting young people in their pursuit of a career in gaming.
Inspired by the launch of Pearson Esports BTEC, Fnatic created the programme to ensure the course is widely available to those hoping to break into the industry. From producing an esports brand to managing tournaments, Fnatic's objective is to provide students with direct access to a real-world gaming brand.
From guest speakers to the delivery of networking events, Fnatic's work will provide real industry insights, and highlight the variety of roles that sit within the esports sector.
The London-based organisation has partnered with three key college partners across the UK, including Havant & South Downs College, Access Creative College, and Queen Mary's College (QMC).
James Fraser-Murison, Esports Director at QMC and National Trainer for Pearson said: " As the leading provider of esports teaching in the UK, this is huge for our students and also the college. To partner up with the biggest esports organisation in the UK, will mean we are directly giving our students a step-up into the industry with first-hand experiences, careers advice and opportunities from a global brand in one of the largest industries in the world."
Rhys Williams, Former League of Legends Coach and Player, Current Tutor at HSDC said: "We're very excited here at HSDC to be working with Fnatic as part of the College Partner Programme. This partnership will open doors for the next generation that were so hard to find over previous years, it has the potential to shape the future of the educational esports scene."
Sam Matthews, Fnatic Founder said: "We are super passionate about bringing new talent into our world and this partnership is our way of onboarding the next generation of gamers, whilst giving back to the community. We're so appreciative of the college partners who share our vision in supporting the development of these upcoming esports hopefuls."
To benefit future esports industry-professionals, Fnatic has outlined six key aspects of the community college programme which enhance the existing Pearson BTEC, and gives exclusive access to those on the course:
Delivering lectures and webinars
Fnatic will deliver hyper-relevant lectures and webinars specific to the curriculum that add value and support learning with real-world examples.
Networking events
Fnatic will host interactive networking events for students to prepare them for industry events and connect them with future peers. In addition, the Esports organisation will give students inside access to their offices, facilities and staff to provide on the ground learning.
Real world task setting
Based on the gaming curriculum, Fnatic will design creative tasks to give real-world examples of the challenges students may come across when working in the industry.
Discount on Fnatic GEAR
Fnatic will offer up to 20% discount on Fnatic GEAR to kit out arenas and classrooms with the best quality equipment for interactive learning.
Exclusive access to events and activations
Provide exclusive access to students wanting to get involved in events and activations with an announcement-only server.
Hosting tournaments and providing prizes
To incentivise learning Fnatic will host innovative tournaments and share prizes for winners
The partnership – which runs exclusively as not-for-profit – will officially launch for the new school term in September 2022. In the meantime, Fnatic will be working closely with the college partners to continuously refine and improve the programme to deliver the highest-level content for aspiring esports athletes.
For more information please visit: www.fnatic.com/company/collegeprogramme
JAMES BALDWIN WINS ALPINE ESPORTS SERIES CHAMPIONSHIP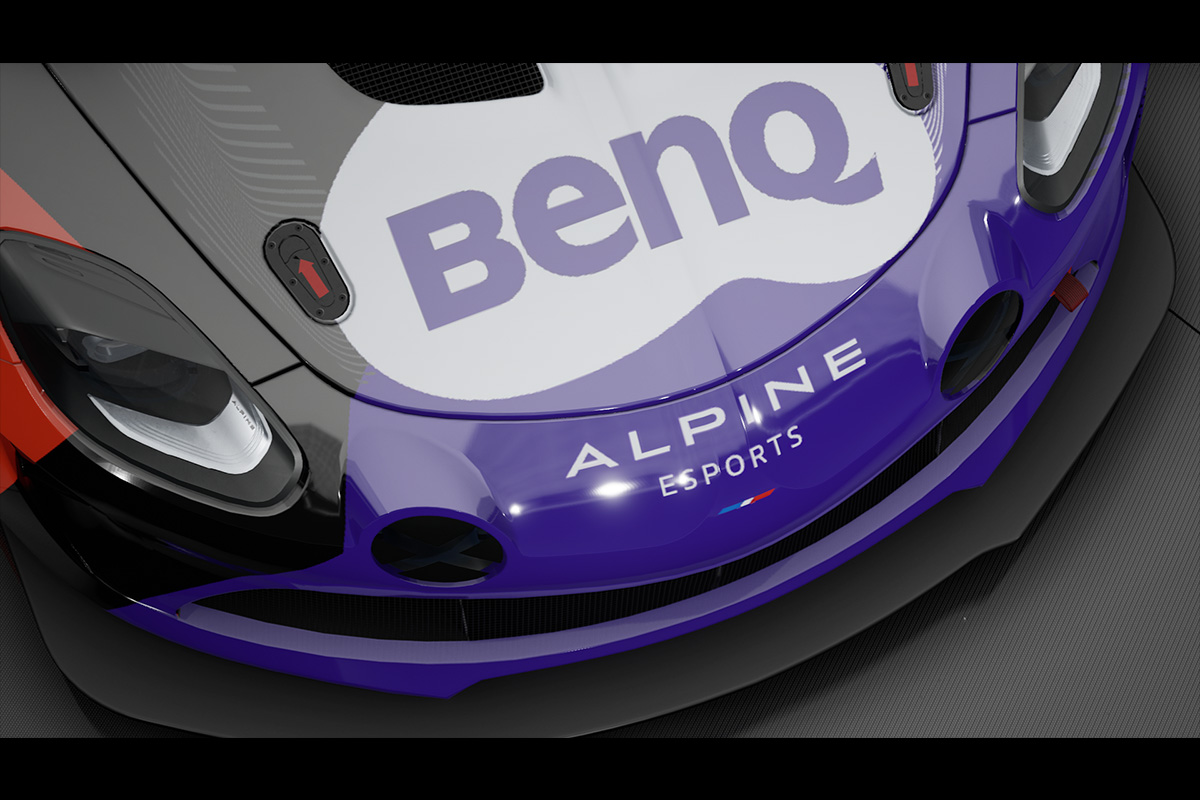 Reading Time:
3
minutes
Alpine Esports is excited to announce that James Baldwin wins the 2nd edition of the Alpine Esports Series Championship powered by Binance. In collaboration with sim racing partner Race Clutch, the final round saw George Boothby come out victorious on the world-famous Nürburgring GP track. 
The third and final round of the Alpine Esports Championship Series took place at the world-famous German Nürburgring GP track. Going into the race all eyes were on series leader James Baldwin to see if he could close out an overall win. The sprint race provided a wealth of excitement with George Boothby coming out on top and securing ten points heading into the main race.
The main race saw a very close drive at the top of the grid with Boothby and Whitehead going head-to-head in second and third. However, it was Marko Pejic with an impressive drive that saw him come across the finishing line first. With points from both races calculated it was George Boothby in first with 28 points, Marko Pejic in second with 25 points and Luke Whitehead in third with 20 points.
Despite only getting 8 points in Round 3, the work that Baldwin had put in earlier in the series saw him comfortably crowned the winner of the Alpine Esports Series Championship with 72 points overall. As the winner Baldwin wins a once-in-a-lifetime opportunity with a premium Alpine A110 GT4 track day experience, $40,000 worth of ALPINE Fan tokens, high-quality Philips Hue light bundle, FreeM Sim-Racing Alpine Esports shoes and gloves.
The Alpine Esports Series Championship was powered by the world's leading blockchain ecosystem and cryptocurrency infrastructure provider, Binance who gave away a shared prize pool of $100,000 in ALPINE Fan Tokens throughout the competition. George Boothby took home the Fastest in-game Qualifier Lap with a $1,500 ALPINE Fan Token prize, with a lap time of 1:41:230 and Marko Pejic was awarded the Binance Fastest Lap Award after driving the most fastest laps during the main races. Other Binance prizes involved a shared prize pool of $6000 in ALPINE Tokens for Binance users who scanned the QR code during the Alpine Esports Series live streams and a pool of $4,000 ALPINE Tokens for fans who collected all 5 Binance Alpine GT4 POAP NFTs.
Top racers also claimed various other goodies, including a Trak Racer TRX frame for the runner-up as well as a high-quality BenQ Monitor (EX3410R) for the third-place winner with Freem Alpine, shoes and gloves and a Philips Hue light bundle for the top three drivers.
The second season of Alpine Esports Series saw non-stop action with 250,000 fans tuning in to see the best sim racers go head-to-head across three rounds. The first race which took place at Circuit de Catalunya track saw British sim racing driver James Baldwin take the lead with 29 points with Luke Whitehead following with 26 points and George Boothby with 25 points. The drivers then headed to the Paul Ricard track where once again James Baldwin was crowned the winner extending his lead and going into the final race with an impressive lead.
CLASSIFICATIONS
Final Classification
James Baldwin – 72 Total Points
George Boothby – 67 Total Points
Marko Pejic – 62 Total Points
Luke Whitehead – 60 Total Points
Michele Nerbi    – 43 Total Points
Andrea Miatto   – 31 Total Points
Michael Romagnoli – 24 Total Points
Mathias Kuhn    – 19 Total Points
Mariusz Tworzydło – 10 Total Points
Victor Nicolae    – 9 Total Points
Florian Bauer – 6 Total Points
Davide Arduini – 6 Total Points
Lorenz Hörzing – 4 Total Points
Michał Nowakowski – 3 Total Points
Artur Czarnecki – 2 Total Points
Gaël Valero – 2 Total Points
Round 1
James Baldwin – 29 points
Luke Whitehead – 26 points
George Boothby – 25 points
Marko Pejic – 15 points
Andrea Miatto – 14 points
Round 2
James Baldwin – 35 points
Marko Pejic – 22 points
Andera Miatto – 17 points
Michele Nerbi – 15 points
Luke Whitehead – 14 points
Round 3
George Boothby – 28 points
Marko Pejic – 25 points
Luke Whitehead – 20 points
Michele Nerbi – 16 points
Michael Romagnoli – 12 points